Super Bowl Could Happen on Monday
That's Right: The Super Bowl Could Happen on a Monday
ADVERTISEMENT ( more slides)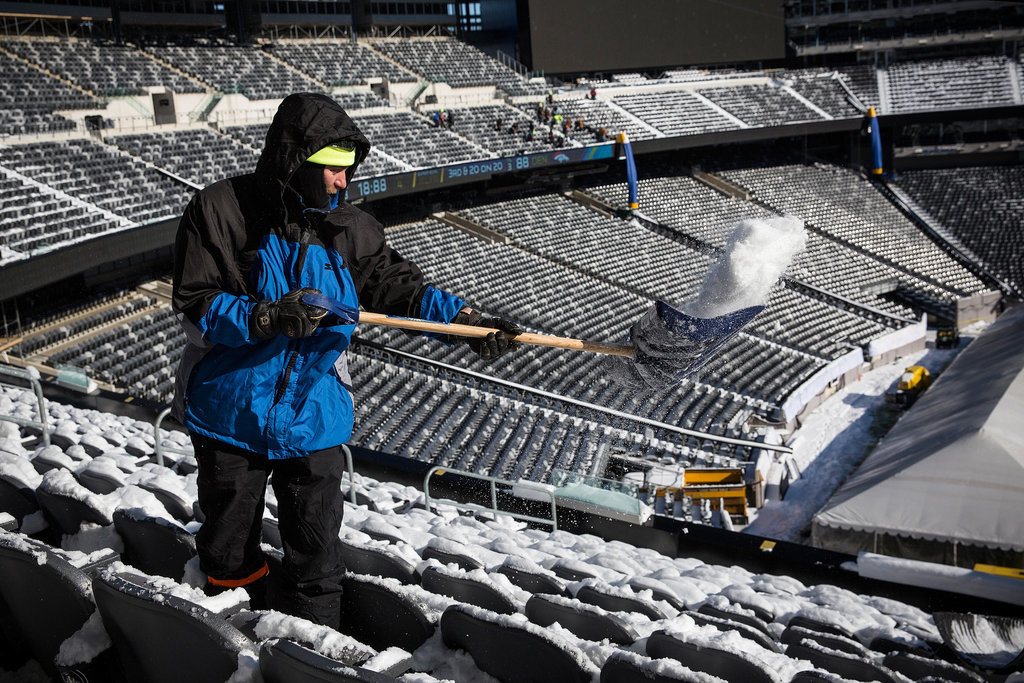 1
That's Right: The Super Bowl Could Happen on a Monday
How does Super Bowl Monday sound to you? In the case of bad weather, there's a chance the Denver Broncos and Seattle Seahawks might not face off at New Jersey's MetLife Stadium on Sunday, Feb. 2.
Officials have created contingency plans
to play the game on Monday or even Saturday if a massive storm hits and disrupts transportation and overall safety. Guess that means you better make Super Bowl party backup plans, as well. Luckily, a third iteration of the polar vortex is not predicted for next week. There is only a 30 percent chance of snow or rain, and temps will range from 25°F to 40°F if all goes according to meteorologist estimates. The NFL will also be handing out care packages to fans attending the first-ever cold-weather Super Bowl in an open stadium. The "warm welcome" kit includes Chapstick, mittens, a hat, tissues, the type of hand muffs quarterbacks use, and more. Right now at Meadowlands Sports Complex, workers are shoveling and plowing away snow from
the latest storm
. You can see photos from the currently snowy stadium below.