Tom Cruise, Ryan Gosling, Ben Affleck, Jennifer Lawrence, and Bar Refaeli Need Your Help in the PopSugar100
5 Hot Stars Who Need Your Help Breaking Into the PopSugar 100!
Like us on Facebook
The 2011 PopSugar 100 has been full of surprises and tough head-to-head competition. It's so much fun seeing all of your top 10 lists! Some of your favorite celebrities haven't managed to crack the global top 10 in categories where we would have picked them as shoo-ins, so we're taking a look at what may be holding them back. You can help propel your favorite famous faces to the top of the charts by creating a top 10 list and sharing it with your friends on Facebook. It's easy, so start by clicking below and following the simple instructions to make your votes count.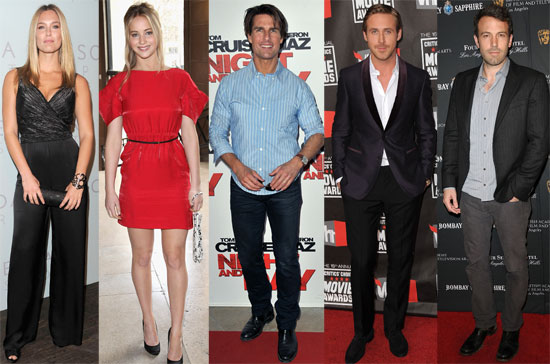 Of course, the PopSugar 100 is also your chance to win prizes, and in partnership with Portero.com, we're offering up four luxurious items! Winners are eligible to win one of the following: a Chanel bag, an Hermès Kelly bag, an Hermès CdC cuff bracelet, and a vintage Rolex watch! The more lists you complete and share, the more times you are entered — check out the official rules here.