Tom Hiddleston Facts
Why Tom Hiddleston Can't Be Stopped
It was announced this week that Tom Hiddleston will play iconic country singer Hank Williams in the upcoming biopic I Saw the Light. He'll also do his own singing in the role, belting out tunes like "Your Cheatin' Heart", "I'm So Lonesome I Could Cry" and "Hey Good Lookin.'" In celebration of the big casting news, we're looking at all the reasons Tom Hiddleston has won our hearts.
He's a Lovable Villain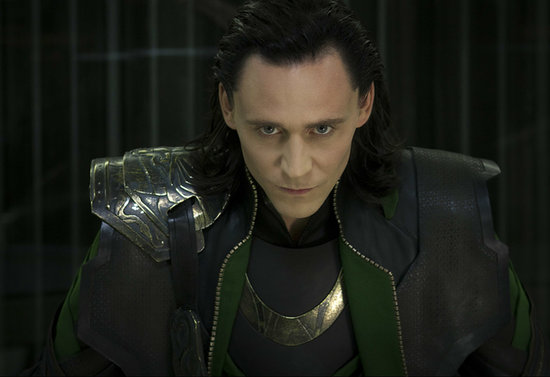 Tom's Thor: The Dark World character, Thor's evil half-brother, Loki, is "a psychopath," and when we visited the set of the Thor sequel in London, Tom confirmed that and followed up with, "the exciting question is, why?" In the films, Tom brings depth to the Avengers villain, helping us understand why he is so deranged. He also has fun with the character. At Comic-Con 2013 in San Diego, Tom appeared on stage as Loki, calling out the fans who waited in infamously long lines: "Humanity, look how far you've fallen. Lining up in the sweltering heat for hours. Huddling together in the dark like beasts!" Watch that clip below.
He's Committed to the Character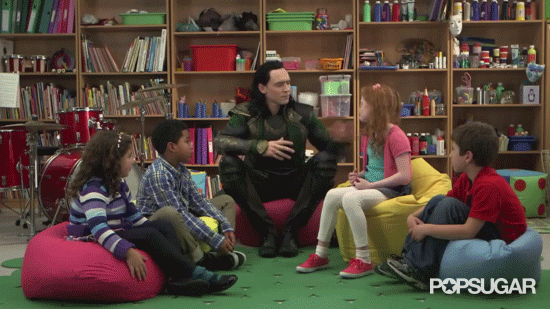 What kind of messed-up demigod would push an innocent child off a bean bag? Loki, as portrayed here by Tom in a Comedy Central commercial, that's who.
Keep reading for more reasons to love Tom!
He Pulls Off F. Scott Fitzgerald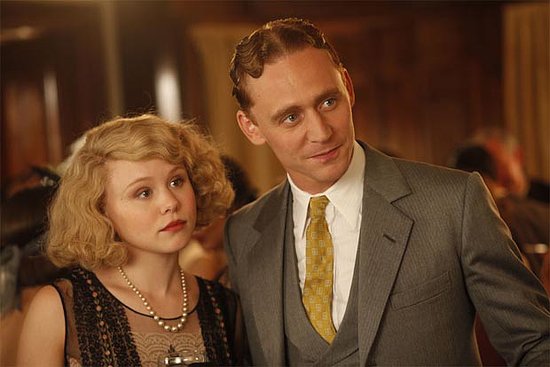 Like many hot British actors before him, Tom put away his sexy accent to play an American icon in Woody Allen's Midnight in Paris. He completely transformed into author F. Scott Fitzgerald, leaving the screen oozing with sentimental charisma.
He's a Dancing Machine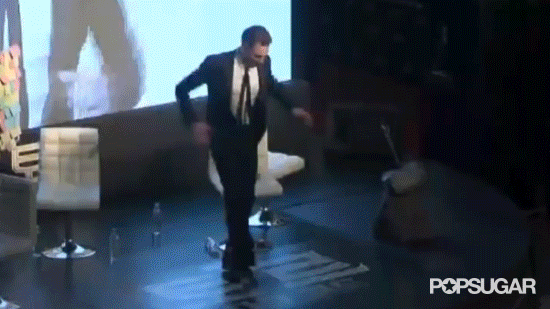 Seen here on a South Korean TV show, Tom knows how to move.
He Has His Karaoke Song Nailed
As demonstrated in the above video, Tom also has at least one karaoke song down pat: Michael Jackson's "Man in the Mirror."
His Laugh Cracks Us Up
"Eh heh heh heh heh." How can you not love a handsome man with a British accent and goofy laugh to boot.
His Impressions Keep Getting Better
If he didn't already have a solid acting career, Tom certainly could make a living doing celebrity impressions. It seems he's out with a new one each week. In the video above, he takes on former costars Owen Wilson, Chris Evans, and more.
His Twitter Feed Is Sweet and Smart, Just Like Him
Hello friends. Whatever you're doing, working, decorating, cooking, kicking back, this music will make it lovelier. http://t.co/7TNvO6r27R

— Tom Hiddleston (@twhiddleston) June 7, 2013
On Twitter, @twhiddleston treats his followers to songs of the day, calls attention to humanitarian crises, and engages with fans with three-hour question-and-answer sessions using #TomQandA.
He's Seriously Educated
Did we mention he's smart? Tom went to Eton, the same prep school Prince William and fellow actor Eddie Redmayne attended, and the University of Cambridge, where he studied classics. He also reportedly can speak French, Spanish, Italian, and Greek.
He's Socially Engaged
Just returned home to London to see this. 1m child refugees have fled Syria violence. Devastating. We must do all we can to help @UNICEF_uk.

— Tom Hiddleston (@twhiddleston) August 24, 2013
In addition to highlighting social justice issues on Twitter, Tom is also a UNICEF supporter. In 2013, he went to Guinea in West Africa and met with children and families. He blogged about his experience there.
He's Made Acting a Family Affair
Tom knows something about women — he has two sisters. In fact, he starred alongside his sister Emma Hiddleston (pictured above) in the film ironically titled Unrelated. His other sister, Sarah, is a journalist in India.
He's Got the Looks to Be a Romantic Lead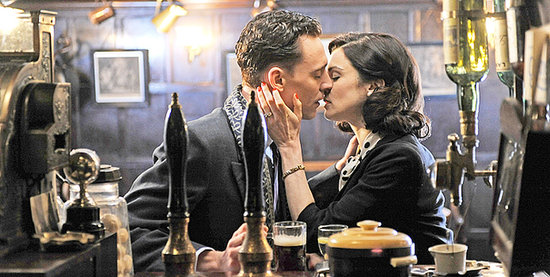 He's played a dark superhero and super author, but Tom's range also includes the romantic lead in Deep Blue Sea, alongside Rachel Weisz.
His Serious Charm Even Works on Cookie Monster
Cookie Monster is no match for the actor's charm. Tom kept the Sesame Street muppet away from a cookie by teaching him the value of delayed gratification. We'd wait all day for Tom.