What's Your Favorite Ingredient?
What's Your Favorite Ingredient?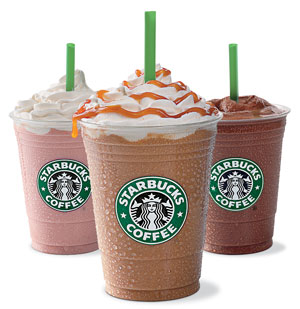 Express your love with the new "however‐you‐want‐it" Frappuccino® blended beverage from Starbucks. Now, you can choose your own ingredients to make your favorite drink just the way you like it.
Dial up the coffee intensity with an Extra Coffee Caramel. Or, keep it light with a 100-calorie skim tall Mocha Light. And, we haven't forgotten about our soy milk drinkers — try a twist on the classic with a delicious Soy Strawberries & Crème, made with all natural strawberry sauce and soy milk.