Who Is Amal Alamuddin?
Get to Know George Clooney's Bride-to-Be, Amal Alamuddin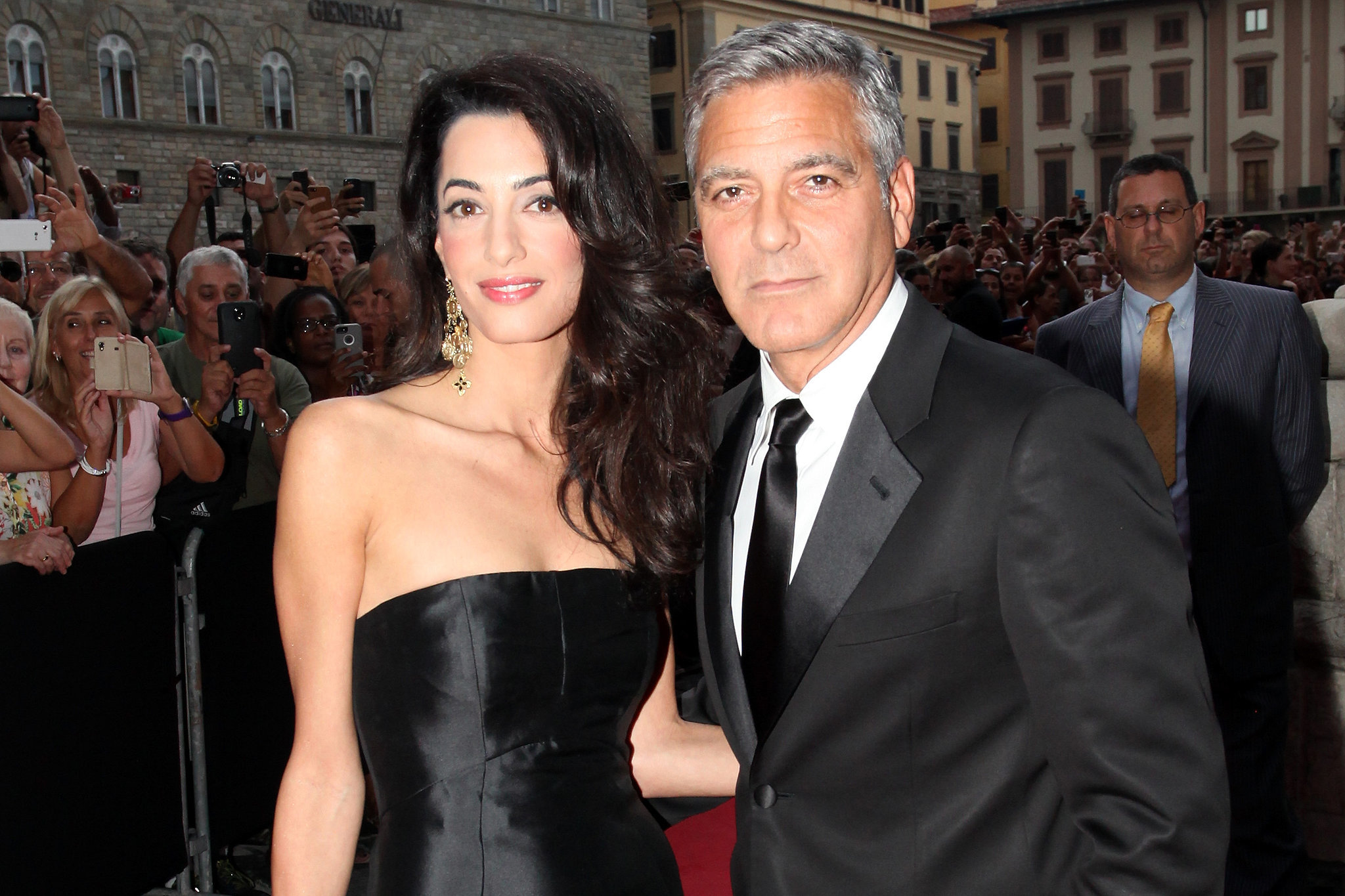 George Clooney has dated quite a few ladies since his 1993 divorce from Talia Balsam — the list includes models, actresses, and other recognizable faces. His fiancée, Amal Alamuddin, isn't quite like the others, though, since she doesn't have any Hollywood ties. The duo apparently started dating in Fall 2013, just months after George's split from Stacy Keibler, to whom he was linked for two years. And now, after years of holding onto his bachelor status, George will take the plunge this weekend when he marries Amal in Venice, Italy. Festivities are already under way, with famous friends like Matt Damon and Cindy Crawford arriving in the Italian city. Let's get to know the soon-to-be Mrs. Clooney!
Vital Stats
Age: 36
Birthplace: Beirut, Lebanon
Occupation: Lawyer
Languages: Fluent in English, Arabic, and French
Education
Amal studied at St Hugh's College at Oxford University and, in 2000, began law school at the New York University School of Law. While at NYC, she also worked as a student law clerk for the current Supreme Court Justice Sonia Sotomayor, who was, at the time, a judge at the US Court of Appeals For the Second Circuit.
Professional Life
After graduating from NYU, she joined the litigation department of New York law firm Sullivan & Cromwell and practiced US and international law there for three years. During her time there, she represented clients in criminal investigations, including the criminal probe of Enron. Amal currently works for the Doughty Street firm in England and specializes in international law, human rights, extradition, and criminal law. Amal is the legal adviser to the King of Bahrain and also represents WikiLeaks head Julian Assange.
Published Work
Amal's work has been published in multiple books, including The Law and Practice of the Special Tribunal For Lebanon, which she coedited with Nidal Nabil Jurdi and David Tolbert.
Awards
During her time at NYU, Amal was honored with the Jack J. Katz Memorial Award, which is given to the student who has demonstrated the highest excellence in the field of entertainment law. She was also named one of the 21 hottest barristers in London in 2013 by the Tumblr blog Your Barrister Boyfriend.
If you can't get enough of George and Amal, take a look back at their recent romantic getaway and A-list double date.