look up instagram challenge: win round-trip airfare for you and a friend to a destination of your choice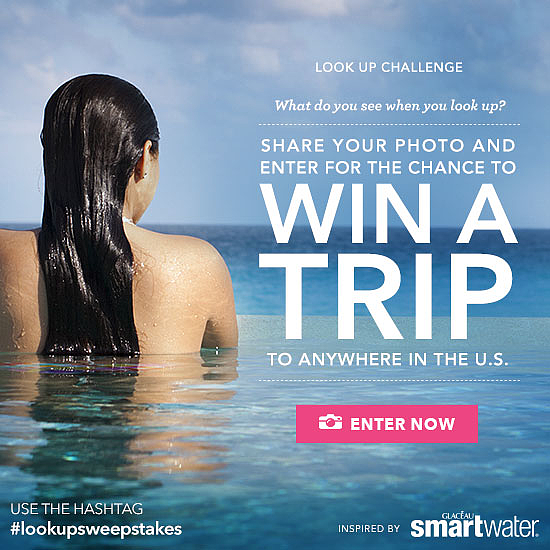 look to the sky and you could go up, up, and away! our friends at smartwater were inspired by the clouds and saw a different way to purify water. when you look up, what kind of inspiration is waiting? is it the natural wonder of a bird's nest? the glory of a ray of sunshine? the power and promise of a city skyline?
show us what you see when you look up, and we just might send you there! instagram a photo of your sky-spy and tag @smartwater and #lookupsweepstakes today. you could win air travel for you and a friend to anywhere in the united states.