easy eco gifts, upcycle ceramic figurines
Cool Idea! Easy Eco Gift
I bet you never thought you could use those funky ceramic figurines your grandmother collected! Stop! Don't throw them away. Paint them with chalkboard spray paint and give them as gifts! It is so easy, fun and unique.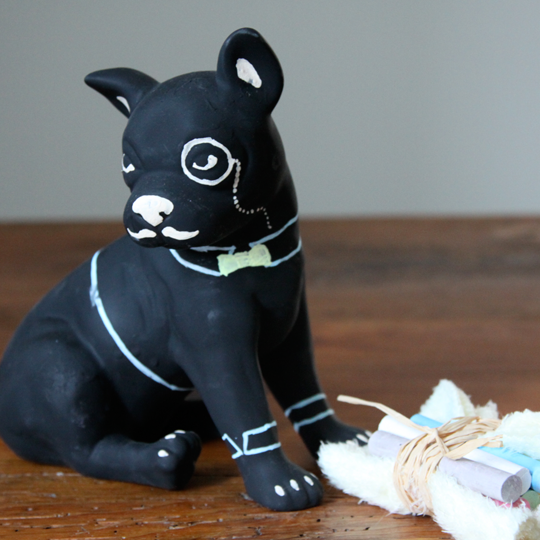 I collected the figurines from garage sales and thrift shops for about 75 cents a piece. If your figurine is extra shiney, I recommend roughing it up with some sand paper before spraying it. Here is the before and after.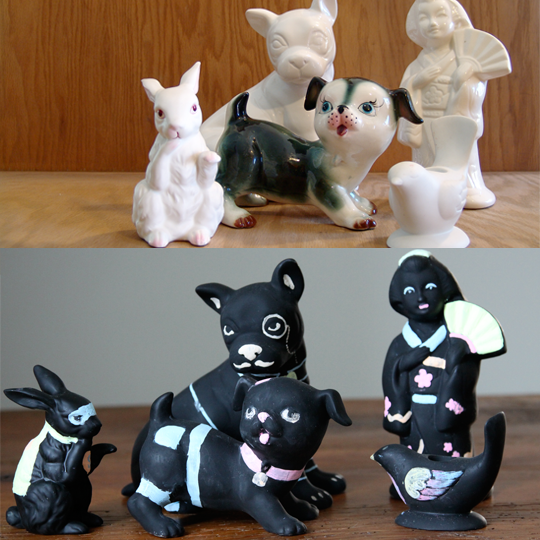 All you need is a can of chalk board spray paint, some chalk and piece of cloth to have a complete present everyone would love.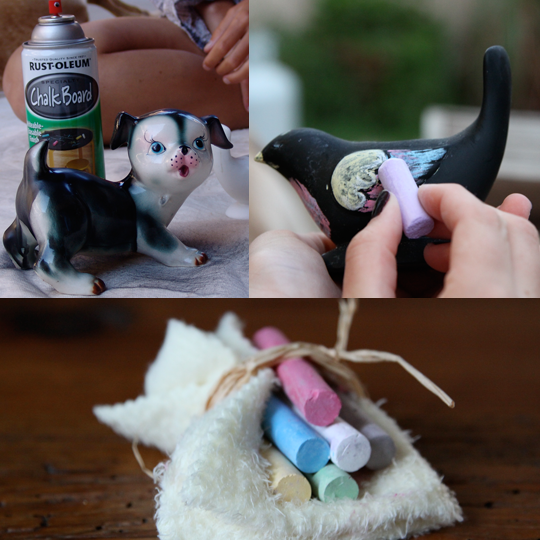 For more eco ideas, please visit exurbmagzine.com