10 TV Shows Set in High School That Tried to Switch to College
Pass or Fail: 10 Shows That Went From High School to College
ADVERTISEMENT ( more slides)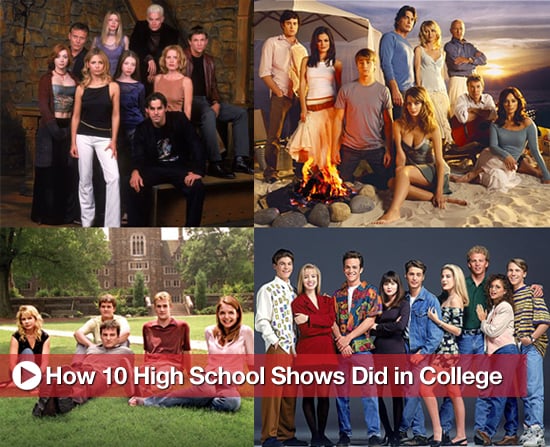 1
Pass or Fail: 10 Shows That Went From High School to College
High school shows always face a challenge with their young characters, and its name is graduation. Many make the leap to college, but not every show survives the jump.
Gossip Girl
is currently wrestling with the transition — and so far, the storylines haven't been able to keep up with those of their high school days. Since it's hardly the first time a show has continued on to the university, let's take a look back at those before
Gossip Girl
— and whether they did or didn't make the grade.