So you're jonesing for some nostalgia, are you? Look no further than Netflix, because in addition to all its newly available movies [1], the streaming service has plenty of classics to laugh at and cry at and to generally fill you with fuzzy feelings. There are a ton of comedies from the stars of '90s-era Saturday Night Live, plus horror films like Scream and The Craft. How are you not on Netflix watching these right now? Well, don't go yet — take a look at all your options below first!
Source: Paramount Pictures [2]
Bad Boys (1995)
Martin Lawrence and Will Smith [3] are such a dynamic duo as Miami cops on a dangerous drug-trafficking case. Relive the sexiness.
Watch it now! [4]
Scream (1996)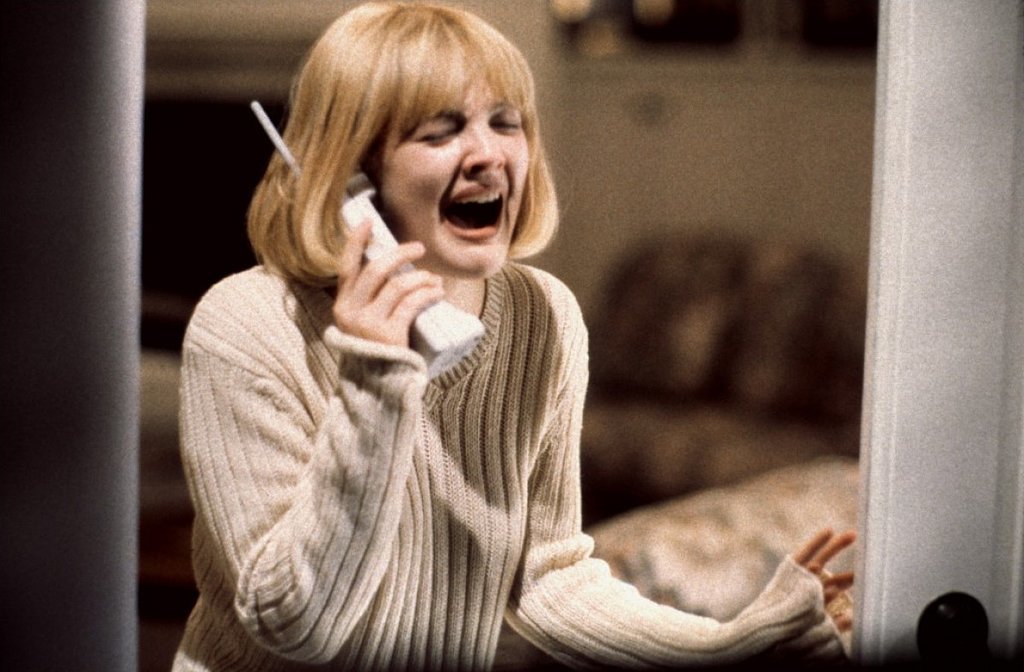 Why yes, you should watch Wes Craven's seminal horror film for the 46th time.
Watch it now! [5]
Bushwhacked (1995)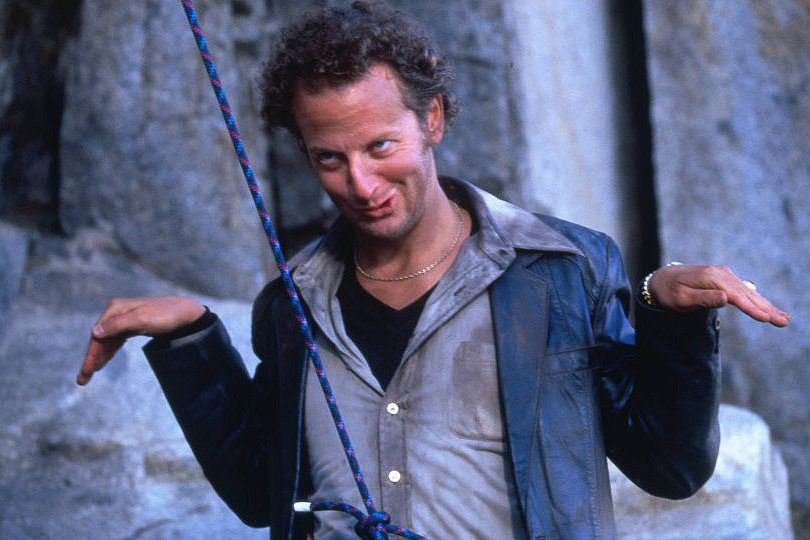 I cannot be the only one who remembers laughing out loud at this Daniel Stern gem in theaters. He's a criminal who has to take care of a bunch of kids in the forest! It's hilarious!
Watch it now! [6]
Robin Hood: Men in Tights (1993)
Cary Elwes stars in this spoof of Robin Hood tales, directed by Mel Brooks. Even if you didn't see it as a child, you'll still appreciate the humor as an adult.
Watch it now! [7]
The Brady Bunch Movie (1995)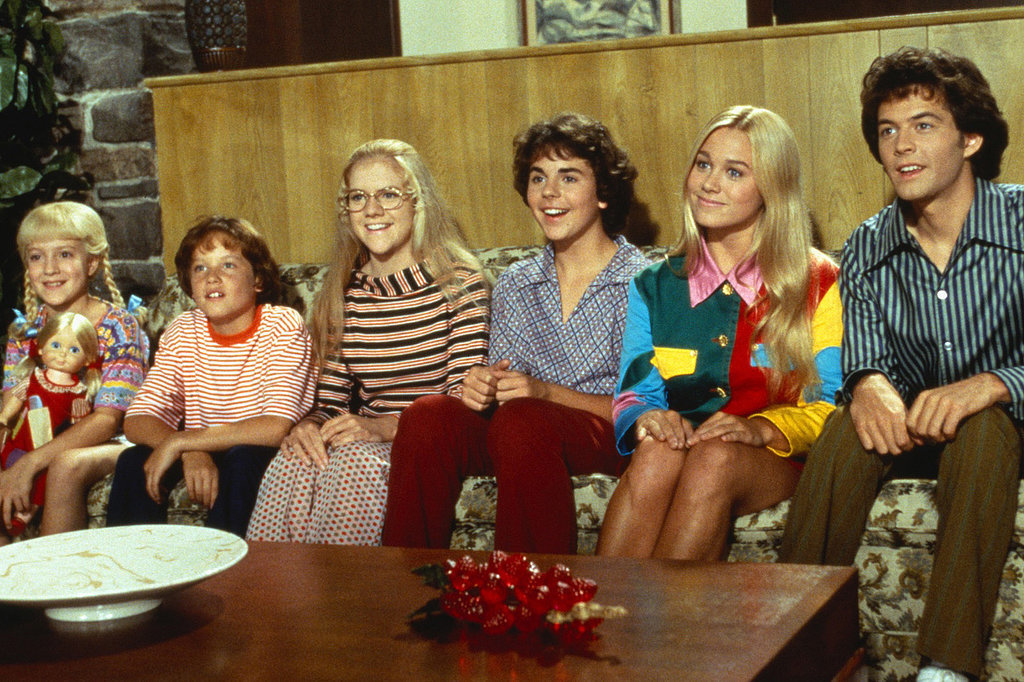 Just because The Brady Bunch is an American treasure doesn't mean we're not allowed to poke fun at it. The Brady Bunch Movie is laugh-out-loud funny, especially if you're a fan of the show.
Watch it now! [8]
Happy Gilmore (1996)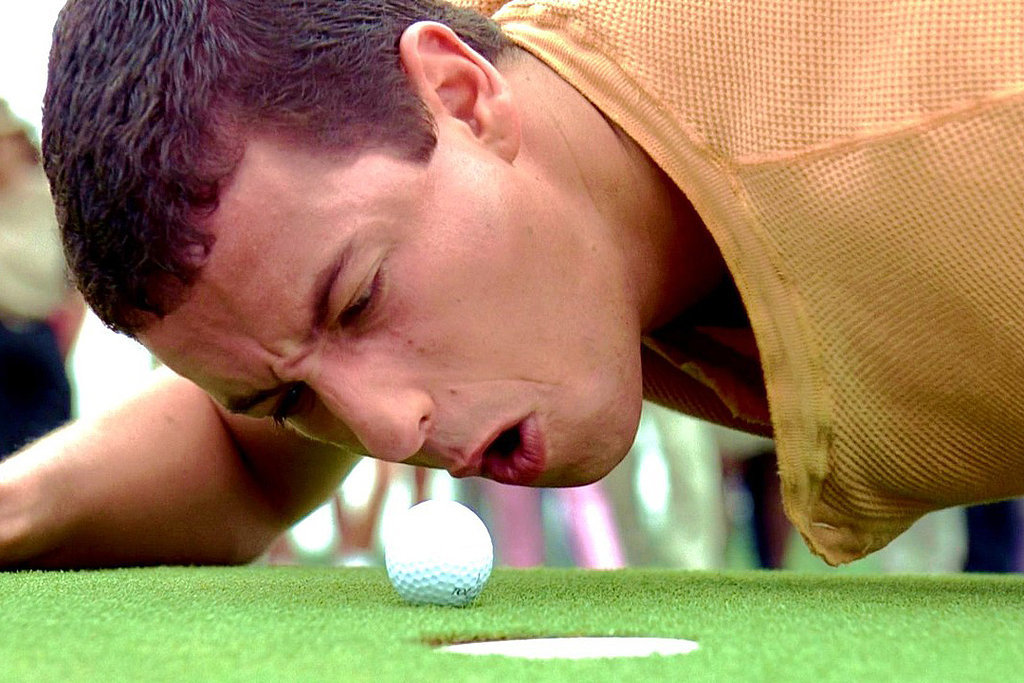 It's never a bad time to watch Adam Sandler [9] get into a fistfight with Bob Barker. Never.
Watch it now! [10]
Picture Perfect (1997)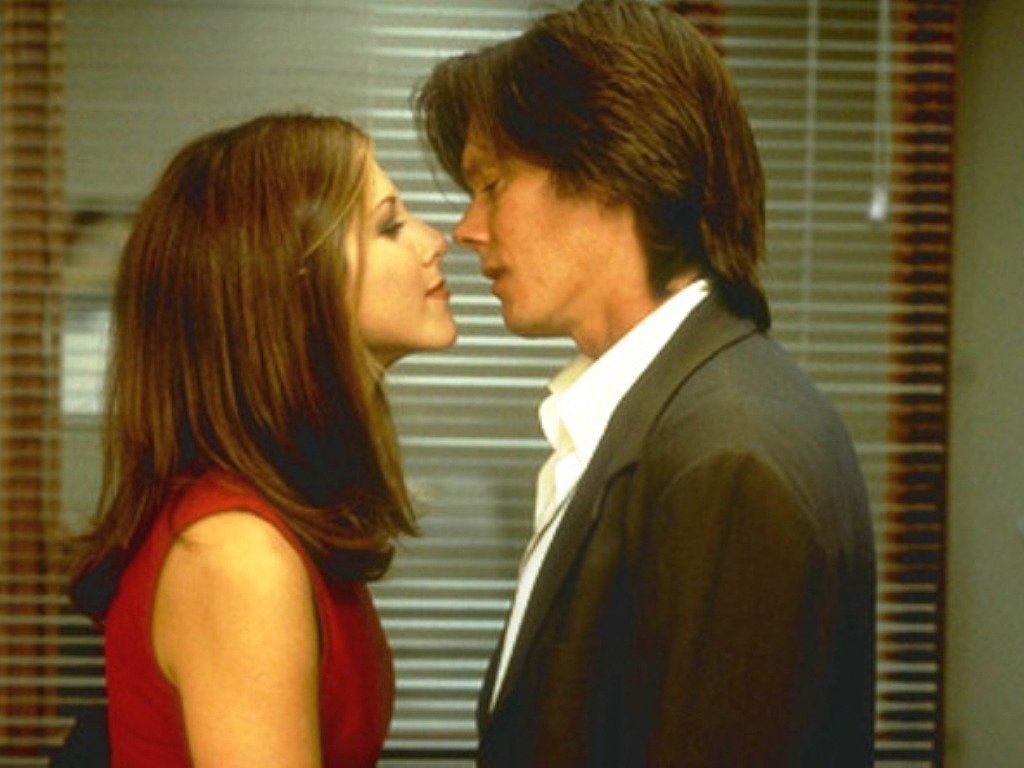 Can Jennifer Aniston [11] choose between her slimy co-worker (Kevin Bacon [12]) and a sweet wedding [13] photographer (Jay Mohr)? Look, just because you know how something turns out doesn't mean it's not worth watching.
Watch it now! [14]
A River Runs Through It (1992)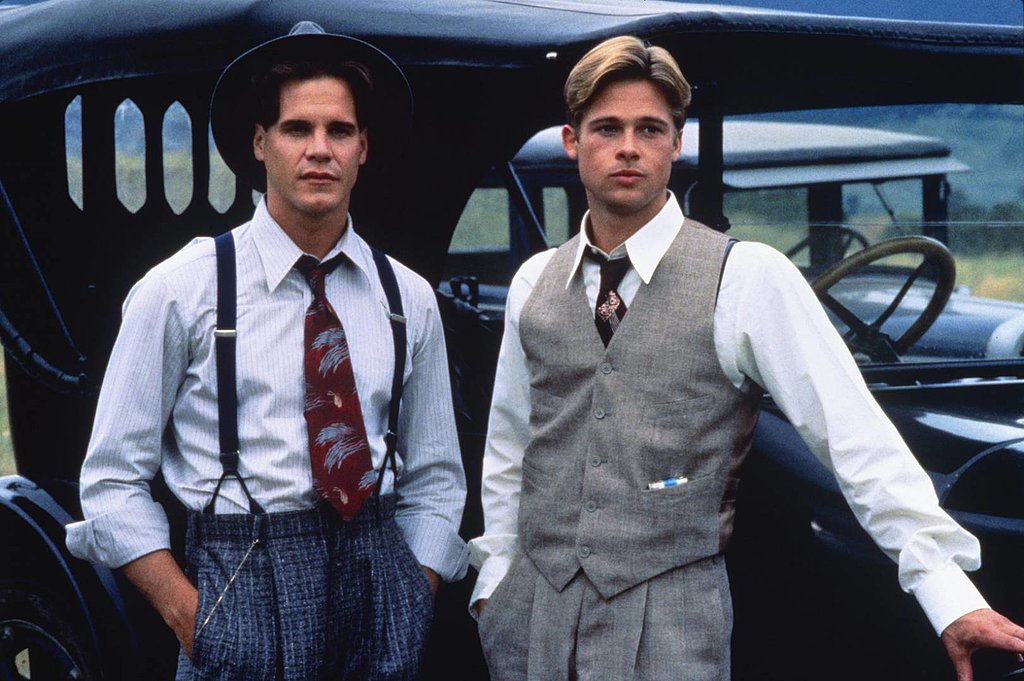 Brad Pitt [15] rocks some great hair in this Oscar-winning drama about brothers growing up in a rural Montana town.
Watch it now! [16]
She's All That (1999)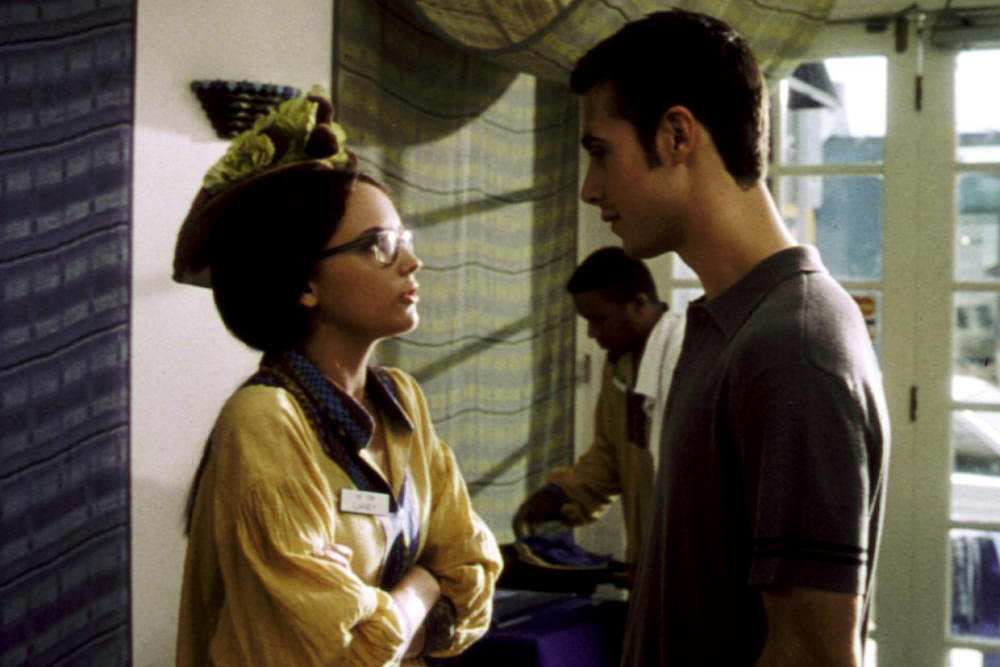 The quintessential teen movie from 1999 (though there were plenty more [17]), She's All That deserves another watch.
Watch it now! [18]
Source: Miramax [19]
Wayne's World (1992)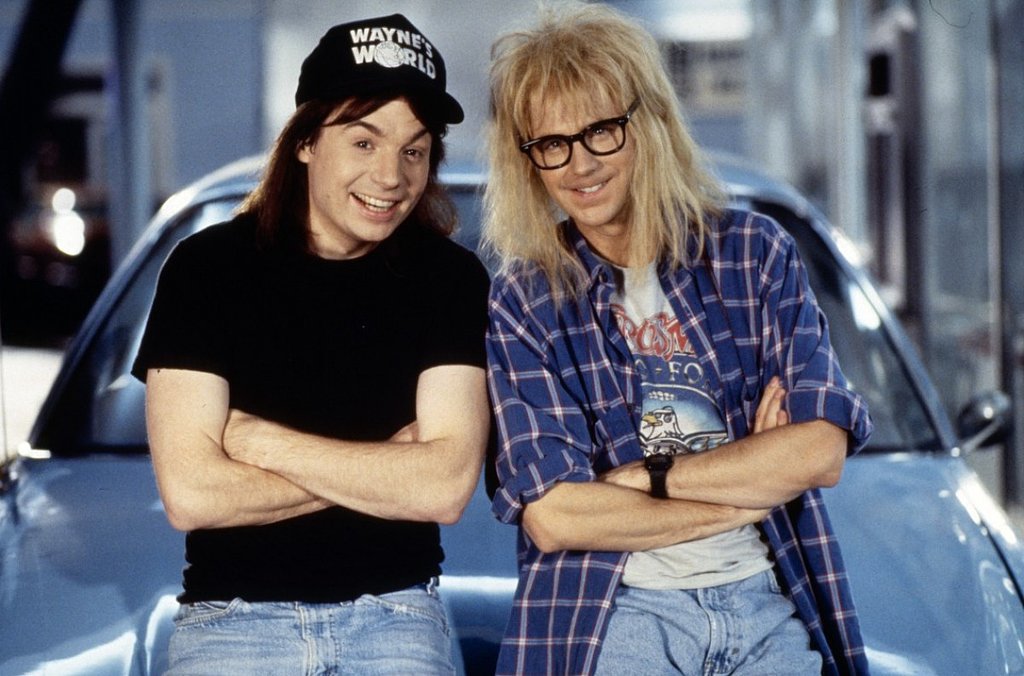 Wayne's World! Wayne's World! No "Stairway"? Denied! That's all.
Watch it now! [20]
My Girl (1991)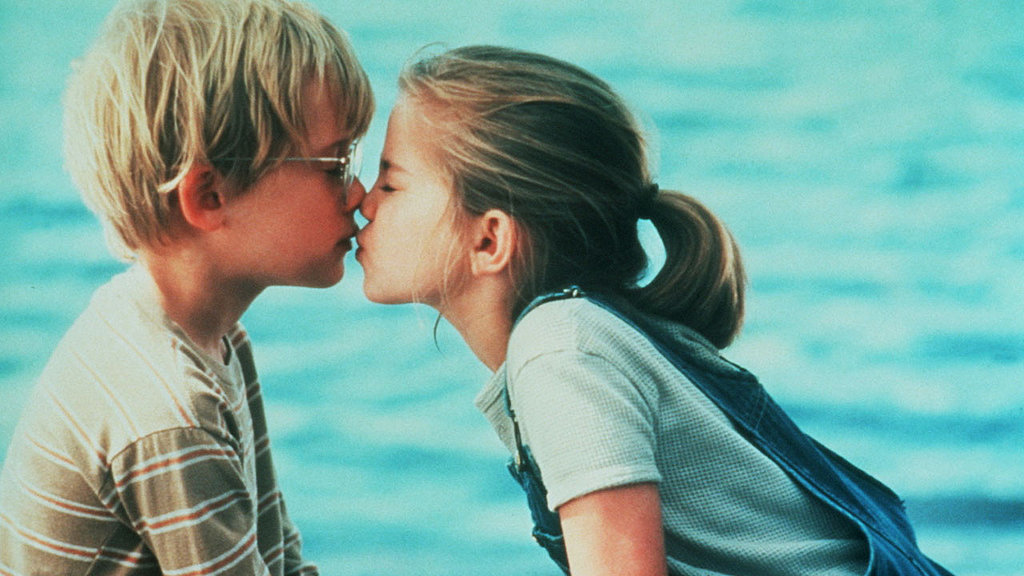 You're an adult. You can totally handle My Girl without crying. You can definitely do this.
Watch it now! [21]
Harriet the Spy (1996)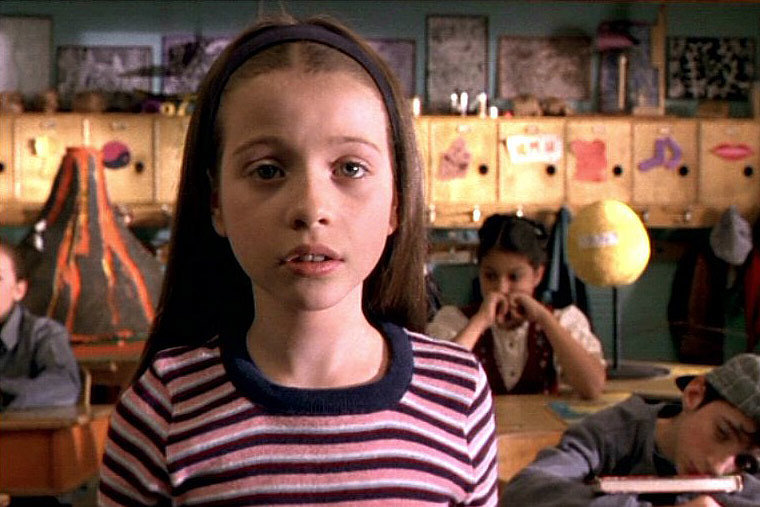 What's not to treasure about the 1996 kids caper starring Michelle Trachtenberg [22]? It's a Nickelodeon movie, people! It's genius!
Watch it now! [23]
Rudy (1993)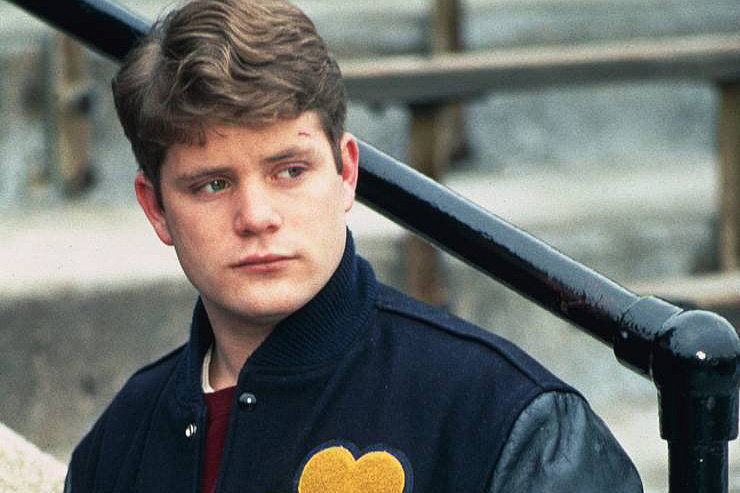 Ready to watch your boyfriend/dad/brother cry? Cool, time to watch Rudy.
Watch it now! [24]
Source: Sony Pictures [25]
Coneheads (1993)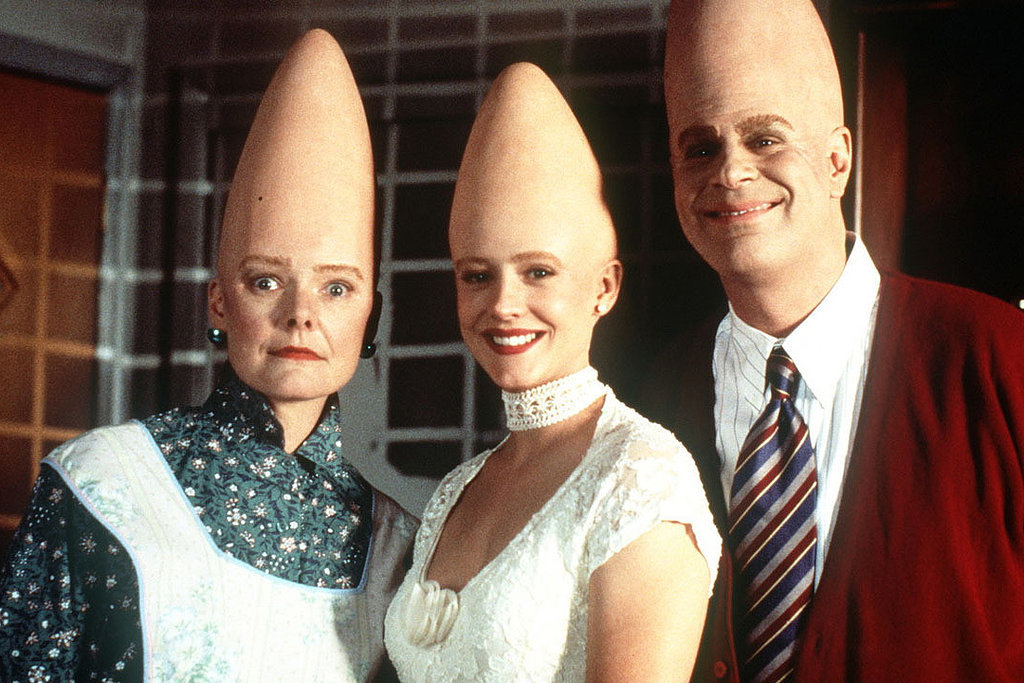 A Saturday Night Live comedy through and through, this silly movie is packed with former cast members Dan Aykroyd, Jane Curtin, Phil Hartman, Adam Sandler [26], David Spade, and Chris Farley. Plus Sinbad.
Watch it now! [27]
Clerks (1994)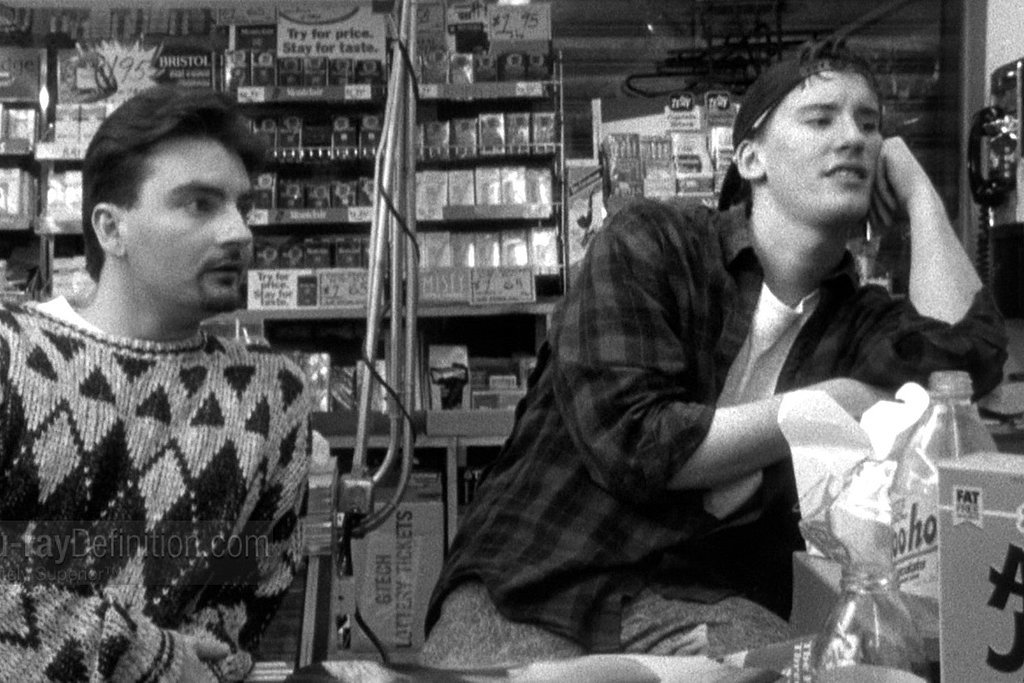 Catch up on director Kevin Smith's first feature about a couple of convenience-store clerks (Brian O'Halloran and Jeff Anderson) and Jay (Jason Mewes) and Silent Bob (Smith).
Watch it now! [28]
Source: Miramax [29]
Private Parts (1997)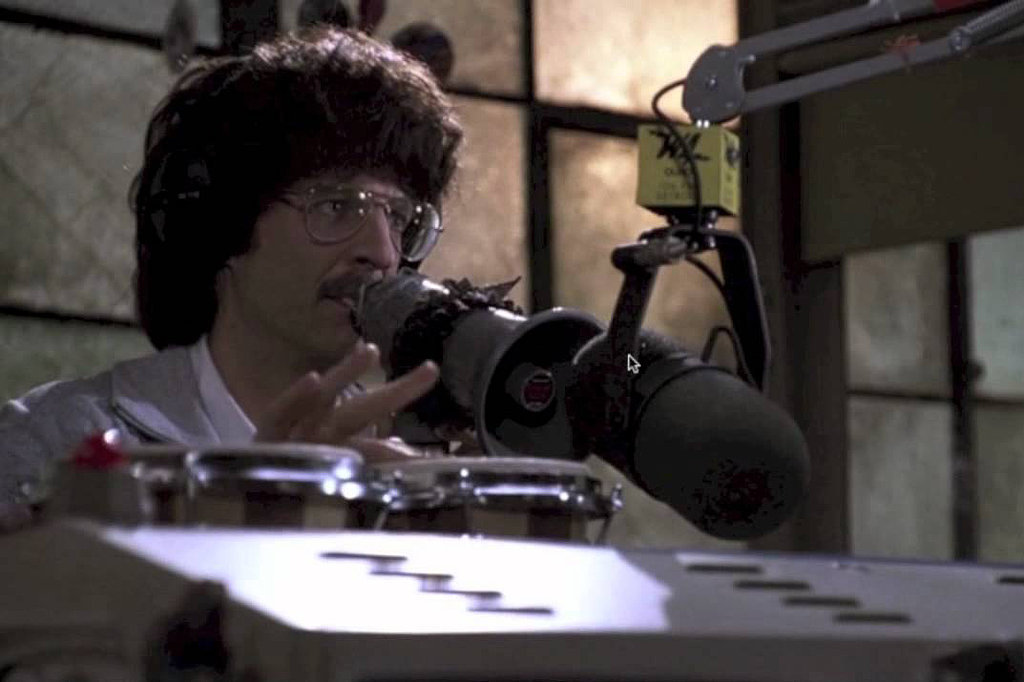 Howard Stern is still the king of raunchy radio, but back in the '90s, he was even bigger. In case you were too young to watch his autobiographical story when it came out, today is your lucky day.
Watch it now! [30]
Airheads (1994)
Brendan Fraser, Steve Buscemi [31], and Adam Sandler [32] play dummies who hold a radio station hostage in order to get their band's demo [33] tape on the air. There's no reason not to watch this movie right now.
Watch it now! [34]
Can't Hardly Wait (1998)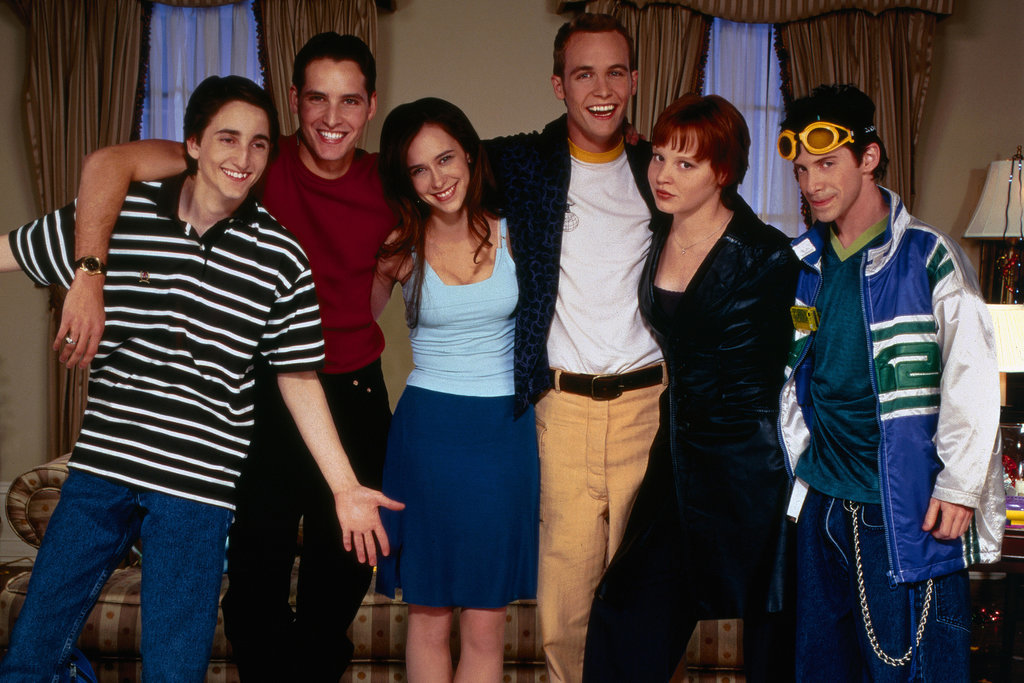 One party. A bunch of hilarious high schoolers. What could go wrong? Absolutely nothing — this movie is perfect.
Watch it now! [35]
The Addams Family (1991)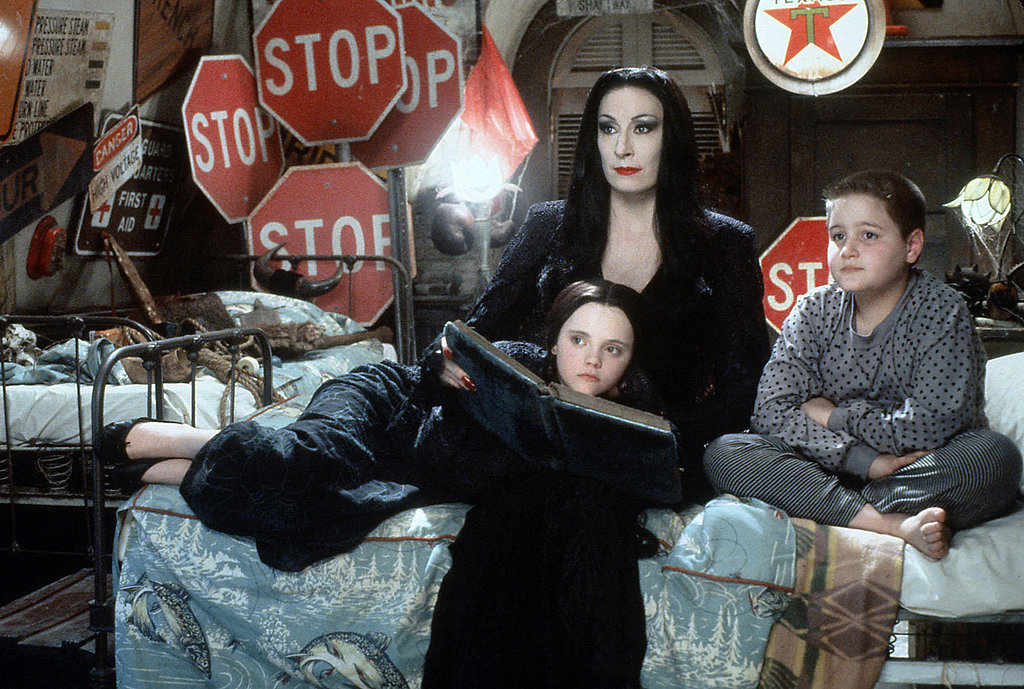 Angelica Huston is gorgeous and magnetic as the Addams family matriarch, and let's face it, it's time to feed your girl crush on Christina Ricci [36].
Watch it now! [37]
The Craft (1996)
Listen, I know I'm not the only one obsessed with The Craft [38]. Stop hiding it.
Watch it now! [39]
Beavis and Butt-Head Do America (1996)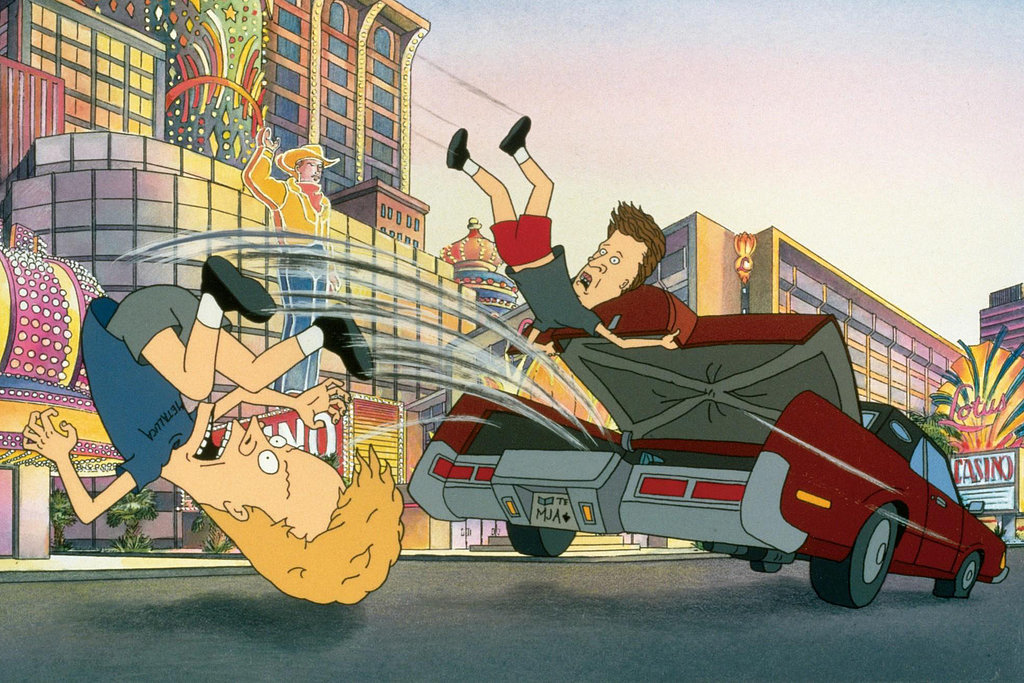 Your favorite cartoon jerks travel the country in hopes of finding their beloved TV in Mike Judge's animated comedy. Bruce Willis [40] and Demi Moore [41] also lend their voices, making this movie truly as '90s as possible.
Watch it now! [42]
Wish Upon a Star (1996)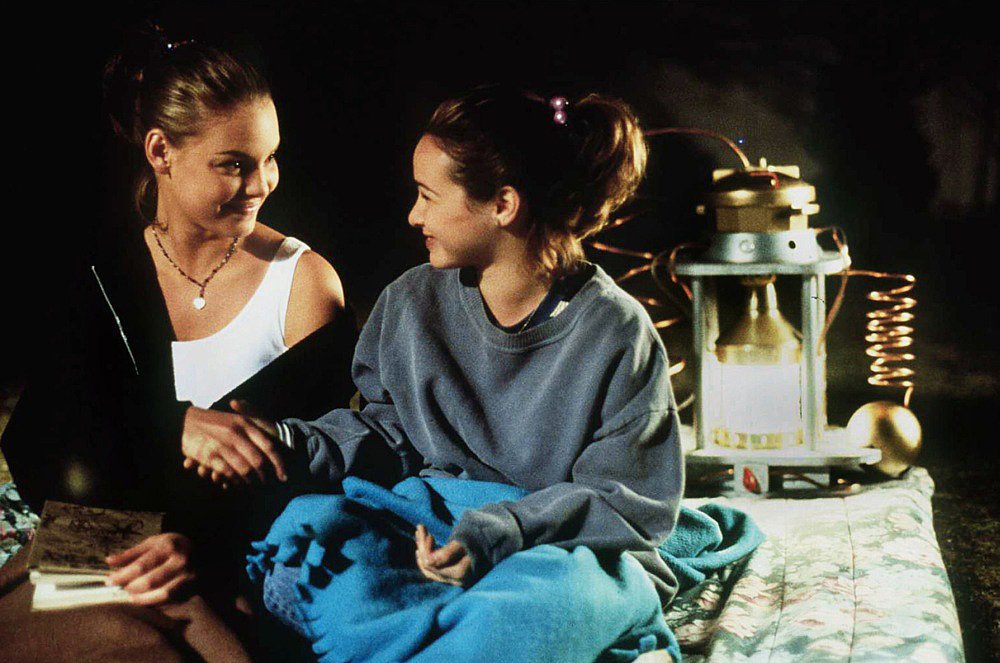 Otherwise known as the most magical Disney Channel original movie of all time.
Watch it now! [43]
Superstar (1999)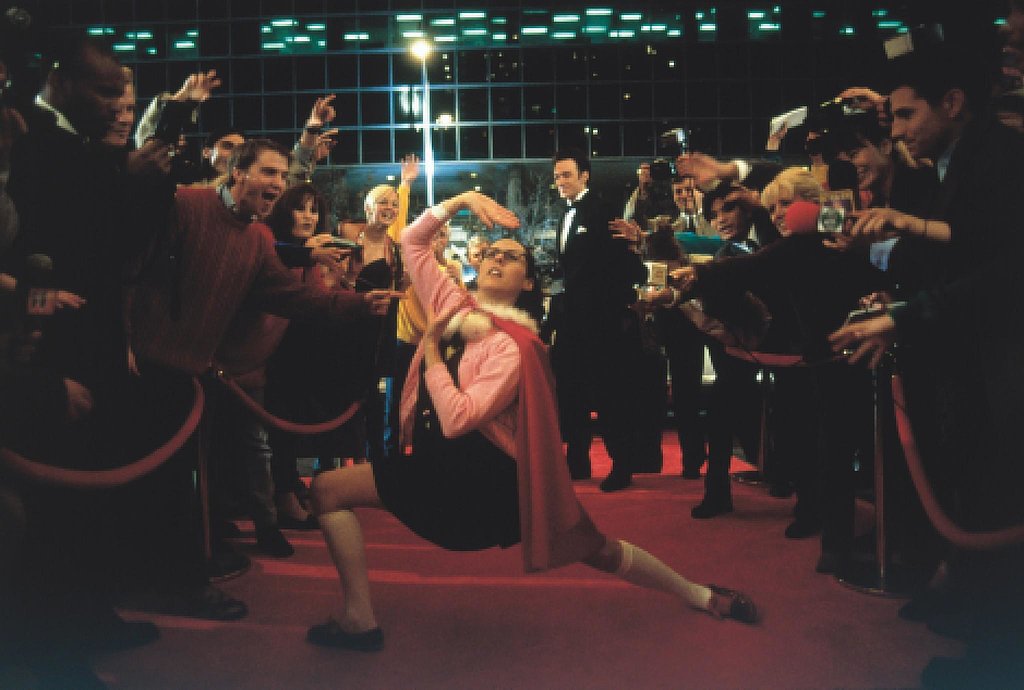 Molly Shannon brings her SNL character Mary Katherine Gallagher to the big screen as she enters her school's talent competition and vies for the heart of Sky Corrigan (Will Ferrell [44]). Yes to all of this.
Watch it now! [45]
Down Periscope (1996)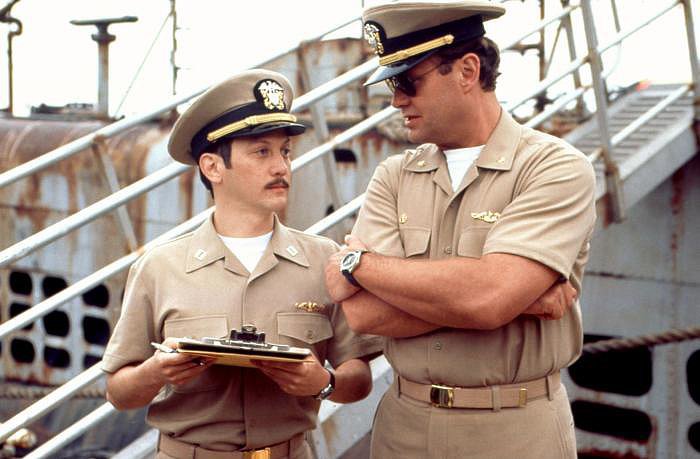 If you're in the mood for a wacky naval comedy (and really, who isn't?), look no further than this Kelsey Grammer classic.
Watch it now! [46]
School Ties (1992)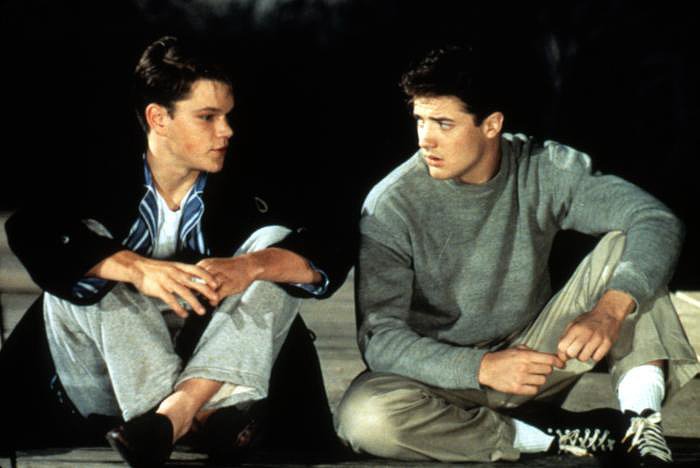 Brendan Fraser stars as a prep-school student who faces discrimination because of his Jewish roots. This is a bit on the heavier side, but it worth watching — not just because it's one of Matt Damon [47] and Ben Affleck [48]'s first movies.
Watch it now! [49]
Tommy Boy (1995)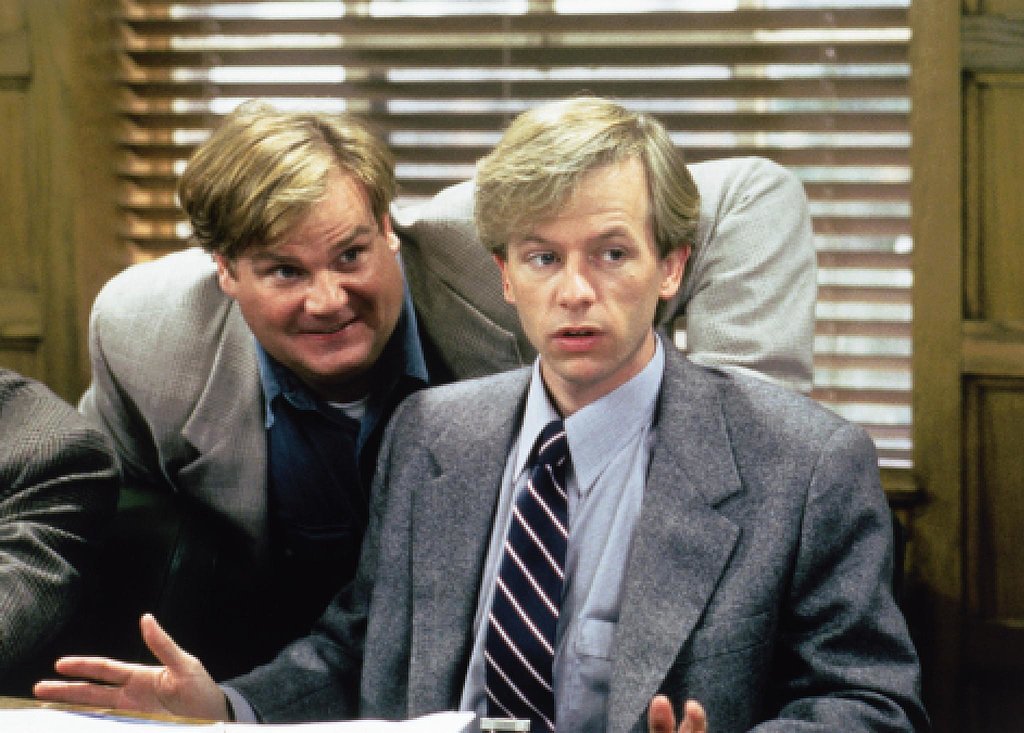 David Spade keeps Chris Farley out of trouble in this unforgettable comedy. Watch it again . . . and again . . . and again.
Watch it now! [50]
Want more Netflix goodness? Here are all the new movies debuting this month [51]!
Philadelphia (1993)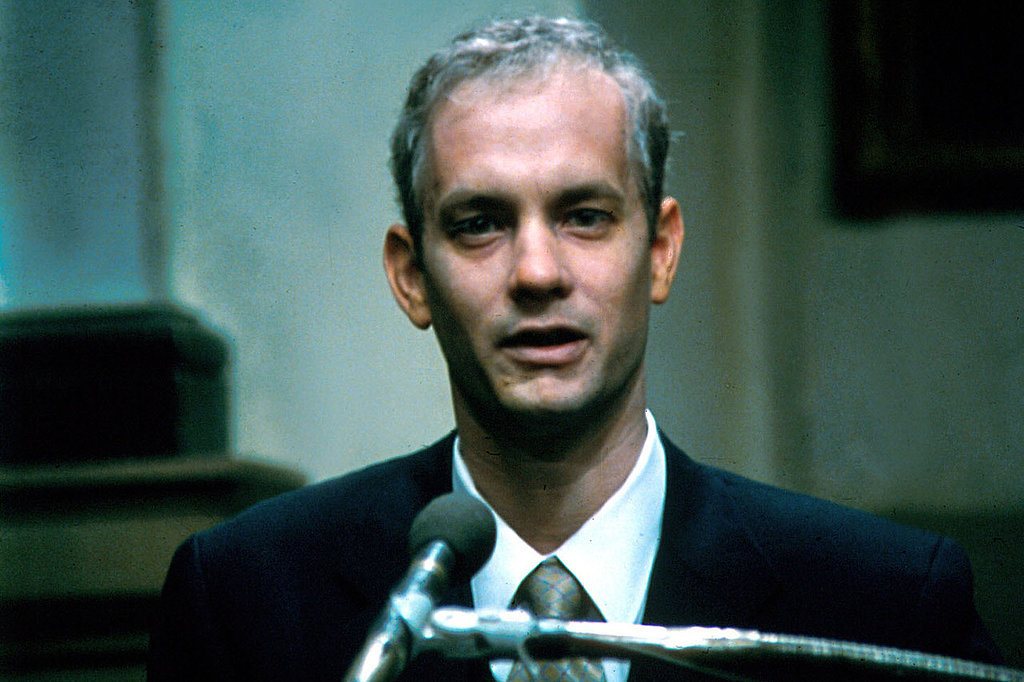 Tom Hanks [52] won an Oscar for his incredibly moving portrayal of an AIDS-stricken man fighting against his wrongful termination. Denzel Washington [53] costars as his inexperienced attorney, and if you've never seen Philadelphia, you seriously have to sit down and watch it. Now.
Watch it now! [54]
Legends of the Fall (1995)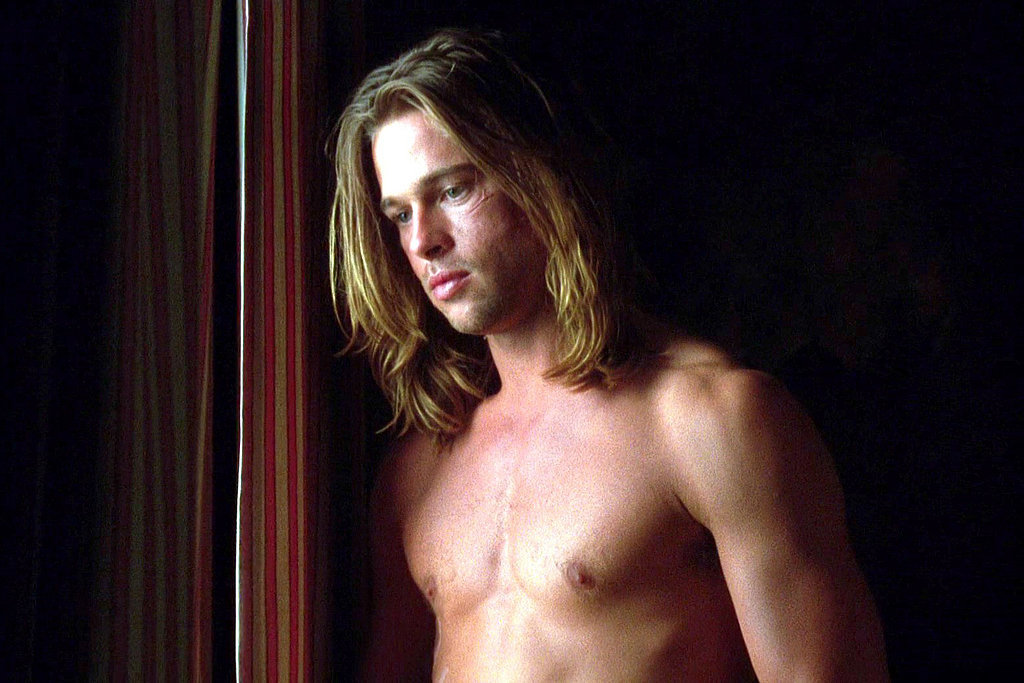 Get ready for some Brad Pitt [55] sexy-time with this epic tale. Anthony Hopkins [56] also stars, but you really won't even notice him with Pitt tossing around those bedroom eyes.
Watch it now! [57]
Basic Instinct (1992)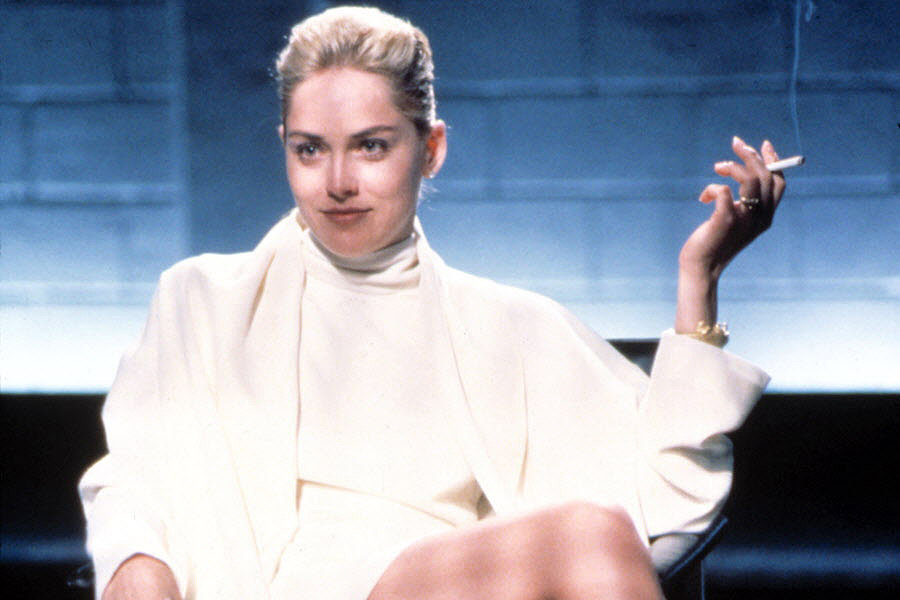 This thriller is famous for Sharon Stone [58]'s most memorable and scandalous scene of all time. It involves a white dress and no underwear. That's as far as I'm willing to describe this.
Watch it now! [59]
Boyz n the Hood (1991)
Cuba Gooding Jr [60]., Ice Cube, Laurence Fishburne, and Angela Bassett all star in this critically acclaimed 1991 film about growing up on the streets of Los Angeles.
Watch it now! [61]
Clueless (1995)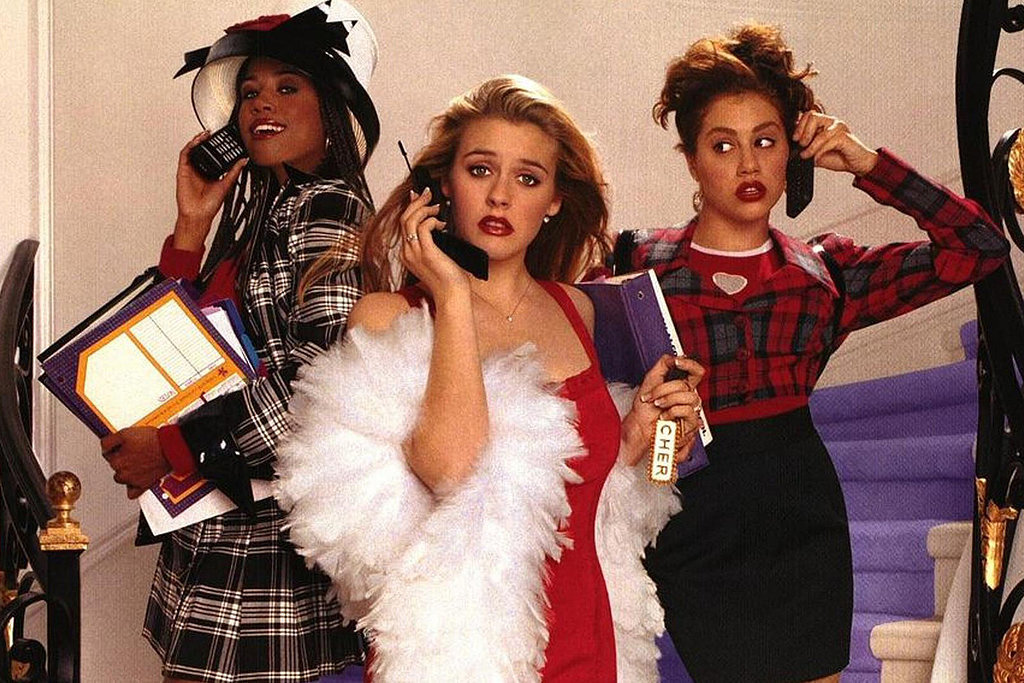 This is seriously available for you to watch anytime. Like right now.
Watch it now! [62]