If anything could make the romantic holiday of chocolate, amour, and flowers better, it would be '90s nostalgia [1]. We were on the hunt for witty valentines that expressed love and friendship sentiments with references to some of the songs, TV shows, fashion, and games we gushed over in the '90s. And when we couldn't find exactly what we were looking for, we decided to make them ourselves! If you, too, want to have a Valentine's Day that pays homage to the decade of the Spice Girls and Skip-It, check out our '90s valentines! And download a printable version of the cards here [2].
— Additional reporting by Laura Marie Meyers
That's a really cute fanny (pack).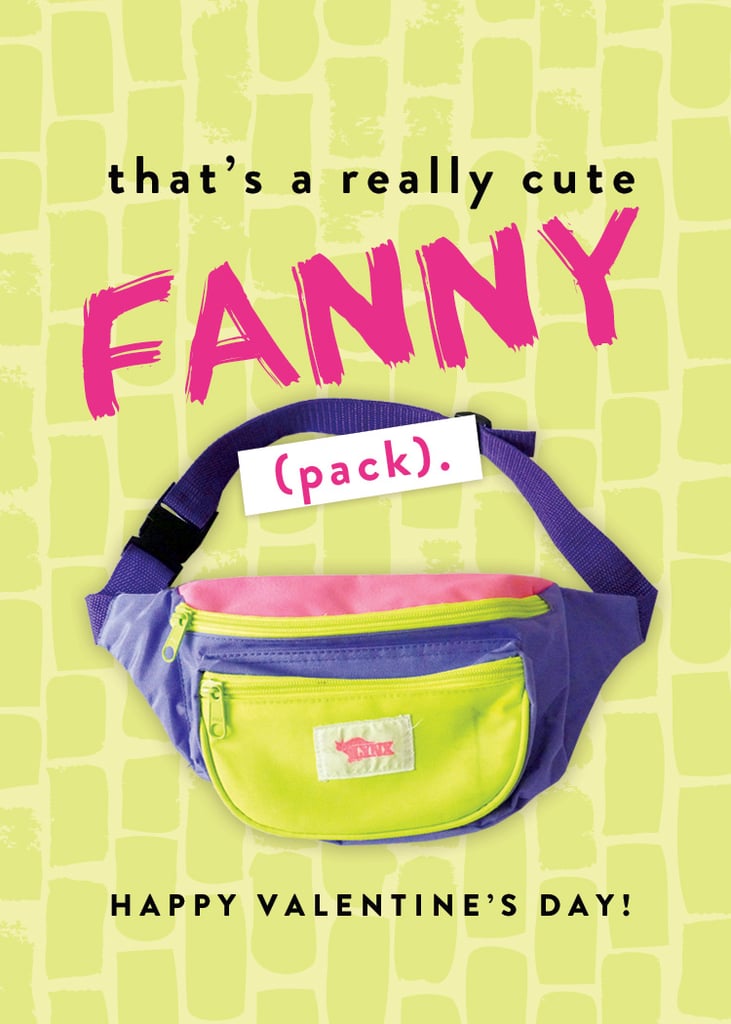 You're a total Betty.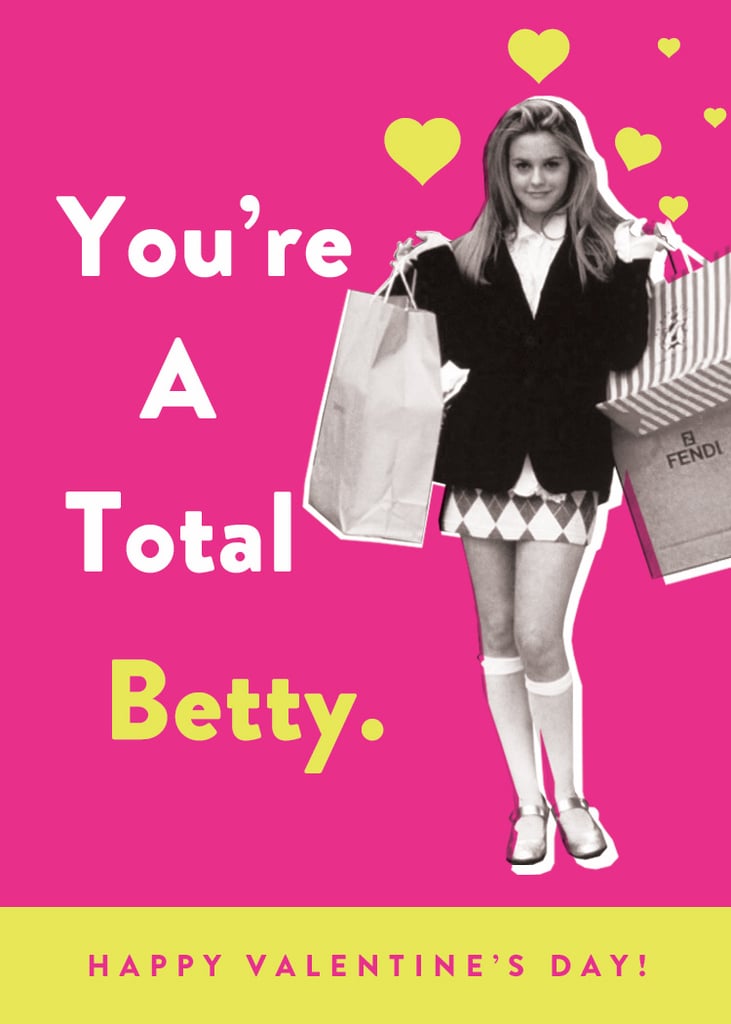 You're sweeter than a Squeezit.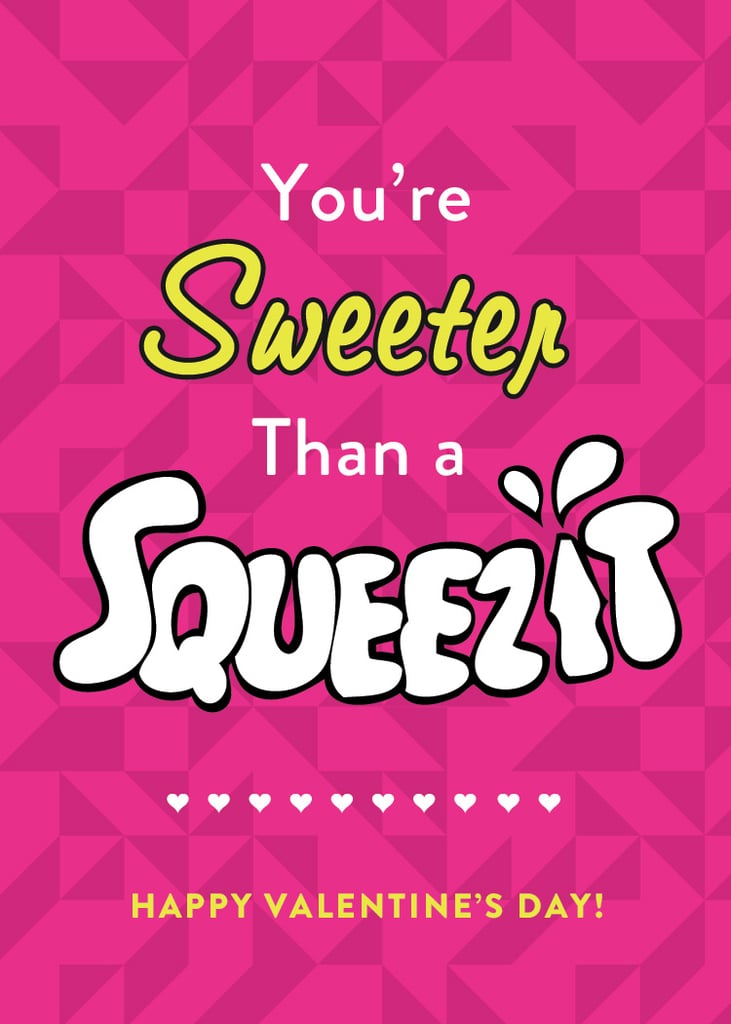 You make my heart Skip (it) a beat.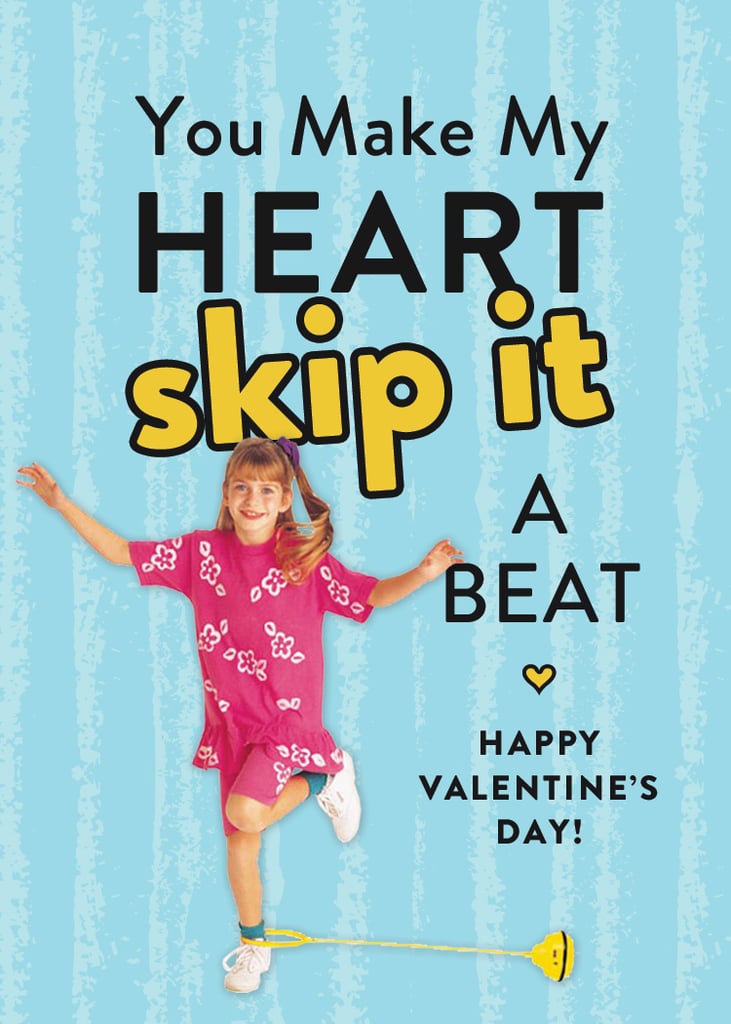 Let's use (virtual) pet names.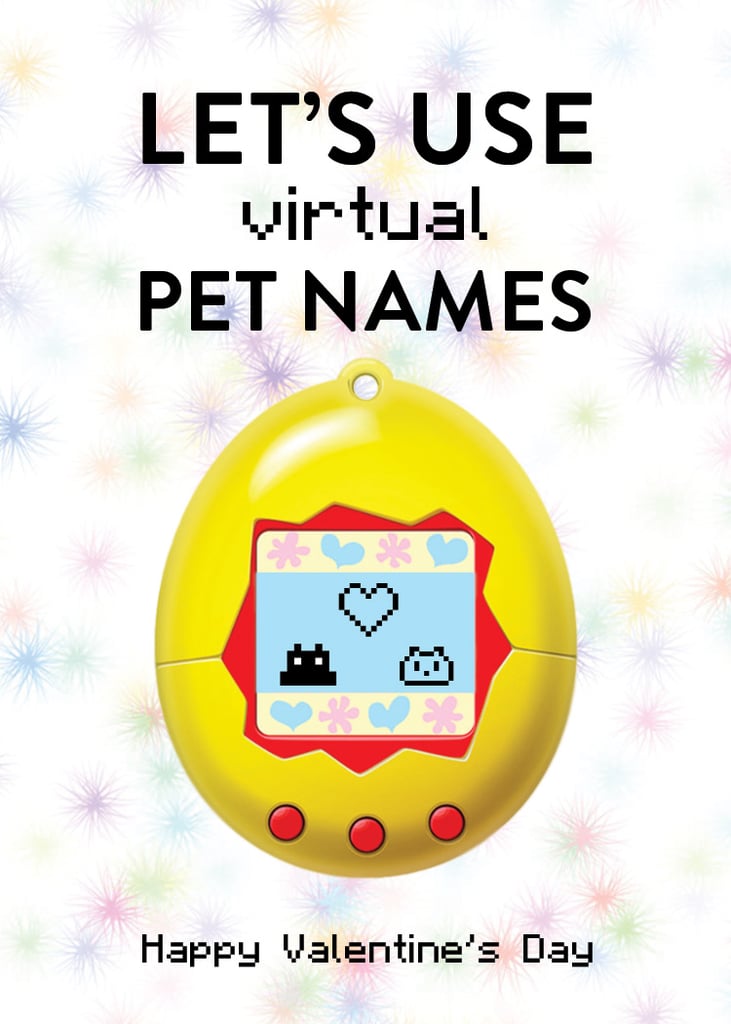 You spice up my life!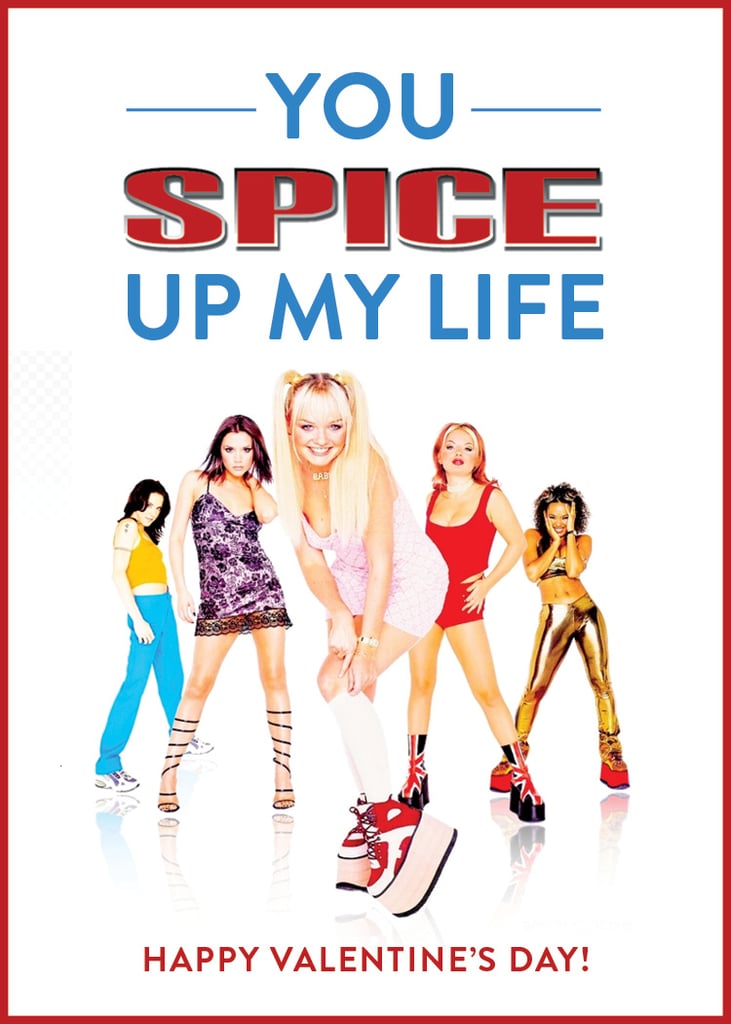 You're the scrunchie to my side ponytail.
I can't help but Gush(er) over you.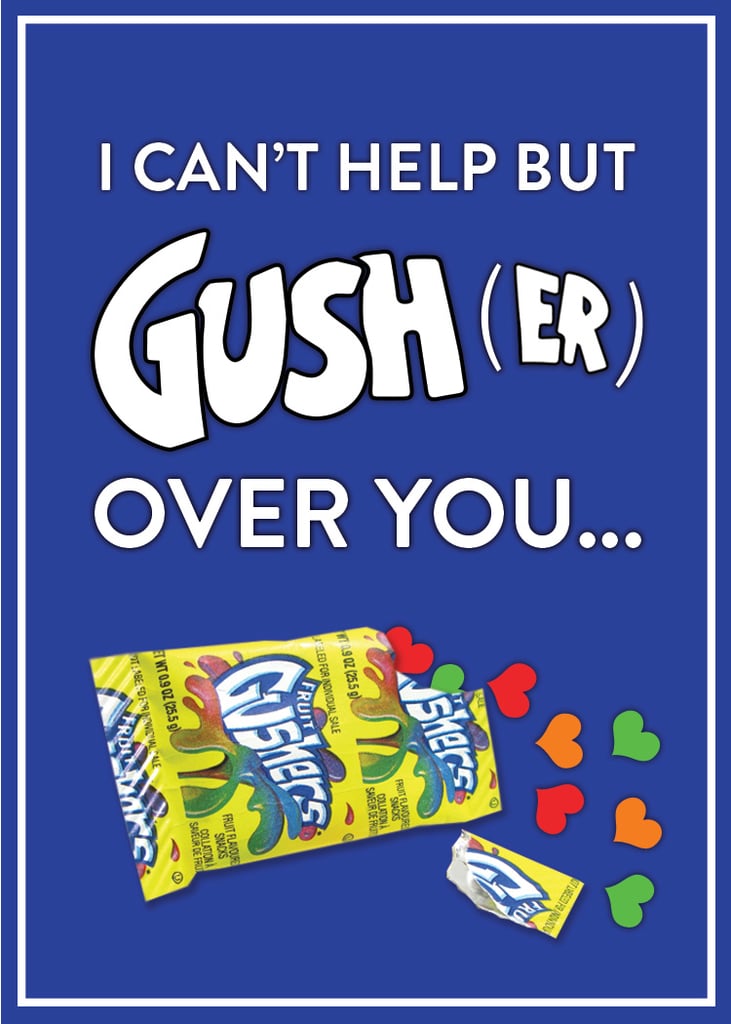 You've got game.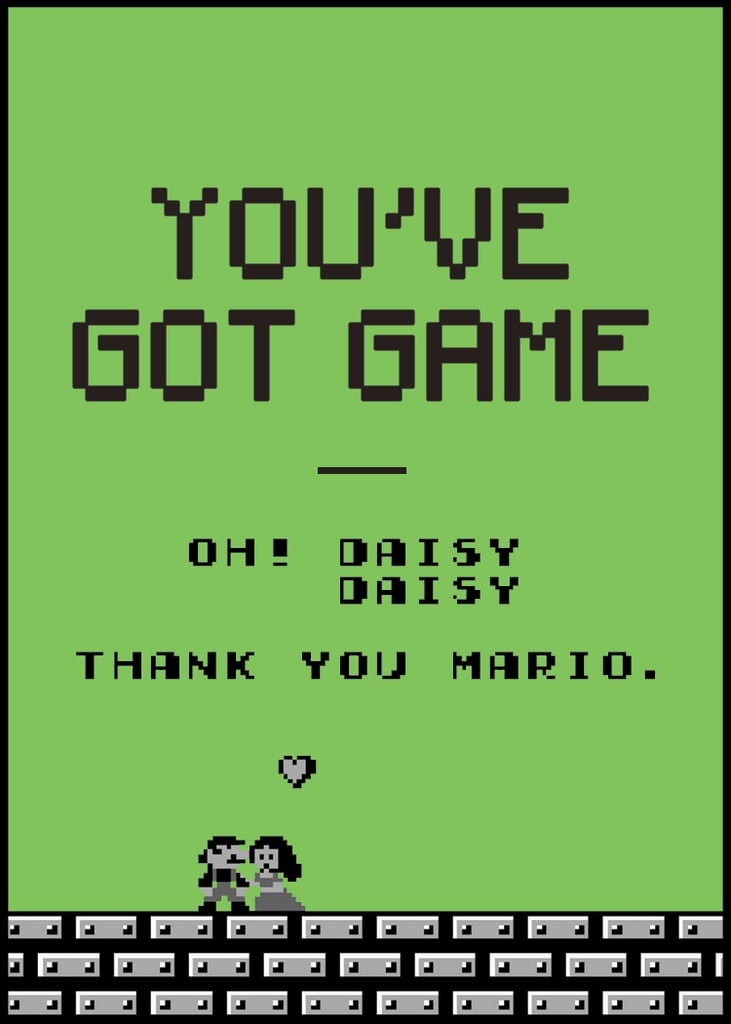 (God must have spent) a little more time on you . . .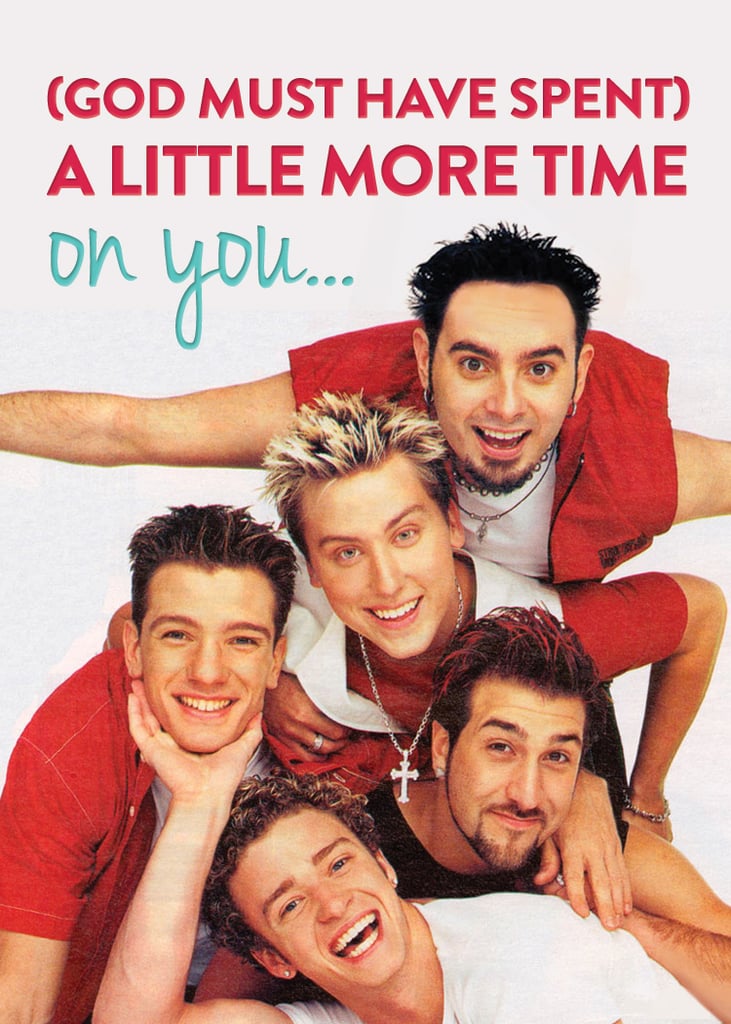 You'd never die of dysentery on my Oregon trail.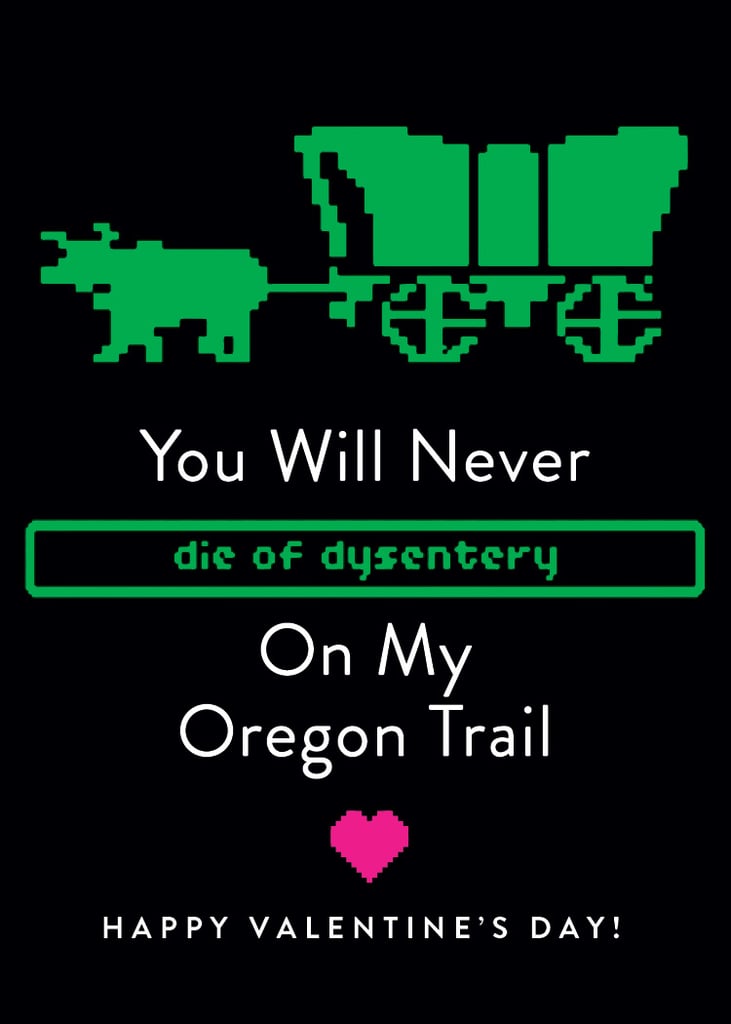 We go together like Salt-n-Pepa!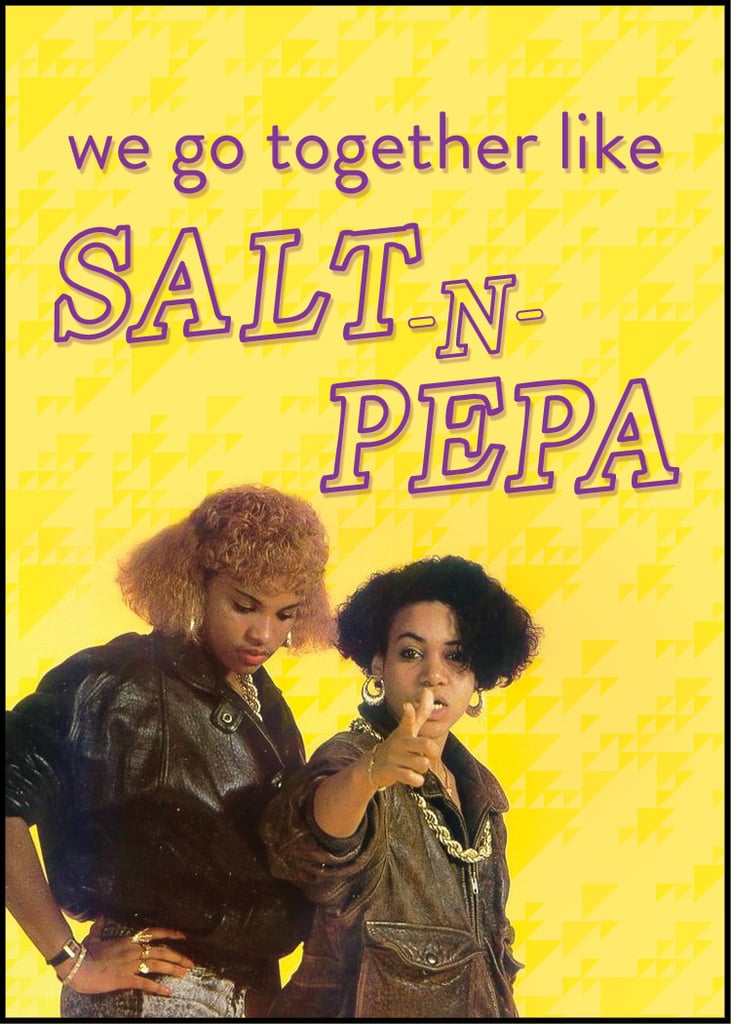 You are a-Daria-ble.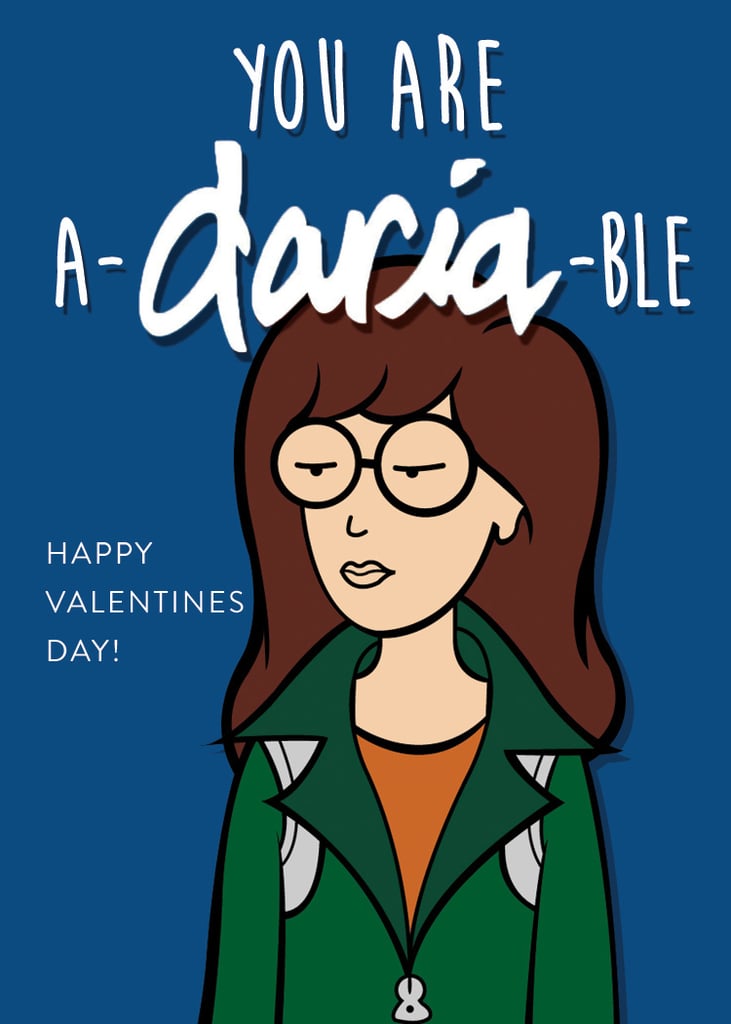 Source: MTV [3]
You're the "Be Fri" to my "St End."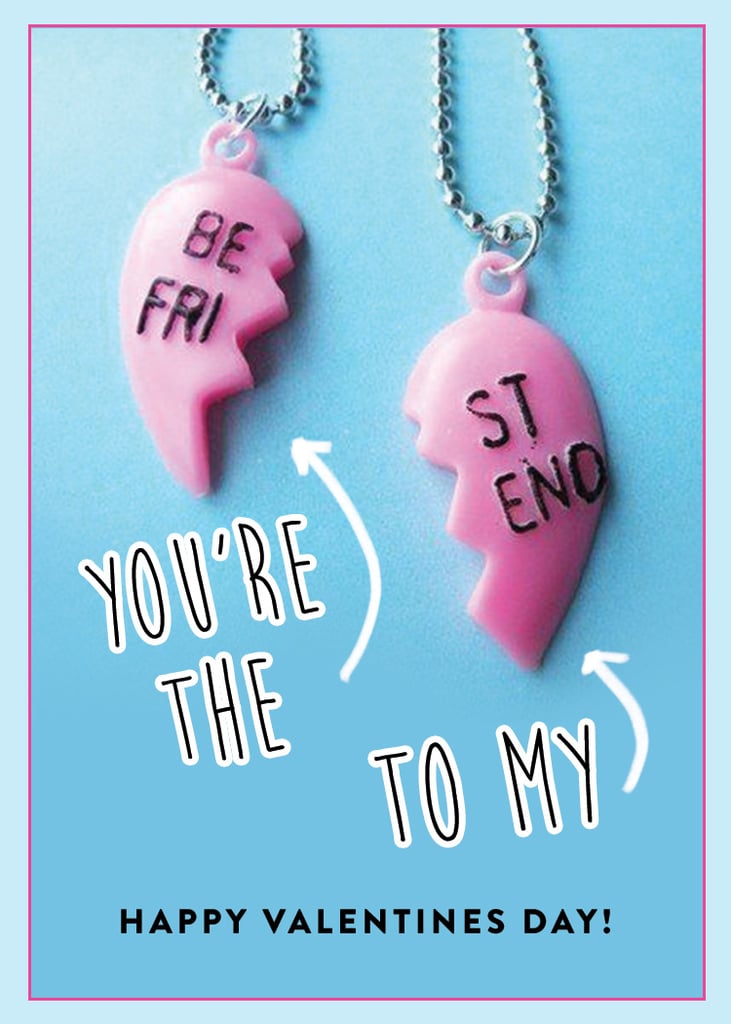 When you're around I get Goosebumps.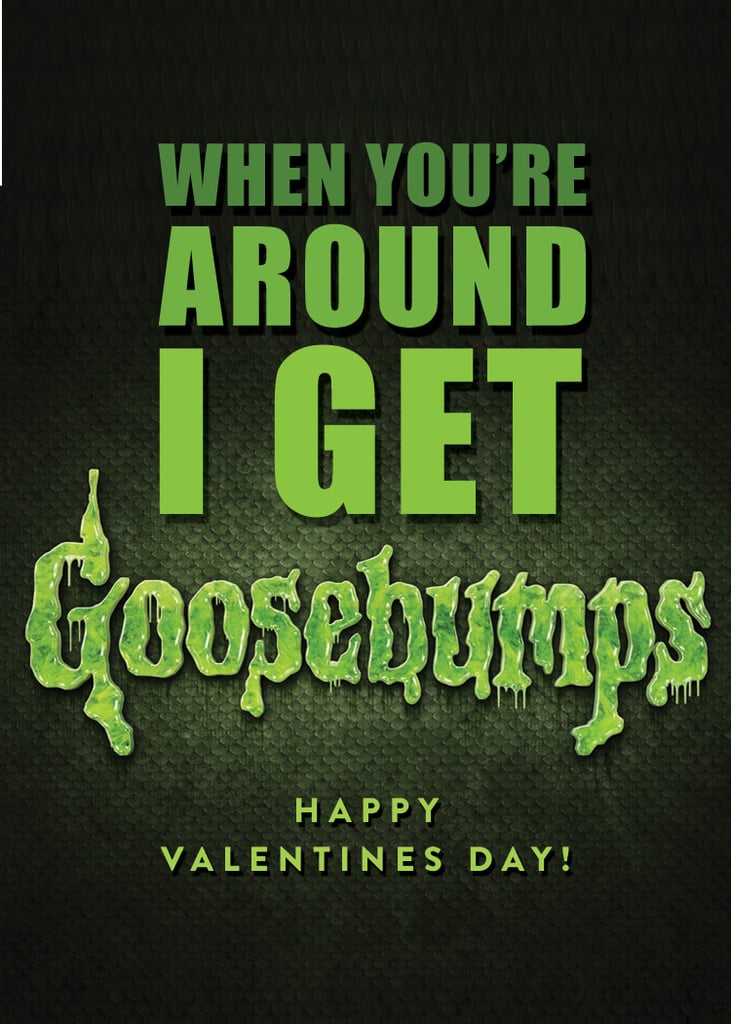 "You look so good with blond hair and black roots it's, like, not even funny."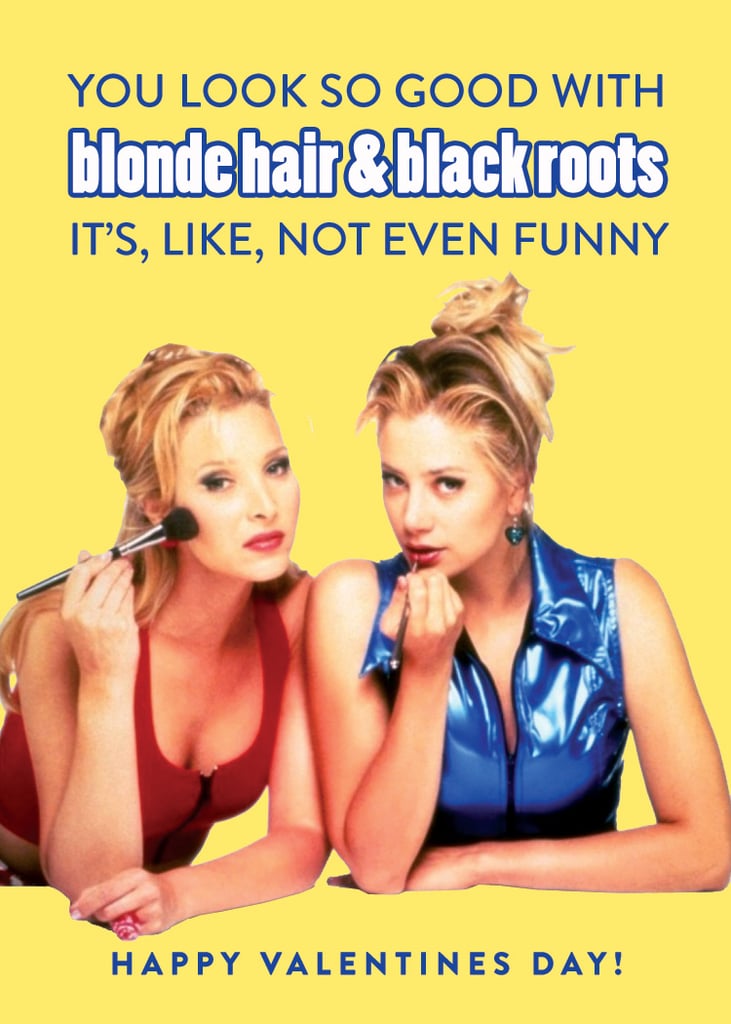 You rock my jellies off!