We've been through a lot with Game of Thrones [1], especially when it comes to all the insanity [2] of the fourth season. It's so easy to forget, though, that we've had lots of good times too. We've already ranked the hottest guys on Game of Thrones [3], but there's one important thing we need to rank: all those butts. With season five here, we're remembering all the bare bottoms on the show. Keep reading for the 11 hottest booties in Westeros.
Melisandre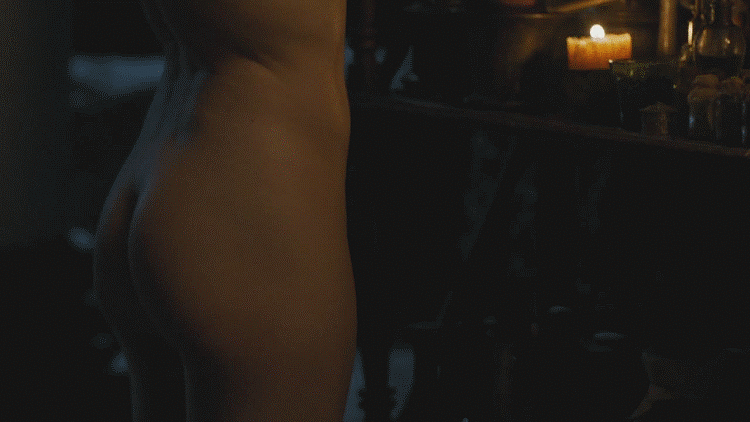 If you ask us, Selyse Baratheon's face says it all. She's married to Stannis, and she's still like, "Damn."
Jon Snow
Honestly, we were going to give Jon Snow a higher rank, until we found out he used a butt double [4]. For shame, Jon Snow. For shame.
Ygritte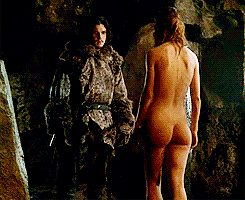 You can't survive beyond the wall without having some wonderful assets to back you up, you feel?
Jaime Lannister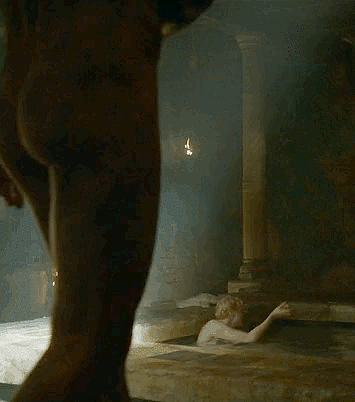 Even underneath all that dirt, you can certainly tell Jaime Lannister has one fine behind.
Daenerys Targaryen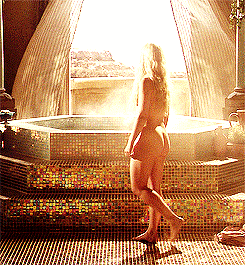 Mother of Dragons. Mother of Butts.
Olyver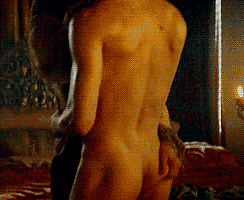 One of the best butts in Westeros belongs to a not-very-well-known character: Olyver. He's the squire for Loras Tyrell to start, and he later offers his services to Oberyn. We're on board every time.
Khal Drogo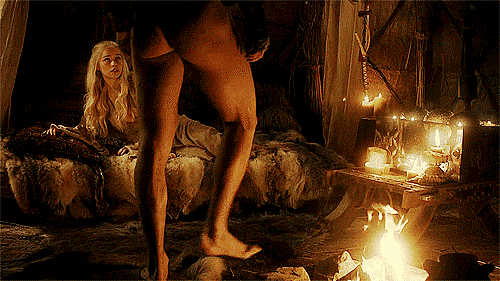 C'mon, if you're going to be a fearsome, totally ripped Dothraki warrior, you're obviously going to have a nice butt to go with it. And Khal Drogo certainly didn't let us down.
Talisa Stark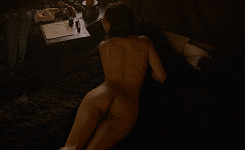 There's a reason Robb Stark reneged on his arranged marriage. It's this butt. This butt is the reason.
Brienne of Tarth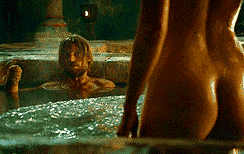 Dang, girl! Who would have known there was a sweet booty underneath all that armor? Even Jaime Lannister can't make sense of what he's seeing.
Robb Stark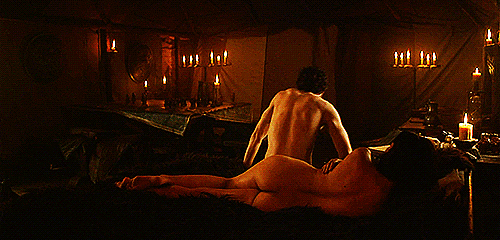 We've got double the butts here, but you barely even notice Talisa's in the presence of Robb Stark's. This one is almost as good as it gets. Almost.
Daario Naharis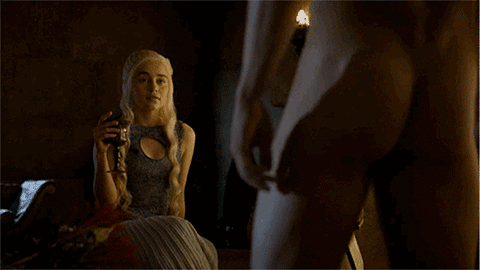 As if anyone else was going to be number one. We'd look at Daario's butt any way at any time, for any reason. Here's hoping we get much more Daario booty in the seasons to come.