Angelina Jolie [1] is turning 41 this week, so it's the perfect time to give it up for the Oscar winner turned philanthropist [2]. But even though she's committed to doing good in real life, we can't help but love all the times she's been bad on screen. To honor film's ultimate bad girl, we've rounded up all the times she's been devilish on screen. The actress has had plenty of roles and movie moments that have given us chills up our spines — here are all the previous moments that prove Jolie is one of the best big-screen bad girls.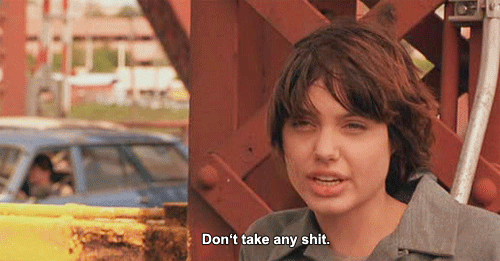 Angelina Jolie [3] started her badass roles young; in 1996's Foxfire, she's a teenage rebel who stands up for others. She proved herself very comfortable swearing on screen.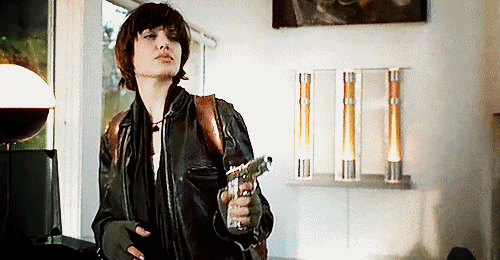 And holding a gun, which would become a constant in her movie career.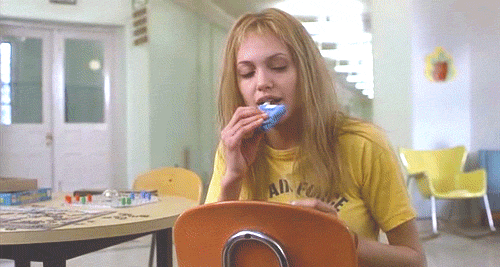 In her Oscar-winning role in Girl, Interrupted, Jolie is a different kind of villain: a sociopath who's so charming she has everyone wrapped around her finger.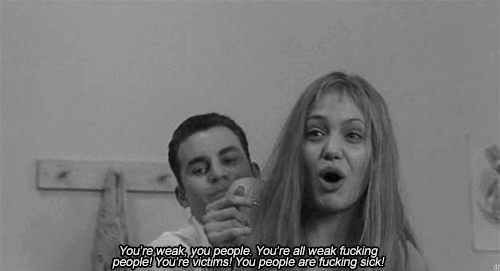 She causes a lot of pain with her weapon of choice: words.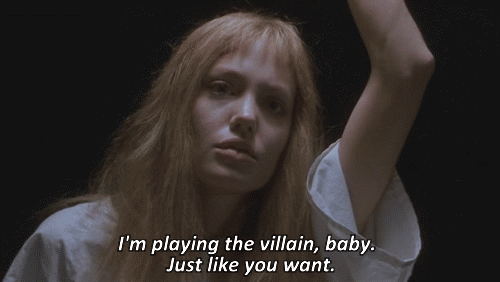 She's incredible and chilling.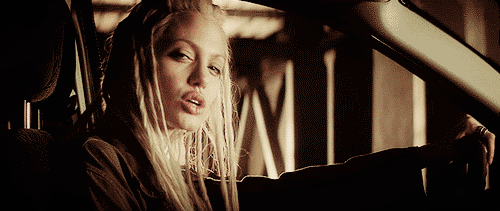 Proving she can rock any hairstyle and still be hot, Jolie has platinum dreads to play a car-stealing bad girl in Gone in Sixty Seconds.

She was beyond perfectly cast as the gun-toting Lara Croft when she took on the Tomb Raider series.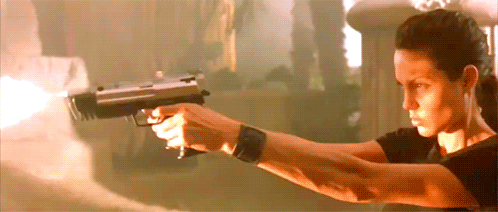 You thought she looked good with a gun? Try two.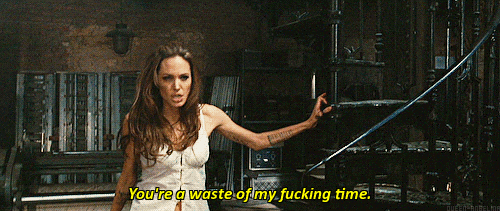 Then, in Mr. & Mrs. Smith, she brought so much sex appeal to her hard-core assassin character, she didn't just turn Brad's head.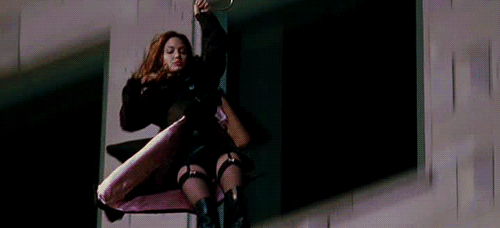 She was proving herself a seasoned action star (who knew how to keep it sexy).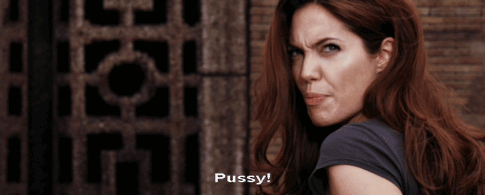 Oh, and there's that filthy mouth again.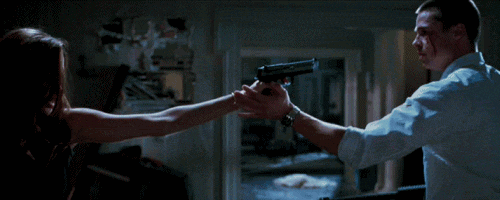 The filthy mouth with which she kisses Brad Pitt [4].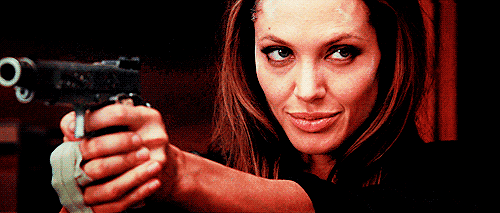 Then she blew the roof off all her previous action work with Wanted in 2008. Look at that smirk. The seeds of Maleficent are in that smirk.
She even has good villain advice, this character.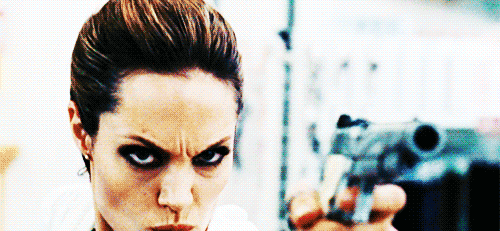 One again, she shows how handy with the steel she is.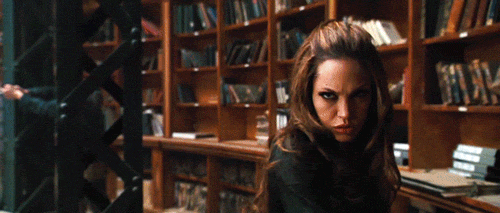 Does anyone else look this amazing discharging movie artillery?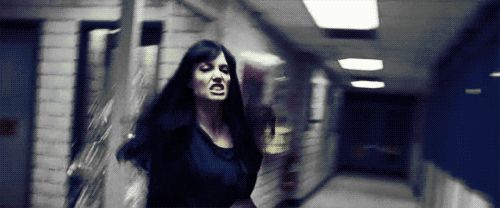 Then in Salt, she takes on an action role so aggressive, it was originally intended for Tom Cruise [5].

She's the ultimate government bad girl.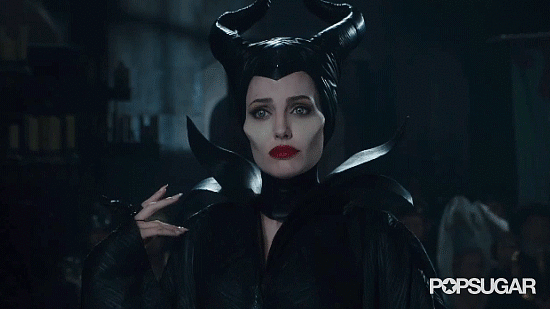 It was all leading to Maleficent and the sinister smile only the ultimate villain could offer.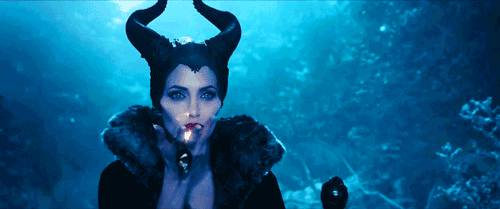 She put a spell on you . . .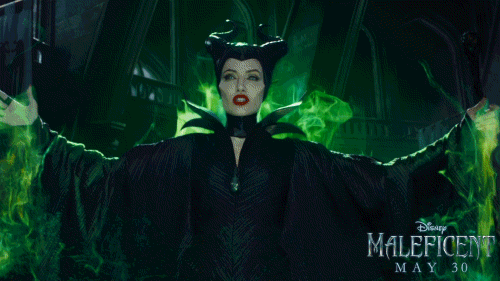 And now, you're hers.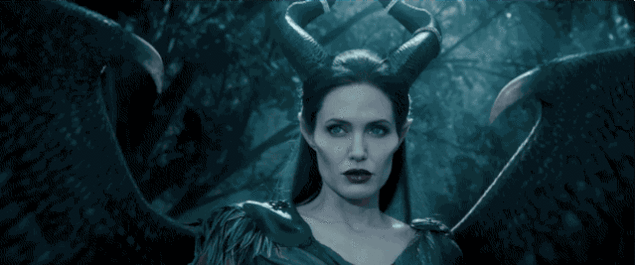 Check it, this b*tch is even winged.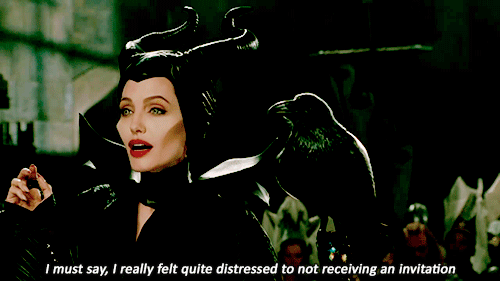 The shade.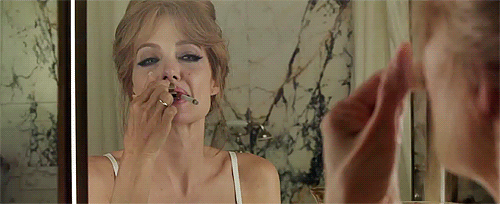 Even in the melodrama By the Sea, she's like a glam badass. Smoking while applying lipstick? Who else could pull that off?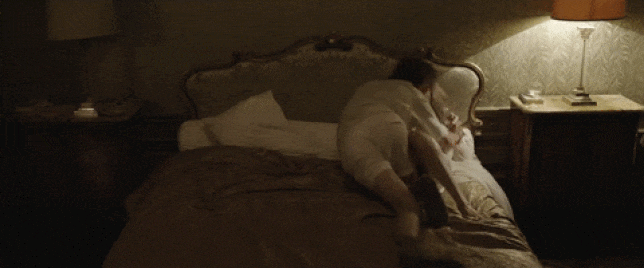 Only she could kick Brad Pitt [6] out of bed like this.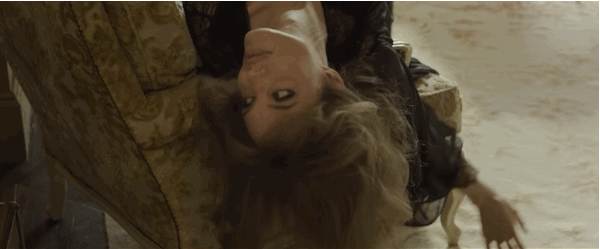 I don't even know what this is but I know I wouldn't look like this doing it.