Anne Hathaway as Catwoman Picture in The Dark Knight Rises
First Look: Anne Hathaway as Catwoman in The Dark Knight Rises!
Like us on Facebook
Well, any doubt about whether or not Anne Hathaway's Selina Kyle will turn into Catwoman in The Dark Knight Rises is out the window. Today, Warner Bros. released the first official photo of Hathaway all done up as the villainness — and she's on Batman's ride, no less! It's hard to say whether or not Hathaway's suit will be as skintight as that of her feline predecessors, but I'm liking her fancy blue googles. Now that we've already seen Batman and Bane on the set, how do you feel about this latest addition?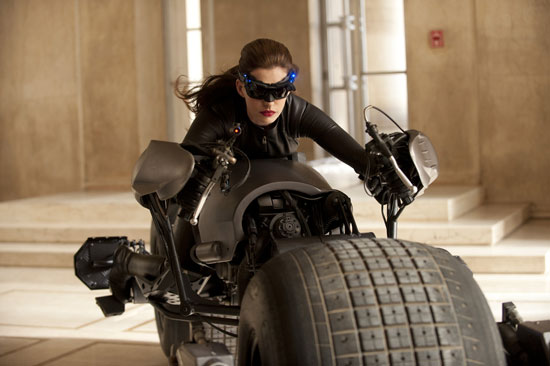 Photo courtesy of Warner Bros.