Source: Fox [1]
Mila Kunis [2] and Ashton Kutcher [3]'s pregnancy [4] and engagement [5] news has fans of That '70s Show swooning over the onscreen couple's real-life love. The pair first met on the set of the show in 1998, when a 14-year-old Mila was cast alongside 20-year-old Ashton. On screen, the duo shared a silly, adorable chemistry, and it was later revealed that Ashton was Mila's first kiss [6]. In 2001, the actress said, "I was like, 'Oh, he's so cute; it's the Calvin Klein model!' Then I was like, 'I have to kiss him?' I was so nervous and uncomfortable. I had the biggest crush on him." Well, it looks like that connection was the real deal, so to celebrate the pair's engagement, take a look at the Kelso and Jackie romance that led to Ashton and Mila's happily ever after.
Kelso and Jackie were part of one awesome, quirky group.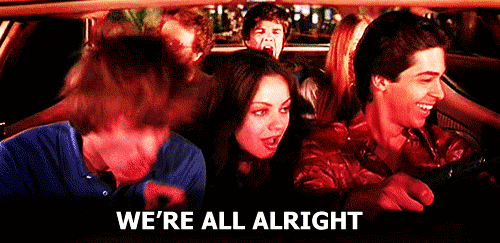 They were young, sweet, and goofy.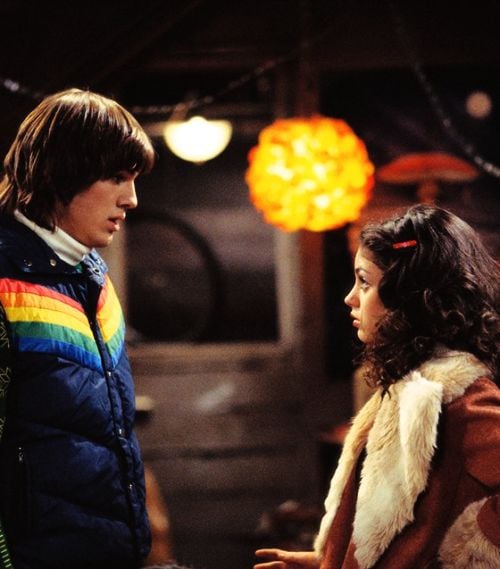 Jackie knew she was a catch.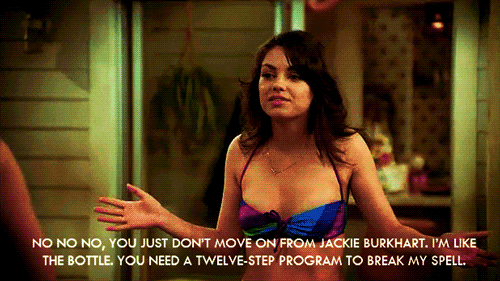 And Kelso realized it too.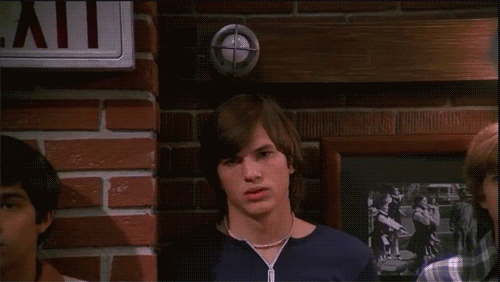 They had a hilarious relationship.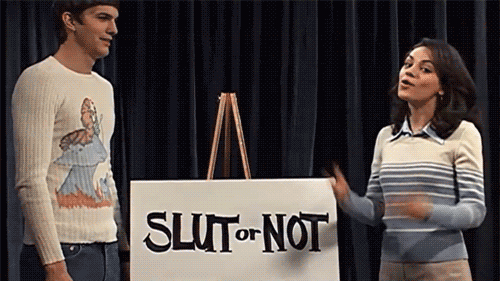 And could make each other laugh.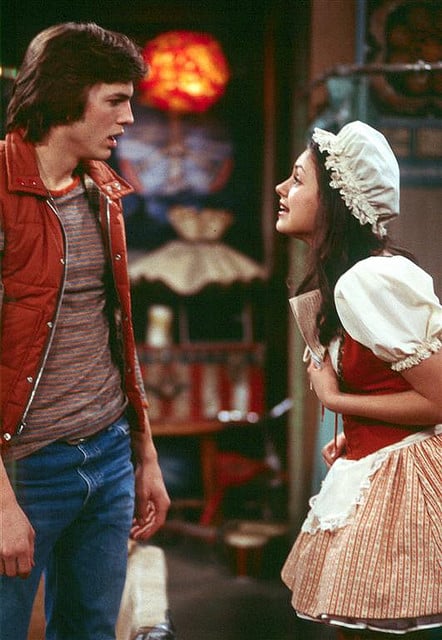 He was adorably dumb (and hot).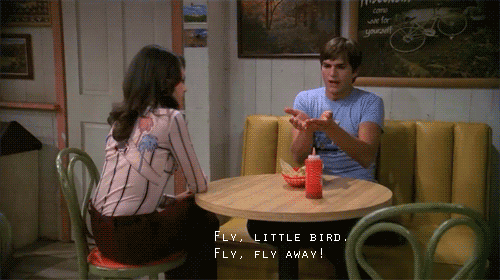 And she kind of loved it.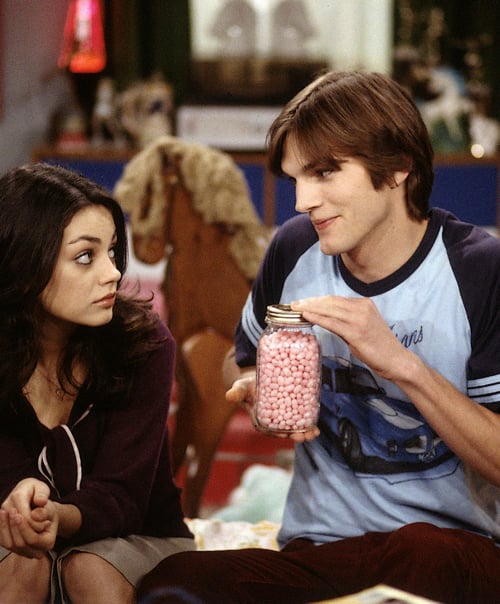 They made one good-looking couple.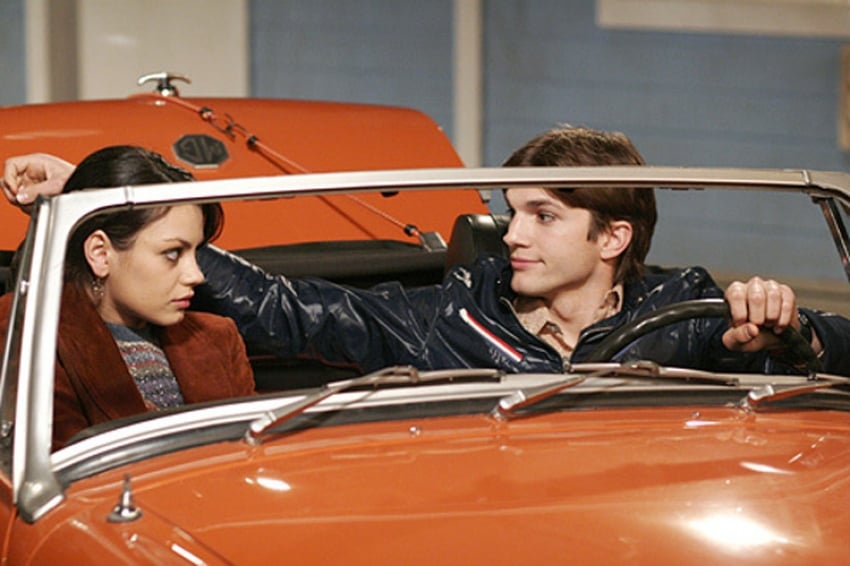 And sometimes, she gave him makeovers.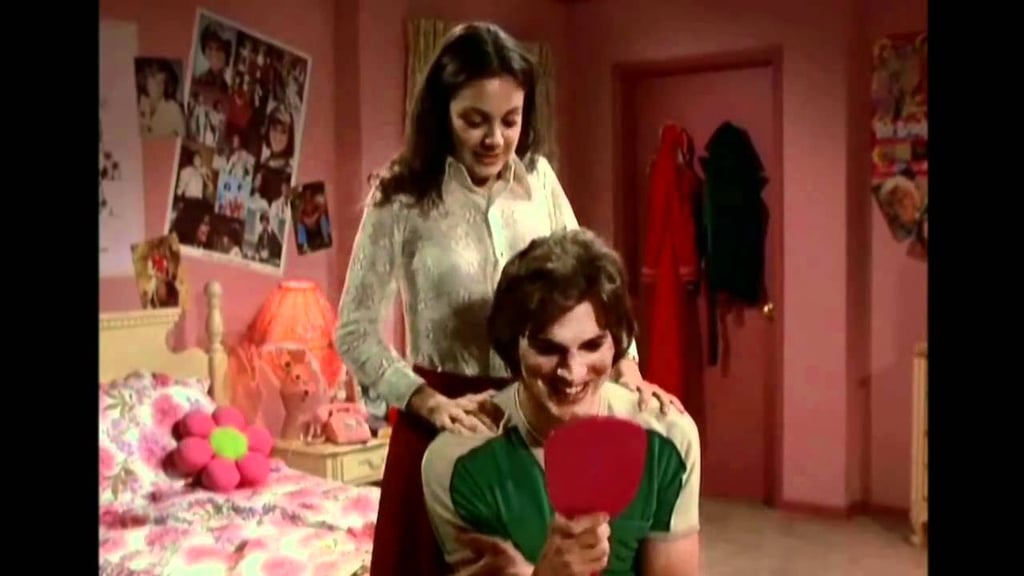 She really brought out his features.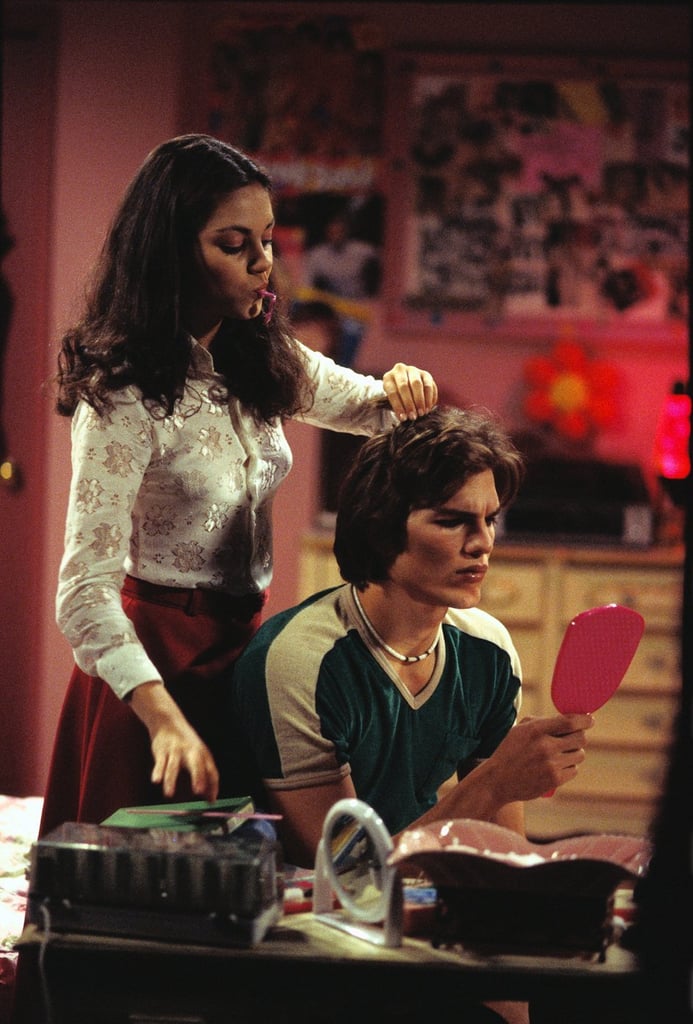 (He was into it.)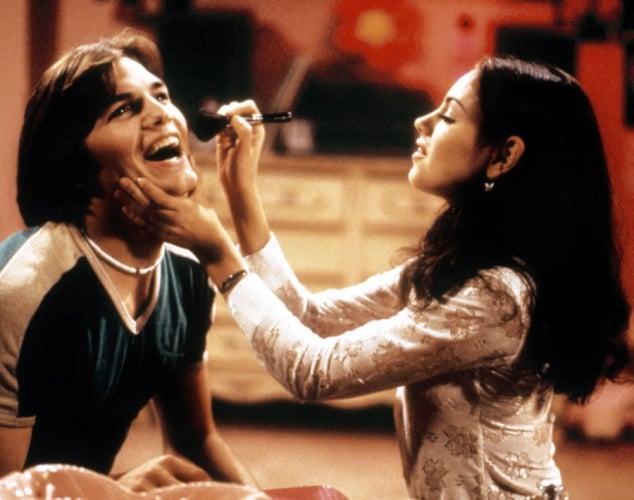 Kelso and Jackie had some crazy chemistry.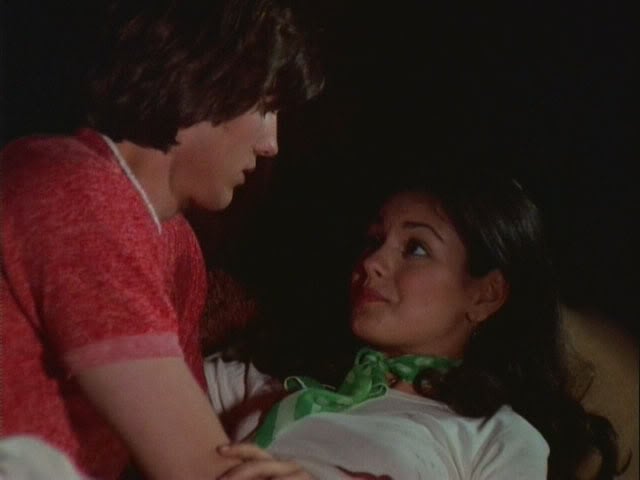 And were like, really cute.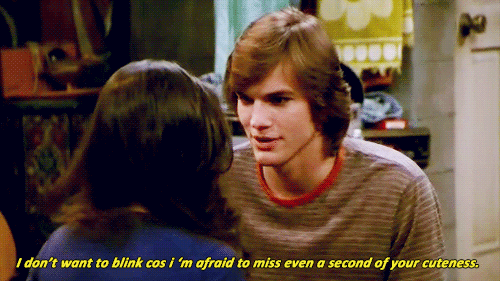 You couldn't help but adore them.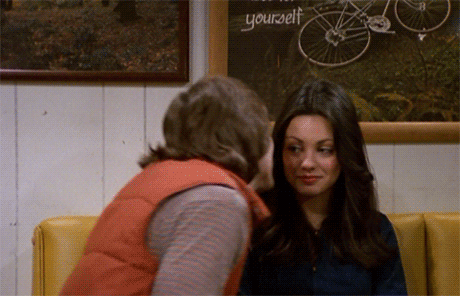 It was true love.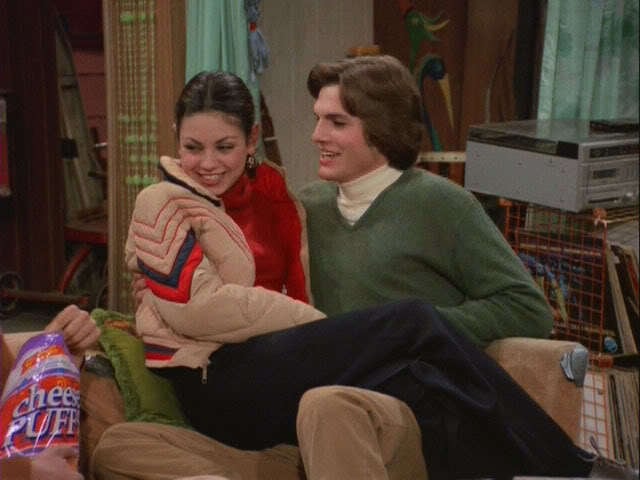 Jackie even told Kelso she wanted to have his babies.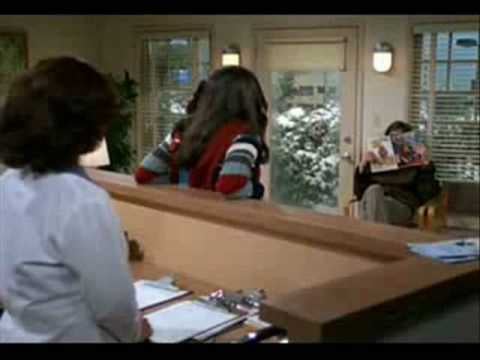 And at one point, she gave him an ultimatum.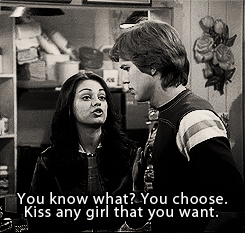 And he made a very good choice.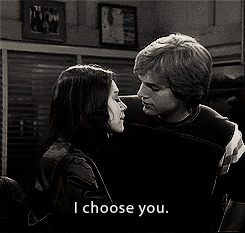 Just look how cute they are!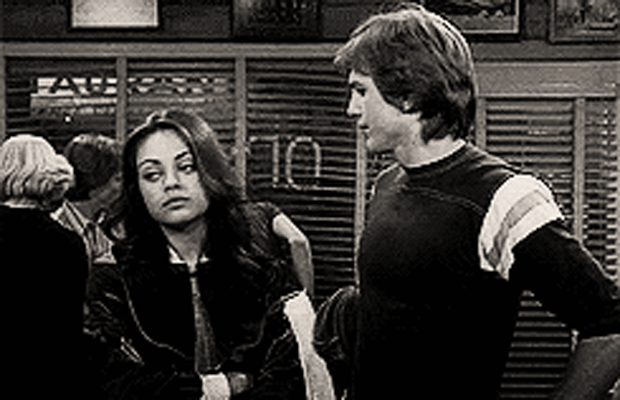 The best part? This is now a REAL-LIFE THING.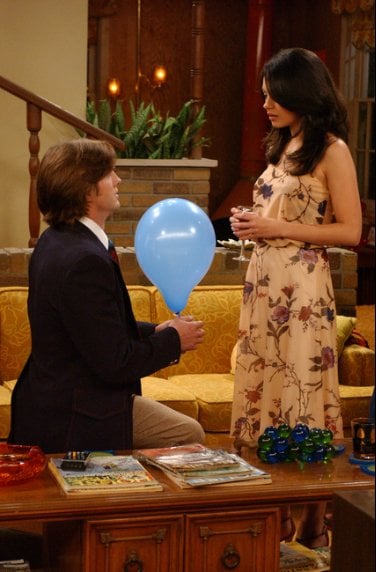 Although Ashton probably won't be wearing this to their wedding.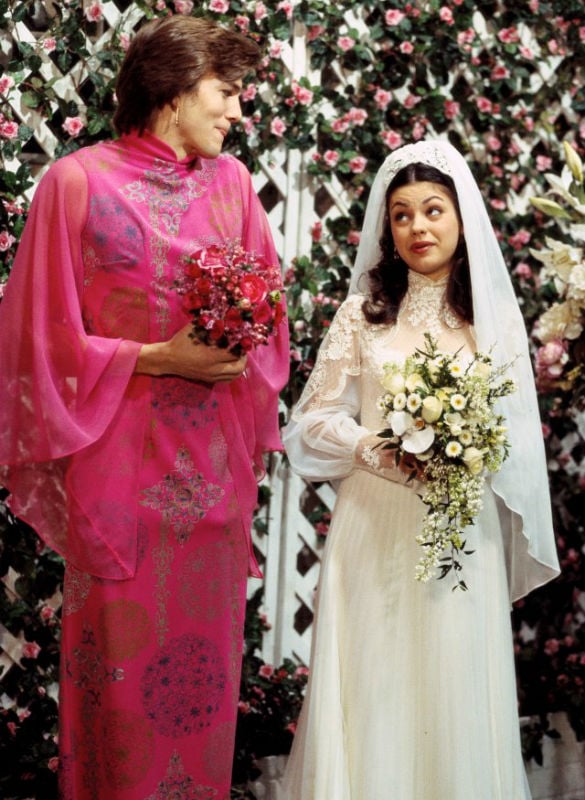 Or will he?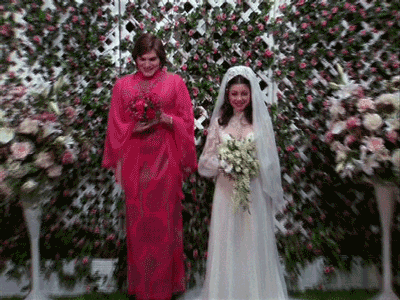 In any case, we couldn't be more excited for them.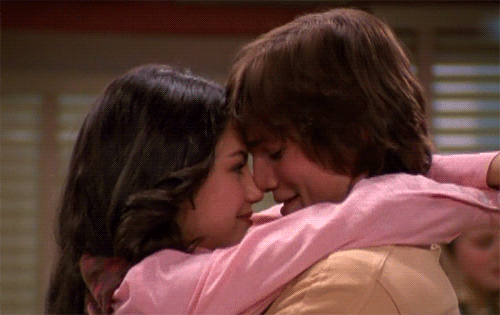 Source: Fox [7]
Congratulations, Mila and Ashton!