The Bachelorette premieres this week, with former Bachelor contestant Andi Dorfman appearing as the lucky lady who gets to hand out roses. One of the most fun parts of the season is here before the show even airs — checking out the bachelors who are competing for Andi! We have all the guys here, including Eric, the contestant who passed away shortly after filming and to whom the season will be dedicated.
Steven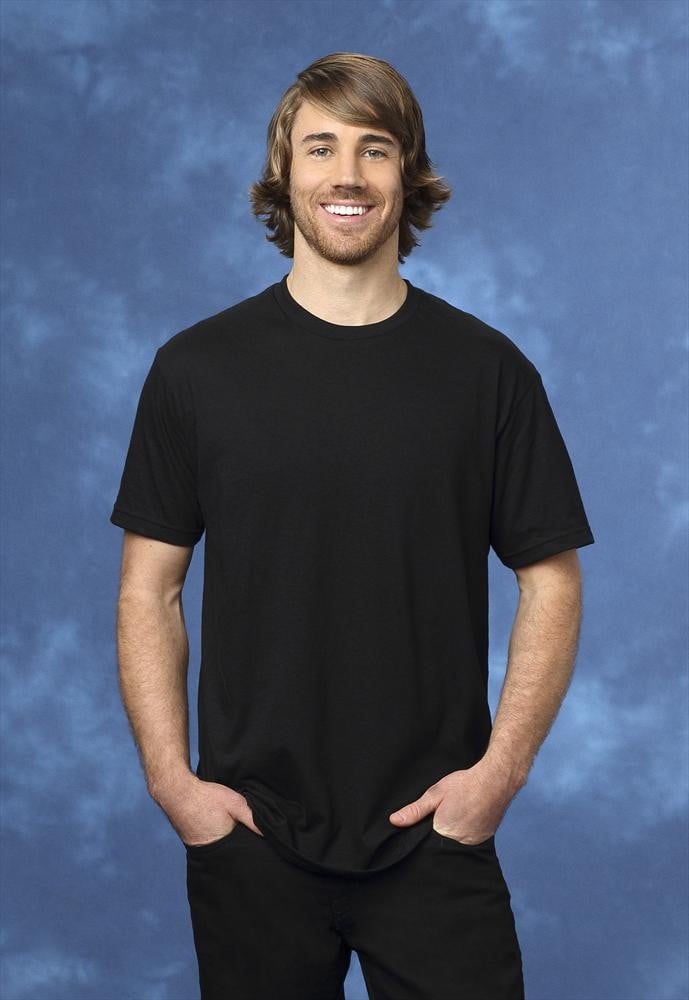 Age: 30
Occupation: Snowboard product developer
Hometown: Meadow Vista, CA
First impression: That hair's a little footloose and fancy free. Is "snowboard product developer" a real job? (Hey, I'm just asking what they'd ask on a hometown date.)
Craig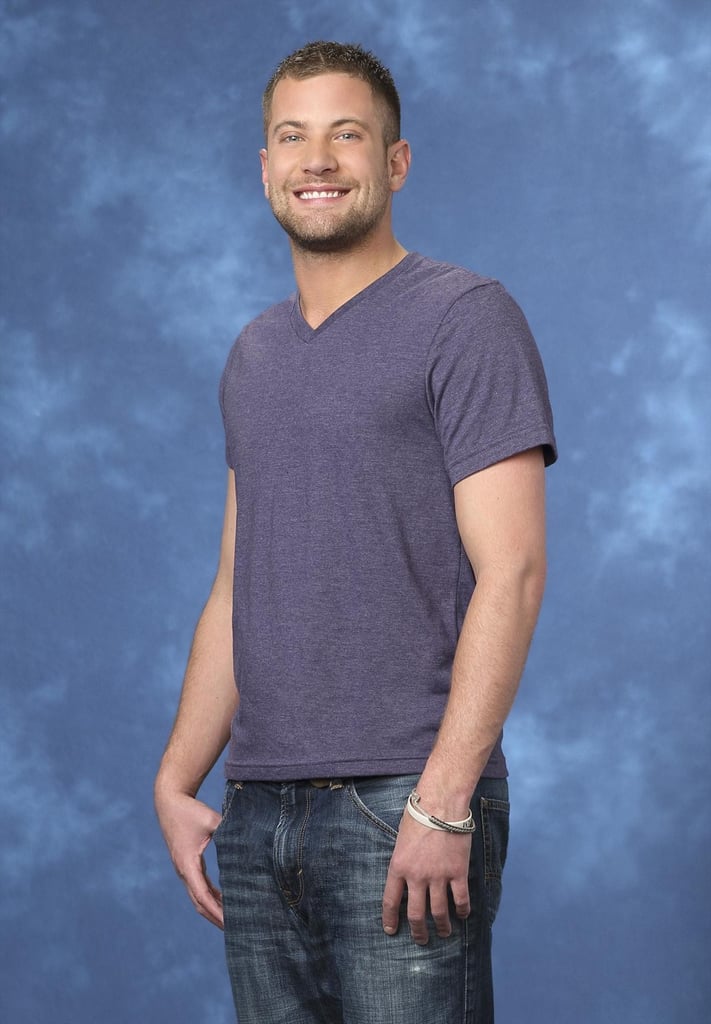 Age: 29
Occupation: Tax accountant
Hometown: Defiance, IA
First impression: He's nice-looking, but I am a bit wary of the multiple man-bracelets. I think he's trying to prove he's a spicy tax accountant.
Brett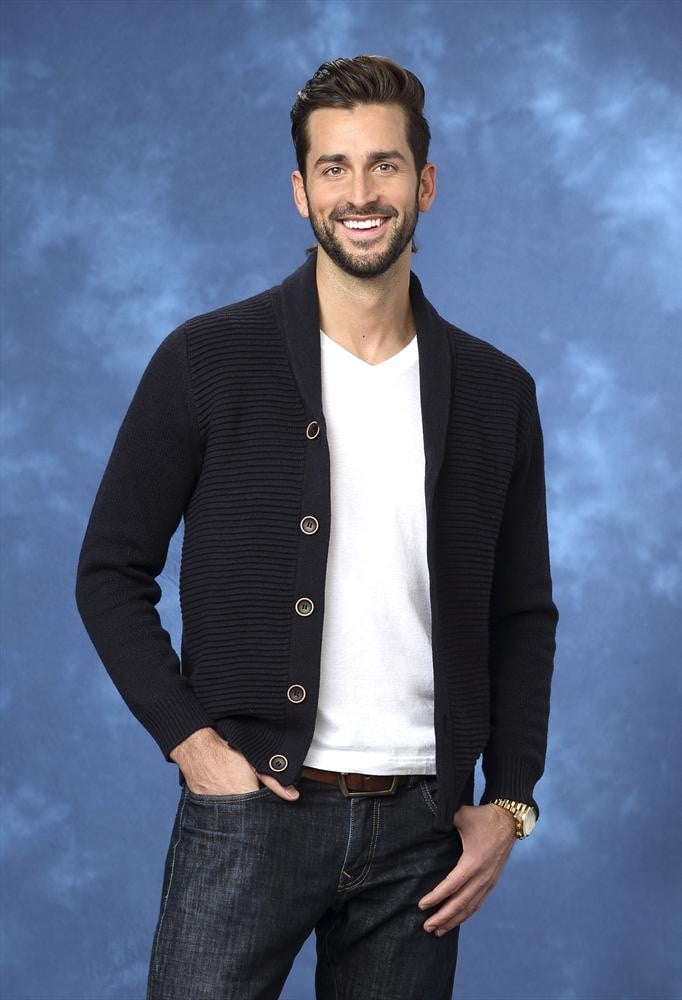 Age: 29
Occupation: Hairstylist
Hometown: Warminster, PA
First impression: I can't concentrate on anything, because it looks like Brett has a mullet that is trying to break out. You guys, he's a hairstylist! He did this to himself!
Ron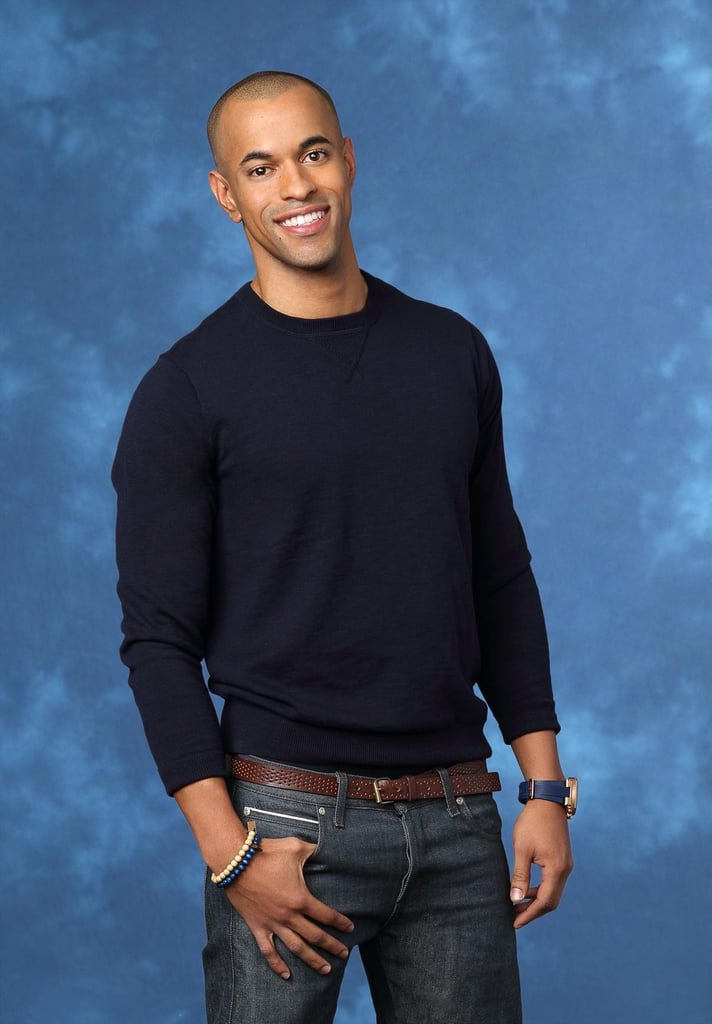 Age: 28
Occupation: Beverage sales manager
Hometown: Nahariya, Israel
First impression: Ooh. Nice smile, nice sweater; though he is also guilty of the man-bracelets.
Nick V.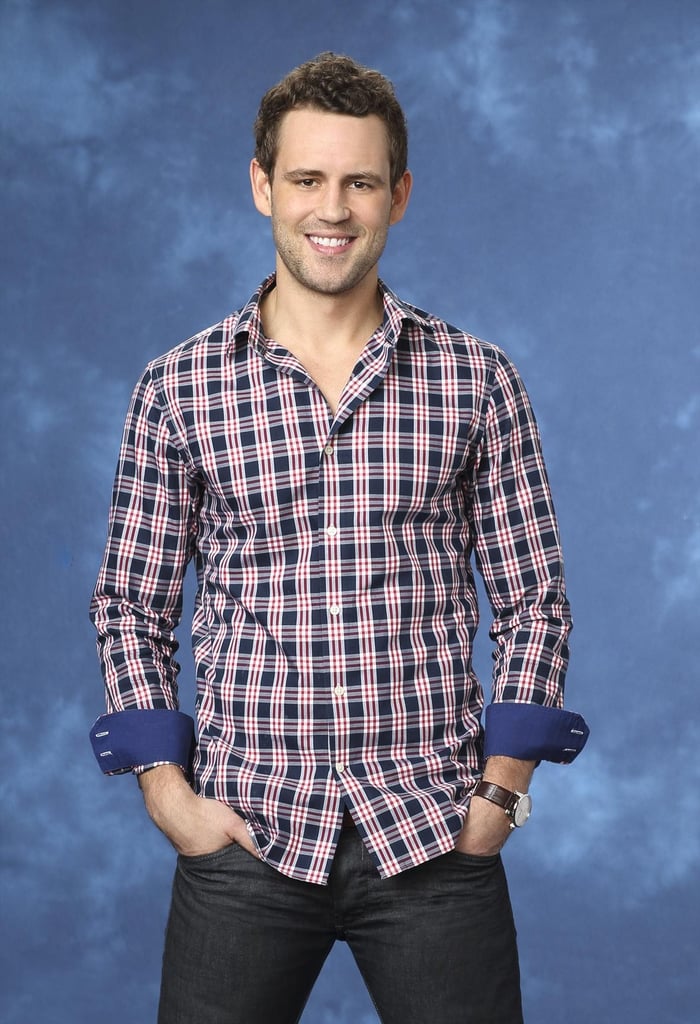 Age: 33
Occupation: Software sales exec
Hometown: Waukesha, WI
First impression: This guy's mixing up scruffy and preppy. I'm digging it.
Mike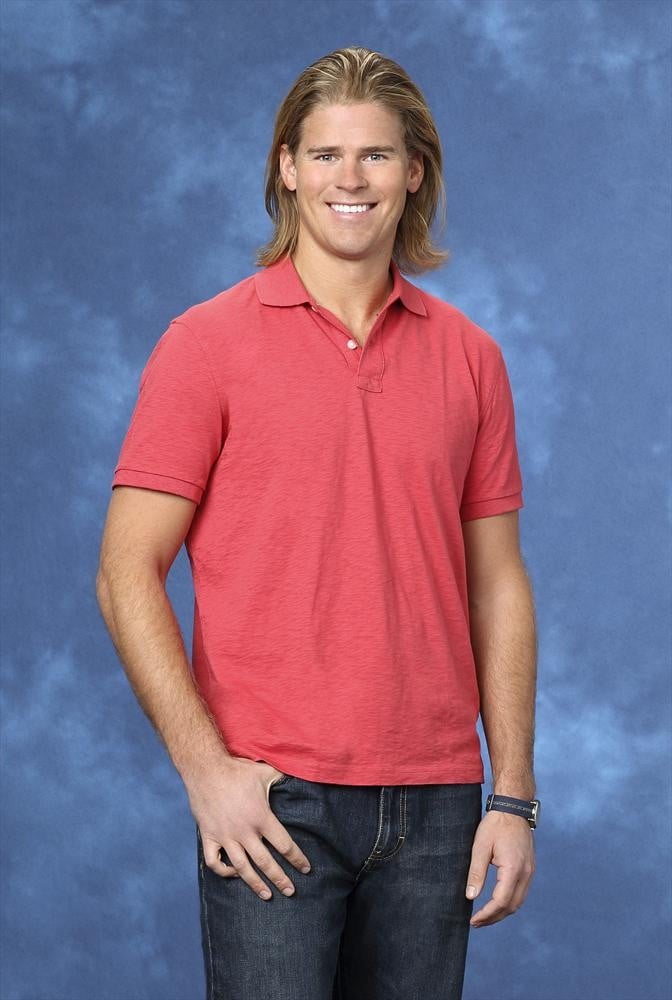 Age: 29
Occupation: Bartender
Hometown: Guilderland, NY
First impression: I'm guessing Mike is a little too into his Samson hair. Also, you date the bartender; you don't marry him.
Nick S.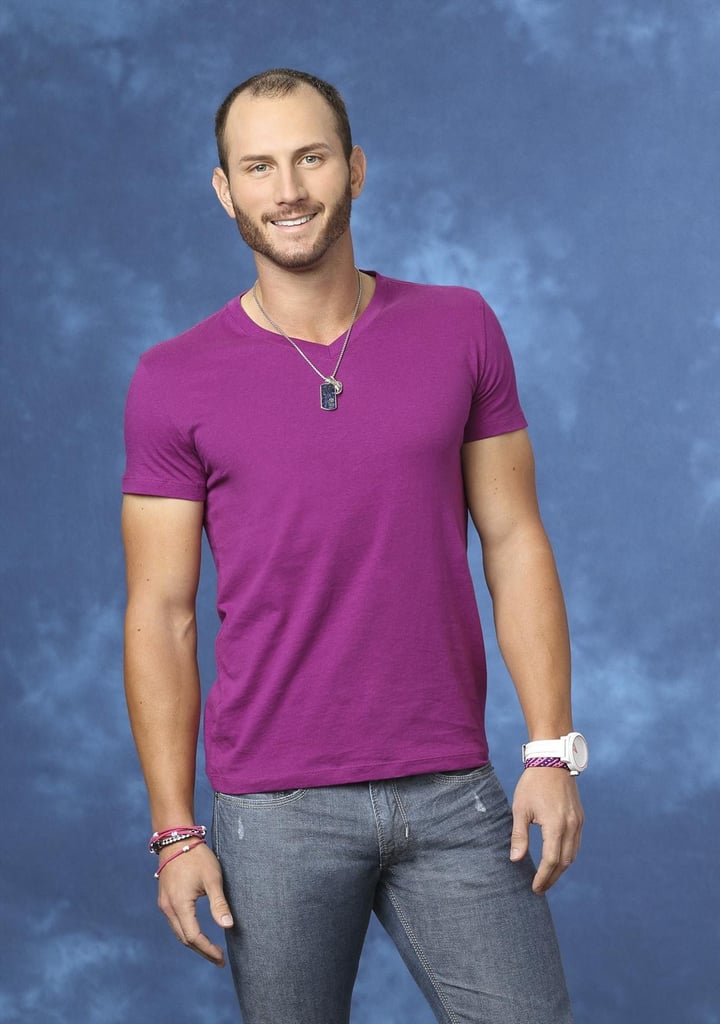 Age: 27
Occupation: Pro golfer
Hometown: Chicago
First impression: I love a man who embraces purple, but this shirt is working overtime in the attention-getting department. And again: what's with all the bracelets?
Bradley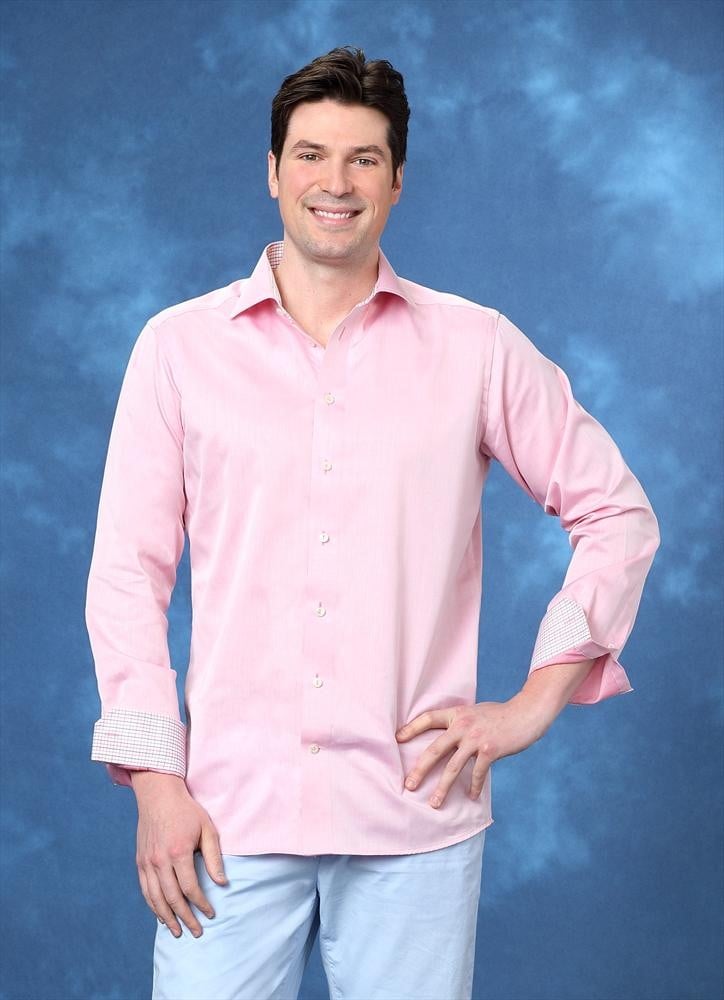 Age: 32
Occupation: Opera singer
Hometown: Grosse Pointe, MI
First impression: It's cool that he sings opera . . . Sorry, I can't get past the Cameron-on-Modern Family shirt.
Emil
Age: 33
Occupation: Helicopter pilot
Hometown: Portland
First impression: He already has the hot job. Now he just has to wow us with his personality.
Chris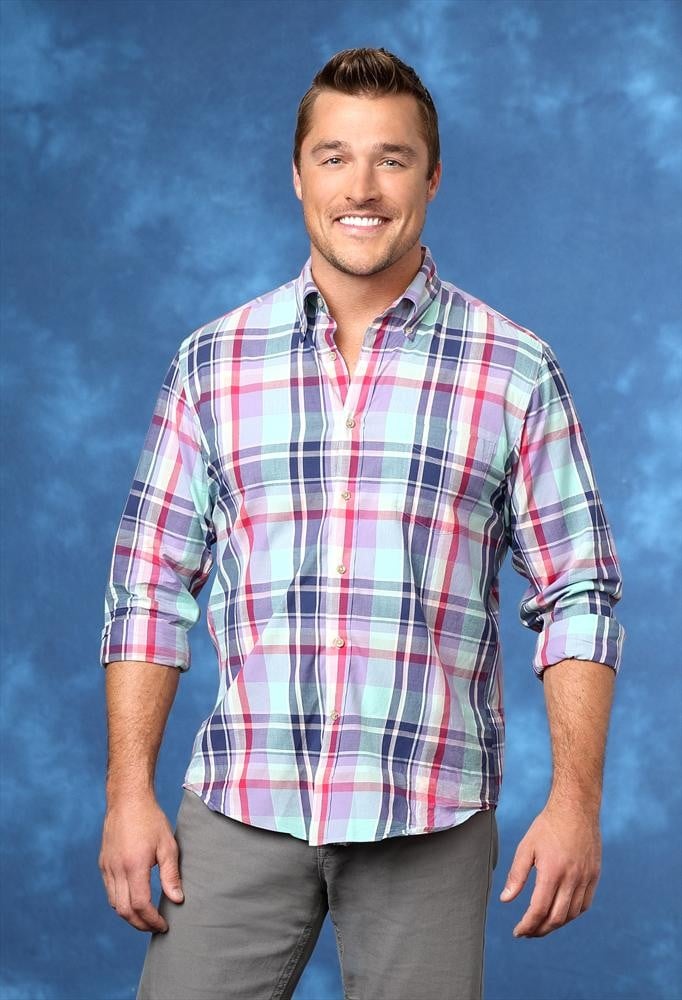 Age: 32
Occupation: Farmer
Hometown: Lamont, IA
First impression: He's a modern farmer! I'm already kind of sold.
Josh M.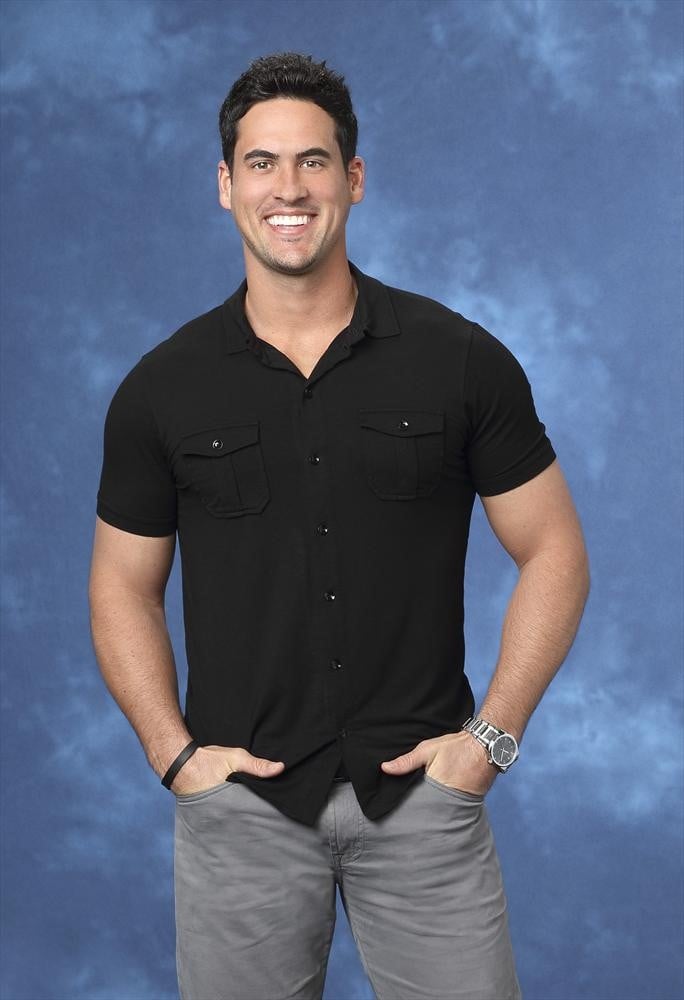 Age: 29
Occupation: Former pro baseball player
Hometown: Tampa, FL
First impression: He's cute, tall, and used to play baseball. I am not envying the tough decisions in Andi's future. Well, maybe I am.
JJ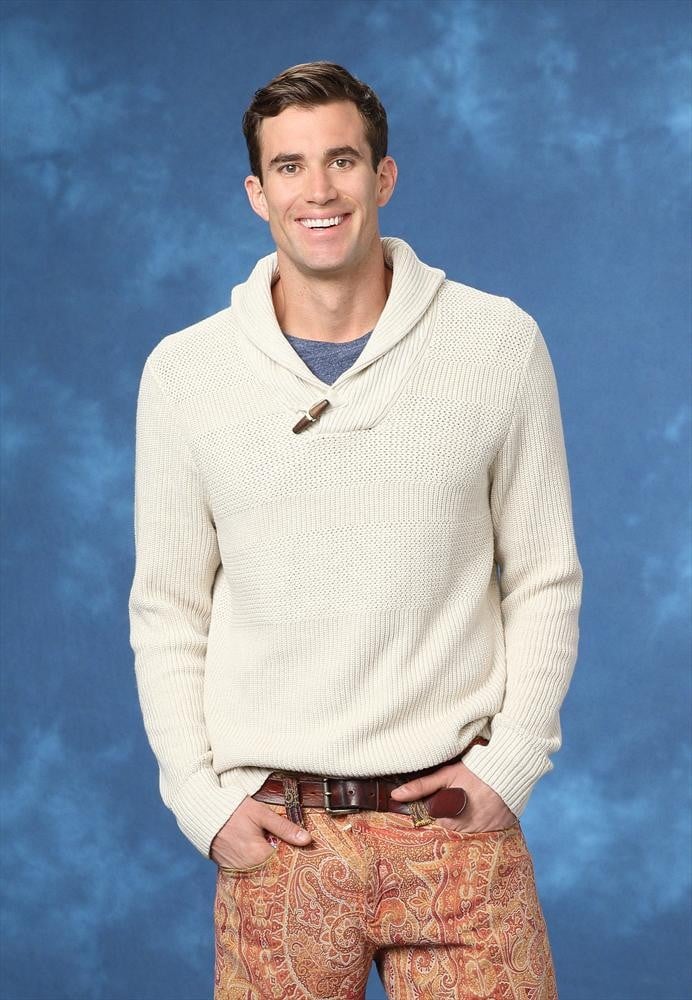 Age: 30
Occupation: "Pantsapreneur"
Hometown: San Francisco
First impression: Oh, JJ. Those pants. The implication that your job is to create those pants. The idea that you tell people you are a "pantsapreneur." I can't.
Dylan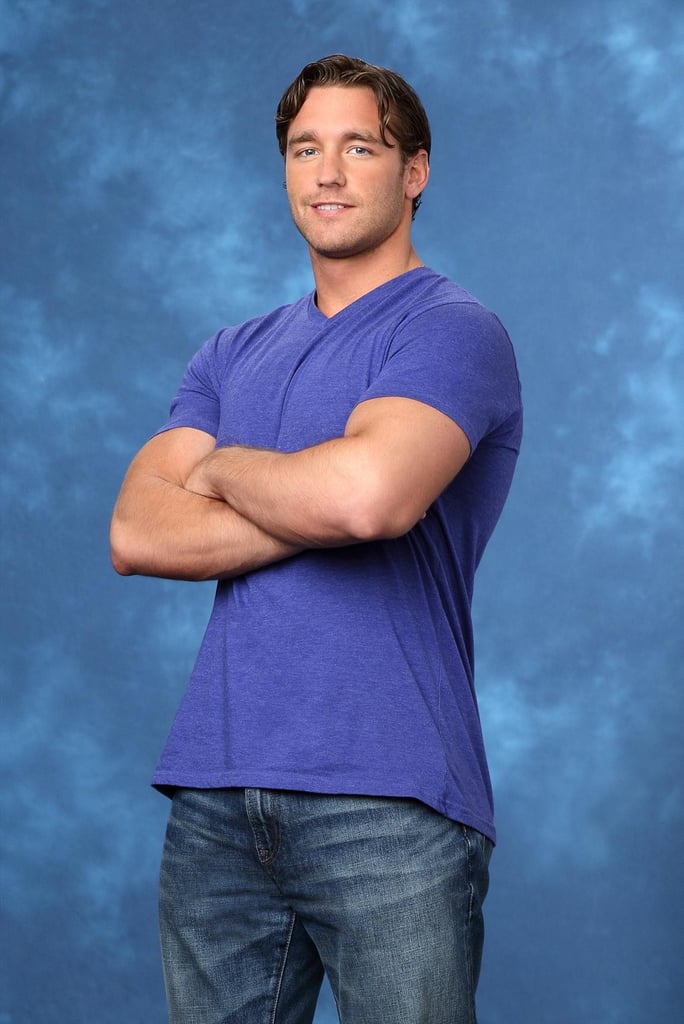 Age: 26
Occupation: Accountant
Hometown: Longmeadow, MA
First impression: He looks like he's used to ladies liking him. He's either a total bro or just a really solid dude.
Jason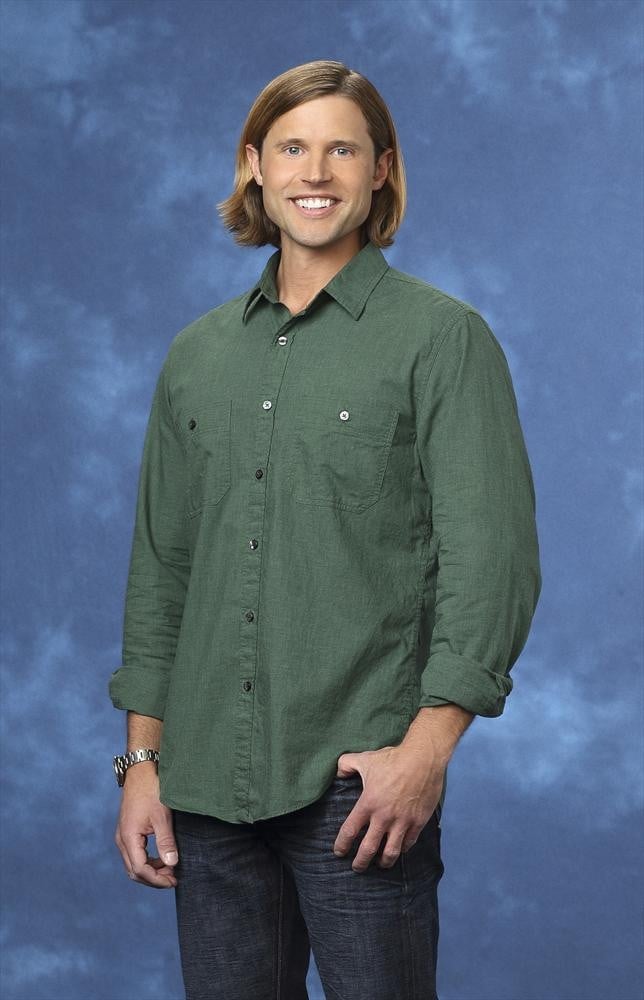 Age: 35
Occupation: Urgent-care physician
Hometown: Houghton, MI
First impression: I do think he could use a haircut, but I'm giving him a pass because he's a doctor. Paging McDreamy!
Josh B.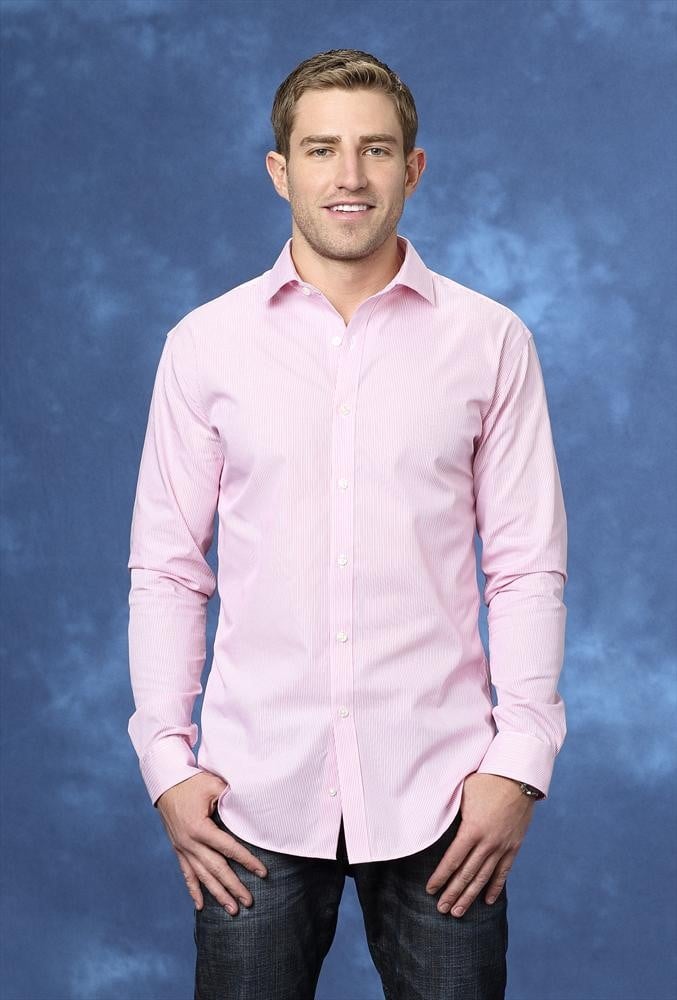 Age: 29
Occupation: Telecommunication marketer
Hometown: Evergreen, CO
First impression: There's not much that's screaming at me about Josh. I hope he makes a better first impression on Andi.
Rudie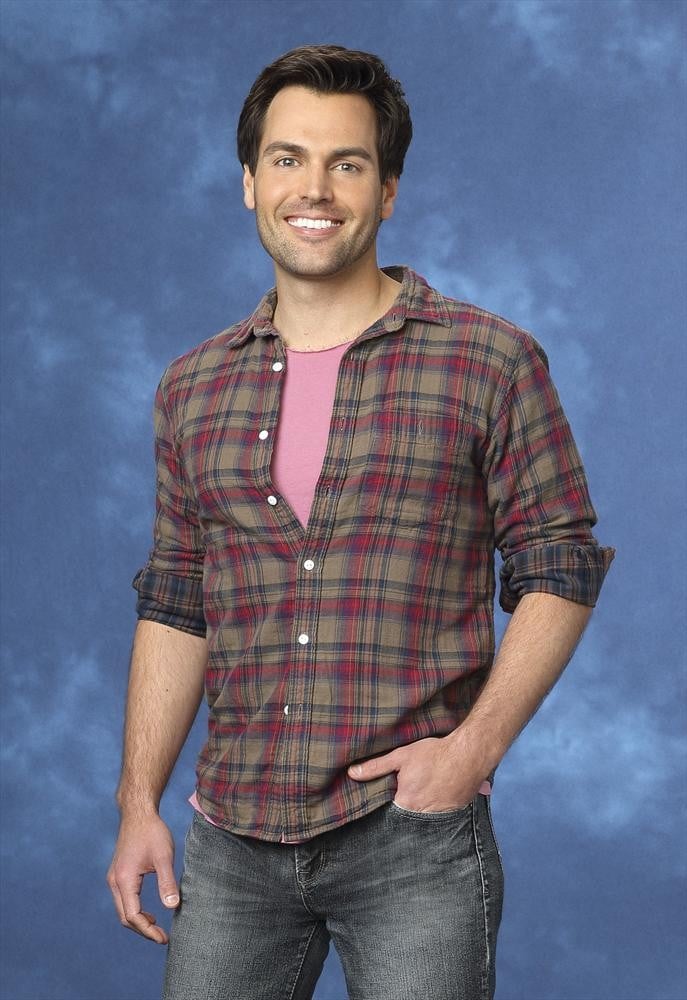 Age: 31
Occupation: Attorney
Hometown: Yorba Linda, CA
First impression: He has kind eyes. I believe this to be an excellent quality.
Andrew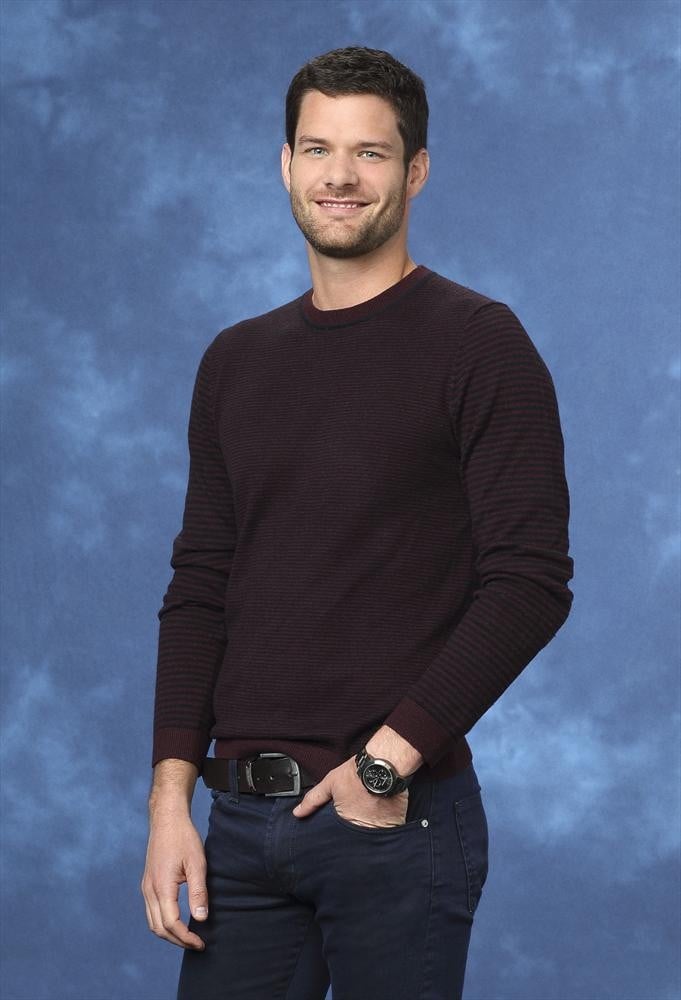 Age: 30
Occupation: Social media manager
Hometown: Portola Valley, CA
First impression: Something about this guy makes me feel like he's down to sweep a girl off her feet. Or he's just good at grooming his facial hair.
Cody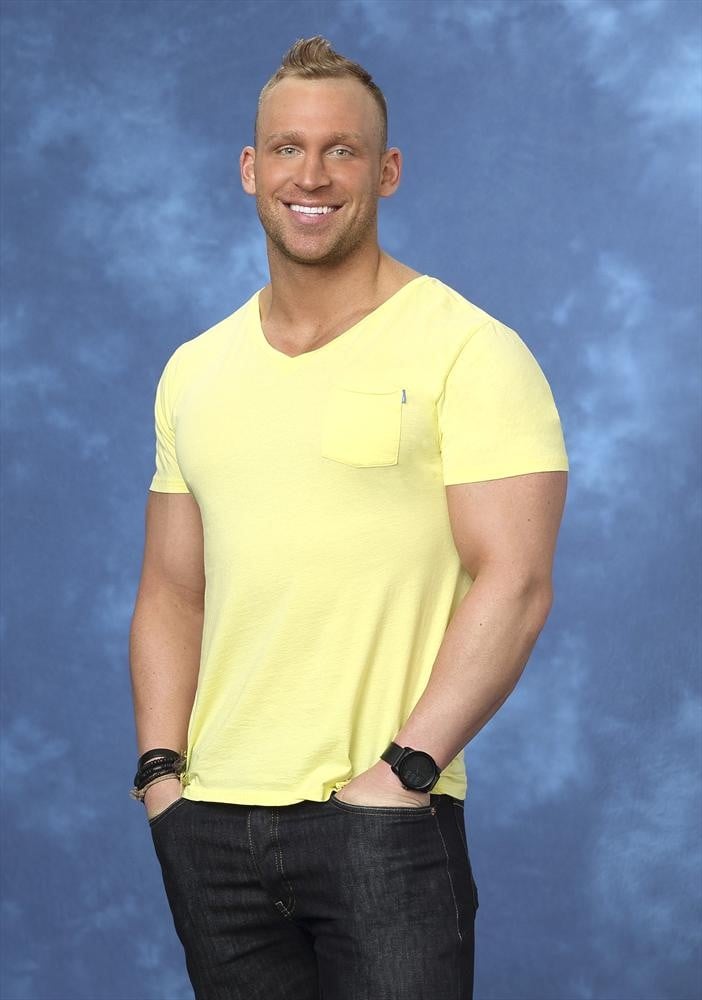 Age: 28
Occupation: Personal trainer
Hometown:

Oakley

, KS
First impression: Given that he wrote "You don't put bumper stickers on a Mercedes =)" in his online bio when asked if he had tattoos, we're already rooting for him to get cut in the first rose ceremony.
Marcus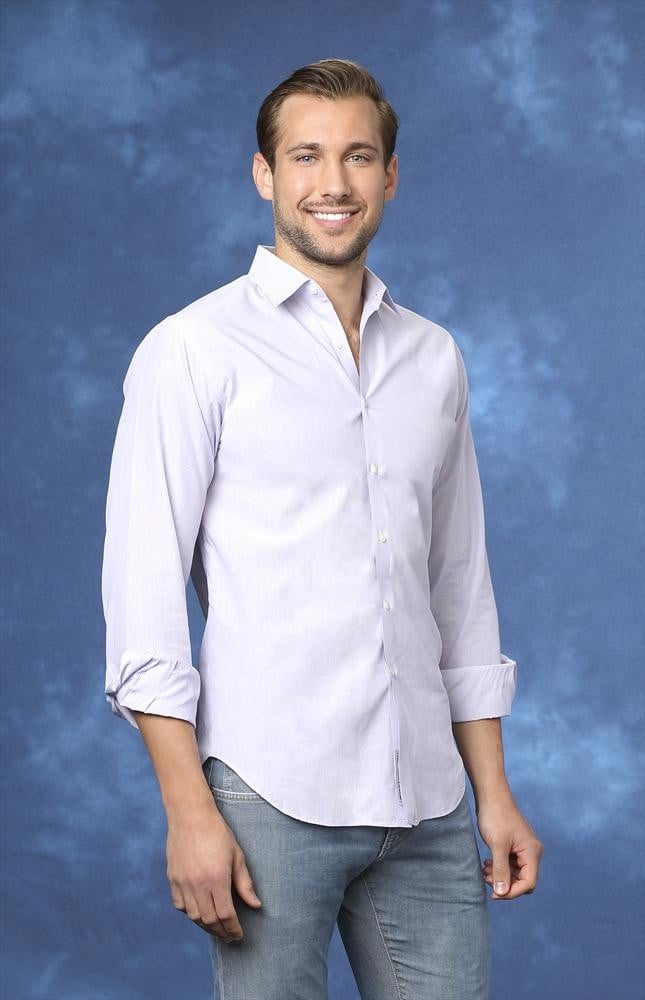 Age: 25
Occupation: Sports medicine manager
Hometown: Medicine Hat, Alberta, Canada
First impression: The token Canadian! I'm already a little inexplicably smitten.
Tasos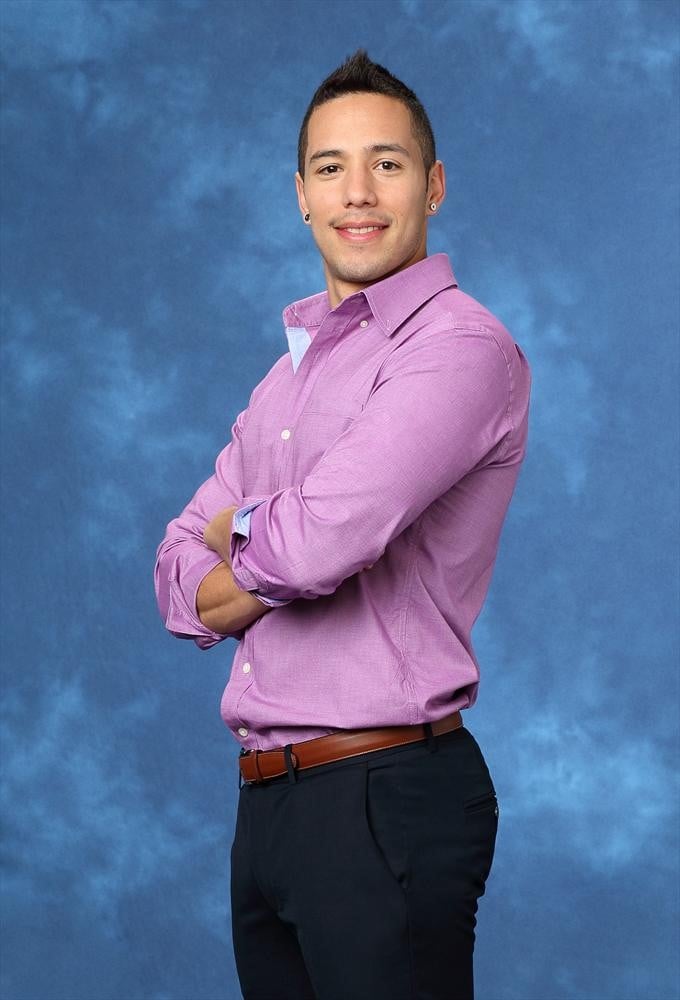 Age: 30
Occupation: Wedding [1] event coordinator
Hometown: Denver
First impression: Hold up — he's a wedding [2] planner?! Well, if Andi doesn't marry him, he will certainly prove useful.
Patrick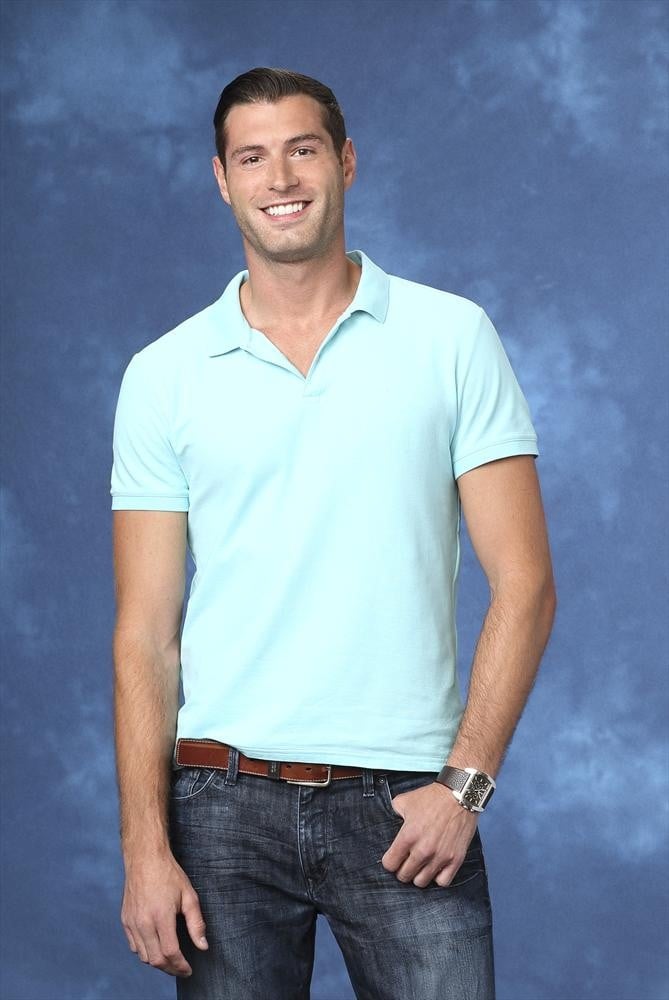 Age: 29
Occupation: Advertising executive
Hometown: Clinton, NJ
First impression: Hmm, he's a little too slick. He's getting the early side-eye.
Marquel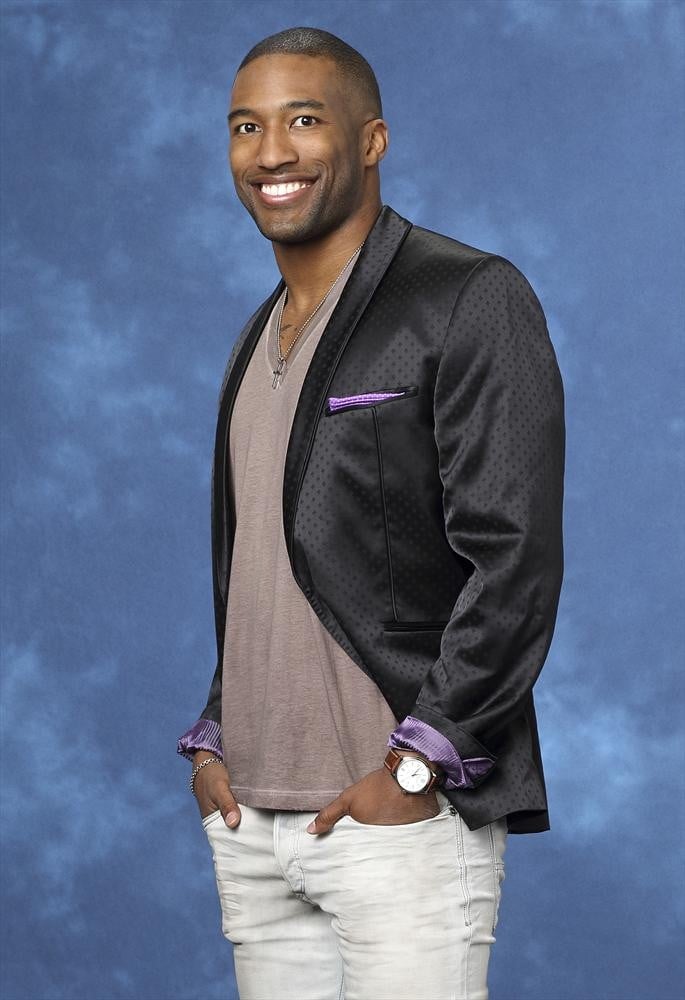 Age: 26
Occupation: Sponsorship salesman
Hometown:

Rialto

, CA
First impression: That jacket is a little fancy for this shoot, but I appreciate a man who thinks about presentation.
Carl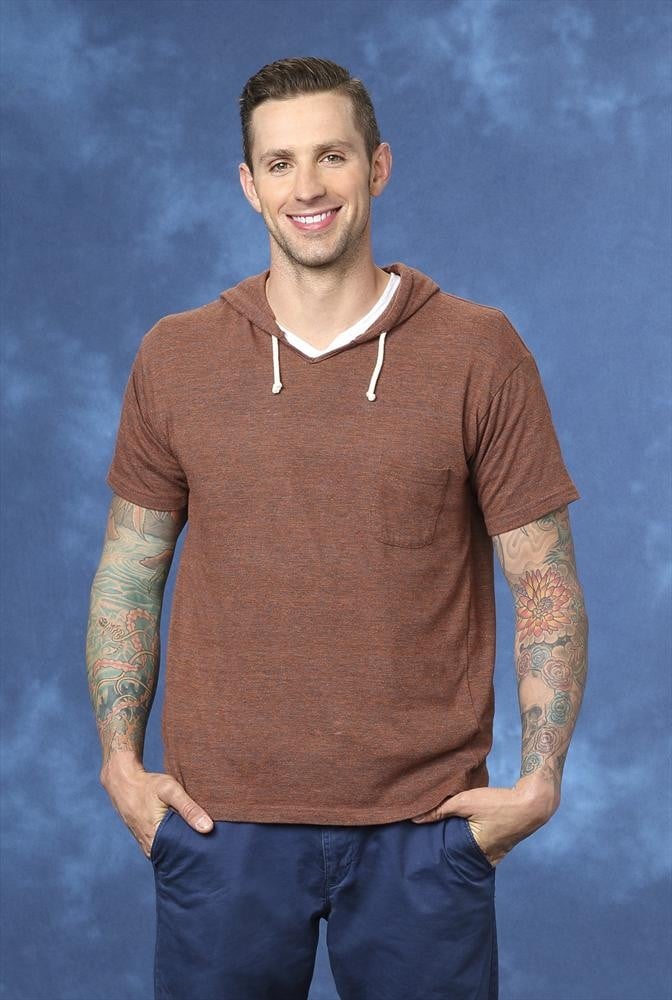 Age: 30
Occupation: Firefighter
Hometown: Hollywood
First impression: He has tattoos and is a fireman. We're all toast, ladies.
Brian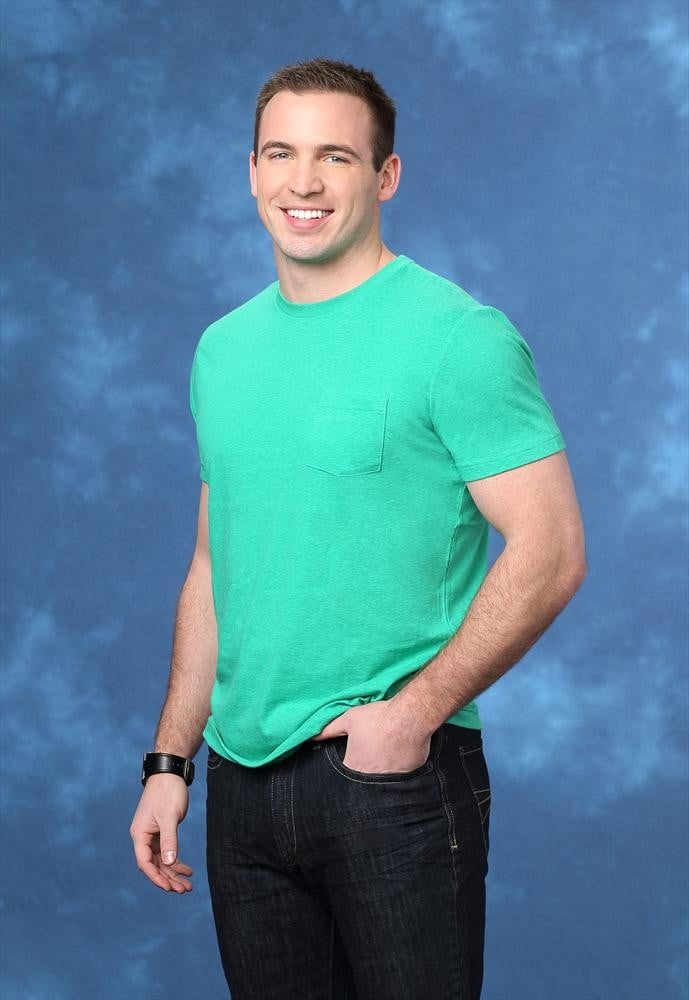 Age: 27
Occupation: Basketball coach
Hometown: Harrisburg, PA
First impression: Tell me he's a kids' basketball coach, and we're in.
Eric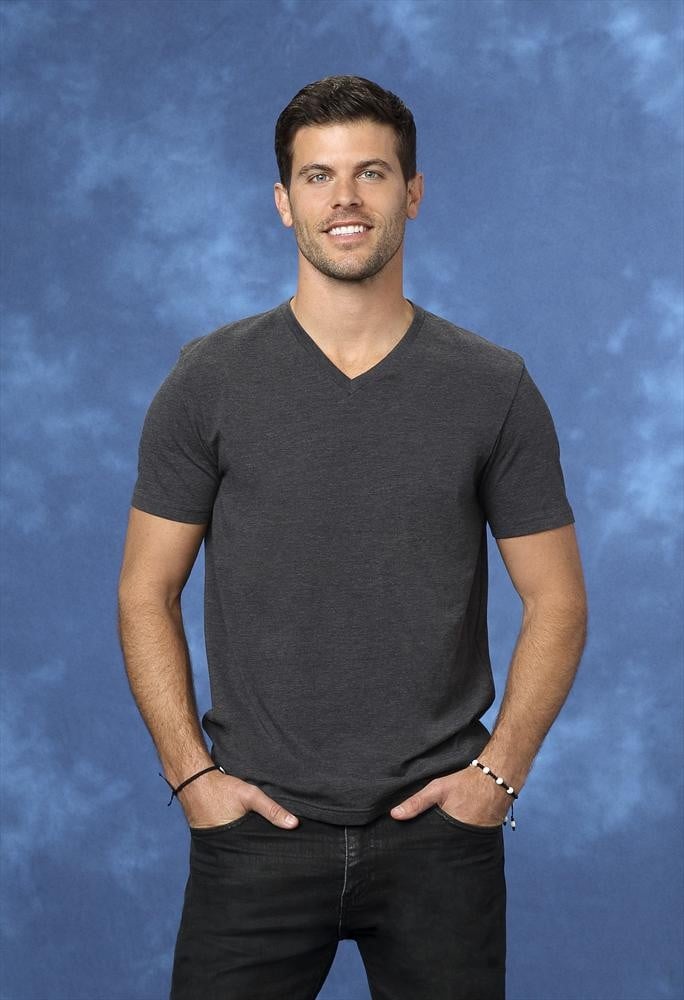 Age: 31
Occupation: Explorer
Hometown: Citrus Heights, CA
First impression: Well, this is going to be heartbreaking. Eric Hill died shortly after filming of the show concluded, but he does appear this season.