It's been over a decade since The Notebook [1] hit theaters back in 2004, but Noah and Allie's heartwarming, heartwrenching love story still leaves us reeling. With Summer love and soul mates and a complicated love triangle, the film adaptation of Nicholas Sparks's book triggered all kinds of feelings — and an even bigger crush on Gosling [2], of course (which almost didn't happen [3]!). Even now, 12 years later, the movie's most quotable moments can make us tear up, so take a look back at 45 times The Notebook touched your heart. Because, as Noah said, it still isn't over!
When Noah Steals Allie From Another Guy
Love at first sight?
When He Risks His Life to Get a Date With Her
They're both so stubborn and it's so good.
When Noah Does the Cutest Little Jig You've Ever Seen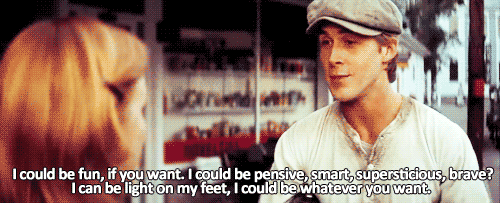 You're already perfect, Noah. NEVER CHANGE.
When He's So Straightforward It Hurts
We're drawn to you, too.
When Noah Gives Allie a Look That Says It All
Cue the weakened knees.
When He Smirks His Way Through Their Movie Date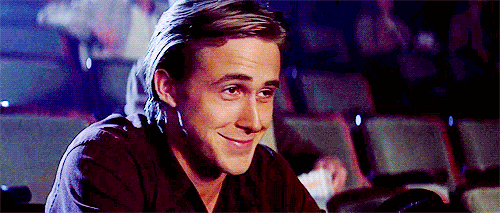 He loves her he loves her he loves her!
When Noah Gets Sweetly Embarrassed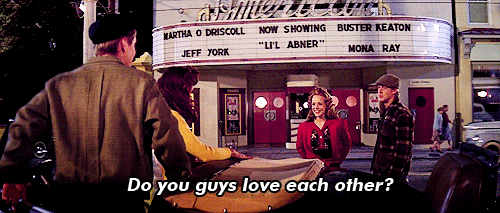 Best first date ever?
When Noah Asks Allie to Dance in the Street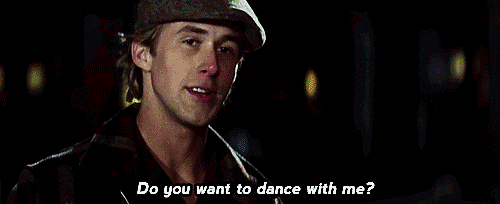 When They Can't Keep Their Eyes Off Each Other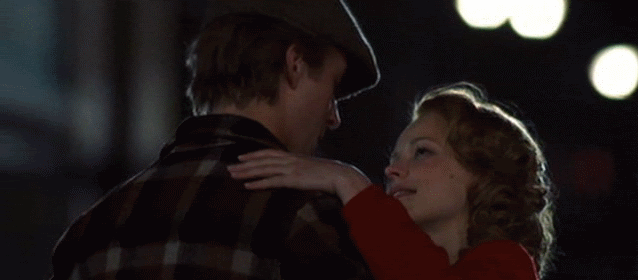 Can you blame her?
When Noah Drops Some Real Talk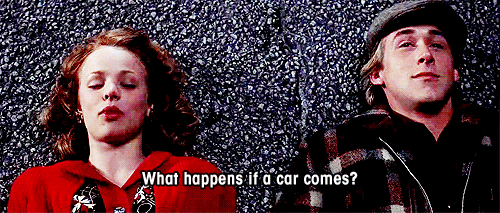 He's cute and funny.
When He Kisses Her Up Against the House
Yes. Just . . . yes.
When They Just Keep On Making Out
Whoa.
When Allie Licks Ice Cream Off Noah's Face and He's So Cute
It's just too much.
When They Fight and Kiss at the Same Time
They say there's a fine line between love and hate, right?
When Noah Laughs and Ohmygod That Smile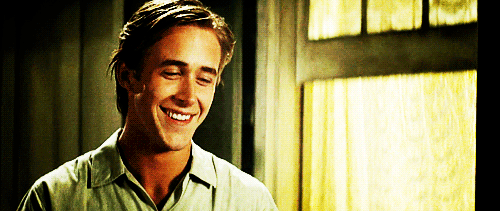 This guy . . .
When They Argue and Love and Hate Each Other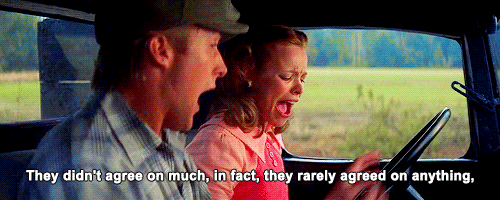 They're up, they're down, and it's awesome.
When Noah Insists She Get in the Water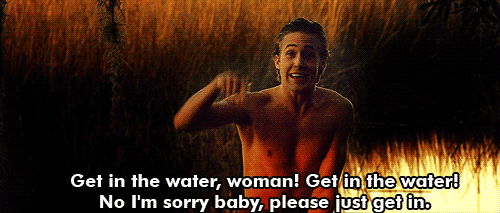 Shirtless [4] Noah for the WIN.
When Allie Runs and Jumps Into Noah's Arms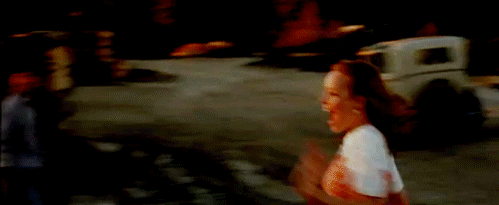 Note to self: try this.
When He Drops the "L" Bomb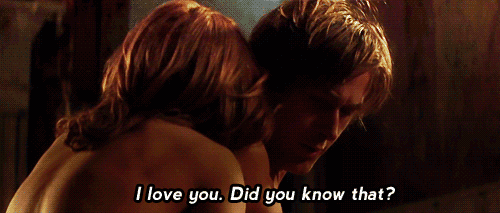 Heart = stopped.
When He Holds Her Face as He Kisses Her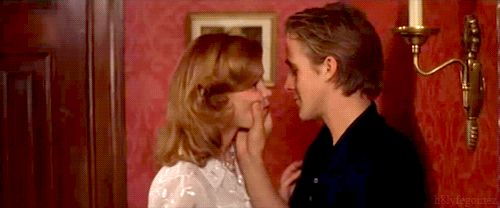 The sweetest.
When She's a Bird and He's a Bird
We're all birds.
When Noah Scrunches Up His Nose in the Cutest Way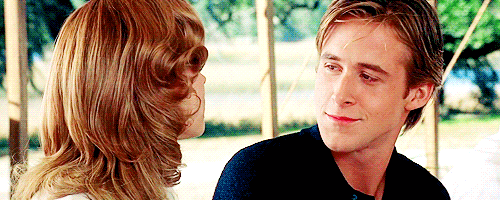 When They Cannot, Will Not Say Goodbye
These two . . .
When Allie Pleads With Noah
BE WITH HER, NOAH.
When He Plays the Soul-Mate Card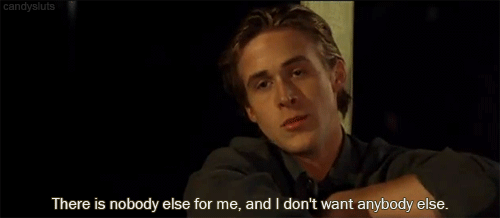 Ugh, she's the luckiest.
When Older Allie Listens to the Love Story and Doesn't Know It's Hers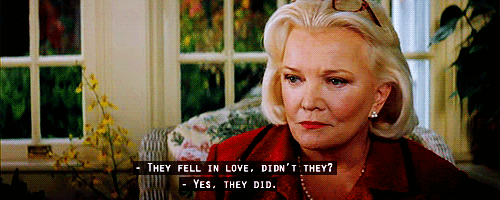 So. Many. Feelings.
When It's Years Later and Noah's Alone in the House He Built For Allie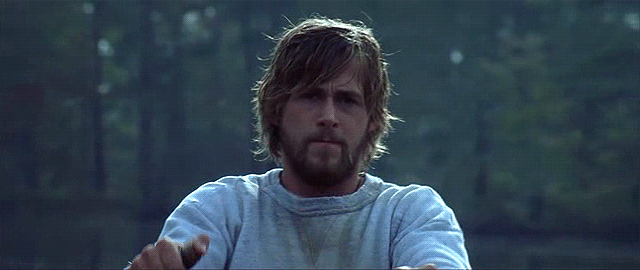 Could he be more romantic?
When Allie Comes Back and She's Engaged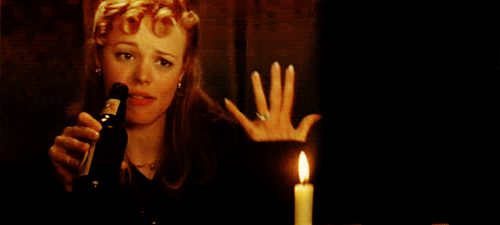 Whyyyyyyyy?
When Allie's Engagement Drives Her to Drink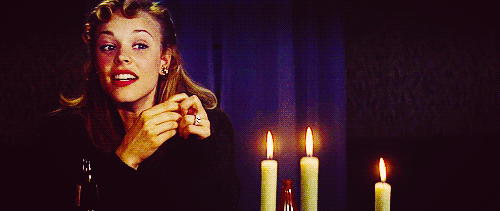 Understandable.
When Noah Rows Allie Through a Wonderland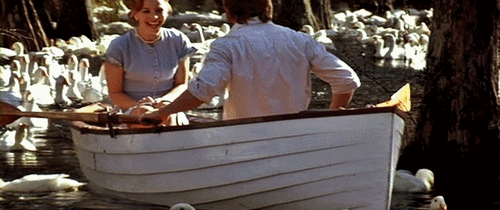 Slightly scared of all the birds but also really incredible?
When Allie Is All Glowy and in Love and You Are Too
(Swoon.)
When Allie Finally Cracks and Says She Waited For Him

Yes! Yes!
When Noah Says It Wasn't Over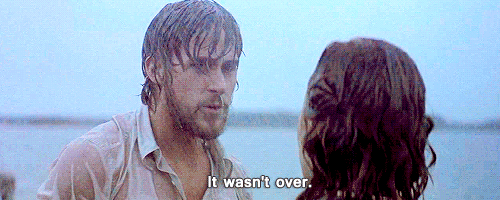 IT STILL ISN'T OVER.
When They're All Wet From the Rain and Making Out

Holy hot.
When Allie Wakes Up to Flowers on Her Pillow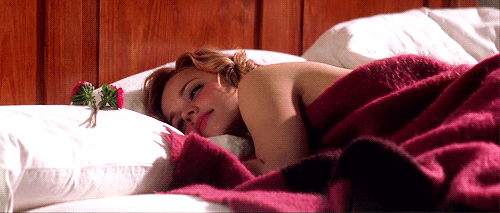 If we didn't love her, we'd hate her.
When Noah Gives Allie an Ultimatum
Don't leave, Allie! Don't leave!
When Noah Is Angry and Romantic at the Same Time
He's so hot when he's mad . . .
When He's Just Begging Her and Begging Her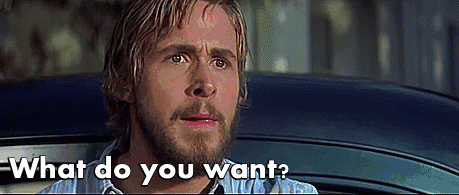 SERIOUSLY, Allie, what do you WANT?
When Allie Realizes She Has to Choose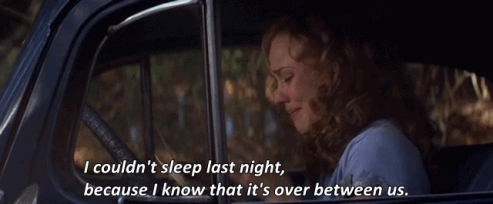 To be fair, Ryan Gosling [5] vs. James Marsden is a brutal decision, but c'mon.
When Allie Sobs Her Eyes Out and You Do Too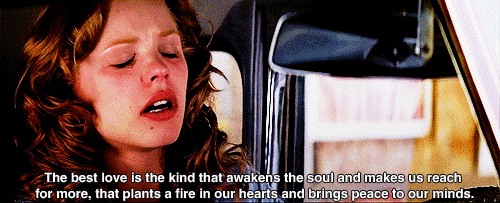 The suspense . . .
When Allie Chooses Noah and Runs Into His Arms

THERE IS A GOD.
When Older Noah Tells Their CHILDREN That Allie Is His Home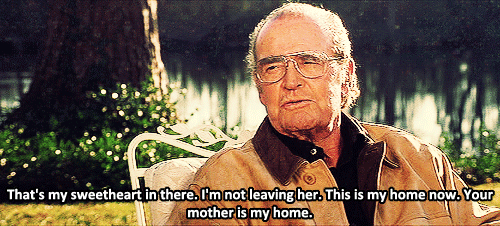 Wait a minute, whoa, pass the tissues.
When Allie Remembers Everything and YOU FEEL EVERYTHING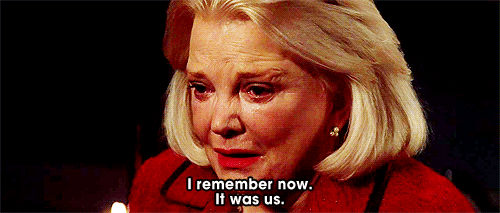 No seriously, WHERE are the tissues?!
When Noah Says Their Love Can Take Them Away Together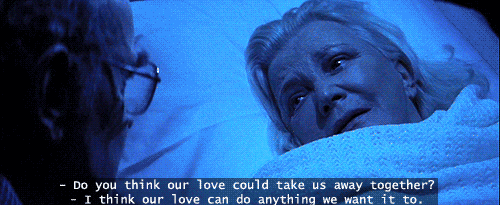 OMG WHAT IS HAPPENING?
When They Fall Asleep and Pass Away Holding Hands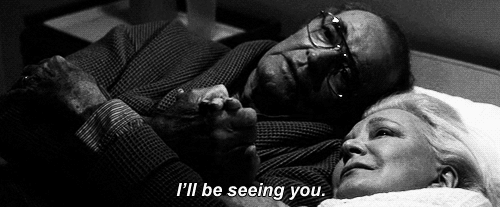 It's official: there's no love like Noah and Allie's love, because it is MAGICAL.
Related:
How Many of These Notebook Moments Set You Up For Disappointment? [6]
10 Snaps That Will Make You Want Rachel and Ryan Back [7]
Ryan Gosling's Sexiest Moments From The Notebook [8]
Pin it!