We're already bidding adieu to this year's Oscars, but before we move on from the big night, let's talk about the moments that made the Oscars worth watching. Plenty of the winners [1] gave us inspirational speeches, host Ellen DeGeneres made us giggle [2], and even a couple of awkward moments made the show a bit more interesting. Here are the top 10 moments that made this year's Oscars as entertaining as the films it honored.
Source: ABC [3]
Jared Leto's Speech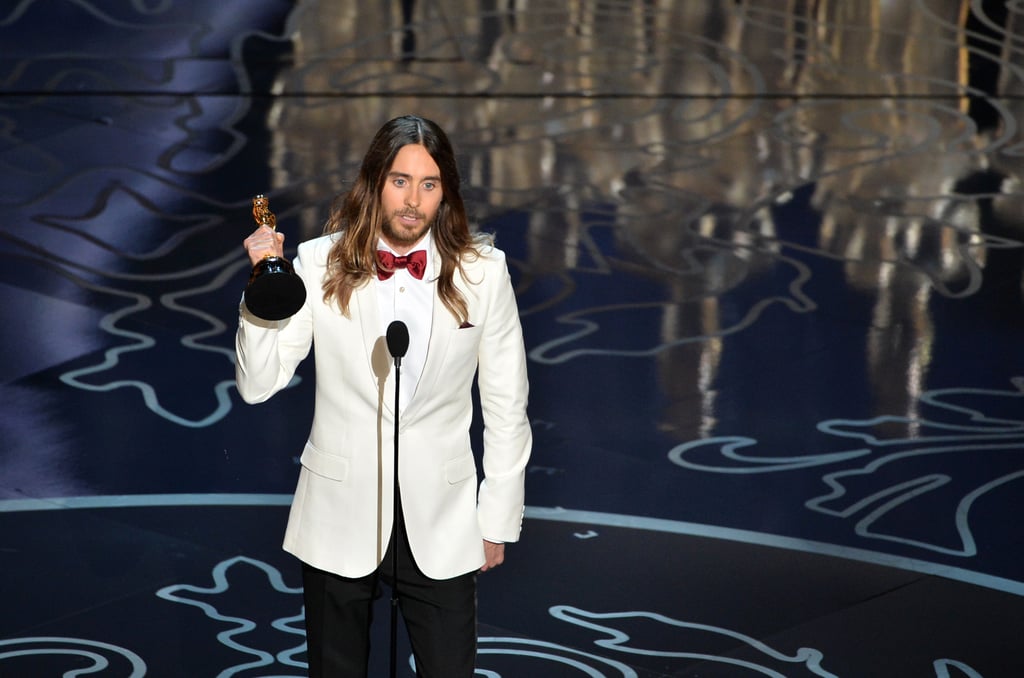 When Jared Leto [4] won best supporting actor for Dallas Buyers Club, we expected him to give a good speech, and boy did he deliver. The best part of his speech was when he told a sweet story about his mother (also his date for the night), and her humble beginnings in raising him and his brother. Watch it again [5], and swoon.
Ellen Scares Leo and Sandra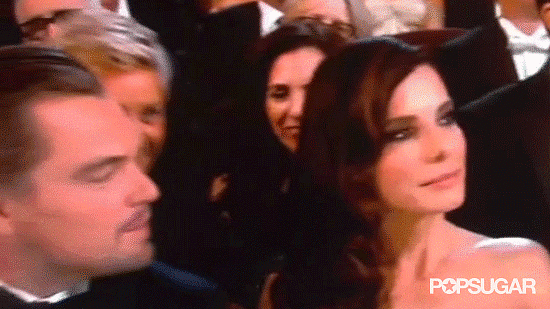 Ellen may not have had a ton of skits, but she was goofy and fun. Case in point: when she popped her head between Leonardo DiCaprio [6] and Sandra Bullock [7], scaring them and making them laugh (and us, too).
Lupita Nyong'o Wins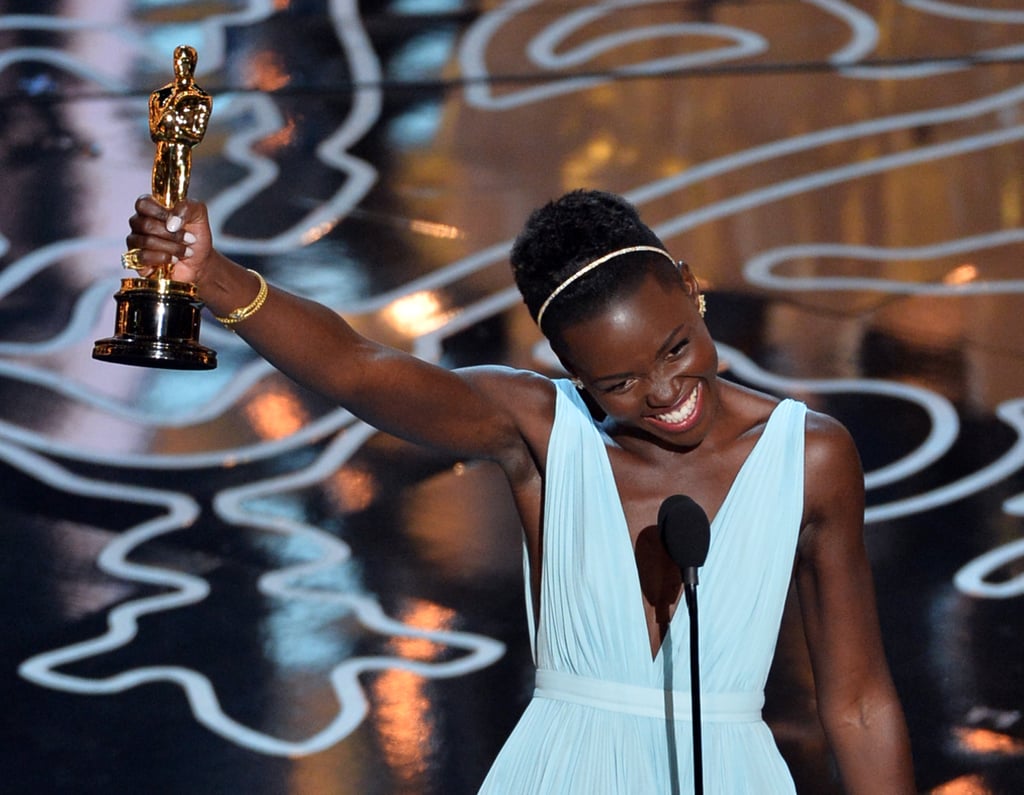 The 12 Years a Slave star had some stiff competition for best supporting actress (most notably, Jennifer Lawrence [8]), but the award ultimately went to the talented newcomer Nyong'o. With an eloquent speech [9] that paid tribute to her character and Solomon Northup, Nyong'o made her moment in the spotlight count, and we couldn't be more excited for her.
The Ultimate Selfie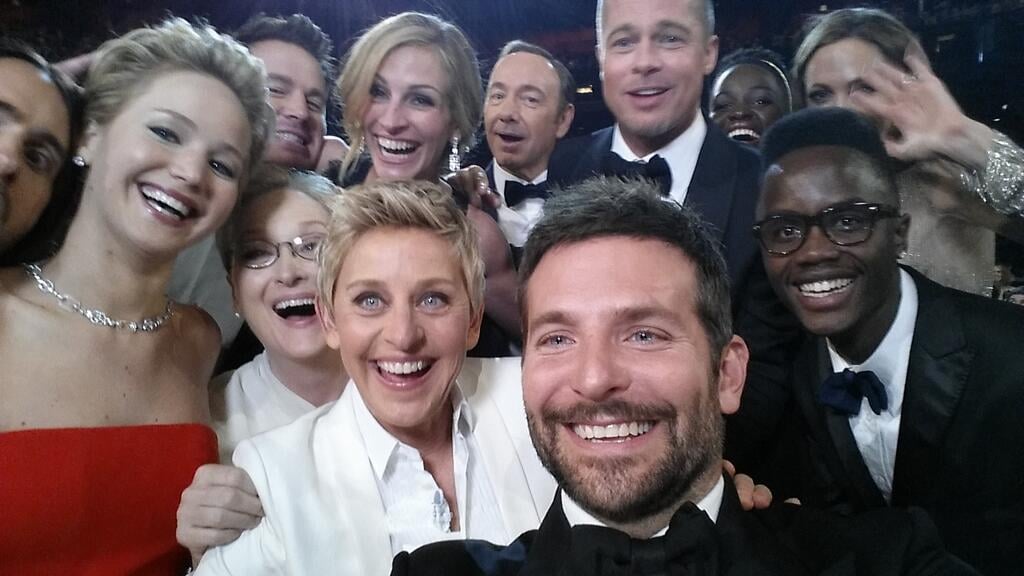 Not only was Ellen DeGeneres [10]'s decision to take a selfie with a ton of huge stars a hilarious moment during the Oscar show, the tweet [11] has already been retweeted 2 million times and counting. With Brad Pitt [12], Jennifer Lawrence [13], Bradley Cooper [14], Meryl Streep [15], and more, it's pretty much the best selfie ever.
Source: Twitter user theellenshow [16]
Pharrell Breaks It Down With Lupita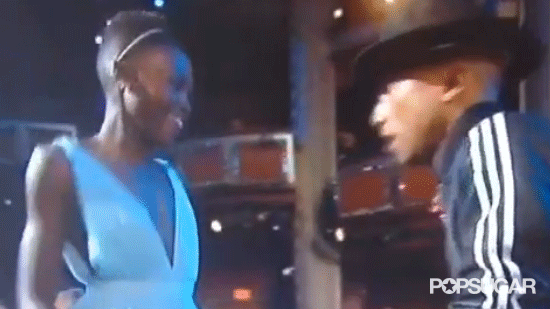 Best original song nominee Pharrell performed "Happy," and it sure made us happy when he took his dance down into the audience and got Lupita Nyong'o, Meryl Streep [17], and Amy Adams [18] to boogie with him. How cute was Lupita?
Bill Murray's Shoutout to Harold Ramis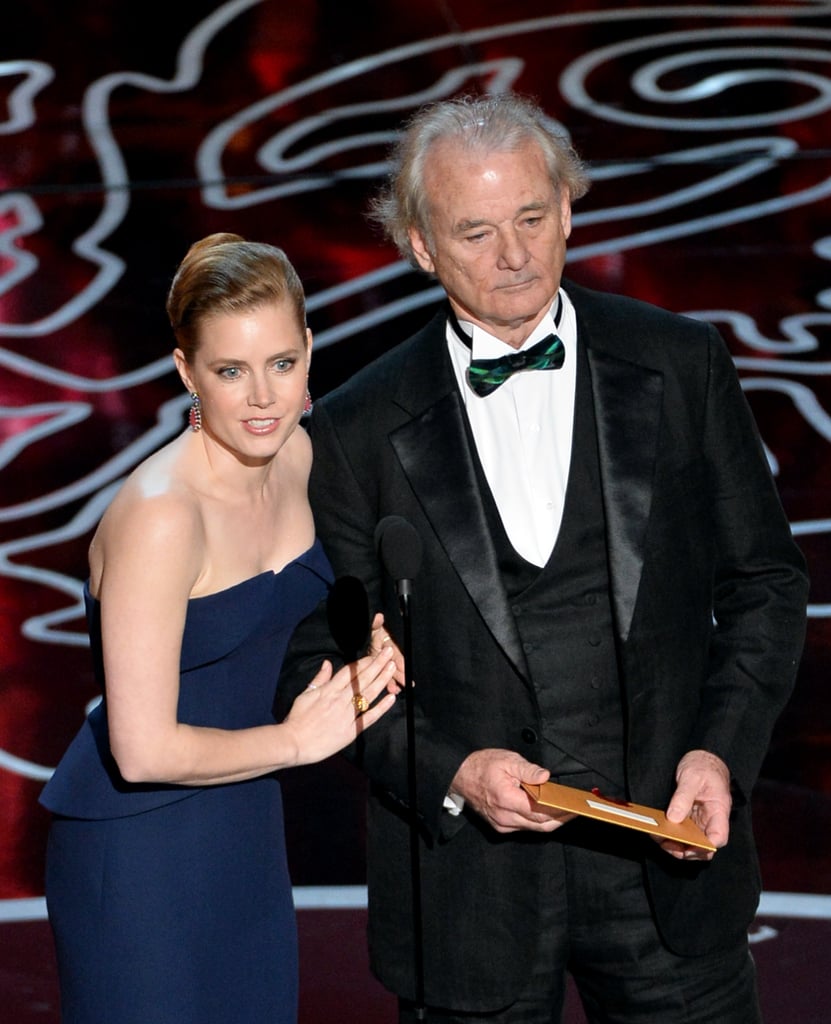 Presenter Bill Murray [19] took his time onstage to rember the recently deceased Harold Ramis, with whom Murray worked on several films, inlcuding Ghostbusters, Caddyshack, and Groundhog Day, just to name a few. Ramis's moment in the In Memoriam tribute was lovely, too, but this personal mention felt genuine and heartfelt.
John Travolta's Idina Menzel Flub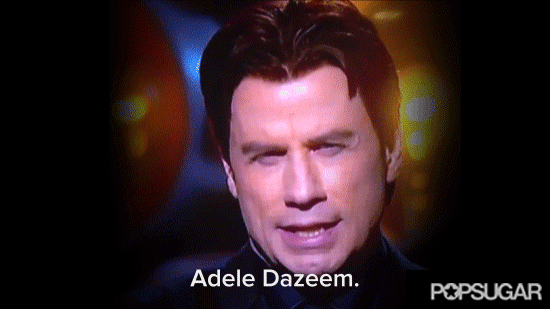 One of this year's most interesting moments was also one of the most awkward. Presenter John Travolta [20] botched Frozen performer Idina Menzel's name, making it sound like "Adele Dazeem." We don't know who that is, but she sure sounds interesting.
Ellen Takes Lupita's Lip Balm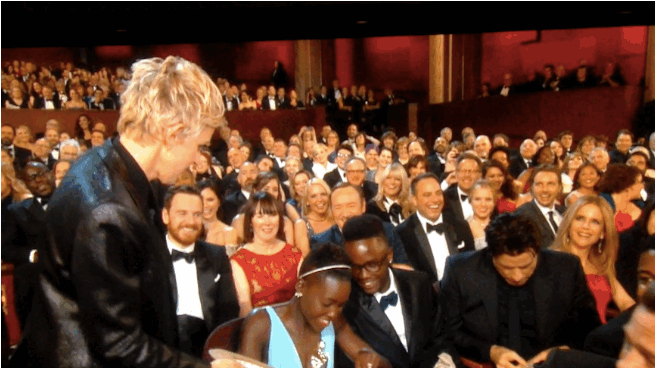 One of Ellen's bits involved her taking donations for a pizza into Pharrell's now-famous hat, but when she walked by Lupita Nyong'o, Lupita dropped in a lip balm. Smartly, Ellen pocketed it, knowing it's be worth something.
Matthew McConaughey's Speech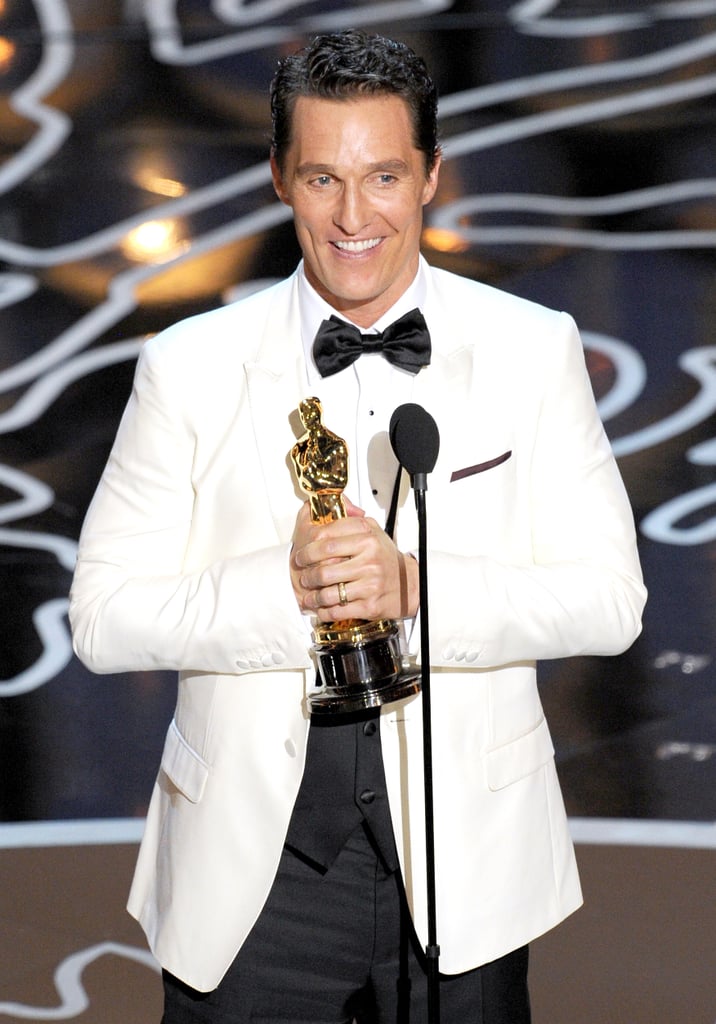 We were hoping Matthew McConaughey [21] would fit in an "alright, alright, alright," when he won his Oscar, and he did — but also made several touching mentions to his deceased father and his wife and kids. While McConaughey's speech had a lot of elements, it all felt like it was from the heart. Watch it again [22] if you missed it.
Steve McQueen Jumps For Joy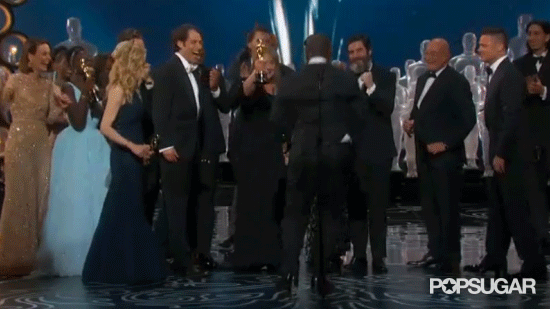 12 Years a Slave took home the grandest prize of them all, best picture, and when director Steve McQueen took the stage with cast and producers, he literally jumped for joy at the end of his speech. Yes, this is the perfect way to punctuate any win.