St. Patrick's Day [1] is here, and we've been thinking about how much fun it could be to celebrate with some of our favorite TV characters since we envy their cozy neighborhood bars. These places seem great based on their convivial crowds or understanding bartenders, and if they weren't all fictional, we'd be planning a pub crawl to them all right now. Check out our picks and see if your favorite small-screen watering hole made the list.
— Additional reporting by Shannon Vestal and Kelsie Gibson
MacLaren's on How I Met Your Mother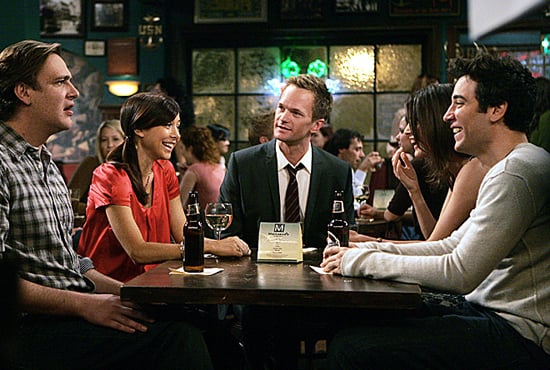 MacLaren's has a highly valued trait in a bar: proximity. Ted and Robin's apartment is located right upstairs, putting it within stumbling distance for the gang.

Paddy's Pub on It's Always Sunny in Philadelphia
Though Paddy's Pub is famously unpopular, we'd love to hang out with its proprietors Dennis, Charlie, and Mac and bartender Dee. They might insult you or use you as a pawn in some sick game with each other, but hey, they'll keep your glass full.
Moe's on The Simpsons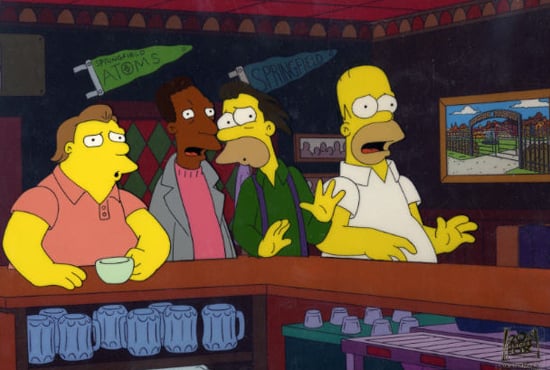 The gathering spot for the Springfield power plant workers, Moe's is the place to grab a glass of Duff's and blow off some steam before you have to go home to the family. Barkeep Moe may be occasionally crabby, but he's seen it all and will always tell you how it is.


Merlotte's on True Blood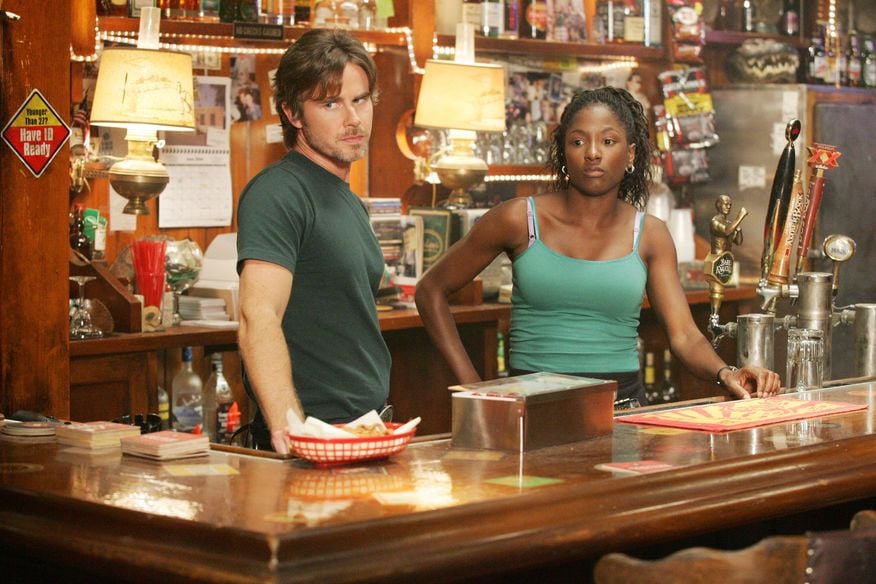 One of the only places to go in Bon Temps, True Blood [2]'s local watering hole didn't always take kindly to vampire drinkers until Bill came to town. But after a couple of seasons, the down-to-earth spot eventually opened its mind by serving bloodsucker tipple Tru Blood, and owner Sam even hired vampire Jessica to waitress. Progress and pints in one convenient location.


Emerald City Bar on Grey's Anatomy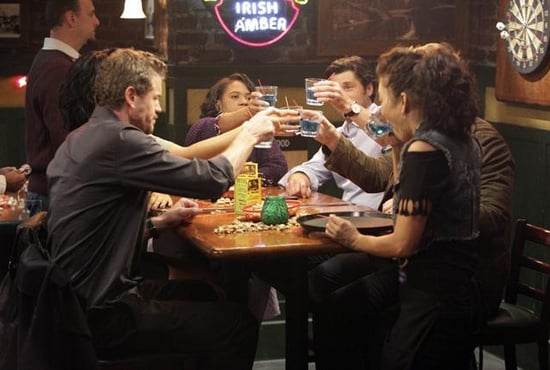 Emerald City Bar, more casually known as Joe's, is the respite for Seattle Grace's doctors. And by respite we mean place to drink, place to hook up, and place to get the best advice from trusty bartender Joe.


The Peach Pit After Dark on Beverly Hills, 90210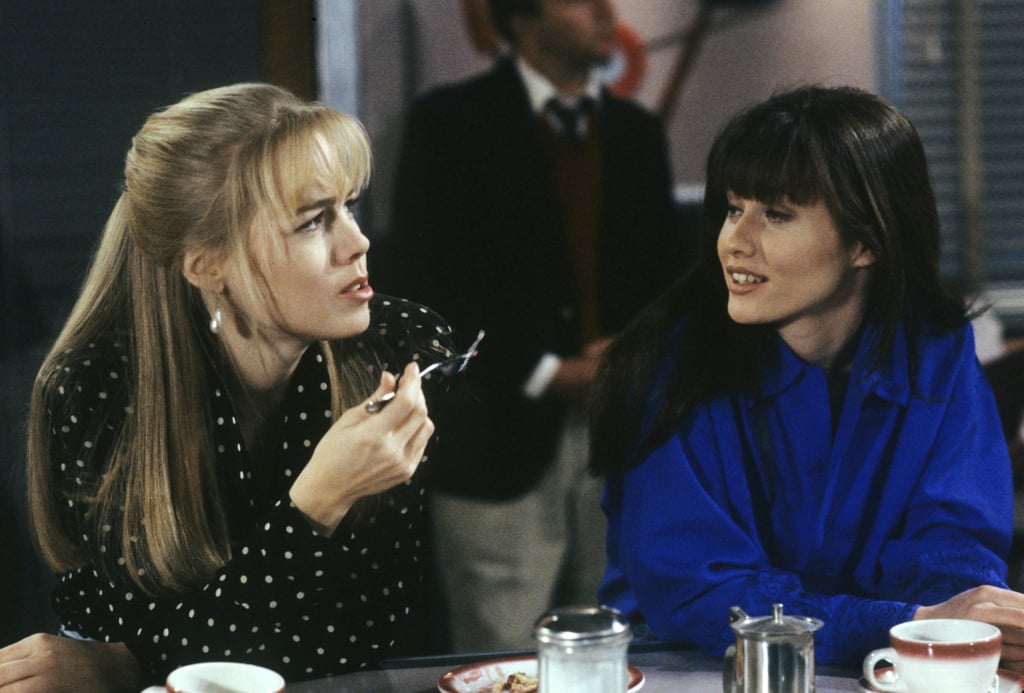 In the original Beverly Hills, 90210, the Peach Pit was the place to hit up for a burger. But as that gang grew up, so did the Pit, evolving into an after-hours night club that featured the hottest acts (of the '90s, anyway). With the sexy LA crowd as its regulars, it's just the place to get dressed up and grab a cocktail.
The Mystic Grill on The Vampire Diaries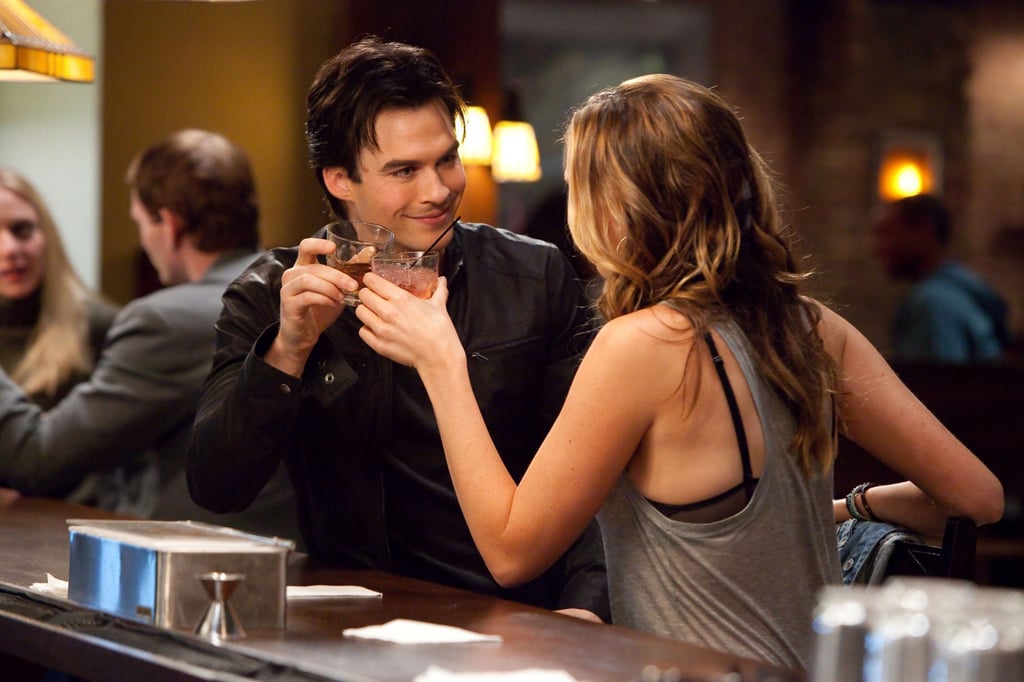 The Mystic Grill is a meeting spot because it's also a restaurant, so underage patrons are welcome. Who else is welcome? Vampires, werewolves, and the occasional witch and warlock. Word to the wise: there may or may not be wolfsbane in your drink, giving new meaning to "pick your poison."


The Drunken Clam on Family Guy
Even couch potato Peter Griffin needs some time away from the TV, and The Drunken Clam is where he meets up with his best buds. The Clam has seen some pretty interesting drama, from Stewie and Brian's night out to countless stories from Quagmire's sexual exploits.
Cheers on Cheers
The ultimate TV bar, Cheers is the place to go (wait for it) where everybody knows your name. And you're always glad you came. But really, there's no better example of a warm, friendly gathering spot when you need to relax. Plus, Ted Danson in his glory days as Sam Malone would be enough to get me in a barstool.
Nick's Bar on New Girl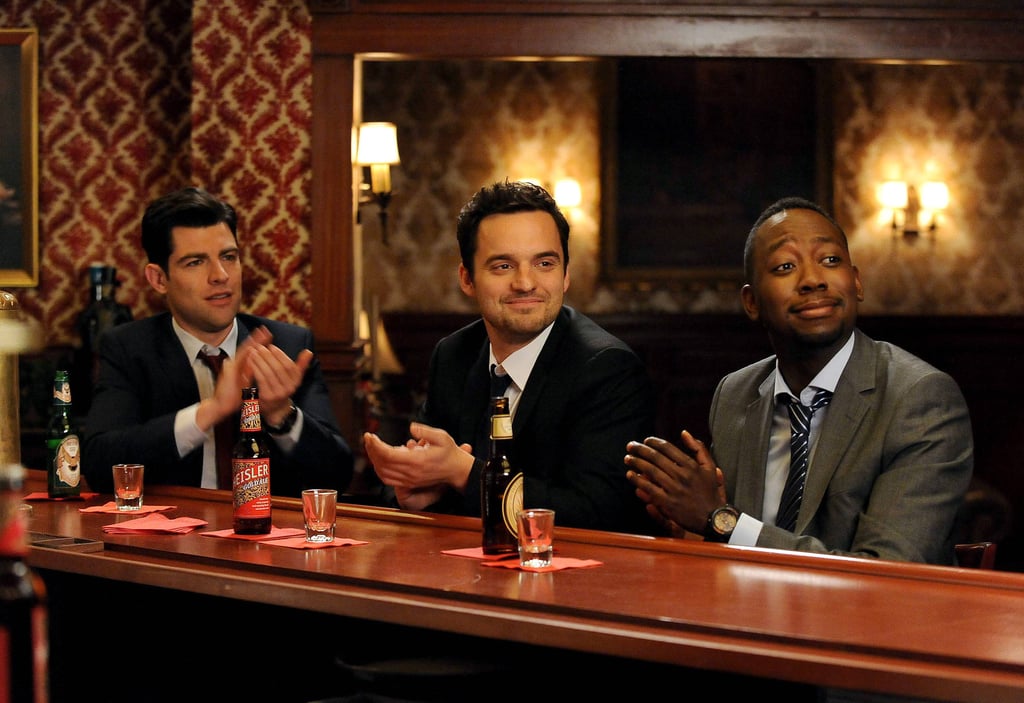 Though we're not quite sure if the bar Nick and CeCe work at has a name, we don't care; the watering hole is full of jokesters like the New Girl roomies, and always seems to have new attractive people passing through. And did we mention that Nick is serving drinks? Save us a seat at that bar.