Time to party like it's 1999, y'all! It's been 15 years since millennium-themed proms were all the rage and just as long since the boom of the teen movie. The year 1999 brought no fewer than 15 classic high-school-set films, each as special as the last. The genre's MVPs include Natasha Lyonne, Paul Walker [1], Clea DuVall, and Kirsten Dunst [2]. Let's take a walk down memory lane with these unique gems from a great year.
Source: Columbia Pictures [3]
10 Things I Hate About You
Joseph Gordon-Levitt is the new kid in school in the modern retelling of Shakespeare's Taming of the Shrew. The shrew, in this case, is Julia Stiles, a rebellious teen compared to her sister, played by Larisa Oleynik. Heath Ledger [4] gives an unforgettable performance as bad boy Patrick Verona — complete with a romantic serenade [5].
American Pie
The pie that starts it all! Jason Biggs was only 21 when the first American Pie was released, while Alyson Hannigan was 25. The movie, about a sexually curious high schooler and his group of friends, was by far the raunchiest teen comedy of the year; just ask Stifler's mom (Jennifer Coolidge).
She's All That
If you don't remember She's All That, you literally must not have been alive in 1999. Popular dude Zack Siler (Freddie Prinze Jr.) bets his evil friend (Paul Walker [6]) he can turn the school's most unpopular girl (Rachael Leigh Cook) into the prom queen. Casting highlights include Matthew Lillard, Jodi Lyn O'Keefe, Anna Paquin [7], and, best of all, Usher [8] and Lil' Kim.
Source: Miramax [9]
Election
Reese Witherspoon [10] is pitch-perfect as a precocious high schooler in Alexander Payne's brilliant comedy. Running for school president, her character wages a passive-aggressive war against a teacher (Matthew Broderick [11]) at her school. Pick Flick!
Never Been Kissed
Drew Barrymore [12] plays a reporter who goes undercover at a high school and makes all the wrong moves in Never Been Kissed. The only way she gets through it is with the help of her naturally cool big bro, played by David Arquette [13]. Michael Vartan is superdreamy, Molly Shannon and John C. Reilly are great, and Leelee Sobieski is the ultimate nerd.
Cruel Intentions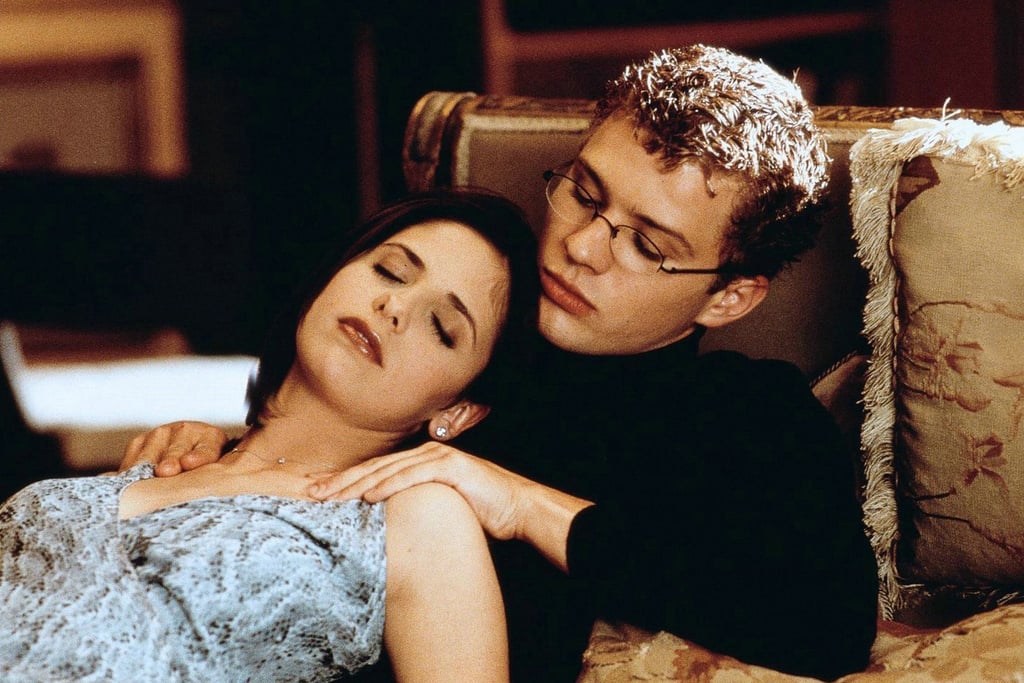 Cruel Intentions is the ultimate teen movie you were not supposed to watch in 1999. What high schoolers acted like Sebastian (Ryan Phillippe [14]) and Kathryn (Sarah Michelle Gellar [15])? No high schoolers. Who else had to smuggle a VHS tape to watch at your friend's house because your mother would never allow such nonsense on her TV?
Varsity Blues
The late Paul Walker [16] starred alongside James Van Der Beek [17] in this drama set in a small Texas town. It was Friday Night Lights before Friday Night Lights was even a thing. Are you ready? "AH DON'T WANT YER LAHFE [18]."
Drive Me Crazy
Entourage's Adrian Grenier [19] and Melissa Joan Hart drive each other crazy in a comedy written by Rob Thomas. Yep, the creator of Veronica Mars [20]. The movie, originally called Next to You, was retitled after Britney Spears [21]'s track, "Drive Me Crazy," and Hart and Grenier appeared in the music video [22] to promote their movie.
Dick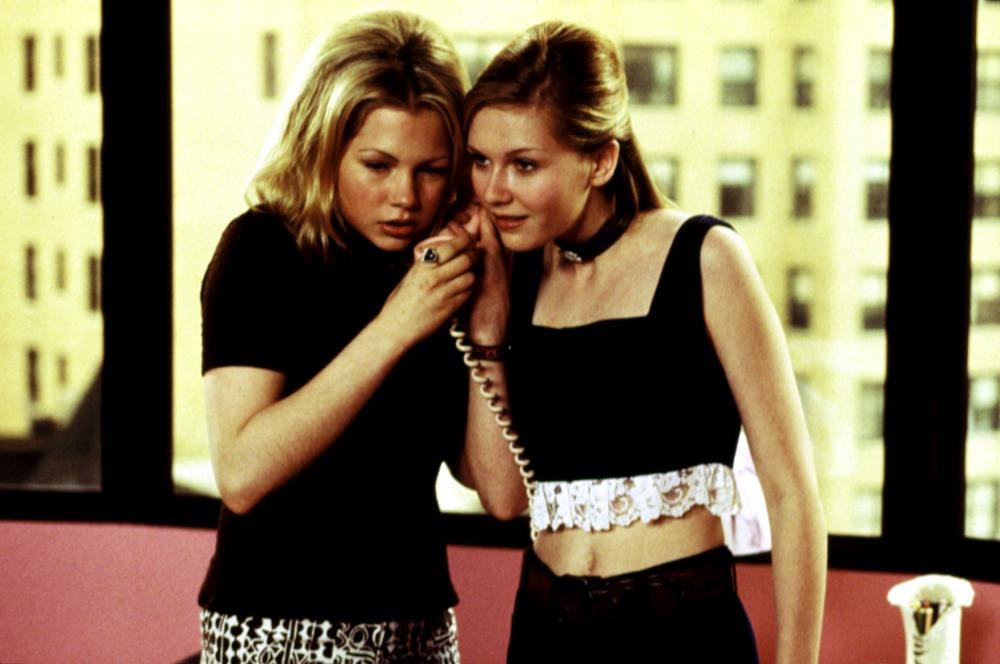 Ever wonder what the real story behind Watergate is? Michelle Williams [23] and Kirsten Dunst [24] star in Dick as one of the most infamous informants of all time: Deepthroat. If you rewatch it, you'll also recognize Will Ferrell [25], Jim Breuer, Anna Gasteyer, and — wait for it — Ryan Reynolds [26].
Idle Hands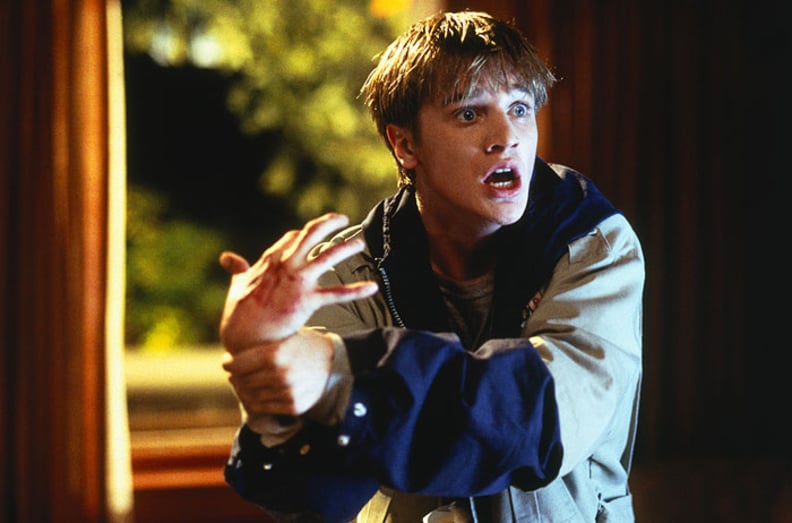 Who could forget Idle Hands, a horror-comedy in which Devon Sawa's hand becomes possessed . . . to murder. Go back and watch it just to see teenage Seth Green [27] and Jessica Alba [28]. Oh, and to nurture your decades-old crush on Sawa [29].
Drop Dead Gorgeous
Denise Richards [30] and Kirsten Dunst [31] star as high schoolers competing in a local beauty pageant in this dark comedy. Other familiar faces include Oscar nominee Amy Adams [32] (in her first big-screen role! [33]), Allison Janney, Brittany Murphy [34], Ellen Barkin, and Kirstie Alley.
Source: New Line Cinema [35]
Jawbreaker
As dark as Heathers but as colorful as a candy store, Jawbreaker is criminally underrated. Rose McGowan stars as the queen bee of a clique that accidentally murders one of its own members by choking her with a jawbreaker. You'll never look at that impossible-to-chew candy the same way.
Teaching Mrs. Tingle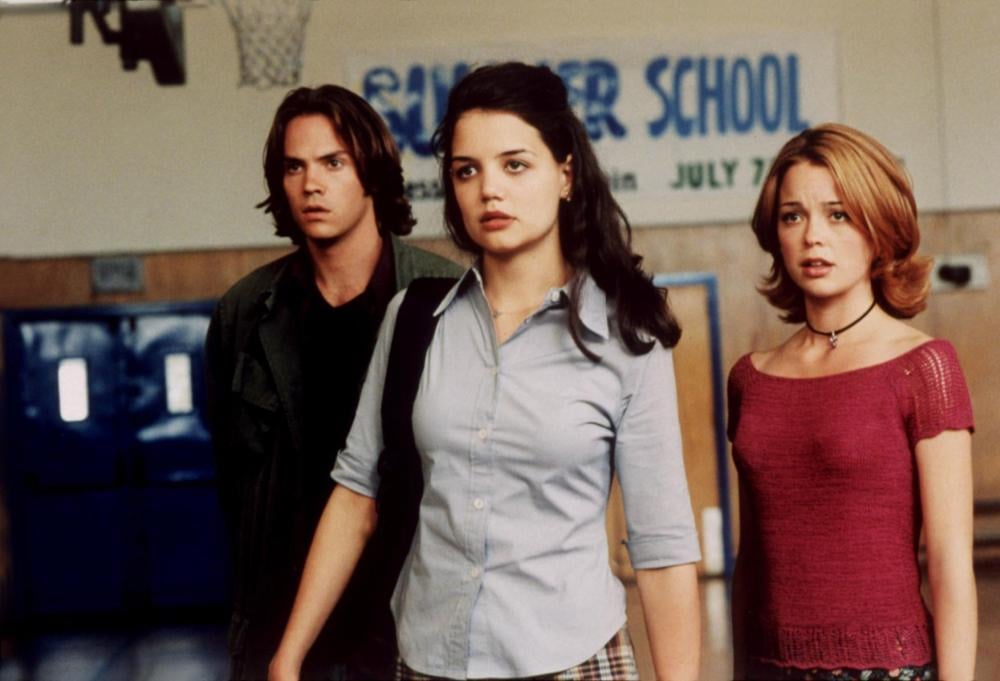 Three teens (Katie Holmes [36], Barry Watson, and Marisa Coughlan) bite off more than they can chew when they hold their bitter teacher (Oscar winner Helen Mirren [37], no big deal) captive in her home. It's worth it just to see Matt Camden and Joey Potter make out. So meta.
But I'm a Cheerleader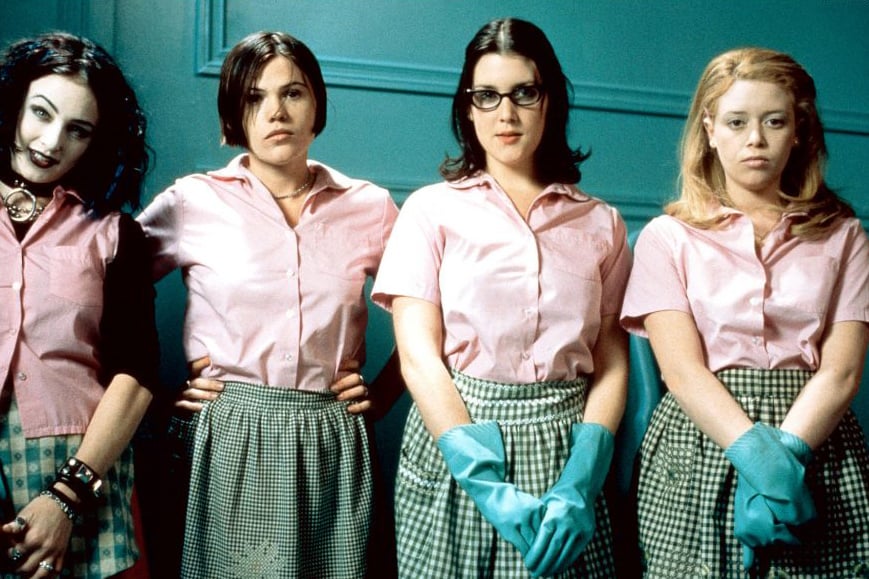 Looking for a great satire? Try But I'm a Cheerleader, about a student (Natasha Lyonne) who gets sent to "straight camp" when her parents start to think she's a lesbian. There, she meets other misfits, played by RuPaul, Clea DuVall, Melanie Lynskey, and Eddie Cibrian. Bonus: Michelle Williams [38]!
Detroit Rock City
This comedy about four teenagers trying to get into a 1978 KISS concert doesn't get enough credit. Notable cast members include Edward Furlong, Natasha Lyonne, Melanie Lynskey, and Sam Huntington, aka Luke Haldeman from Veronica Mars.
Source: New Line Cinema [39]