February may have been a short month, but it was big on entertainment. House of Cards and True Detective had us glued to our TVs, Frozen's many parodies had us clicking play, and certain movies and TV personalities made us want to turn them off (even though we couldn't stop watching). As the month comes to a close, here's the best and worst of February pop culture.
Source: HBO [1]
Most Seamless Transition: Jimmy Fallon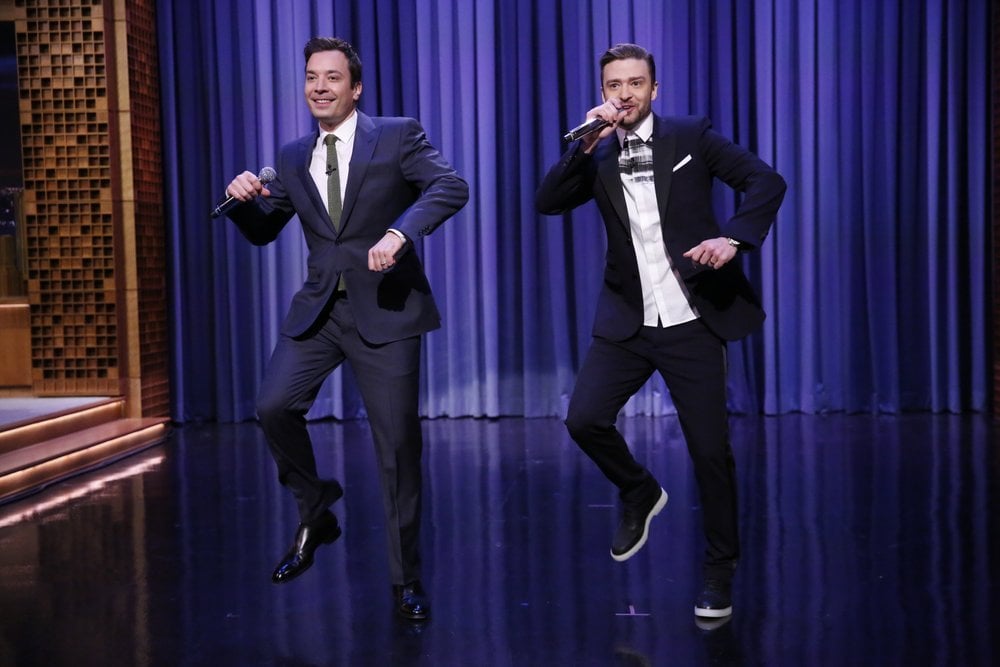 He's only been the host of The Tonight Show for two weeks, but Jimmy Fallon [2] seems to be the man of the month. He wrapped up his run at Late Night, but much seems to have remained intact through the transition, like Fallon's warmth, his sense of humor, and all the great skits. Fallon brought back new installments of his greatest hits in the first week of The Tonight Show [3], and we keep rewatching these instant classics, like Paul Rudd's lip sync [4] and Adam Sandler and Drew Barrymore's sweet serenade [5].
Least Gentlemanly Behavior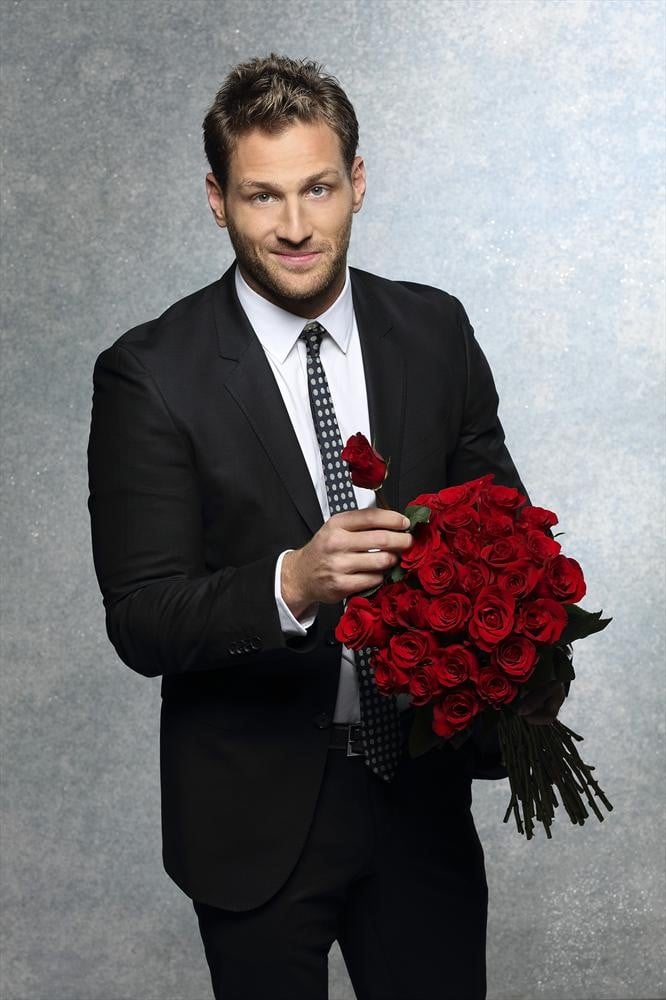 Each season of The Bachelor is always a little scandalous, but the drama is usually caused by the contestants. This season, it's the bachelor himself who's making all the waves. Juan Pablo's offenses [6] keep adding up, turning off both viewers and the ladies he's supposed to woo. Might this be the season where no one wants that final rose?
Best Abs: Chris Pratt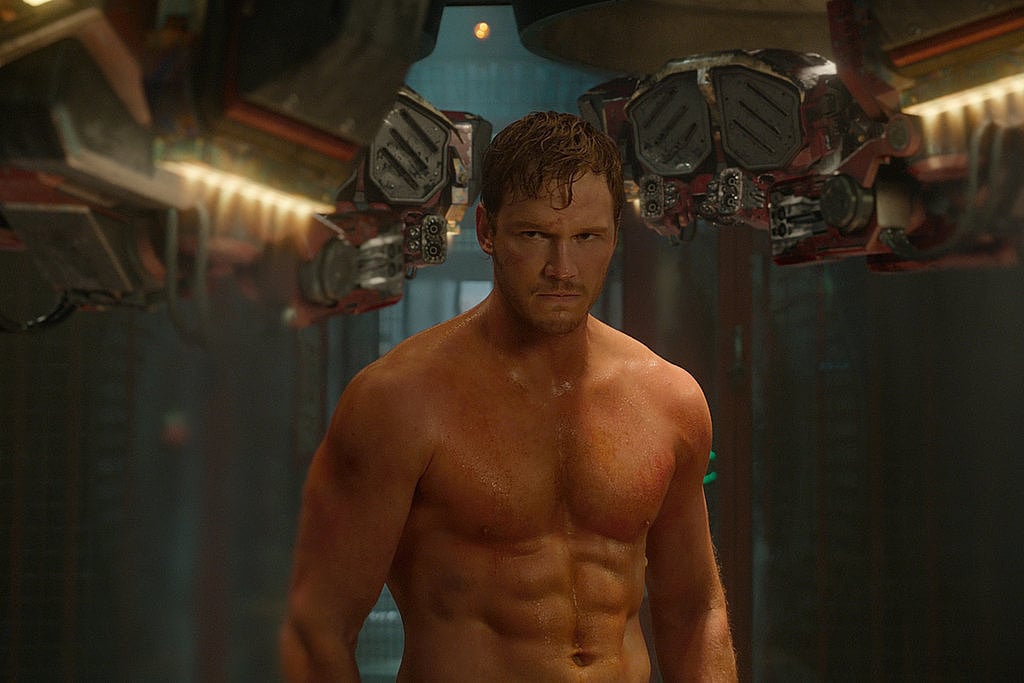 Chris Pratt has been one of our longtime crushes for playing Andy on Parks and Recreation, but we've got a whole new appreciation for him since we saw the Guardians of the Galaxy trailer [7]. Those abs! That confident, renegade attitude! Those abs! This is what we call a superhero transformation.
Best Bad Romance: Endless Love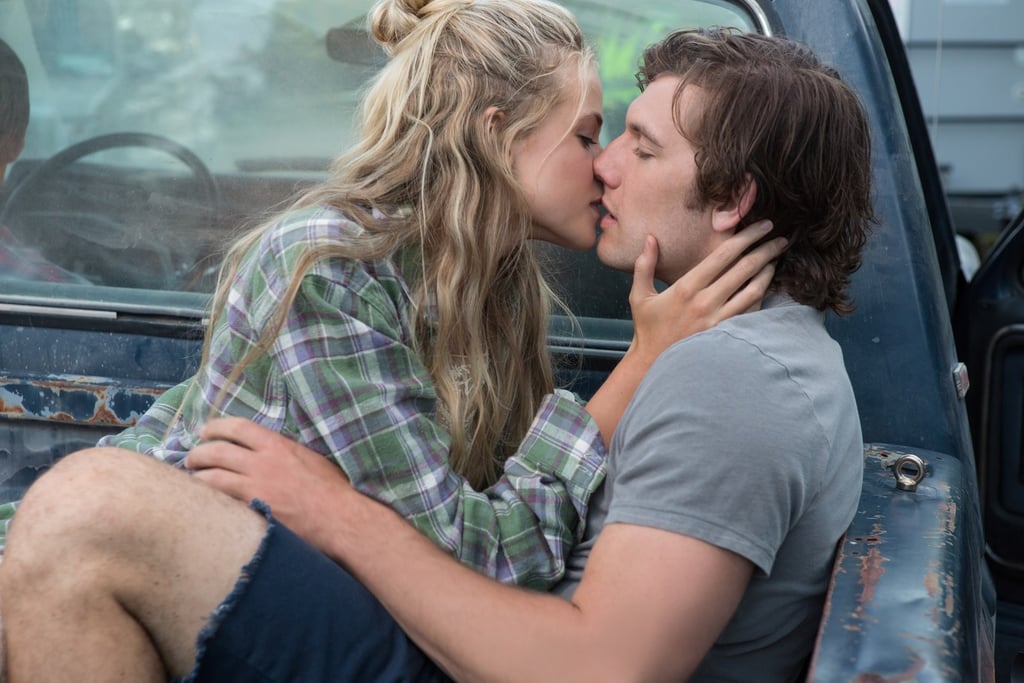 The cheesy melodrama Endless Love may not have won our hearts (or been particularly good), but it was certainly a guilty pleasure. The histrionics of the Alex Pettyfer remake inspired us to count the ways we loved to hate-watch it [8].
Most Obsession-Inducing Mystery: True Detective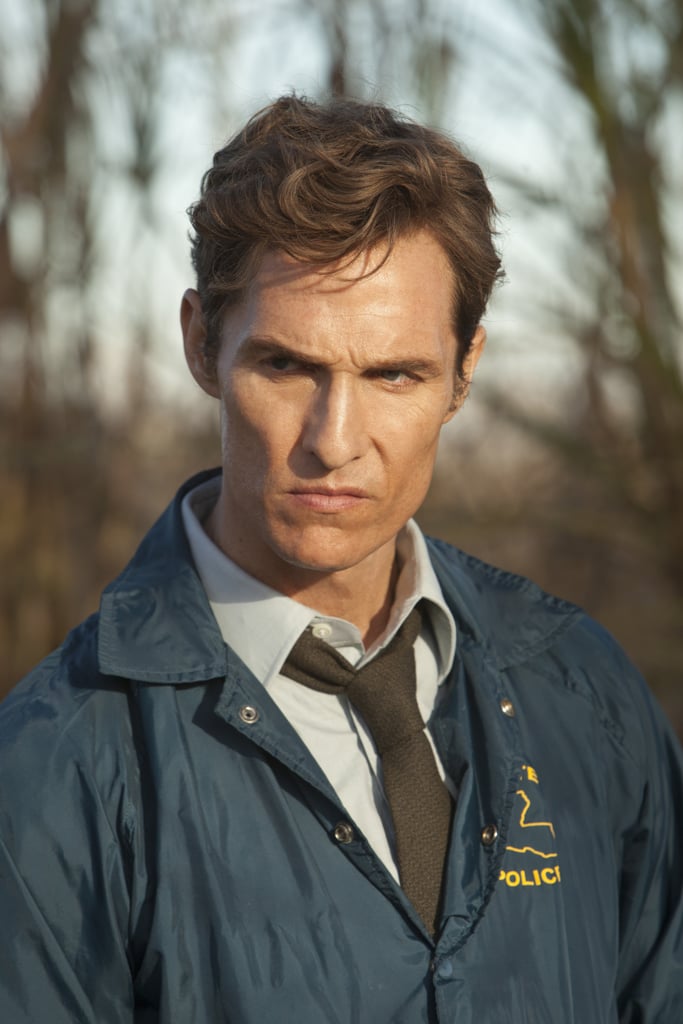 HBO's True Detective is only around for a couple more weeks, but these eight episodes have us hooked, obsessing, and theorizing like crazy. There's the well-told mystery that keeps getting more complicated and, more importantly, Matthew McConaughey [9]'s brilliant performance as an enigmatic detective. We're already depressed that he and Woody Harrelson won't be around for another season, but we have some ideas for their replacements [10].
Biggest Viral Sensation: Frozen's "Let It Go"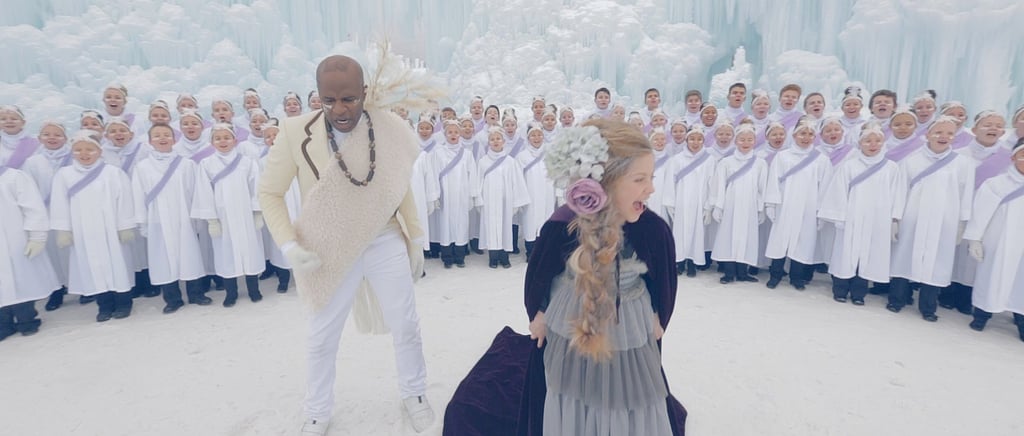 The Internet has Frozen over, people. Disney's animated hit wasn't content to rule just the box office and award season; it's spawned a series of parodies of its song "Let It Go." [11] The covers just keep coming, including this funny moms version [12]. Fans definitely aren't letting anything go yet.
Best Binge: House of Cards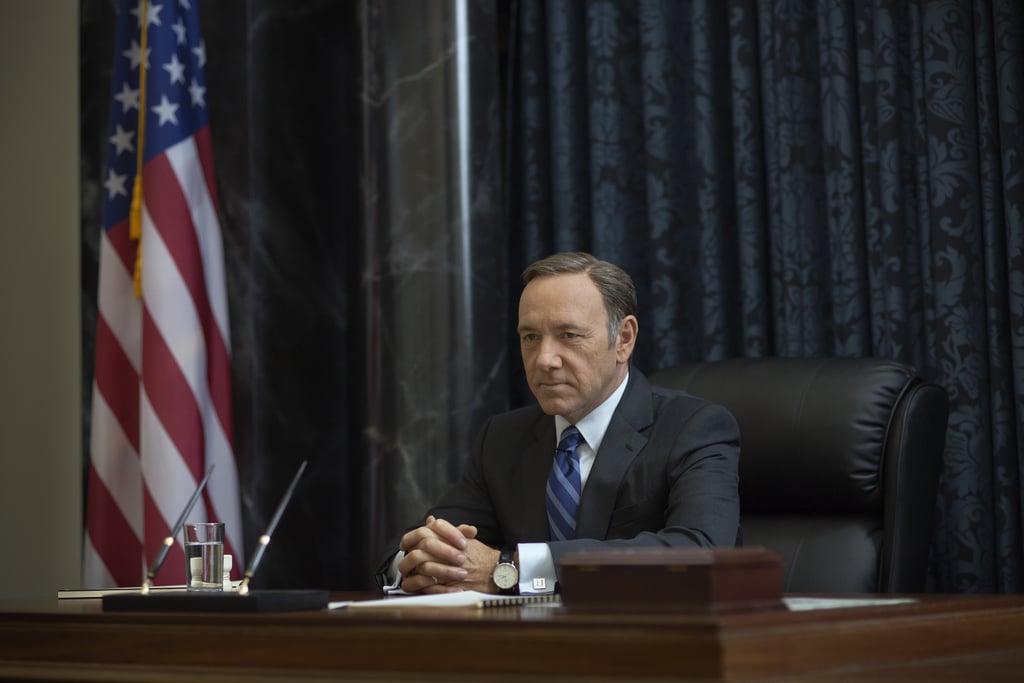 House of Cards is one of the most talked-about shows right now, and combined with its entire series being available this month, there's been a lot to talk about (or hide from, if you haven't finished yet). There's that premiere scene [13], then that other crazy scene [14]. We've been binge-watching and binge-reacting [15].
Source: Netflix [16]
Most Awesome: The LEGO Movie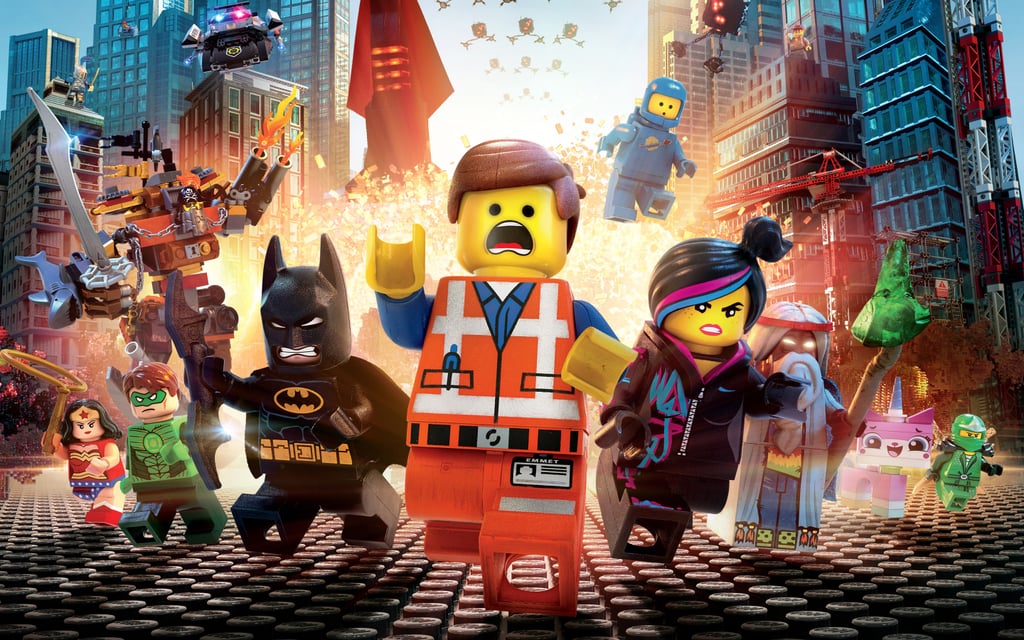 Yes, everything is awesome for The LEGO Movie. The toy story dominated the box office, has a theme song guaranteed to get stuck in your head, and has a surprisingly emotional core [17]. Who knew those blocks could be so powerful?
Most Heartbreaking Losses: Philip Seymour Hoffman and Harold Ramis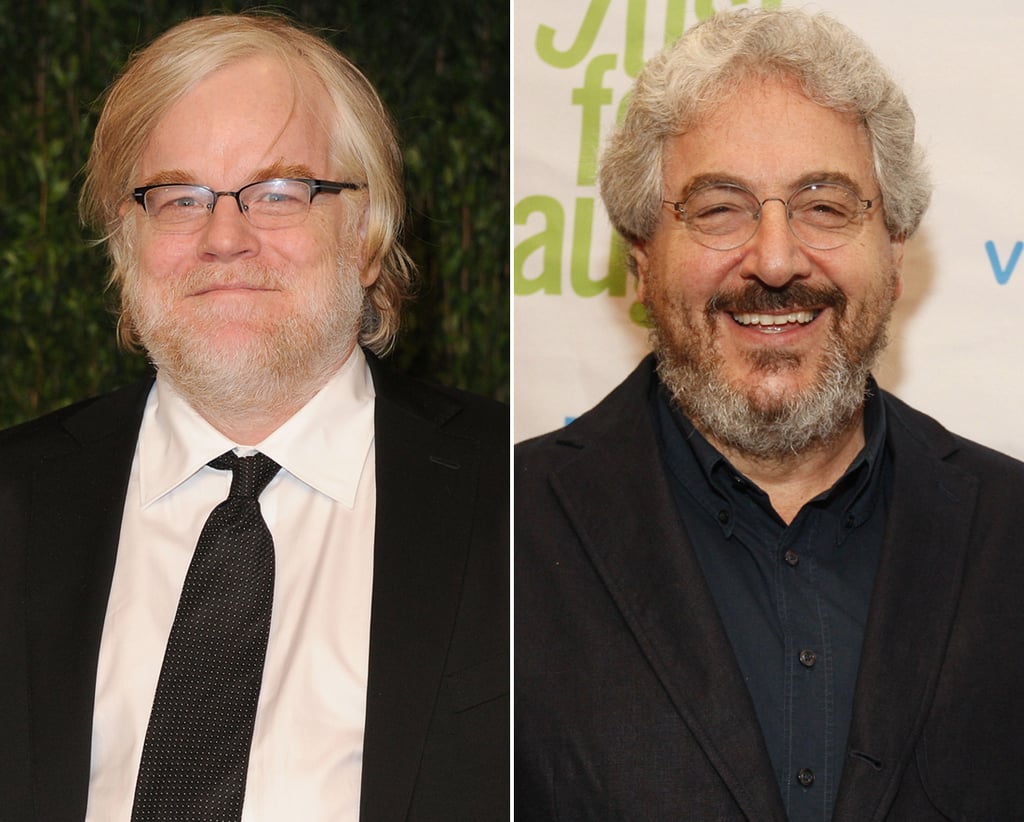 The acting community lost two greats this month, and they were equally hard to bear. First, we lost Philip Seymour Hoffman [18], then Harold Ramis. As sad as we are about both, we're choosing to remember the best, like Hoffman's most affecting roles [19] and Ramis's memorable body of work [20].