Time to get excited, Breaking Bad fans! AMC has released a look at the Breaking Bad spinoff series, Better Call Saul, and we're breaking down everything we know about the show so far. The photo was taken on the Albuquerque, NM set, where production started last month. If you're worried about the success of the spinoff, you may find some comfort in AMC President Charlie Collier's comments: "We are enjoying the process on Saul, and share a focus on making it a true television event. No half measures." So what's it all about? Who's in, and who's out? Keep reading for all the details.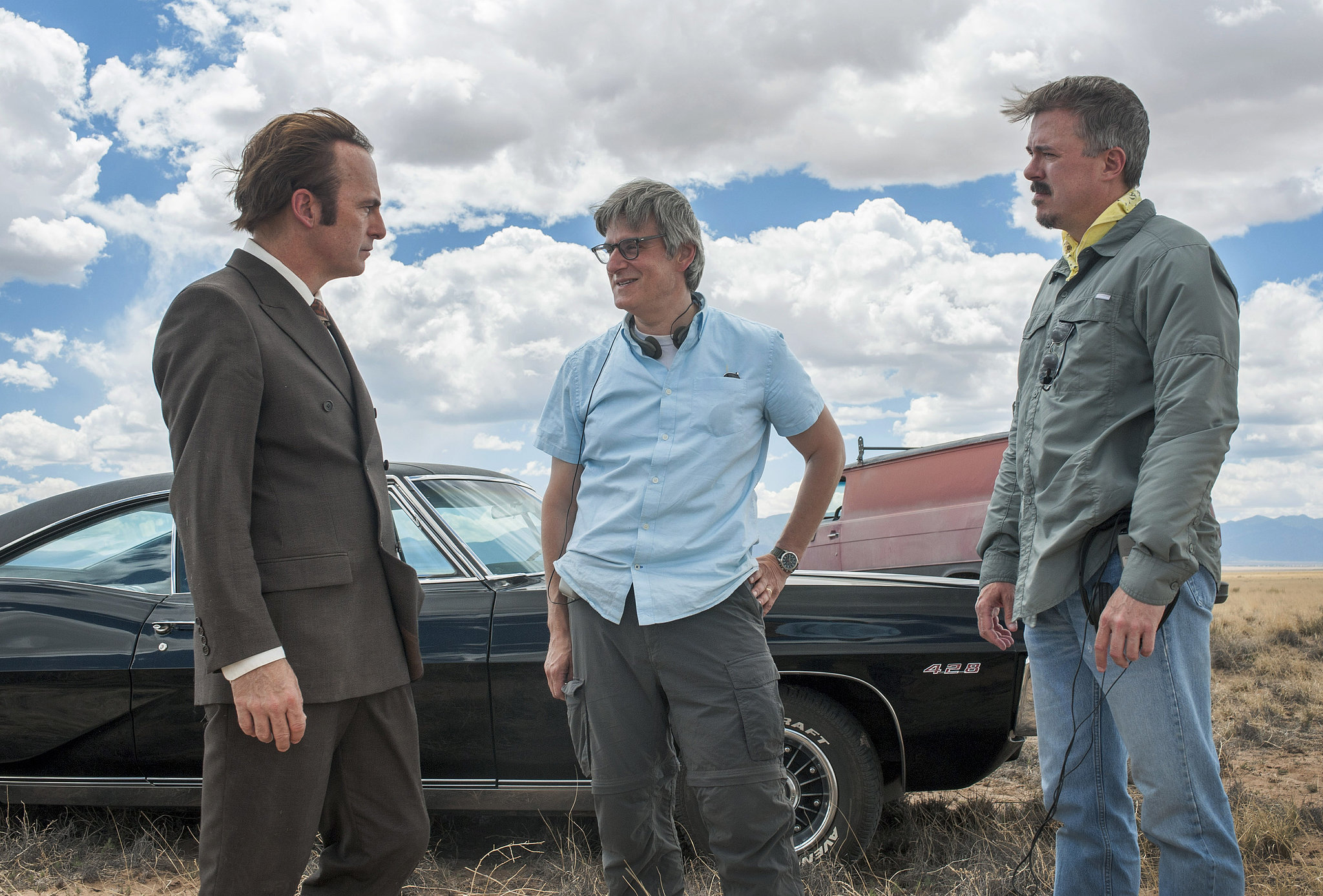 Where It Will Be Set
The spinoff is a prequel, taking place before all the action on Breaking Bad, but producers have said the show has some flexibility. Producer Peter Gould said, "One of the great things about having a timeline which is flexible is that perhaps some of it takes place before Breaking Bad, during Breaking Bad, and after Breaking Bad." In any case, more of Saul's backstory will come into play, with viewers seeing what his life was like before he met Walt and Jesse.
When It Comes Out
Although the series was originally set to premiere this November, a new teaser confirms that the launch has been pushed back to February 2015. Along with the first, 10-episode season, the show has already been picked up for a second season (!) for a total of 23 episodes.
Who's In and Who's Out
Breaking Bad creator Vince Gilligan is directing the series, with Saul Goodman character creator Peter Gould working as the co-showrunner and several members of the writing team returning for the spinoff. As for the cast, Bob Odenkirk will star as Saul, and Jonathan Banks is reprising his role as Mike.
The one question on everyone's minds, of course, is whether Bryan Cranston and Aaron Paul will be on board. So far, nothing has been confirmed, but it's looking good. Referencing the flexible timeline, Gould said, "That gives us the ability to bring back characters that were killed on Breaking Bad." And although Dean Norris won't return as Hank, saying he's "not a big fan" of revisiting projects that have already been done, Cranston and Paul haven't dismissed the idea. In fact, Paul said, "Anything Vince is involved with, I'm there. I owe him my entire career. And the idea of jumping into the skin of Jesse Pinkman again in his lighter days — because it's all a prequel — it would be fun." Yeah, bitch!