It's kind of like the Matthew McConaughey [1] character Wooderson's dream has come true in Hollywood, because leading men seem to be getting older, while their love interests stay the same age: young. Next week, Tom Cruise [2] is matched up with Emily Blunt [3], who's quite a bit younger than him, but that's nothing compared to some of the age differences you're about to see. And keep in mind that these are from movies where the age difference isn't part of the movie's plot, or necessarily mentioned as an obstacle to their relationship. Scroll through, and let us know which differences surprise you the most.
Source: FilmDistrict [4]
Margot Robbie and Leonardo DiCaprio: 16 years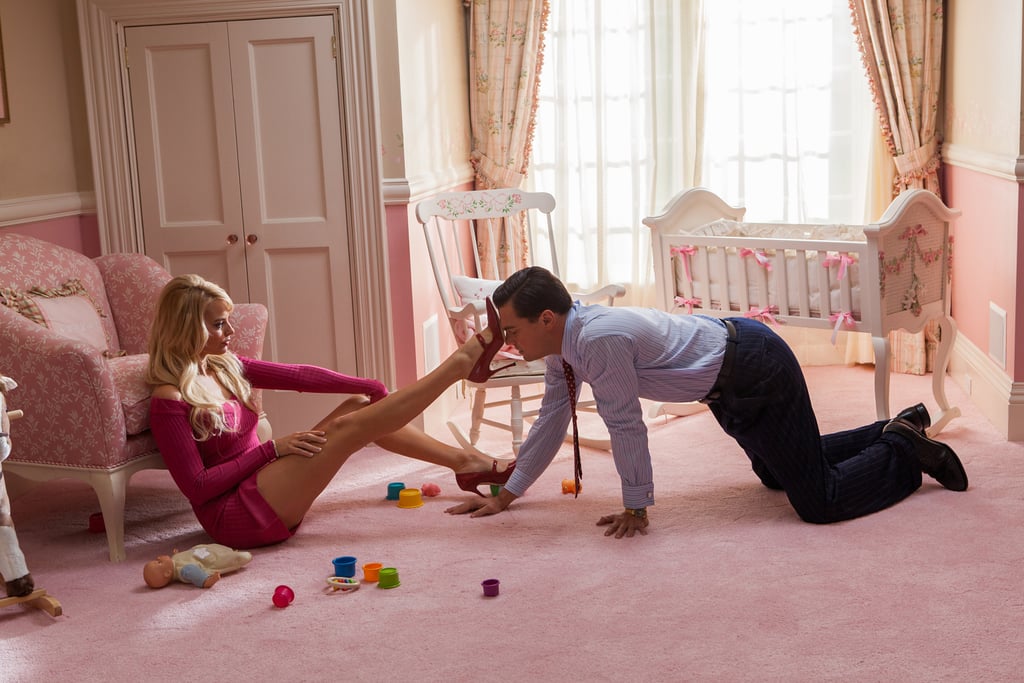 The Wolf of Wall Street likes 'em young. DiCaprio is 39 years old in real life, while his onscreen wife is just 23.
Emily Blunt and Tom Cruise: 20 Years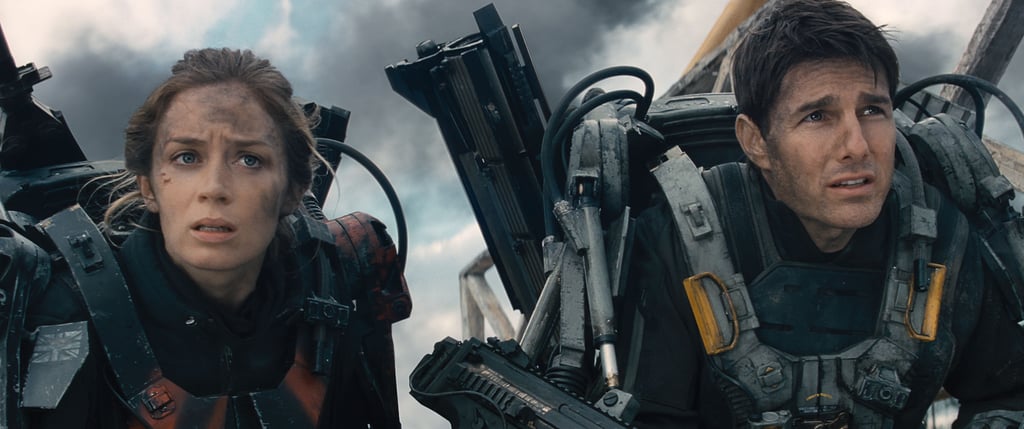 Blunt and Cruise costar in next week's Edge of Tomorrow — Blunt is 31, while her love interest Cruise is 51.
Keira Knightley and Steve Carell: 22 Years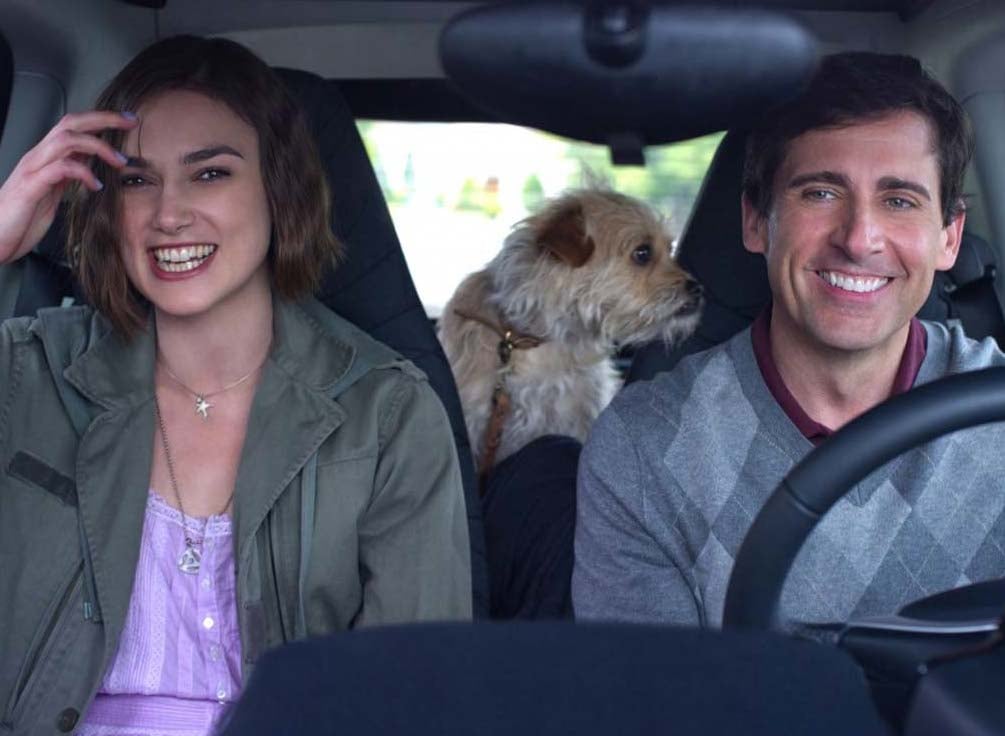 In Seeking a Friend For the End of the World, the relationship of Knightley and Carell's characters turns romantic, despite their age difference (at the time, he was 49, and she was 27).
Colin Firth and Emma Stone: 28 Years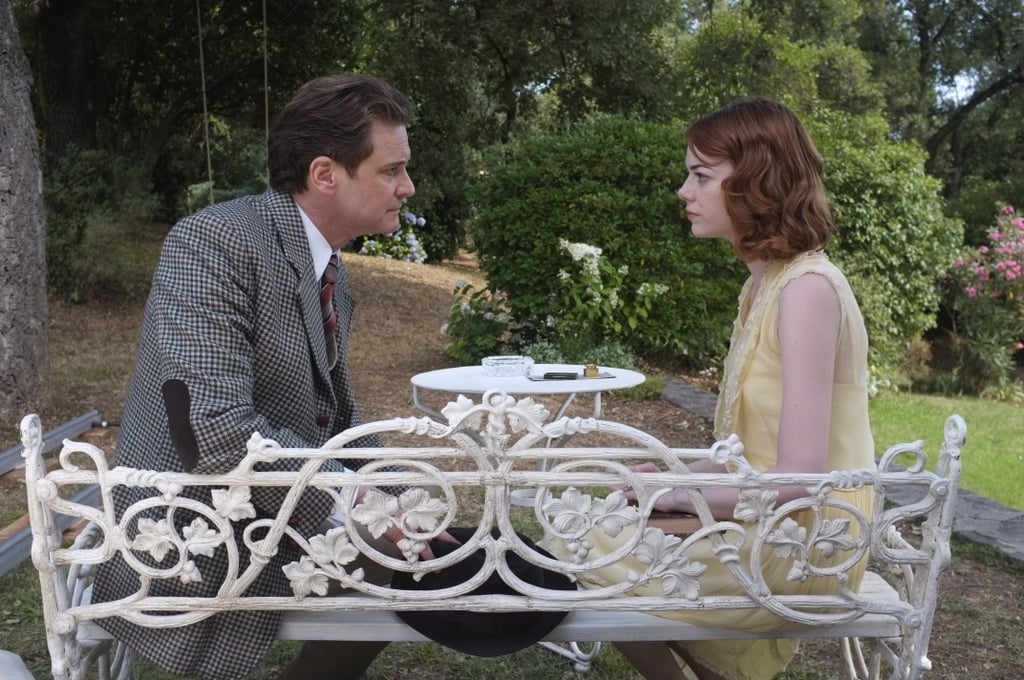 They're both ridiculously cute and both charming in the Magic in the Moonlight [5] trailer, but in real life, Firth is 53, while Stone is 25. Yep, old enough to be her father.
Emma Stone and Sean Penn: 28 Years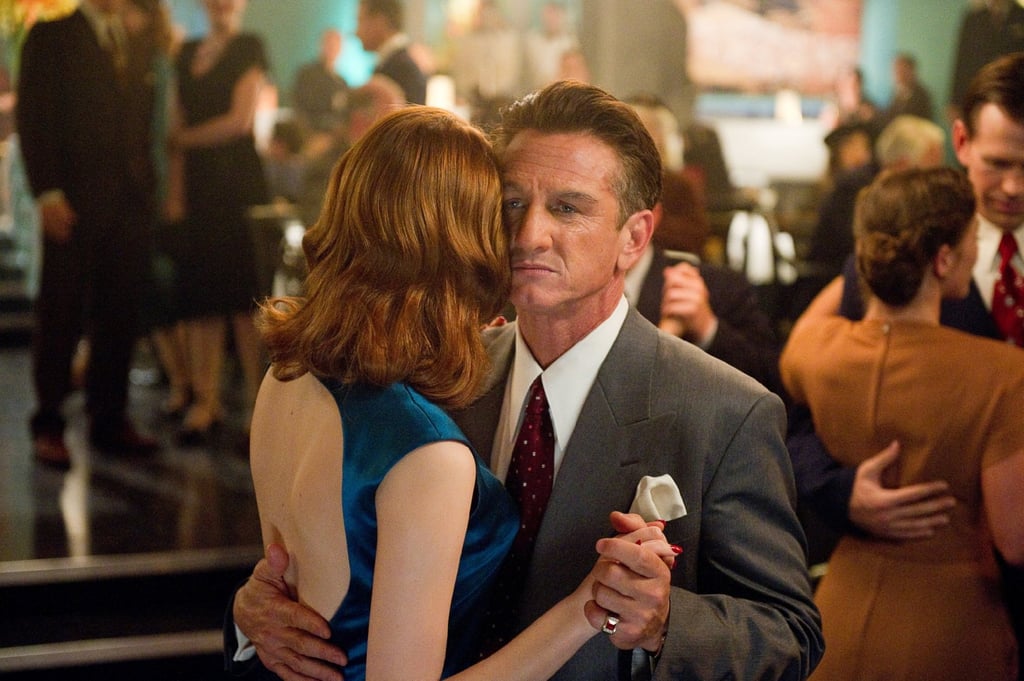 Now 53, Penn played the gangster boyfriend to young Stone, who's 25, in 2013's Gangster Squad. That's just three years older than Penn's oldest daughter Dylan.
Jennifer Lawrence and Bradley Cooper: 16 Years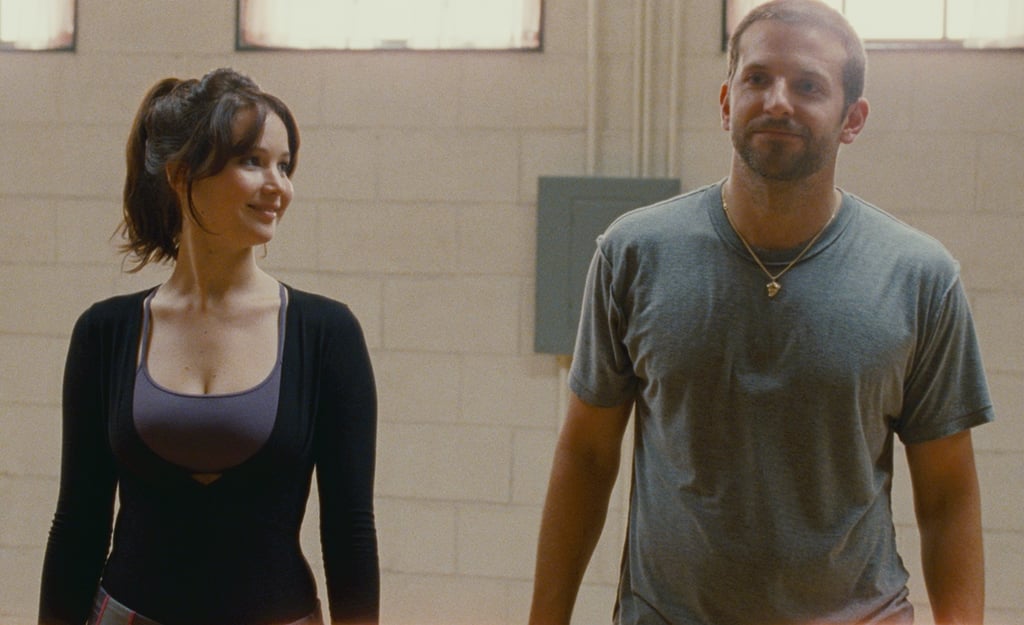 Silver Linings Playbook stars Lawrence, 23, and Cooper, 39, have tons of chemistry, which makes you forget about their age difference on screen. They'll also pair up again in Serena as husband and wife.
Jennifer Lawrence and Christian Bale: 17 Years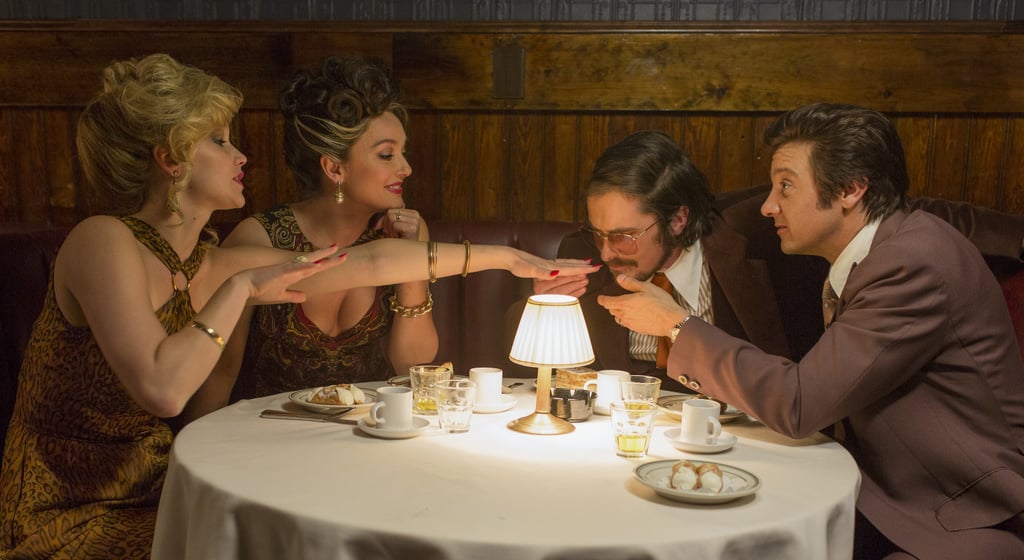 Cooper isn't Lawrence's oldest love interest, though: 40-year-old Bale played her husband in American Hustle.
Theo James and Shailene Woodley: 7 Years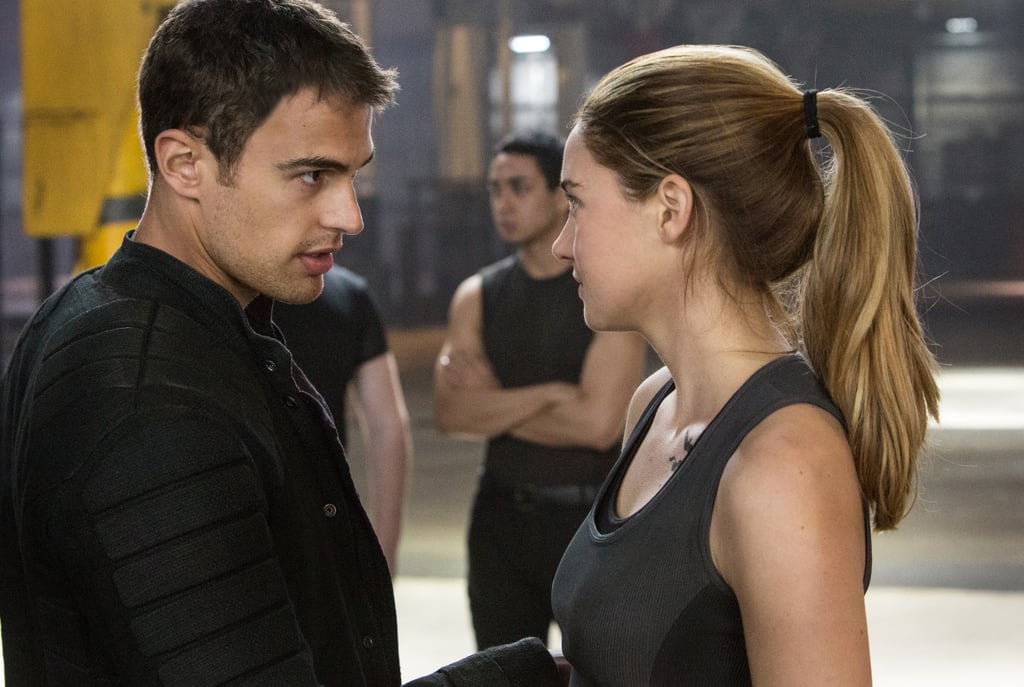 Though this couple isn't quite as far apart as other couples on this list, James's casting raised eyebrows because the Divergent adaptation aged up his character Four a bit (he and Tris are only a couple of years apart in the book). In real life, James is 29, and Woodley is 22.
Harrison Ford and Anne Heche: 26 Years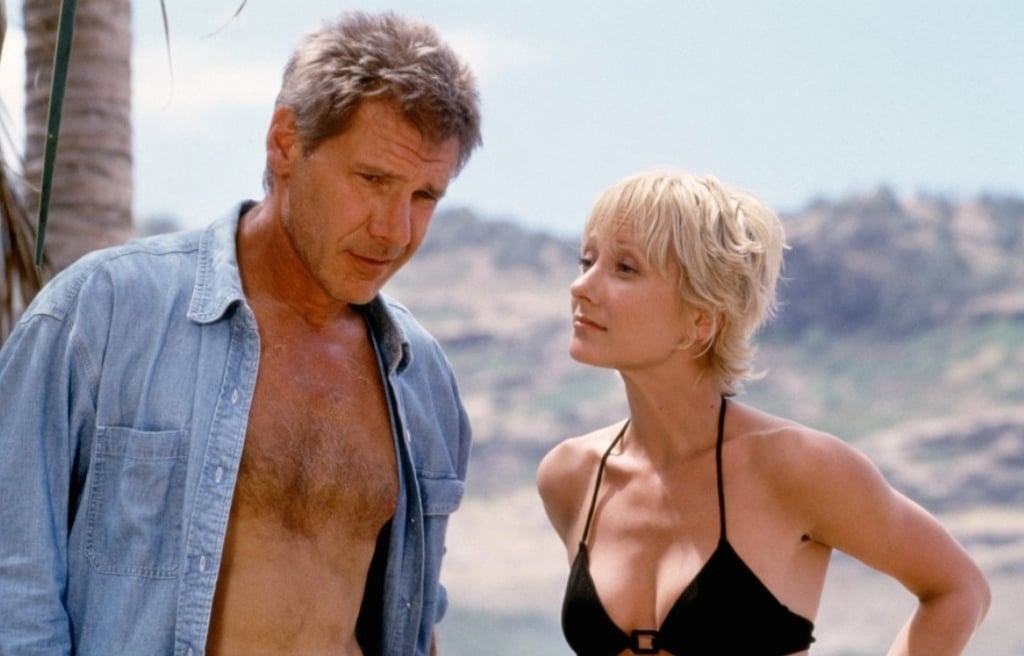 Sure, the man who played Indiana Jones still looks great for his age, but when he costarred with Anne Heche in 1998's Six Days Seven Nights, he was 55, and she was 29.
Rooney Mara and Daniel Craig: 17 Years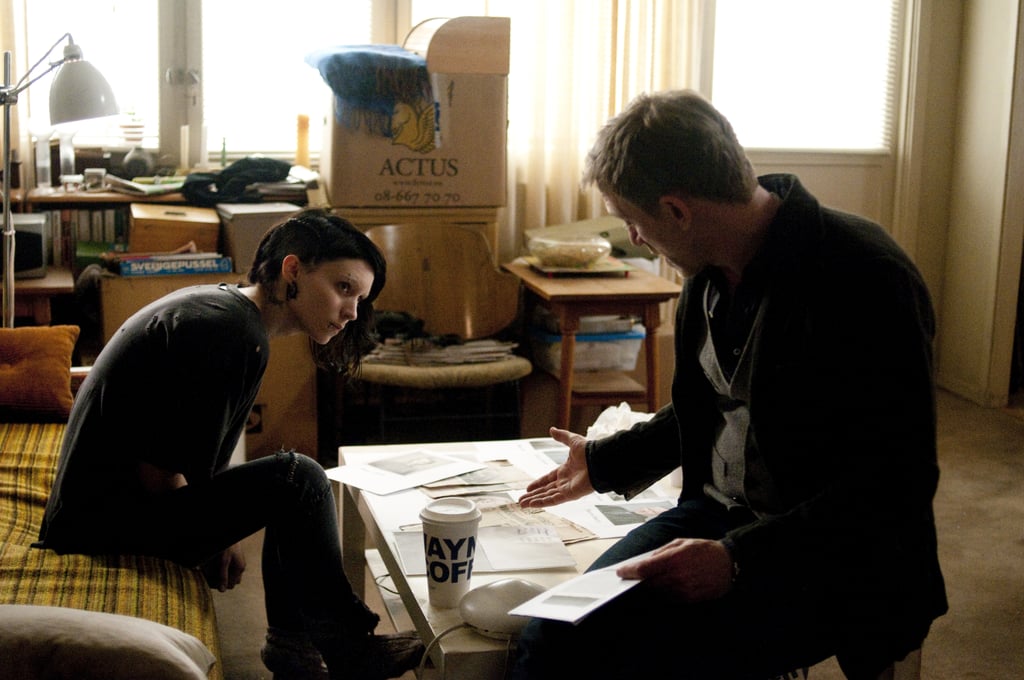 He's extremely sexy, but the age gap between Craig and Mara, lovers in The Girl With the Dragon Tattoo, is pretty wide.
Johnny Depp and Amber Heard: 23 Years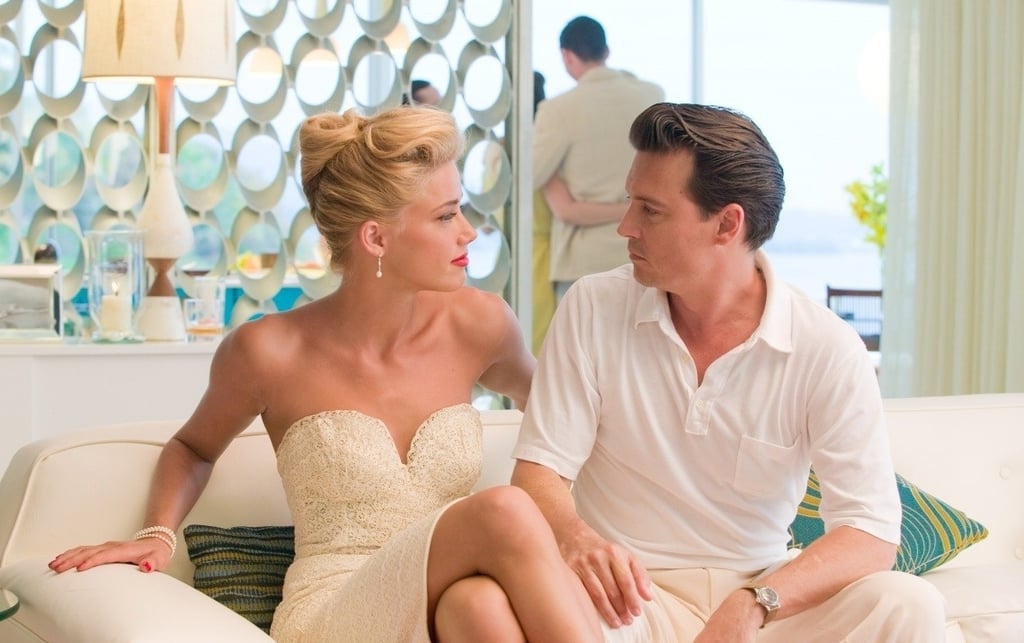 When Depp and Heard played love interests in 2011's The Rum Diary, he was 48, and she was 25. Obviously, the age difference didn't bother them — they're engaged in real life.
Source: FilmDistrict [6]