Sure, Boy Meets World was entertaining, but it also carried some really smart, insightful life lessons, too. Who could forget Mr. Feeny's wise words or the many ups and downs of Cory and Topanga, who set an example for true, lasting love? Thanks to new Girl Meets World set pictures [1] and a very exciting photo of Rider Strong with the cast [2], we're anxiously awaiting the show's spinoff, and our interview with Ben Savage [3] shed some light on what's to come with the new Disney show. We're more than ready to set our DVRs, but in the meantime, let's take a look back at some of the memorable, GIF-worthy life lessons we learned from Boy Meets World.
Growing up can be really confusing.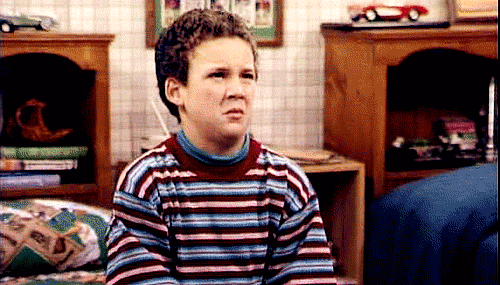 You just have a lot of questions about life.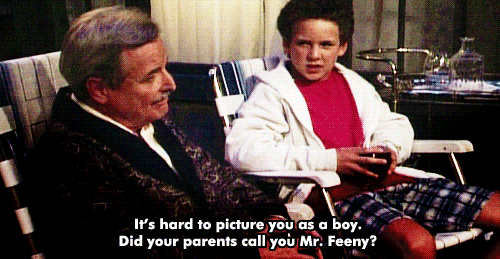 And while it may be easier to ignore the bad . . .

Sometimes, you need to face the hard stuff.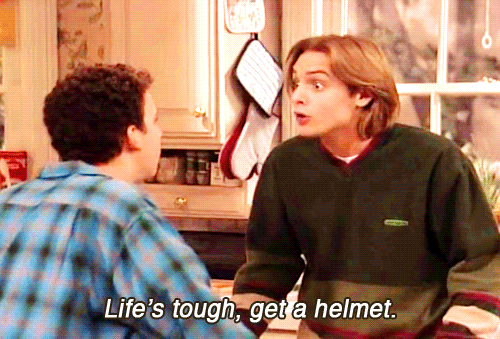 Luckily, it all feels easier when you have a best friend.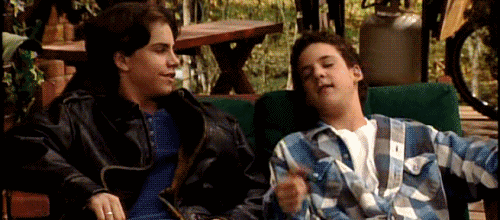 Especially when you and said friend have amazing dance moves.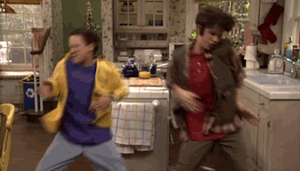 The thing is, life is weird.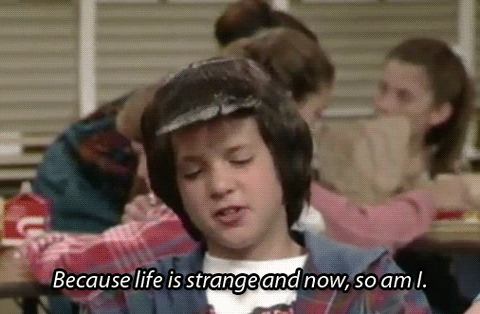 So you have to just embrace your weirdness.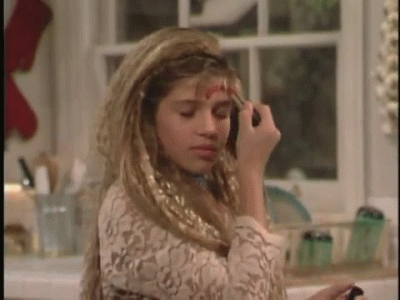 At some point, you're going to get hurt.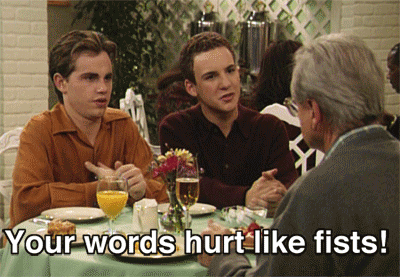 So you need to find that inner confidence.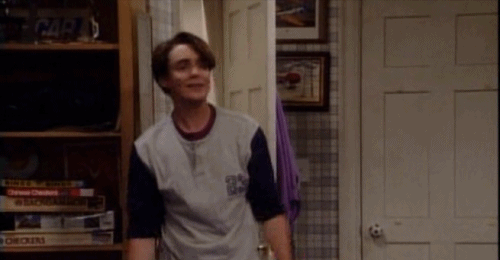 And recognize your strengths — especially good hair.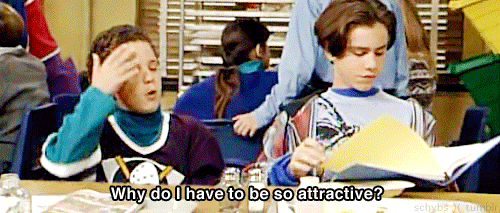 Because good hair can take you far.
Always remember to look on the bright side.

And know that you're not defined by any one moment.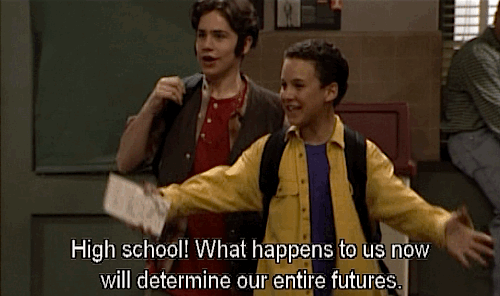 Stay present, and take it all in.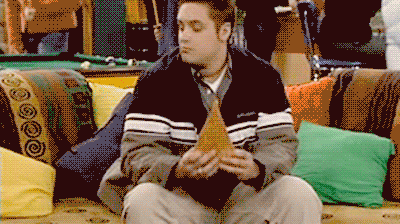 Don't be afraid to say no.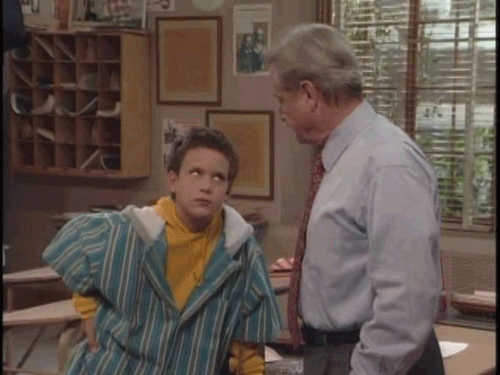 And don't worry too much what other people think of you.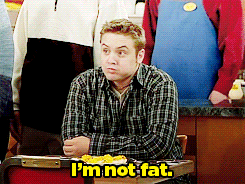 Even if you're the weirdo with a sandwich in your pocket.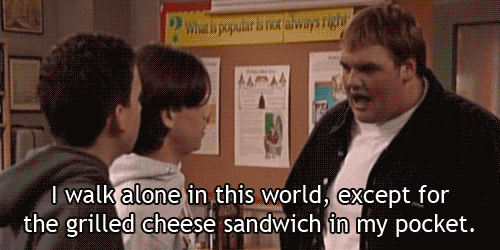 Make a point to acknowledge your successes.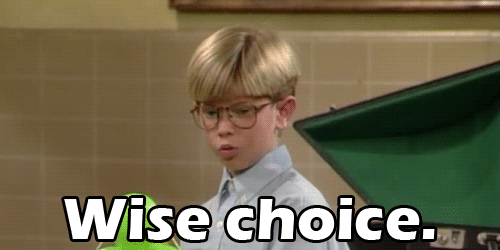 Every once in a while, something really good will come along.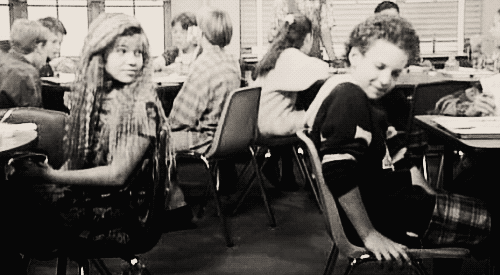 And it's important that you learn how to recognize it.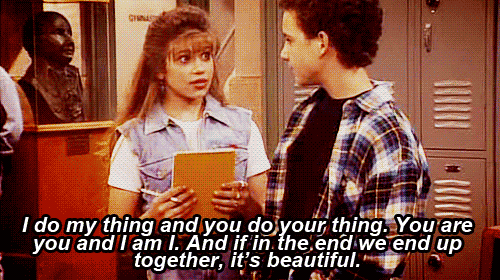 Speak up when something matters to you.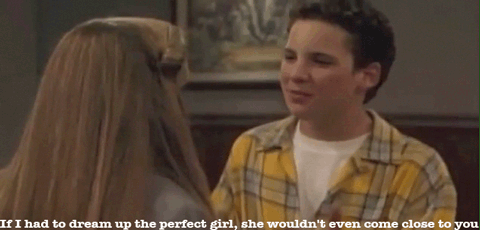 And always, always tell the people you care about that you love them.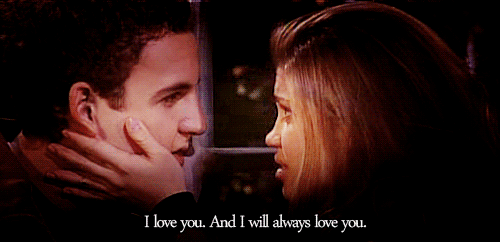 Sure, relationships can get messy.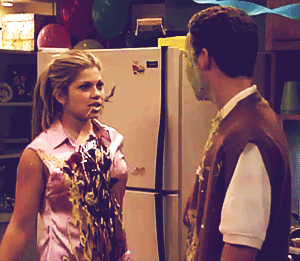 But the good times make it all worth it.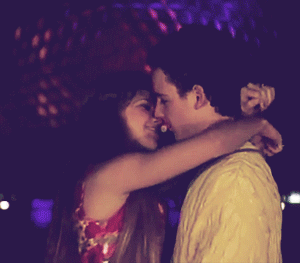 Who knows? You may just find a happily ever after.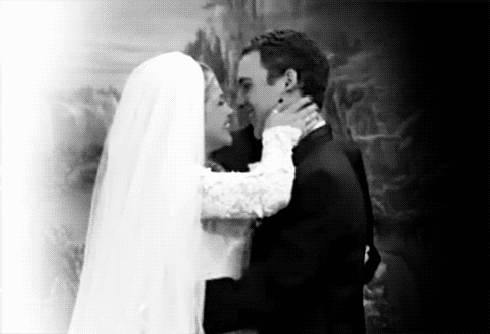 Someday, you'll have to say some really difficult goodbyes.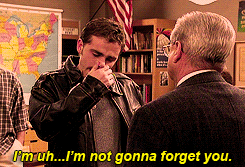 And it definitely won't be easy.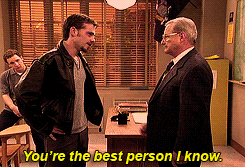 Stay hopeful.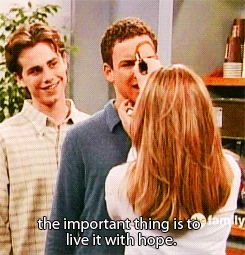 And when in doubt, just dance.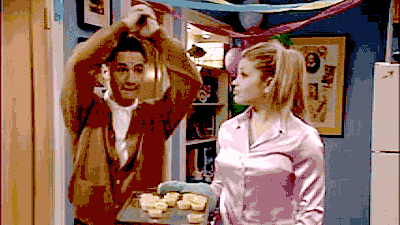 Seriously, bust a move — you'll feel better.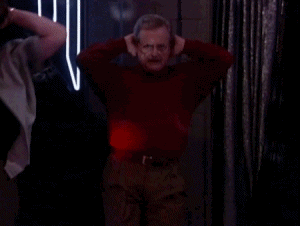 In fact, make it a big dance party.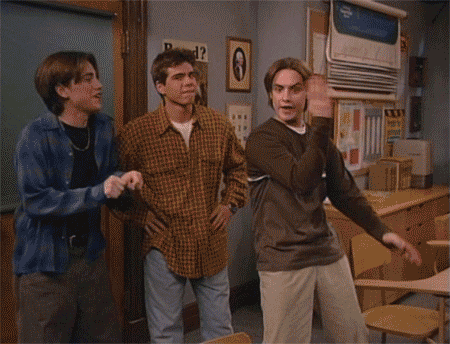 It's those random experiences that make life so great.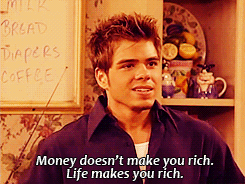 And good experiences come from being around good people.

Bottom line: live like Mr. Feeny would.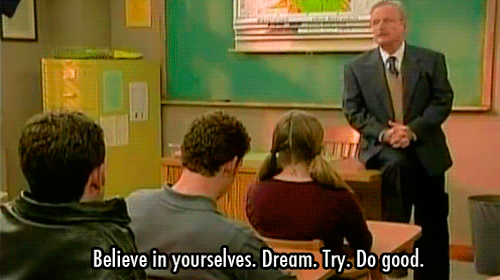 Oh, and PS — it's not underpants, it's "undapants."