Reporters were invited to the set of Brooklyn Nine-Nine [1] this week to interview the cast, and we found some weird stuff. Of course, all the season-two details were great [2], but I'm more referring to the framed bulldogs in police uniforms, scary clown figurines, and old costumes on display. It was definitely a trip for the books, and before season two starts up on Sept. 28, get a peek behind the scenes of the hit comedy!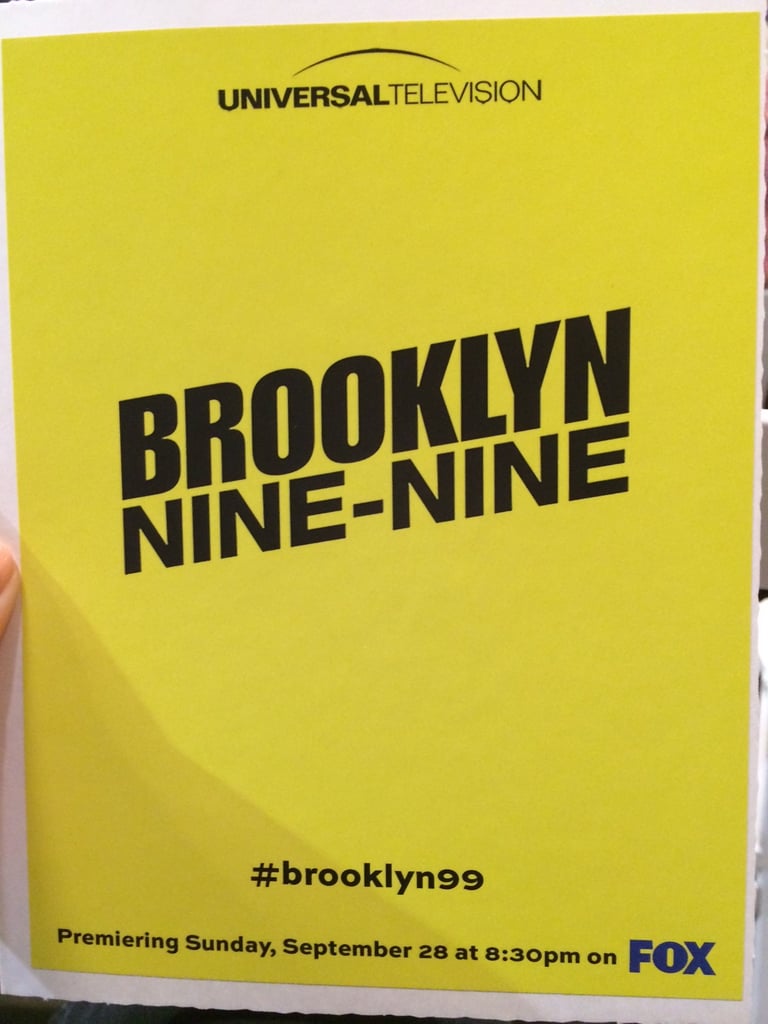 Welcome to Brooklyn Nine-Nine day at TCA!
We got doughnuts . . . because cops love doughnuts. Get it? Side note: I had the purple one, and it was delicious.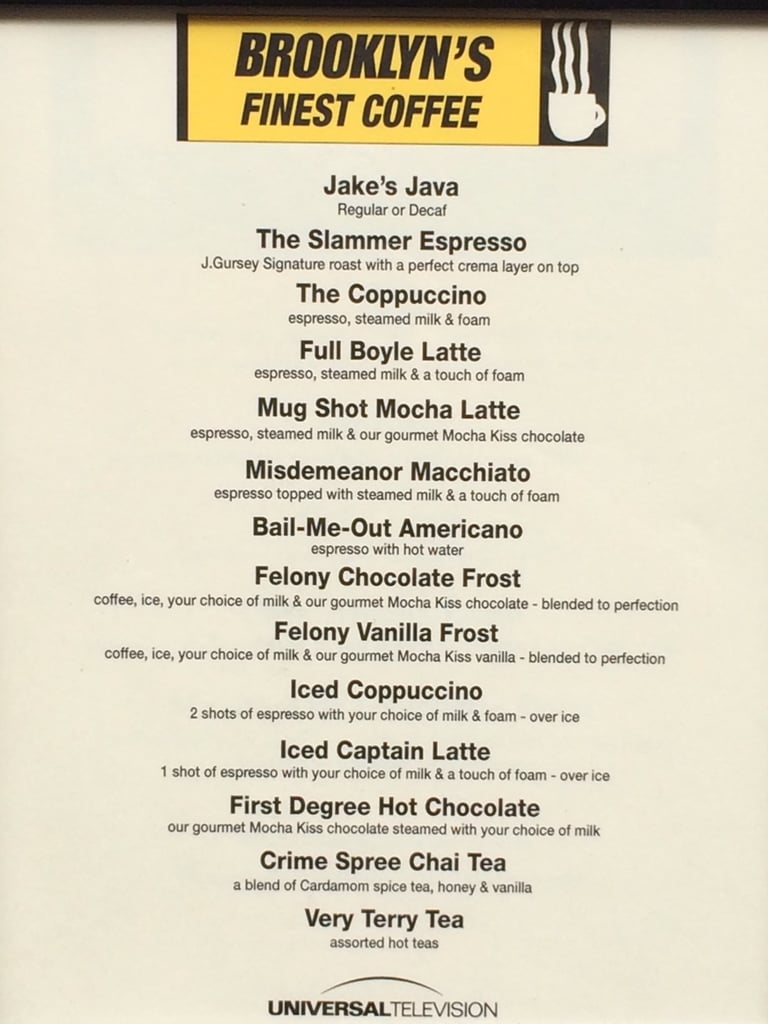 Also, Brooklyn Nine-Nine-themed coffee drinks!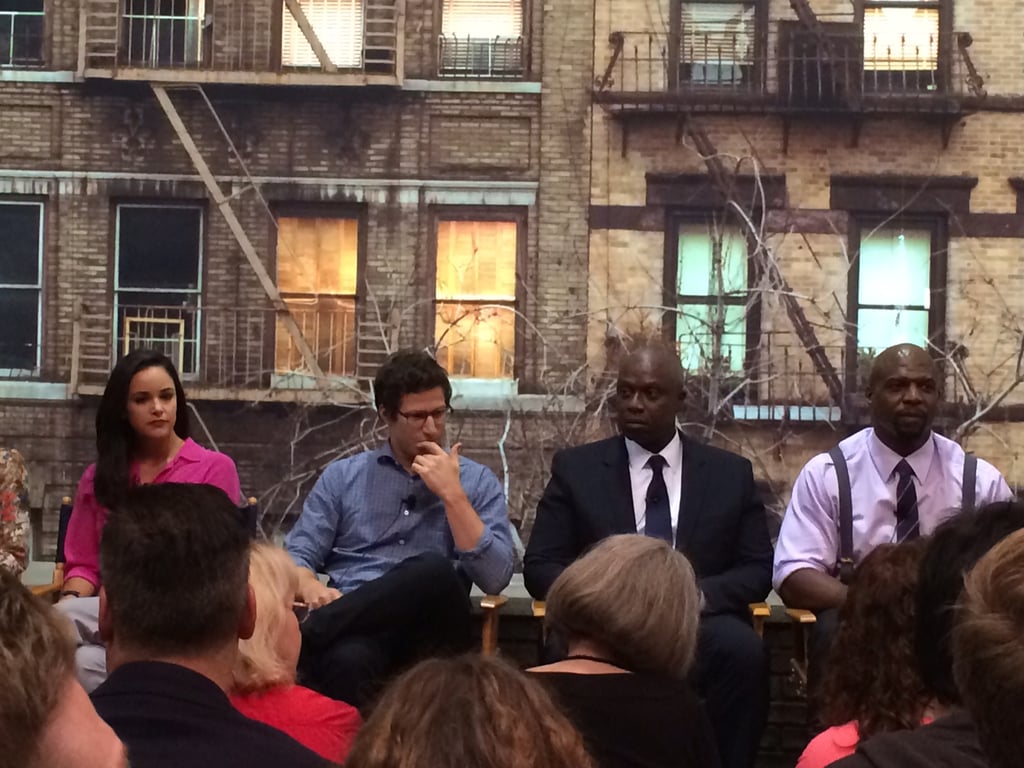 The cast gathered for the show's panel and gave some season-two spoilers [3].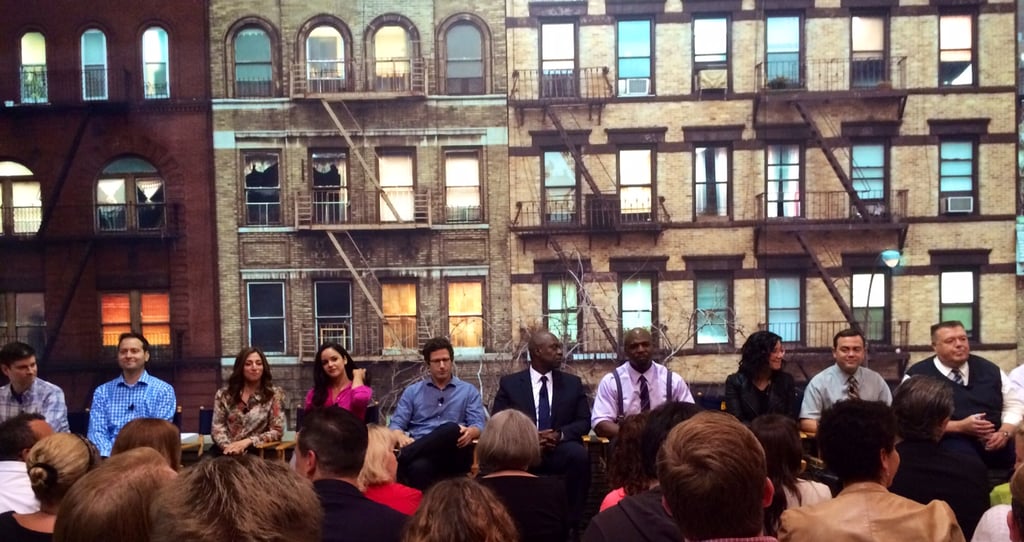 Here's the whole team!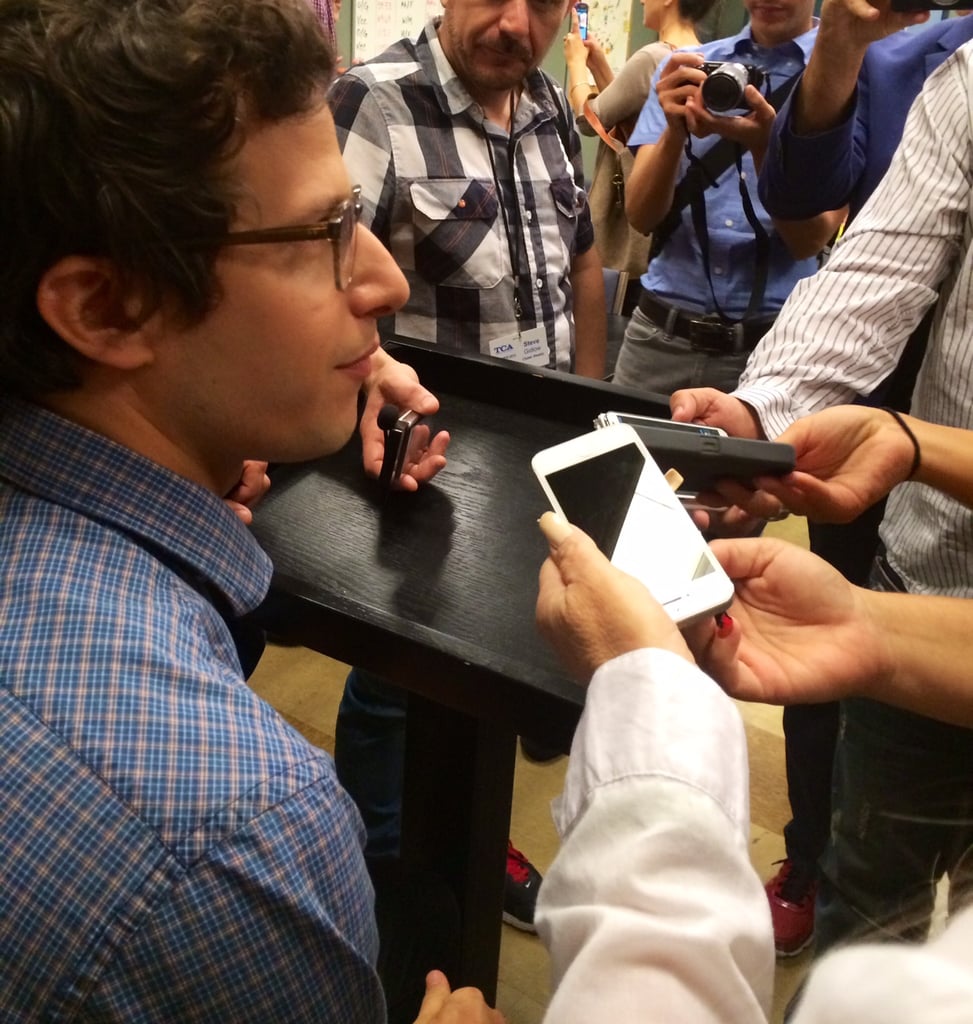 Andy Samberg [4] was — of course — surrounded after the panel.
Melissa Fumero, aka Detective Amy Santiago, sat at her desk and answered questions about the show.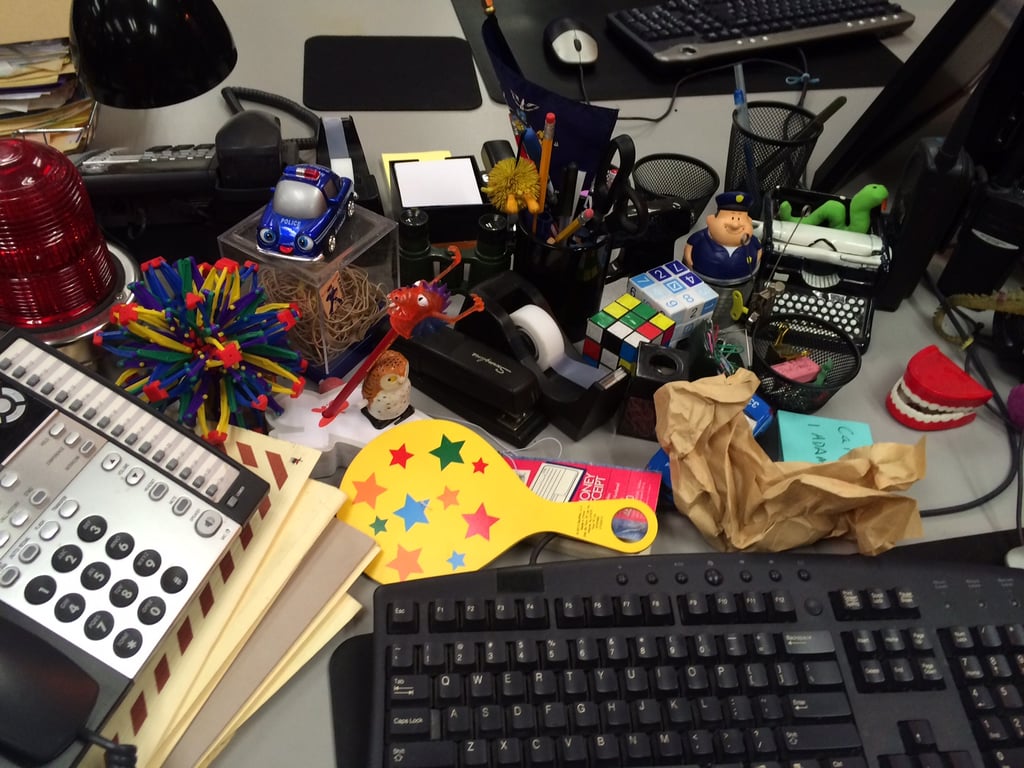 Jake Peralta's desk is like a page out of an I Spy book.
We caught up with Emmy nominee Andre Braugher at his onscreen desk.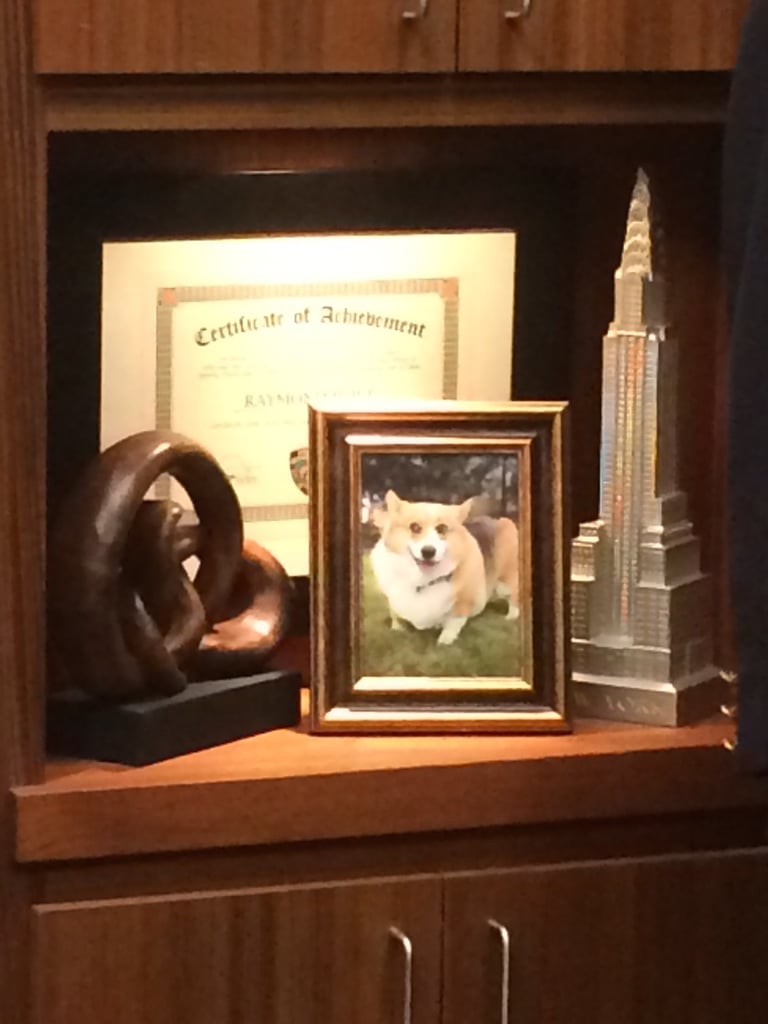 Behold: the best part of Captain Holt's office.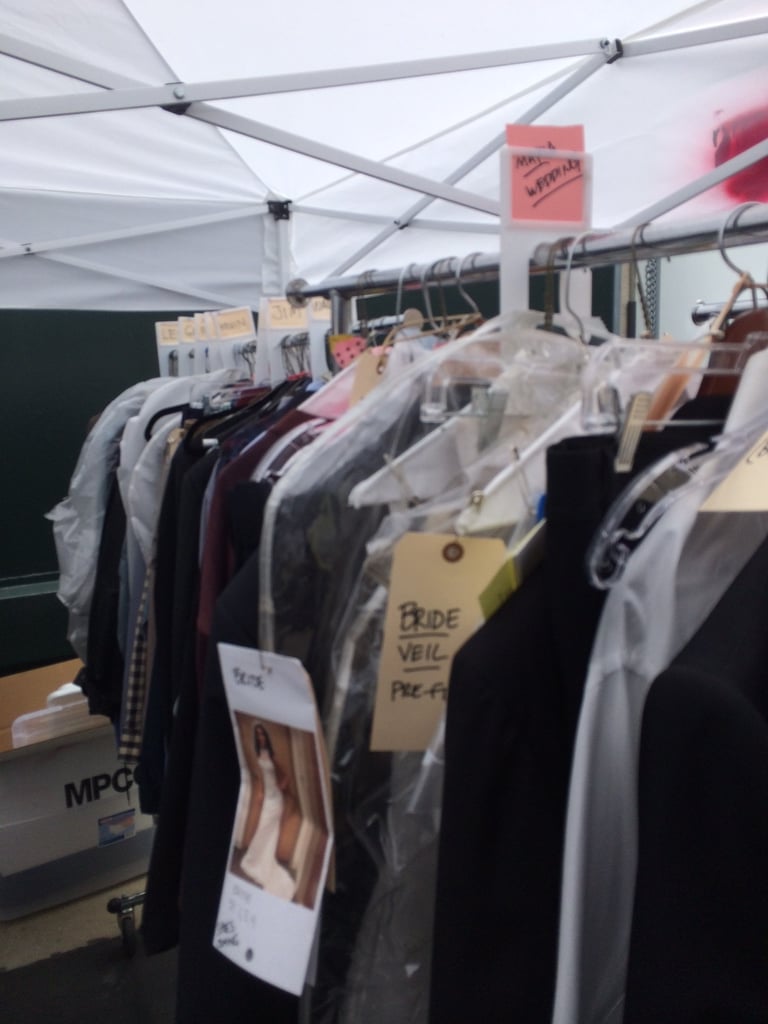 Wait a tick — what's up with that wedding [5] dress?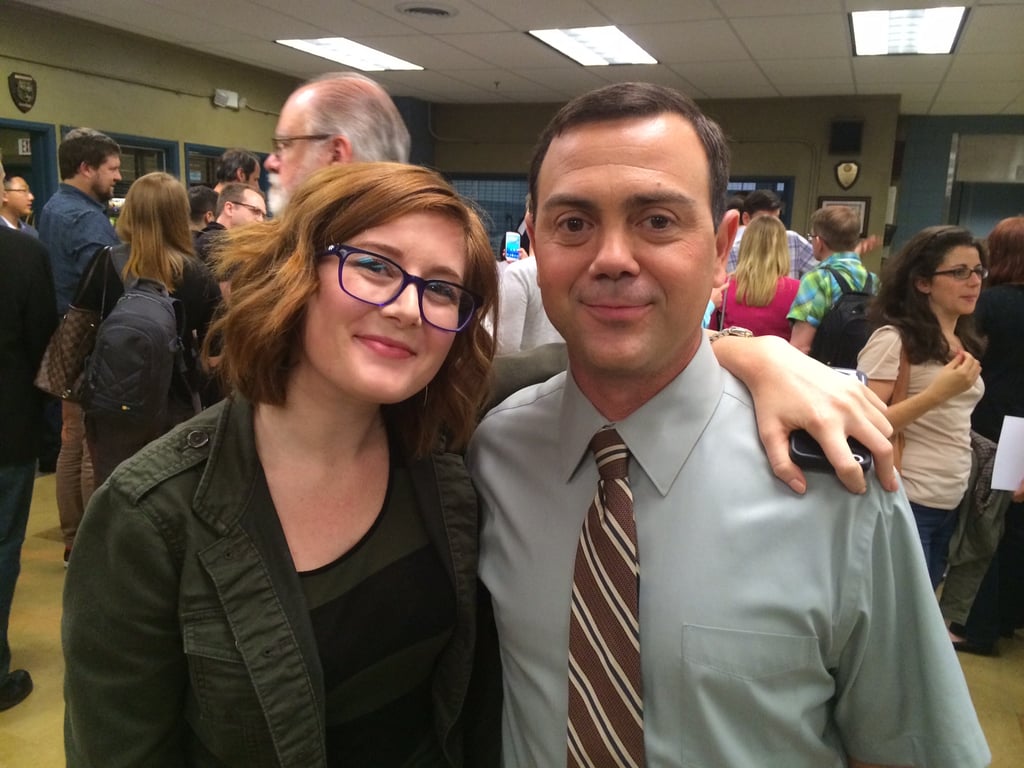 I found Joe Lo Truglio!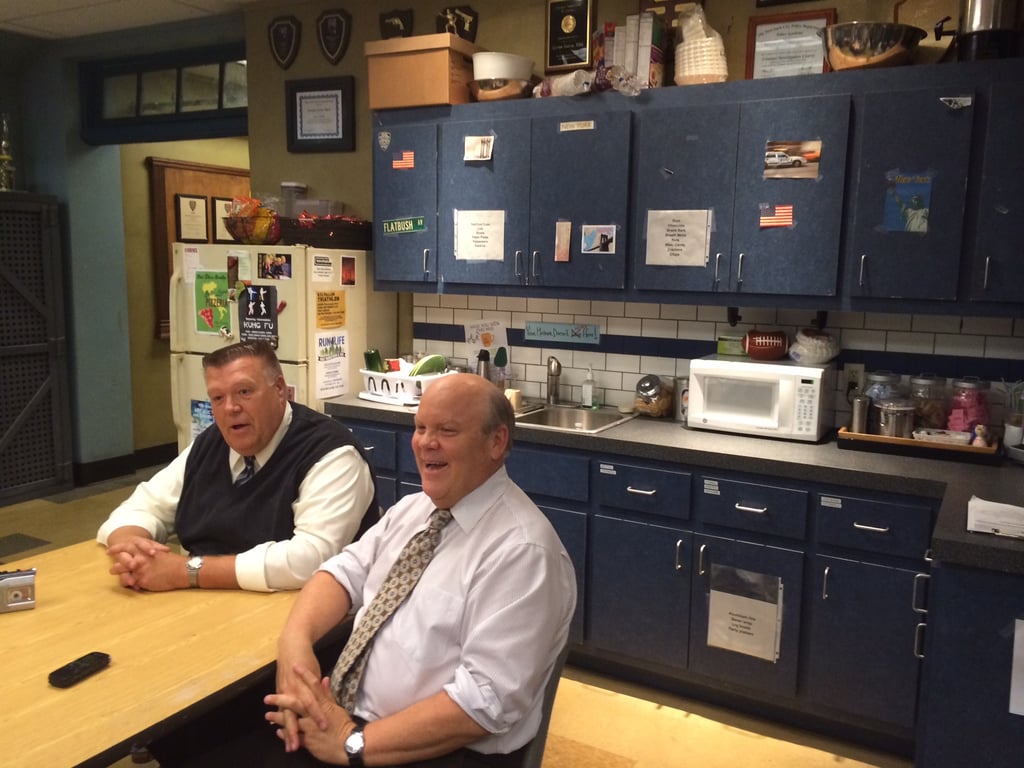 The writers also said Scully (Joel McKinnon Miller) and Hitchcock (Dirk Blocker) might be getting more camera time this season.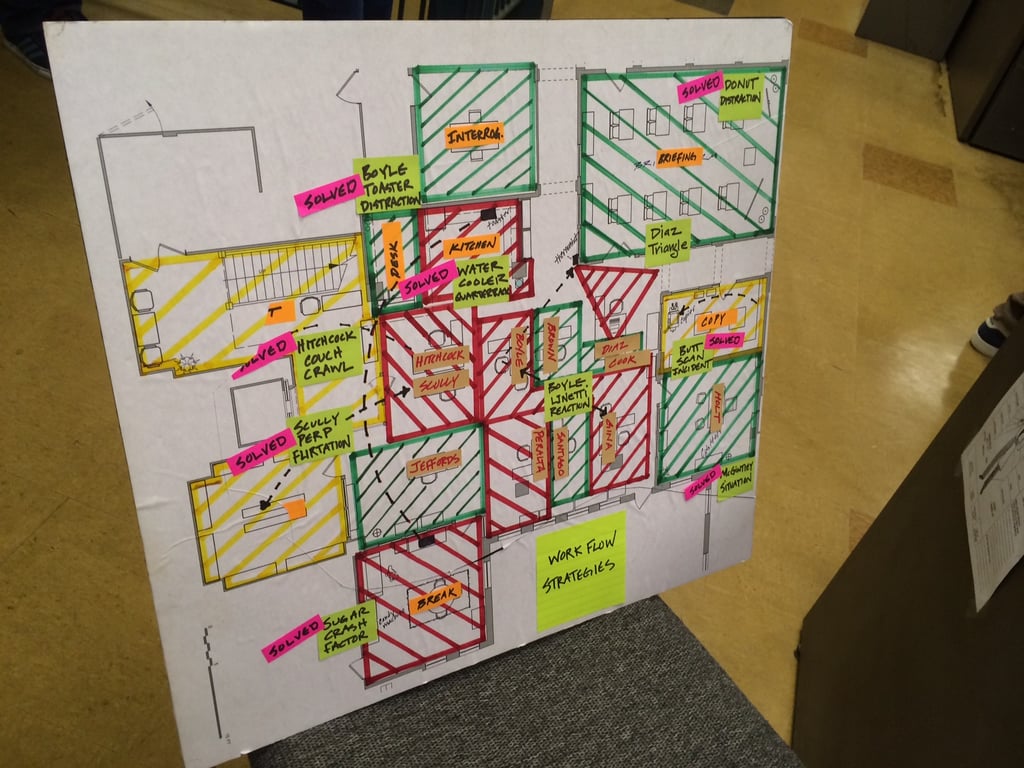 In case you've been wondering, here's the office seating chart.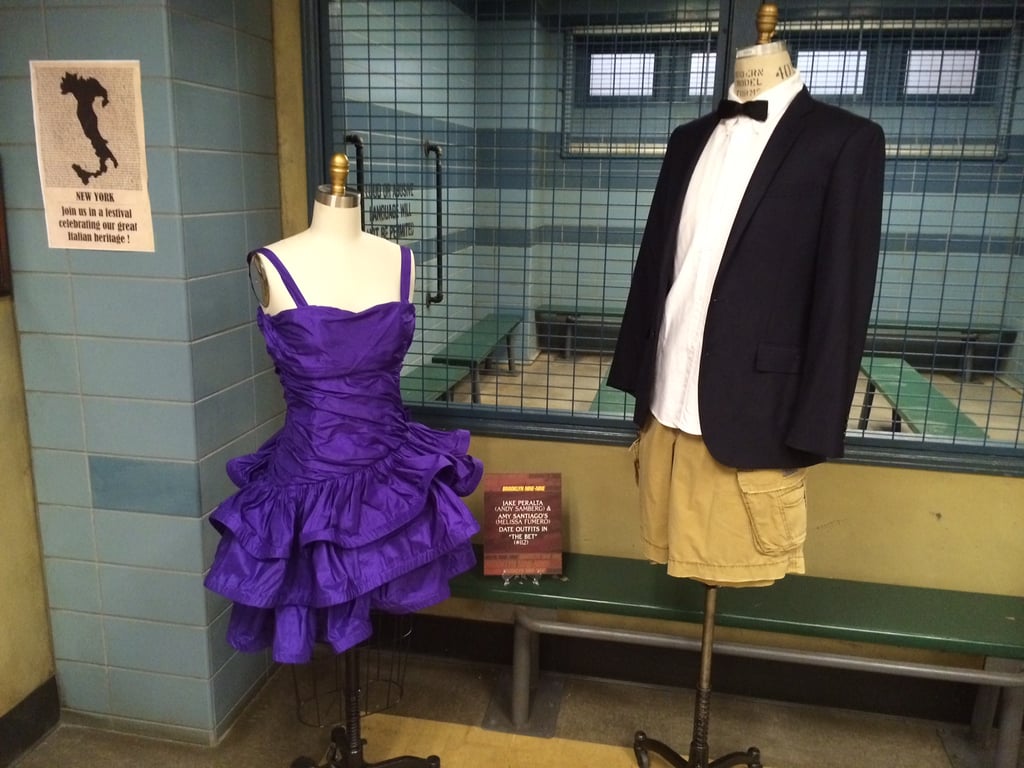 It's Peralta's and Santiago's date-night outfits!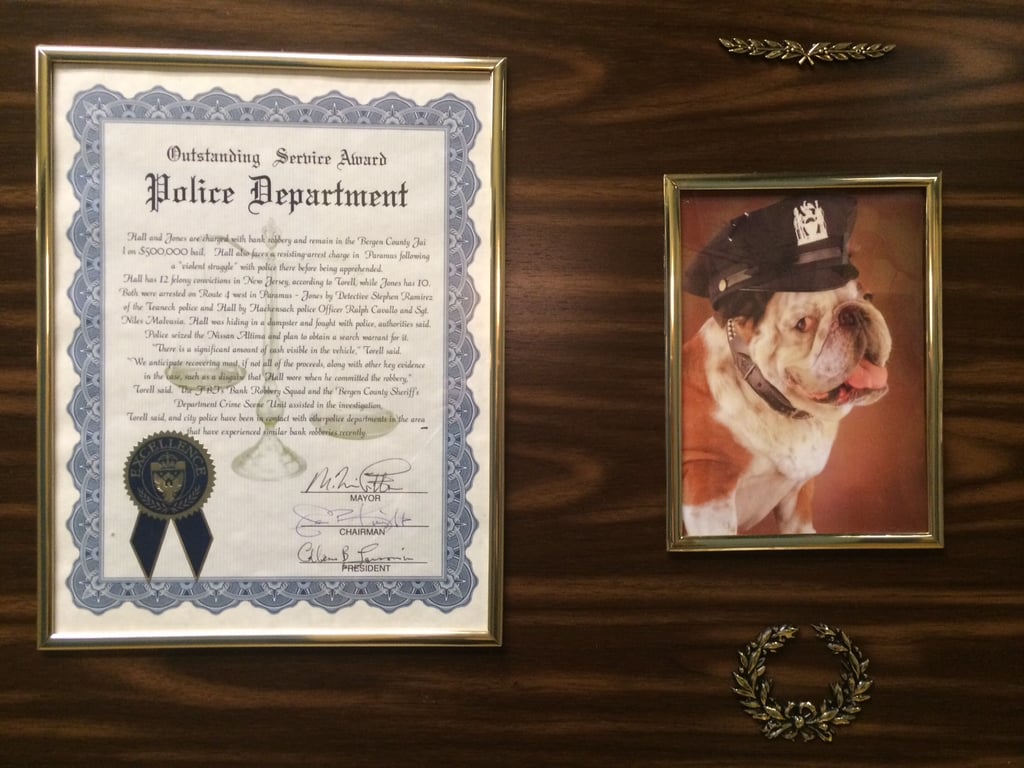 How could you not take a picture of this?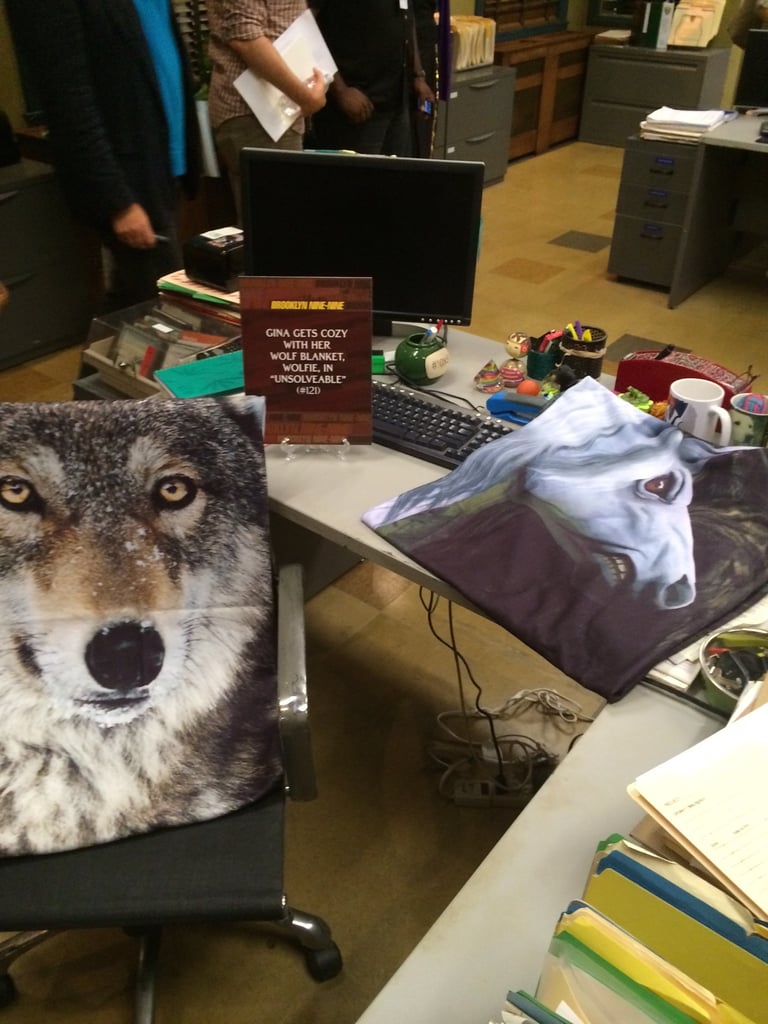 Gina's (Chelsea Peretti) desk is pretty much exactly as you'd expect it to be.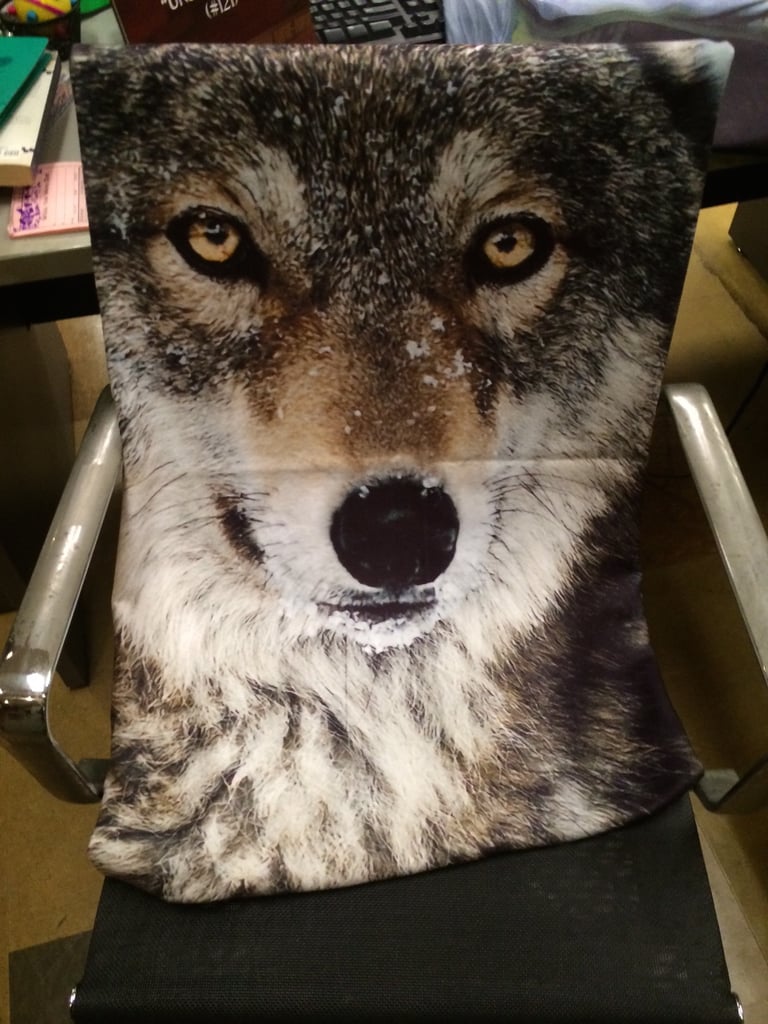 You know you wanted a close-up of Wolfie, Gina's prized possession.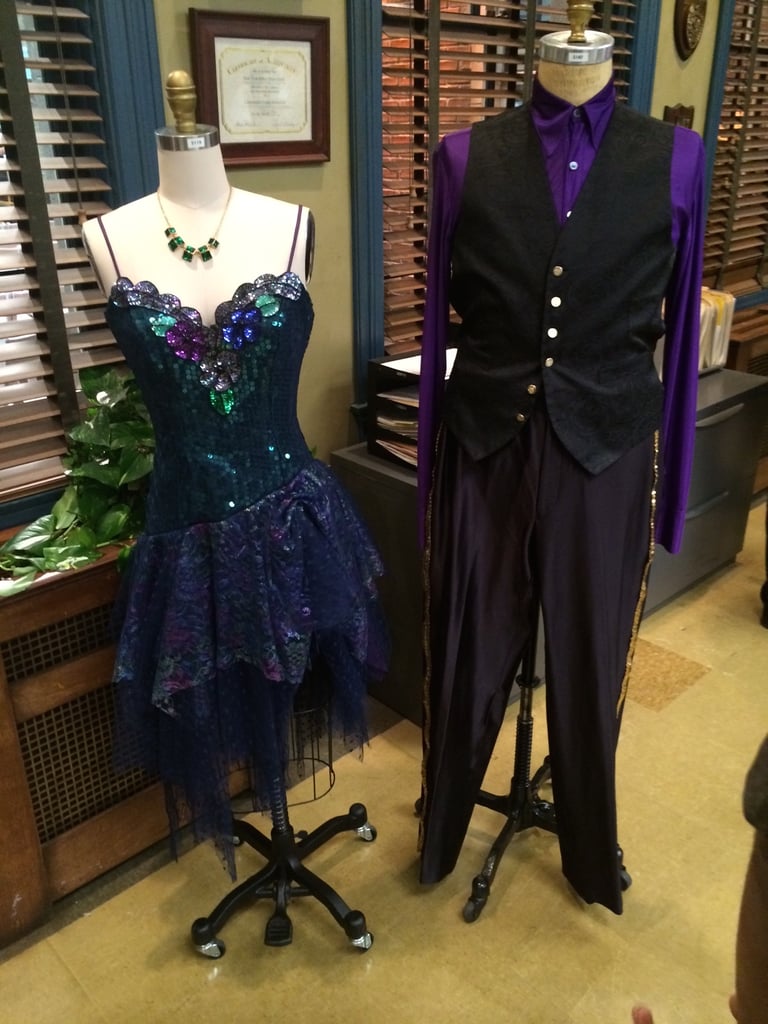 Remember the season finale? Here are Santiago's and Peralta's thrift-shop outfits for the dance competition. So much sparkle.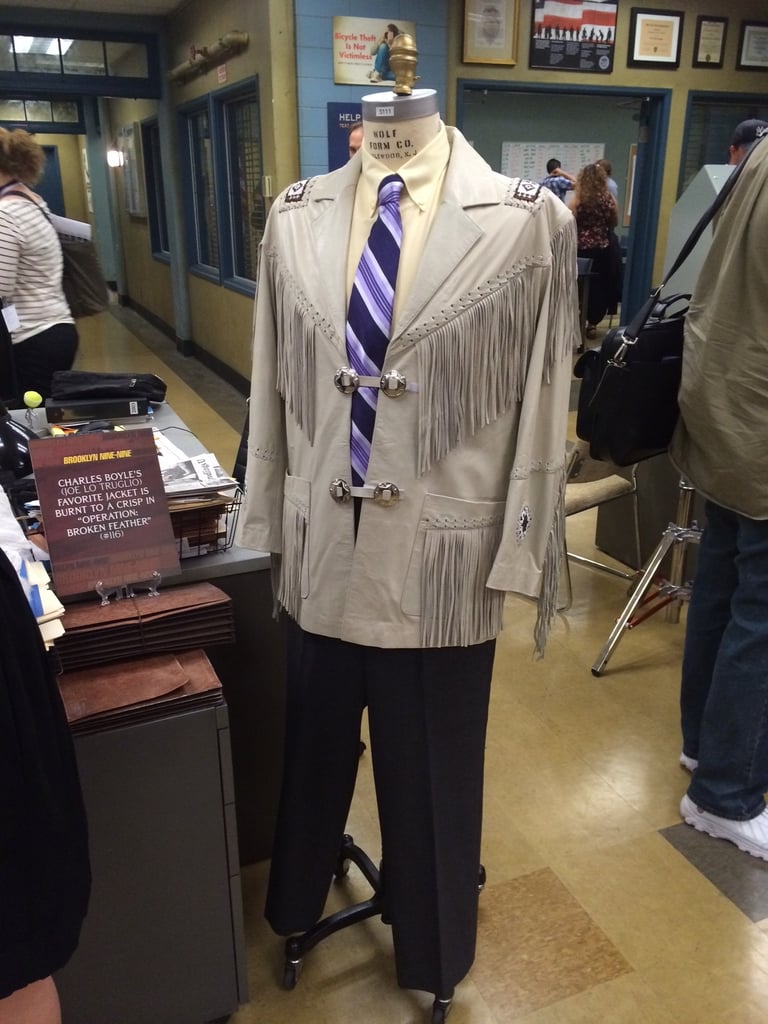 Best suit ever?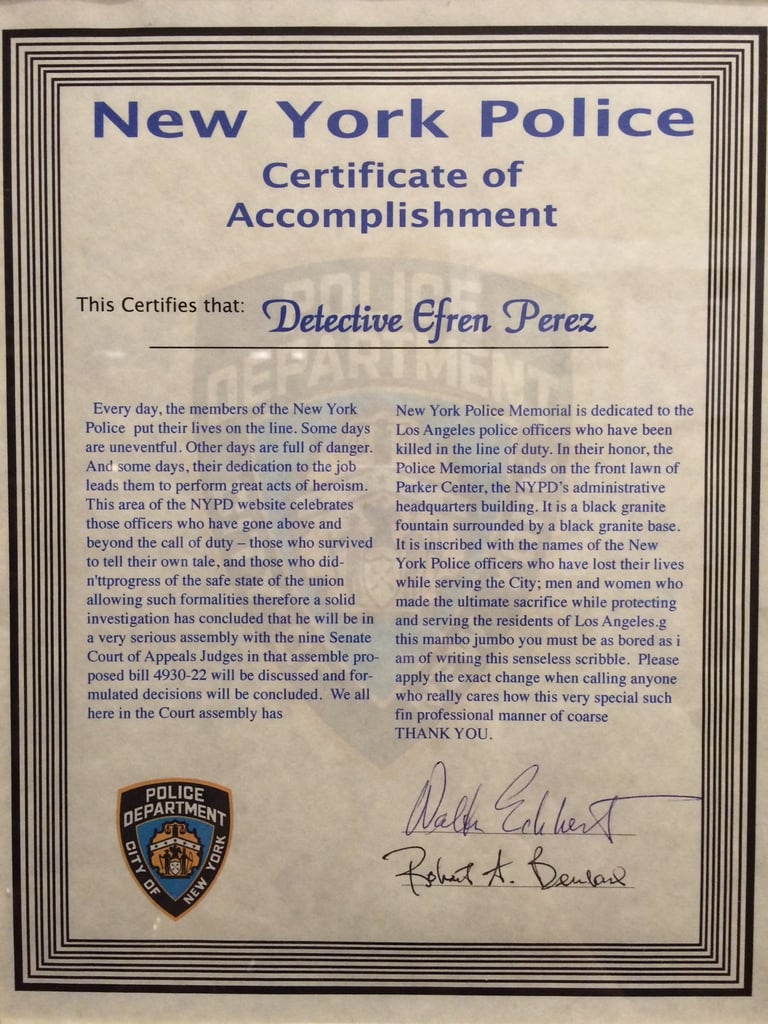 Someone became superlazy while writing up this "authentic" certificate.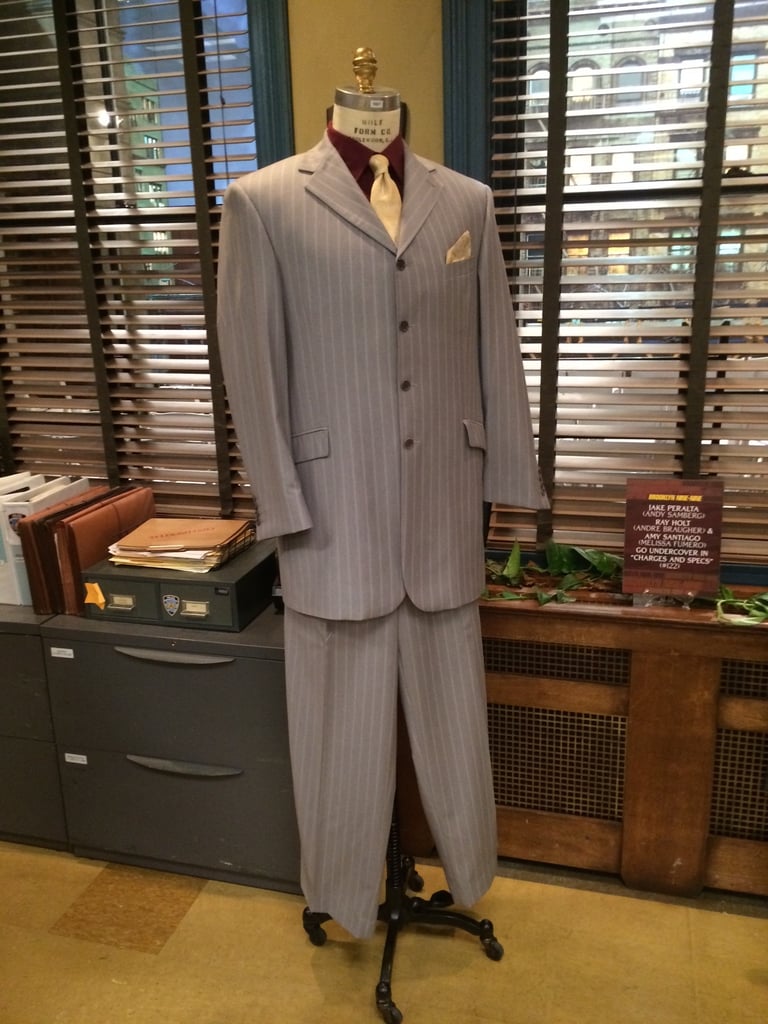 And don't forget about Captain Holt's sweet threads.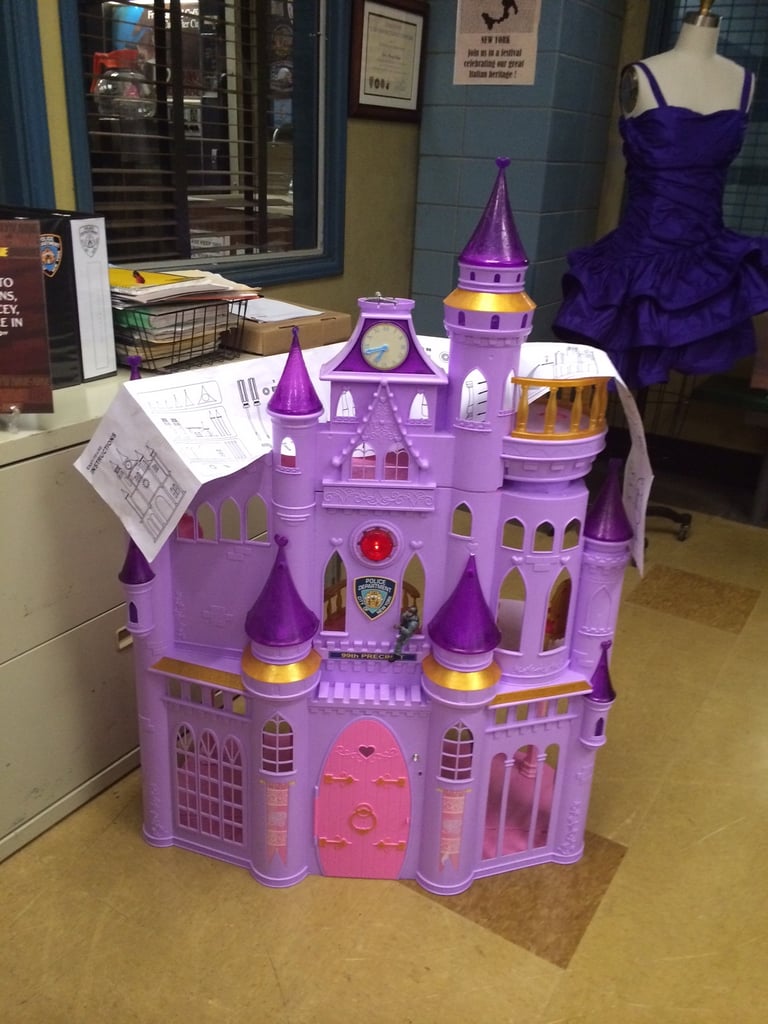 Found this by Terry's (Terry Crews) desk — fully assembled!
This guy lives in the break room.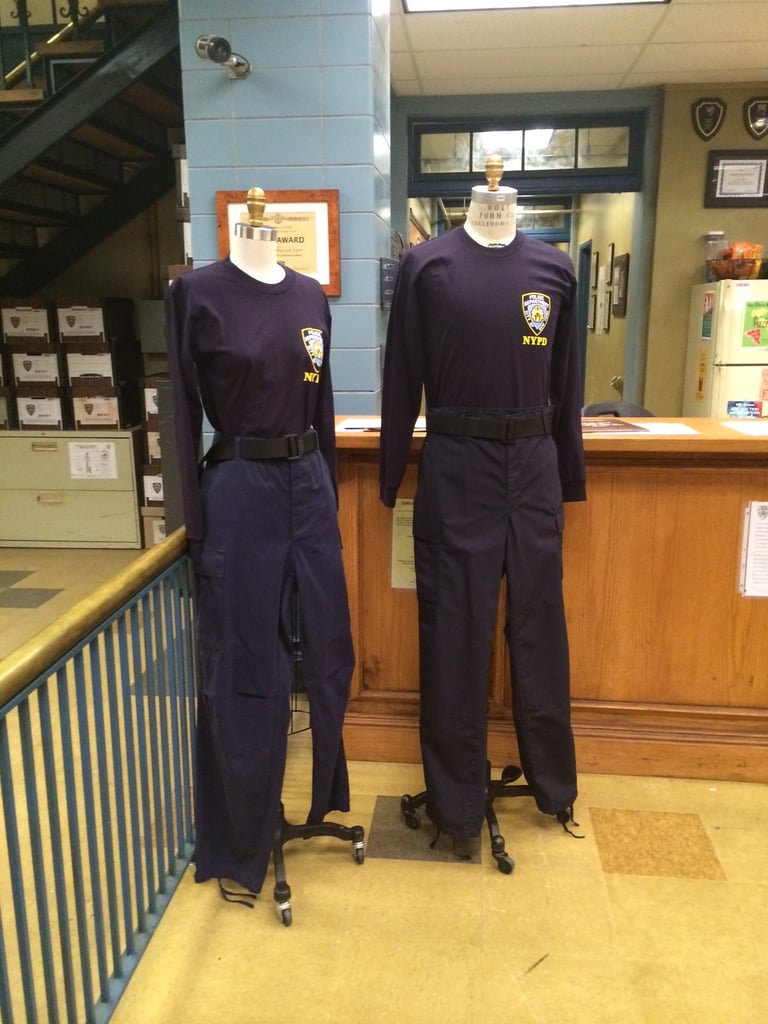 Almost asked to try one of these on. Likely would have been denied.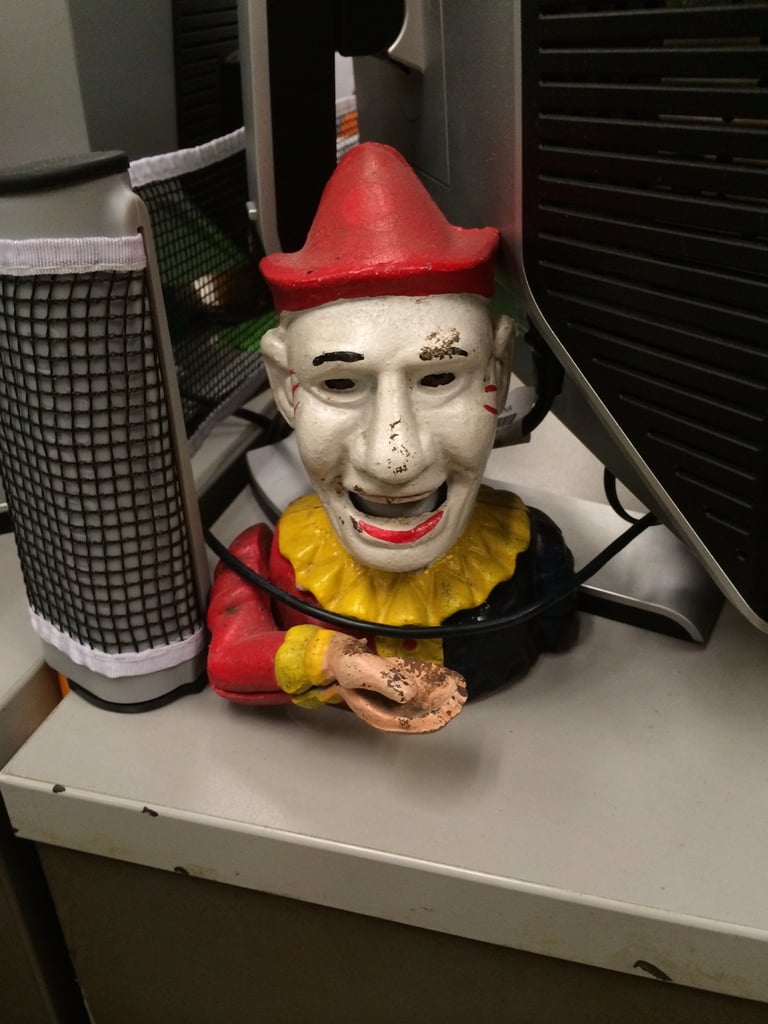 This was on a random desk, and it's TERRIFYING.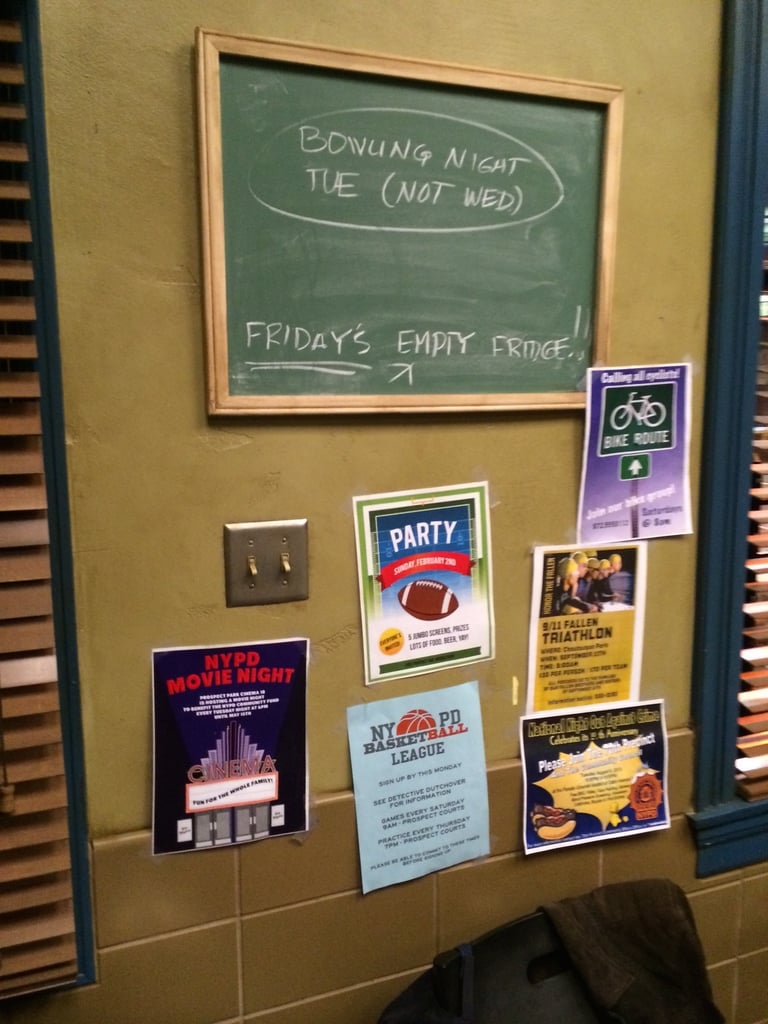 Check out the precinct's bulletin board.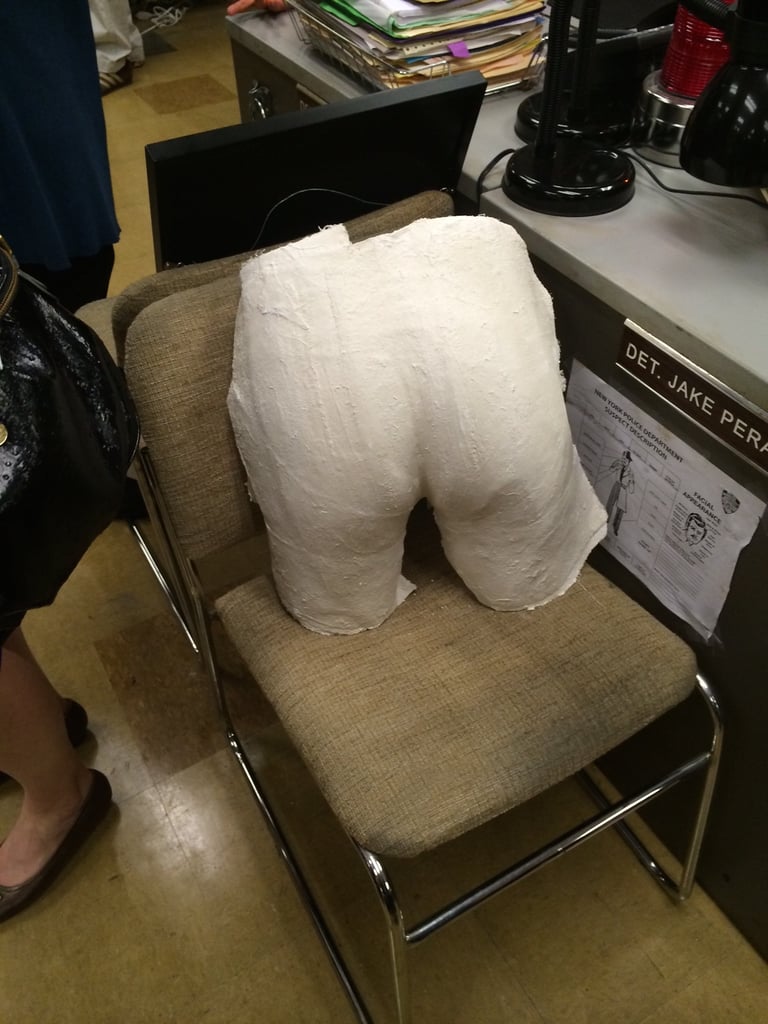 Found: Boyle's infamous butt cast.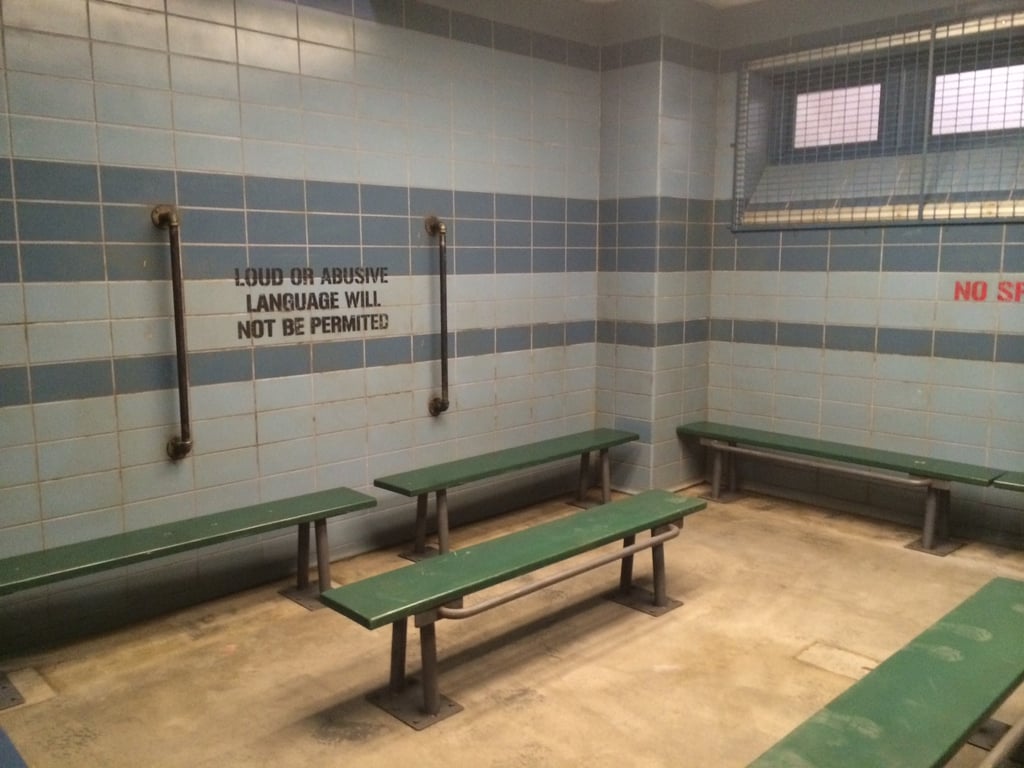 I haven't been in an actual holding cell, but this looks pretty accurate.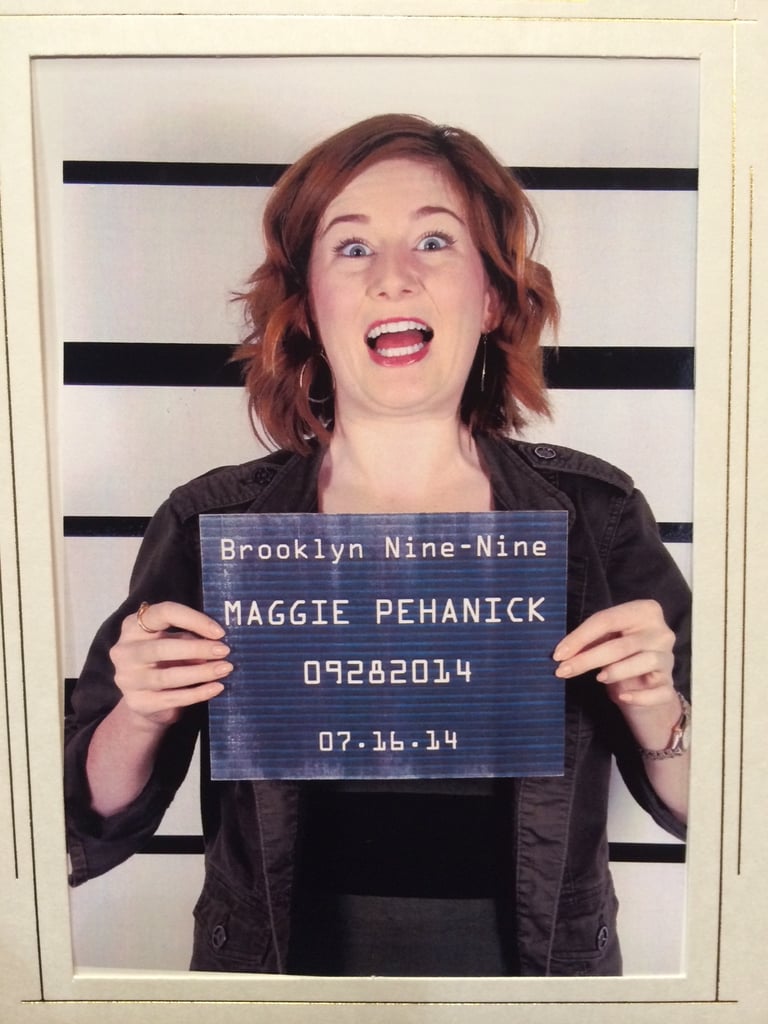 If you made it this far, your reward is this terrifying picture of me. You're welcome.