Before Twilight and The Vampire Diaries [1], it was all about Buffy Summers and her Scooby gang on Buffy the Vampire Slayer. Sarah Michelle Gellar [2] was the ultimate teen badass, slaying vampires, falling in and out of love with vampires, and talking sassy to boot. In honor of the star's birthday this week, we're looking back at Buffy and highlighting all her most badass moments in GIFs!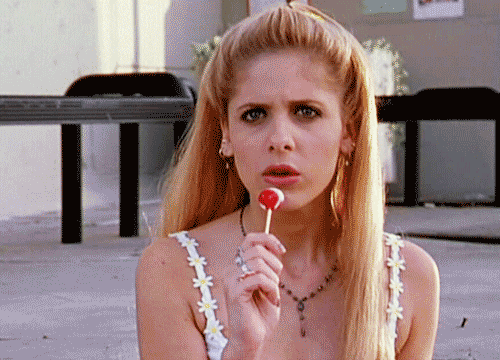 This is how we first meet Buffy.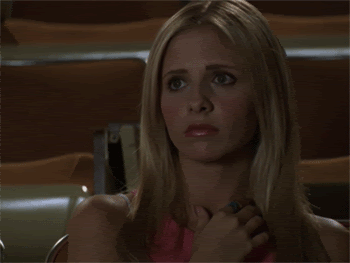 But once Giles tells her of her destiny, it's not long before she becomes the sardonic Buffy we know and love.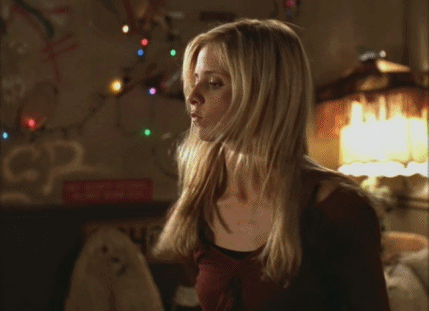 Who slays vampires, by the way.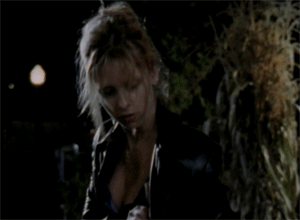 With some practice, she becomes great at it.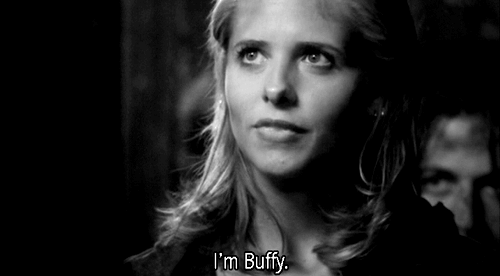 And even saying her name gives us the chills.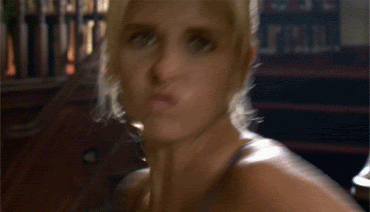 Buffy can fight, and she does the hard work to be ready for demons, monsters, you name it.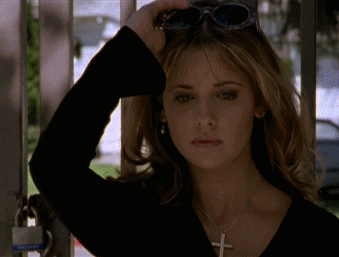 She's in really good shape. Like, really good shape.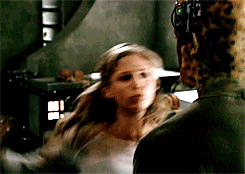 And look how gorgeous she looks during hand-to-hand combat!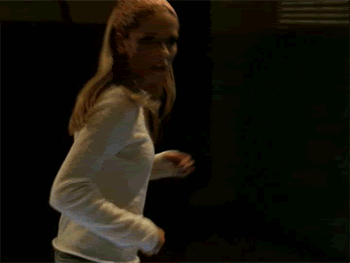 Here's Buffy's kick — and this is just some light sparring.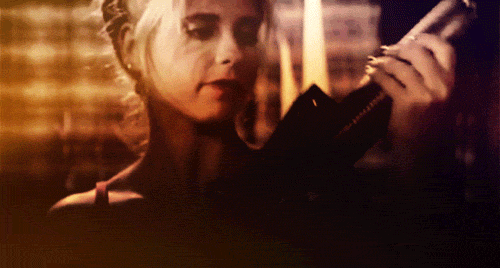 She's also good with the heavy artillery.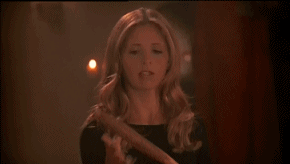 But she's handiest with a stake.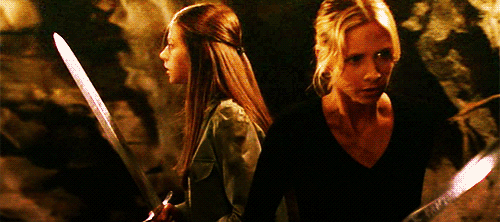 Or swords and a sidekick.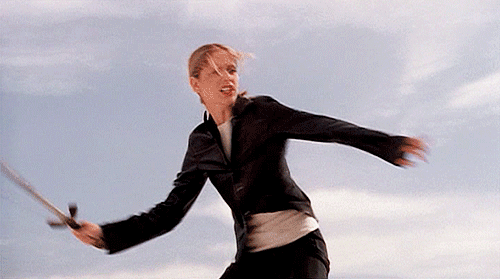 Check out those knife skills!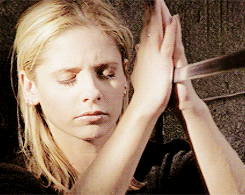 But that was nothing compared to this.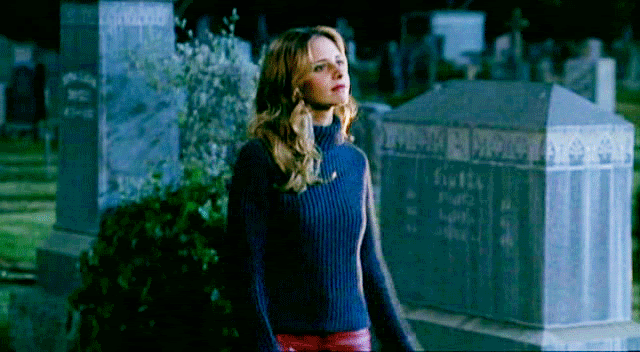 One of Buffy's finest attributes is her swagger.
She gives great attitude.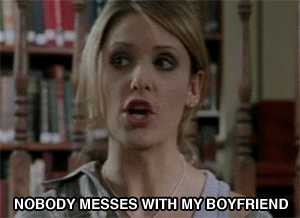 I would not mess with her.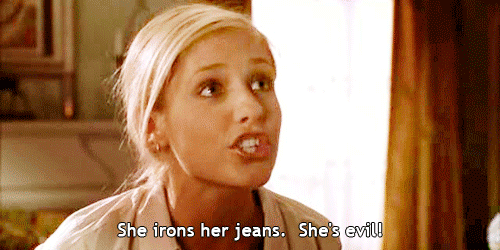 She knows what defines true evil.

And she knows what she's workin' with.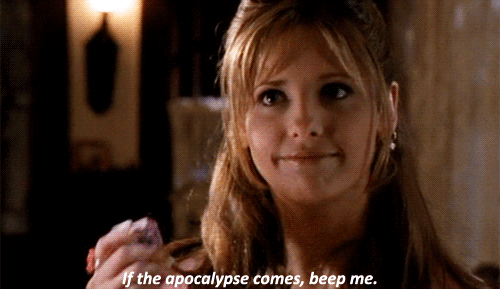 Buffy's lack of fear really defines her.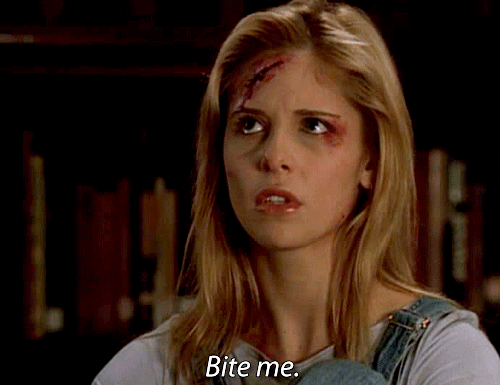 And her ability to insult never wanes.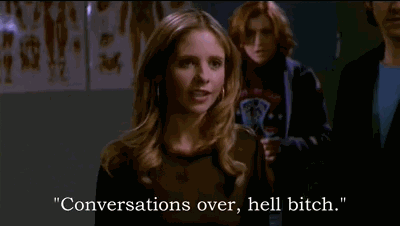 Especially if she needs to insult a demon.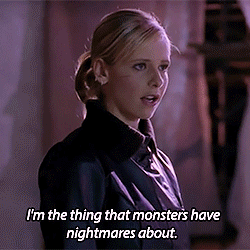 Here's to Buffy, the scariest, toughest, most glamorous slayer ever.