Whether you were a Summer-camp regular or just daydreamed about going, nothing makes camp look cooler than the movies. Thanks to silver-screen hits like The Parent Trap, Wet Hot American Summer, Camp Nowhere, and more, we grew up wishing for camp adventures of our own. Now, of course, these moments from movies set at camp [1] inspire plenty of nostalgia for what was and what could have been. To mark the start of the season, relive all your Summer-camp daydreams with these memorable movie GIFs.
Camp looked like a totally different world.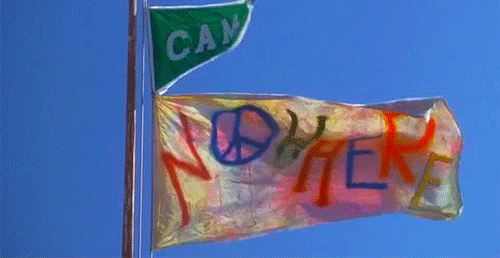 It was basically mayhem.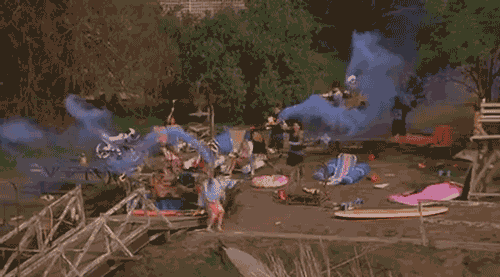 People were rollerblading into lakes.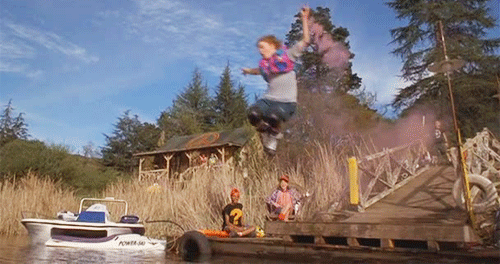 And dancing half-naked beside lakes.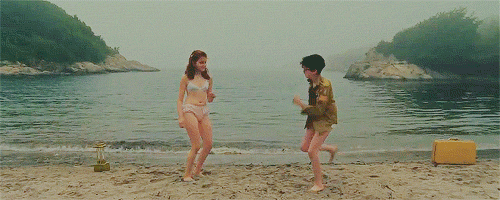 And just walking right into lakes.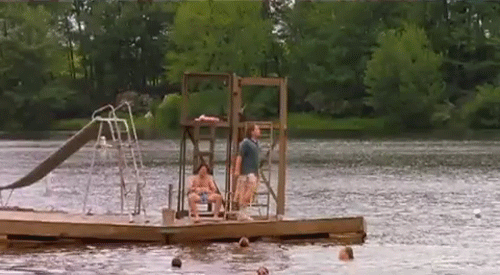 But mostly blobbing their way into lakes.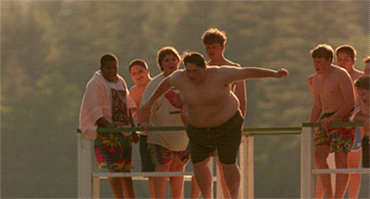 And you REALLY wanted to jump onto the blob.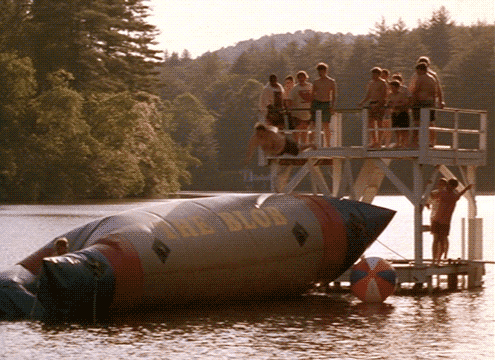 You imagined sleeping in a cool tent.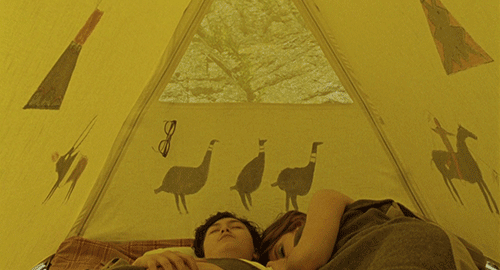 And trying cool sports like fencing and archery.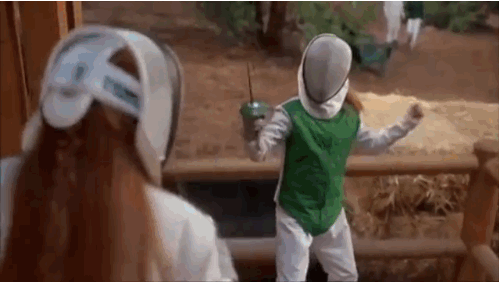 Maybe even an eating contest, because why not? It's CAMP.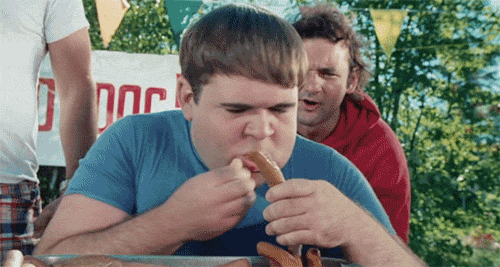 Sure, there were a few rules, but not THAT many.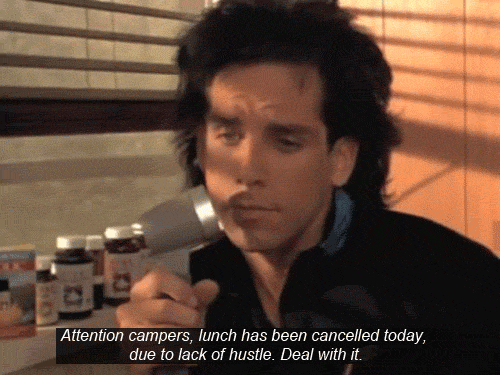 And some of the counselors might be strict.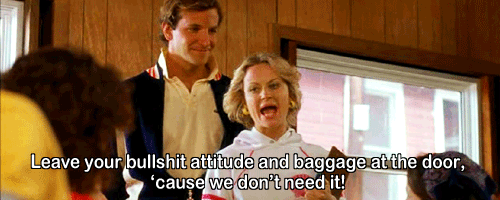 Or just, you know, really mean.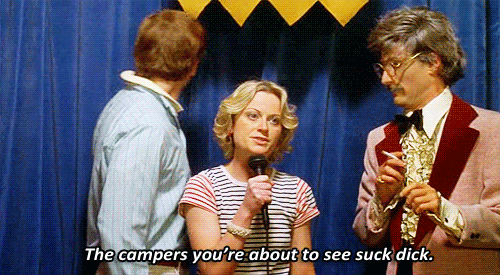 But you knew you could handle it.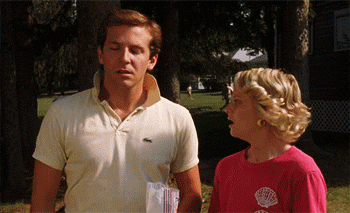 No parents? No problem.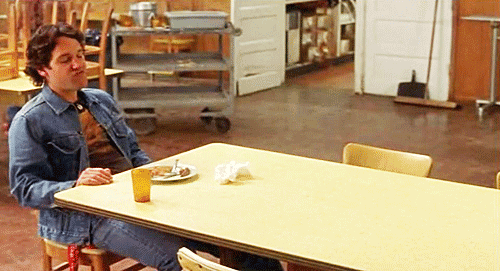 Camp was a place where anything goes.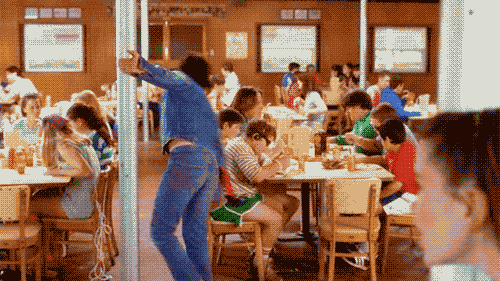 You knew there would be plenty of fun, weird activities.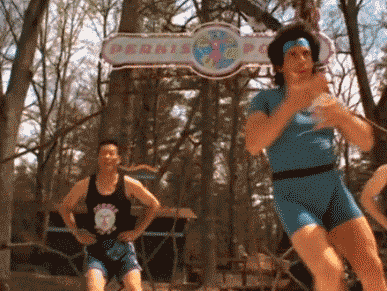 And fun, weird people.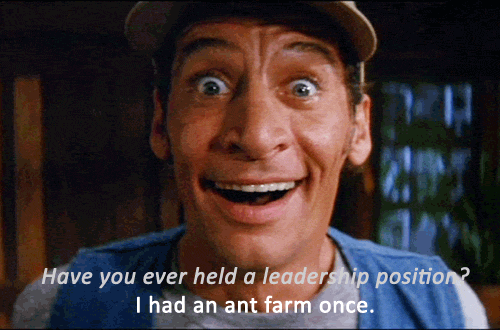 You daydreamed about crazy-impressive pranks.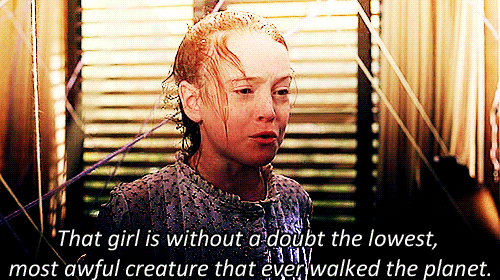 And late-night card tournaments.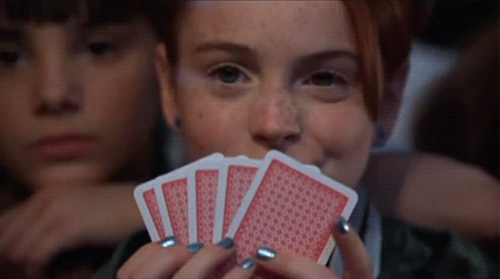 And meeting the love of your life.
You really, really wanted a summer-camp fling.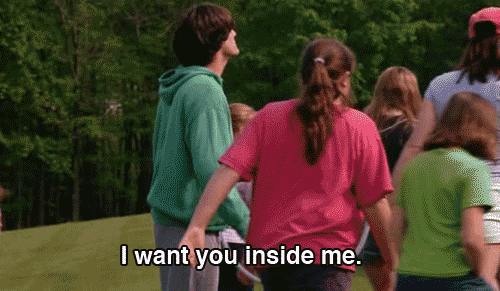 You imagined true love.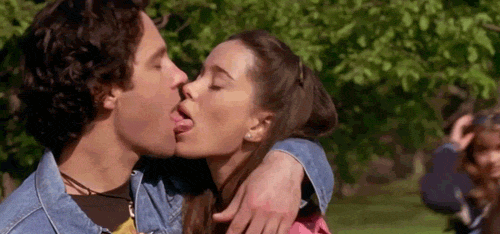 And heartwrenching breakups you could (literally) write home about.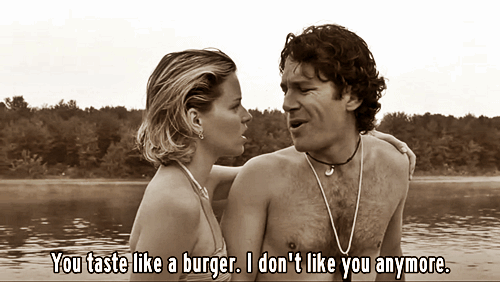 In any case, you knew camp was a place for cute boys.

Mostly, though, you just wanted to make a bunch of cool camp friends.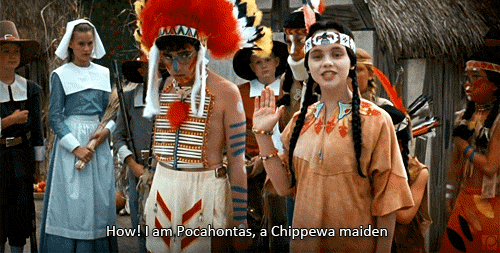 You'd stay up all night talking about love.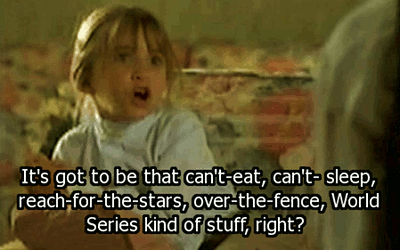 And show all your true feelings.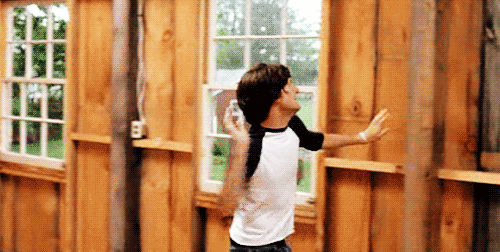 And dish on all your biggest crushes.

Not to mention the inevitable makeovers.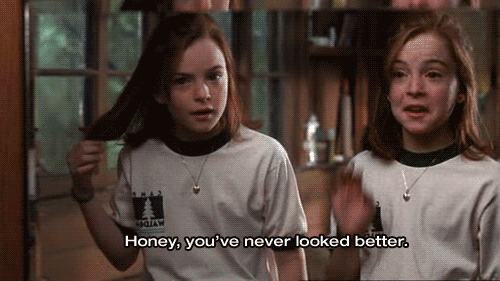 Sure, you wanted to go to camp to have fun . . .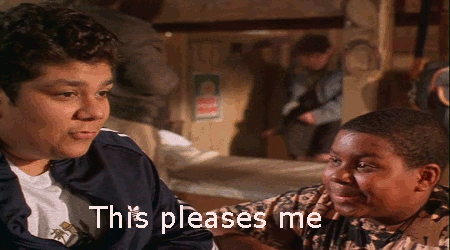 But you REALLY just wanted to go and meet your long-lost twin.

Because THAT is what happens at Summer camp, right?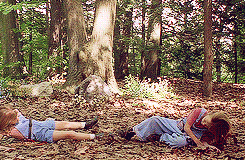 . . . Right?!