New York Comic-Con [1] took place over the weekend, but we're still celebrating all the geeky fun. Both celebrities and cosplayers are a common sight at the event (as well as Summer's gigantic San Diego convention), and sometimes the two collide when a star decides to channel a famous character — be they a famous figure in geek culture or a character that they've played themselves. Mark Ruffalo [2] and Jared Leto [3] are the latest to trick fans with clever masks. Keep scrolling to see all the celebrities who not only showed up but dressed up!
— Additional reporting by Maria Mercedes Lara and Maggie Pehanick
Justin Timberlake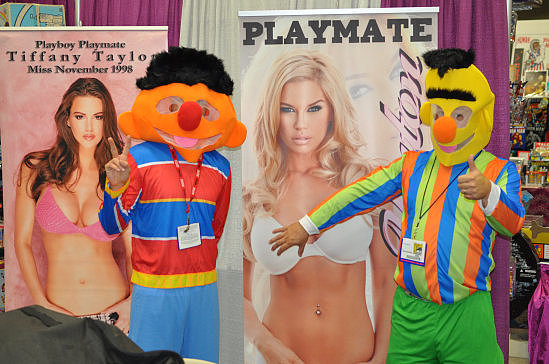 Justin Timberlake [4] disguised himself as Ernie for Comic-Con in 2011. The singer went completely unnoticed and didn't reveal his disguise until it was detailed in a 2011 Esquire profile [5] by his friend, Chris Jones, who was dressed as Bert. The blog I-Mockery [6] managed to get a snap of the star at the event while in his costume.
Source: I-Mockery.com [7]
Daniel Radcliffe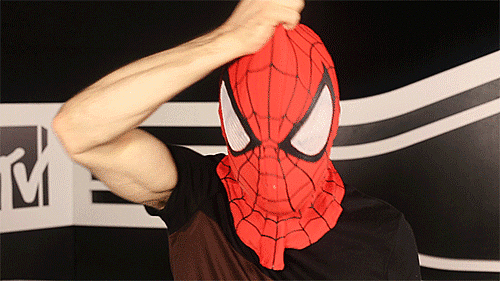 For his first Comic-Con in 2014, Daniel Radcliffe [8] disguised himself as Spider-Man to walk around and mingle with guests. Daniel told MTV that his costume worked and that he wasn't recognized by anyone. "I was just going around doing poses," Daniel said. "It was awesome."
Matt Smith
Seeing as how he previously played geek god Doctor Who, Matt Smith is something of an icon at Comic-Con. So, how can he get onto the convention floor without instantly being mobbed by fans? In 2013, the actor dressed up as Bart Simpson to play around with Doctor Who fans. Surprisingly, no one recognized him or paid him much attention, but the whole thing was captured by the BBC cameras. Watch above.
Masie Williams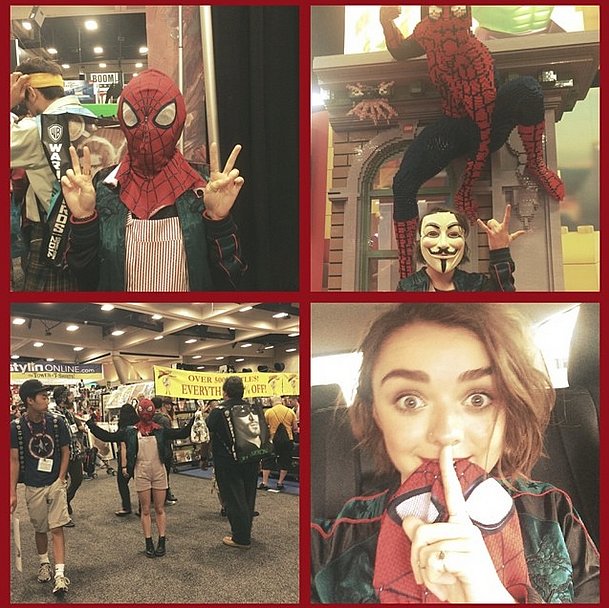 Game of Thrones star Masie Williams got into the Comic-Con spirit in 2014 with not one but two disguises. First, she dressed up as the ever-popular Spider-Man and later changed into a Guy Fawkes mask. After she left San Diego, Masie asked fans, "Did you see this girl?"
Source: Instagram user masie_williams [9]
Andrew Garfield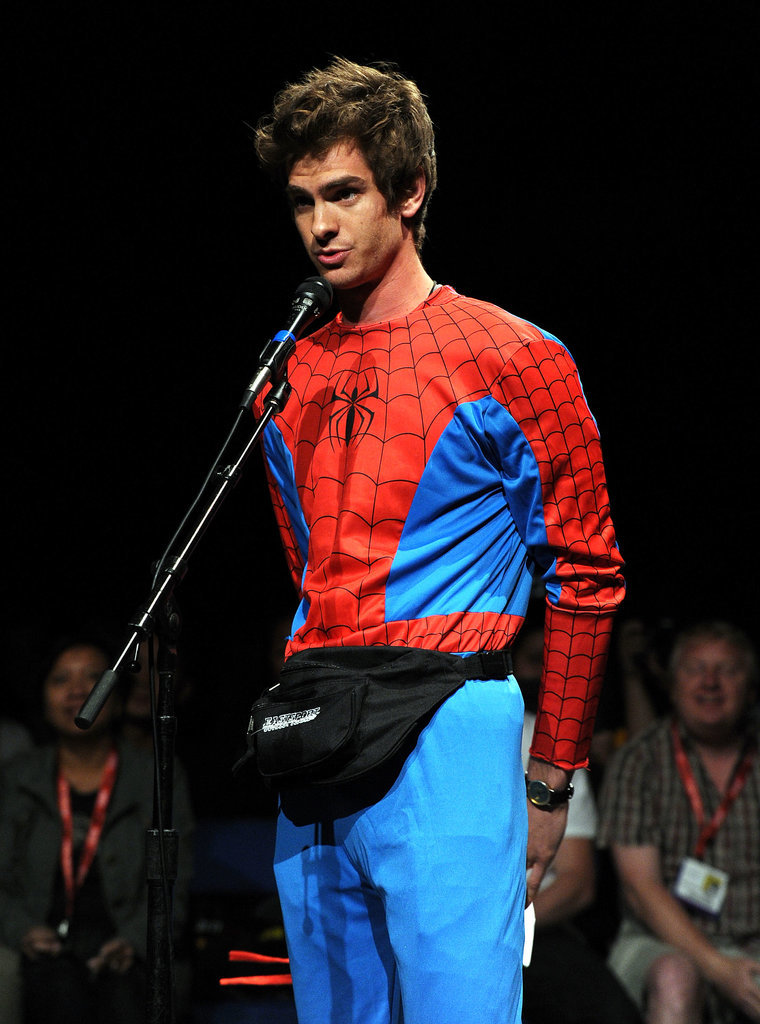 Back in 2011, a year before the Spider-Man reboot hit theaters, Andrew Garfield was in costume and ready to go.
Andrew Garfield (Again)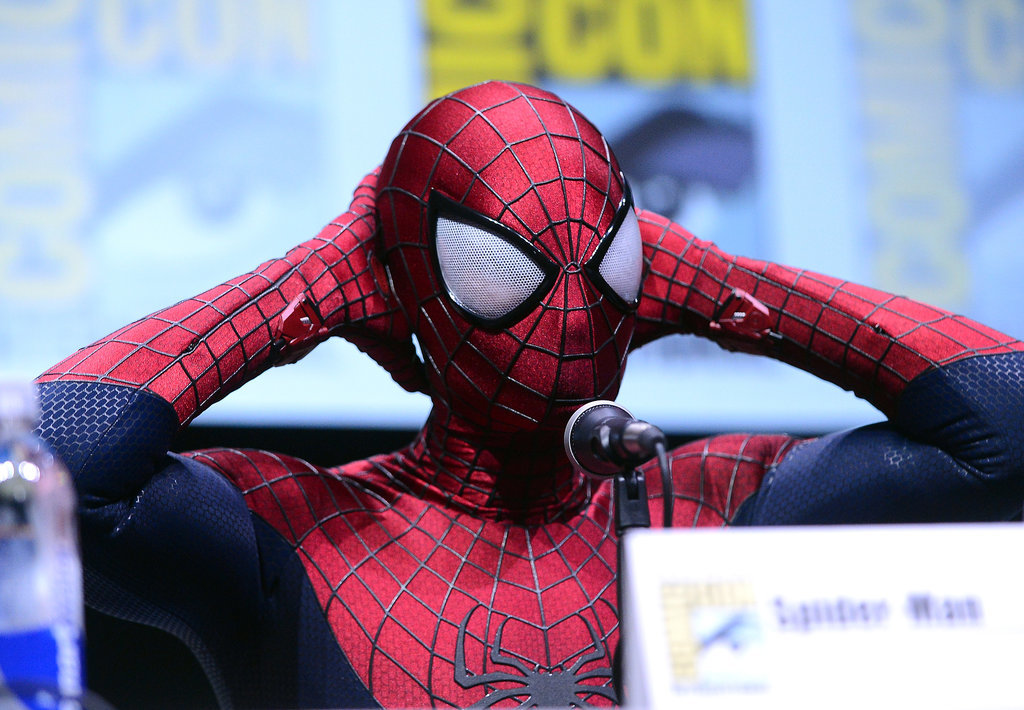 After the release of The Amazing Spider-Man, Andrew Garfield dressed up in his real Spider-Man at Comic-Con in 2012.
Peter Jackson
The Hobbit director Peter Jackson tricked fans at Comic-Con in 2014 when he dressed up as an Evil Jester. Afterwards, he wrote, "I had a fun day at Comic Con walking among you all. Did anyone see the Evil Jester? Some of you did because you asked him to pose for pics!"
Source: Facebook user PeterJacksonNZ [10]
Will Ferrell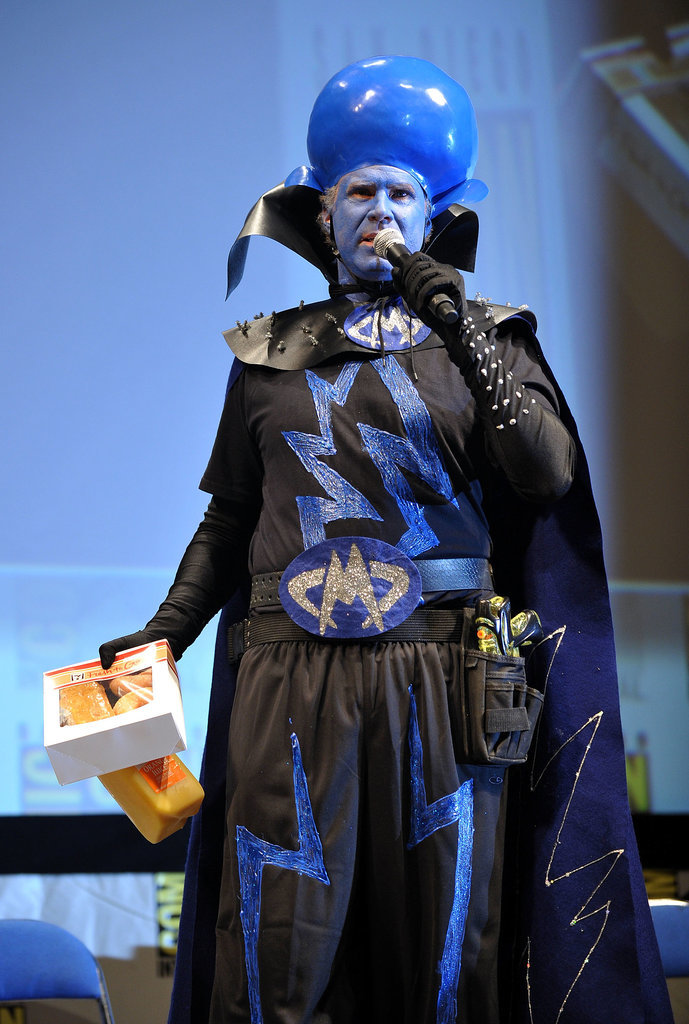 In 2010, Will Ferrell [11] dressed up as his character, Megamind, to promote the similarly named film.
Chris Lowell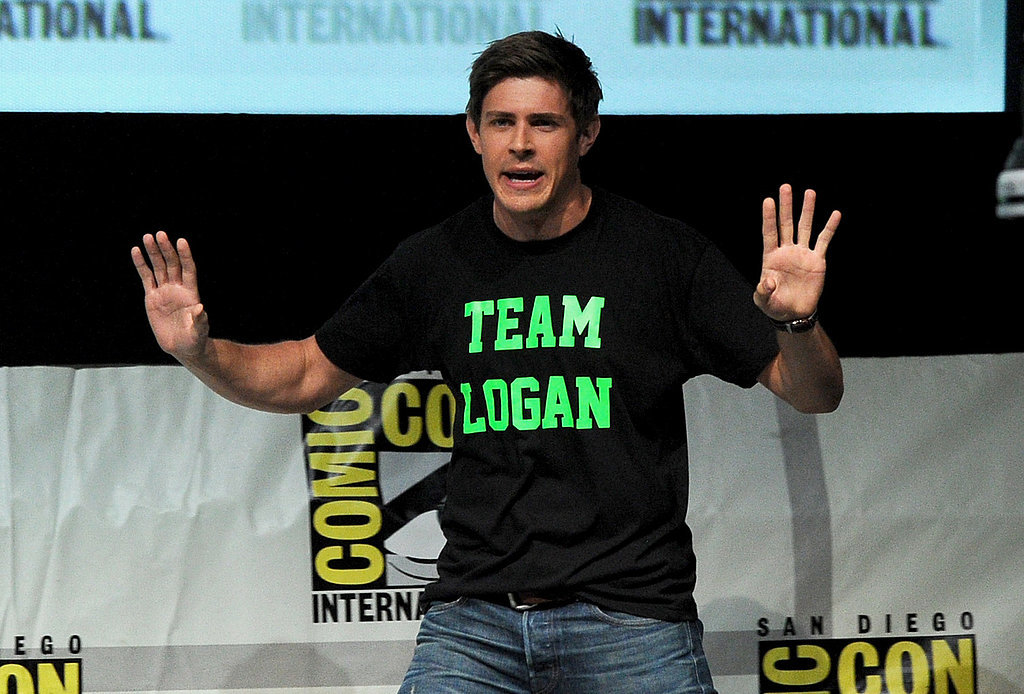 One of the most contentious points of Veronica Mars is whom Veronica will end up with. At Comic-Con in 2013, the cast decided to have a little fun.
Ryan Hansen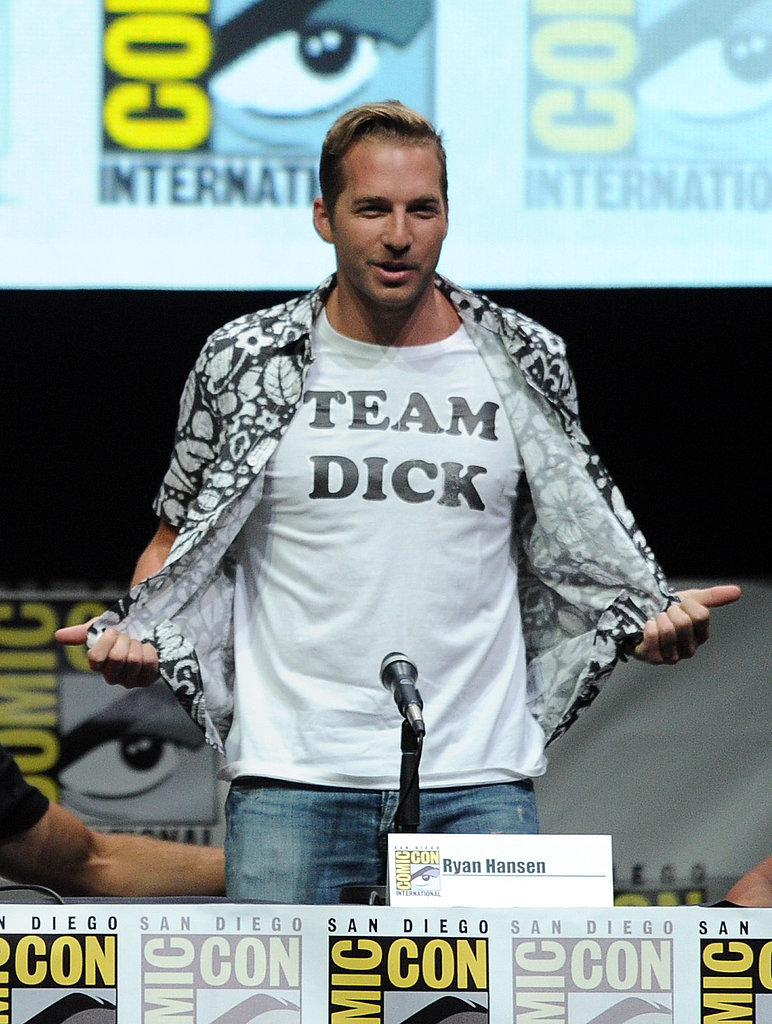 Ryan Hansen got in on the action too.
Simon Pegg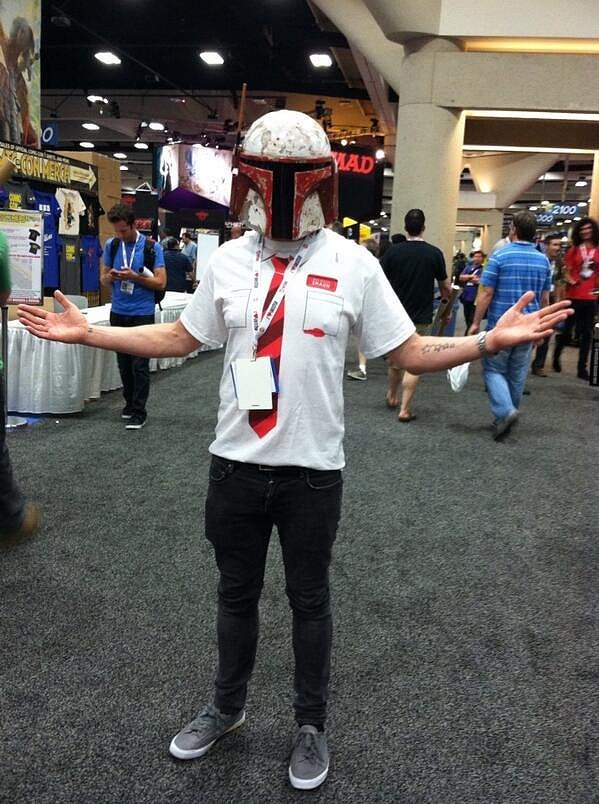 In 2013, Simon Pegg mixed his Shaun of the Dead ensemble with a Star Wars helmet to walk the convention floor while incognito. Simon said he was "hiding in the light" with his outfit.
Source: Twitter user simonpegg [12]
Audrina Patridge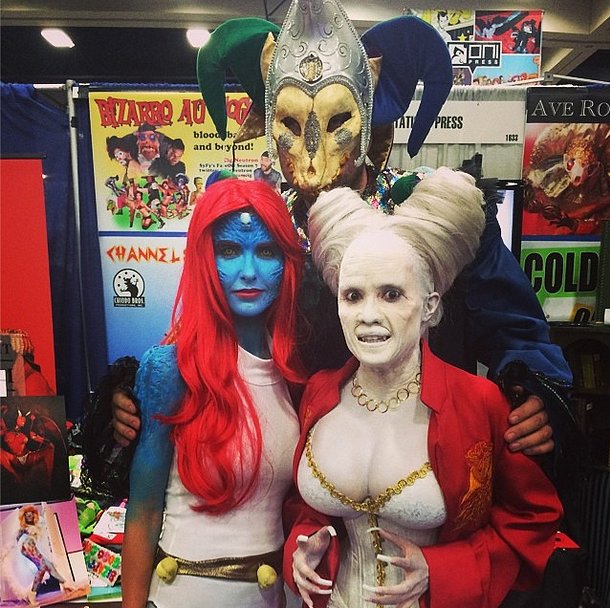 Former Hills star Audrina Patridge [13] embraced her inner geek when she dressed up as Mystique from X-Men at the 2014 convention.
Source: Instagram user audrinapatridge [14]
Bryan Cranston and Aaron Paul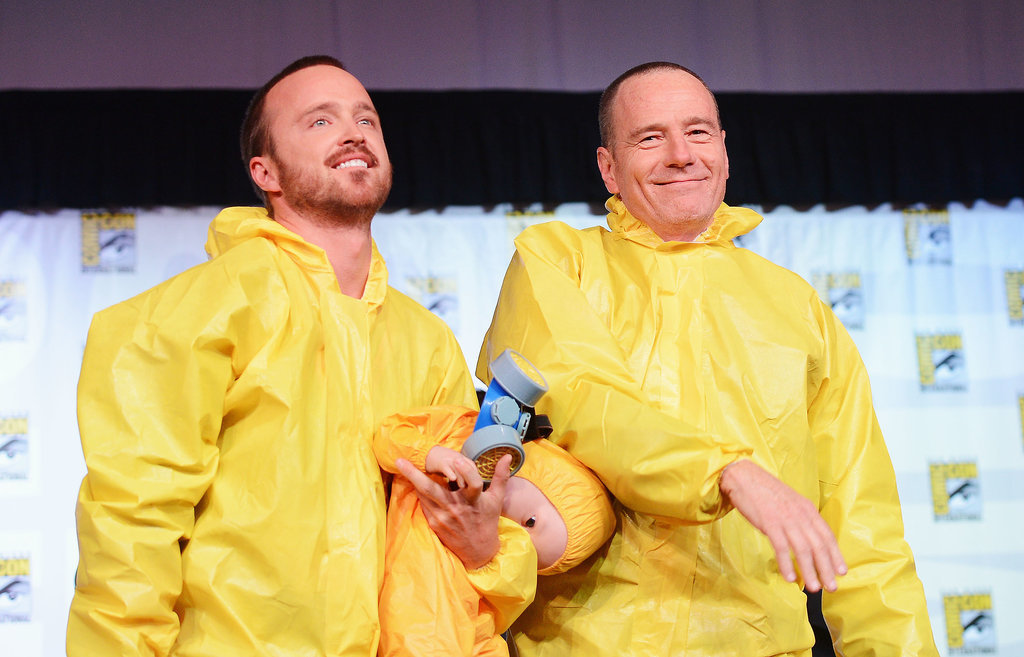 The two Breaking Bad stars stepped out in full hazmat suits at Comic-Con in 2012.
Bryan Cranston (Again)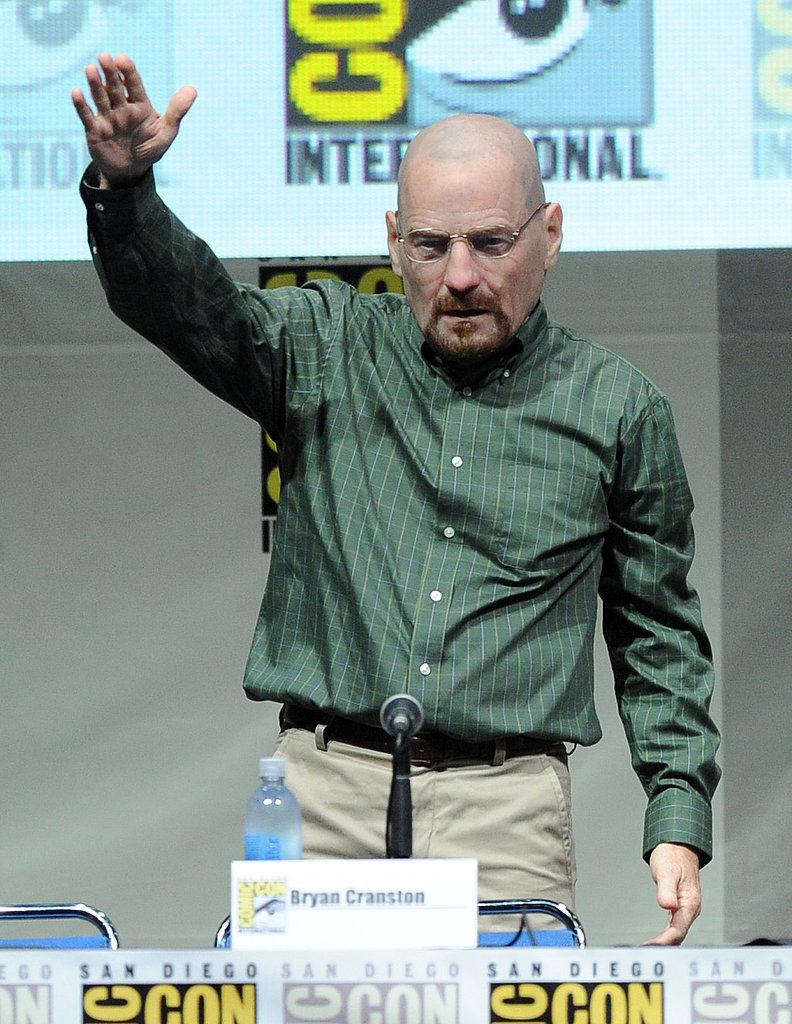 At Comic-Con in 2013, Bryan Cranston really got into character with a creepily realistic Walter White mask.
Adam Savage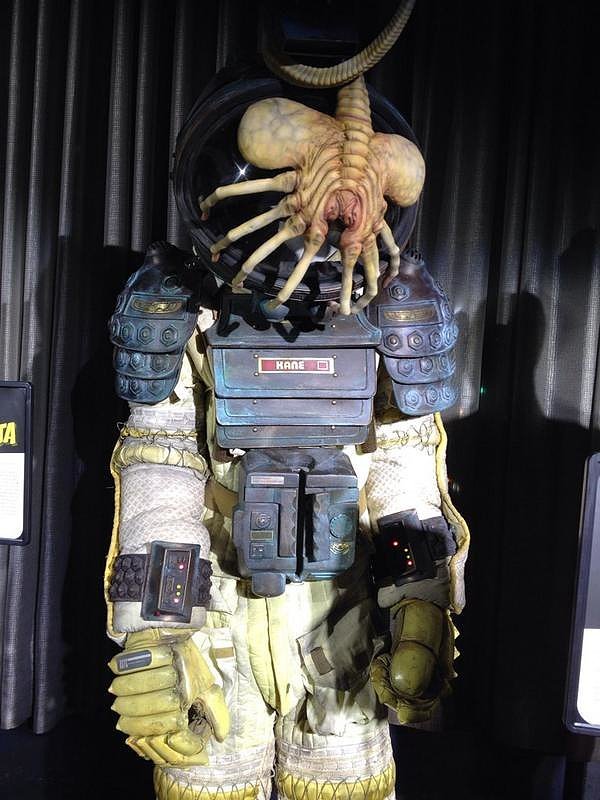 Mythbusters star Adam Savage spent 10 years working on this Alien spacesuit to wear at Comic-Con in 2014. He wasn't recognized when he walked the floor [15] in his extreme getup, but he did admit that the suit was incredibly hot inside.
Source: Twitter user BadAstronomer [16]
Jaden Smith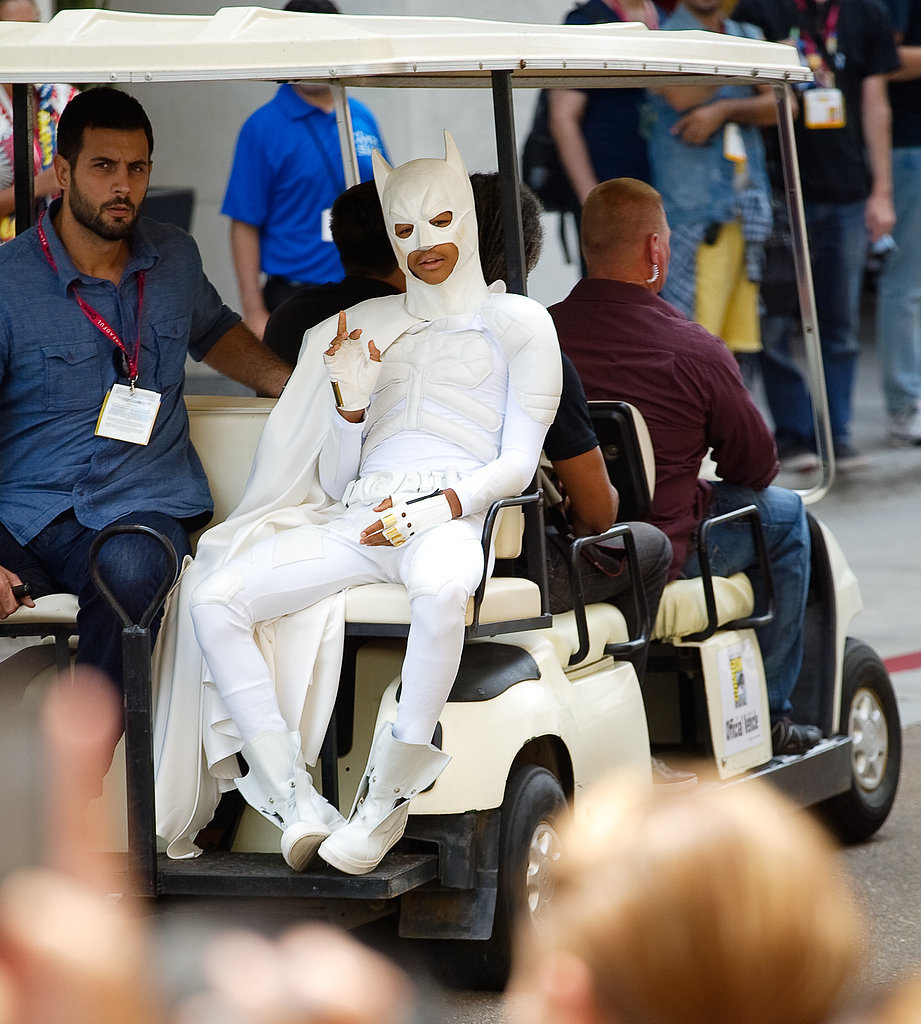 Jaden Smith got a second use out of the white Batsuit he wore to Kim Kardashian and Kanye West's wedding [17] when he attended Comic-Con in 2014.
The Cast of It's Always Sunny in Philadelphia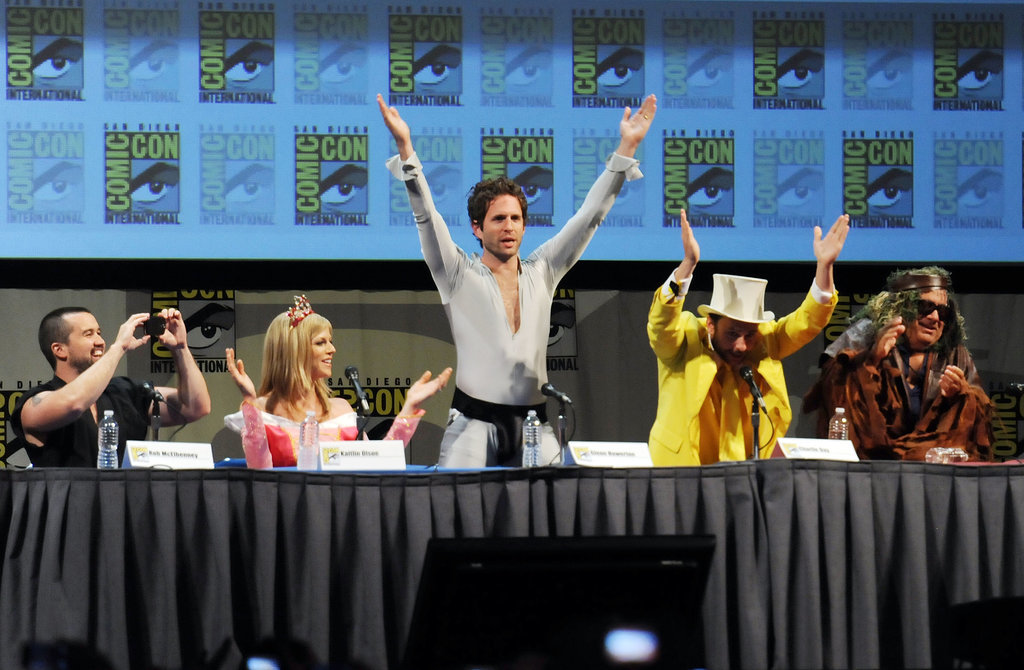 Yep, back in 2011, the whole cast dressed up as their alter egos from the show!
Tom Hiddleston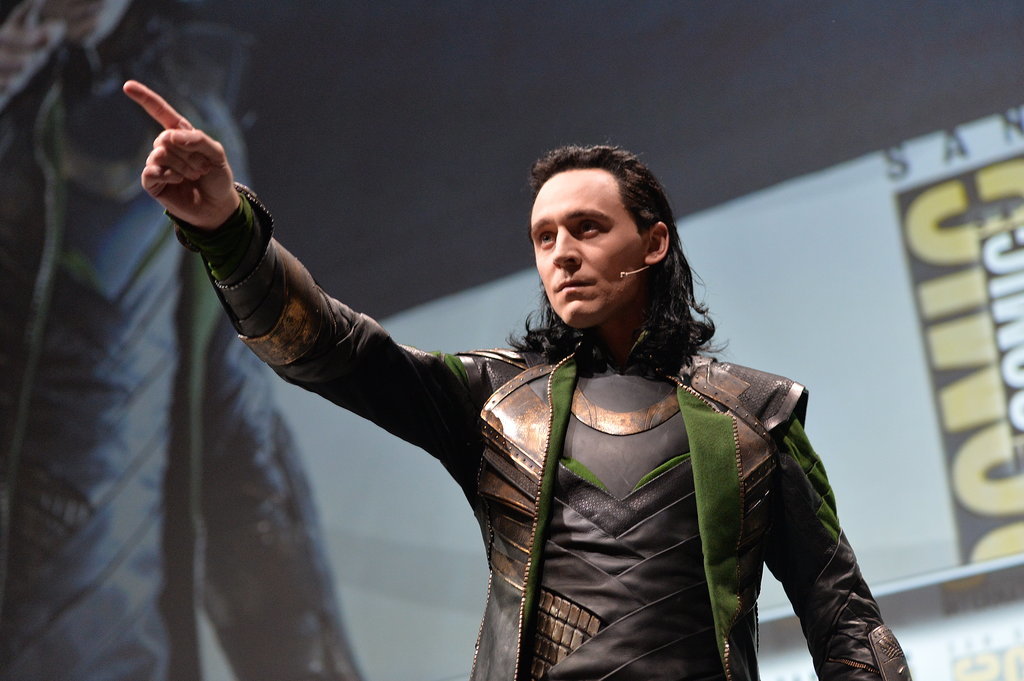 Tom Hiddleston wasn't shy at all about slipping into the character of Loki for 2013's Comic-Con.
Mark Ruffalo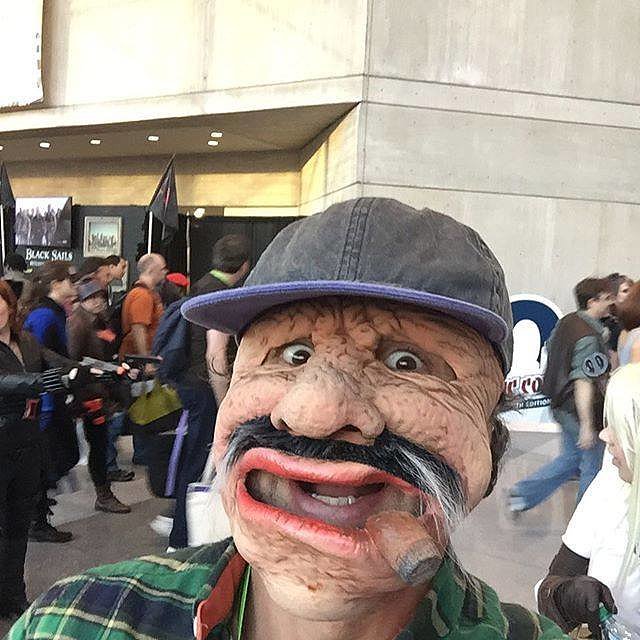 The Hulk himself, Mark Ruffalo [18], took to 2015 New York Comic-Con in a creepy old man mask. It's legitimately terrifying.
Jared Leto
Jared Leto [19] sneakily wore this bizarre baboon mask for New York Comic-Con in 2015.