Over the years, there have been plenty of stars to pen books of their own, and last month, it was announced that Jennifer Lopez is writing a book [1] that will hit shelves in October. Titled True Love [2], her memoir will feature stories about her life, relationships, and career, plus never-before-seen pictures of the star. Love reading about famous females in their own words? From scandalous tell-alls to self-helps filled with personal stories, here are 101 memoirs written by comedians, soap stars, Olympians, and first ladies to add to your Summer reading list!
Is Everyone Hanging Out Without Me?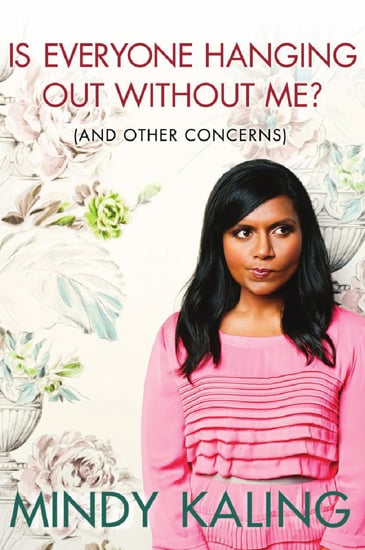 Comedy writer and The Office actress Mindy Kaling will crack you up with her musings in Is Everyone Hanging Out Without Me? (and Other Concerns) [3]. This book is part memoir of Mindy's shy childhood as a daughter of immigrants and a woman in Hollywood, part life advice on everything from romance to friendship.
Bossypants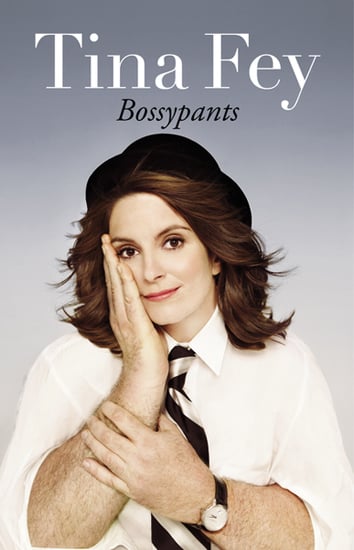 The description of Tina Fey [4]'s memoir, Bossypants [5], really seals the deal: "From her youthful days as a vicious nerd to her tour of duty on Saturday Night Live; from her passionately halfhearted pursuit of physical beauty to her life as a mother eating things off the floor; from her one-sided college romance to her nearly fatal honeymoon — from the beginning of this paragraph to this final sentence."
Living History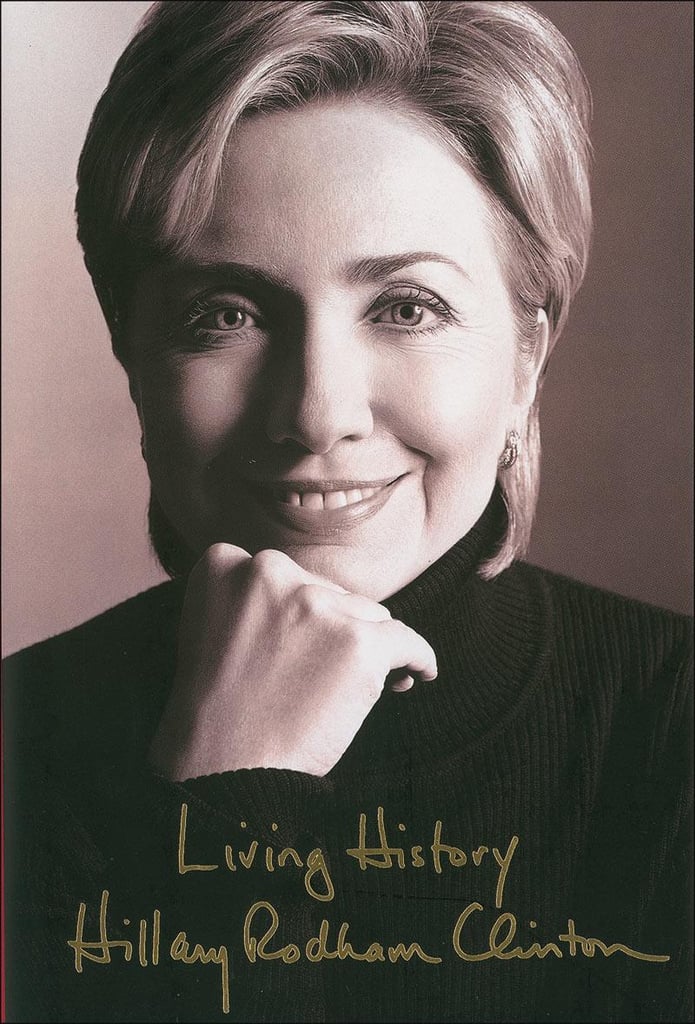 Hillary Clinton wrote an autobiography, Living History [6], which recounts her childhood, meeting Bill Clinton, and those tough years in the White House.
Seriously . . . I'm Kidding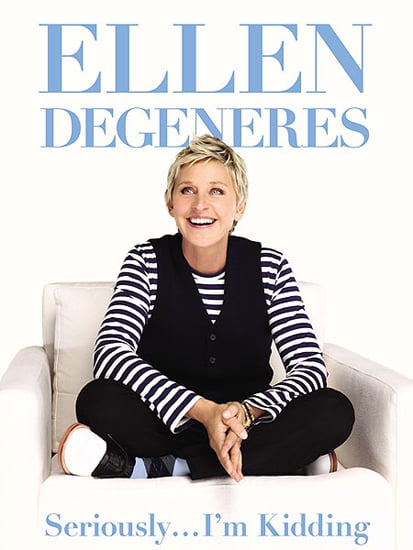 Funny lady and talk show host Ellen DeGeneres [7] opens up about her personal life, shares words of wisdom, and throws in plenty of hilarious stories in her autobiography, Seriously . . . I'm Kidding [8]. Specifically, Ellen talks about her short-lived judging gig on American Idol, modeling for CoverGirl, and her royal connection (she's related to Kate Middleton!).
Britney Spears' Heart to Heart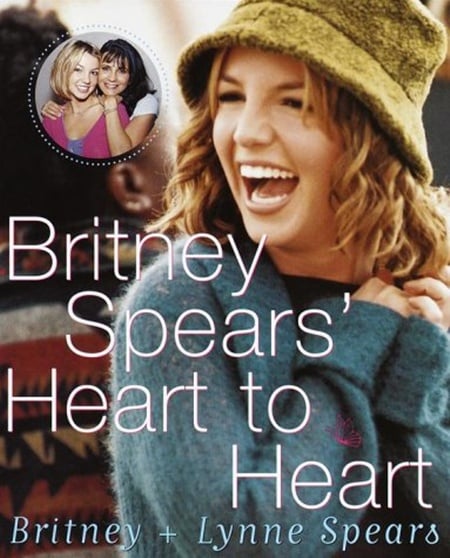 If you're looking for a throwback to the old Brit, check out her 2000 book, Britney Spears' Heart to Heart [9], which she wrote with her mom about love, fame, and following your dreams.
Influence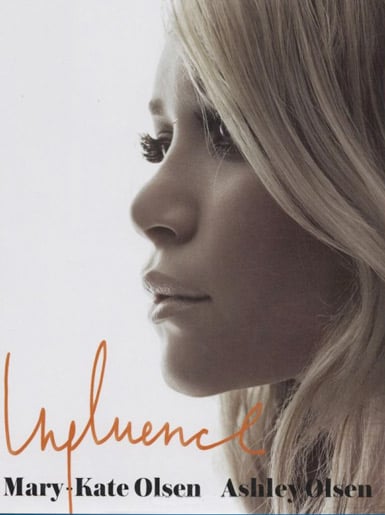 Mary-Kate Olsen [10] and Ashley Olsen [11] share photos, interviews, and stories about the people and things that helped shape them into who they are today in Influence [12].
Chelsea Chelsea Bang Bang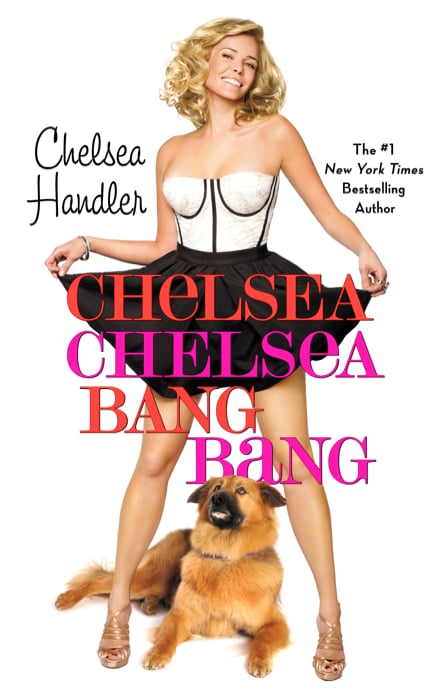 Chelsea Handler's followup to Are You There, Vodka? It's Me Chelsea [13], Chelsea Chelsea Bang Bang [14], is a hilarious collection of personal essays. She tackles growing up unpopular, living with her boyfriend, friends' weddings, and more.
Happy Accidents
In her memoir, Happy Accidents [15], Jane Lynch [16] takes us on her journey to success, which started with her dream to become an actress at 14 years old. It wasn't an easy path. She struggled with anxiety and her sexual identity, coping with the help of alcohol. Finally, at 31, she came out to her parents and quit drinking, and her big break soon came in the form of a Frosted Flakes commercial. Jane's story is a likely must read for anyone dealing with sexual identity acceptance — or looking for a laugh.
Miles to Go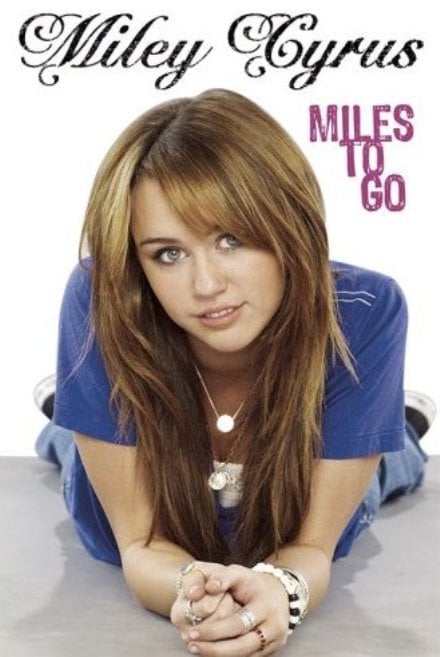 While still a teen, Miley Cyrus [17] penned her coming-of-age tale Miles to Go [18], about her growing up in the spotlight.
Hungry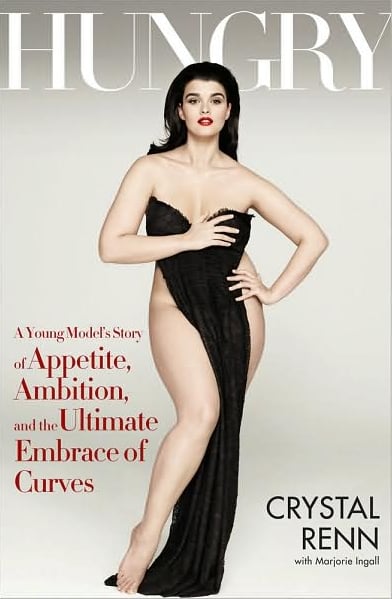 If you haven't heard Crystal Renn's name, you've probably seen her face in magazines, on talk shows, and in ad campaigns for the likes of Dolce & Gabbana. Her memoir, Hungry: A Young Model's Story of Appetite, Ambition, and the Ultimate Embrace of Curves [19], chronicles her early career as she struggled with eating disorders and excessive exercising until she started eating and stopped trying to fit into society's size-zero standard.
Then Again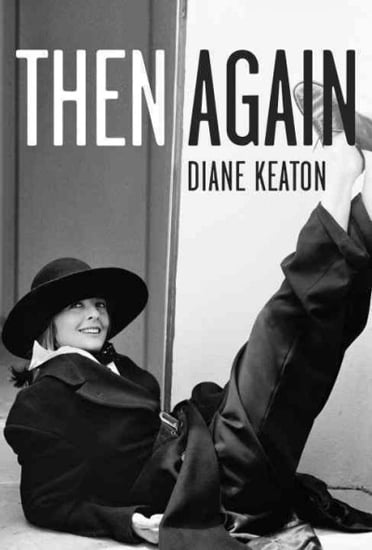 Actress Diane Keaton [20] shares intimate and emotional stories about her life and her relationship with her mother in her memoir, Then Again [21]. Along with personal stories, Diane incorporates bits and pieces from her mother's extensive journals to paint a portrait of herself and her family's history, spanning generations.
Official Book Club Selection
Kathy Griffin leaves no shot untaken in her memoir, Official Book Club Selection: A Memoir According to Kathy Griffin [22] about her slow climb from a nobody D-lister to an Emmy Award-winning D-lister. Anyone who's crossed her along the way, especially celebrities, should watch out!
I Do, Now What?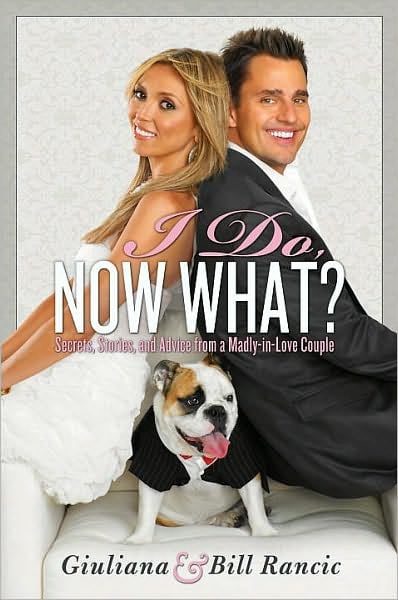 Reality show stars Giuliana Rancic, an E! News red carpet interviewer, and Bill Rancic, first winner of The Apprentice, give marriage advice in I Do, Now What? Secrets, Stories, and Advice From a Madly-in-Love Couple [23]. In the book, the pair tackles problems with giving and receiving support, trust and jealousy, quality time, friends and in-laws, fighting fair, plus sex and romance.
Call Me Crazy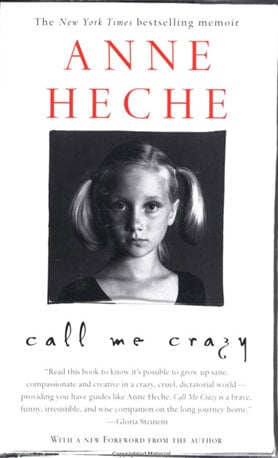 Anne Heche wrote her memoir, Call Me Crazy [24], shortly after people were, in fact, calling her crazy. After she and Ellen DeGeneres [25] broke up, she wandered around the desert, knocking on people's doors, telling them she'd just been abducted by an alien spaceship and asking people to call her Celestia. In her memoir, she writes about the experience, sharing stories from her life both in and out of the spotlight.
Dirty Sexy Politics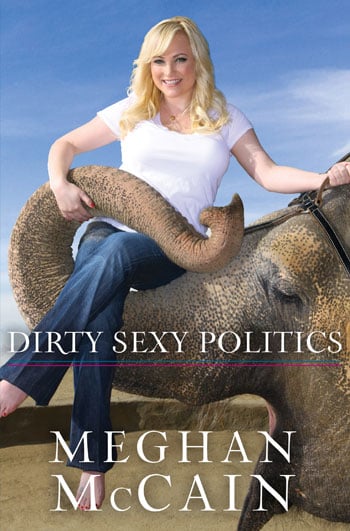 In her funny and smart memoir, Dirty Sexy Politics [26], Meghan McCain gets candid talking about being the daughter of former Republican presidential candidate John McCain and divulging behind-the-scenes stories of the 2008 campaign trail.
unSweetined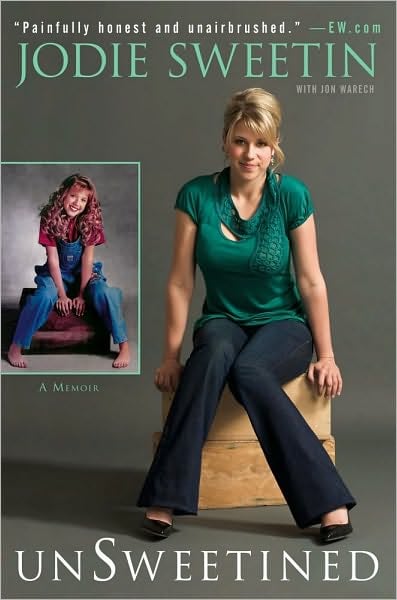 Jodie Sweetin was cute middle child Stephanie Tanner on Full House, but in her memoir, unSweetined: A Memoir [27], Jodie tells the dark and frightening spiral her life took due to drug addiction.
Guts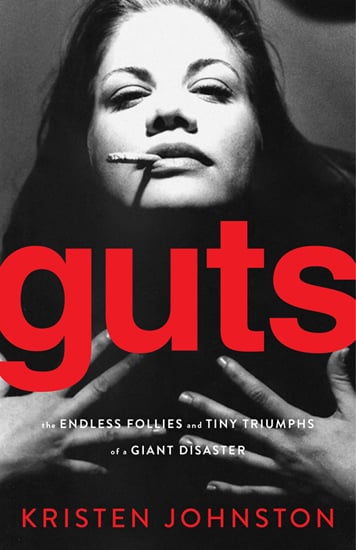 Emmy Award-winning Kristen Johnston lays it all out in her memoir, Guts: The Endless Follies and Tiny Triumphs of a Giant Disaster [28]. Kate Winslet [29] called it "utterly brilliant, every page brimming with Kristen's sexy wit. Disarming in its honesty, hysterically funny, pure, real, and so heartbreakingly brutal."
Bunny Tales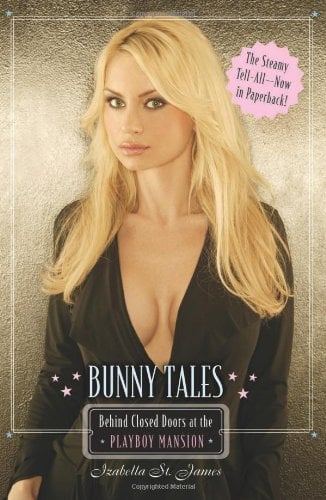 Former Playboy Bunny Izabella St. James gives her firsthand account (with all the dirty details) of living with Hugh Hefner in Bunny Tales: Behind Closed Doors at the Playboy Mansion [30].
Not Afraid of Life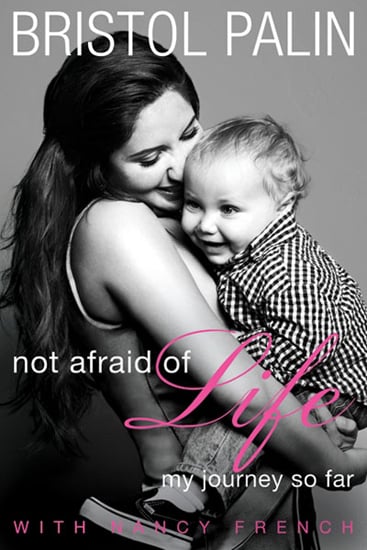 Bristol Palin has had many incarnations in only two decades of life. She's been the first daughter of Alaska, a teen mom, Levi Johnston's fiancée (twice), and a reality TV star. She also added author to the list, as she gives readers what she described as a first-time intimate look at her life with her memoir, Not Afraid of Life: My Journey So Far [31].
In the Water They Can't See You Cry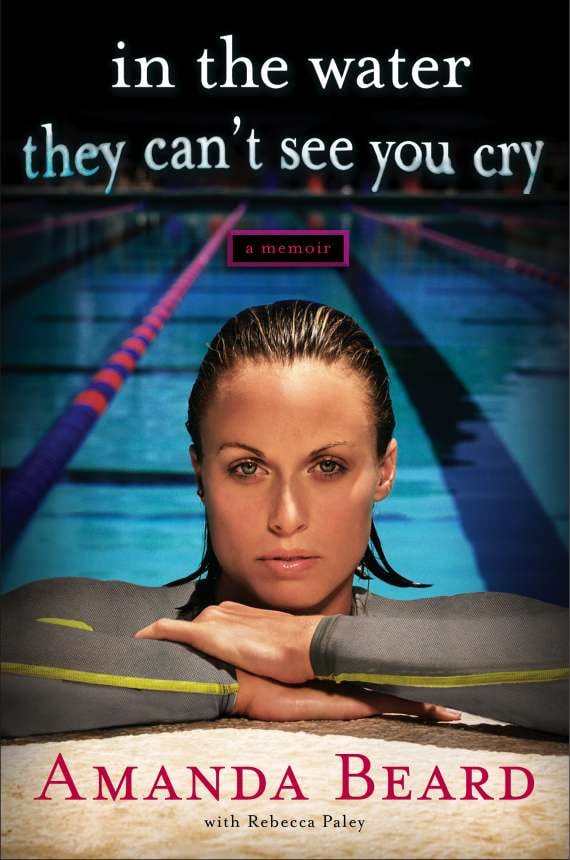 Olympian Amanda Beard tells her story of the depression and self-abuse behind the gold medals in her memoir, In the Water They Can't See You Cry: A Memoir [32].
This Time Together: Laughter and Reflection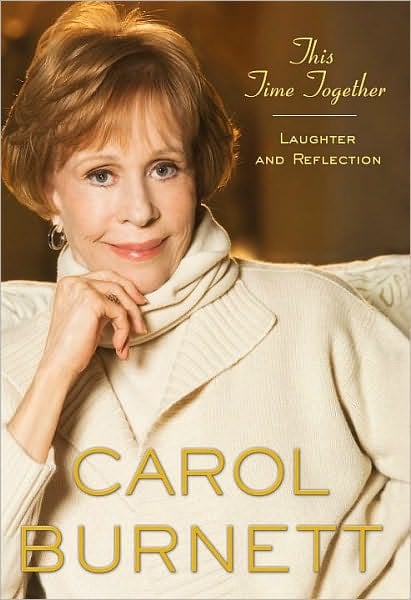 Funny lady Carol Burnett shares some of her funniest stories with friends like Lucille Ball and Julie Andrews and behind-the-scenes career moments in her memoir, This Time Together: Laughter and Reflection [33].
Resilience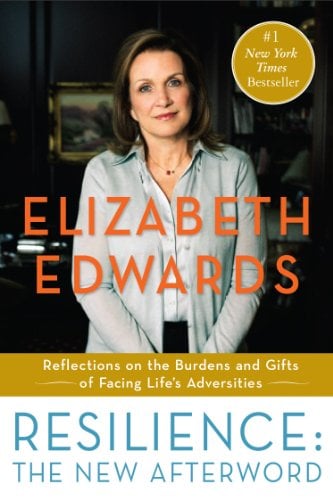 After the late Elizabeth Edwards shared her struggles with cancer and losing her son in her 2007 memoir, Saving Graces [34], she followed it up with 2010's Resilience: Reflections on the Burdens and Gifts of Facing Life's Adversities [35]. In Resilience, Elizabeth candidly opens up about her cancer returning and dealing with the scandal of her husband's — VP hopeful John Edwards — numerous infidelities.
Girl Walks Into a Bar . . .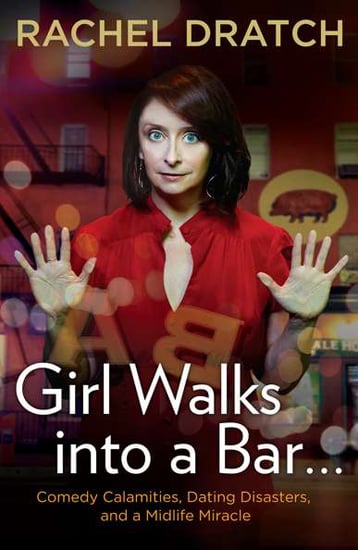 Saturday Night Live alum Rachel Dratch gets real and really funny in Girl Walks Into a Bar . . . Comedy Calamities, Dating Disasters, and a Midlife Miracle [36]. In her memoir, Rachel hilariously recounts her dating experiences and how she unexpectedly became a mother at 44.
Wishful Drinking
Star Wars princess Carrie Fisher tells some crazy life stories in her memoir Wishful Drinking [37], including finding out the father of her daughter was gay and waking up in bed next to a dead friend.
My Reality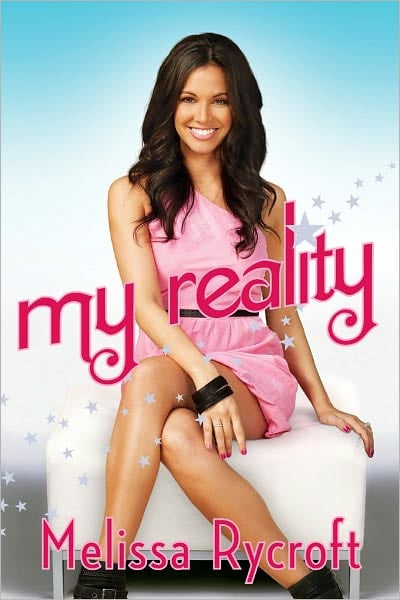 As a former contestant on both The Bachelor and Dancing With the Stars, Melissa Rycroft has definitely spent some time in the spotlight. After a dramatic engagement-turned-breakup with Jason Mesnick, she eventually ended up with her first love — and now has a baby with him. In My Reality [38], Rycroft shares her smartest, most entertaining tips for getting through life's ups and downs.
Here We Go Again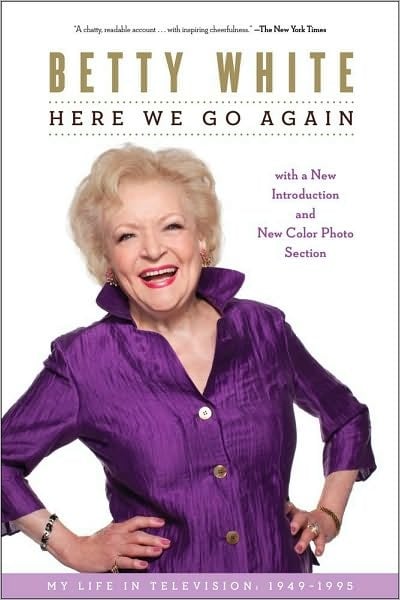 Betty White may be riding high on her second wind, but Here We Go Again [39] is a look back at her long, fabled, and admirable career.
A Paper Life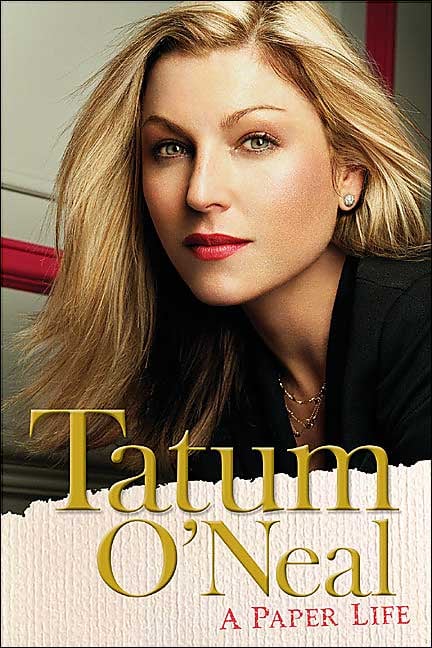 In her brutally honest memoir, A Paper Life [40], child star Tatum O'Neal opens up about her dysfunctional relationships, abuse, and drug addiction.
No Higher Honor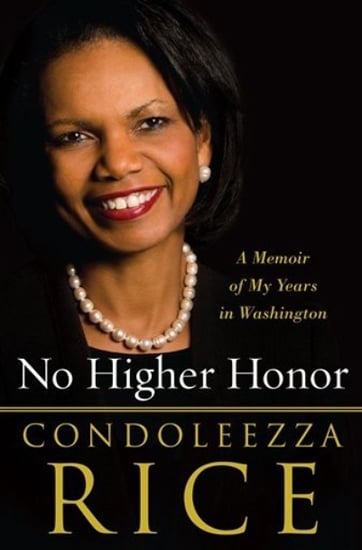 In No Higher Honor: A Memoir of My Years in Washington [41], former National Security Advisor and Secretary of State Condoleezza Rice details the highs and lows of her eight-year tenure with the US government, including her harrowing experiences during the 9/11 terrorist attacks.
Kardashian Konfidential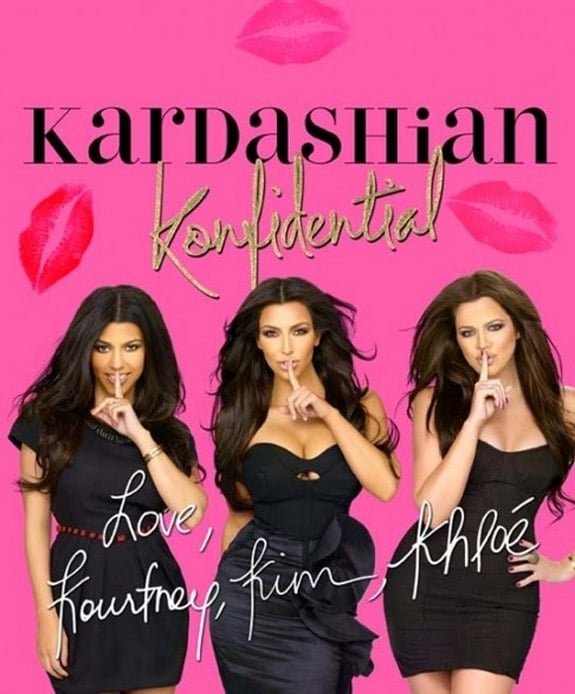 Get insight into the lives and relationships of reality TV stars Kim, Khloé, and Kourtney Kardashian in their 2011 book, Kardashian Konfidential [42].
What Really Happened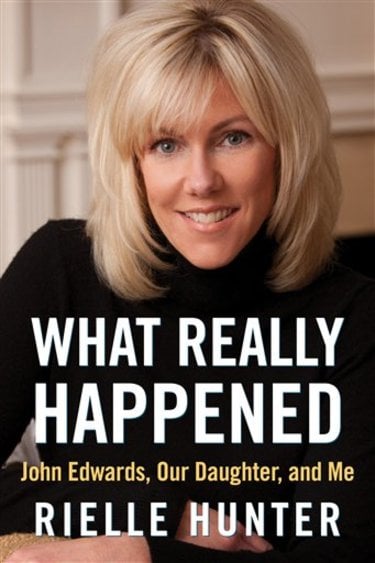 Rielle Hunter gives her side to the story of her affair with former VP hopeful John Edwards in What Really Happened: John Edwards, Our Daughter, and Me [43].
Love, Lust, and Faking It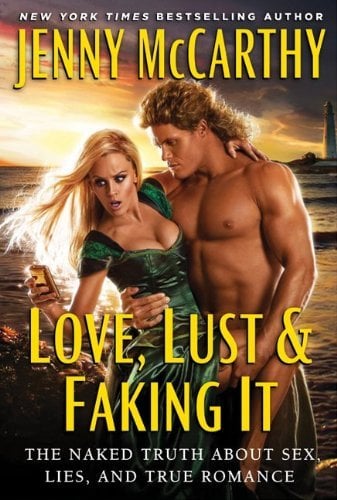 From MTV host to Playboy cover girl to marriage then divorce, you don't live through all that without a sense of humor — and maybe knowing a thing or two about sex, fantasy, and fetish. Jenny McCarthy [44] takes us on a humorous romp through her sexploits in Love, Lust, and Faking It [45].
My Horizontal Life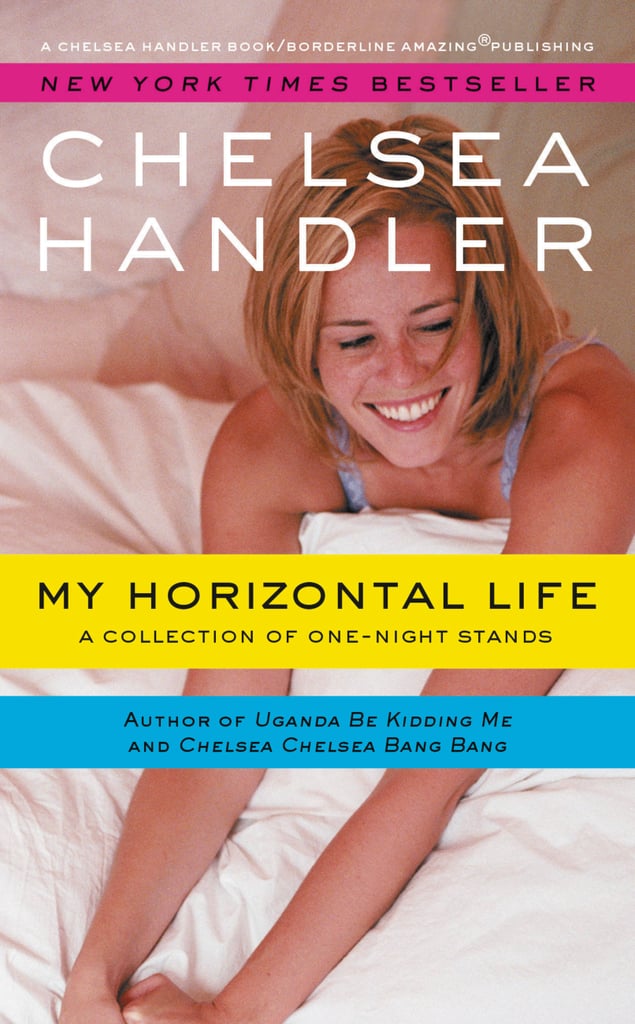 Subtitled A Collection of One-Night Stands, My Horizontal Life [46] has one of the best blurbs (written by author Jennifer Weiner) a celebrity author could ask for: "Chelsea Handler writes like Judy Blume, if Judy Blume were into vodka, ecstasy, and sleeping with midgets and 19-year-olds."
Going Rogue: An American Life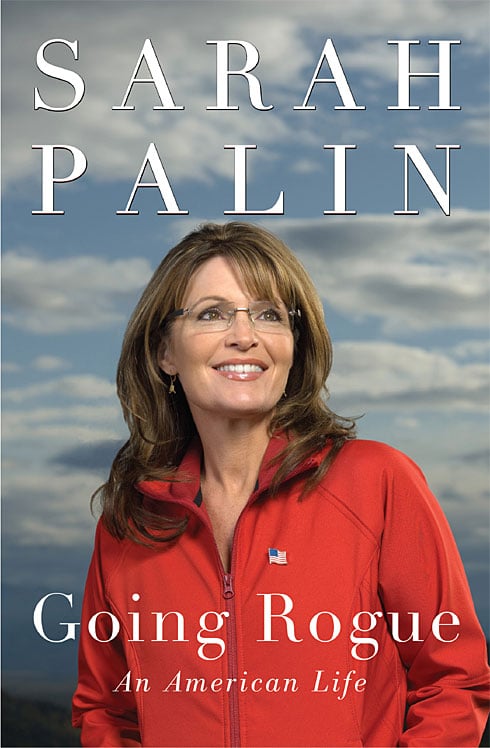 From a relatively unknown Alaskan governor to a VP hopeful spoofed by Tina Fey [47] on SNL, Sarah Palin has had a crazy journey in the spotlight. She tells her story in Going Rogue: An American Life [48].
Final Rose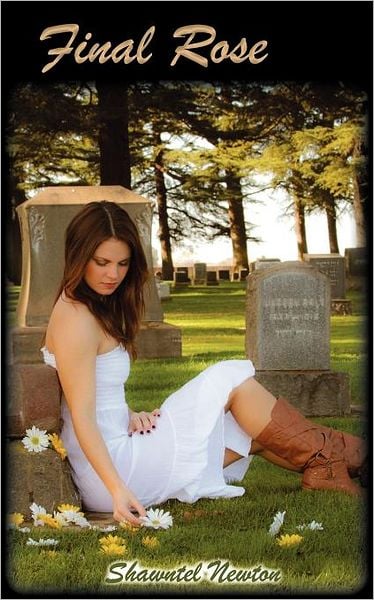 Funeral director Shawntel Newton, who got kicked off of Brad Womack's second season of The Bachelor and then tried and failed to be a contestant on Ben Flajnik's season, wrote about her life and experiences on the show in Final Rose [49].
sTori Telling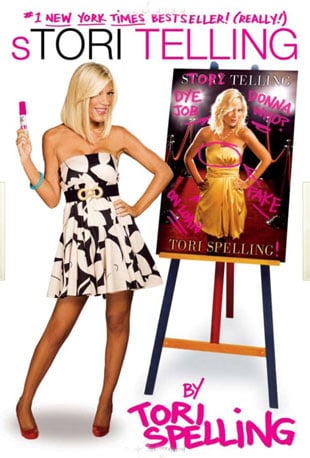 Beverly Hills, 90210's most famous virgin, Tori Spelling [50], has written many memoirs, including 2008's sTori Telling [51] about her childhood and teen stardom days.
Everything About Me Is Fake . . . and I'm Perfect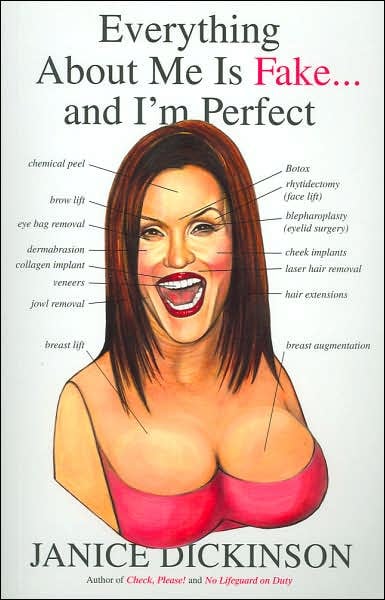 Model Janice Dickinson uses her own personal story of striving for beauty and perfection to tackle our society's obsession with looks in her funny and frank book, Everything About Me Is Fake . . . and I'm Perfect [52].
Spoken From the Heart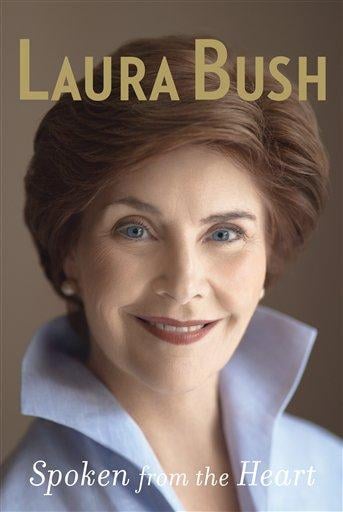 Former first lady Laura Bush came out with Spoken From the Heart [53] in 2010. Speaking from her heart, Laura Bush covers everything from her childhood to life in the White House.
The Art of Men (I Prefer Mine Al Dente)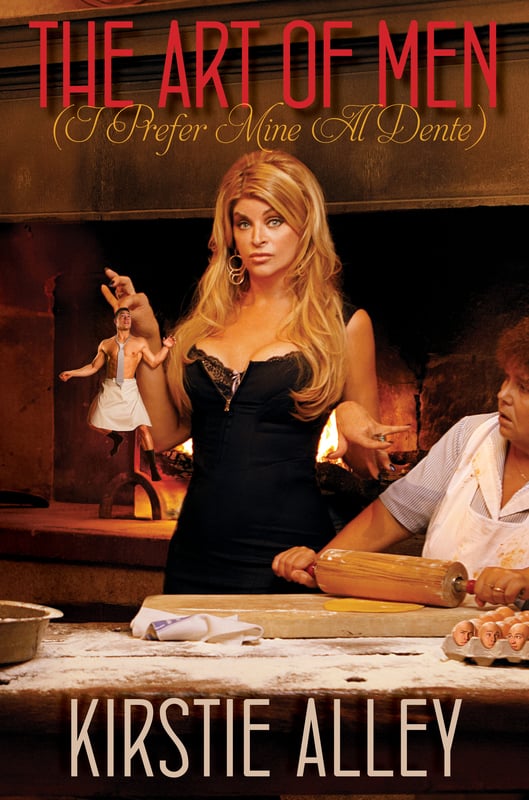 Kirstie Alley's irreverent memoir, The Art of Men (I Prefer Mine Al Dente) [54], takes us along for the ride of her life from her Cheers days to her Dancing With the Stars stint, with all the romantic entanglements along the way.
Kris Jenner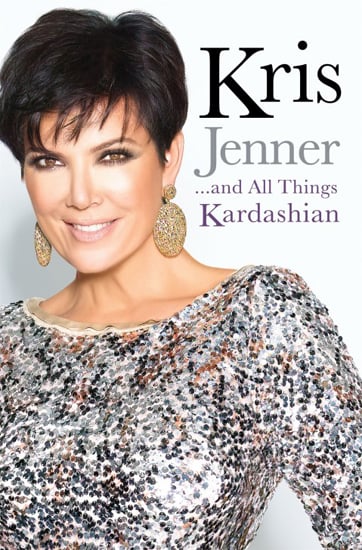 We're always hearing from the Kardashian girls Kourtney, Kim, and Khloé, but it's Kris Jenner who tells all in her candid memoir, Kris Jenner . . . and All Things Kardashian [55].
Fall to Pieces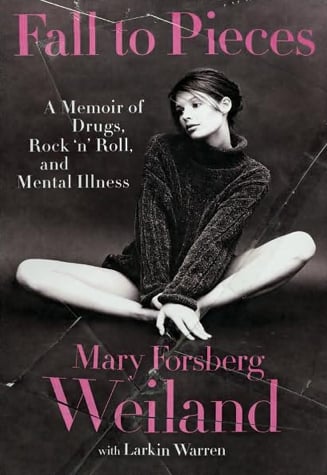 Mary Forsberg Weiland was a successful model in the '90s who married Scott Weiland. Her book, Fall to Pieces: A Memoir of Drugs, Rock 'n' Roll, and Mental Illness [56], takes us into the high highs and low lows of bipolar disorder, an illness that Mary exacerbated with drugs and partying.
My Extraordinary Ordinary Life
Actress Sissy Spacek offers a candid account of her experiences in her memoir, My Extraordinary Ordinary Life [57]. From her idyllic childhood in Texas to a devastating family tragedy to her arrival in New York at age 17, Spacek highlights both simple everyday moments and surreal Oscar-night thrills.
Beauty, Disrupted
Supermodel and actress Carré Otis's Beauty, Disrupted: A Memoir [58] tells the story of her rocky marriage to Mickey Rourke, struggles with drugs and an eating disorder, and how she came out the other side.
Life Is Not a Reality Show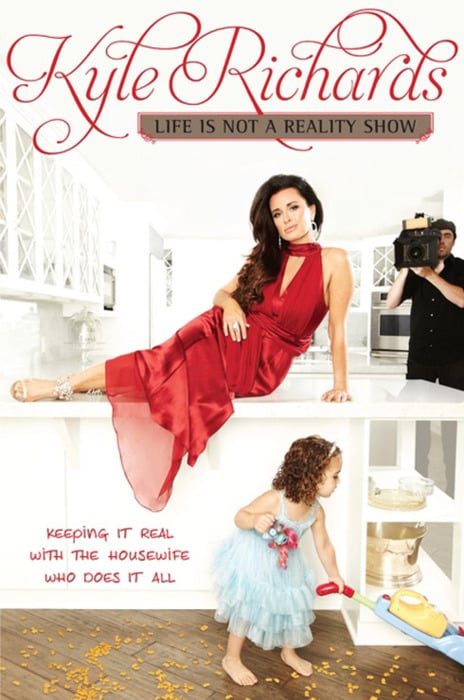 If the Housewives franchise is your guilty pleasure, check out this book from the wife with the hottest husband (come on, you know you love Mauricio too!). In her book, Life Is Not a Reality Show [59], Kyle shares advice for living a glamorous life and keeping a marriage strong when you have four kids.
Prairie Tale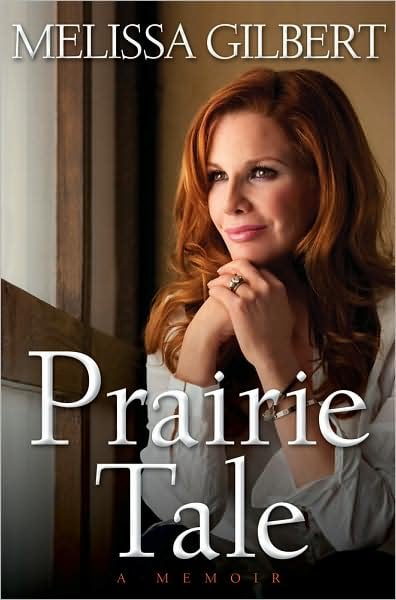 Prairie Tale: A Memoir [60] is a book by Little House on the Prairie's Melissa Gilbert, who details her star-studded relationships and her struggle with addiction.
Never Say Never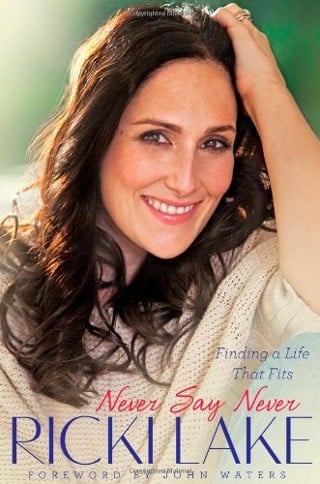 Famed Hairspray star and talk show host Ricki Lake opens up about her life's ups, downs, rebirths, and reinventions in her memoir, Never Say Never: Finding a Life That Fits [61].
How to Make Love Like a Porn Star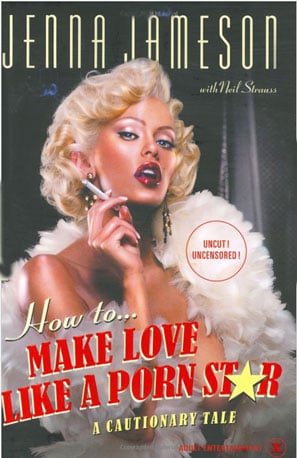 The title seems misleading, until you read that the full title of How to Make Love Like a Porn Star [62] includes the subtitle A Cautionary Tale. Turns out Jenna Jameson's had some rough moments in this life.
A Year and Six Seconds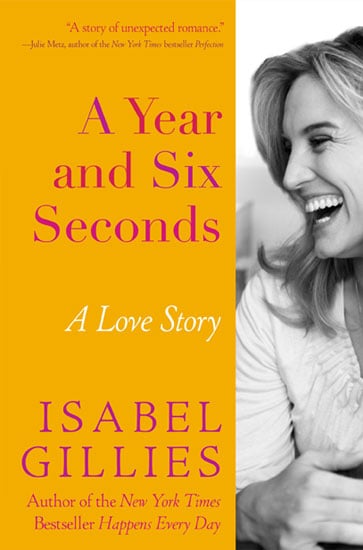 In her sentimental and lighthearted memoir, A Year and Six Seconds: A Love Story [63], Law & Order: Special Victims Unit actress Isabel Gillies shares the story of her life as a single mother of two struggling to deal after her husband leaves her for another woman.
A White House Diary
Lady Bird Johnson provides a look into her husband's presidency, beginning with JFK's assassination and including civil rights and the Vietnam War, with A White House Diary [64]. It was published first in 1970, the year after her husband left office.
Losing It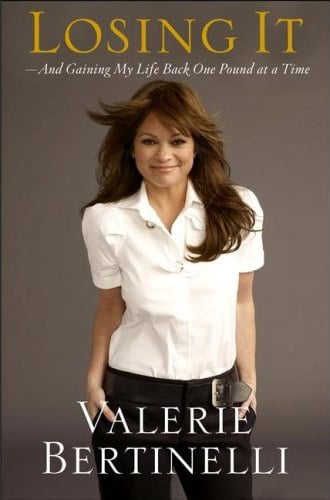 From starring on the TV show One Day at a Time to being married to rock star Eddie Van Halen, Valerie Bertinelli opens up about her life in the public eye and her struggles with weight in her memoir, Losing It: And Gaining My Life Back One Pound at a Time [65].
First Lady From Plains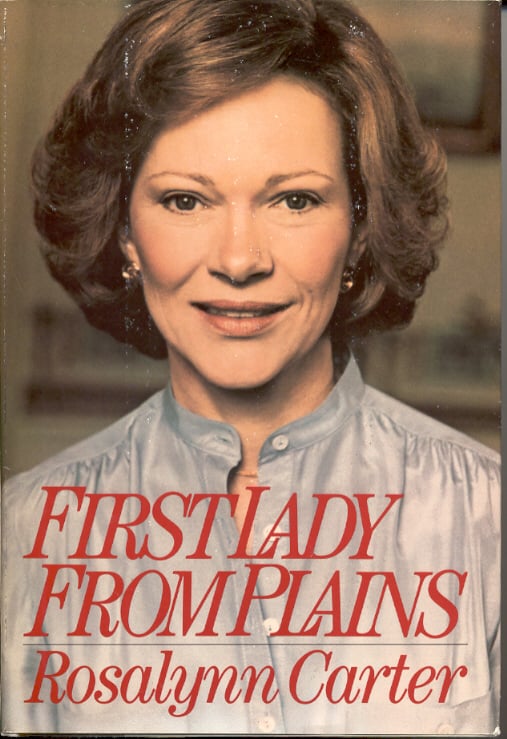 In First Lady From Plains [66], Jimmy Carter's wife, Rosalynn, explores how she fits into a tradition of Southern women in politics. It was written after Jimmy Carter lost to Ronald Reagan, and it was first published in 1984.
Hiding From Reality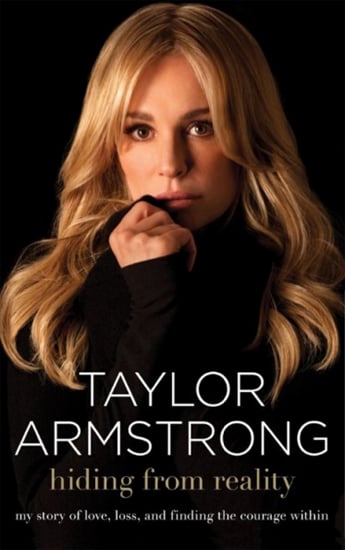 After her husband committed suicide, Taylor Armstrong of The Real Housewives of Beverly Hills made the shocking revelation that her late husband had been physically and emotionally abusing her. Taylor gets honest about the horrific abuse and constantly hiding her painful reality in front of the cameras in Hiding From Reality: My Story of Love, Loss, and Finding the Courage Within [67].
High on Arrival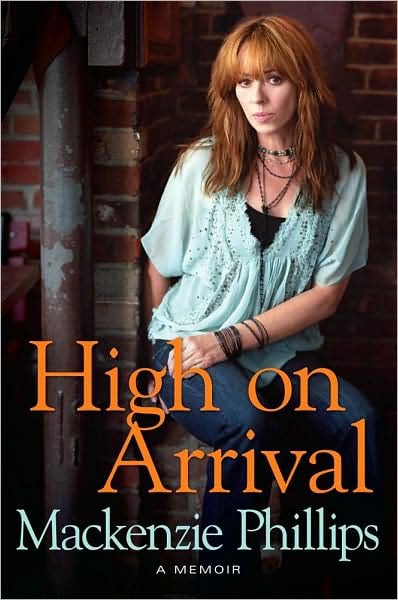 Mackenzie Phillips dropped a bomb with her tell-all memoir, High on Arrival [68], when she divulged that she was in a long-term incestuous relationship with her father, John Phillips of the Mamas & the Papas.
A Helluva High Note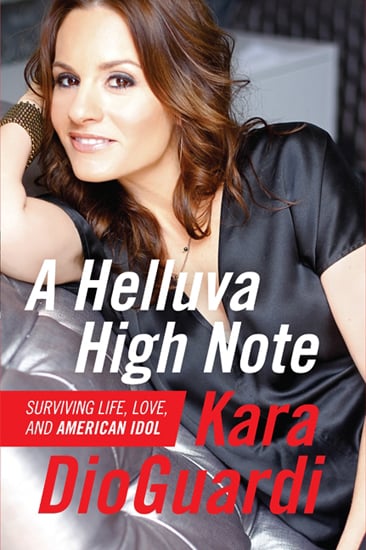 Hitmaker Kara DioGuardi's memoir, A Helluva High Note: Surviving Life, Love, and American Idol [69], shares the highs and lows of her life and career, including battling an eating disorder, facing stage fright, and serving a short stint as an American Idol judge.
Winning Balance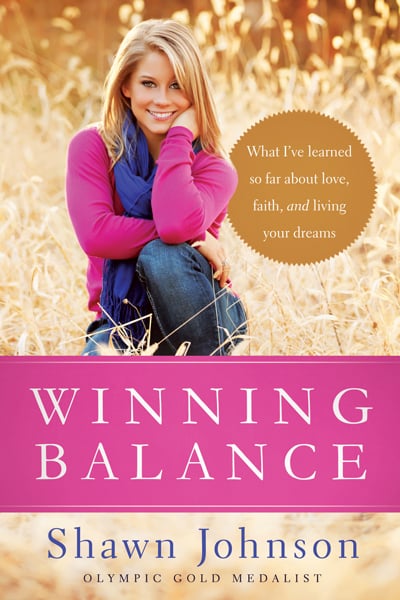 In Winning Balance: What I've Learned So Far About Love, Faith, and Living Your Dreams [70], four-time Olympic medalist Shawn Johnson shares insights and stories from her life. Johnson tells all, writing about her career as a gymnast, her devastating injury, and her Dancing With the Stars victory — plus the struggle to find peace in the aftermath.
Pandering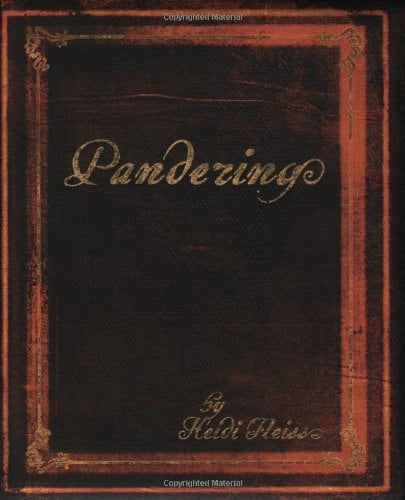 In her frank and provocative memoir, Pandering [71], notorious Hollywood Madam Heidi Fleiss tells the story of her rise and fall as the leader of one of the most famous and successful sex businesses in history.
Confessions of a Guidette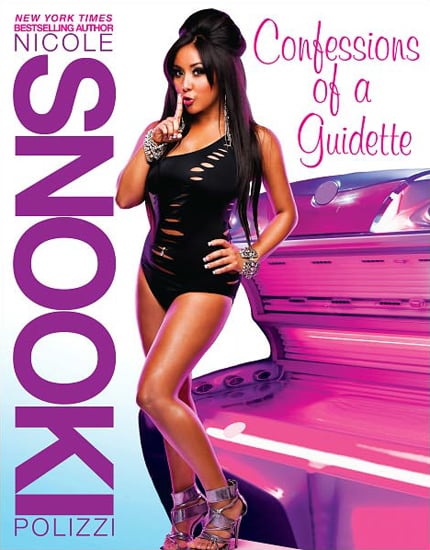 Confessions of a Guidette [72] is by the one, the only Nicole "Snooki" Polizzi of The Jersey Shore. The pint-size princess of the Shore lets you in on the secrets of being a bold, sexy guidette.
Elizabeth Taylor: My Love Affair With Jewelry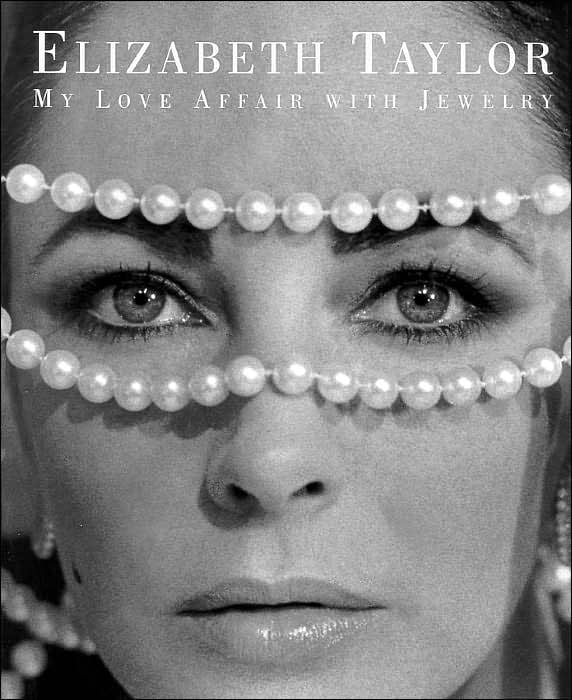 In her memoir Elizabeth Taylor: My Love Affair With Jewelry [73], Elizabeth Taylor recounts her meaningful relationships, reminiscing about her life through the stories of her jewelry.
All That Is Bitter & Sweet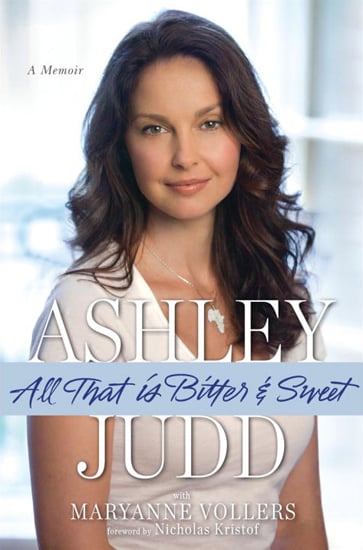 Pick up Ashley Judd [74]'s All That Is Bitter & Sweet [75] if you're looking for an inspirational read. In her memoir, Ashley writes of how she decided to leave Hollywood behind for a life of humanitarian work and advocacy.
Finding Sarah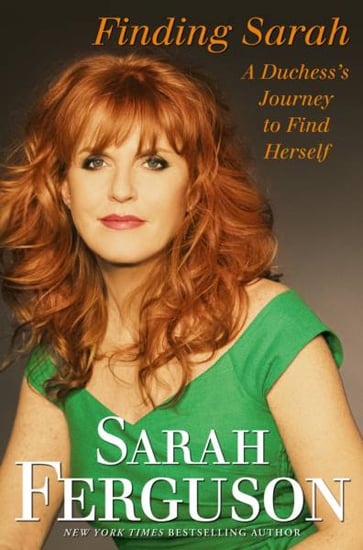 After getting caught trying to sell access to her ex-husband, Prince Andrew, Sarah Ferguson, Duchess of York, found herself in a downward spiral. She's since opened up about her mission to regain control of her life, and through diary excerpts and personal letters and emails, she continues that journey with her memoir, Finding Sarah: A Duchess's Journey to Find Herself [76].
Jeannie Out of the Bottle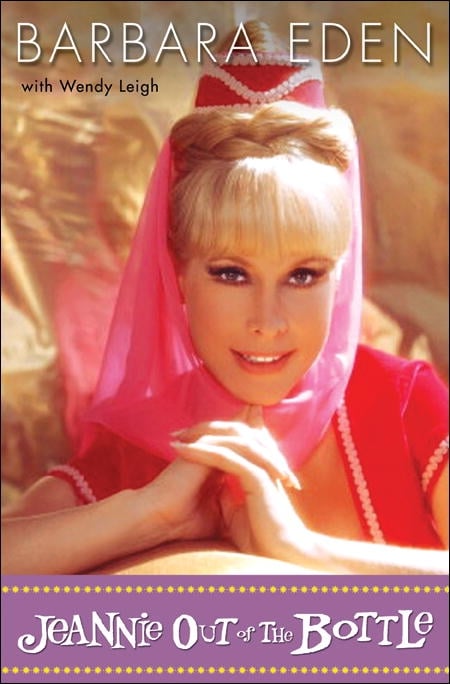 I Dream of Jeannie's blond bombshell Barbara Eden gets frank about personal tragedies and her life in the spotlight in Jeannie Out of the Bottle [77].
I'm Just Sayin'!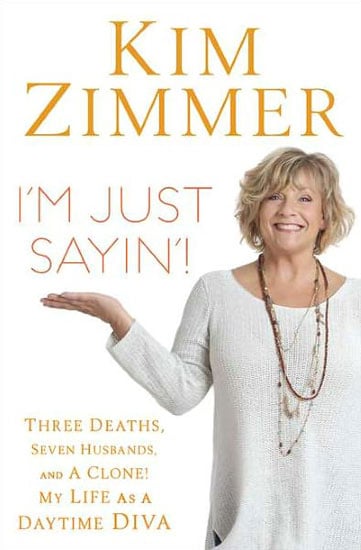 Guiding Light star Kim Zimmer gets frank about her life and career in her memoir, I'm Just Sayin'!: Three Deaths, Seven Husbands, and a Clone! My Life as a Daytime Diva [78].
Getting It Through My Thick Skull
Mary Jo Buttafuoco uses her own story — the "Long Island Lolita" saga involving her husband, Joey Buttafuoco — to help others in her memoir, Getting It Through My Thick Skull: Why I Stayed, What I Learned, and What Millions of People Involved With Sociopaths Need to Know [79].
Shockaholic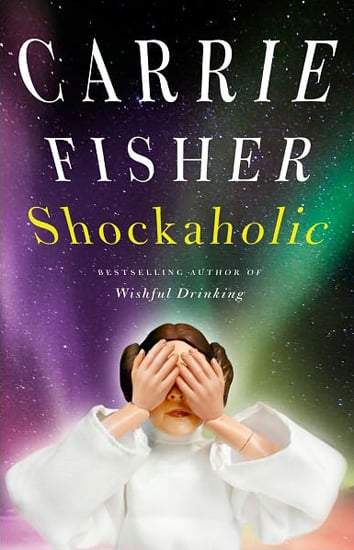 Carrie Fisher goes there in her hilarious and slightly bonkers Shockaholic [80], which follows her experiences with electroconvulsive shock therapy. Specifically, it's about how the therapy is wiping her memories, but she likes it too much to stop.
Me
In Me: Stories of My Life [81], classic American actress Katharine Hepburn gives insight into her very private life.
Wonderful Tonight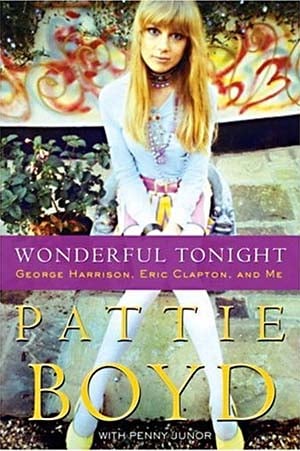 Pattie Boyd, the ex-wife of both George Harrison and Eric Clapton, put her story to paper in Wonderful Tonight: George Harrison, Eric Clapton, and Me [82]. The woman who inspired Harrison's "Something" and Clapton's "Layla" gives an honest reflection of her time as a rock 'n' roll muse.
Unchartered TerriTori
In her book Unchartered TerriTori [83], Tori Spelling [84] dishes on Beverly Hills, 90210 feuds, getting swine flu, and communicating with Farrah Fawcett's ghost.
Burnt Toast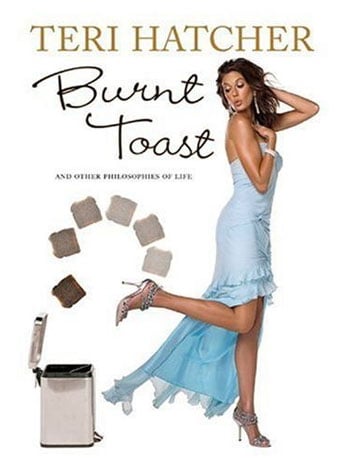 Desperate Housewives actress Teri Hatcher [85] explains to us why life is too short to eat burnt toast in her memoir, Burnt Toast [86].
A Natural Woman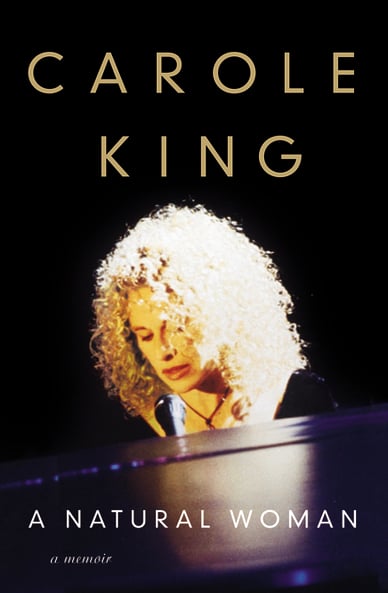 A Natural Woman: A Memoir [87] chronicles the ups and downs of Carole King's personal and professional life from her Brooklyn, NY, childhood to her success as a songwriter and performer.
If You Ask Me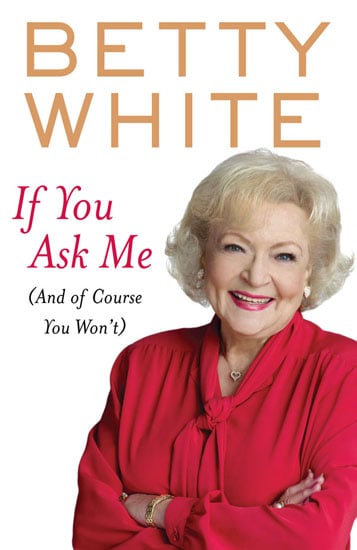 With seven decades in the spotlight, spunky Betty White looks back on her life in her funny and sweet memoir If You Ask Me (And of Course You Won't) [88]. Betty addresses rumors, makes life observations, and shares stories surrounding her recent Hollywood projects.
The Naked Truth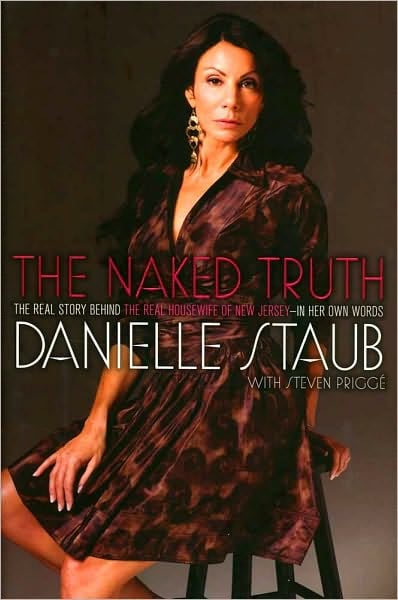 Do you want The Naked Truth [89] about The Real Housewives of New Jersey? Danielle Staub is happy to tell you "in her own words."
My Turn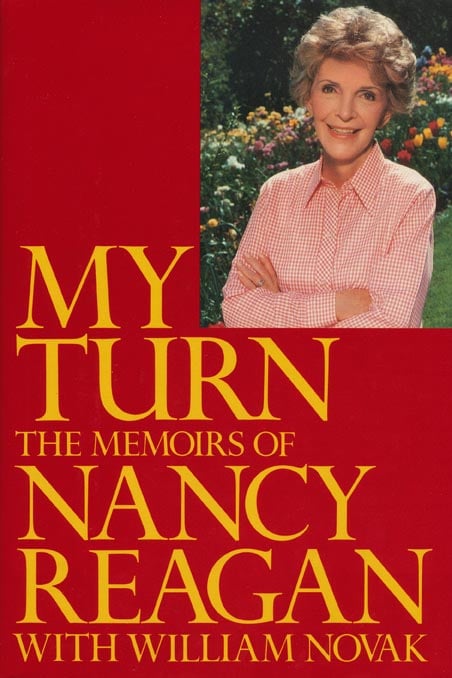 In 1989, Nancy Reagan published My Turn: The Memoirs of Nancy Reagan [90]. She touches on the assassination attempt, cancer, what she contributed to her husband's presidency, and more.
All My Life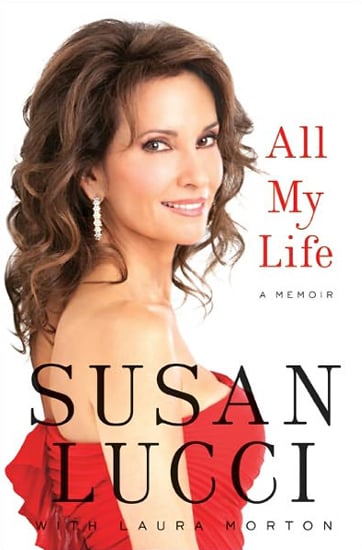 Susan Lucci's All My Life: A Memoir [91] is a must have for any soap-lover who cried when All My Children ended. You'll be mesmerized with all the juicy details behind the woman who played Erica Kane.
Dear Cary
Dyan Cannon candidly and humorously writes about her heartbreaking relationship and marriage with Cary Grant, who was 33 years her senior, in Dear Cary: My Life With Cary Grant [92]. Dyan shares rare photos and letters in her memoir about falling in and out of love with the charming screen legend.
It Seemed Important at the Time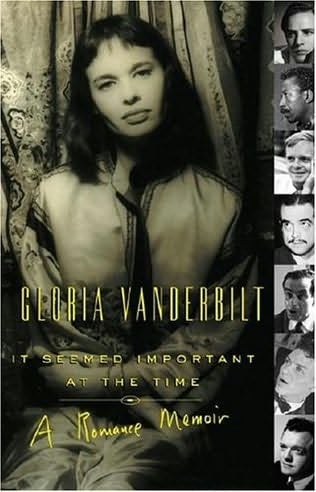 In her memoir, It Seemed Important at the Time: A Romance Memoir [93], Gloria Vanderbilt shares her intimate accounts of her relationships and flings with famous men like Marlon Brando, Howard Hughes, and Frank Sinatra.
Being Kendra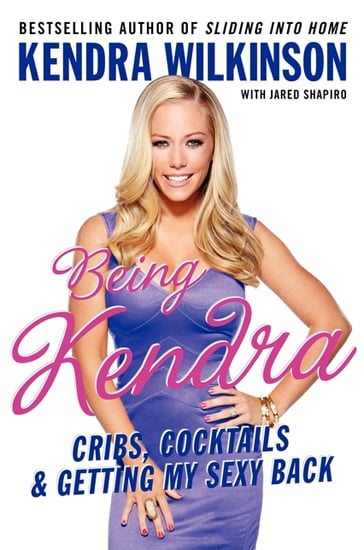 Former Girl Next Door and Playboy playmate Kendra Wilkinson writes of life after baby in Being Kendra: Cribs, Cocktails, and Getting My Sexy Back [94].
True You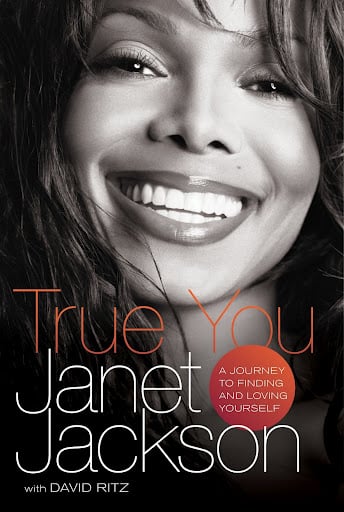 Janet Jackson [95]'s True You: A Journey to Finding and Loving Yourself [96] is a memoir about overcoming challenges in her life and learning to love herself.
Barbara Bush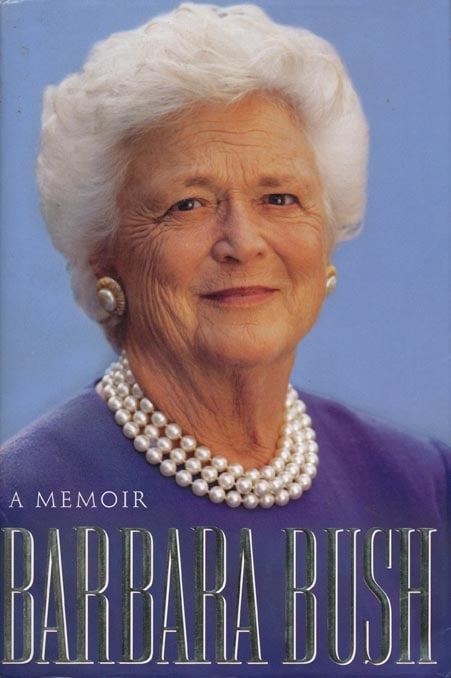 Barbara Bush: A Memoir [97] went to No. 1 on The New York Times' bestseller list. Published in 2003, it tells stories of her role as first lady, the early years with her husband, family tragedy, and all the famous people she's met.
Suck It, Wonder Woman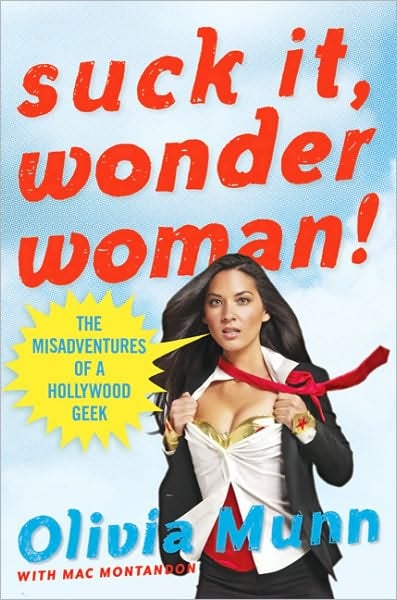 Daily Show-correspondent-turned-actress Olivia Munn takes us through life and sex on Hollywood's C-list in her collection of essays, Suck It, Wonder Woman! [98]
Diplomacy and Diamonds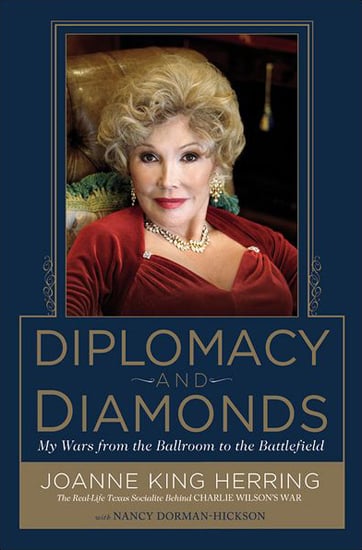 Diplomacy and Diamonds: My Wars From the Ballroom to the Battlefield [99] is by the glamorous, ball-busting Joanne King Herring, who Julia Roberts [100] played in Charlie Wilson's War.
Confessions of an Heiress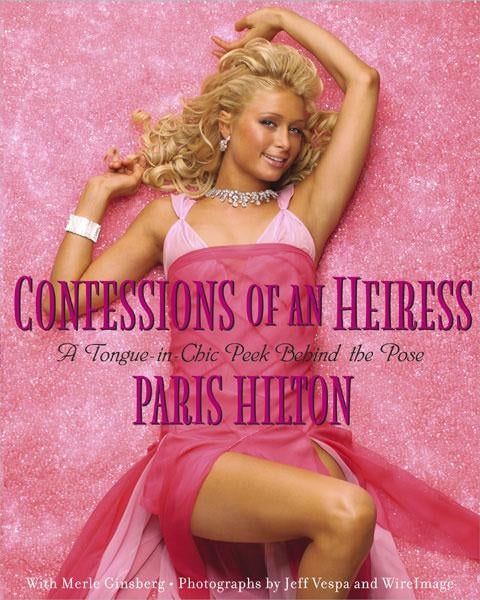 In her 2006 memoir, Confessions of an Heiress: A Tongue-in-Chic Peek Behind the Pose [101], Paris Hilton [102] reveals the secret to doing, well, whatever you want.
Gabby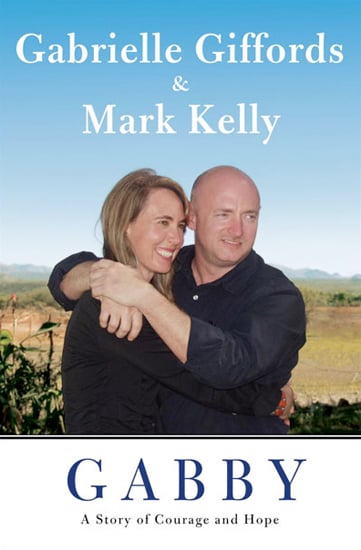 Gabrielle Giffords and her husband, Mark Kelly, cowrote Gabby: A Story of Courage and Hope [103], which follows the couple's courageous experiences following the tragic shooting that left Gabrielle close to death.
Betty: A Glad Awakening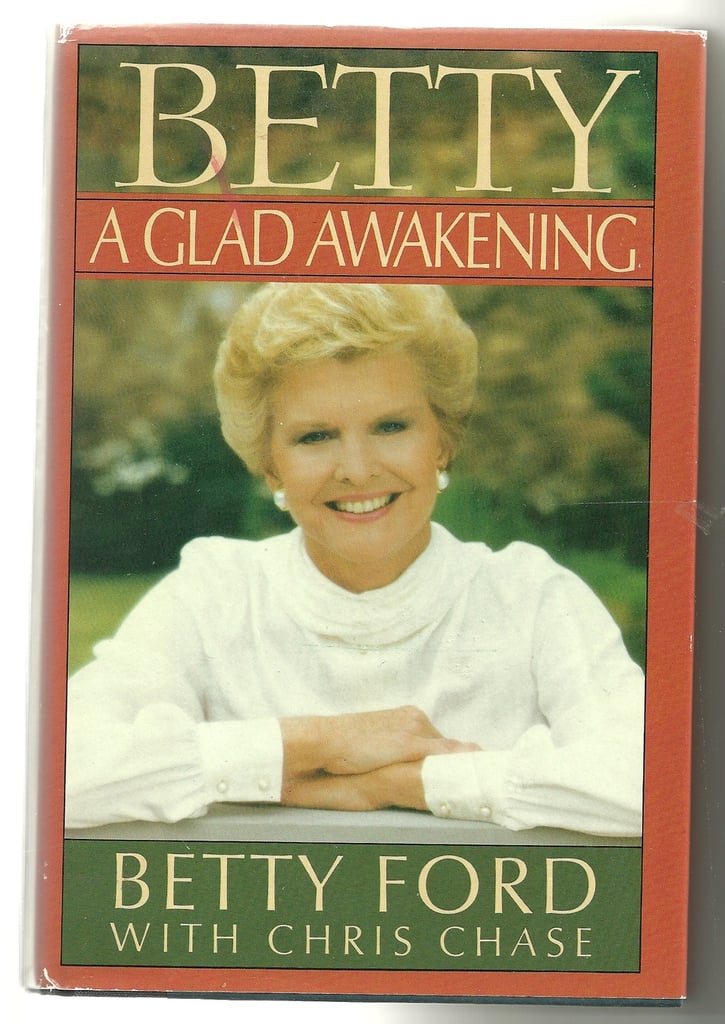 In Betty: A Glad Awakening [104], Betty Ford doesn't hold anything back when it comes to talking about her addiction to pills and alcohol, plus her first years of recovery. It's a story of how sobriety can give you a happy ending.
Ginger: My Story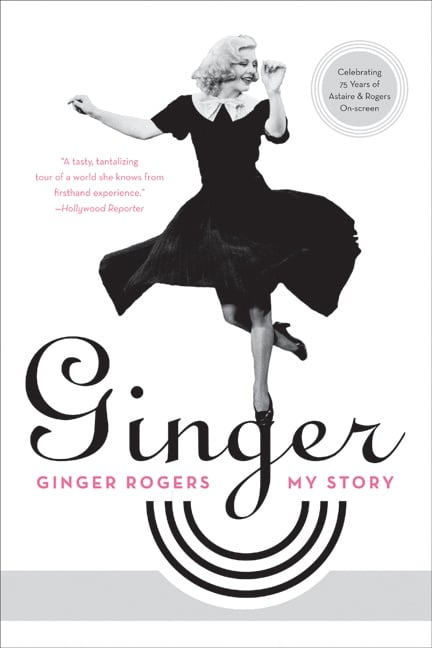 She danced with Fred Astaire, became an iconic Broadway star, and dated men like Cary Grant, but in her memoir, Ginger: My Story [105], Ginger Rogers shares the heartbreaks and struggles of her life, along with the triumphs.
Unbearable Lightness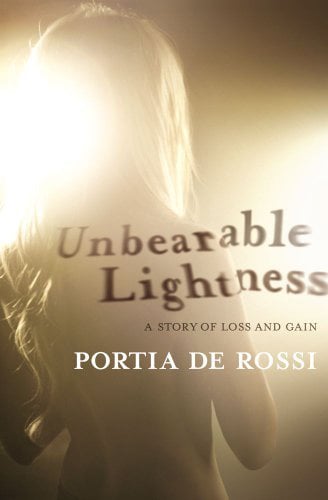 "Anorexia was my first love," begins actress Portia de Rossi [106] and wife of Ellen DeGeneres [107] in Unbearable Lightness [108]. It chronicles Portia's attempt to control her life through eating, and not eating, until everything was out of control.
Gut Feelings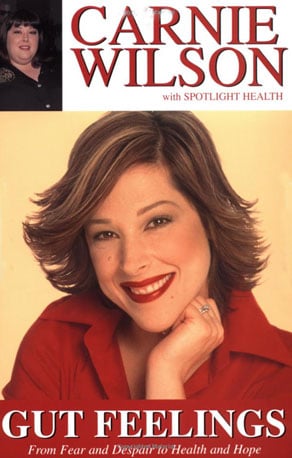 Carnie Wilson's Gut Feelings [109] is about (what else?) the life and times of the Wilson Phillips singer's expanding and contracting waistline.
A Stolen Life
In Jaycee Dugard's A Stolen Life: A Memoir [110], she tells the story of the 18 years she was kept captive and abused and how she's overcome the horrific experience.
Sliding Into Home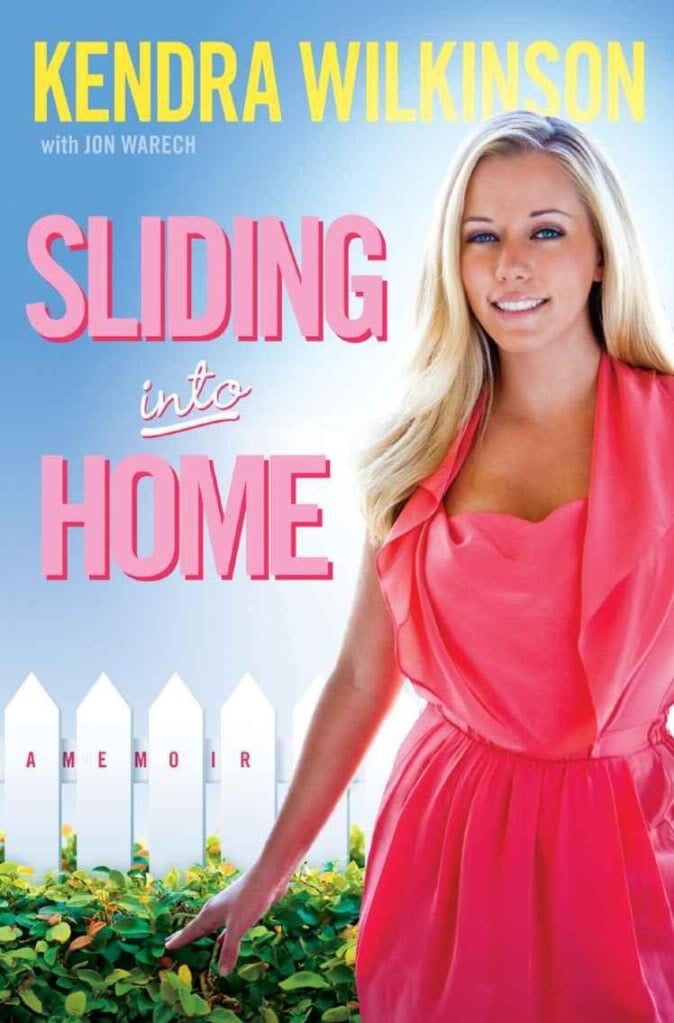 Reality TV star Kendra Wilkinson's memoir Sliding Into Home [111] follows her hilarious journey from Girls Next Door Playboy Bunny to domesticated wife and mother.
Is It Just Me? Or Is It Nuts Out There?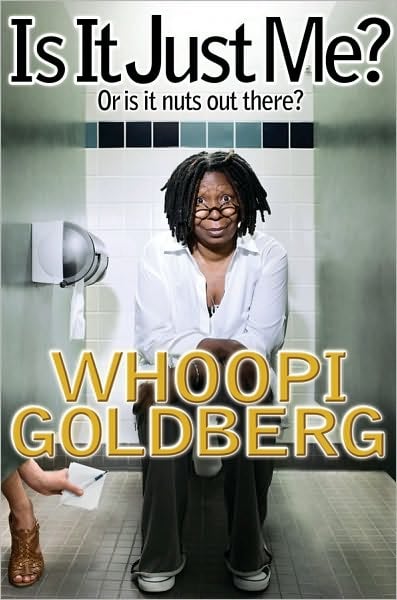 Whoopi tries to find out why everyone's so rude these days in her book Is It Just Me? Or Is It Nuts Out There? [112].
Found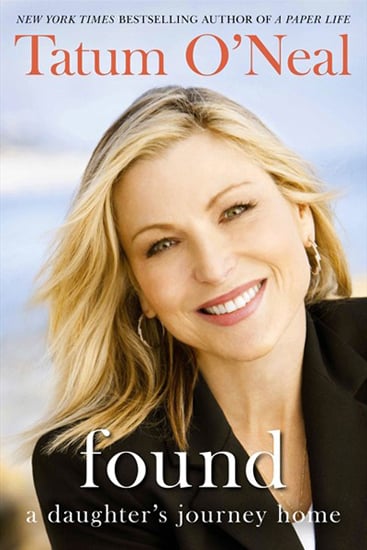 Bestselling author, youngest actress to ever win an Oscar, and daughter of actors Ryan O'Neal and Joanna Cook Moore, Tatum O'Neal opens up in Found: A Daughter's Journey Home [113] about experiences many everyday women can relate to: being a single mother, overcoming substance abuse, and learning to forgive.
Audition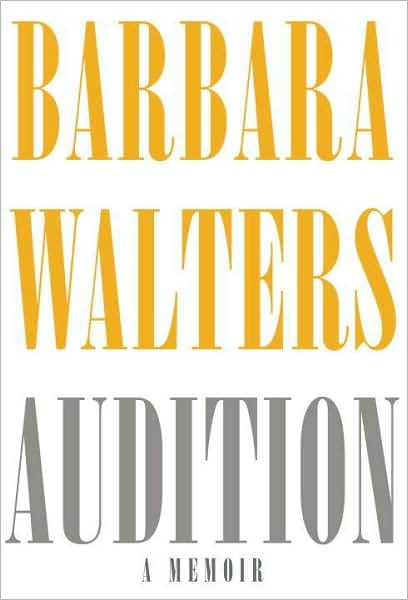 Famous interviewer Barbara Walters turns the focus on herself in her powerful memoir, Audition [114], chronicling her personal and professional journey from a TV morning news anchor to the iconic woman she is today.
Notes From My Travels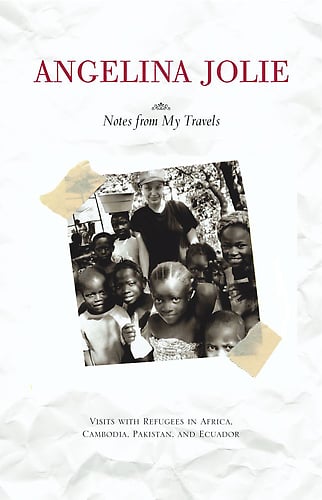 In Angelina Jolie [115]'s memoir, Notes From My Travels [116], the megastar shares her experiences traveling to Sierra Leone, Tanzania, Pakistan, Cambodia, and Ecuador as a UN Goodwill ambassador.
Babylon Confidential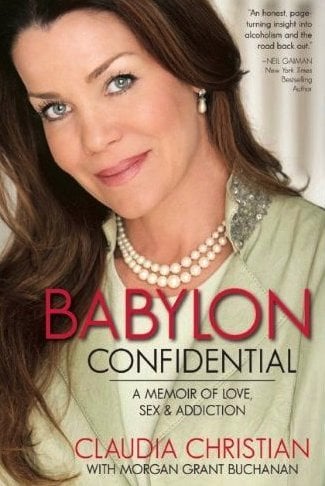 In her memoir, Babylon Confidential: A Memoir of Love, Sex, and Addiction [117], actress Claudia Christian gets real about her scandalous past, including high-profile affairs, shootings, stalkers, alcoholism, and her ex-husband's mysterious death.
The Real Girl Next Door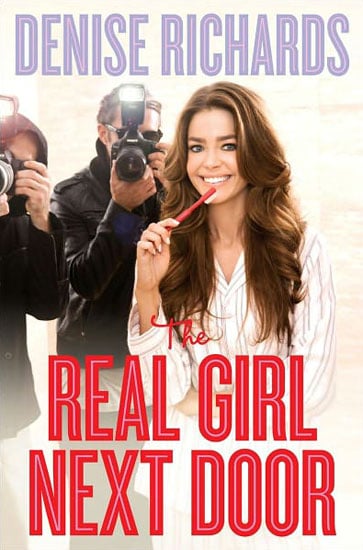 Denise Richards [118] wrote a memoir, The Real Girl Next Door [119], in which she honestly and humorously dishes on the highs and lows of her life in the Hollywood spotlight.
Dirty Blonde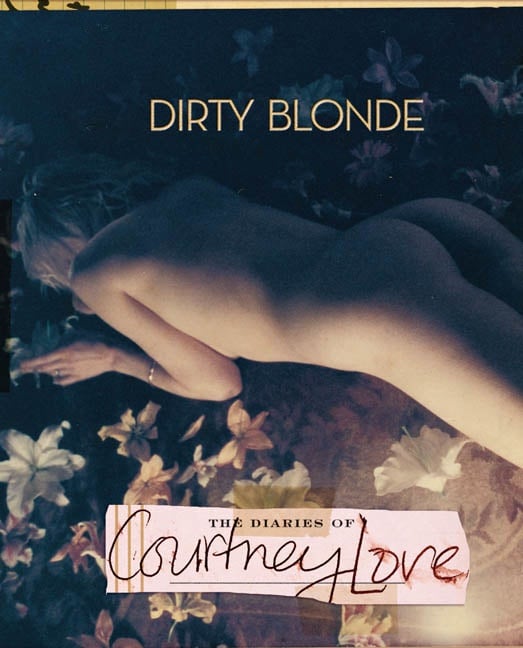 Very few people publish their own diaries, but Courtney Love is an exception. Of course, Dirty Blonde: The Diaries of Courtney Love [120] is less a diary and more a collection of photographs, handwritten lyrics, and assorted other documents, but it's very personal nonetheless.
Somewhere Inside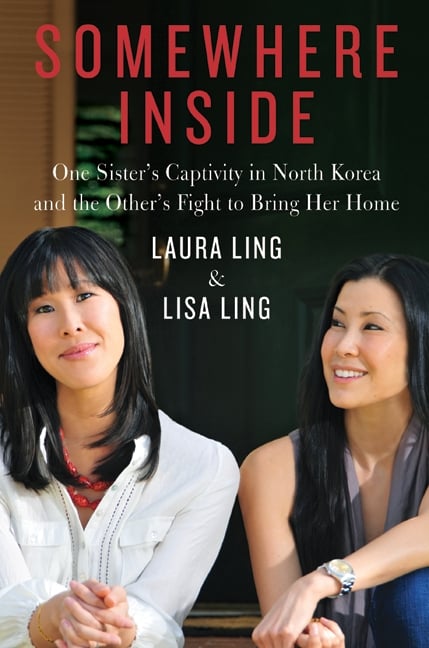 North Korea imprisoned journalist Laura Ling and her colleague Euna Lee until Bill Clinton came to get them out. In Somewhere Inside [121], Laura reveals what really happened in North Korea, while her sister, Lisa, writes about trying to get her released.
Down Came the Rain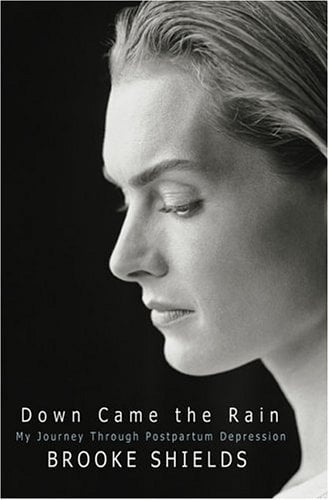 In her memoir, Down Came the Rain: My Journey Through Postpartum Depression [122], Brooke Shields [123] lends a celebrity voice to the depression that many new mothers are afraid to open up about.
Dolly: My Life and Other Unfinished Business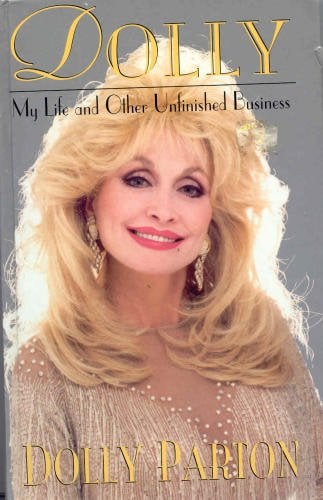 Dolly Parton's 1995 book, Dolly: My Life and Other Unfinished Business [124], follows her rags-to-riches country-music story without getting too personal.
Ali in Wonderland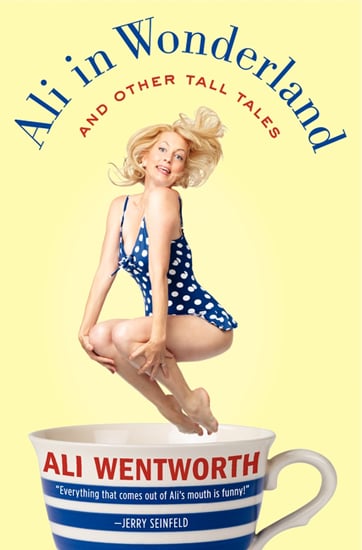 Ali in Wonderland: And Other Tall Tales [125] is a memoir by the funny and outlandish Ali Wentworth on her blue-blood childhood, sketch-comedy days, and search for love. Kathy Griffin called it "chicken soup for the vagina."
A Lotus Grows in the Mud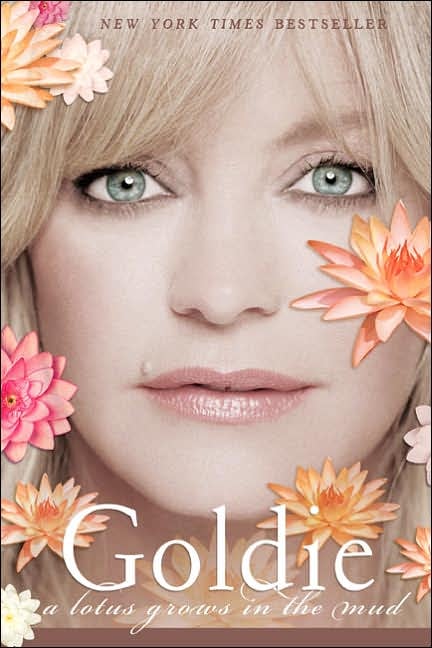 In her memoir, A Lotus Grows in the Mud [126], Goldie Hawn [127] talks less about her personal life and more about her childhood and efforts to break into acting.
Prime Time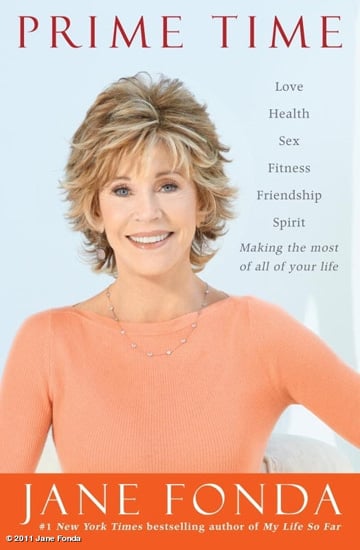 Workout pioneer Jane Fonda's self-help book, Prime Time: Love, Health, Sex, Fitness, Friendship, Spirit — Making the Most of All of Your Life [128], offers advice for living a successful and mature life.
I'm the One That I Want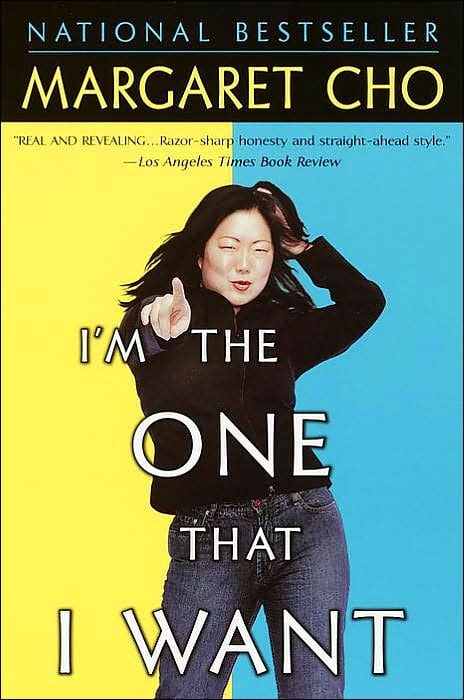 Comedienne Margaret Cho recalls her childhood as a misfit daughter of Korean immigrants in San Francisco (who originally named her "Moran") in I'm the One That I Want [129].