News broke over the weekend that comedienne Chelsea Handler's late-night talk show, Chelsea Lately, will be ending after eight years [1]. Though we have awhile before the show goes off the air — Chelsea's contract with E! expires at the end of 2014 — we can't help but think about how much we'll long for the show after it's gone. As we wait to see what's next for Chelsea, Chuy, and the rest of the gang, we've rounded up the seven things we'll miss most about Chelsea Lately.
Source: E! [2]; Front Page Image Source: Getty / Ben Symon [3]
Chelsea's Bold, Brash Interview Style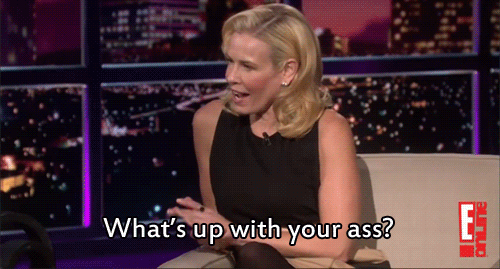 Nothing is off-limits when it comes to Chelsea's interview style, and no matter who her guest is, she has no qualms about asking questions regarding relationship status, sex life, or body parts.
Source: E! [4]
When Her Famous Friends Stop By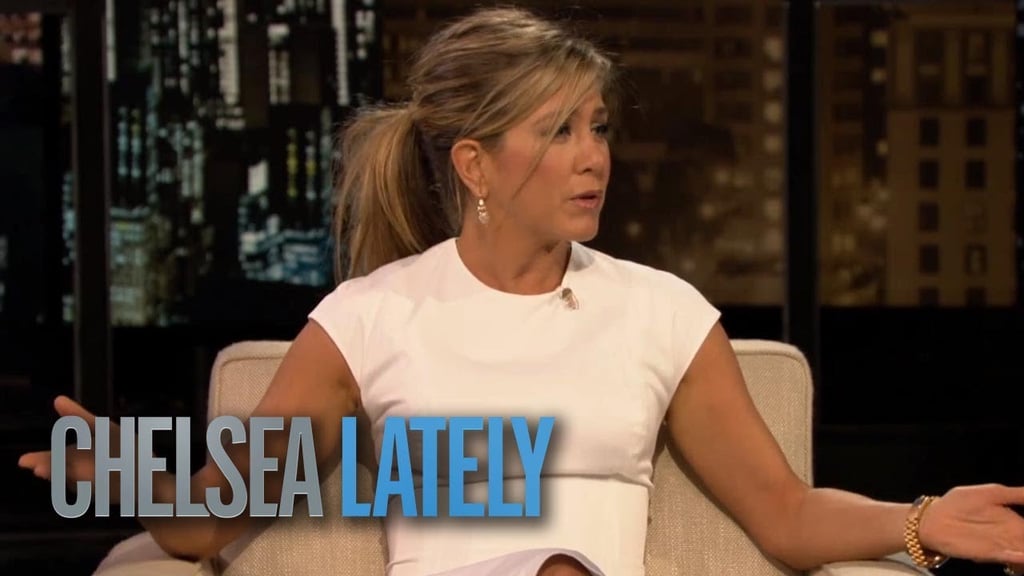 Chelsea's best interviews are sometimes with her own girlfriends; case in point, every time Jennifer Aniston [5] stops by, Chelsea makes sure to read tabloid stories about the actress out loud and address rumors about breakups and pregnancy. In this clip from July 2013, Chelsea brings up a story implying that Jen is a nudist.
Vodka Talk

One of Chelsea's most talked-about topics (and something very dear to her heart) is vodka, specifically Belvedere. She tends to bring it up a lot in conversation and has even made a point of serving it to guests on her show. Hopefully we can look forward to more vodka talk in Chelsea's future shows and books.
Source: E! [6]
The Hilarious Cast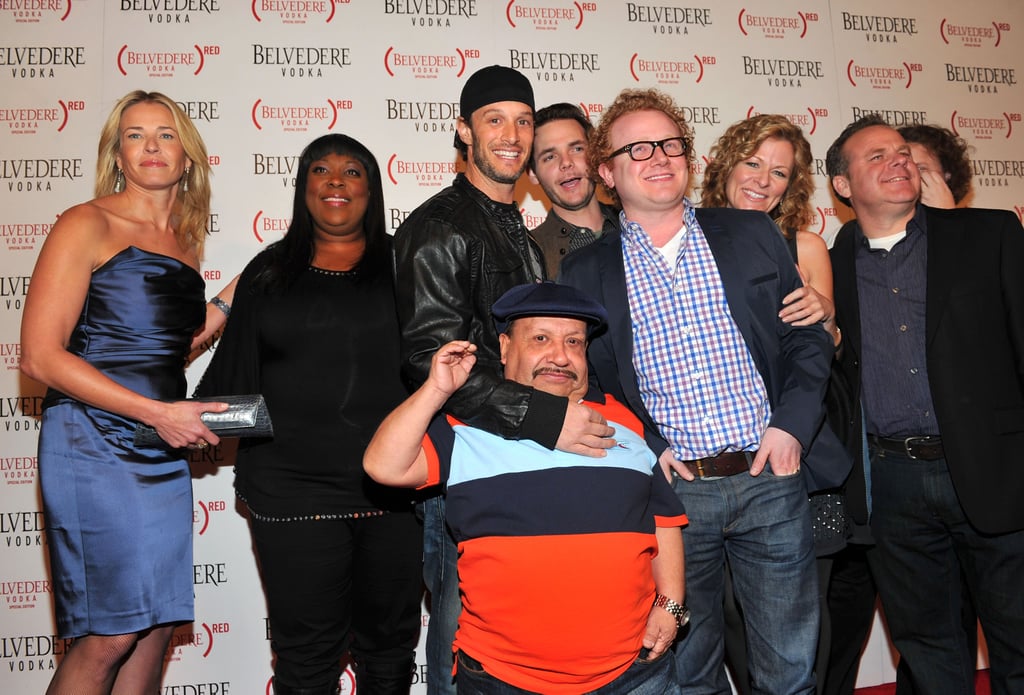 Chelsea has used her show to introduce lots of her funny friends, like Loni Love, Josh Wolf, and Sarah Colonna, who have all gained fame in their comedy careers since appearing on the Chelsea Lately roundtable.
When She Flirts With Rappers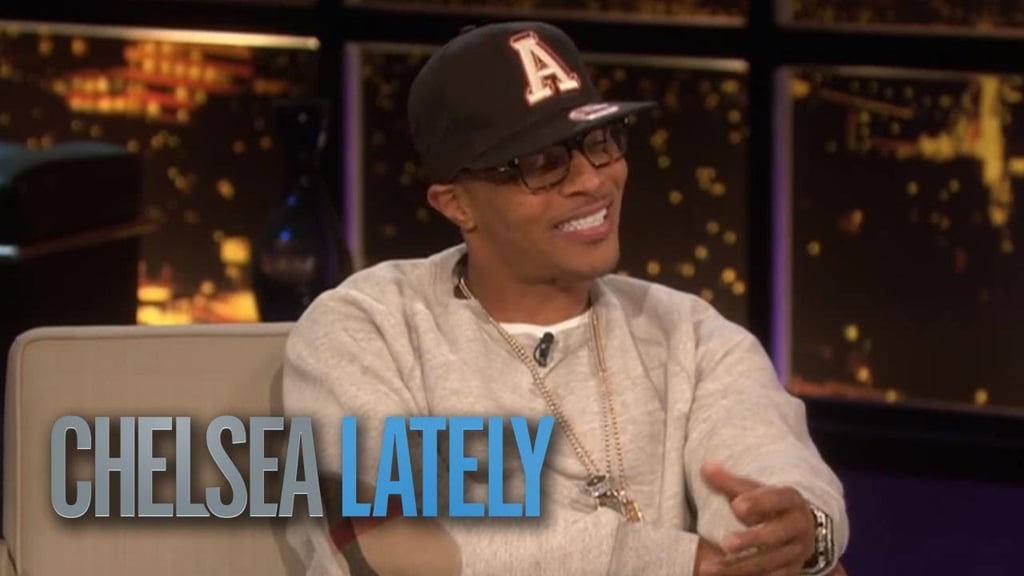 Whenever a hip-hop artist comes to the show, Chelsea can't help but get her flirt on; whether it's Drake, Rick Ross, Ludacris, or T.I., the hostess with the mostest has a special way of making her guests feel extracomfortable (or uncomfortable, depending on how you look at it). We love seeing Chelsea interact with rappers.
Animal Guests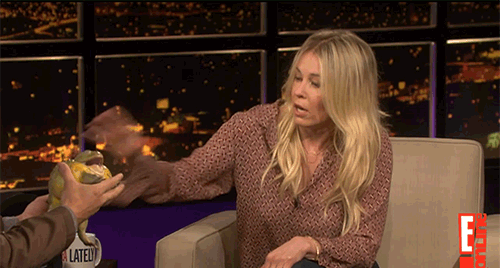 We'll never understand why Chelsea has animals on the show, as she very clearly hates them — except dogs; Chelsea loves dogs.
Source: E! [7]
Chuy!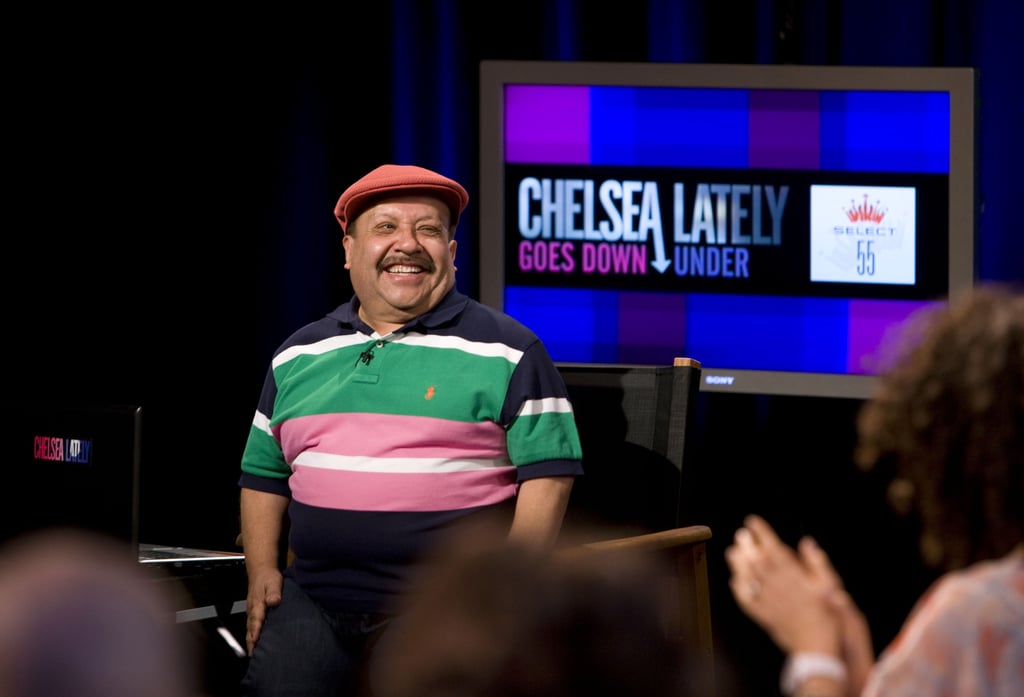 Whatever Chelsea decided to do next, we hope she brings Chuy Bravo along. Chuy has served as Chelsea's right-hand man and the source of comic relief for more than a decade and always cracks us up with his witty one-liners, costumes, and matching outfits.