OK, we're really going to miss Chris and Anne when Rob Lowe and Rashida Jones leave Parks and Recreation [1], but these pictures make us feel a little better — and totally happy for them. They're getting engaged! The pictures from next week's episode show Chris down on one knee, proposing to pregnant Ann, and well, why are you still reading? Just look at how cute they are!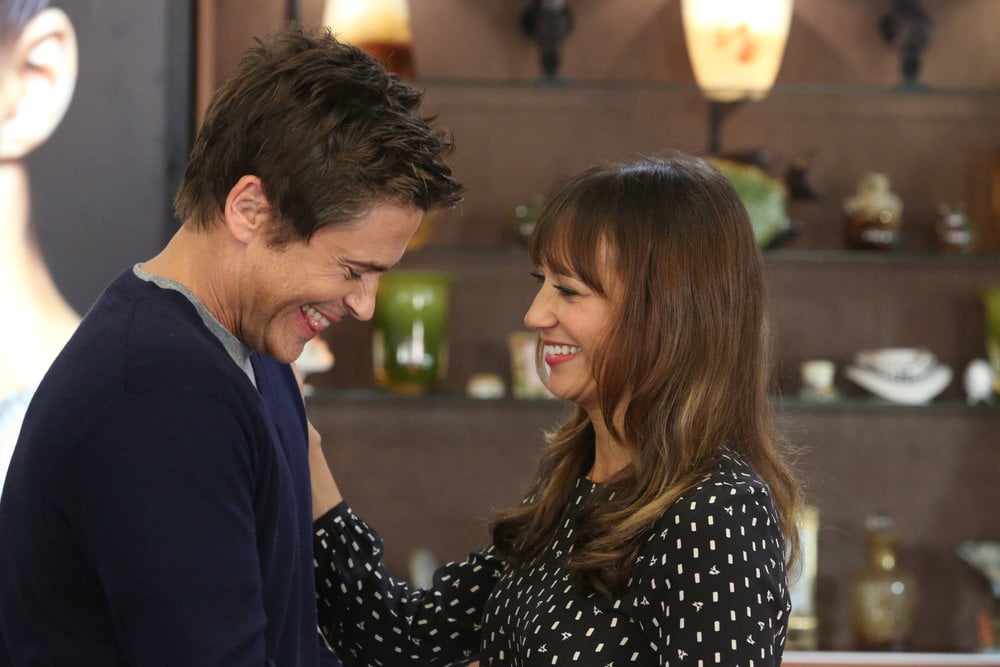 Chris (Rob Lowe [2]) and Ann (Rashida Jones) seem really in love again.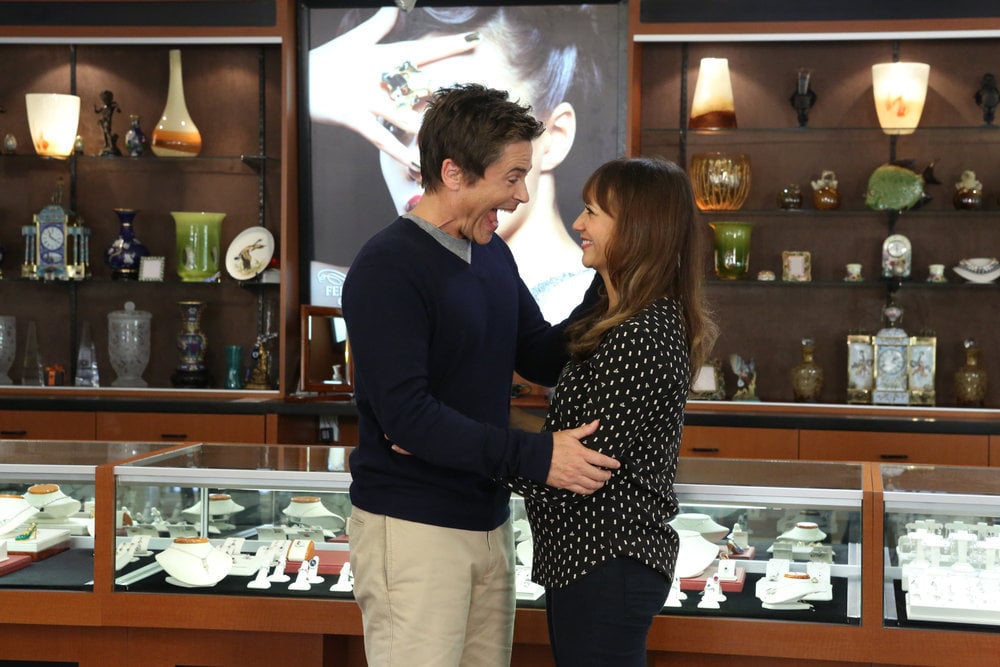 A jewelry store isn't the most surprising place for a proposal, but who cares?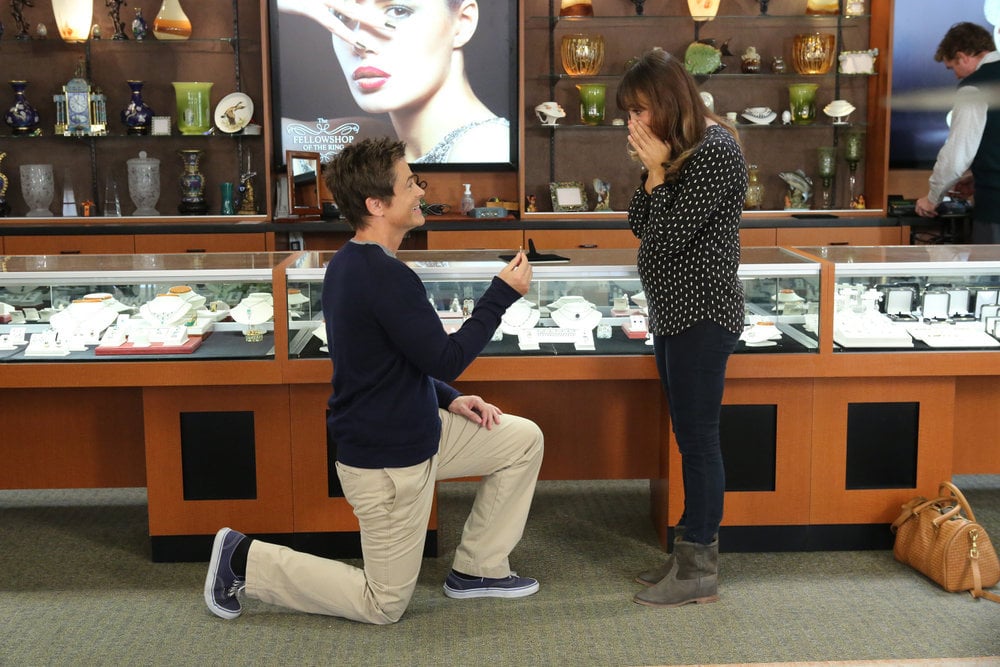 Chris gets down on one knee.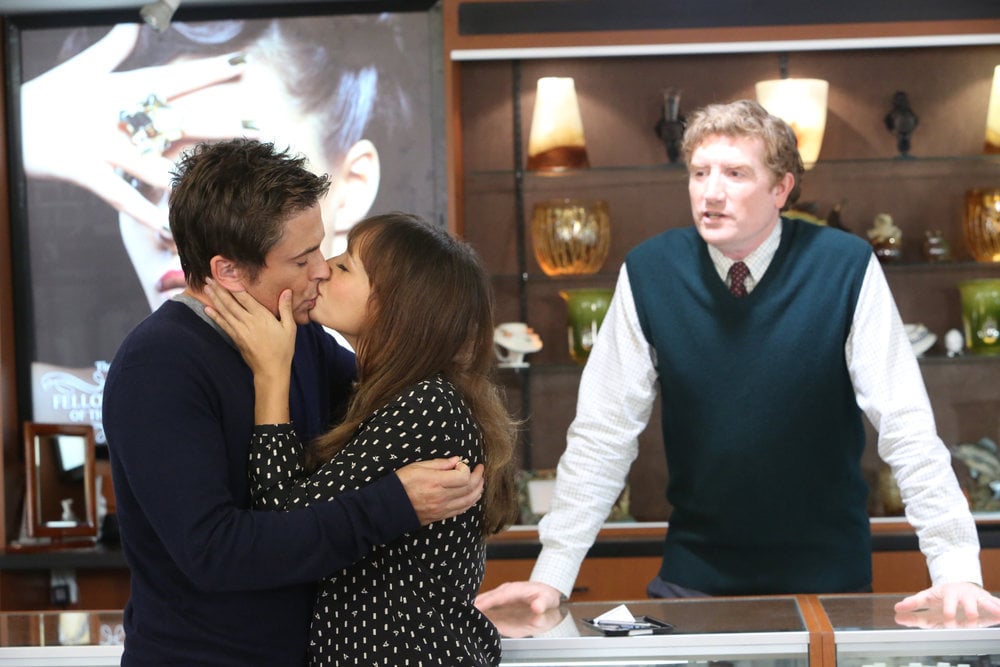 This is literally the cutest.