Chuck Challenge: Chuck vs. The Fake Name
Like us on Facebook
This week on Chuck, Chuck and Hannah get serious about their relationship as Sarah tries to pull away from Shaw. Things are made even more complicated when Chuck has to do his first mission as an alias — which comes complete with pulling a few teeth from Casey. Did you catch everything that went down?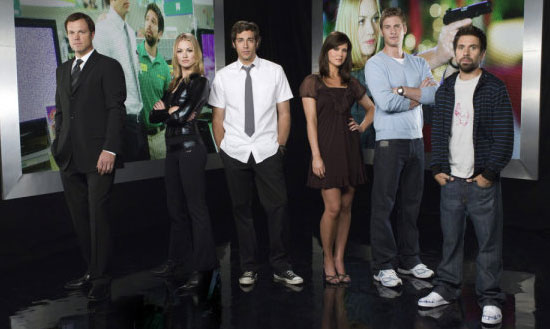 Photo courtesy of NBC
Chuck Challenge: Chuck vs. The Fake Name
According to Ellie, who was Chuck's first crush?