Have you ever been in a conversation where someone brings up how great some classic movie is, and all you can do is either fall silent or pretend you've seen it? I mean, heaven forbid you admit you haven't seen Star Wars [1] or The Goonies, like some of our editors. The shame of never having seen Schindler's List or The Godfather runs deep, we know. Having said that, it's impossible to watch every movie ever! We invite you to shed your guilt and admit what "classic" movie you've never found the time or energy to watch. We'll go first, so you know this is a judgment-free zone.
Front Page Image Source: Warner Bros. [2]
The Indiana Jones Movies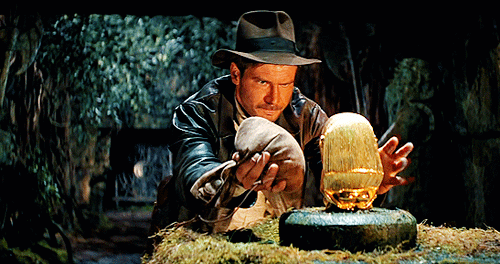 I have not seen any of the Indiana Jones movies. Maybe I was burned out from seeing Harrison Ford [3] and Star Wars so much, or it was the fact that I was avoiding scary snake scenes, but I still haven't gotten around to watching them. Some days I'm surprised my husband even married me.
— Lisa Sugar, editor in chief
Thelma & Louise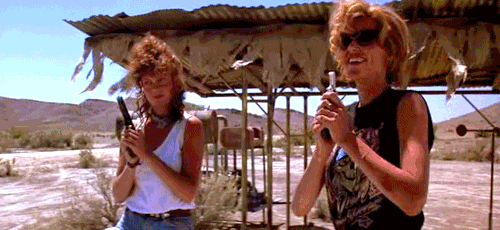 I've never seen Thelma & Louise, but don't tell anyone! I know it's supposed to be the quintessential female best friend film and it's Brad Pitt [4]'s big debut, so I'm basically missing out on the most important film of our time. I've seen Romy and Michele's High School Reunion, though, which is basically the same thing, right?
— Kat Malinowska, video audience development director
Mary Poppins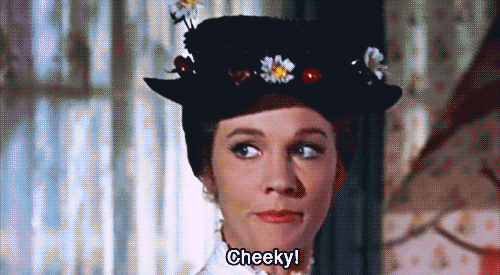 The movie I get the most double-takes for having never seen is Mary Poppins. I wouldn't say I'm "embarrassed" about it, per se, but it does seem odd that I made it through my whole childhood without knowing the backstory to songs like "Supercalifragilisticexpialidocious" and "A Spoonful of Sugar." I did see Saving Mr. Banks though — that counts, right?
— Becky Kirsch, entertainment director
I consider myself a Disney fanatic, and I'm embarrassed to admit that I've never seen Mary Poppins. What's even more embarrassing is that I don't know anything about the movie other than it involves Julie Andrews and singing. And maybe penguins, but I might have made that up.
— Chloe Nguyen, copy editor
The Godfather Movies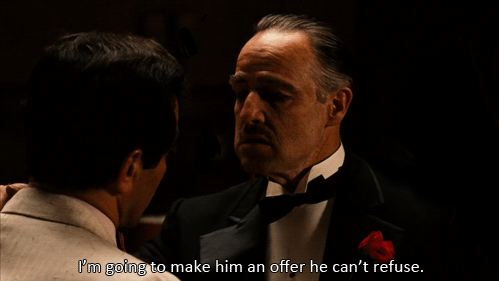 I've never seen The Godfather (or any sequels to it). I'm really not a big mafia or mob movie person in general. I've seen The Departed because Leo was in it — that's close enough, right?
— Hilary White, assistant living editor
I don't even know the names of the movies or how many of them there are or why everyone is obsessed with them or anything other than it is about Italian mobs, gun violence, and dads who don't love their daughters. I think my life is better off not seeing it.
— Anna Monette Roberts, associate food editor
Top Gun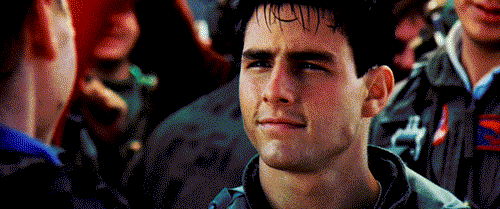 I haven't seen it and therefore I don't understand the references made by every single college guy who goes as Top Gun for Halloween [5]. (Which is all college guys.)
— Grace Hitchcock, sr. audience development associate
Breakfast at Tiffany's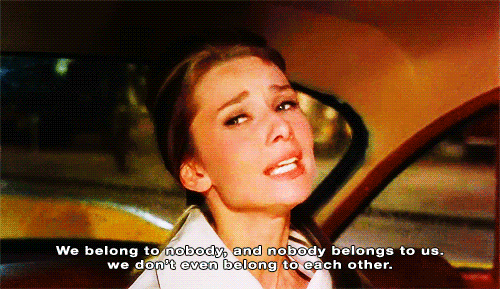 I probably know everything about the iconic fashion and beauty looks Audrey wears in Breakfast at Tiffany's and I even saw the play on Broadway. But the movie? Just haven't gotten to it yet . . . oops!
— Lauren Levinson, beauty editor
The Goonies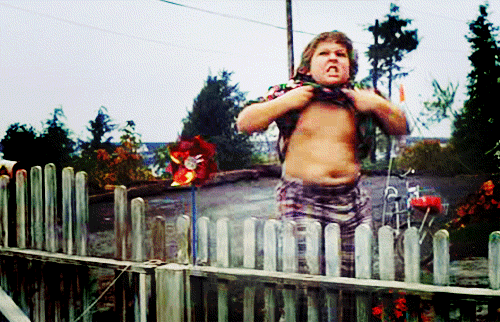 Listen, I've seen parts of The Goonies. I know it's a thing people love, but I think I missed the boat. I never saw it in my childhood and when I went back to see if I could still be part of the cool crowd, I just couldn't get into it. I'm sorry, OK? I'm sorry.
— Maggie Pehanick, assistant entertainment editor
I have not actually sat down and watched all of The Goonies, although I feel like at this point I pretty much know the entire plot and the characters so I don't really feel the need to. The worst thing is that it was actually filmed very close to where I grew up on the Oregon Coast and usually one of the first or second things people say when they find out where I am from is, "Oh, is that near where they filmed The Goonies?"
— Krista Moatz, EVP culture and corporate citizenship
Say Anything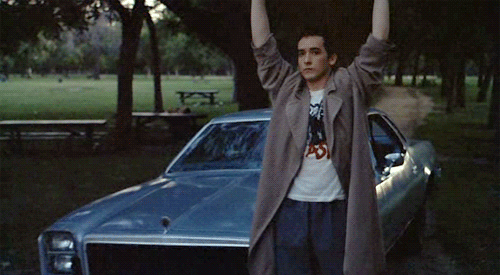 Say Anything is another movie that I have never watched but has always been on my list. It seems, though, it never wins out at the end of the day whenever I do actually have time to watch movies of my own choosing. I did, however, see Planes: Fire and Rescue in the theater on one of the sunniest Sundays we have had all Summer with my 2- and 4-year-old boys. So, that gives you an idea of my movie-watching priorities these days!
— Krista Moatz, EVP culture and corporate citizenship
The Sound of Music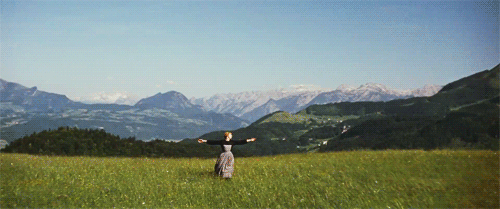 I still haven't seen The Sound of Music and I studied opera in undergrad. A lot of famous vocalists (Gwen Stefani [6], Christina Aguilera [7]) cite the movie as a major influence on their careers, but I can't bring myself to watch it because I hate musicals. Maybe that's even worse. I haven't seen Grease for the same reason.
— Emily Orofino, assistant beauty editor
National Lampoon's Vacation Movies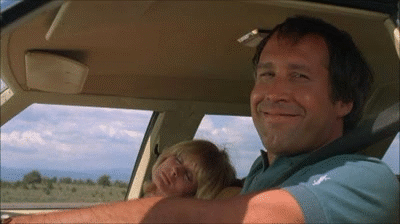 People give me crap about never seeing any of those Chevy Chase National Lampoon's Vacation movies. Apparently they're classics? I tried to watch National Lampoon's Christmas Vacation once, but never finished. I just don't get it.
— Kristy Ellington, editorial partner programming manager
Pulp Fiction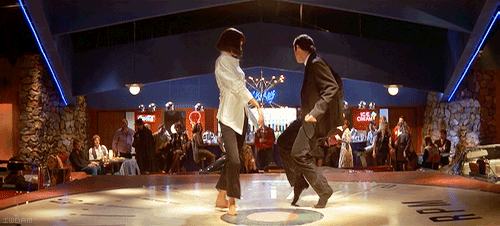 This is totally embarrassing because I love Quentin Tarantino [8], but I never saw Pulp Fiction. I was too young to see it in the theater, and when it came on video, I was convinced it was too dark and gory (I heard stories of the gimp and was kind of terrified). Thus, I never got around to seeing it, even though I still worship the soundtrack and quote passages from the movie from that alone.
— Shannon Vestal, sr. entertainment editor
Citizen Kane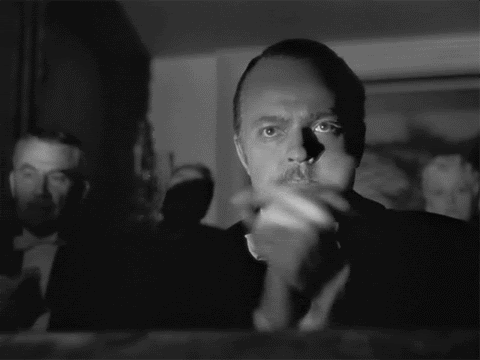 For me, it is Citizen Kane. I know I should see it, but every time I try, I fall asleep. I guess I'll just have to live my life without seeing this classic!
— Rebecca Gruber, moms director
Schindler's List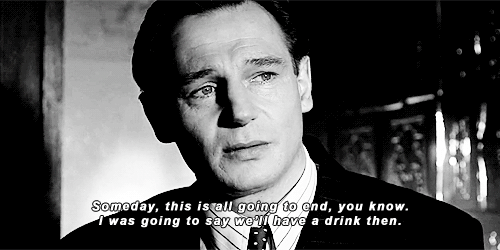 I haven't seen Schindler's List and feel like jerk for it. It's not really ever one of those movies you feel like relaxing with over popcorn and wine on a Saturday night. Still, it remains at the top of my mental Netflix queue and probably will for the rest of my life.
— Lindsay Miller, entertainment editor