One of the best parts of the MTV Movie Awards [1] is seeing all the hottest movie stars having fun on the red carpet. This year, the fun continued on the stage and in the press room as costars from The Fault in Our Stars, Catching Fire, Entourage, and more smiled, joked around, and presented awards together. Here are the cutest shots of our favorite past, present, and upcoming costars!
Catching Fire's Sam Claflin took over the microphone as Josh Hutcherson raised the roof while accepting the best movie award.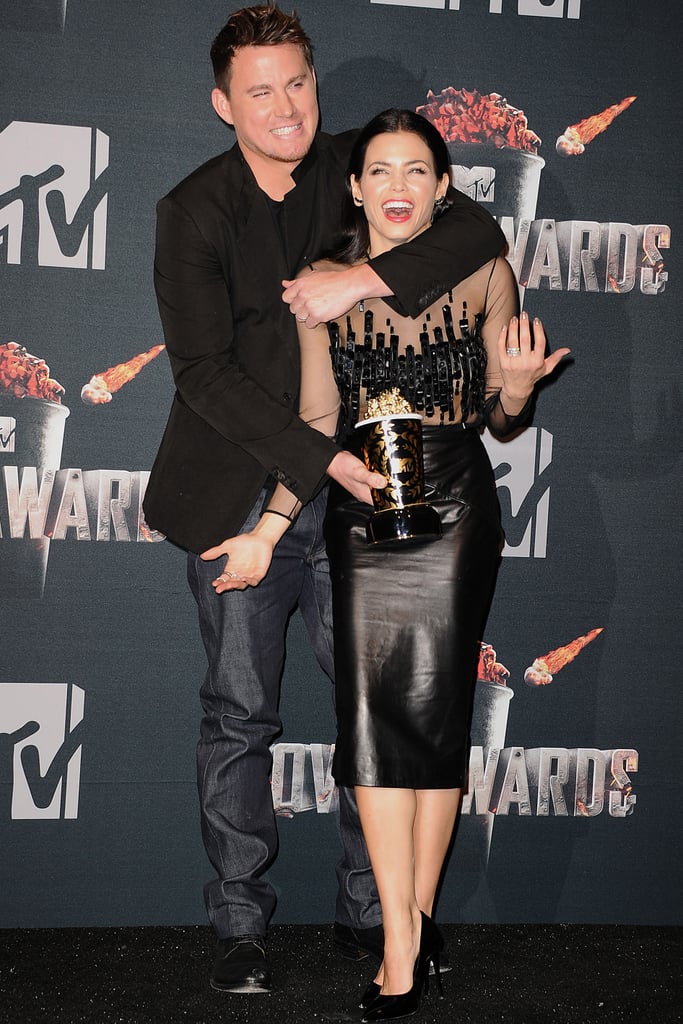 Channing Tatum [2] and Jenna Dewan-Tatum played around in the press room. Not only are the two married, but they also met on the set of 2006's Step Up and costarred in 2011's 10 Years!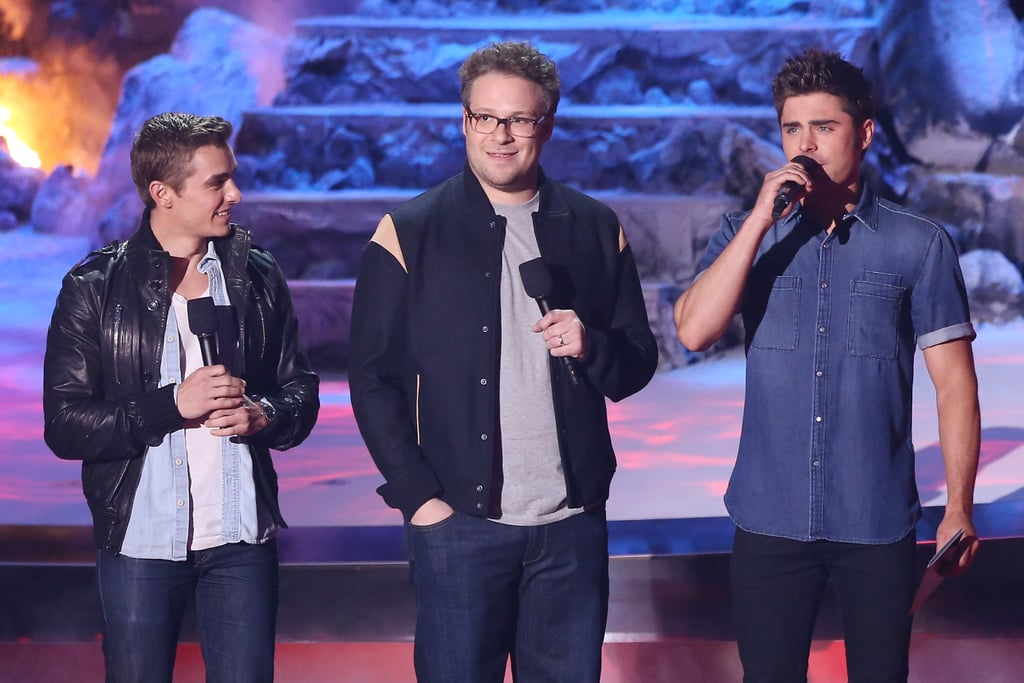 Dave Franco, Seth Rogen [3], and Zac Efron [4], stars of the upcoming comedy Neighbors [5], gathered on stage for a sketch.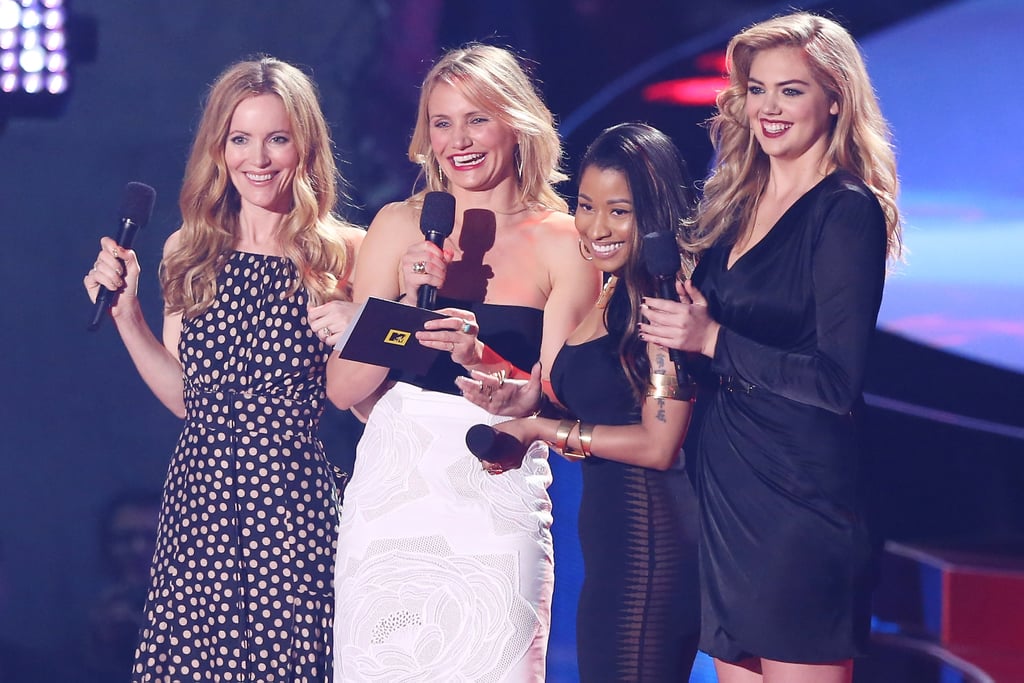 The Other Woman's Leslie Mann, Cameron Diaz [6], Nicki Minaj, and Kate Upton did a bit together while presenting the award for best male performance.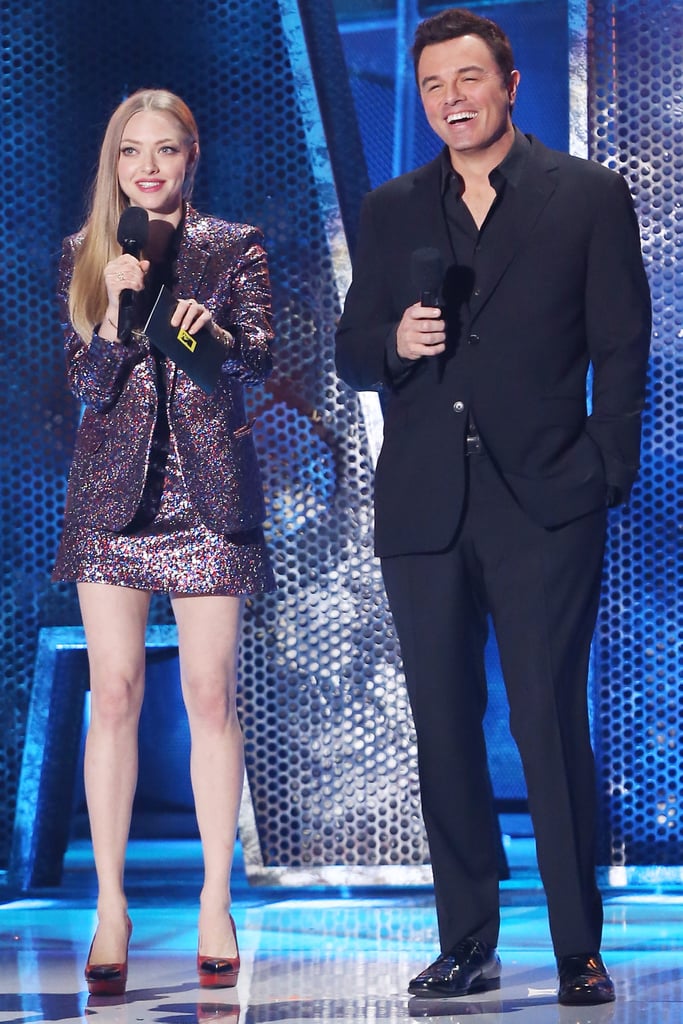 Seth MacFarlane and Amanda Seyfried [7] had some teleprompter trouble, but they were still pretty cute up there. The two will be seen in MacFarlane's next live-action film, A Million Ways to Die in the West [8], and Seyfried has signed on to star in Ted 2.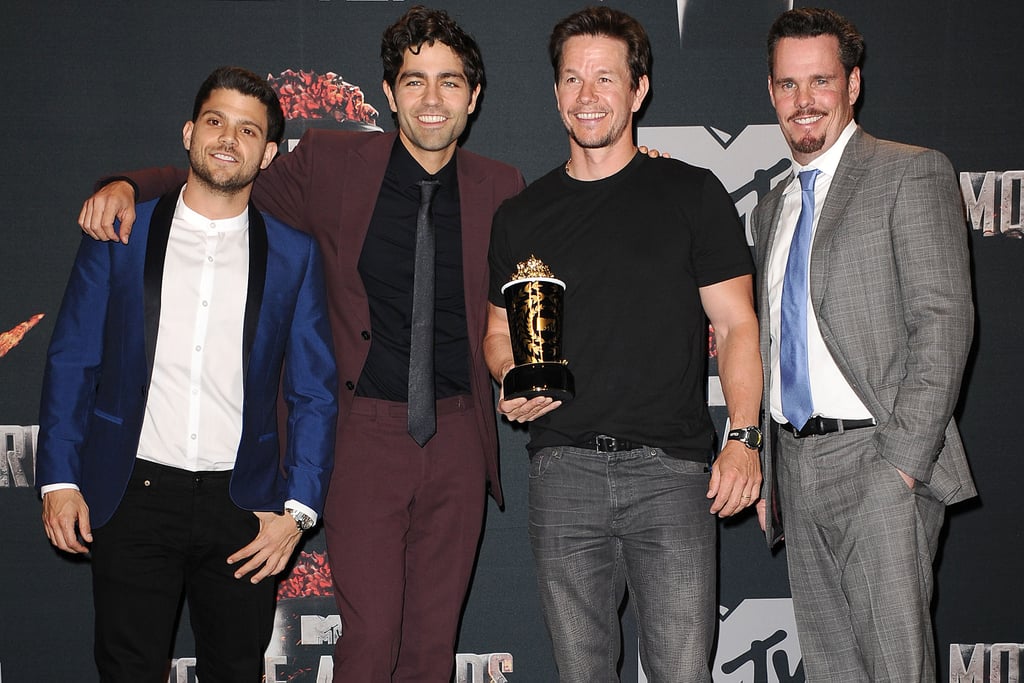 The gang is together again! The boys of Entourage took a break from filming the movie version of their hit HBO show to present Mark Wahlberg [9] with his generation award — or, as Wahlberg put it [10], "the you're too f*ck*ng old to come back award."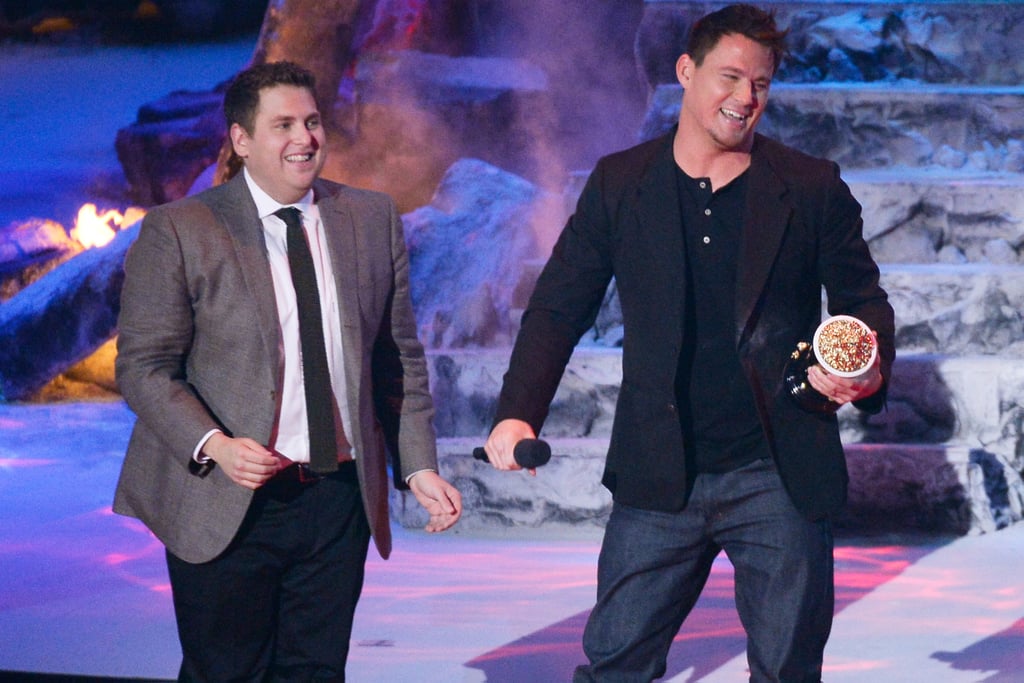 Jonah Hill [11] presented his 22 Jump Street [12] costar with the trailblazer award, for being hot and also a movie star.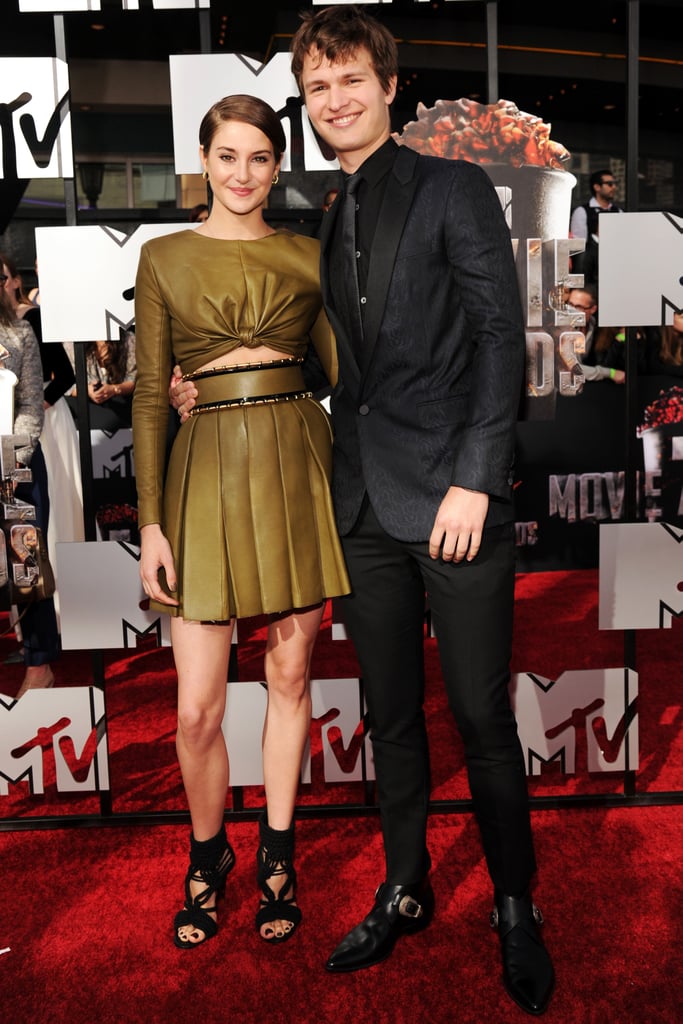 Adorable pair Shailene Woodley and Ansel Elgort [13] are double costars, appearing in Divergent and the upcoming drama The Fault in Our Stars. A clip from the movie [14] premiered during the show and set our hearts all aflutter.