It's been months since the trailer for Dawn of the Planet of the Apes [1] came out, and even though the movie stars Jason Clarke and Keri Russell [2], we're really all about Caesar. The king of the apes takes center stage in 10 brand-new pictures from the film, which show him and his army standing up to humans in a bleak world ravaged by a virus. Take a look, and stay tuned for more until the movie is released on July 11.
The movie takes place about a decade after the events of 2011's Rise of the Planet of the Apes.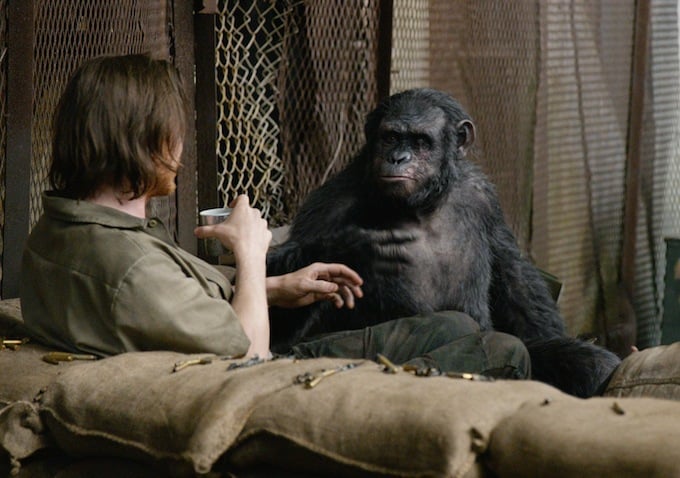 Some friendly ape-human interaction appears to be possible.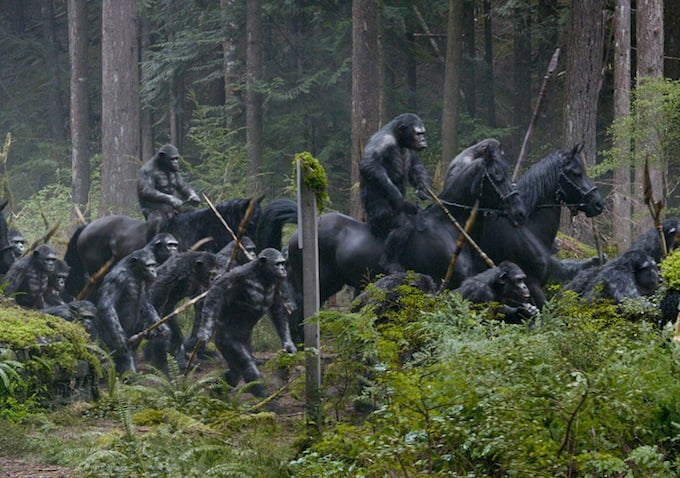 Also, the apes are terrifying and they ride horses.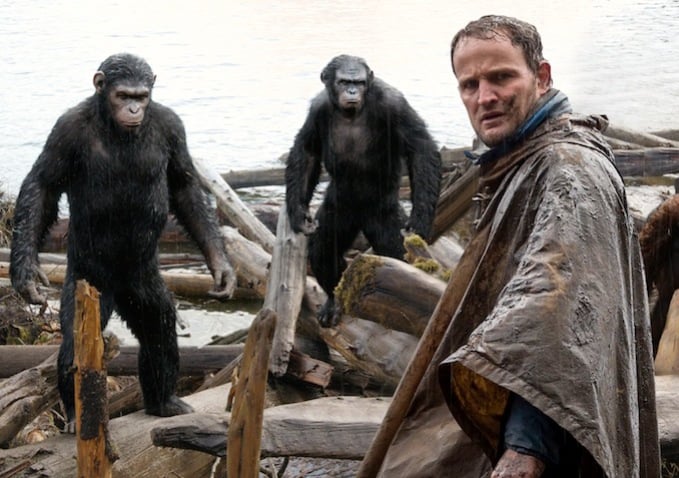 Malcolm (Jason Clarke) encounters a couple of apes.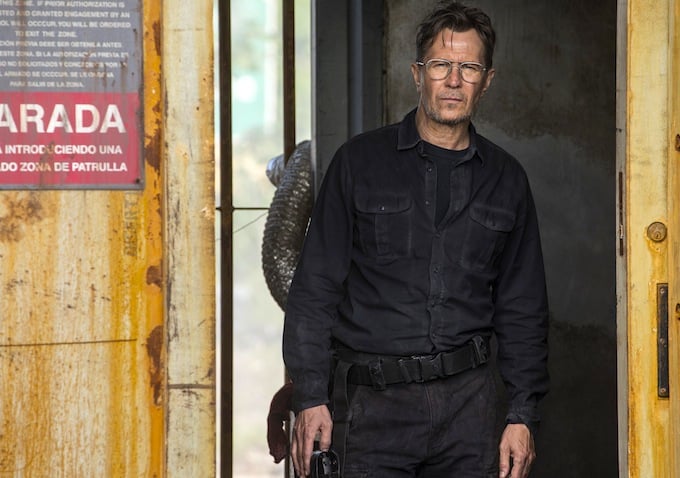 Gary Oldman plays Dreyfus in the action sequel.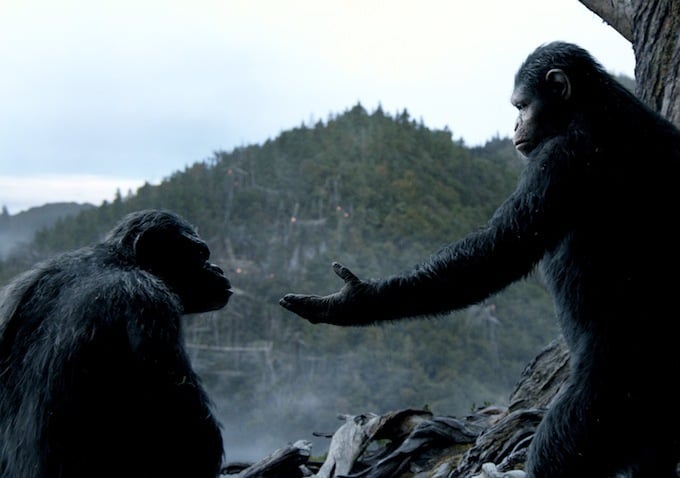 The apes have been given room to rise up after a virus wipes out most of the human population.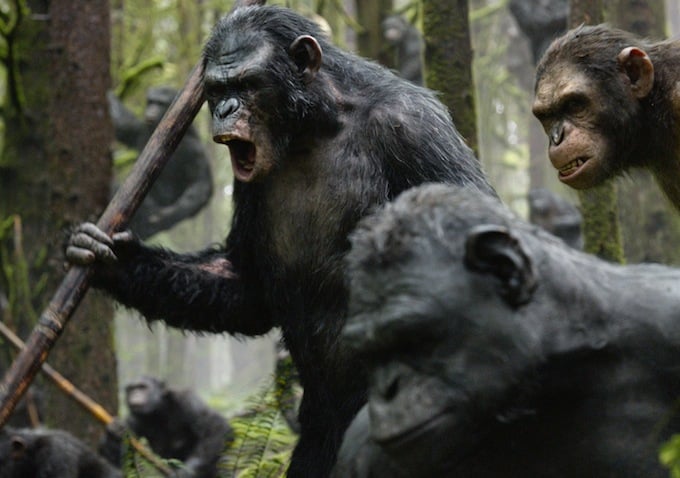 Andy Serkis plays Caesar.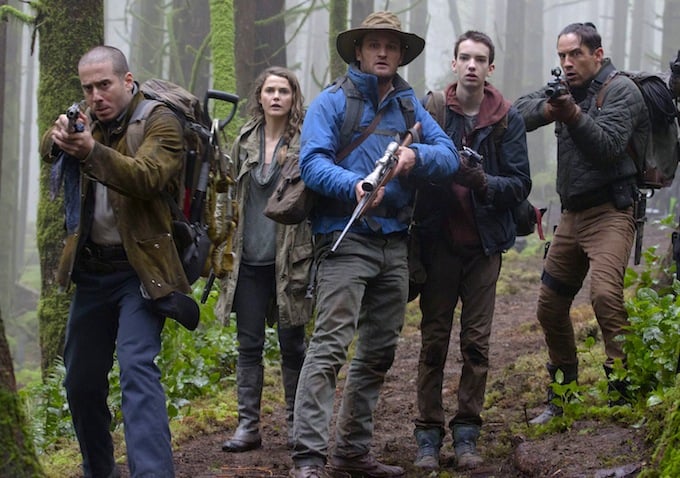 Keri Russell [3] is among the band of human survivors.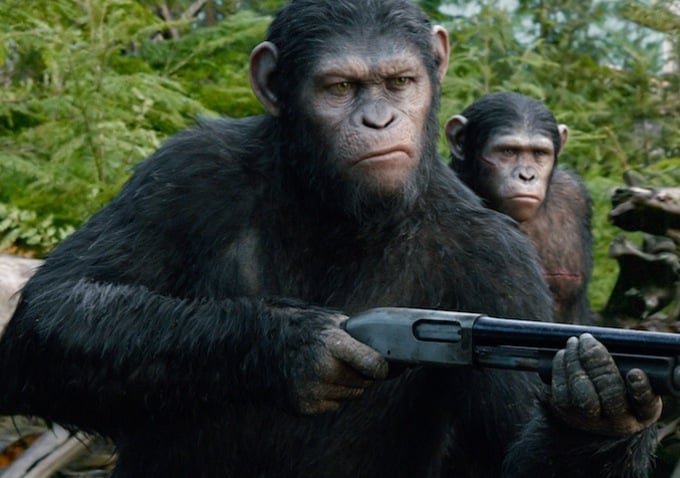 Yep, apes with guns.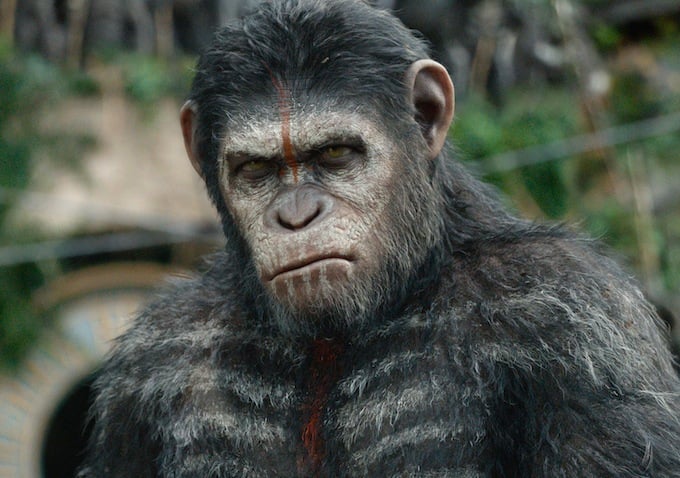 Caesar is not happy.