The Emmys will take place on Monday, and finding out who the winners are isn't the only source of fun. There are quite a few fun facts surrounding this year's nominees [1]. We've rounded up the most interesting tidbits, from who might make history with their win to who's already making history with their nomination. Check them out and impress your friends on Emmy night!
Source: ABC [2]
Matthew McConaughey Could Pull Off a Huge Accomplishment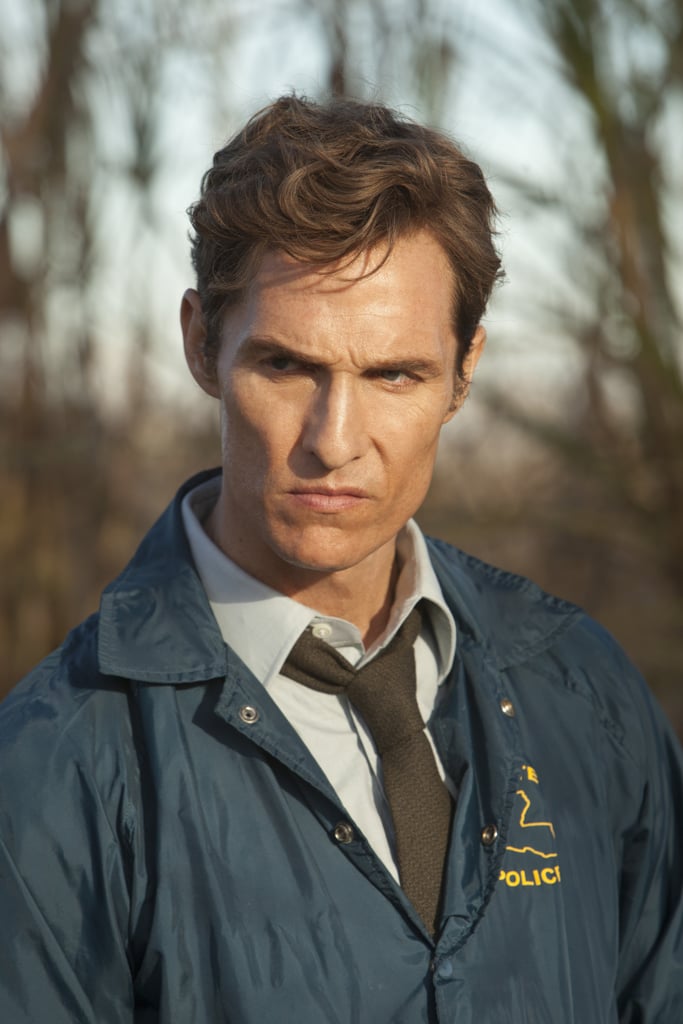 This is Matthew McConaughey [3]'s first Emmy nomination (for True Detective), and of course, this year he won his first Oscar. If he wins the Emmy, he'll be the second person to take home both awards in the same year — the first was Helen Hunt [4], who won an Emmy for Mad About You and an Oscar for As Good as It Gets in 1998.
Laverne Cox's Nomination Made History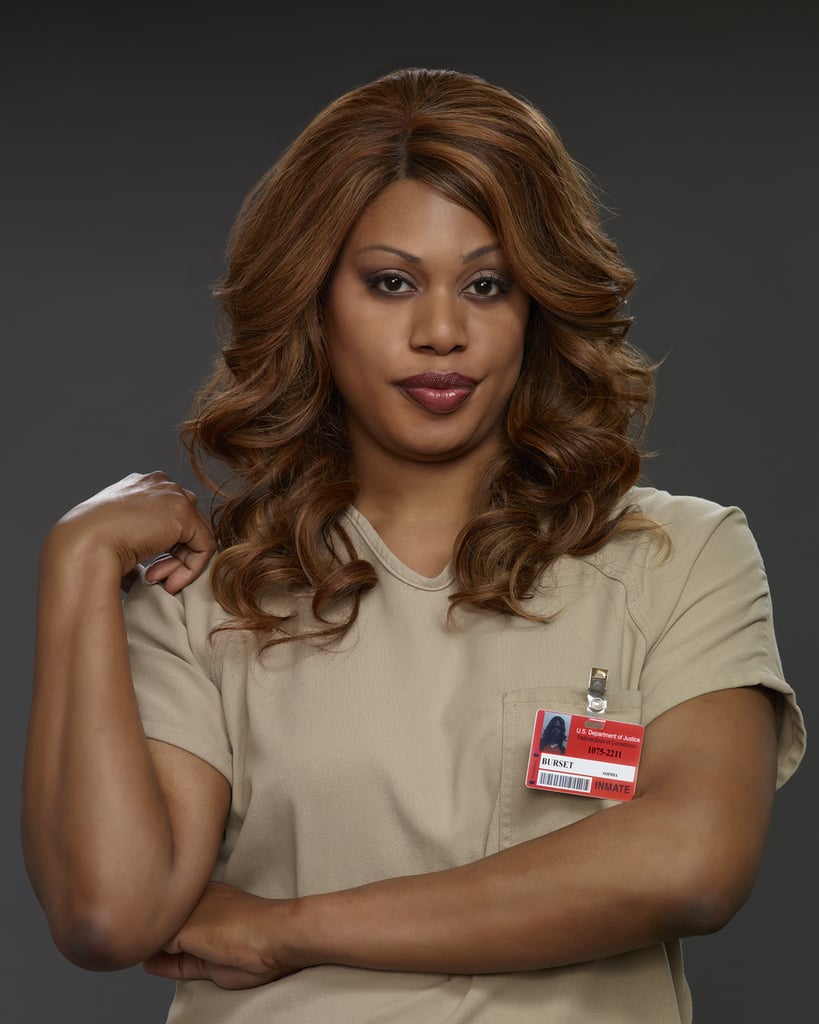 The Orange Is the New Black star's nomination makes her the first openly transgender actress to be up for an acting Emmy.
Source: Netflix [5]
Jon Hamm Has Never Won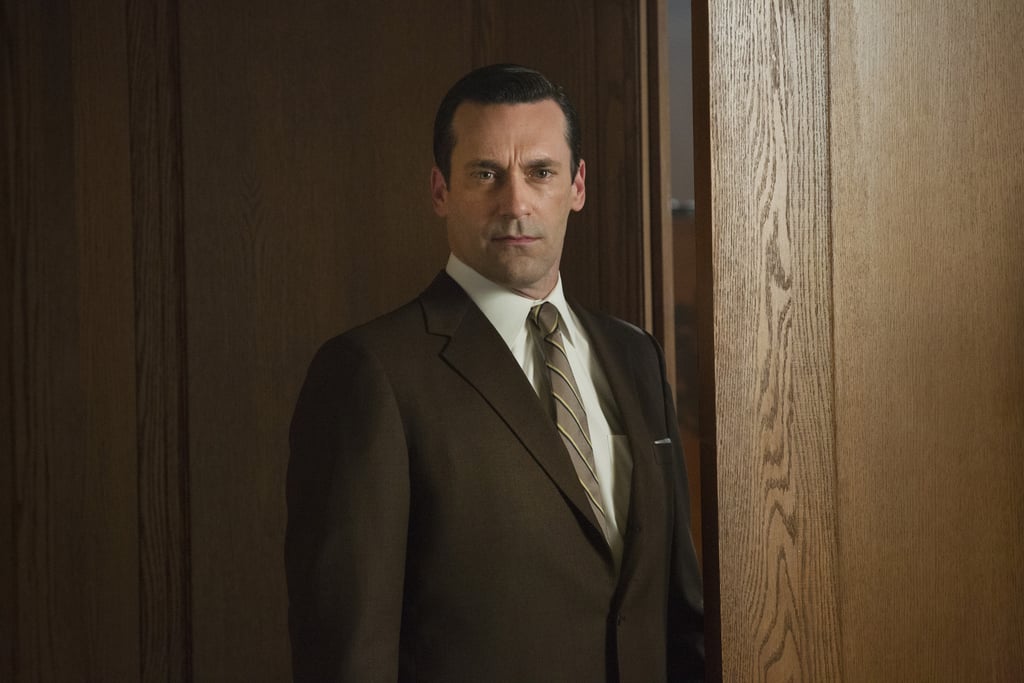 Jon Hamm [6] is fast becoming the Susan Lucci of the primetime Emmys: he's been nominated seven years in a row [7] for Mad Men but still hasn't won. Still, he's nowhere near the record holder. That honor goes to Angela Lansbury, who was nominated 10 years in a row for Murder, She Wrote without a win (and was up 18 times total).
But Neither Has Anyone on Mad Men
That's right. Though Mad Men amasses acting nominations by the handful each year, no one has ever won an Emmy for acting on the series (though it has won best drama four times). Want to hear something else mind-blowing? The show has been nominated a staggering 105 times in its seven seasons.
Kate McKinnon Could Break SNL's Losing Streak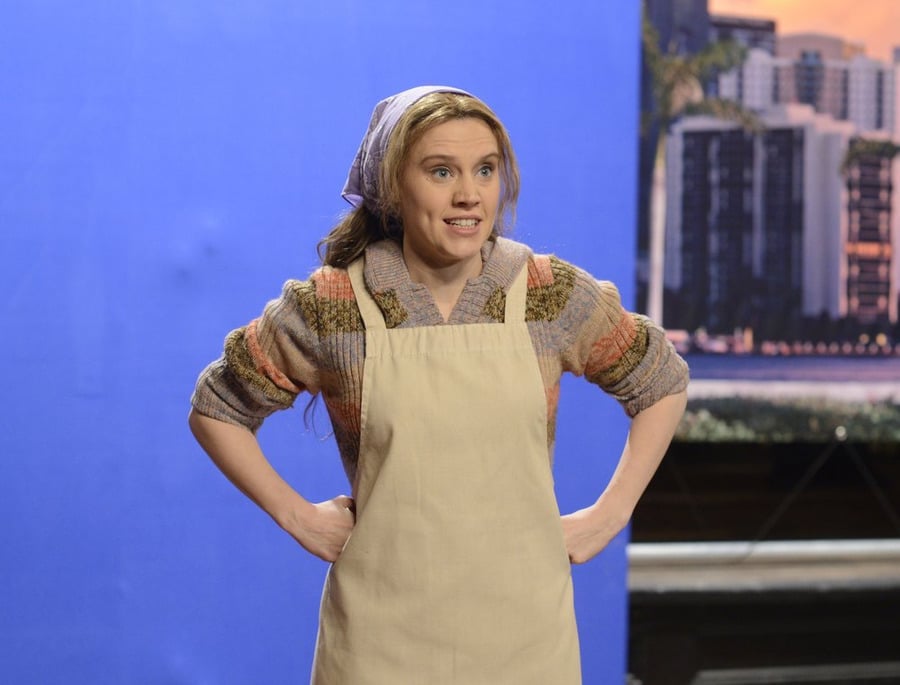 This is Kate McKinnon's first Emmy nomination for outstanding supporting actress on Saturday Night Live, and if she wins, she'll be breaking a massive losing streak by SNL cast members. Not since the '70s (when Chevy Chase and Gilda Radner each won) has any talent won for their performance on the long-running variety show.
Networks Rule the Outstanding Comedy Category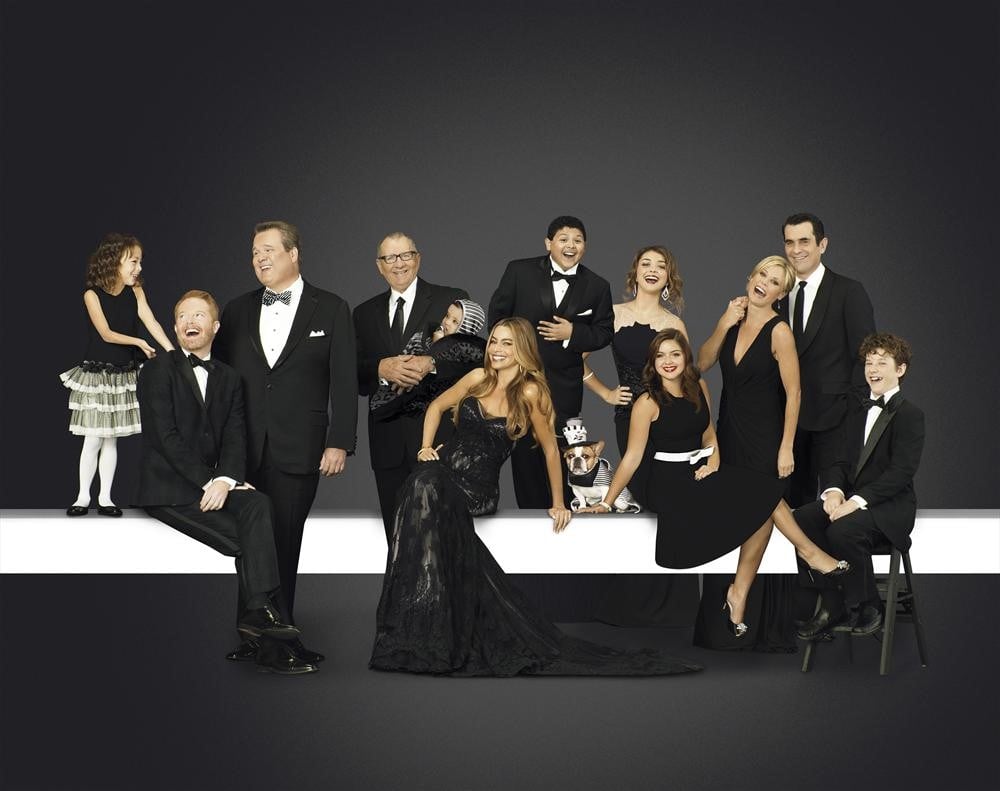 You knew that Modern Family dominated this category, but did you know the broadcast networks do too? The only time a cable network has ever won outstanding comedy was in 2001, for Sex and the City. By the way, if Modern Family wins that category again this year, it will tie Frasier for most consecutive wins (five).
Bryan Cranston's Not Just a Breaking Bad Emmy Wonder
Bryan Cranston's Emmy streak didn't begin with Breaking Bad. Though he has won three times (and been nominated a total of six times) for playing Walter White, he was nominated for best supporting actor three years in a row for Malcolm in the Middle prior to his Breaking Bad stint.
This Isn't Woody's First Rodeo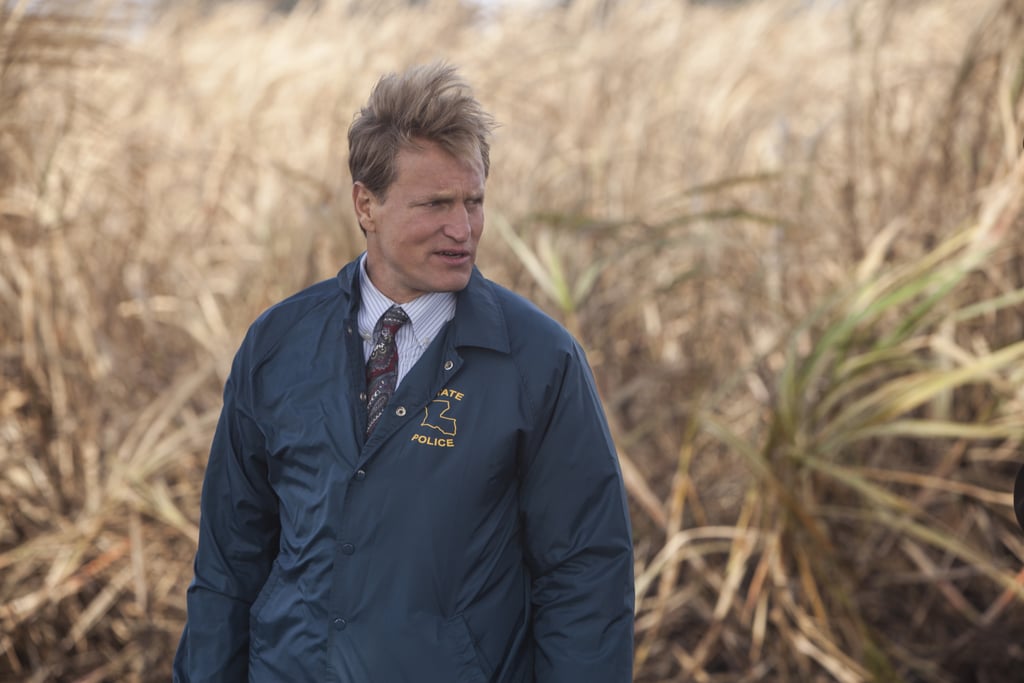 Woody Harrelson is up for best lead actor in a drama for True Detective, and this is far from his first time. This will be the actor's eighth Emmy nomination; he won back in 1989 for Cheers.
Miniseries and Movies Get Their Own Category This Year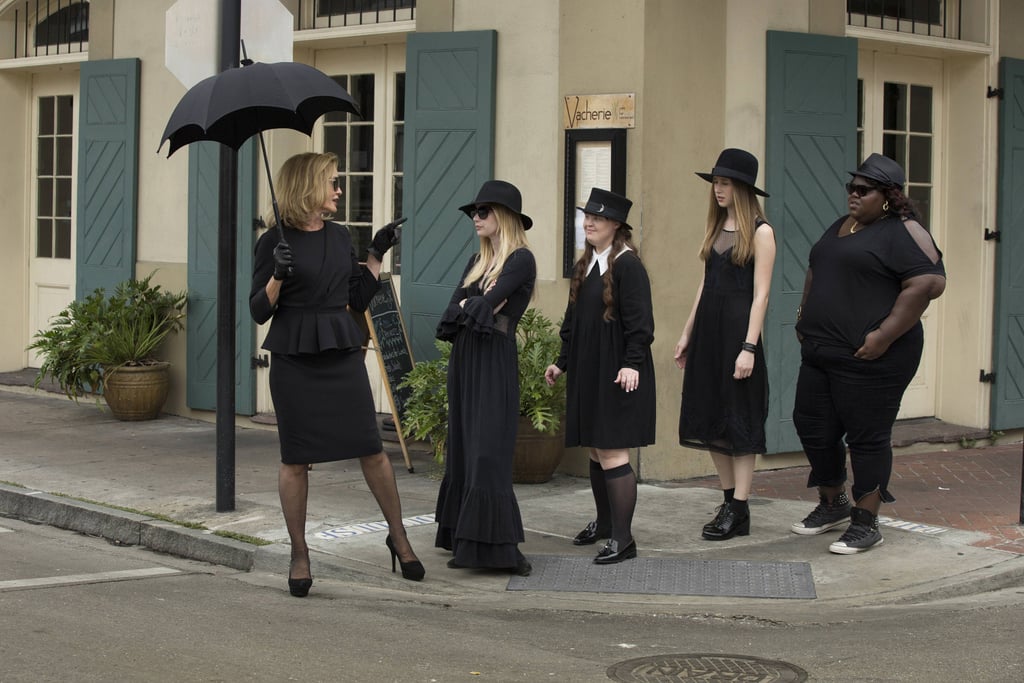 This year, outstanding miniseries will get its own category; for the last three years, it's been lumped in with the TV movies. Even though that category will split them up, however, actors, writers, and directors will still be competing in that miniseries/movie combo category.
The Reality Show Categories Got Shaken Up Too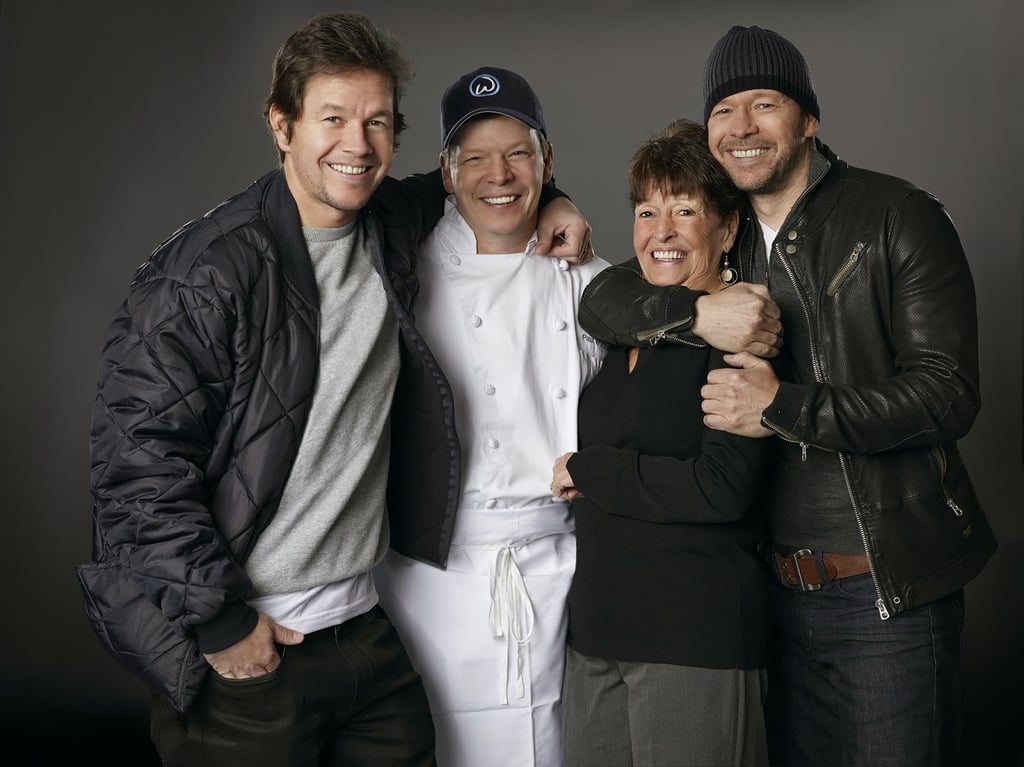 Another change the Academy voted on this year? There are now two categories for reality shows to compete in: Outstanding Structured Reality Program and Outstanding Unstructured Reality Program.
Source: A&E [8]