The Fault in Our Stars [1] finally premieres this weekend after what feels like an infinity of waiting. We've been smitten with the book-turned-movie for a while now, anxiously awaiting every new trailer, photo, and clip, gathering up our favorite quotes and behind-the-scenes moments, and chatting with the cast. (We even went on tour with them [2]!) In case you missed any of our coverage, we've put it all in one place for you here. Now dive in and make sure to have your tissues handy, OK?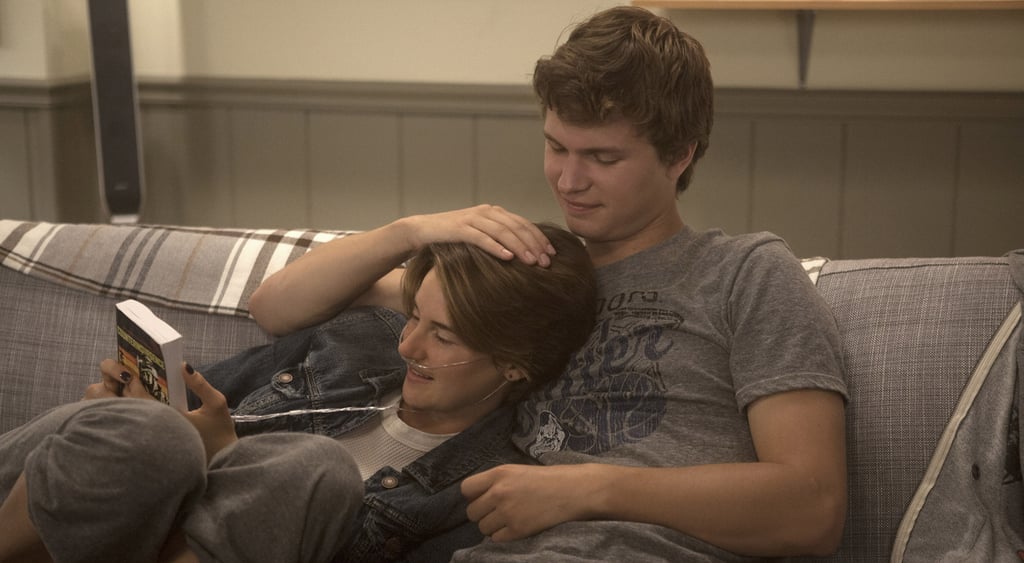 Source: 20th Century Fox [3]
First off, watch the latest trailer [4]. You probably will feel all of these things [5] while watching it.
Warning: it may inspire you to create tearjerker fan art [6], but that's OK.
You probably already know whether you're going to see The Fault in Our Stars, but just in case, you can watch our review [7] for some insight:
Did you know about TFIOS' real-life inspiration for Hazel? She was Esther Grace Earl [8], a young woman who passed away in 2010 at 16 after a long battle with cancer.
The movie also has an amazing soundtrack. Listen to all the released songs, and get the stories behind which scenes inspired Birdy's original tracks [9].
We have a few sneak peeks, too. Here's an extended look at Hazel and Augustus's adorable first meeting [10].
Dive deeper with our exclusive clip of the swing-set scene [11], which features one of Gus's most memorable lines from the book.
Need more? Here are all the heart-melting photos [12] you can handle.
If those aren't your favorite scenes, some of the stars and writers told us their faves at the NYC premiere [13]. Plus, see what other movies always make author John Green cry.
No matter if you read the book or not, you'll love these beautiful quotes from the novel in graphic form [14]: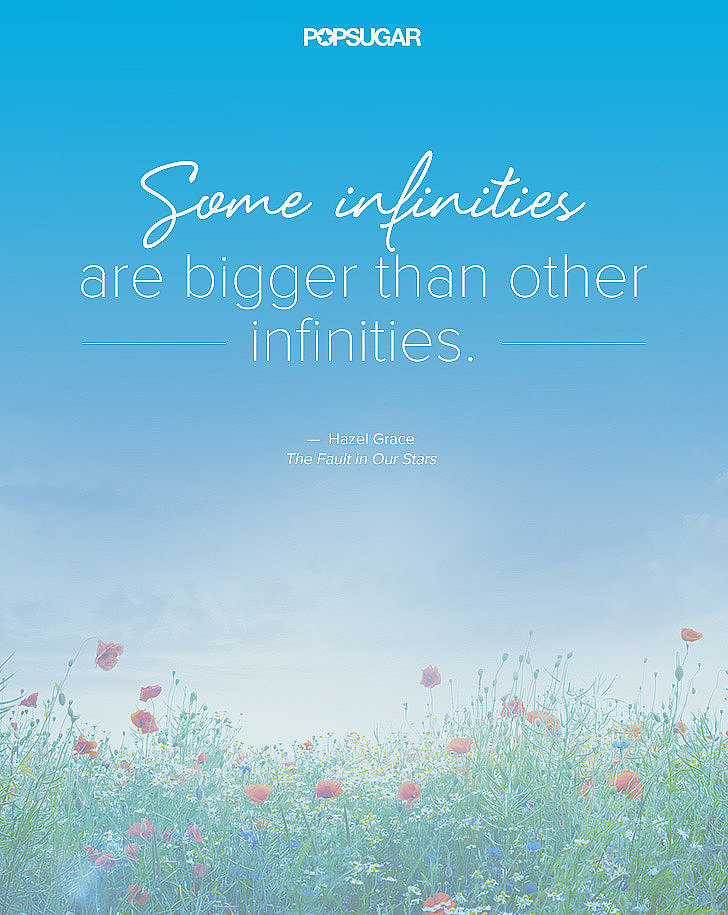 There are a handful of things that didn't make it from the book to the movie. Here are the differences between the novel and the film adaptation [15].
This cast really loves each other off screen, especially Shailene Woodley (Hazel) and Ansel Elgort (Augustus). See all of their adorable friendship moments [16] so far.
They also told us the amazing story of their first meeting [17] that will make you love them even more.
Meanwhile, Woodley's onscreen parents, Laura Dern and Sam Trammell, said they "forced" Woodley to like them [18].
It was all love from the cast and writers when we joined them on The Fault in Our Stars' fan tour [19] across the country. Check out our Instagram diary to see all the action.
However, Woodley and Elgort almost didn't play Hazel and Gus! Here are some other stars who auditioned for their roles [20].
You're probably crushing on Elgort by now. If not, we have a handful of reasons why you should be [21]!
One big reason is his amazing Instagram [22]. Warning: many shirtless [23] photos ahead.
If you love Gus more than his portrayer, you can find out if Augustus Waters is your young adult book boyfriend [24] in our quiz, too.
Once you've seen the movie, you're going to want more. Here are some similar books to TFIOS [25] that you may love.
Now go make yourself some cloud-shaped cookies [26] so you can eat your feelings after watching the movie!