The release of The Fault in Our Stars [1], the film adaptation of John Green's wildly popular young adult novel, is finally here this week. And, well, if you're like us, you've already watched both of the trailers [2] countless times, and they never fail to leave you in a puddle of tears and a glass case of emotion. It's true, we already kind of knew what to expect, but it's so much more real seeing the characters and the story come to life. Obviously, we had to make GIFs from the trailer to properly convey our emotions, so grab a tissue and have a good cry with us.
Source: 20th Century Fox [3]
At first, it's like, "Oh, this isn't so bad!"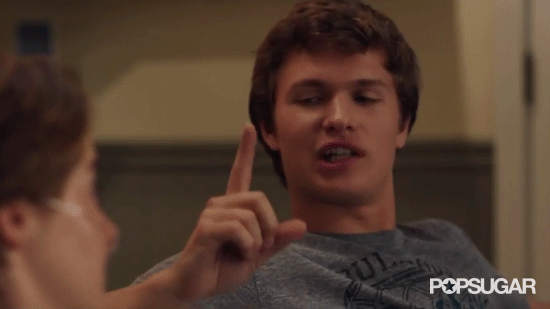 So adorable! Young love!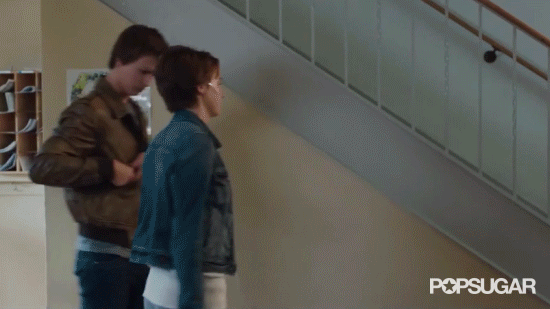 She's just like every other sassy teenager, right?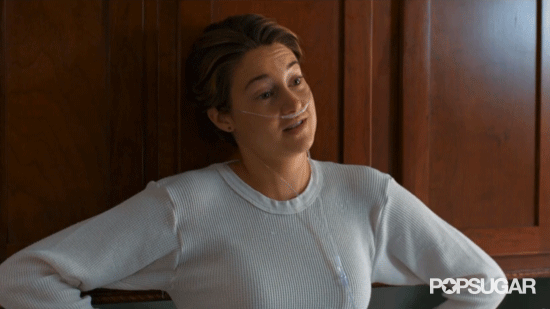 Then things start to take an emotional turn.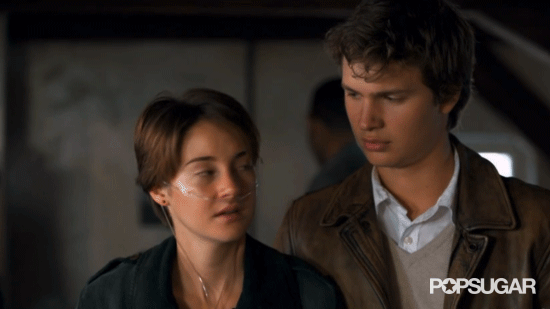 And everything hits you like a ton of bricks.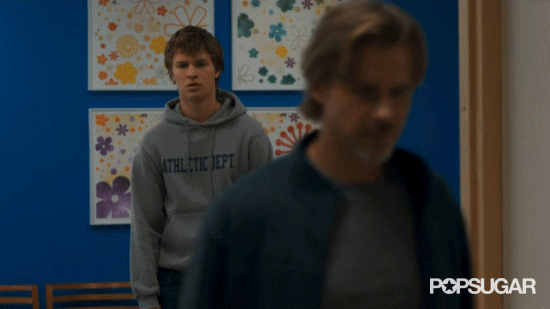 Oh no. Here they come. All the feelings.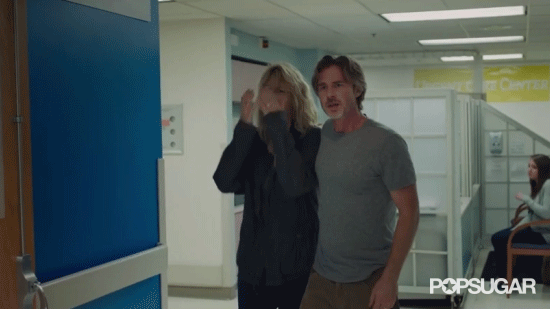 But you will be strong. "It's fine. It's only a two-minute preview. I'm fine."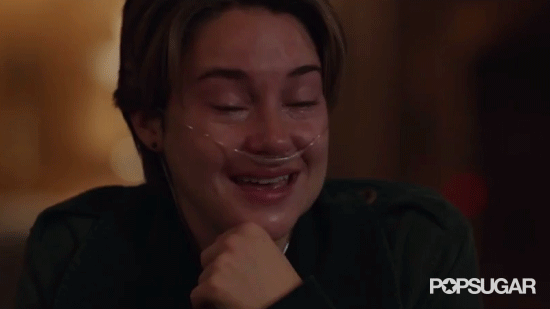 And then you're like, "I was totally not prepared for this . . . help."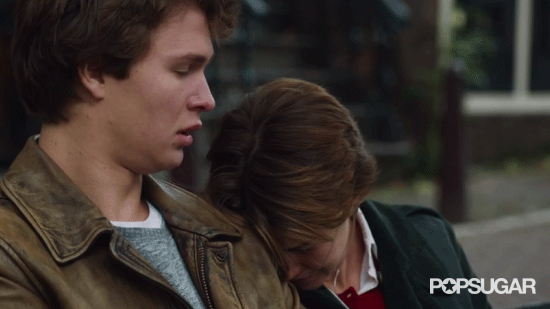 Like, how are we supposed to get through 90 minutes if we're a mess during the preview?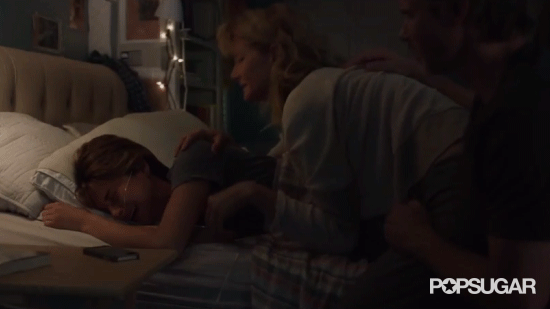 It's safe to say you can't watch the trailer one time without crying.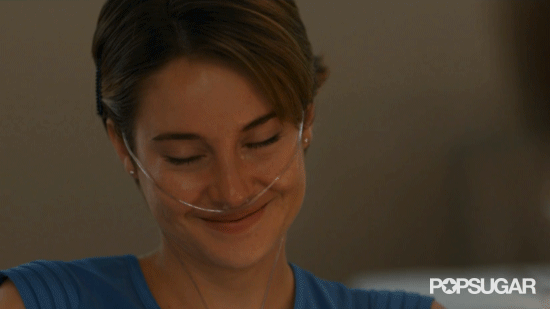 And you've watched it a lot of times.
Long story short, watching the trailer left us like this: