Game of Thrones [1] season four just wrapped, and we're already kind of despondent over the loss of our Sunday night obsession. In the meantime, the stars continue to book other roles that take them far away from Westeros — especially in terms of the way they look. The cast's other jobs have always been pretty diverse — do you know which ones are Harry Potter alums, Downton Abbey dwellers, or superhero blockbuster stars? Click through to see the Game of Thrones cast as you've never seen them before.
Source: The Weinstein Co. [2]
Michiel Huisman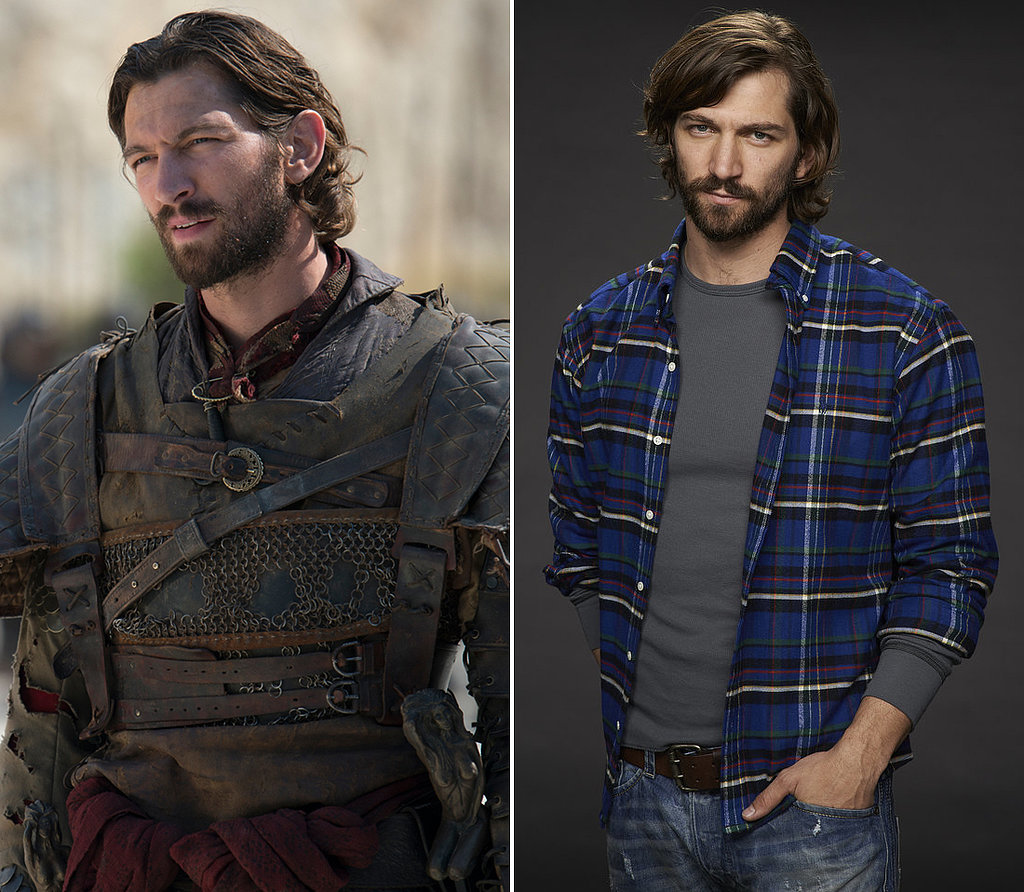 Oh, new Daario, you're so cute in your warrior's clothing — but also somehow appealing in flannel on Orphan Black.
Source: HBO [3], BBC [4]
Maisie Williams
Young Arya is a fierce young girl, having lost her family and being forced to pose as a boy. It's almost jarring to see her as a schoolgirl in the 1960s-set 2014 drama The Falling.
Source: HBO [5], BBC Films [6]
Pedro Pascal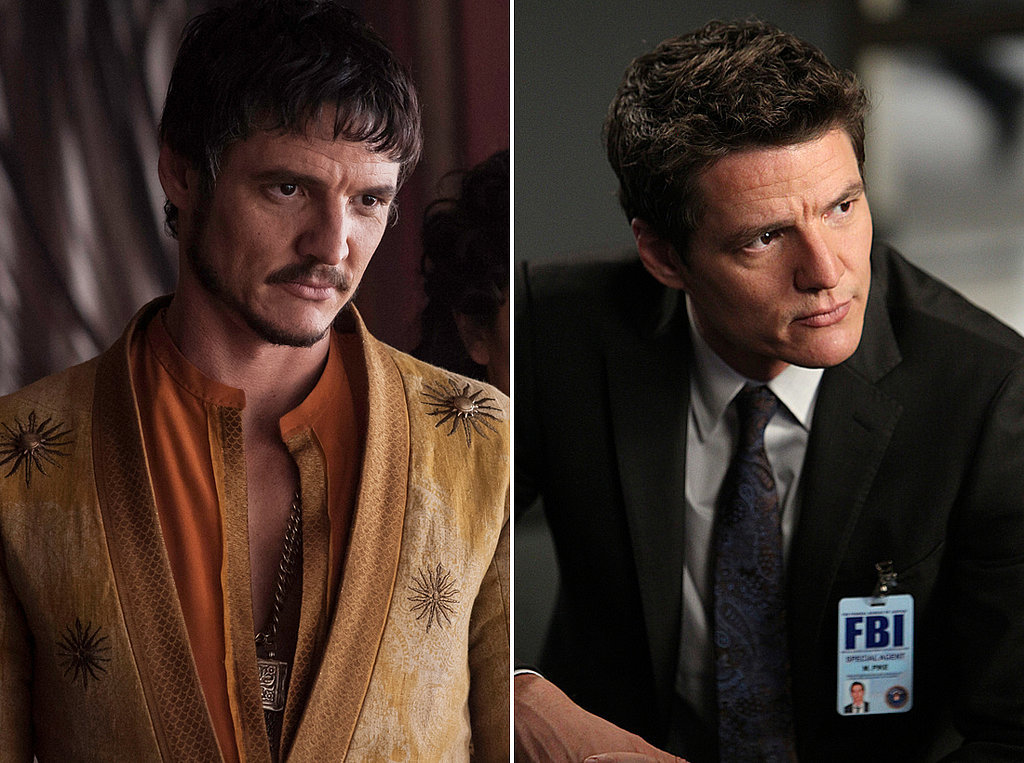 The Red Viper — aka Oberyn Martell — is a flashy (for Westeros) dresser with a little mustache, so it almost makes me giddy to see him suited up in CBS's The Mentalist as an FBI agent.
Emilia Clarke
Clarke rocks a platinum blond 'do as Daenerys Targaryen, but in last year's indie Dom Hemingway, she sports a color closer to her natural dark shade.
Charles Dance
He may be playing a present-day character, but something about the man who plays Tywin Lannister also playing a sadistic doctor in horror flick Patrick just feels right.
Source: HBO [7] and Bankside Films [8]
Noah Taylor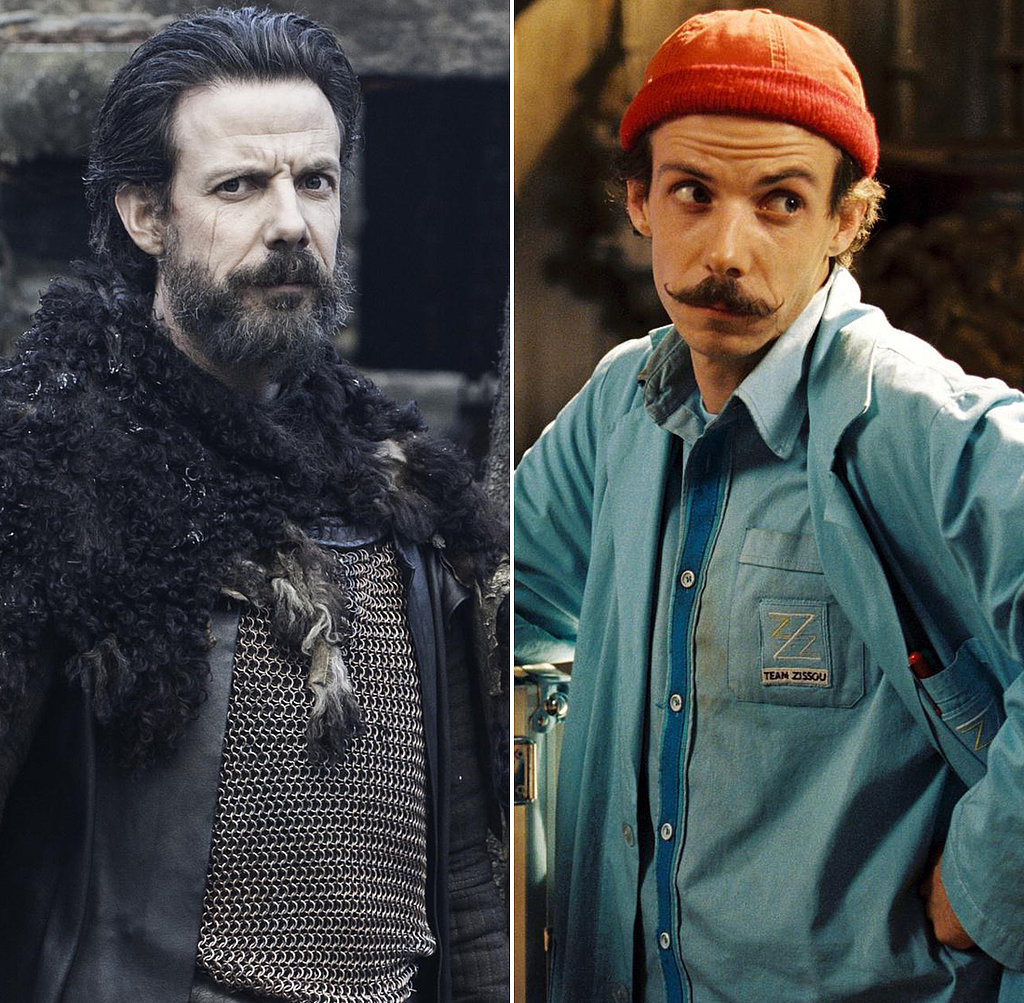 Locke, the man who cuts off Jaime's hand and tries to make off with Bran Stark, is kind of a villain, so it's hilarious to remember him as Vladimir in The Life Aquatic With Steve Zissou.
Lena Headey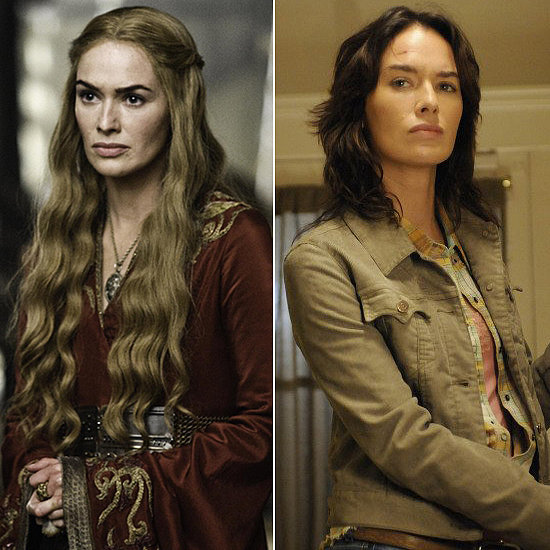 Cersei is hardly the first tough character Lena Headey has played; she was the title character in the short-lived Terminator: The Sarah Connor Chronicles on the small screen in 2008.
Jack Gleeson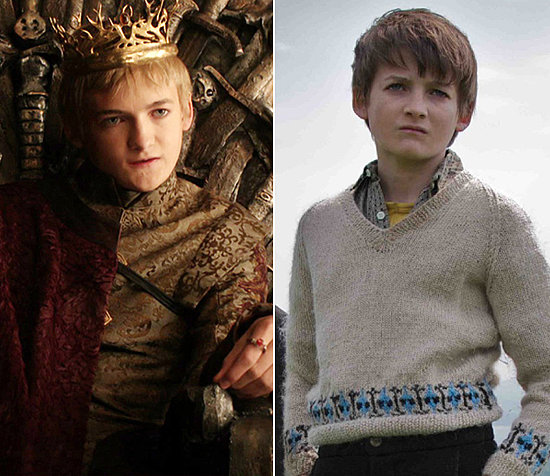 Look at that proper little English schoolboy! In the 2009 drama A Shine of Rainbows, Gleeson looks light years away from the sniveling, sociopathic king he played on HBO.
Source: HBO [9], Sepia Films [10]
Natalie Dormer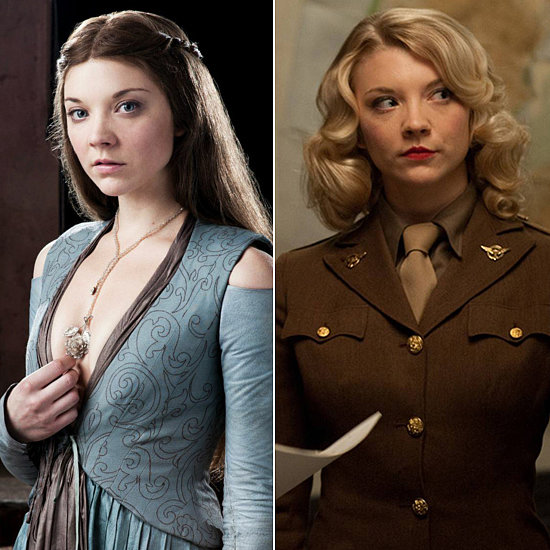 The beauty who plays Margaery Tyrell may look familiar to you, and not just if you used to watch The Tudors. Dormer also had a small part as a private in Captain America: The First Avenger.
Jerome Flynn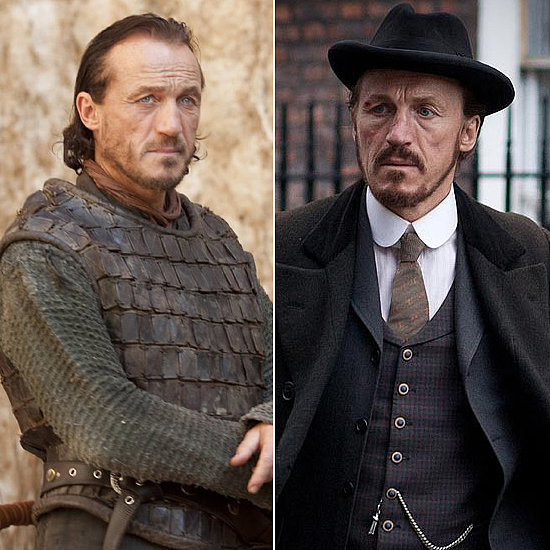 Flynn plays fierce soldier Bronn on Game of Thrones, but did you know he's an equally fierce detective on the BBC? As Bennet Drake, he helps find Jack the Ripper in 19th-century England.
Source: HBO [11], BBC [12]
Rose Leslie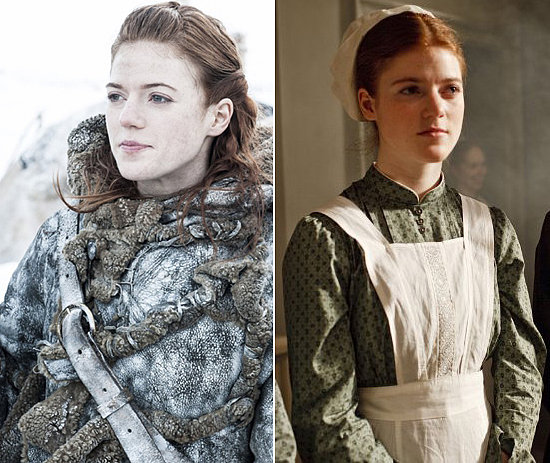 Rose Leslie doesn't always have the most ladylike manners as Ygritte, but she certainly makes up for it as maid Gwen Dawson on Downton Abbey.
Source: HBO [13], PBS [14]
Peter Dinklage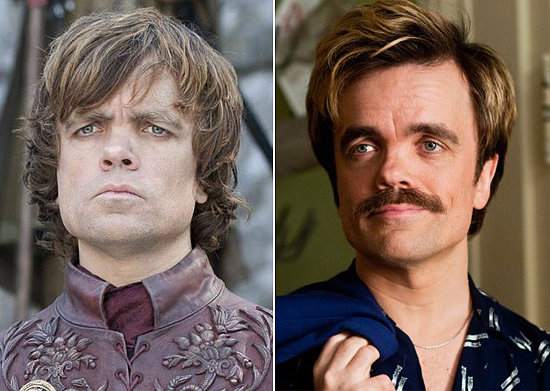 Who is this smoothly coiffed, smooth-dressing version of Peter Dinklage? He's gigolo Vinnie from the unmemorable Kate Hudson [15] movie A Little Bit of Heaven. Which is also Vinnie's nickname. I feel like Tyrion would think that was funny.
Nikolaj Coster-Waldau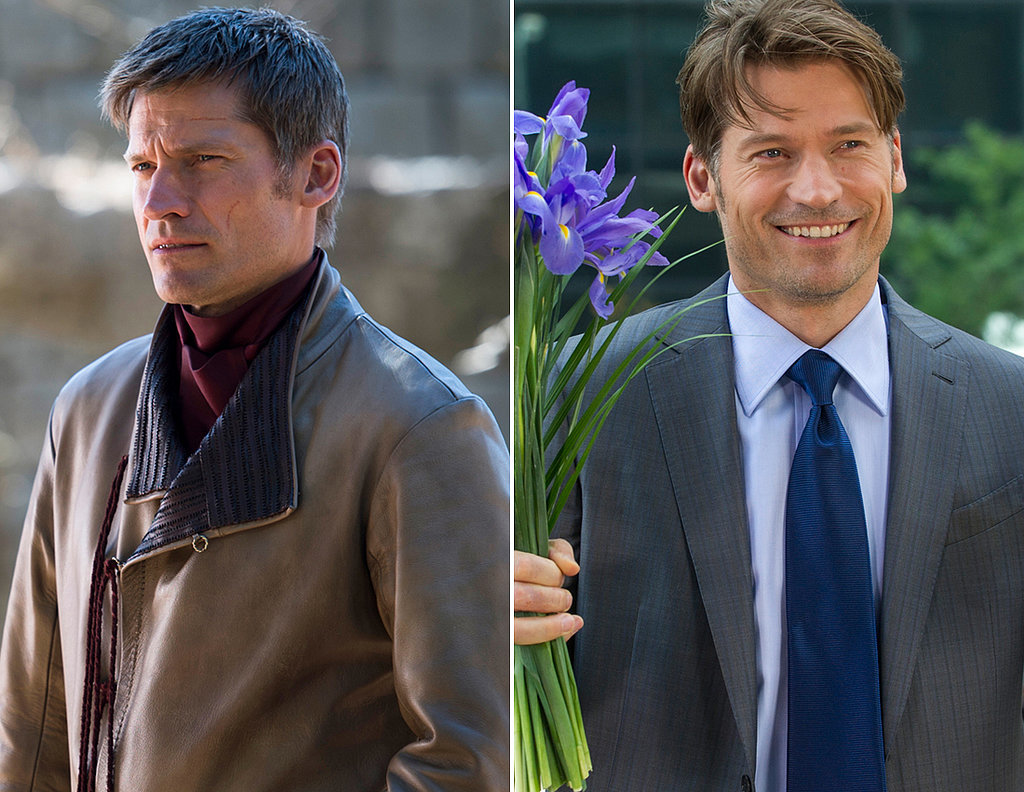 Jaime Lannister is a slick, lady-charming man who can be kind of a jerk, so for Coster-Waldau's big-screen breakout in The Other Woman, he plays . . . a slick, lady-charming man who can be kind of a jerk. But he's workin' that suit!
Sean Bean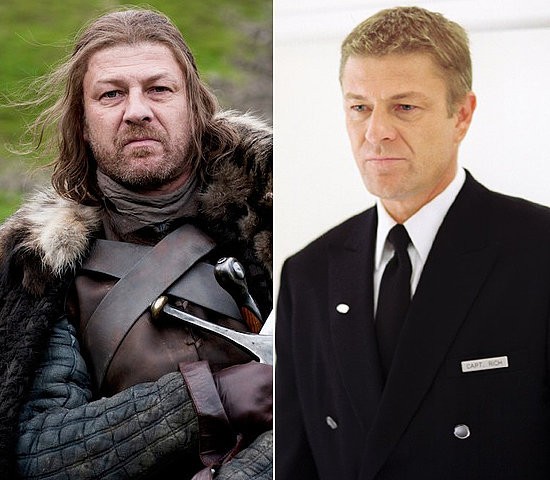 Dearly departed Ned Stark may be gone, but he's hardly forgotten. His portrayer, Sean Bean, has a prolific TV and movie career, and here he's seen as a pilot in the 2005 Jodie Foster [16] thriller Flightplan.
Michelle Fairley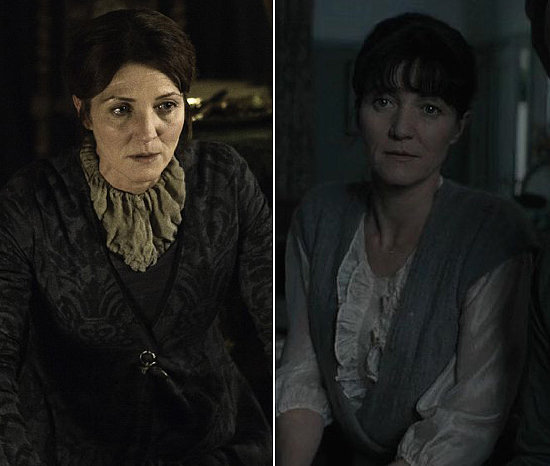 She was an important mother on Game of Thrones, and she also played the mother to an important wizard: Hermione Granger. If you don't remember her from Harry Potter and the Deathly Hallows: Part 1, it's because she's only briefly seen when Hermione is zapping her memory.
Ciarán Hinds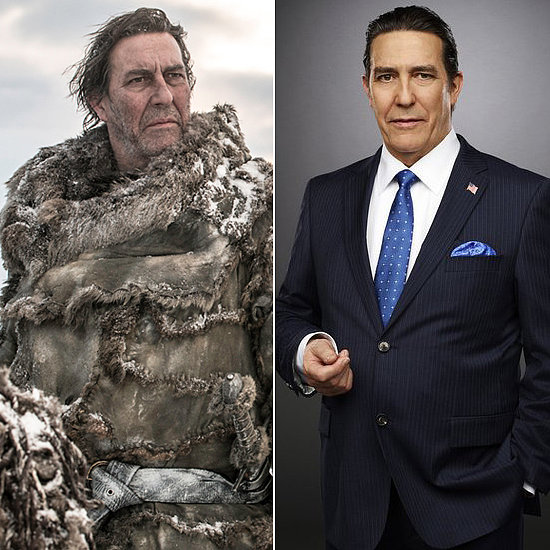 Hinds demands a lot of respect as Mance Rayder, but it might not just be about the character; the actor just oozes gravitas, like on 2012 TV series Political Animals.
Source: HBO [17], USA Network [18]
Iain Glen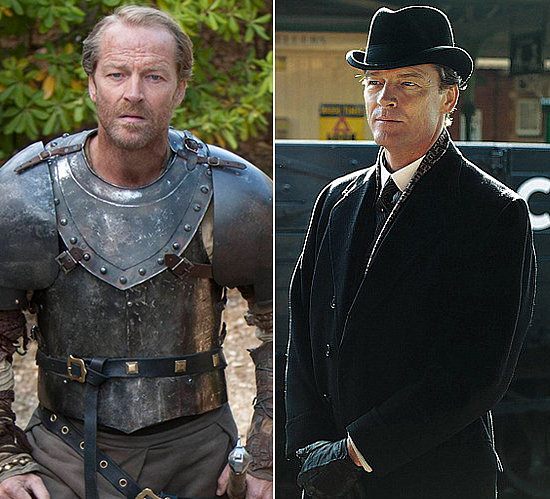 Yes, Game of Thrones boasts another Downton Abbey denizen: Iain Glen, aka Ser Jorah Mormont. On Downton, he plays Sir Richard Carlisle, who was formerly engaged to Lady Mary Crawley.
Source: HBO [19], PBS [20]
Thomas Brodie-Sangster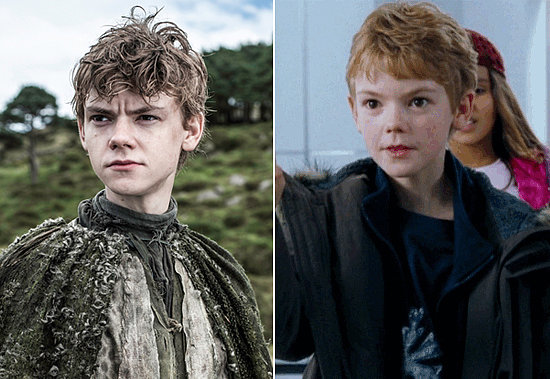 Did the season three addition of Jojen Reed somehow give you the warm and fuzzies? It should have, if you've watched (and rewatched) Love Actually — he plays young Sam, who loses his mum and falls in love in the same year.
Joe Dempsie
Gendry gets into some trouble as the bearer of King's blood on Game of Thrones, but he was getting into a different kind of trouble as Chris on the notorious British TV series Skins.
Source: HBO [21], Company Pictures [22]
Natalia Tena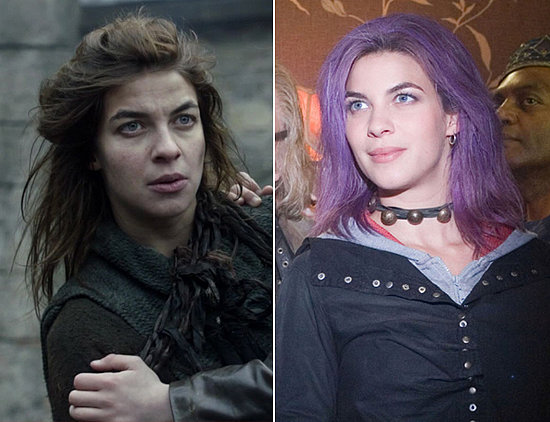 As Osha, Natalia Tena is a great help to Bran and Rickon, and in the Harry Potter movies, she also helps out Harry and the gang as the colorful-haired Nymphadora Tonks.
Aidan Gillen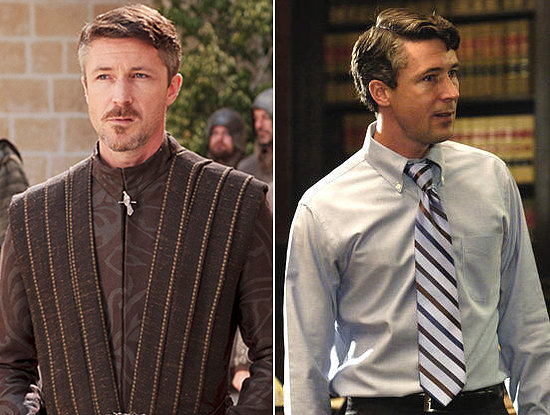 He may be power hungry as Petyr Baelish, but Aidan Gillen actually possessed some power on another famous HBO series, The Wire, as Mayor Thomas Carcetti.
Jason Momoa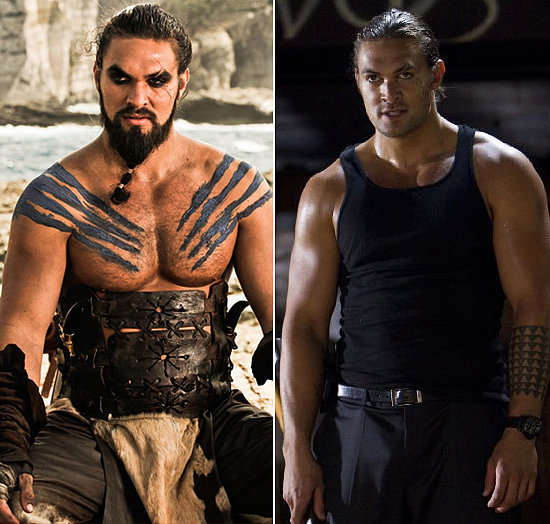 Khal Drogo is another gone-but-not-forgotten character . . . because who could forget those arms and chest? Momoa kept the physique but lost the scary warpaint and confusing facial hair for 2012's Bullet to the Head, where he does battle with Sylvester Stallone.
Mark Addy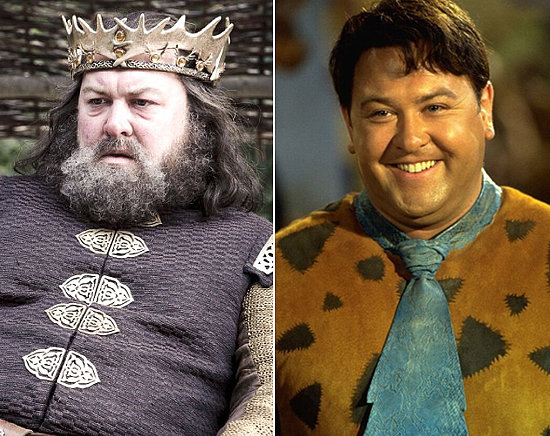 You can't forget Mark Addy — as King Robert Baratheon, his character's death sets off much of the drama of the series. While Addy commanded respect on Game of Thrones, I can't help but LOL seeing him as Fred Flintstone in The Flintstones in Viva Rock Vegas.
Richard Madden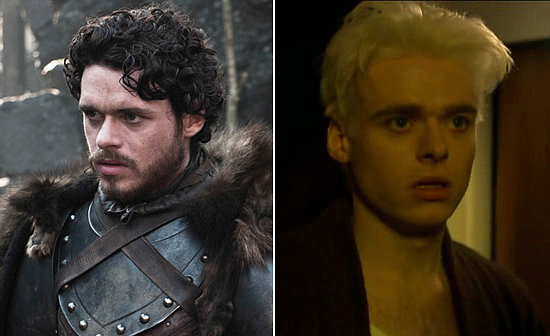 Oh, man. I would love to hear what the dearly departed Robb Stark would say if he could see Madden's look in the 2010 TV movie Worried About the Boy as Boy George's companion Kirk Brandon.
Source: HBO [23], BBC [24]
Isaac Hempstead Wright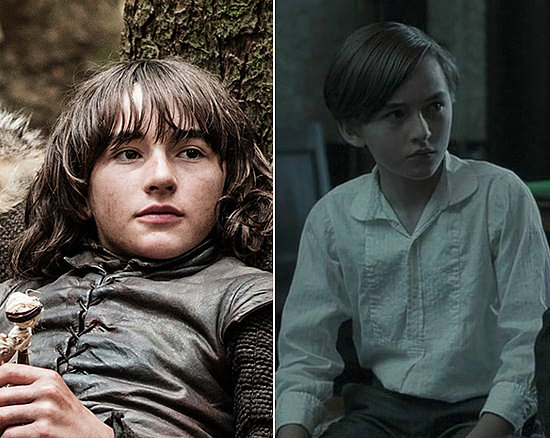 Young Bran hasn't had the use of his legs since the season premiere of Game of Thrones, but happily, when the actor appears in other things, such as 2011 horror film The Awakening, he's walkin' around like nobody's business. Walk it out, Bran!
Source: HBO [25], Studio Canal [26]
Kit Harington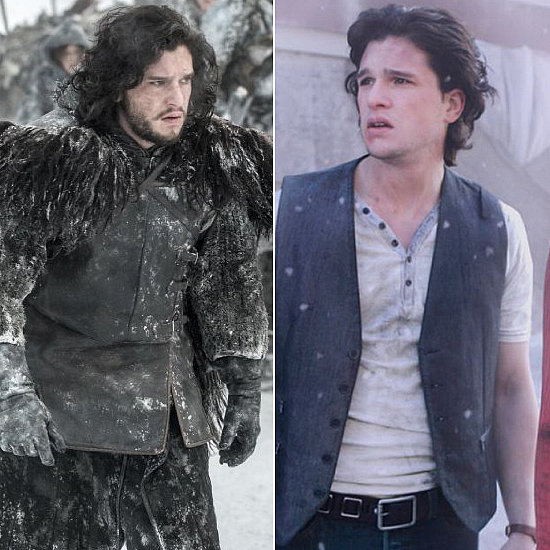 It's facial hair, furs, and cold weather for Kit Harington's Game of Thrones alter ego Jon Snow, so it's nice to see him in a much lighter ensemble in the 2012 horror film Silent Hill: Revelation 3D.