Game of Thrones [1] is back for season four, and the premiere may not have any "Red Weddings" or beheadings, but a lot does happen — especially between characters, romantically or otherwise. The realm is rife with people breaking up, flirting it up, and wondering where their relationships went wrong (was it that arrow you shot?). To break down this week's season four premiere, let's get into the juicy stuff and see which relationships developed this week.
Sansa and Tyrion: Very Unhappily Married
What do you do when your wife's unhappiness is a direct result of your family's orders to slaughter hers? Get her to eat! Tyrion can't even do that for Sansa, who's haunted by tales of the "Red Wedding" (thinking of Rob's direwolf head sewn to his body does sort of make pastries less appealing). At least Tyrion tries to be understanding, even though he's kind of got a lot going on.
Oberyn and Everyone: It's On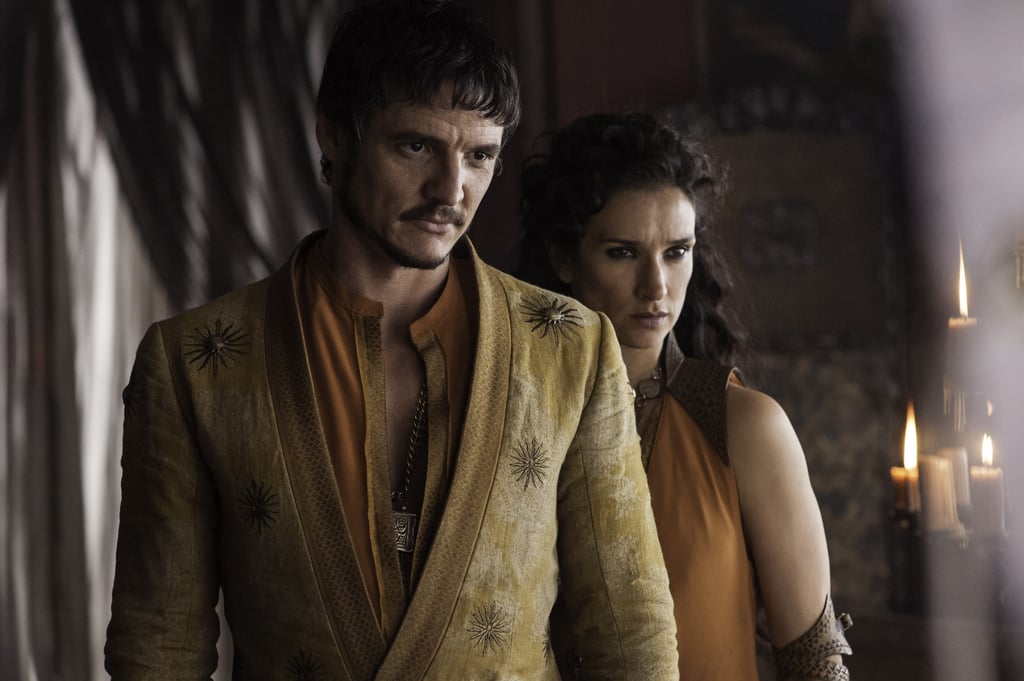 Oberyn Martell is crashing Joffrey and Margaery's wedding [2], but throwing his own bachelor party at the whorehouse. Before he can get it on with his ladyfriend, a prostitute, and a young pimp (everyone's for sale!), he has to maim some Lannisters first. He explains his hatred out on the street to Tyrion, so expect some bloodshed from this guy, as well as a reenactment of recent release Nymphomaniac, probably.
Joffrey and Margaery: Engaged and Enraged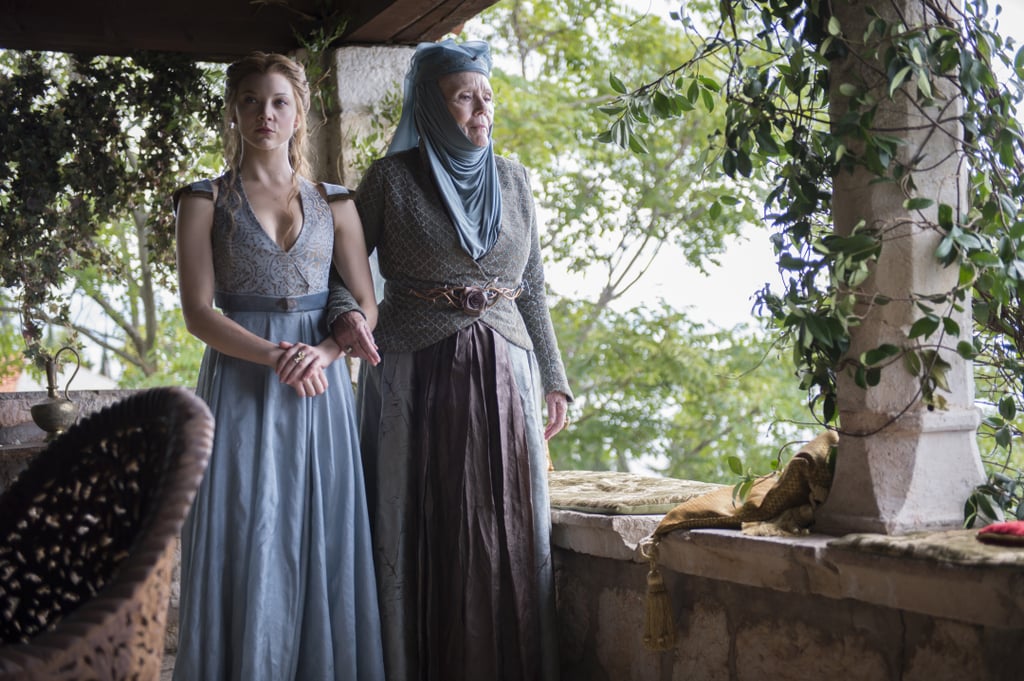 Guys, this is going to be the wedding [3] of the century, in whatever century Game of Thrones is supposed to be in. Margaery's going to have all this cool jewelry to wear, even though she's letting Grandma pick it out, but Grandma has expensive taste, so there. The one thing that's giving Margaery cold feet is how awful Joffrey is. Like, he might be the worst human in the world. Mrs. Worst Human in the World is going to be hard to embroider on a robe.
Jaime and Cersei: Could Use a Hand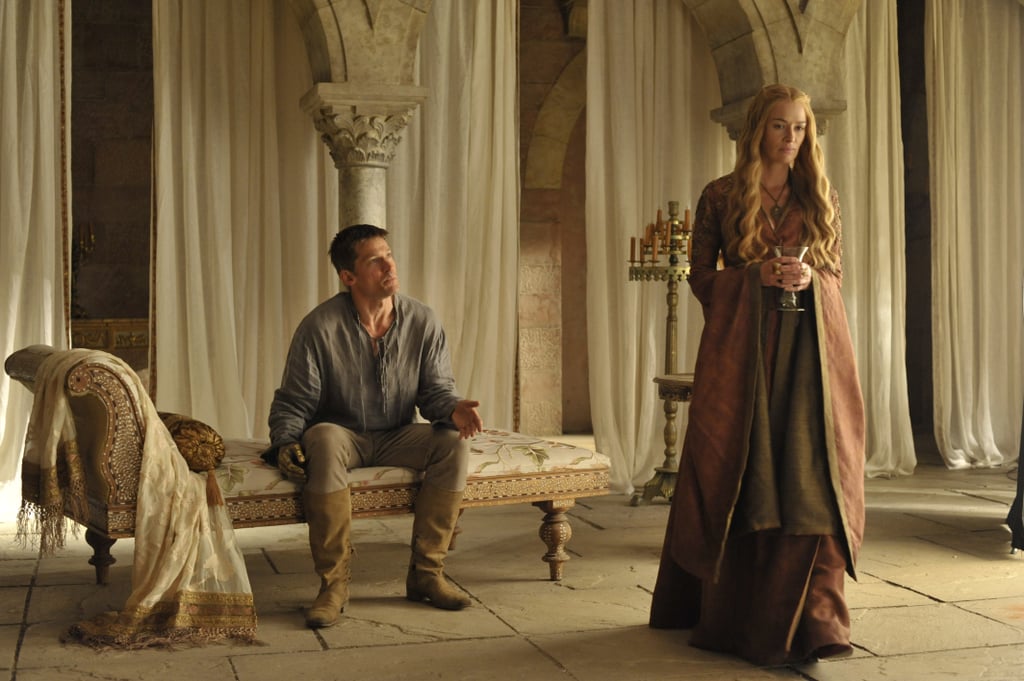 The realm's most inseparable siblings mercifully spare us from any love scenes, with Cersei acting totally awkward around Jaime. Turns out the long distance may have permanently severed this bond. Tell the truth, Cersei: you hate Jaime's new hand.
Jon and Ygritte: It's Complicated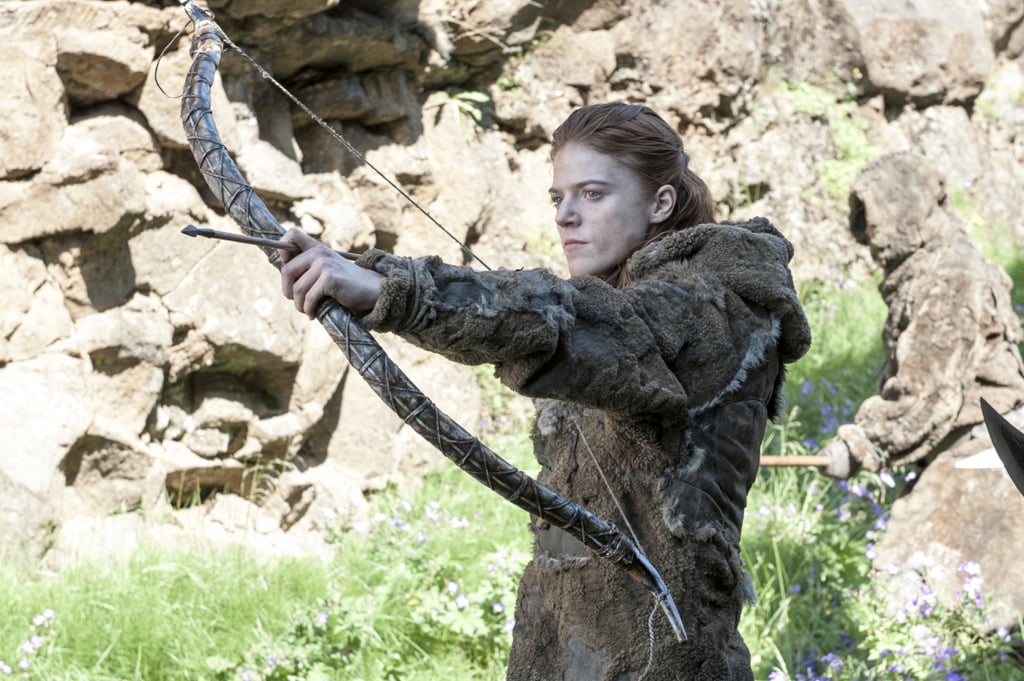 This breakup is heard loud and clear and felt painfully by Jon Snow, when a betrayed Ygritte shoots him full of arrows at the end of season three. But when she's having girl talk with Tormund in the premiere, he totally calls her out for not shooting to kill. Meanwhile, at Castle Black, Jon has to explain why he had to kill Qhorin Halfhand, and he confesses that he slept with Ygritte and broke his Night's Watch vows. Everyone's basically like, "Yeah, that vow was meant to be broken." Clearly there are still feelings here on both sides. Let's just hope that cannibals or that huge Wildling army doesn't stand in their way.
Shae and Tyrion: Breaking Up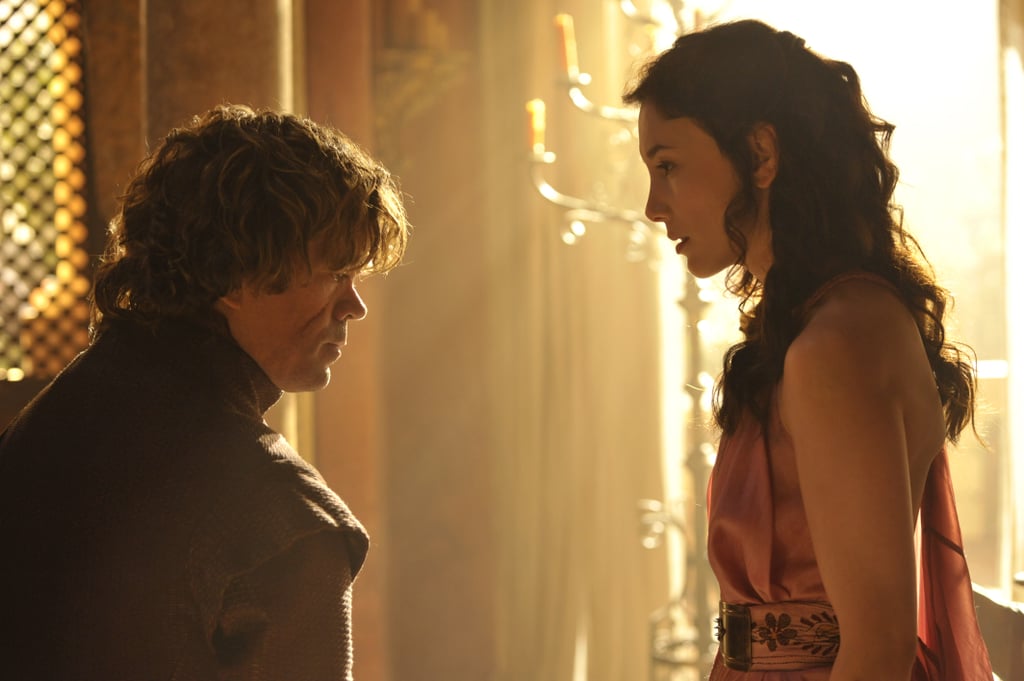 From the outside, Tyrion seems to have it good romantically — he has a wife and a smokin' hot mistress. Of course, the marriage isn't great, and things are crumbling with Shae, too. She sneaks into his room and tries to get him turned on, only to get rejected. When she storms out because Tyrion won't tell her to go — or stay — she's spotted by one of Cersei's servants. Could Shae be in danger as well as heartbroken?
Daenerys and Her Dragons: Growing Pains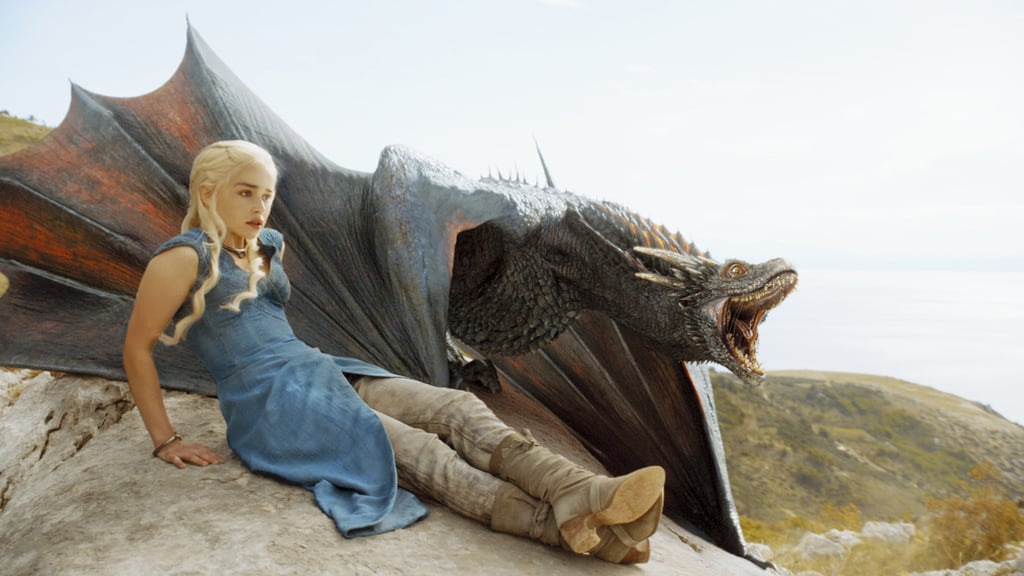 Daenerys is playing brilliantly hard to get with both Grey Worm and Daario (who has a new, but still great, face), but the only relationship she seems to be interested in is the one she has with her dragons. Those little tykes are growing up so fast, and they're basically in the teenager stage, because they're quite violent and not listening to Daenerys. To be fair, kids with single moms do have it tougher during this stage of life.
Jaime and Brienne: Single and Ready to Mingle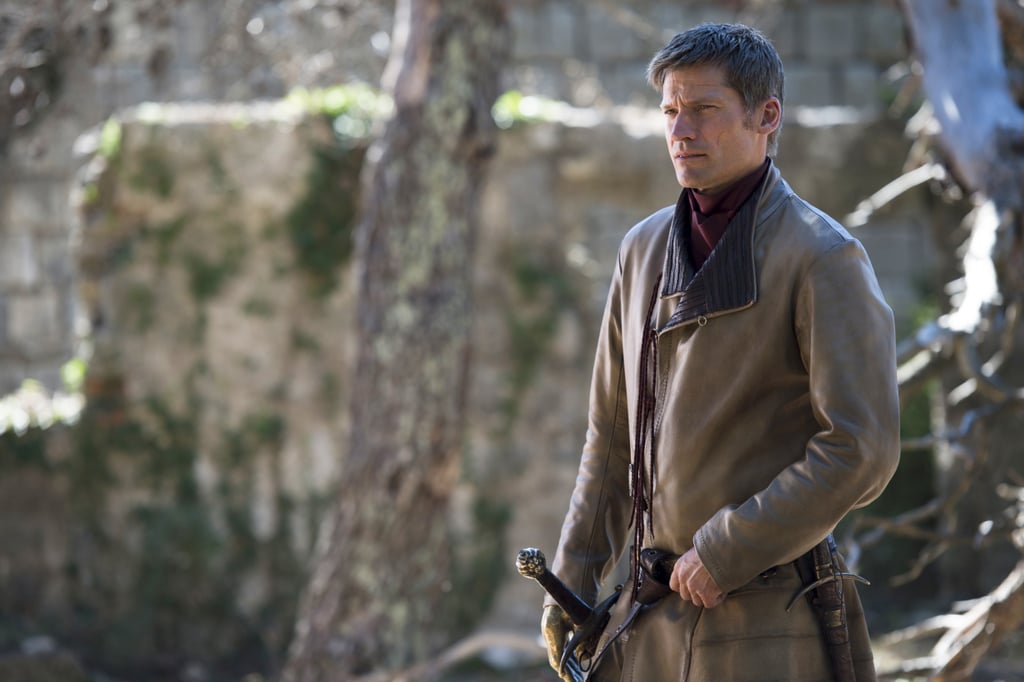 It's time for Jaime to move on from his sister (well, it's been time since before they were born), so let's play OkCupid for him and pick Brienne. They're no longer prisoner and escort and fighting for their lives, but they still have that chained-together spark. Plus, Jaime looks better than ever — 40's the new 30, Jaime! Get it!
Arya and Needle: Reunited, and It Feels So Good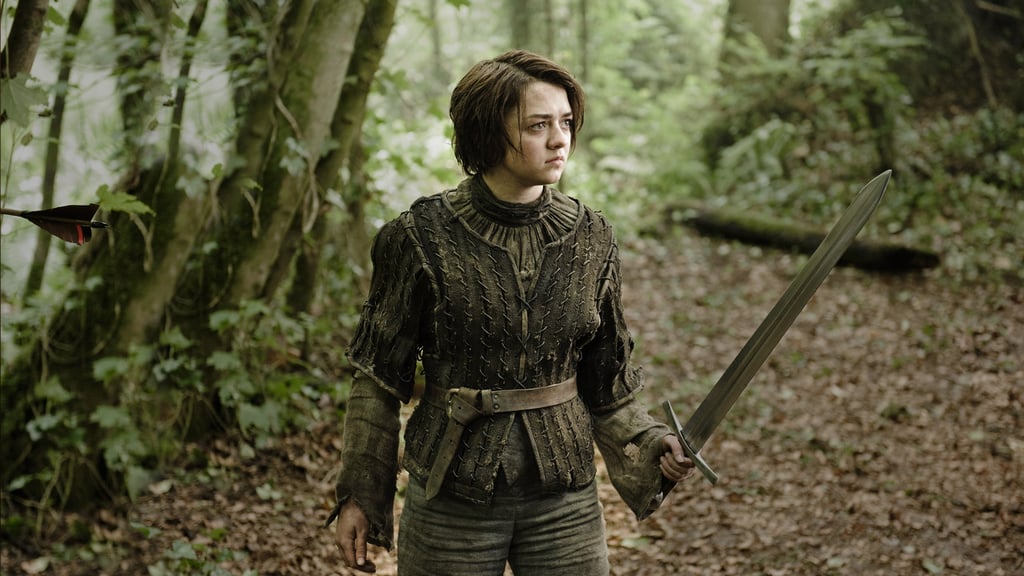 The only couple who can claim to be so happy together this week is Arya and her trusty sword, Needle. When she and the Hound find Polliver (assigned to her kill list since he killed Lommy), they incite a bar fight that ends with Arya brutally killing Polliver and claiming her sword. This week's episode does have a happy ending!