It's been exactly 10 years since the July 28, 2004 release of Garden State [1], Zach Braff [2]'s The Shins-filled passion project. It doesn't matter how old you were or what state of mind you were in when you saw it, the film really hits home. Braff plays Andrew Largeman, a struggling actor who returns home to New Jersey for his mother's funeral and runs into a series of old friends (including Peter Sarsgaard [3], in a breakout role) and a supremely weird girl named Sam (Natalie Portman [4]). It's moody, it's a little bit pretentious, and the music just makes you feel all the feelings. Ten years later, here's why you — and I — still love Garden State.
The Wallpaper Button-Up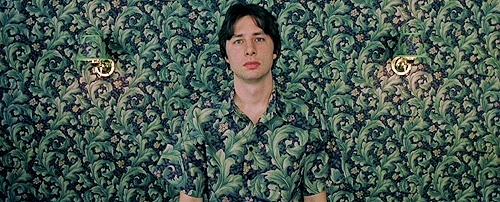 Because trying on a shirt made from the scraps of your parents' bathroom wallpaper is exactly what you want to do during your mother's wake.
This Still Blows Your Mind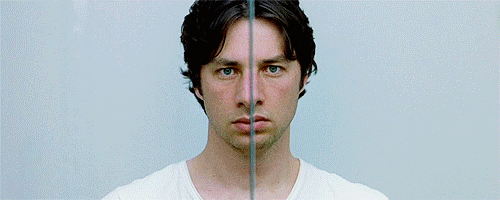 How are there so many prescriptions? Did you even notice this before?
Everything About This Scene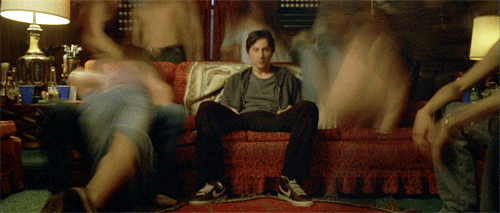 Already numb from his mother's funeral, Andrew takes a pill at a party and zones out for hours. There's no way you can see this and not hear Zero 7's "In the Waiting Line" playing in your head.
Jim Parsons Is a Knight

Before he started getting Emmys for The Big Bang Theory, Jim Parsons played the knight who was, ahem, having relations with Mark's (Sarsgaard) mom (Jean Smart): "By the way, it says balls on your face." So weird. So perfect.
The Soundtrack Is Unreal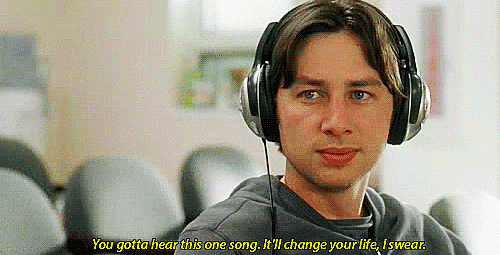 Zach Braff [5] is credited as a compilation producer for the Grammy-winning soundtrack [6] that includes "Don't Panic" by Coldplay, "One of These Things First" by Nick Drake, "Such Great Heights" by Iron & Wine, and, of course, "New Slang" by The Shins. It's the perfect mix for just zoning out or putting on during a long drive.
Natalie Portman Is Completely and Utterly Original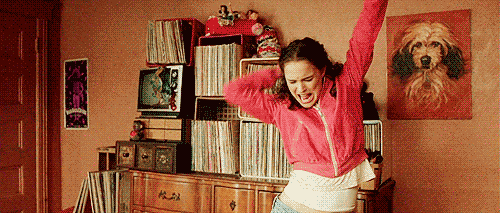 Natalie Portman [7] was riding high in 2004 after starring in the new Star Wars films and the Oscar winner Cold Mountain, and it's kind of a small wonder that she ended up in this low-budget indie. Can you imagine it without her? Who could even do that weird dance thing half as well?
And Zach Braff Does This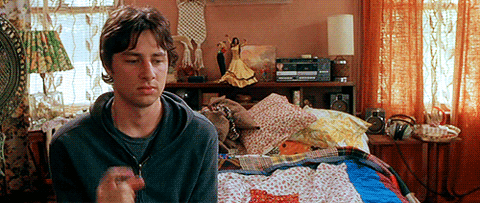 Er eh rreh eh.
Even the Stressful Scenes Are Funny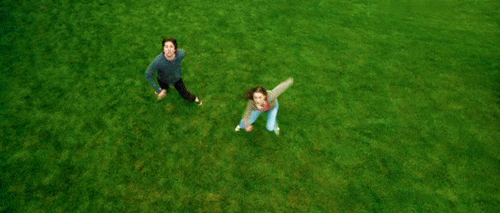 Look, just because your friend earns a ton of money by inventing silent Velcro doesn't mean you should hang out in his backyard while he plays with weapons.
It Makes Us Feel OK About Our Feelings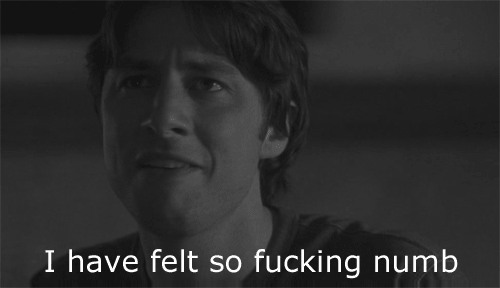 Unless you're dead inside or just immune to the pain of middle-class emotional struggle, these characters just get you.
Sam's Face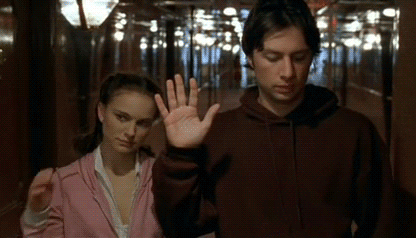 It's just so good.
It Really Captures the Feeling of Coming "Home"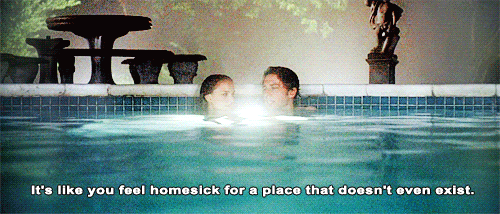 Anyone who's moved away from home, only to return for whatever reason, can totally relate to Andrew's articulation of the feeling. He's spot-on.
It Breaks Your Heart a Little Bit
She's so right.
Because You Still Want to Do This
How great is Sarsgaard here? He'd been in movies before, but this was the first time we really took notice of him. Sidenote: Has anyone found a rock quarry we can scream into on a rainy day wearing trash bags yet? No? OK, let's give it another decade.
Their Love Is Palpable and Real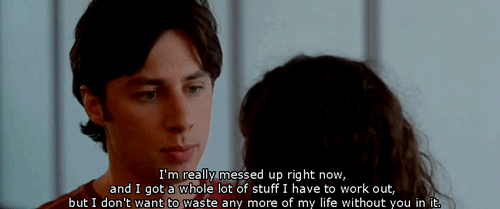 Andrew and Sam are unique, but the feelings they have are universal. The final scene will always make you feel like someone is squeezing your heart a little bit. Are you crying yet?