Glee [1] has been struggling to cope with the death of Cory Monteith [2] and his character, Finn Hudson, all year long. We already knew the 100th episode would address Finn's passing "in a significant way," [3] but seeing the pictures of the characters with his retired jersey just makes it all the more real. However, the 100th episode, airing this week, is a celebration. So there will be guest stars and, of course, lots of singing and dancing. Take a look at the pictures, and talk about your feelings.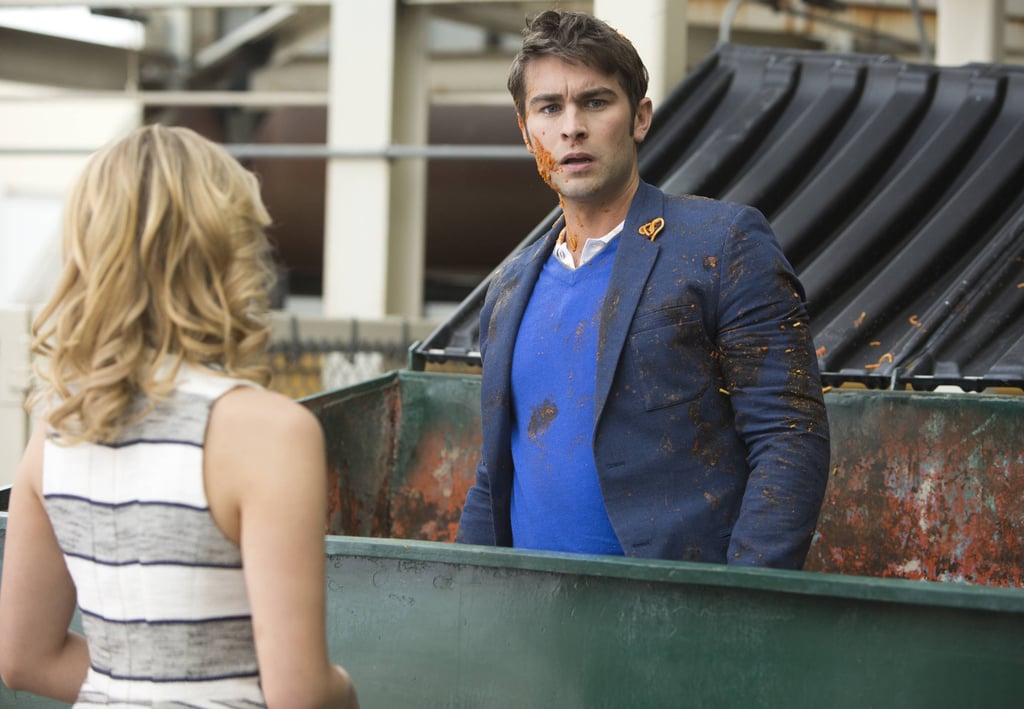 Gossip Girl's Chace Crawford [4] will guest star as Biff, a love interest for Quinn.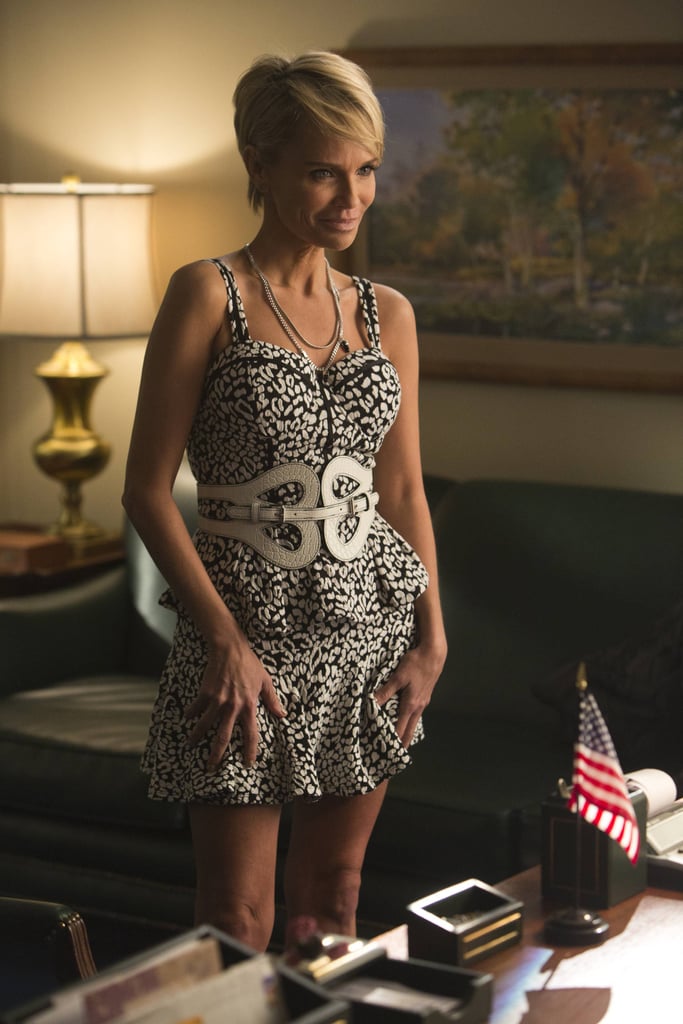 Kristin Chenoweth [5] will return as her character, April Rhodes.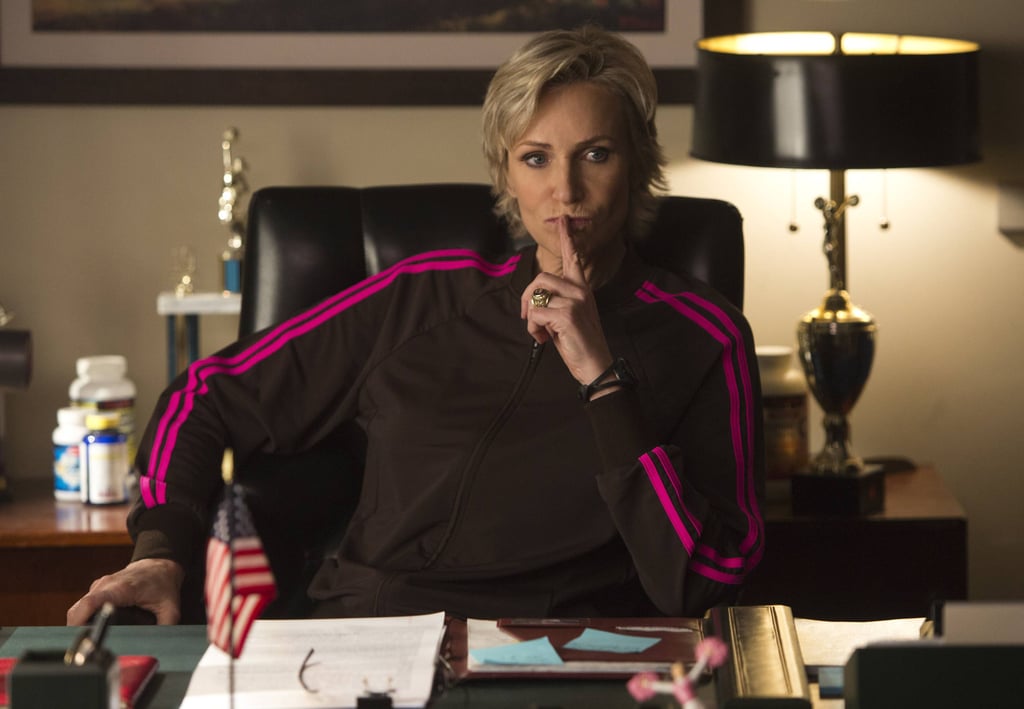 Sue (Jane Lynch [6]) is likely up to no good.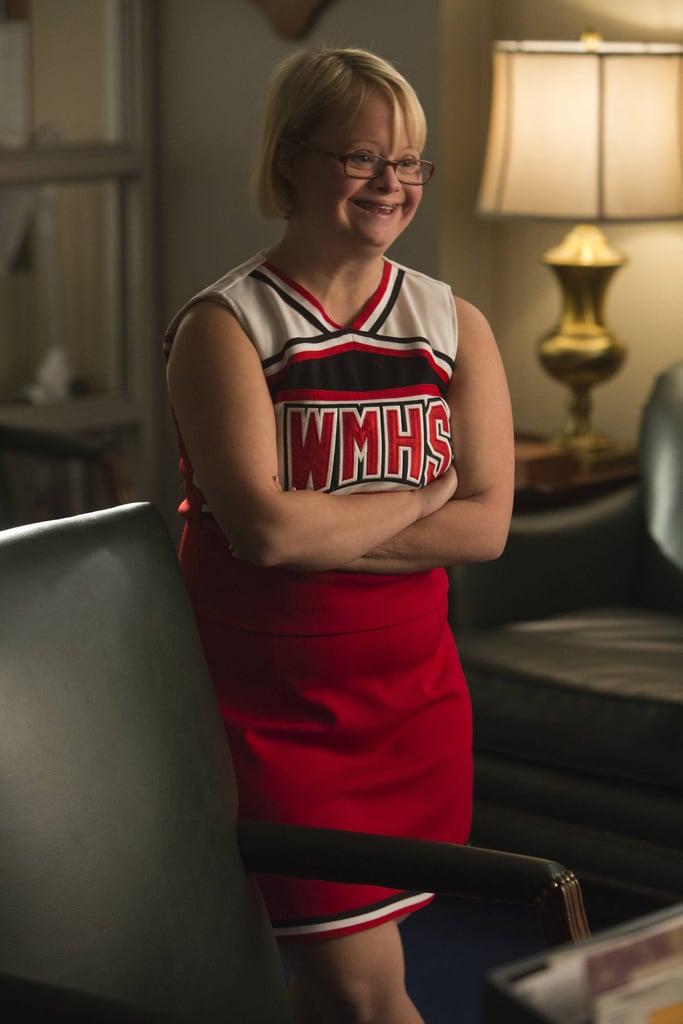 Becky (Lauren Potter) on Glee's 100th episode.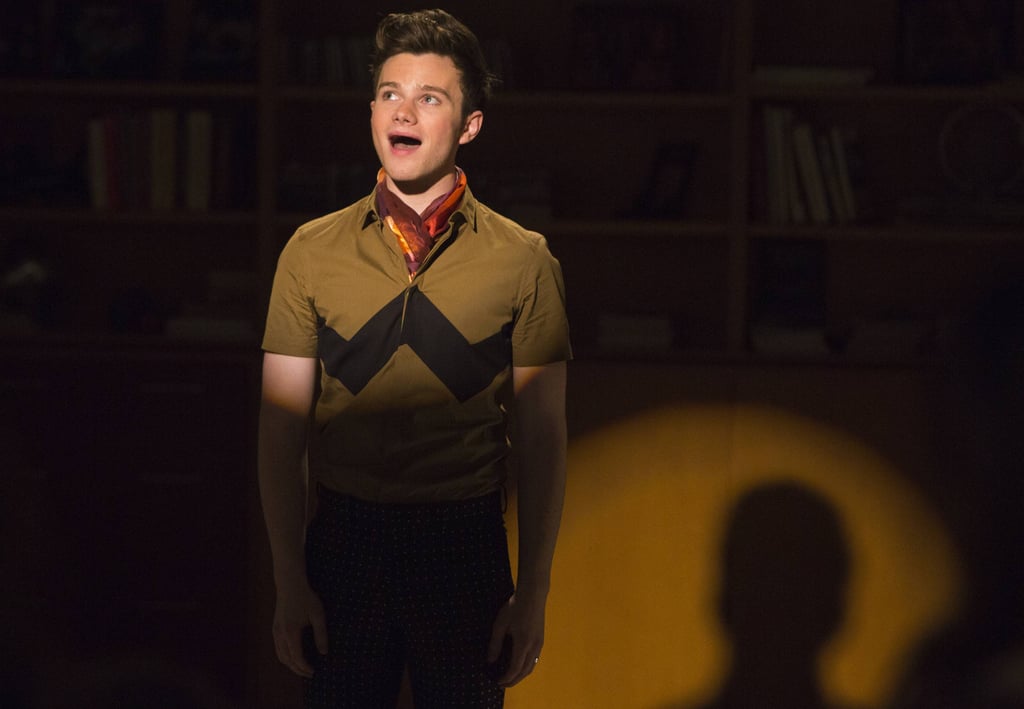 Chris Colfer stars as Kurt on Glee.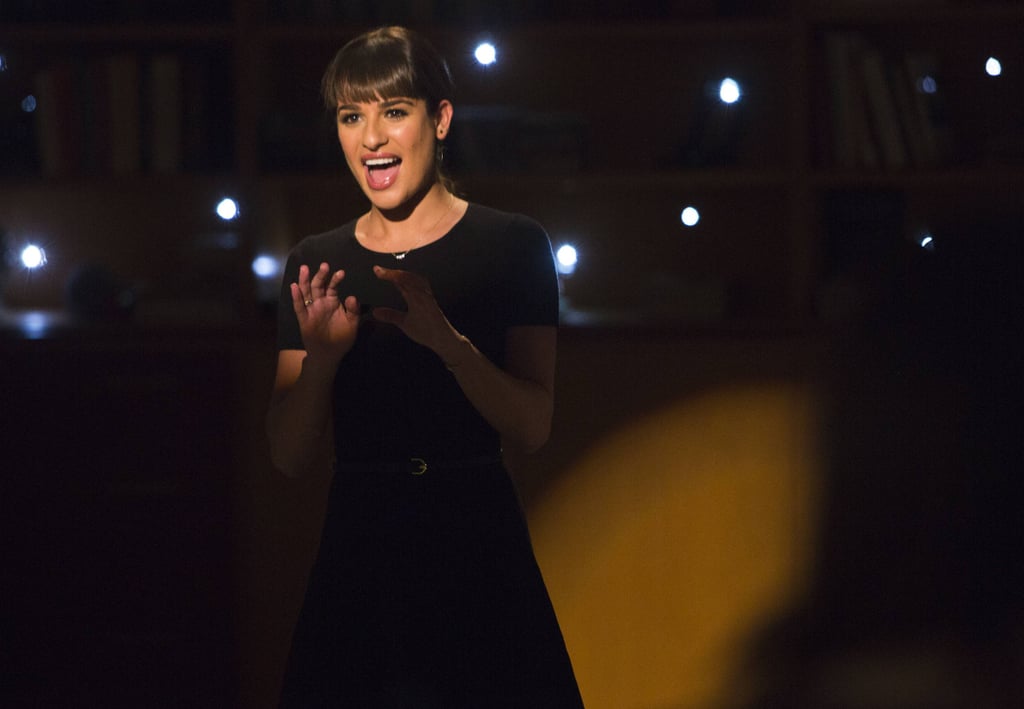 Rachel (Lea Michele [7]) returns to McKinley High in the episode.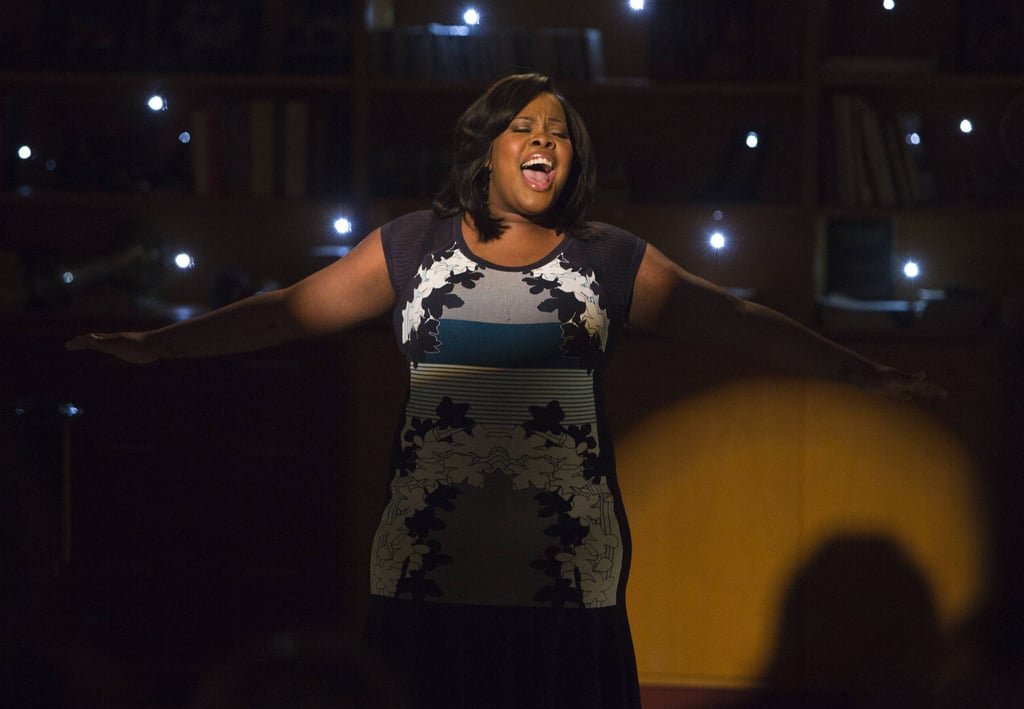 As does Mercedes (Amber Riley).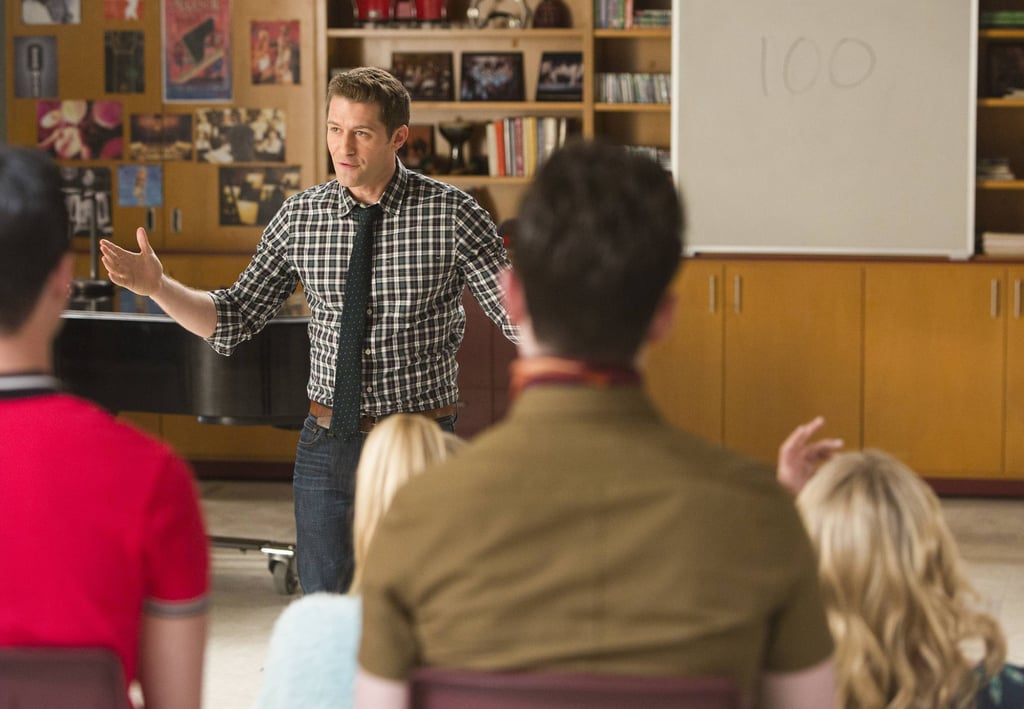 Will (Matthew Morrison [8]) explains the lesson of the week: celebrating the true meaning of the glee club.
Rachel and Mercedes bond together back at McKinley.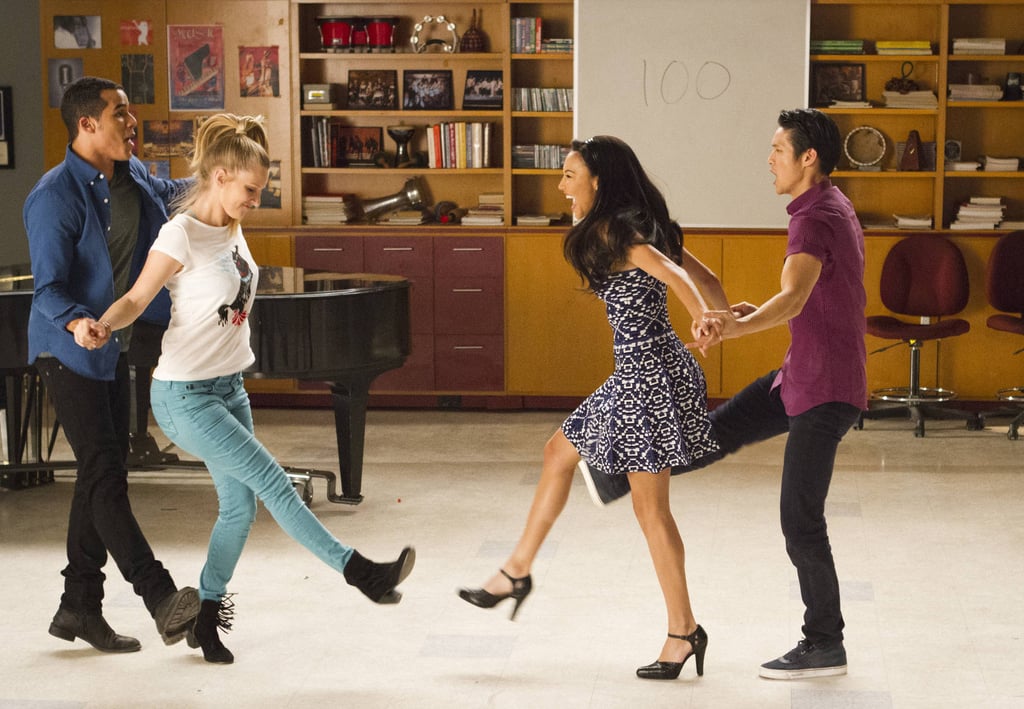 Jake (Jacob Artist), Brittany (Heather Morris), Santana (Naya Rivera), and Mike (Harry Shum Jr.) perform on the "100" episode of Glee.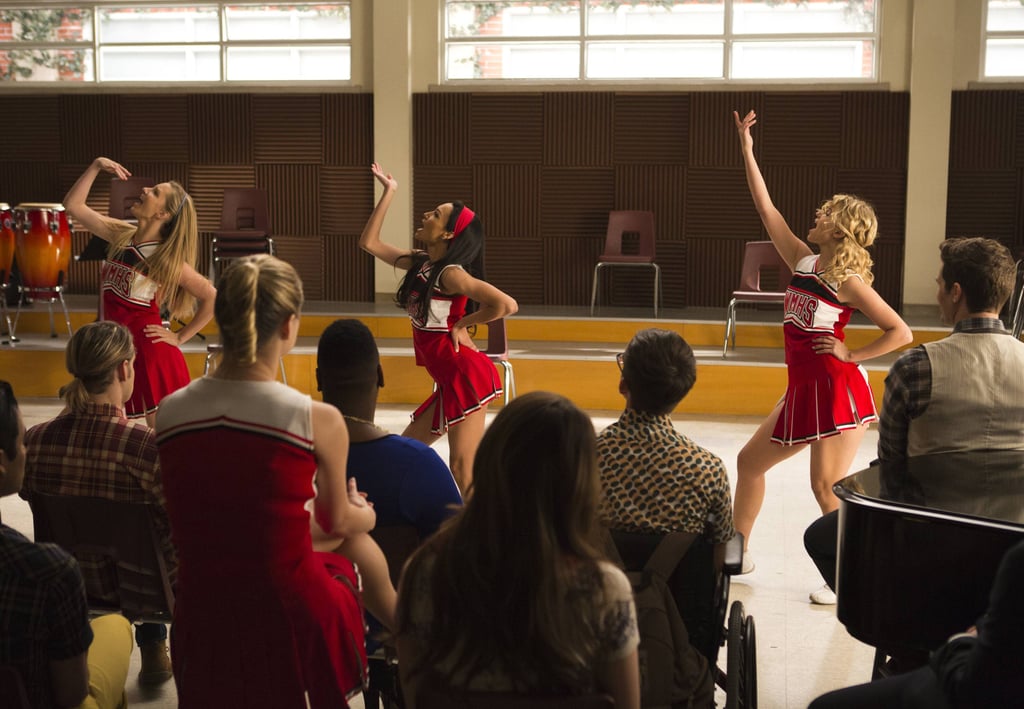 The Cheerios of yesteryear give a performance.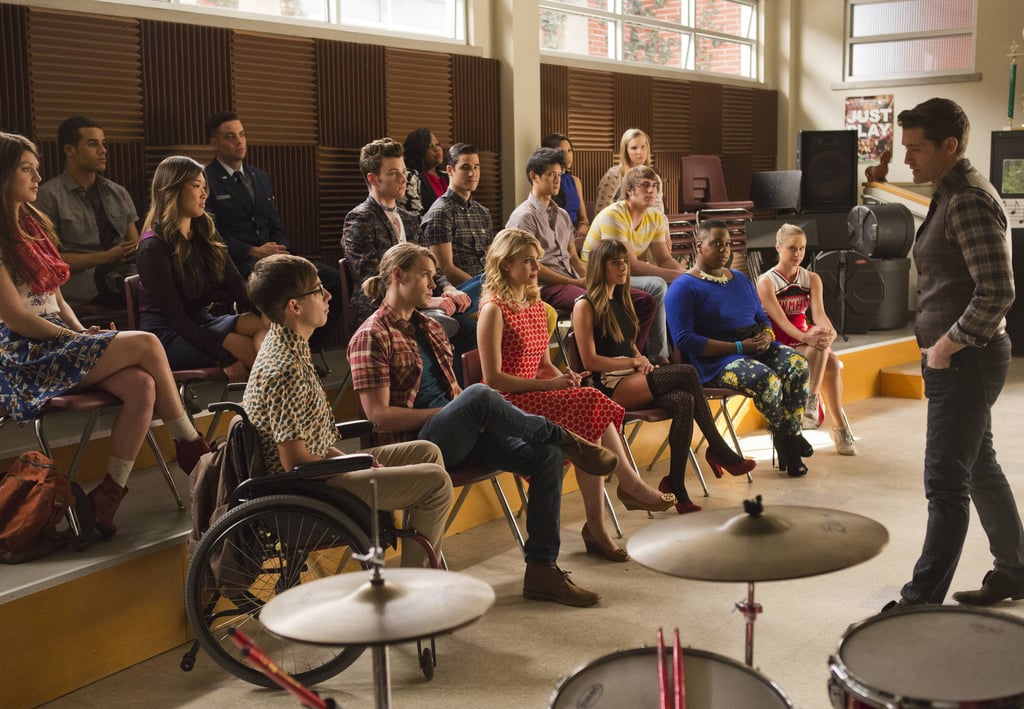 Reunited and it feels so good!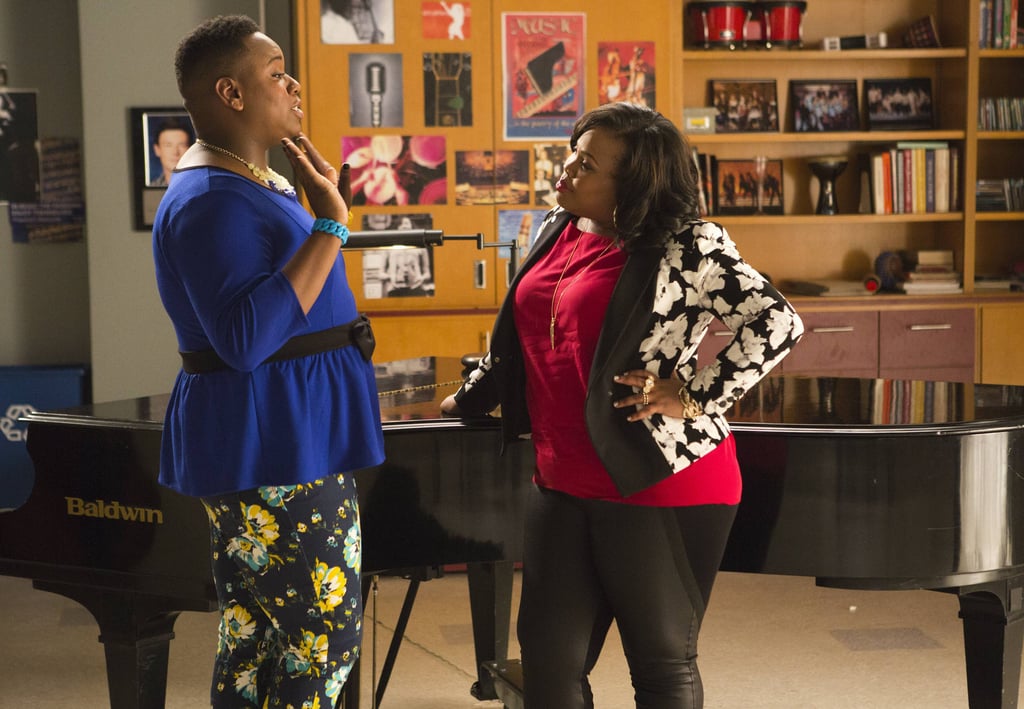 Unique (Alex Newell) and Mercedes have a chat.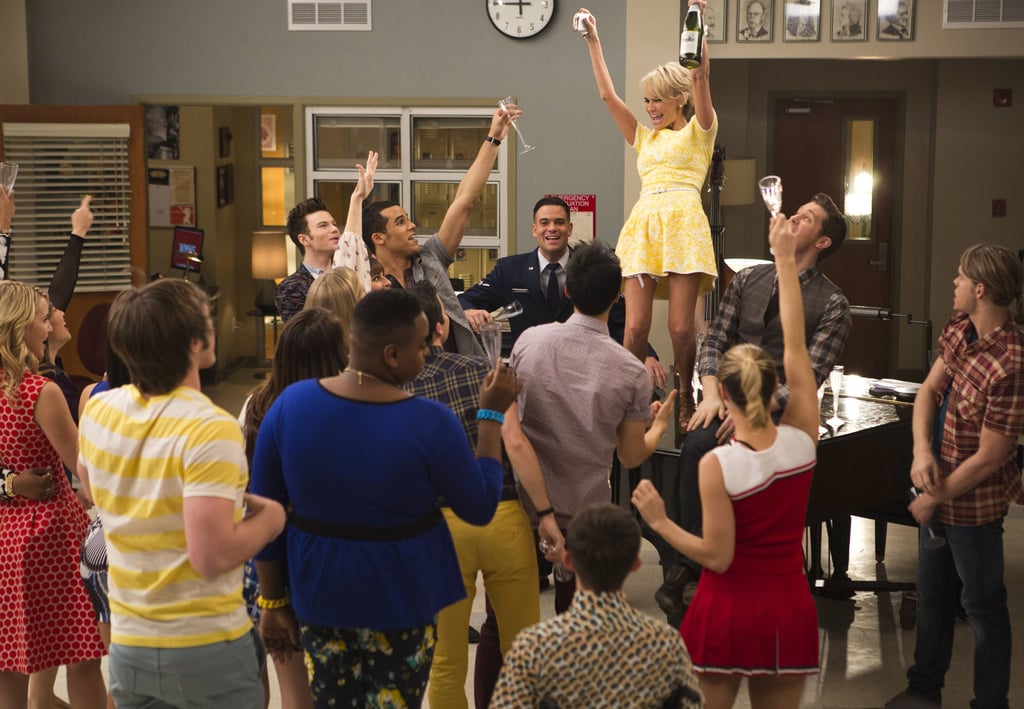 April returns to celebrate with the glee club.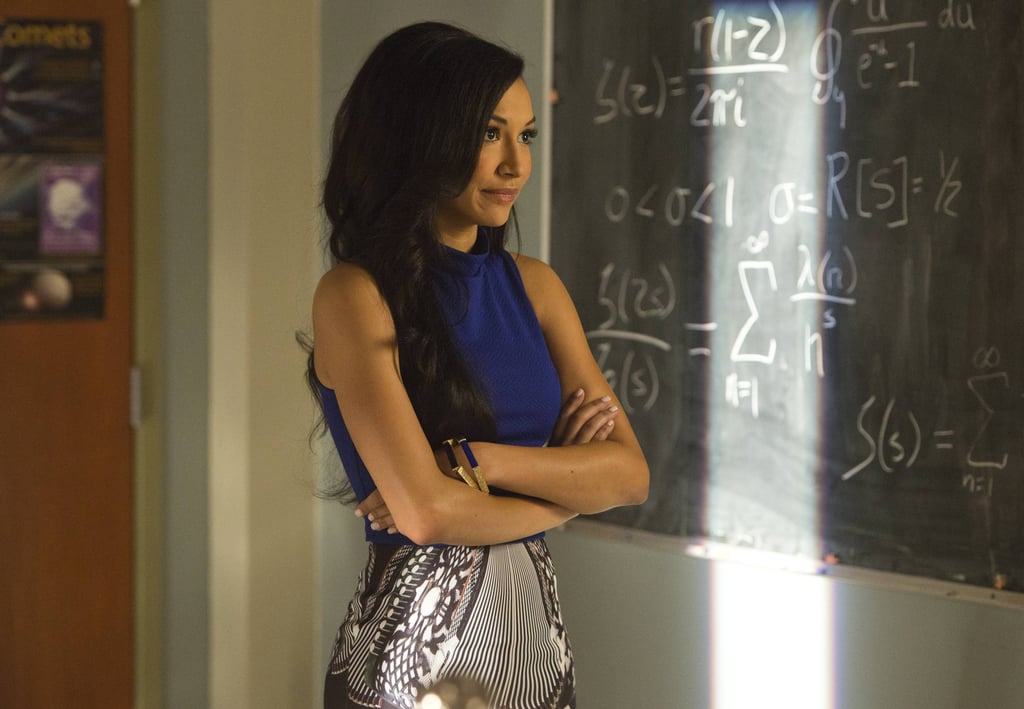 Santana rocks some serious style at McKinley.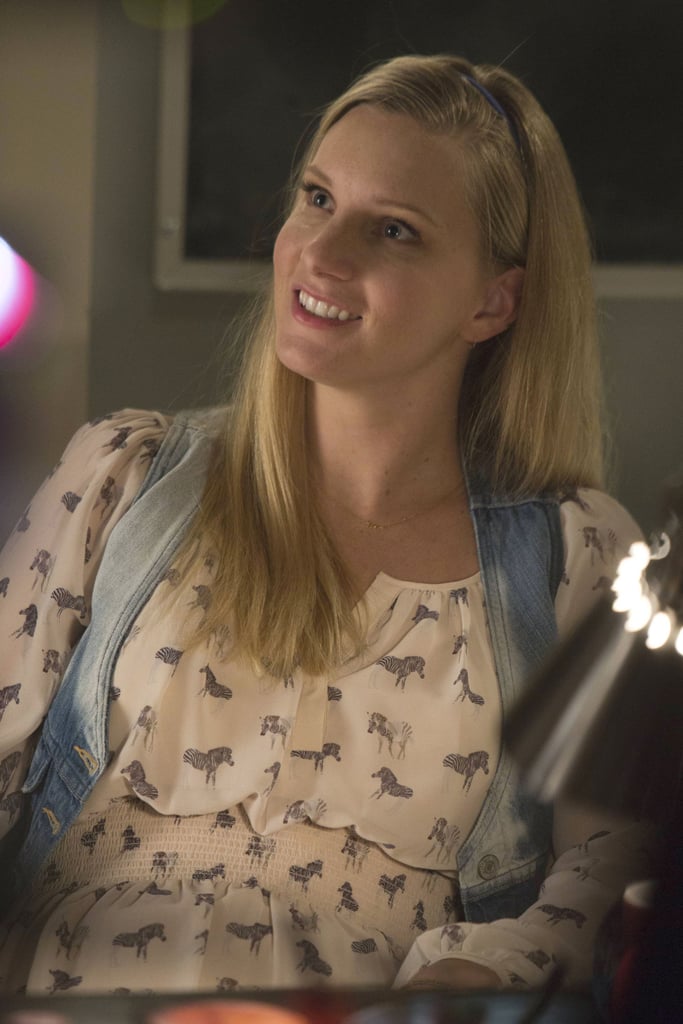 Brittany (Heather Morris) returns to the show.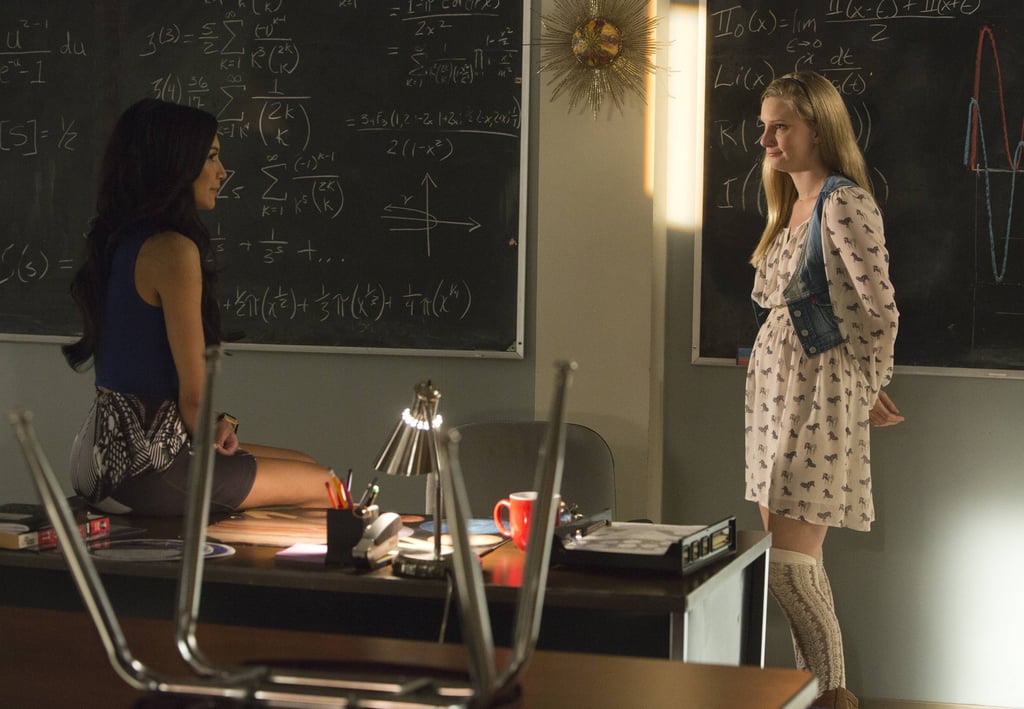 The former girlfriends talk it out.
Quinn visits Finn's old jersey.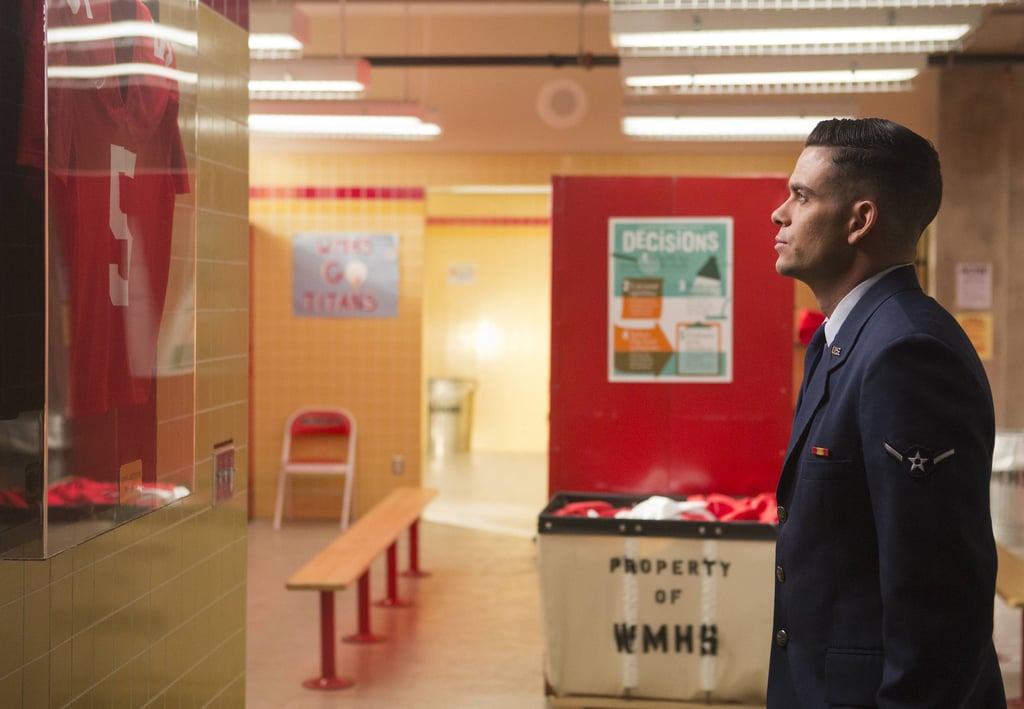 Puck (Mark Salling [9]) has a moment with Finn's old jersey.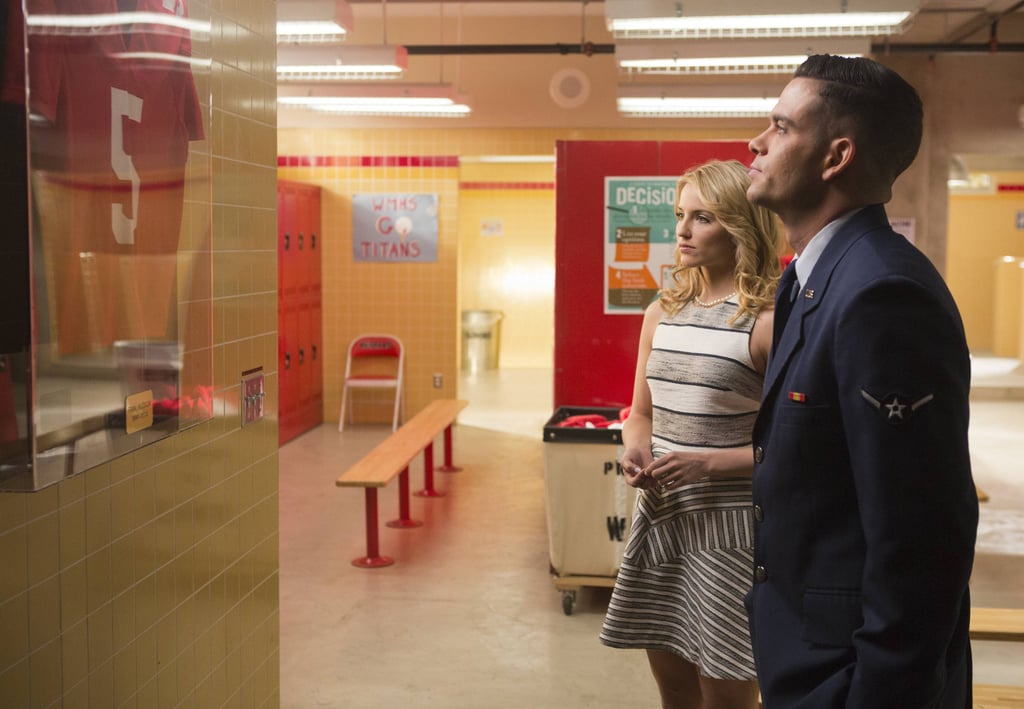 The two reflect together by Finn's jersey.