One of the most anticipated adaptations of the year is coming! Having read Gillian Flynn's bestselling book, we've been examining the trailer [1], these clue-riddled posters [2], and the images from the movie, too. These pictures highlight star Ben Affleck [3] as Nick Dunne, the man at the center of a murder investigation after his wife (Rosamund Pike) goes missing. You can also get a look at Neil Patrick Harris [4] and Tyler Perry. Check them out, and don't forget that the movie opens this week!
Nick (Ben Affleck [5]) makes a mistake when he smiles smarmily in front of his wife's "Missing" poster.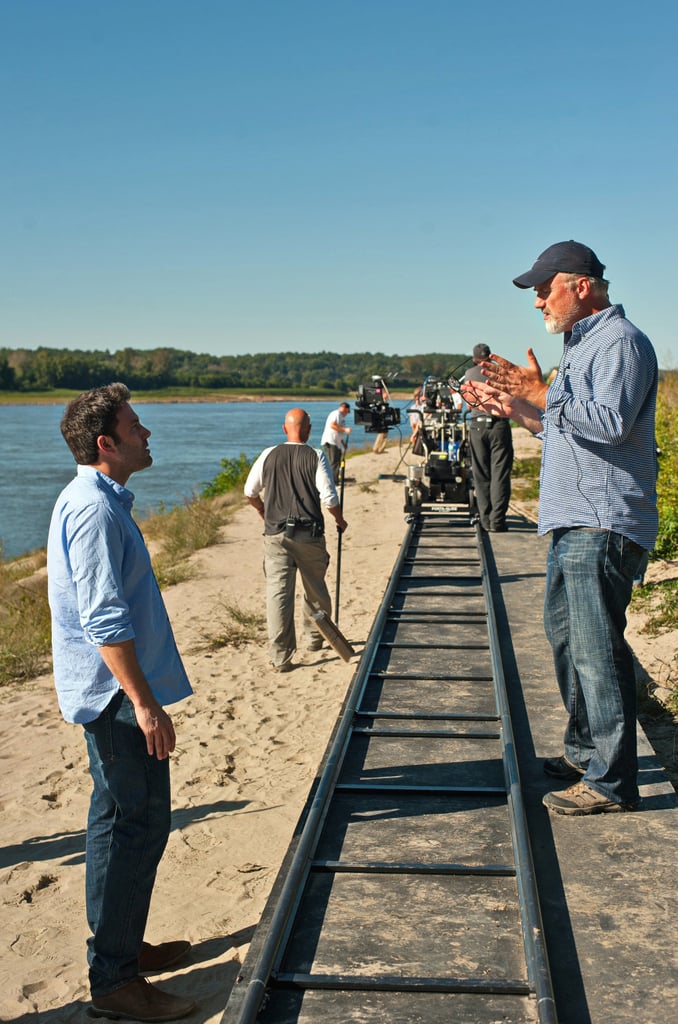 Director David Fincher gave Affleck direction on the Missouri set.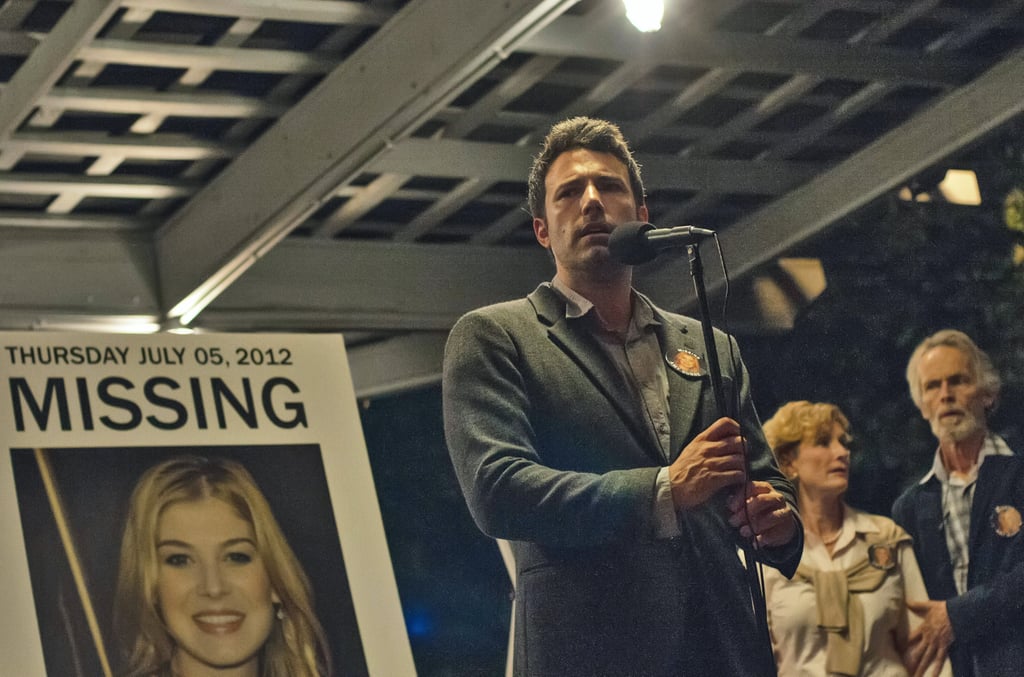 Nick looks concerned while speaking . . . But is it concern for him or for Amy (Rosamund Pike)?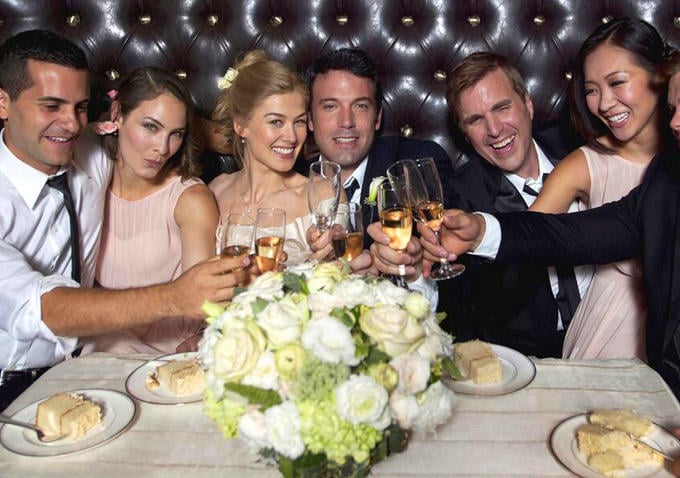 The wedding [6] picture! They seem so happy . . . Right?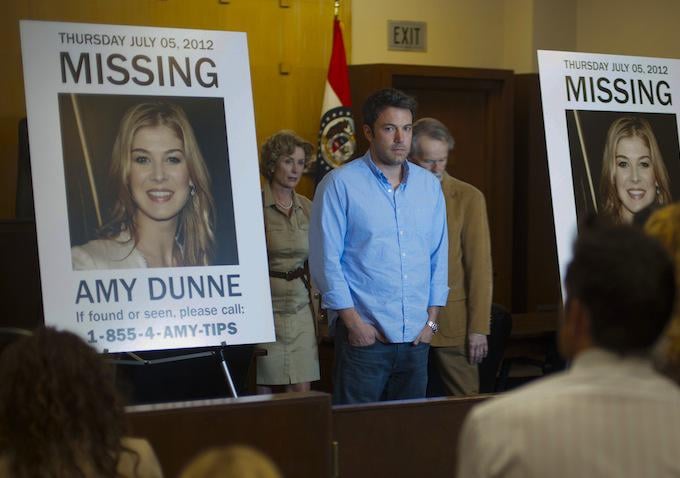 Nick poses in front of the "Missing" posters.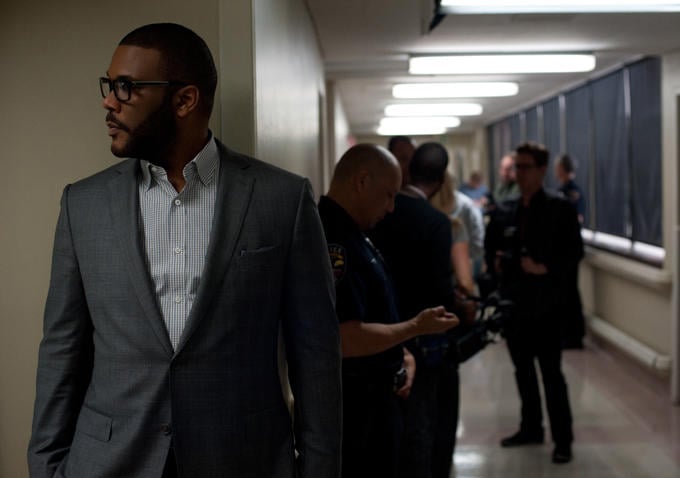 Tyler Perry plays lawyer Tanner Bolt.
Here's Amy out in the dark somewhere.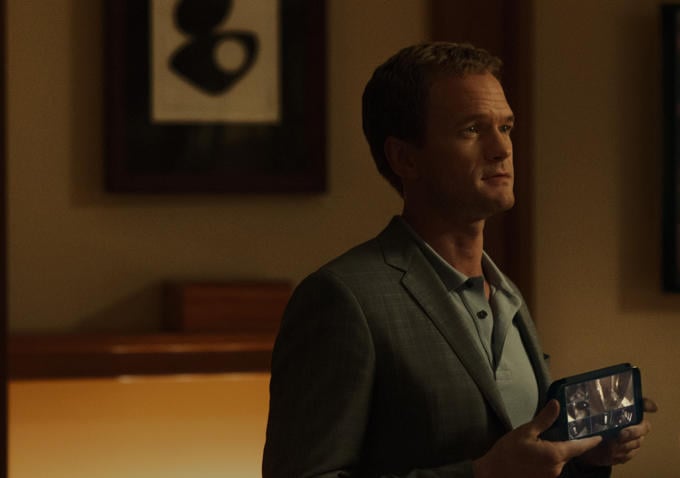 Neil Patrick Harris [7] plays Desi Collings, Amy's smarmy ex.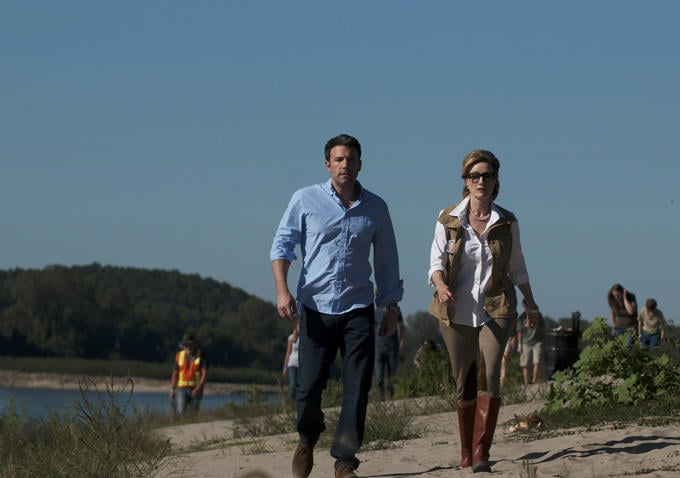 Nick joins a search party for Amy.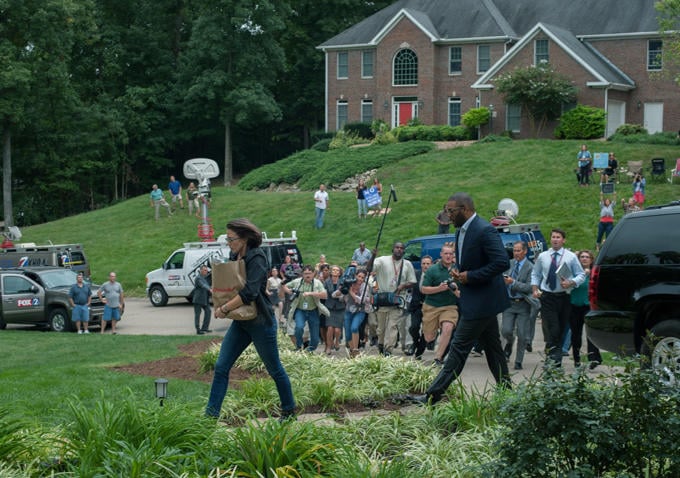 Residents and reporters flood the Missouri town after Amy disappears.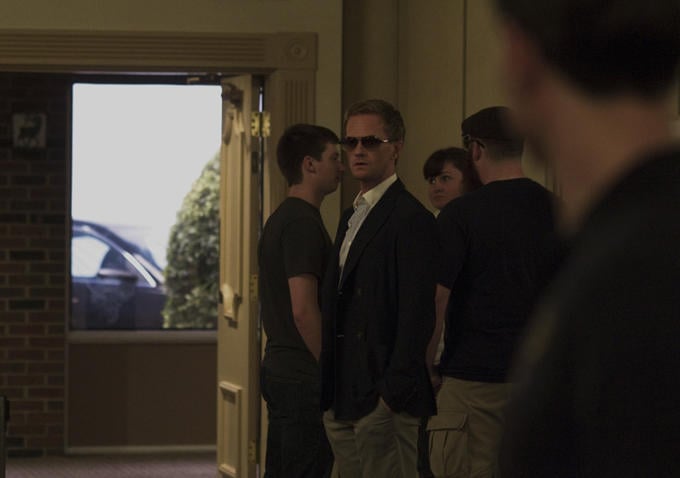 Here's Desi looking sketchy at an event.
This behind-the-scenes shot shows director Fincher tending to Pike as Amy.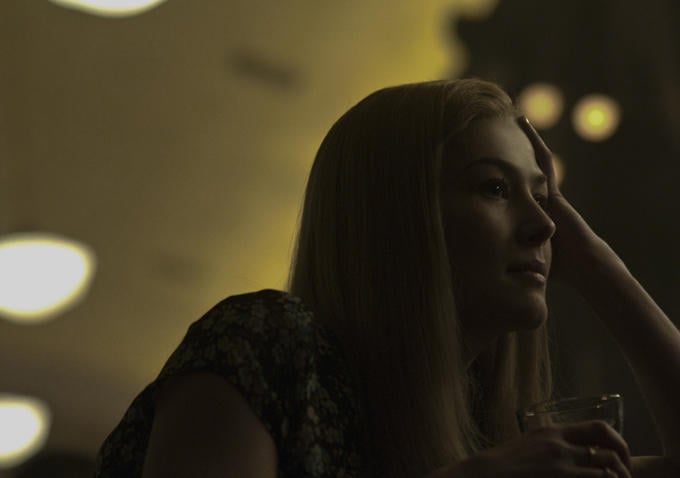 Amy — before or after the disappearance?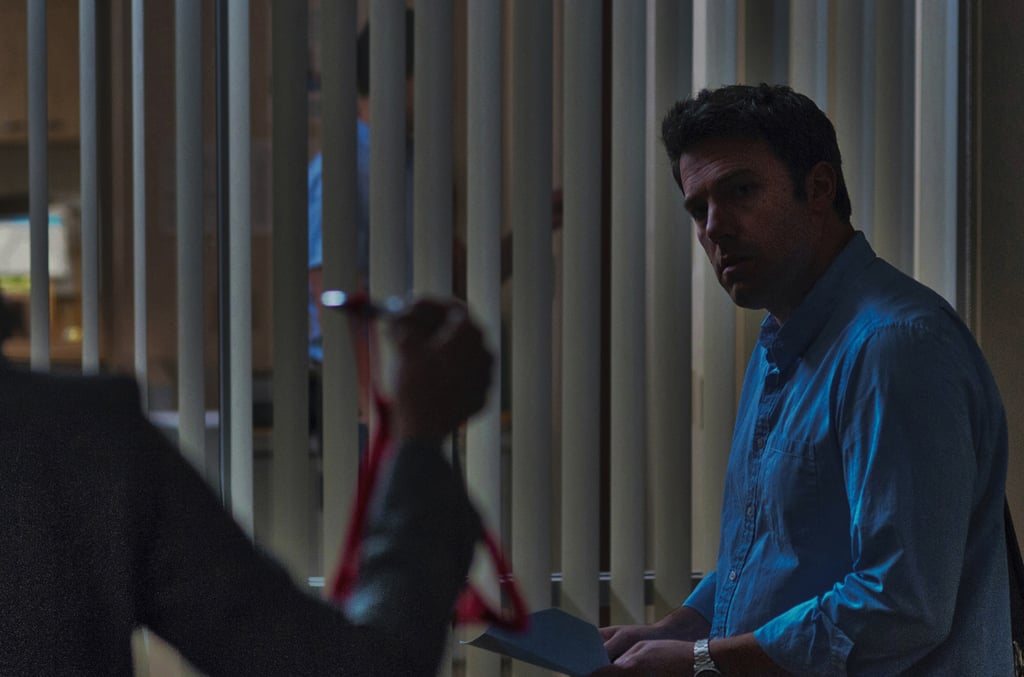 Nick . . . And the red panties.
Here's a shot of Harris behind the scenes.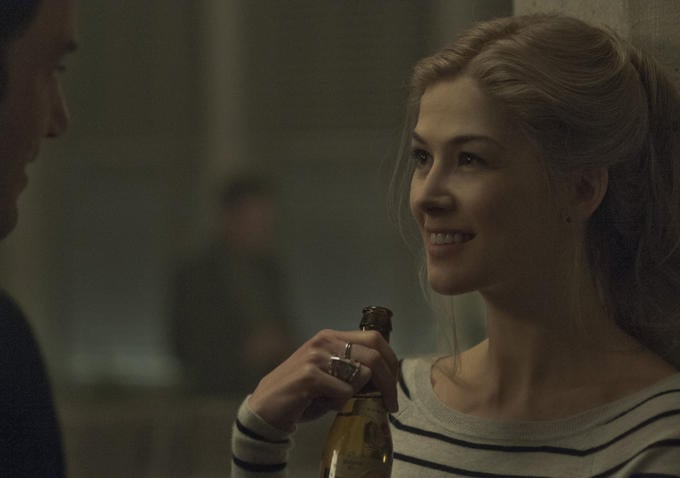 This has to be from Amy and Nick's courtship years.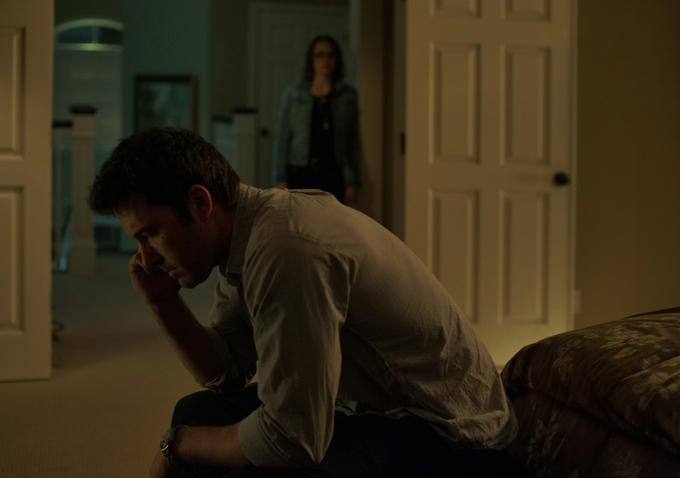 Who's Nick talking to?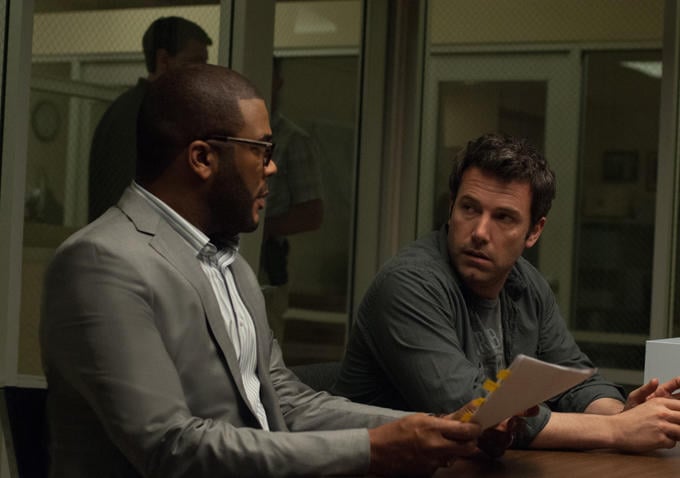 Bolt advises Nick.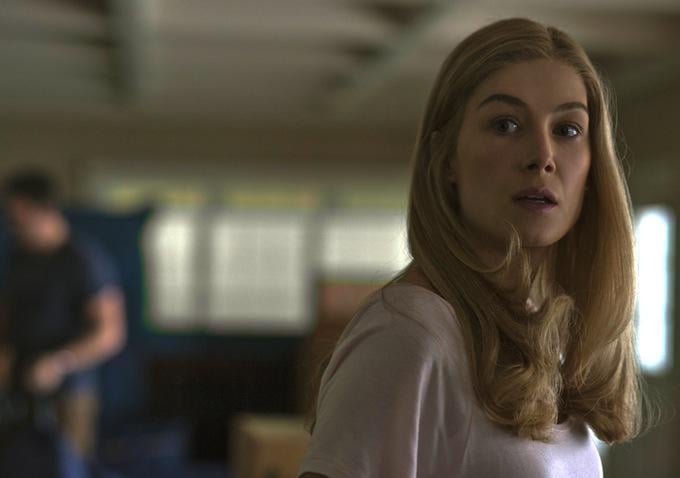 Whatcha thinkin', Amy?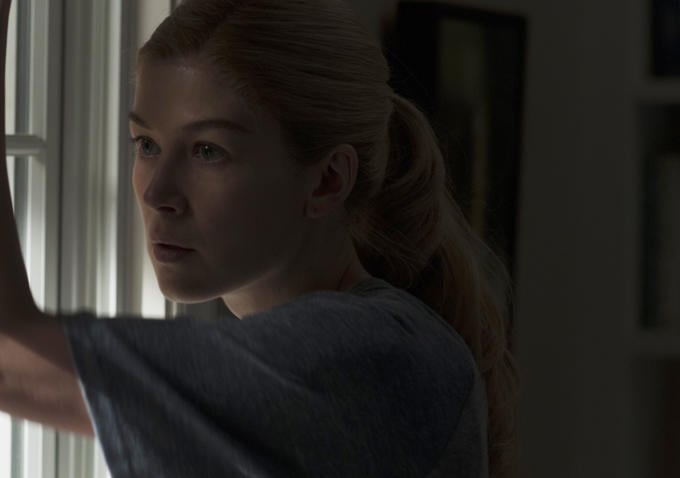 Amy looks out a window, but from where?
Nick kisses his wife on the head.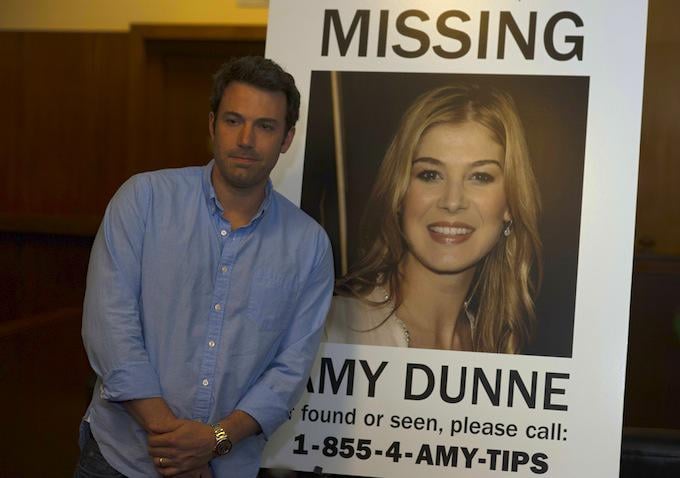 Nick can't quite get the concerned-husband look right.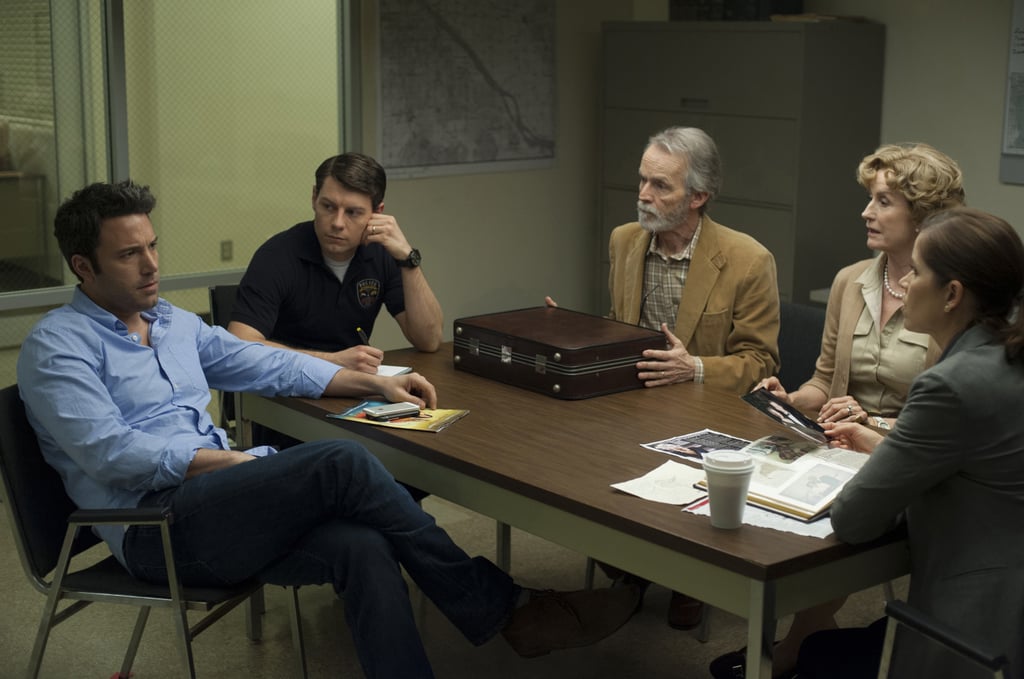 Nick confers with Detective Gilpin (Patrick Fugit) and Amy's parents (David Clennon and Lisa Banes).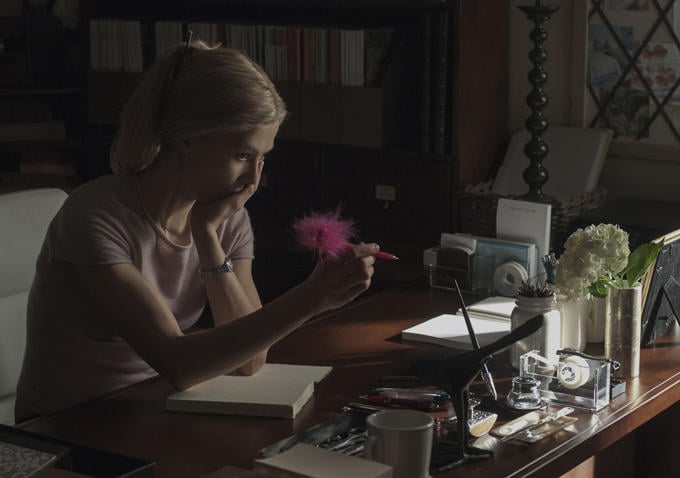 Amy writes in her journal.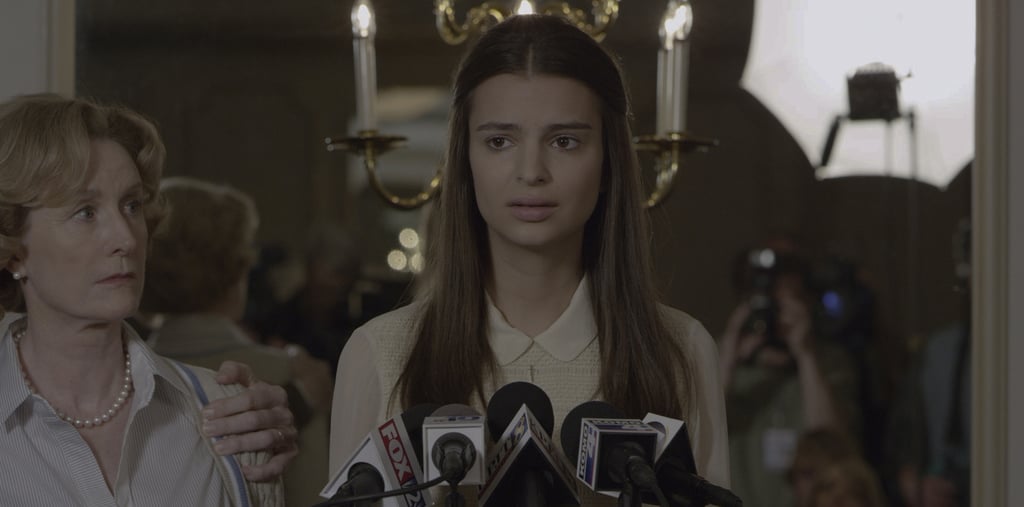 Andie (Emily Ratajkowski) is forced to talk about her relationship with Nick.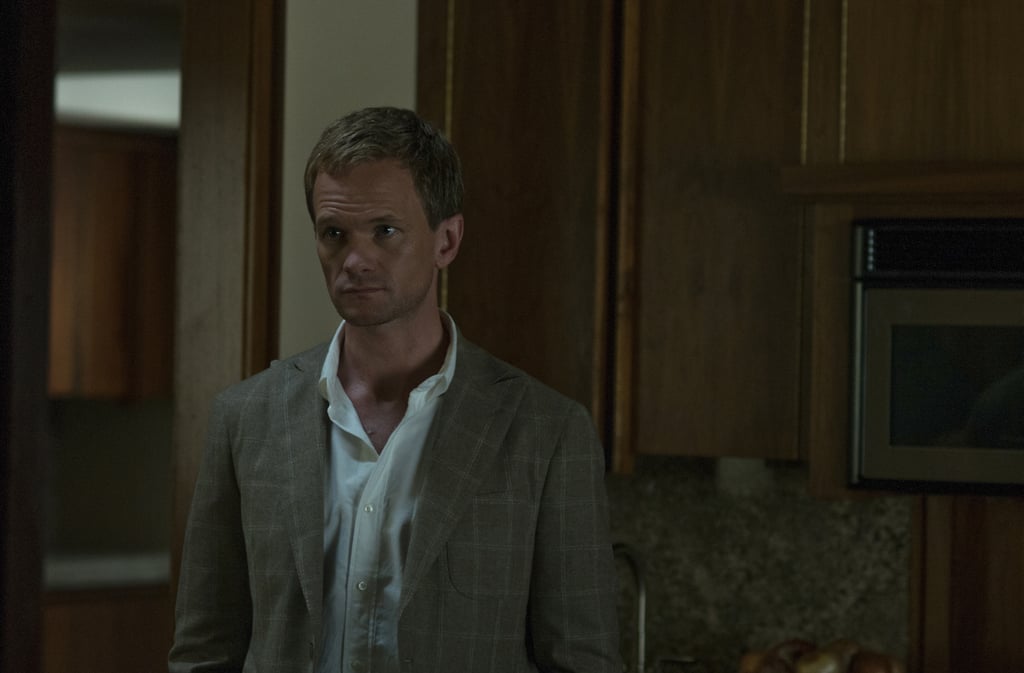 Desi is ultra-sketchy.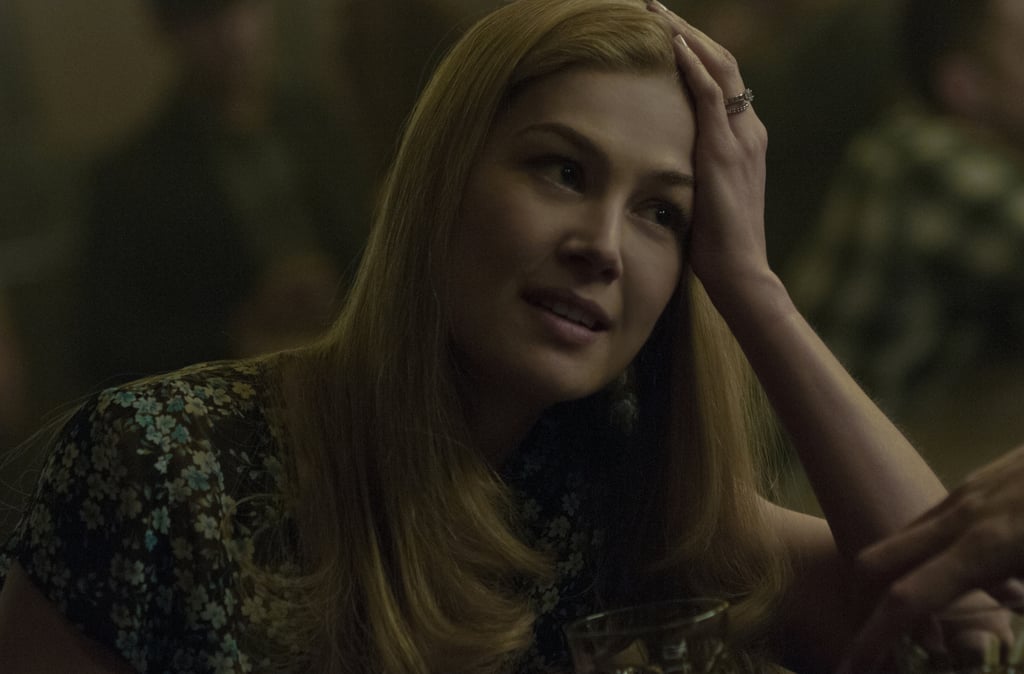 Amy is such a classic, yes, "cool girl" blonde.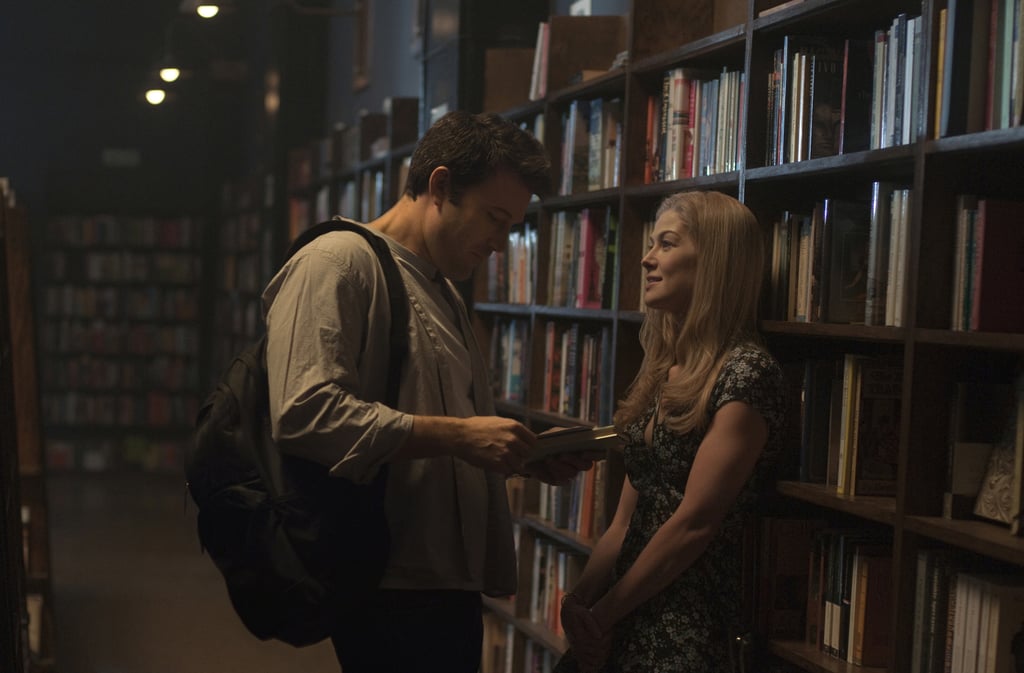 Nick and Amy have a rare moment of happiness together.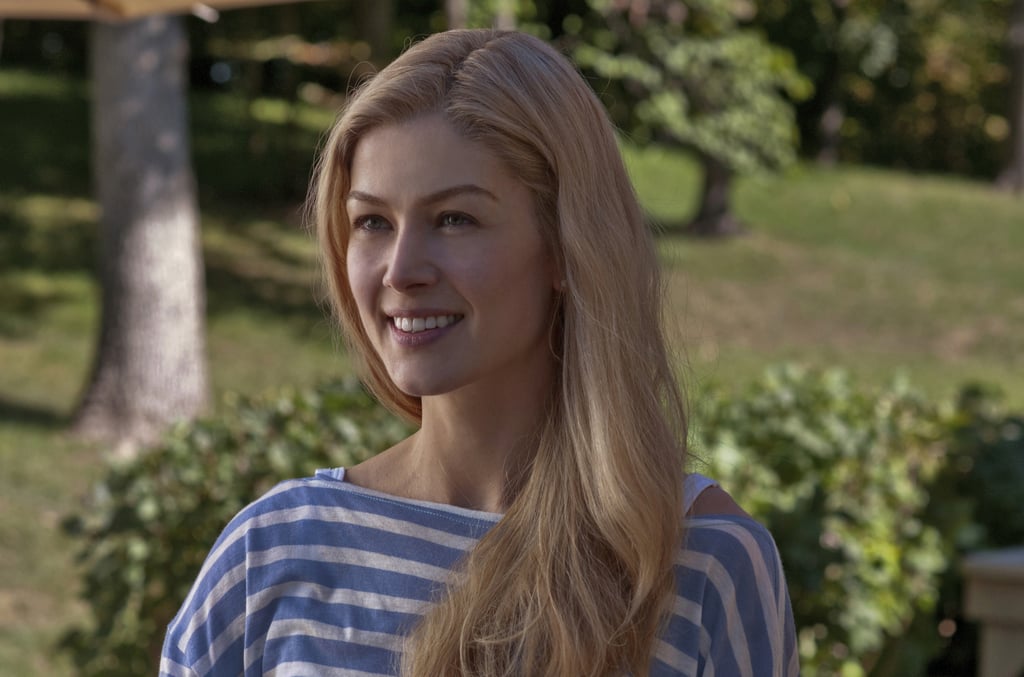 We have high hopes for Pike as Amy.
Ooh! Flashlights!
Marriage = hard. Especially for these two.