Gone Girl [1] is set to open in theaters Oct. 3, but we just got an early present. A few posters have been unveiled for David Fincher's upcoming adaptation, and they're all kinds of suspicious. Each poster contains "evidence" related to the film's big mystery: the disappearance of Amy (Rosamund Pike). The chief suspect is her husband (Ben Affleck [2]), but gather what you will from these hints. The most exciting news here is that a new trailer will debut tomorrow, July 7. Stay tuned!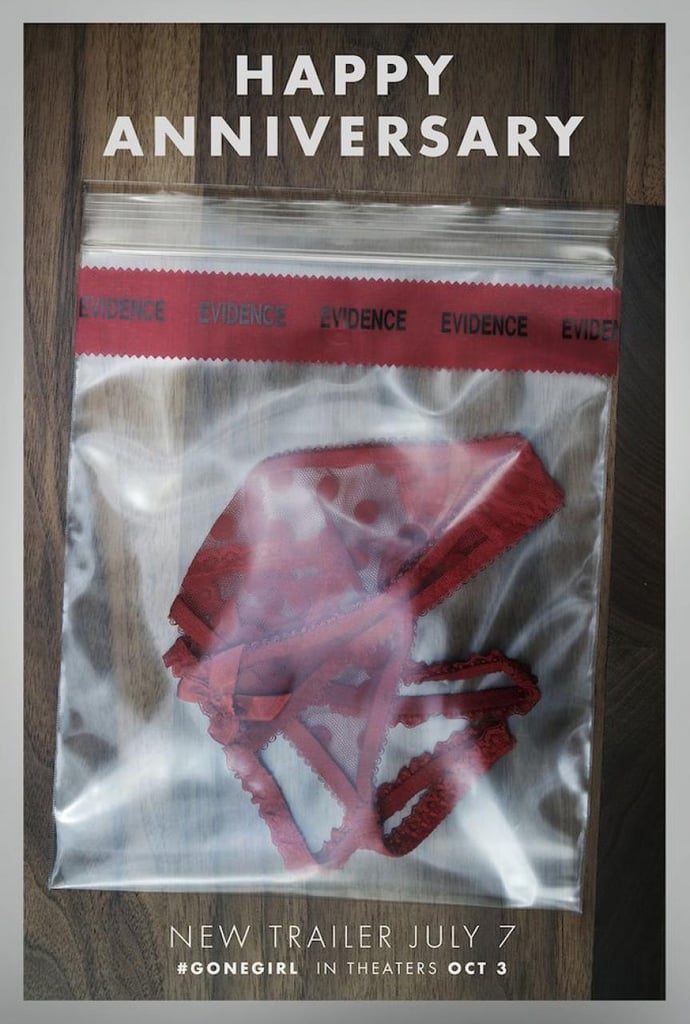 What clues can you gather from this red polka-dot thong?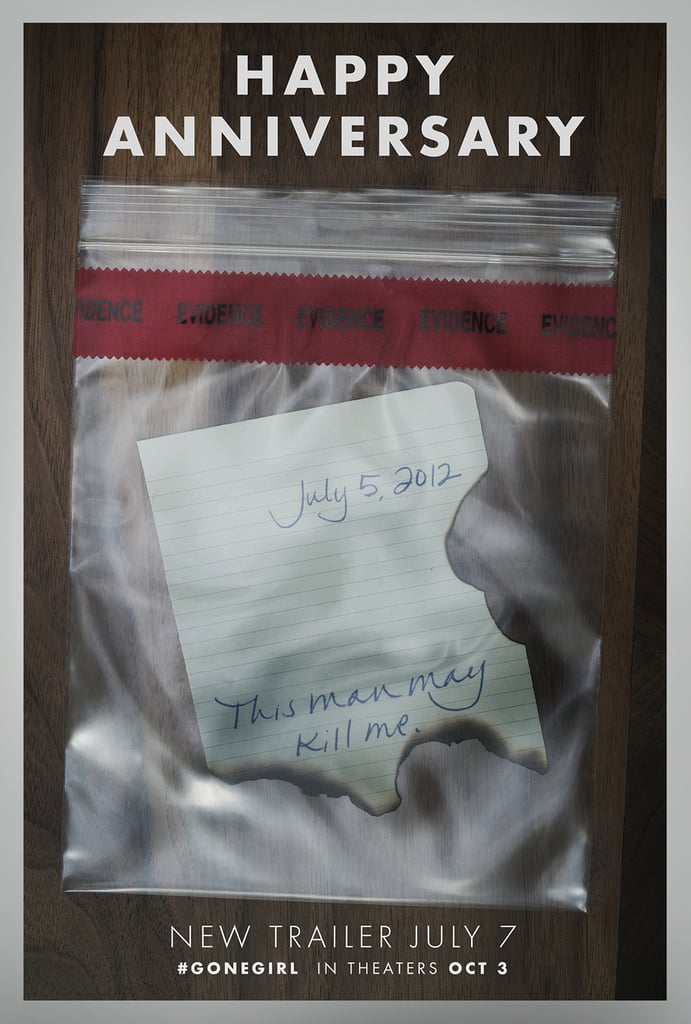 July 5: "This man may kill me."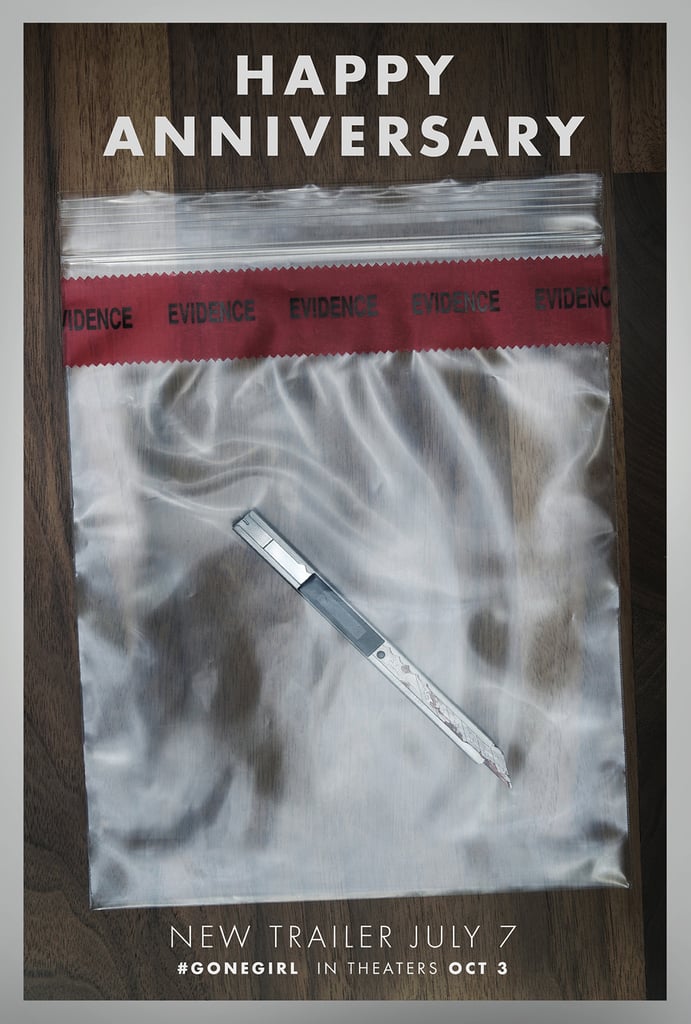 Is this the murder weapon?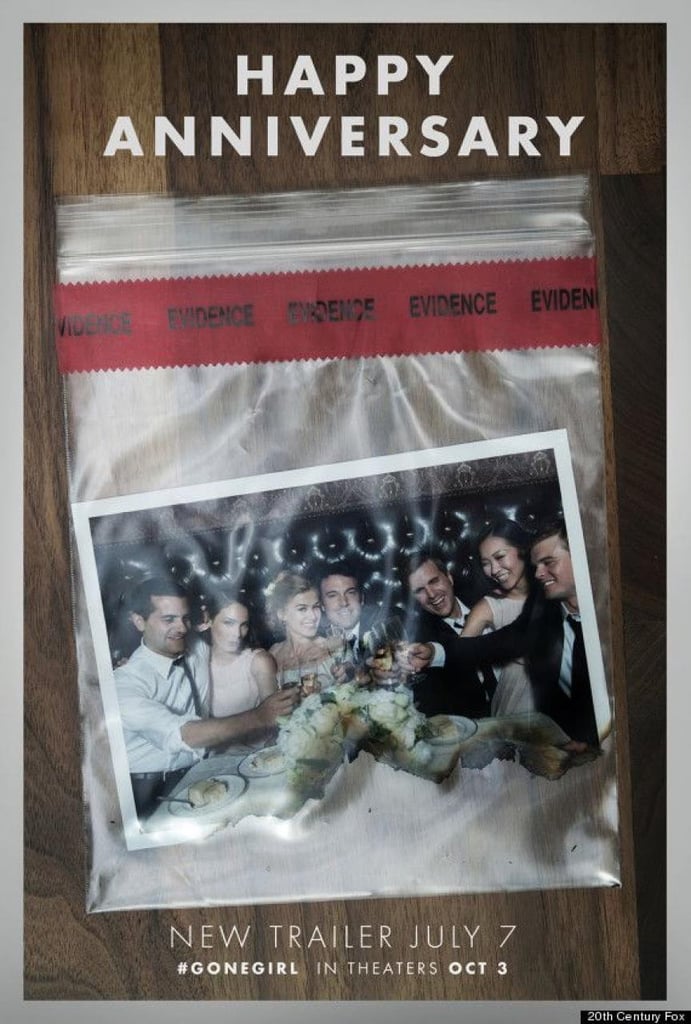 Once upon a time . . .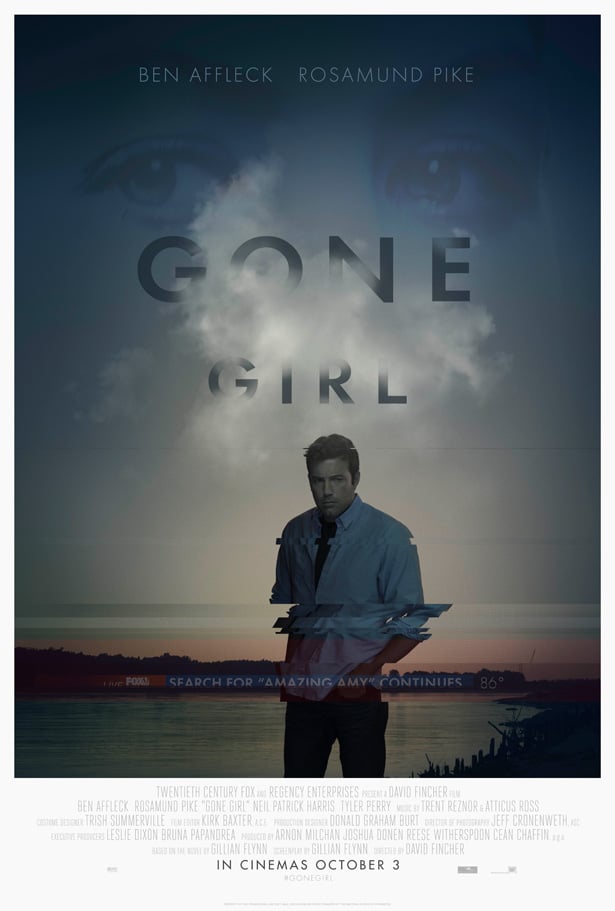 Nick's image (get it?) gets a bit shaky.