Gossip Girl Wedding Pictures
See Every Gossip Girl Wedding!
ADVERTISEMENT ( more slides)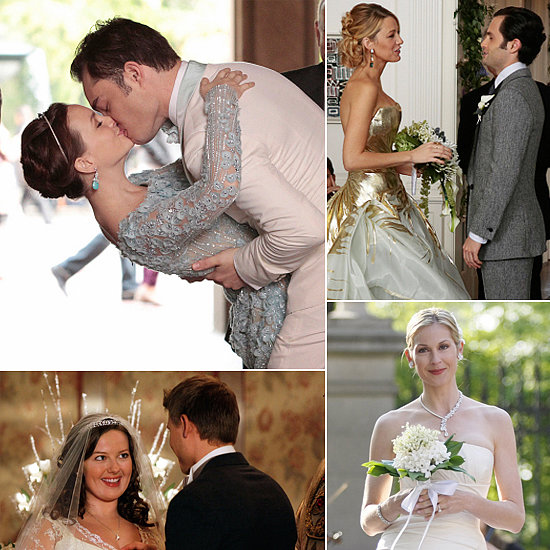 1
See Every Gossip Girl Wedding!
Gossip Girl
wrapped up just a few months ago, and despite the constant romantic drama on the show, many couples managed to make it down the aisle. We were even treated to two huge nuptials in the series finale, so with wedding season on the brain, we thought we'd take a stroll through
Gossip Girl
's past and recount all the weddings on the series (whether the marriages lasted is another story). Revisit each wedding now and see what all the guests are wearing, who their dates are, and how beautiful each bride is.