Graceland made a splash on USA Network last Summer, and it's back with a vengeance this week. The show revolves around a group of government agents — ranging from FBI to DEA — who not only work undercover together, but all live in a beach house (aptly named Graceland) in California. Given their close quarters and close calls on the job, the drama is aplenty, including a few juicy romantic relationships that will come to a head this season.
While the first season centered around new agent Mike Warren (Aaron Tveit) as he enters the house and secretly investigates Paul Briggs (Daniel Sunjata), season two is a darker look at everyone's lives, both on and off the job. When we left off, we learned the true identity of drug lord Odin and another big secret about one of the housemates. Now it's only a matter of time before things get crazy in season two! When we sat down with the cast on their Fort Lauderdale, FL, set, they dished to reporters about the mayhem to expect this year. Keep reading to find out why Graceland is about to become your Summer TV addiction, straight from the mouths of the sexy stars behind it.
Source: USA Network [1]
This Isn't Your Typical Crime Drama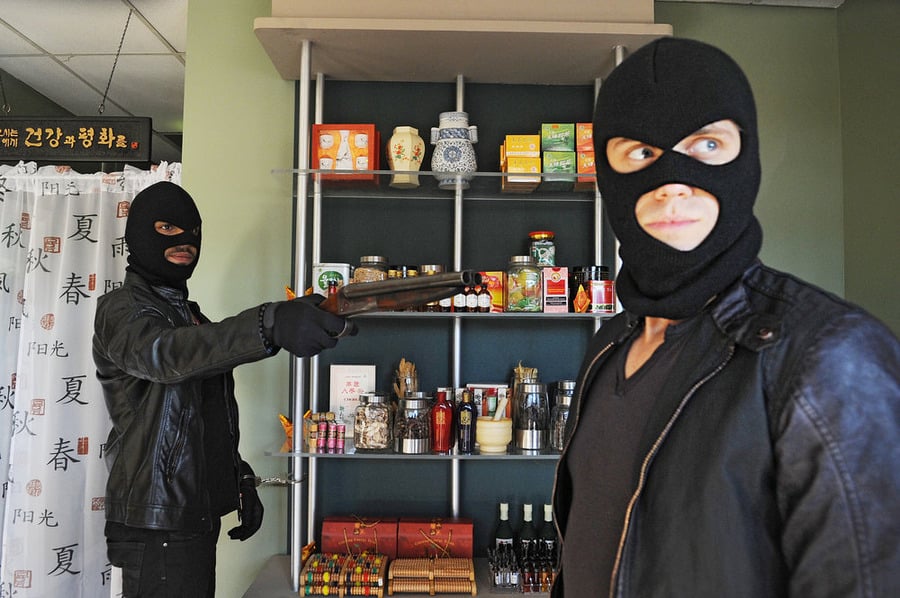 Instead of being a case-of-the-week procedural, Graceland focuses on the drama of its characters with many twists and turns. In season one, Mike (Tveit) and Briggs (Sunjata) team up in some illegal situations (like the moment pictured here), Charlie (Vanessa Ferlito) gets addicted to heroin to maintain her cover, and much more. This season's arcs will put the agents in the middle of two illegal industries: drugs and sex trafficking. Everyone will have to work together as they discover a "corridor of contraband coming across the border through passenger busses," according to Tveit. "There's an element to it that these girls come in who are also getting sold into human trafficking."
Additionally, one big crime involves Briggs. Tveit hinted that in the second half of the season, "all of the tape stuff is going to rear its head." This is something that will haunt Briggs all season, knowing that it could not only cost him his job and land him in jail, but it will change the way everyone sees him. "The thing you fear most is that that thing is going to be revealed, and how that's going to change the perception of the people who are closest to you, whose opinions about you matter to you," Sunjata explained. "For Briggs, he's not just afraid about going to jail; he's afraid about, 'What would Charlie think? What would Mike think if he found out?'"
Source: USA Network [2]
The Relationship Drama Is Always Juicy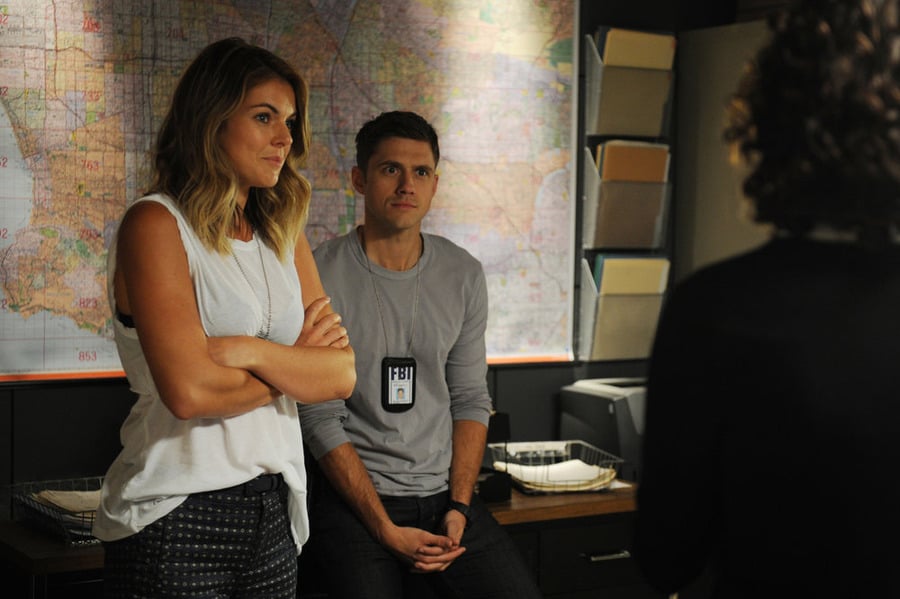 There are a few pairs that the show's fans are obsessed with, and this season, two of them are definitely getting together. After a will-they-won't-they in season one, Mike (Tveit) and Paige (Serinda Swan) will be together this year. How it happens, however, will remain a mystery, and they'll try to keep it undercover at first. "She's sort of the ballbuster in the relationship, and you see a lot more of that like, 'Hey, hey come on now, you better be my boyfriend or not. We're going to figure this out,'" Swan explained. "Paige is a tough cookie and she needs a man, so you see that ebb and flow in the first few episodes." Tveit added that he's interested to see the Ross-and-Rachel aspect of it all — how the rest of the house will be affected and how dynamics will shift once they're together.
They're not the only ones getting action this season, though, as Charlie (Ferlito) and Briggs (Sunjata) get back together, too. "Their love life is kind of put out into the forefront a little bit, or at least the fact that they are rekindling," Sunjata revealed, noting that their relationship takes a surprising direction midway through the season. This may have to do with how "Charlie's really messed up from last season in a mental and emotional way," according to Ferlito. As Briggs lies to her about his true identity, she feels more guilty and their relationship becomes complicated.
On a happier note, we're going to see a love interest or two for both Jakes (Brandon Jay McLaren) and Johnny (Manny Montana). "One of the love interests is directly involved with his personal [struggles] or becomes involved with it. The other one is going to be a slow burn," McLaren teased. Montana only hinted that he'll "get some action" in some "love situations."
Source: USA Network [3]
The Drama Is Intense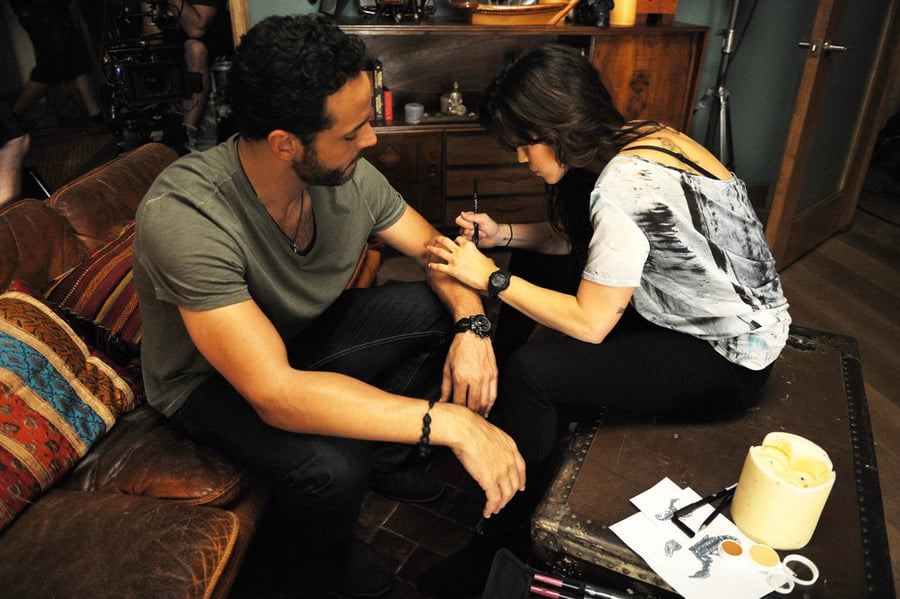 Whether you watched season one or not, the drama in season two will blow you away. As Mike (Tveit) makes his return to the house and everyone questions if they can trust both him and Briggs (Sunjata), tension builds. Tveit said that relationships are "definitely strained" at the beginning of the season, and Sunjata added that Mike and Briggs are particularly "wary of one another" and competing to be the Alpha male of the house. Ultimately, it sounds like Mike is going to run into some trouble after putting the people he loves in danger. "Mike has found out how to push the envelope a little bit and maybe put some people in danger if he can justify the final goal," Tveit explained. "I think he has a real dose of hero complex in thinking that he is this hammer of the law a little bit, and he can kind of do anything he wants, no matter who it hurts, as long as it's putting the bad guys away."
Another downward spiral is going to affect everyone and cause a lot of drama, too. As Jakes (McLaren) deals with trying to see his son, Daniel (whom he's never met since he split with Daniel's mother), it becomes a "tough season," according to McLaren. "He's not doing well. You see a lot of sides of Jakes that you haven't seen in the first season. The can kind of explodes," he added. "As he's losing control, he's not able to protect himself as well. As you start to lose things you want in your grasp, everything kind of just spills out."
Source: USA Network [4]
It's Another Amazingly Dark Cable Show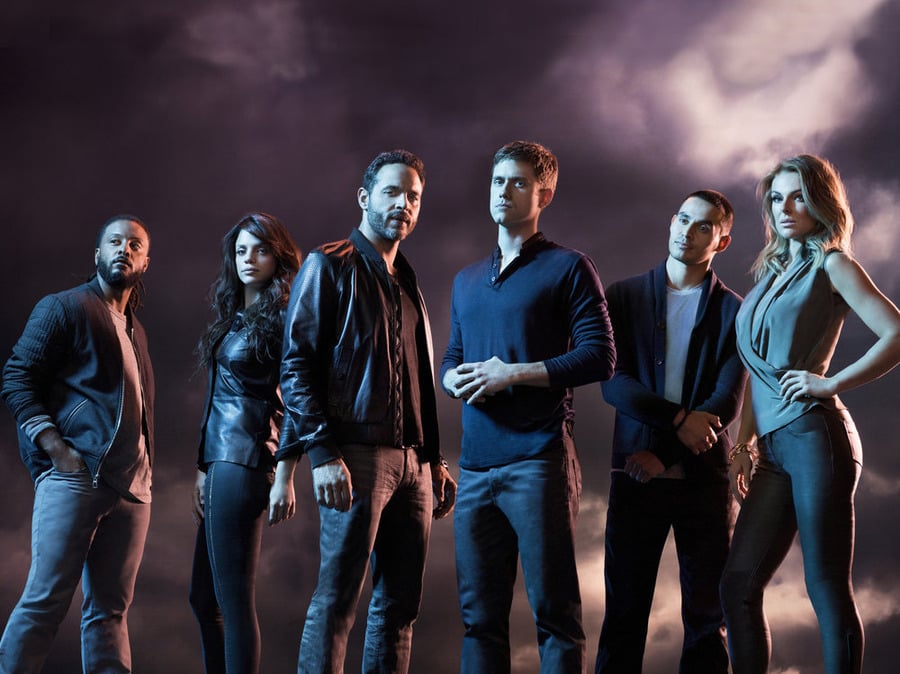 If shooting up heroin and amputations upset you, Graceland may not be the show for you. Those two things happen in season one, and the entire cast promises a "darker" season two. "The characters are all pushed to their limits this season. Everyone is sort of taken to their bottom, or close to their bottom," McLaren teased. "Everybody is really tested. I'm not sure that necessarily equals dark, but they're all dealing with heavy things and trying to keep their heads above water."
Charlie (Ferlito) is going to have a particularly dark storyline this season. Ferlito teased that Charlie "works out this whole scam" to get someone money, "and then we get her the money, and it's actually really illegal." All in all, Charlie "wants to do the right thing, but will also do what she has to do to get sh*t done [even if that] means being a little sideways, a little crooked."
Meanwhile, Briggs (Sunjata) will be struggling to get some redemption, according to Sunjata. "He did some bad things for, maybe, justifiable reasons, understandable reasons, and he's trying to not continue living in such a dark place, in such a morally ambiguous place, although the job does have certain demands," he added. "I guess the curveball in season two is that every time Briggs tries to get out, they call him back in."
Source: USA Network [5]
And Lastly, Everyone on This Show Is Superhot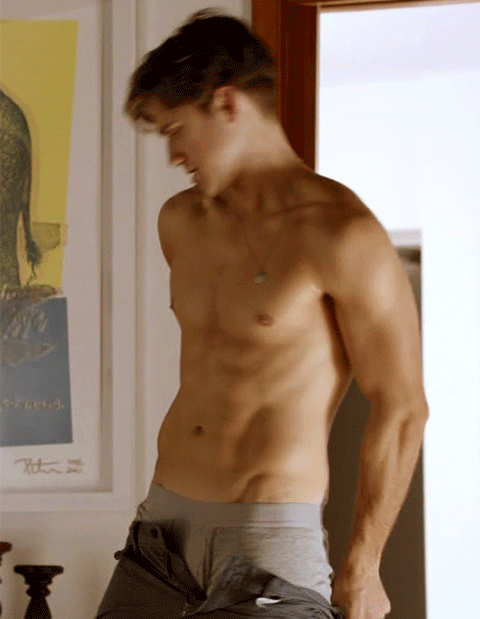 Given that the show is set on the beach, it's not unusual to see guys taking off their shirts or girls in their bikinis — particularly when Charlie and Paige are undercover. Tveit promised fans a show this season, and not just of Mike's abs. "I will be shirtless [6] on the show — that's kind of inevitability in Graceland," he said. "This year it's very nicely spread around between many cast members, in a great way. But yes, we all do get shirtless in Graceland."
Source: USA Network [7]