Wes Anderson's latest movie, The Grand Budapest Hotel [1], is unmistakably the director's style. New pictures featuring bold color palettes and highly stylized characters have been released, and we're more excited than ever for the murder mystery's release. The film, starring Ralph Fiennes [2], Jude Law [3], Saoirse Ronan, Tilda Swinton, Bill Murray [4], Edward Norton [5], Owen Wilson [6], Jason Schwartzman [7], Adrien Brody [8], and more, is due out March 7, so make sure to watch the trailer [9] and take a look at the pictures before then!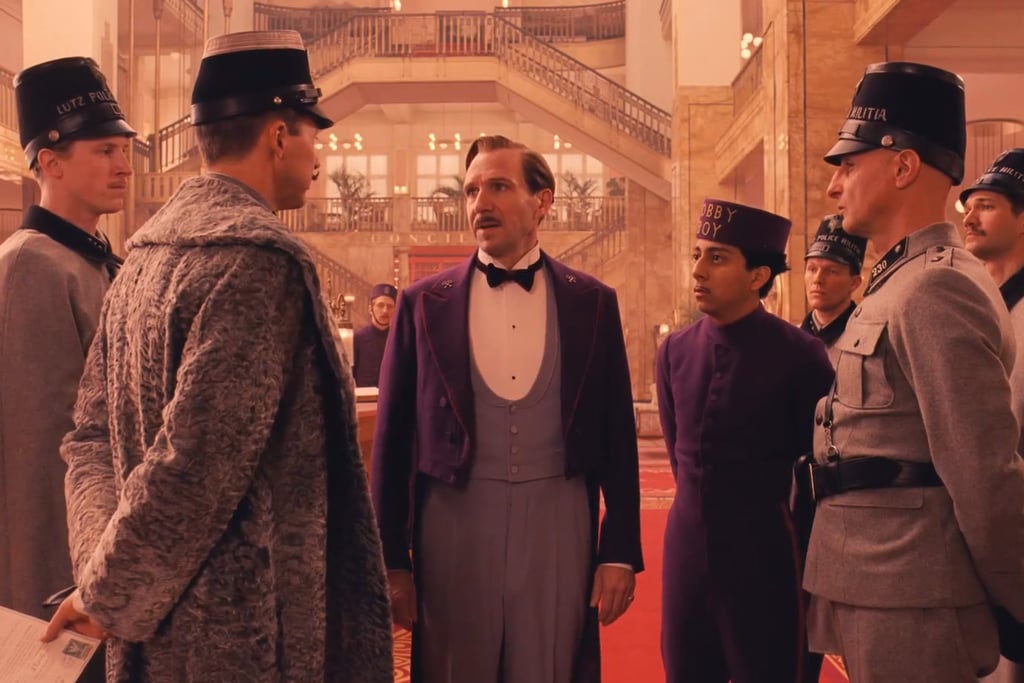 Legendary concierge Gustave H. (Ralph Fiennes [10]) is confronted by Henckels (Edward Norton [11]).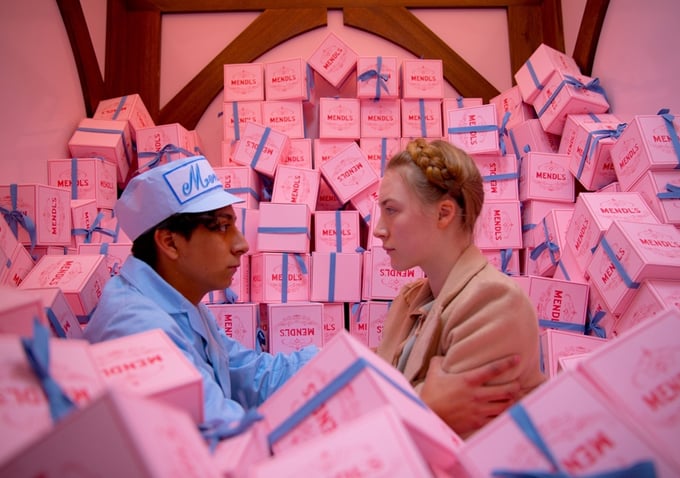 Lobby boy Zero Moustafa (Tony Revolori) steals a moment with Agatha (Saoirse Ronan).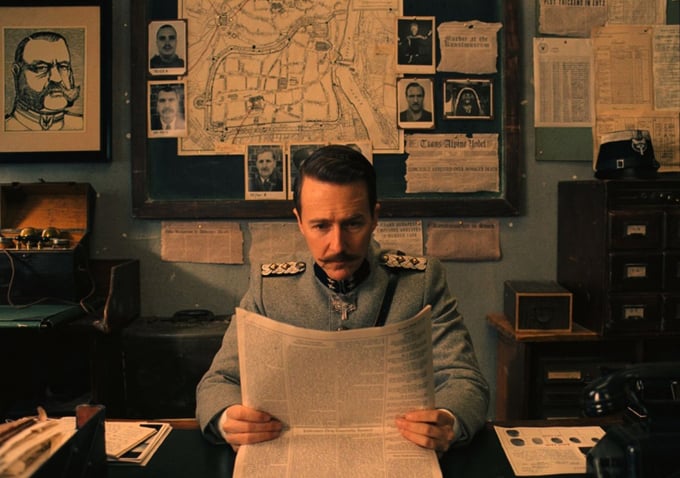 Henckels enjoys the paper.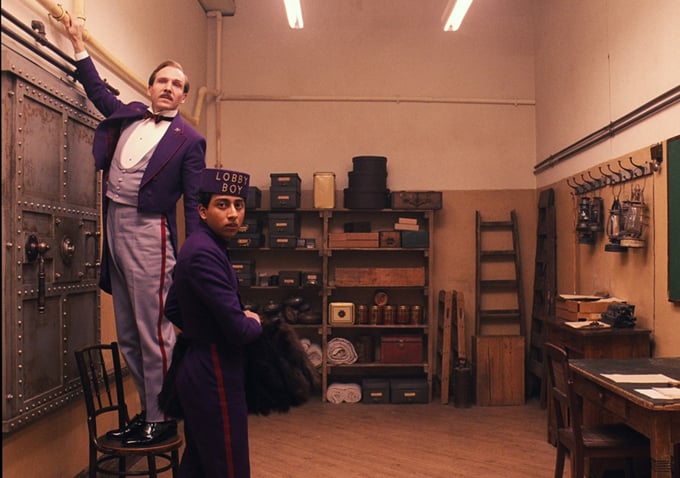 Gustave H. and Zero hang out in the back room.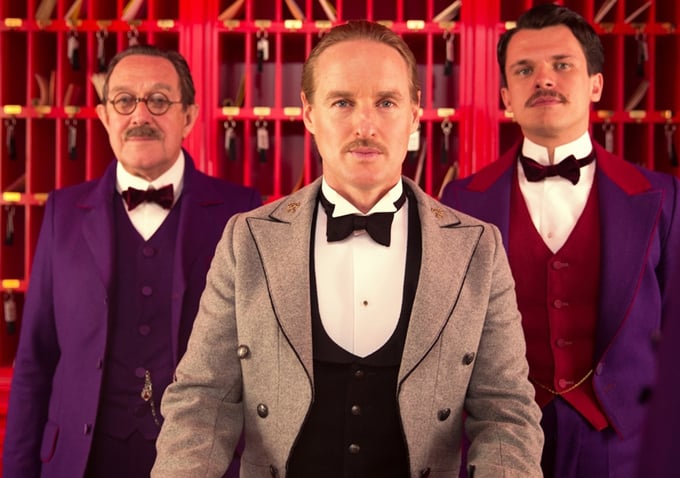 Author (Tom Wilkinson), M. Chuck (Owen Wilson [12]), and Pinky (Florian Lukas).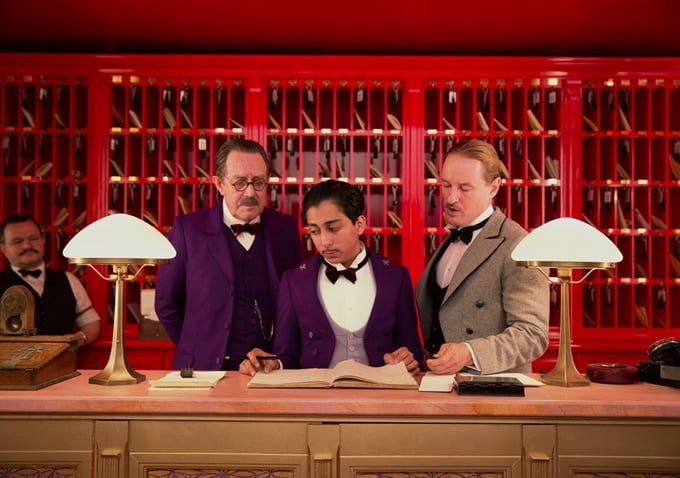 Zero sheds his lobby boy uniform and moves up to a better position.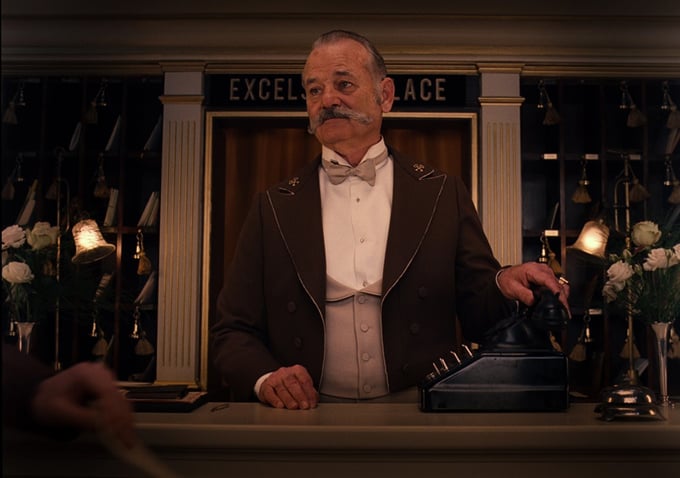 Bill Murray [13] stars as M. Ivan.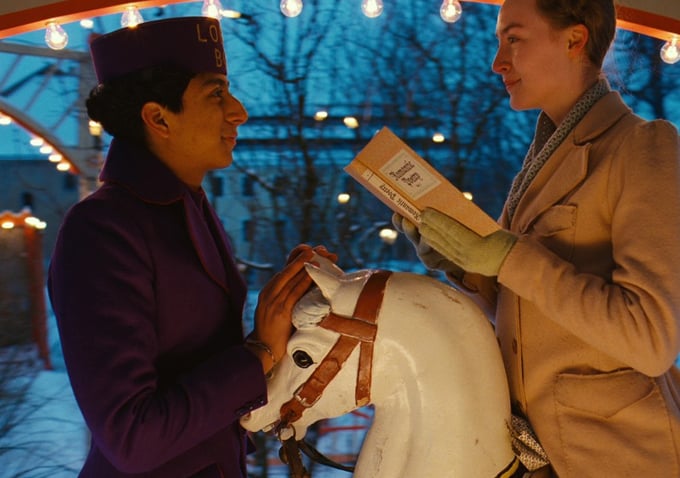 Zero and Agatha head to the carnival.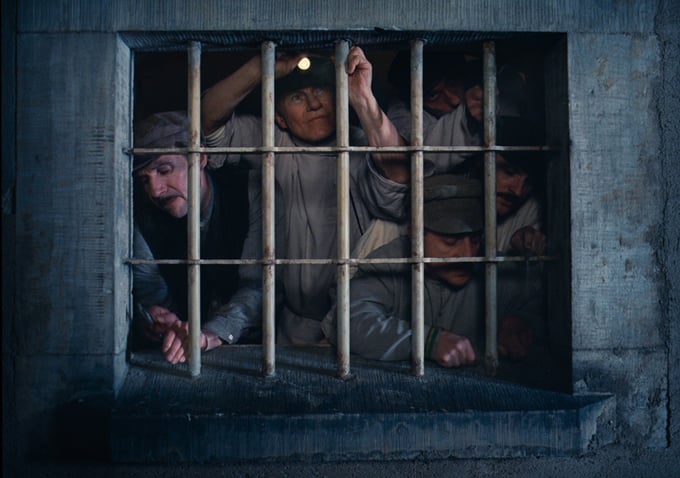 Ludwig (Harvey Keitel) and co. inspect the bars on their window.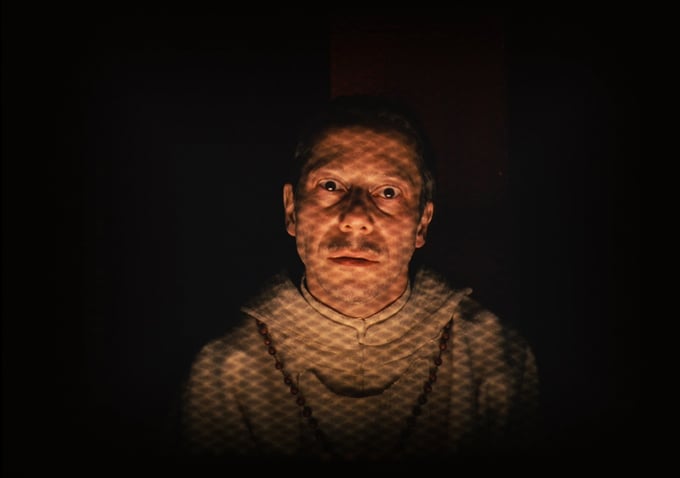 Mathieu Amalric as Serge.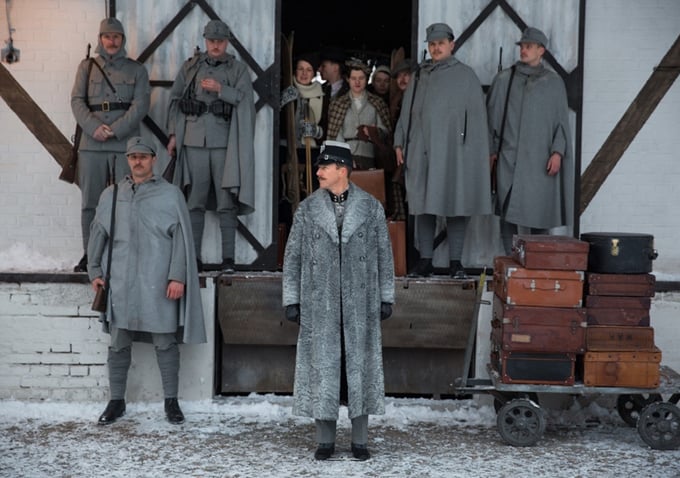 Henckels dons a coat fit for Budapest's chilly weather.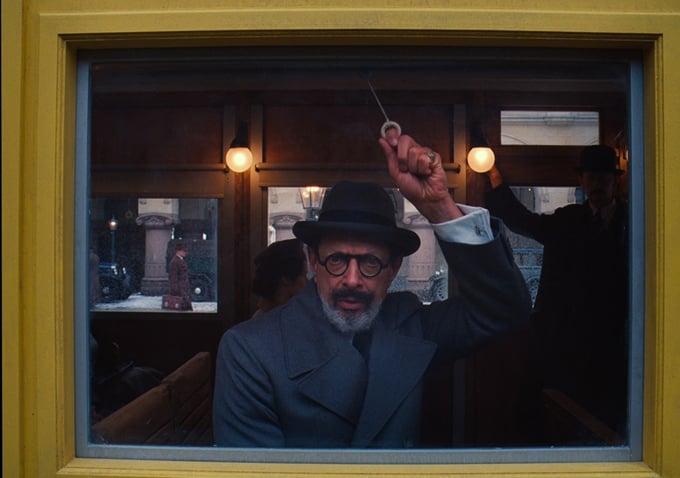 Jeff Goldblum stars as Kovacs.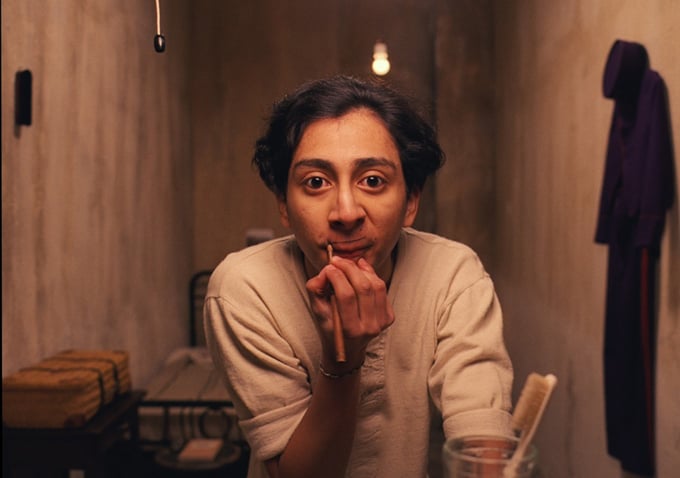 Zero draws on a very professional mustache.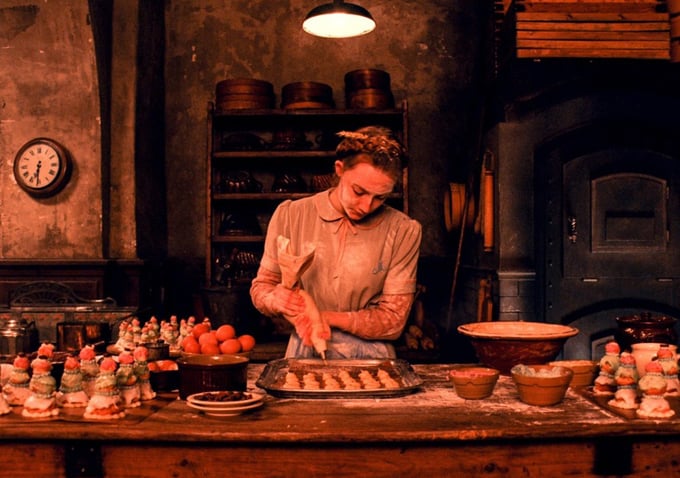 Agatha does some light baking.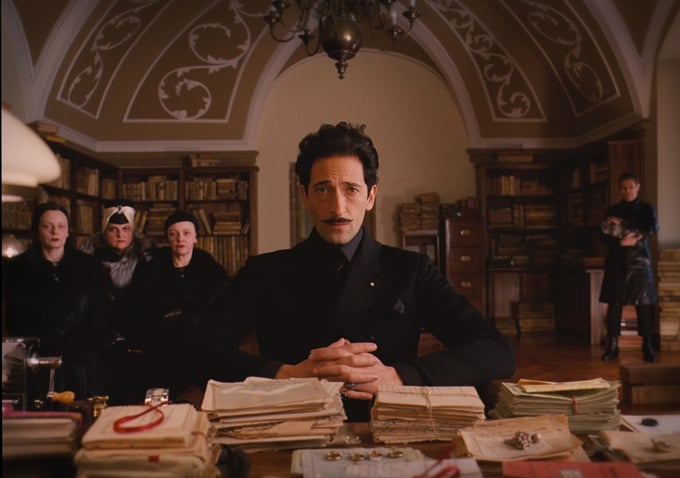 Dmitri (Adrien Brody [14]) puts on a serious face.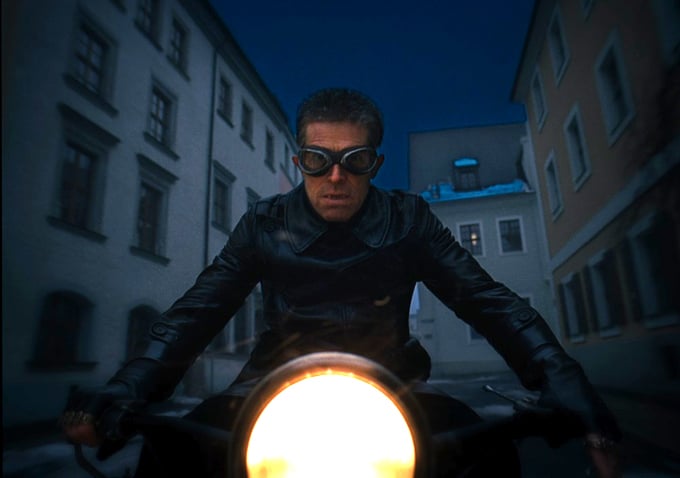 Willem Dafoe stars as Jopling.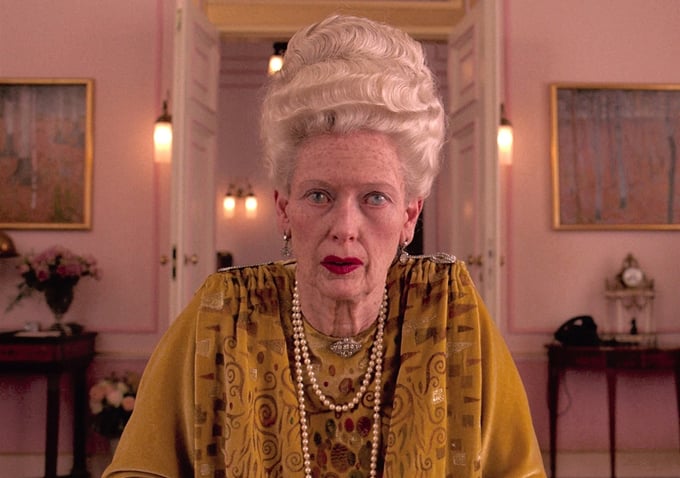 Can you believe that's Tilda Swinton?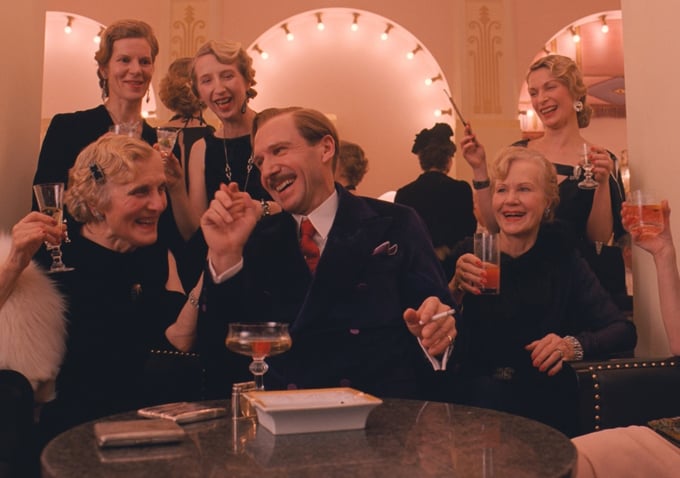 Gustave H. enjoys the company of cougars.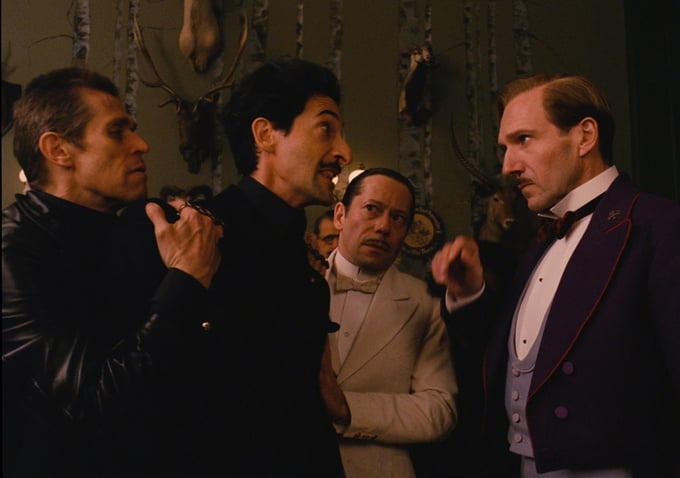 Jopling, Dmitri, and Gustave H. have a confrontation.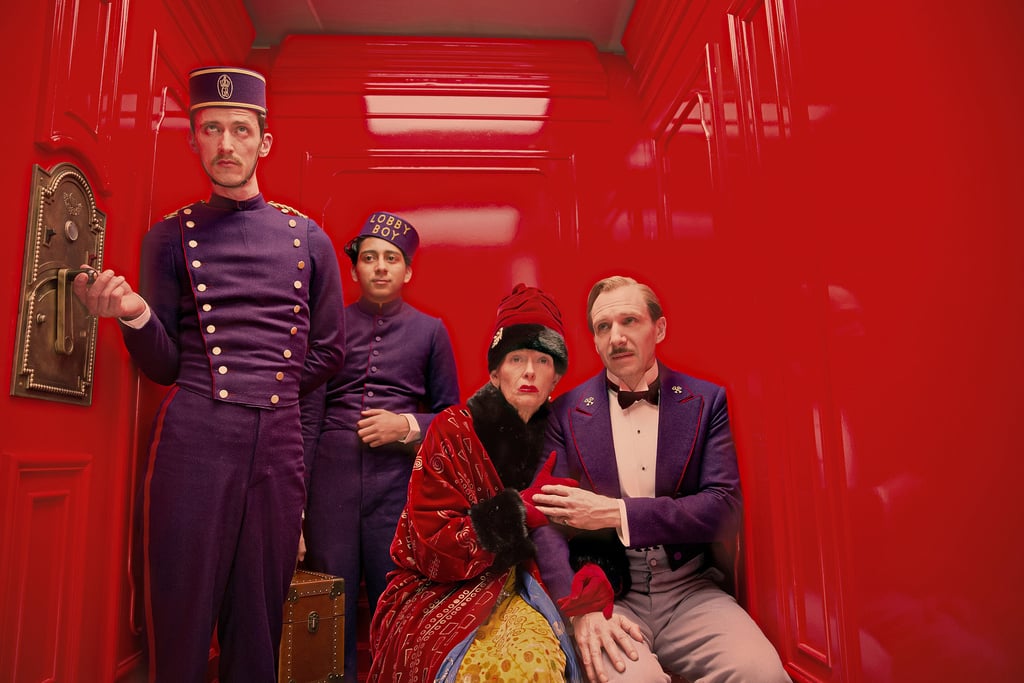 Gustave H. comforts Madame D. in the elevator.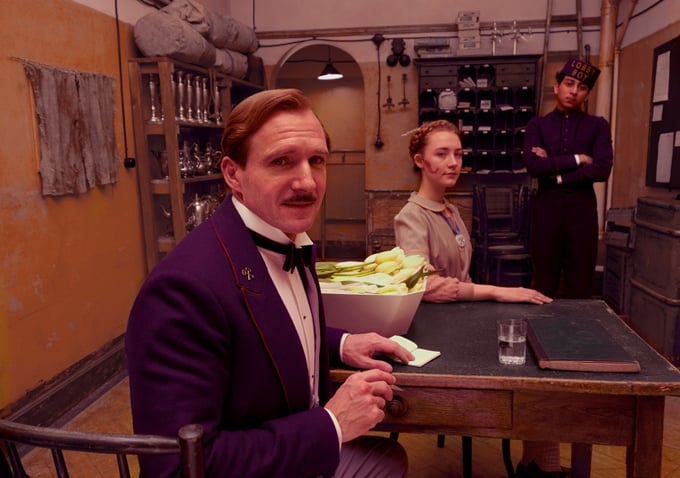 March 7 can't come soon enough.