It's been months of agonizing anticipation since the Grey's Anatomy [1] Winter finale, which left us all wondering: who will April choose? [2] Well this week, we finally get our answer! And that's not all. It seems like everyone's either breaking up or making up in the Spring premiere, culminating in a crazy board meeting where Chief Owen Hunt forbids any and all future hospital romances. So, where does everyone stand after this week's tumultuous episode? It's time for a relationship status update.
April and Matthew: Over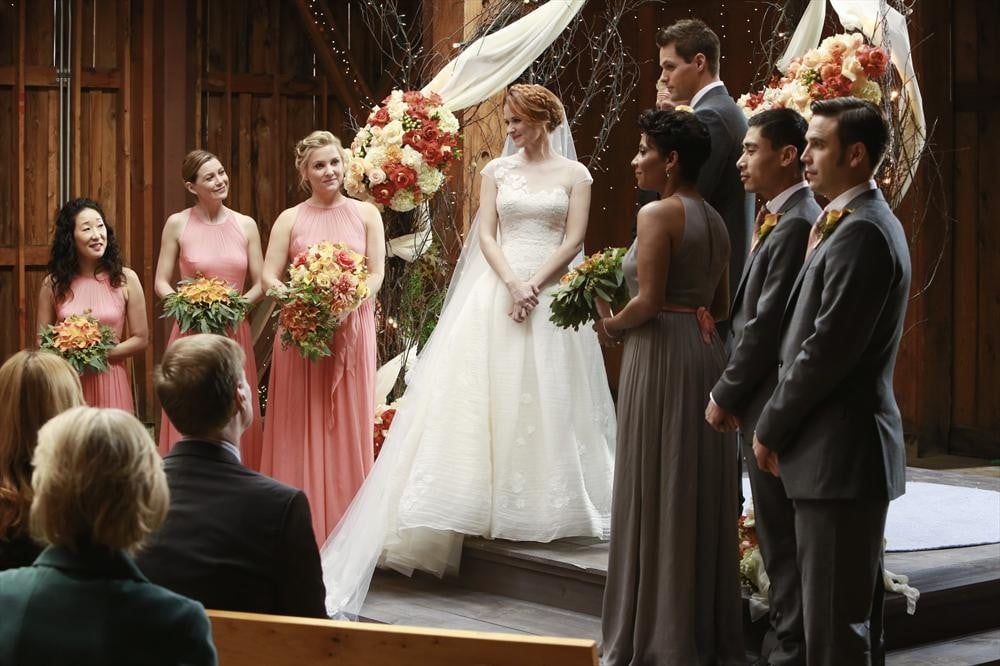 That's right, at the beginning of the episode, April goes all Runaway Bride on Matthew and runs out on her own ceremony hand in hand with Jackson.
Jackson and Stephanie: Over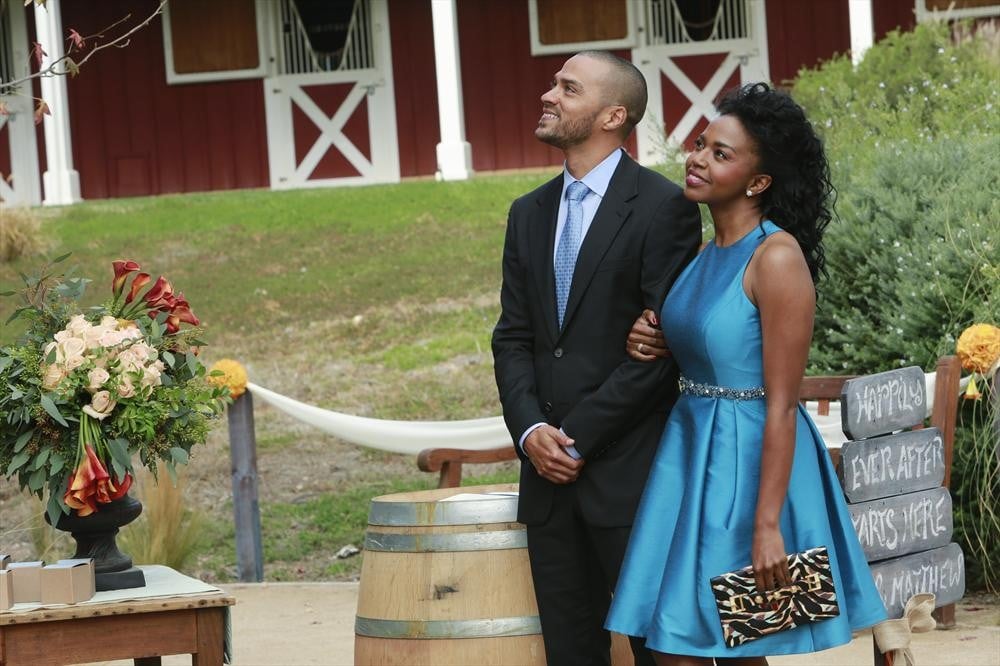 Since Jackson and April ditch the wedding [3] together, Stephanie's just as broken and abandoned as Matthew. Looks like no one gets to be happy, though; April freaks out and decides she can't be with Jackson either.
Callie and Arizona: Buying a House
Yep, Callie and Arizona decide it's not really working out between them, and the only solution is to buy a house together. Um, OK?
Miranda and Ben: It's Complicated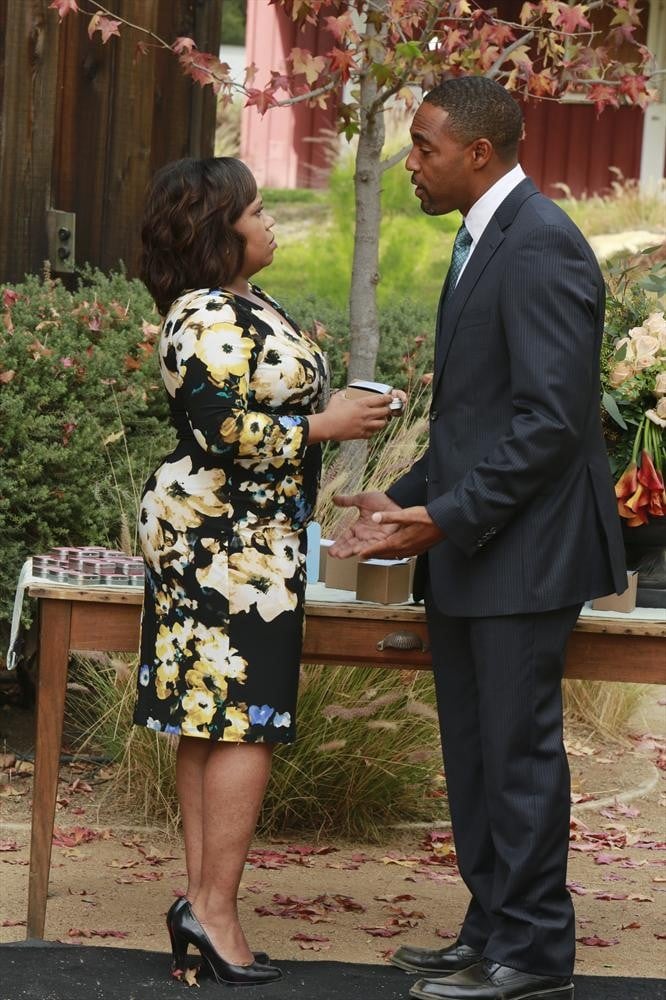 Miranda's mad because she thinks Ben gave up on his dreams and dragged his feet all the way back to Seattle. Actually, it turns out he's a rock star doctor and doesn't plan on quitting. He just wanted to be in the same city as Miranda, so now he's working at Grey Sloan. I guess they're cool now?
Alex and Jo: Engaged?
Alex starts introducing Jo as his fiancée, which is weird because he only sort of proposes to her. There isn't any ring or anything, he just talks about being with her forever. Naturally, when Jo tries to talk to him about it, he flips out and says to forget about it.
Derek and the President: Taking It Slow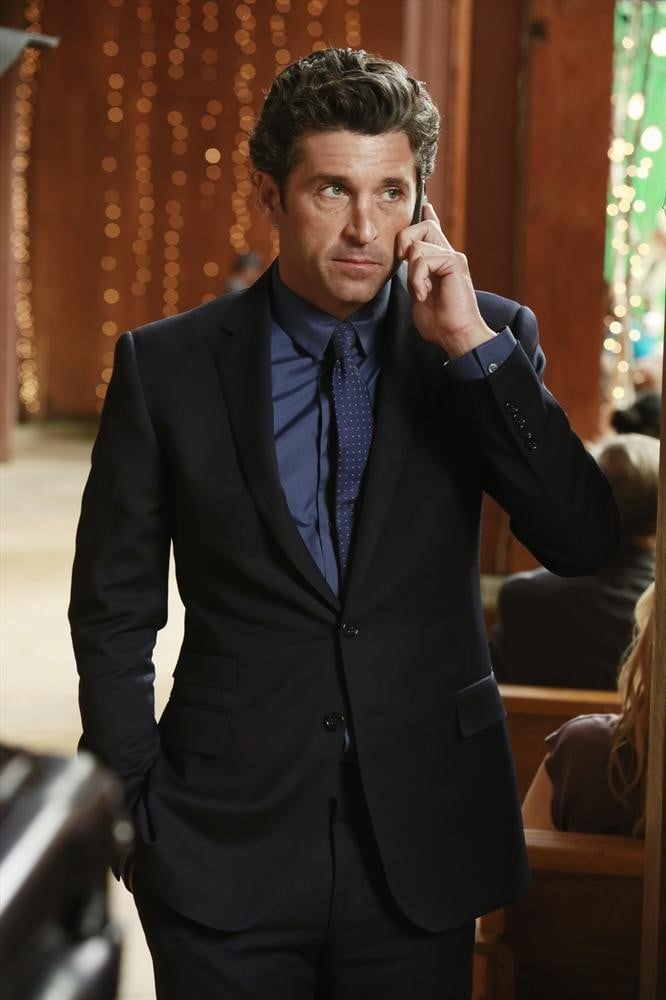 The president really wants Derek to spearhead the medical revolution, but a few things stand in the way. Derek must face a dark secret from his childhood, and he also has to break his promise to Meredith. Remember that? When he said he'd step down so Meredith could do her thing? Oops.
Cristina and Meredith: Mending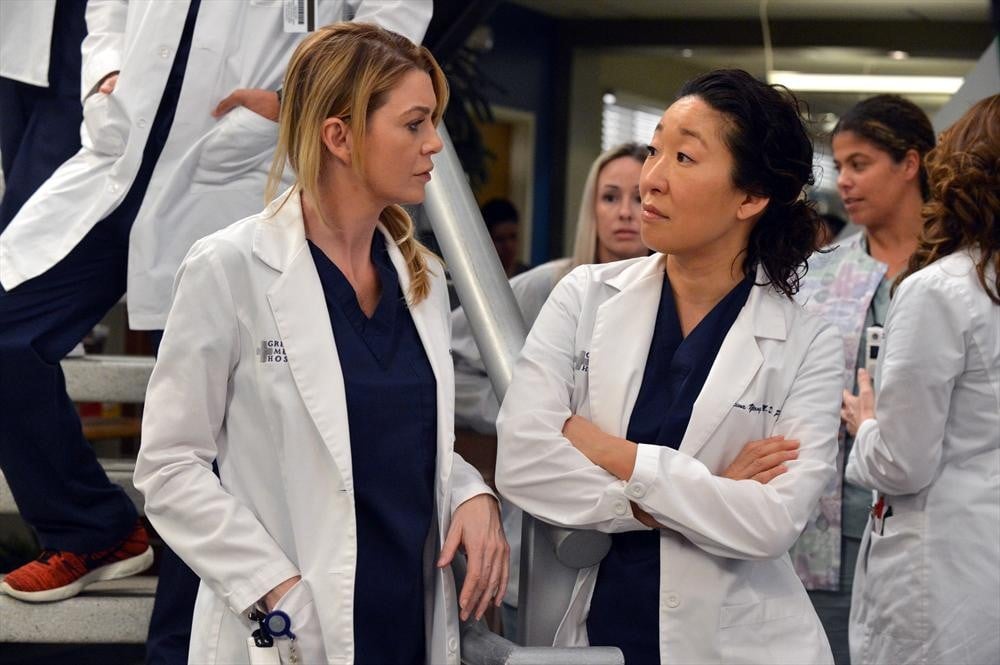 In the Winter finale, it was all claws as these two best friends tore each other apart. In the premiere, though, Cristina invites Meredith to scrub in on an awesome surgery, and it looks like they're on the road to being each other's "person" again.
Jackson and April: Secretly Married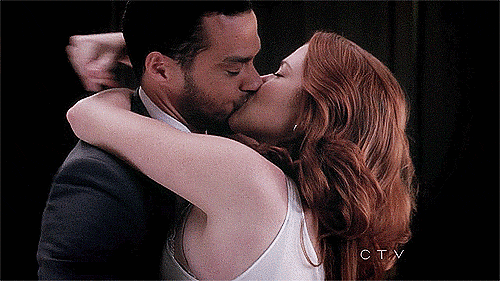 How did we not see this coming?! I spent the whole episode thinking Jackson and April are just as alone and devastated as their exes, but they're not. They've eloped, and are clandestinely living happily ever after.