Daniel Radcliffe [1] has played a variety of interesting roles since retiring his wand, but his part in the upcoming thriller Horns takes the cake. He plays Ig Perrish, a young man who is blamed for the gruesome murder of his girlfriend (Juno Temple). While on the hunt for vengeance, he grows horns and gains some strange powers. The teaser provides a little insight into the story, plus a look at those horns, and we're looking forward to seeing more footage of Radcliffe. The movie opens on Halloween [2], which means it'll be a perfect spooky date night pick. Take a look!
Get More:
Movie Trailers [3], Celebrity News [4]
Also, check out the intense poster. If you read the bolded words, it says, "Walk deeper into the fire."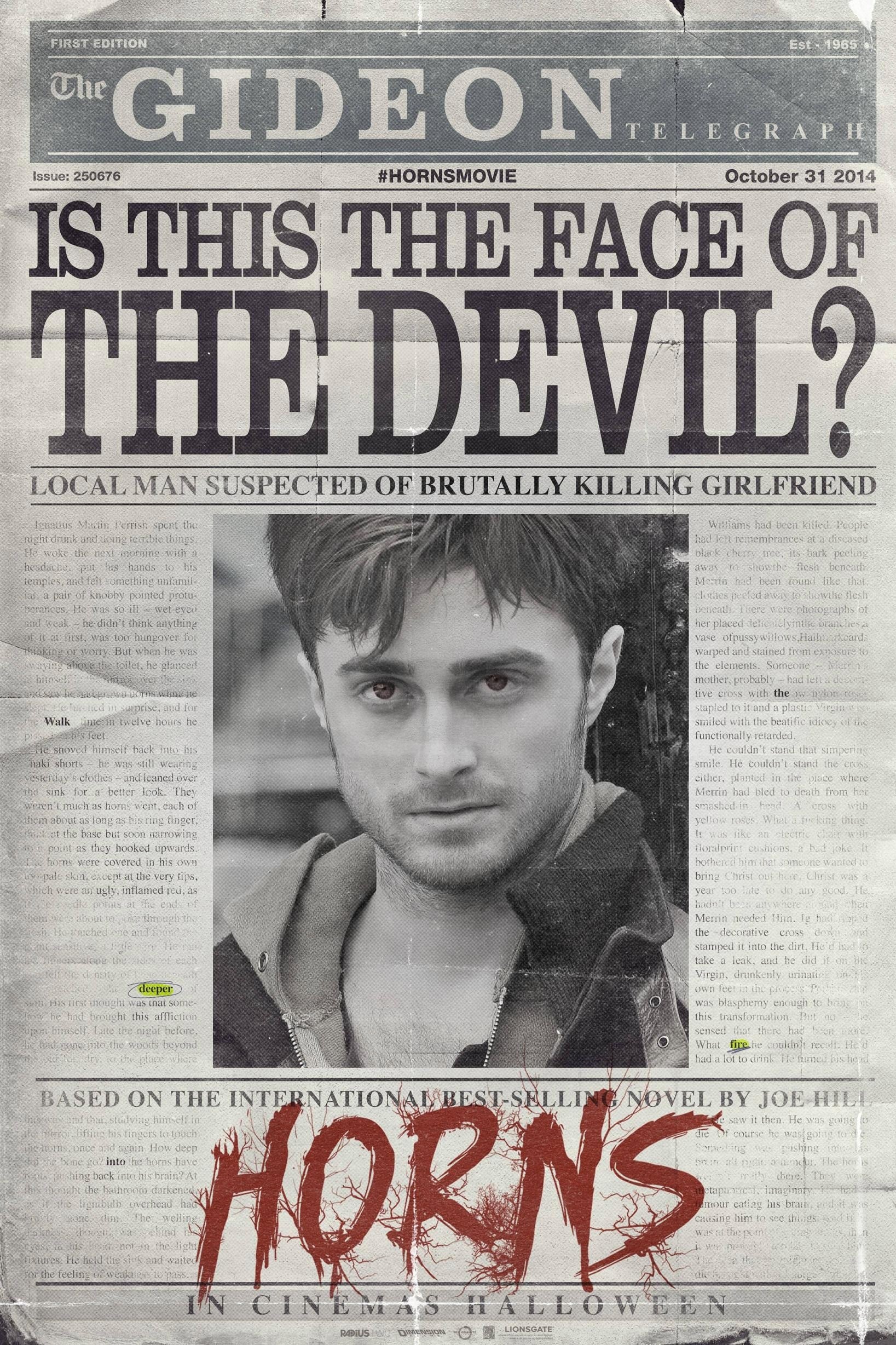 Source: Dimension Films [5]