It's not just dads who are getting gifts this Father's Day [1], because we're giving you some eye candy in honor of the holiday. Tons of Hollywood's hottest actors have played dads on the big screen (and some have starred with their kids [2]), and somehow the whole father figure thing manages to make them cuter. Maybe it's the image of them with a baby carrier strapped to their chest, or maybe it's just adorable seeing them dole out fatherly advice. Either way, it works, and if you have any doubt, then click through this slideshow of the cutest movie dads.
Paul Rudd in Knocked Up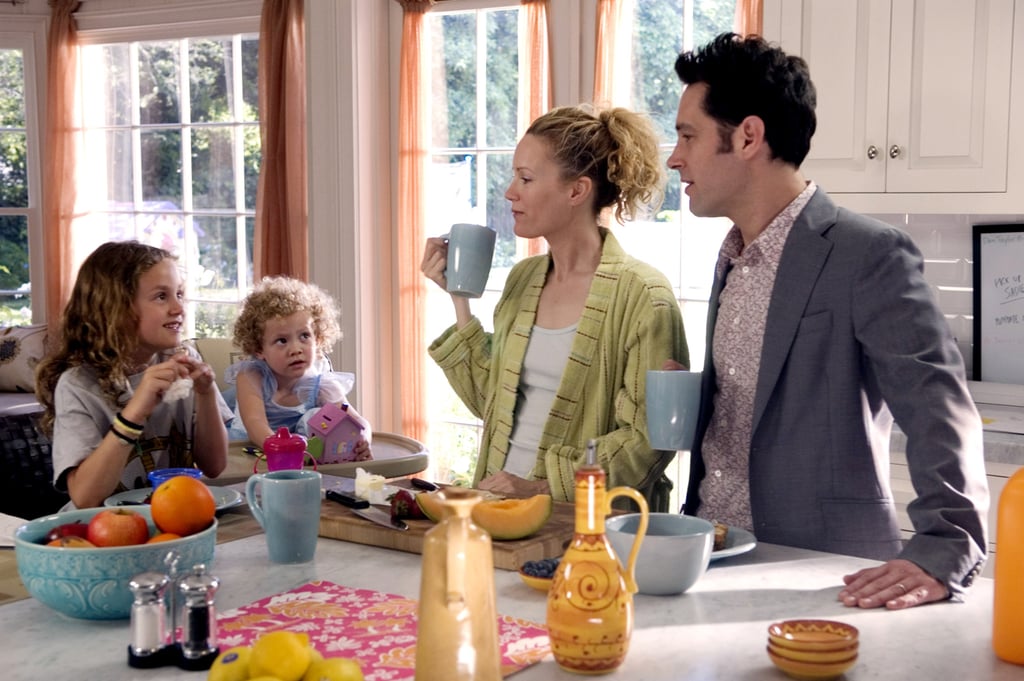 Paul Rudd [3] doesn't have to do too much to make himself more swoon-worthy, but as cute dad Pete, he gets there. He even wears a crown on his daughter's princess-themed birthday. Sigh.
Ben Affleck in Jersey Girl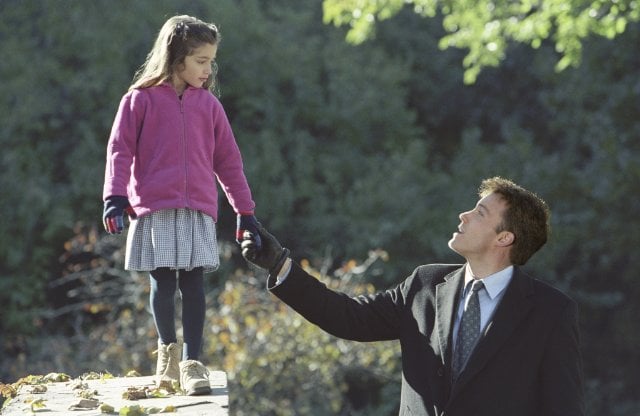 Affleck pulls off the tragic single dad thing as Ollie, a man whose wife dies in childbirth. Luckily, he has an adorable daughter who looks just like her to dote on.
Eric Bana in Funny People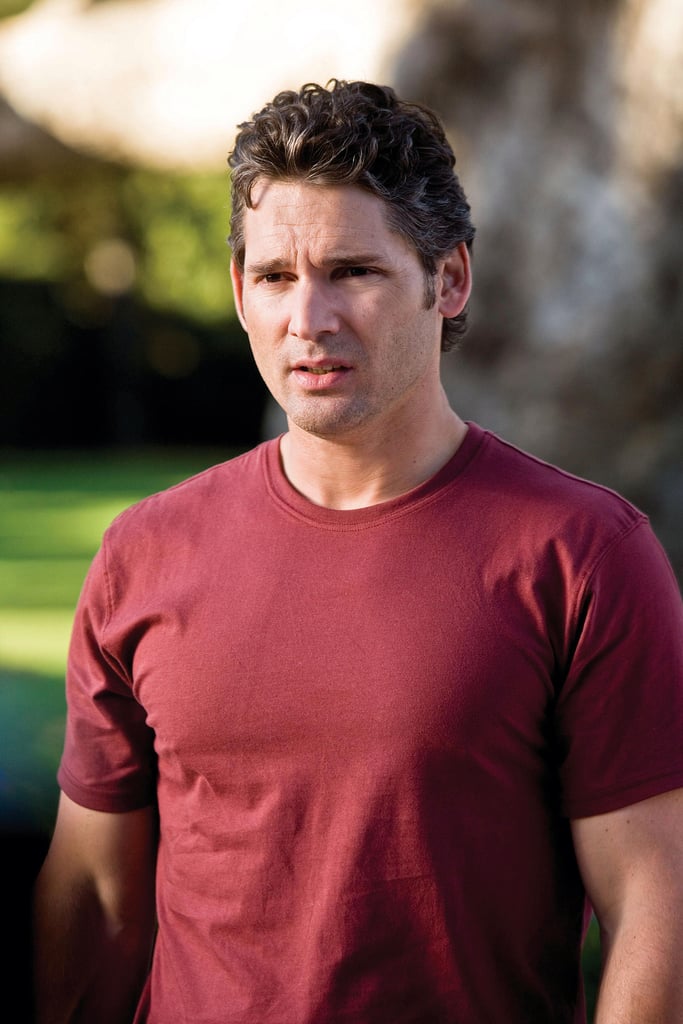 Bana gets to use his real Australian accent to portray Clarke, a father of two, and husband to Laura (Leslie Mann), who inexplicably cheats on him with Adam Sandler [4]'s character.
Bradley Cooper in The Hangover Part II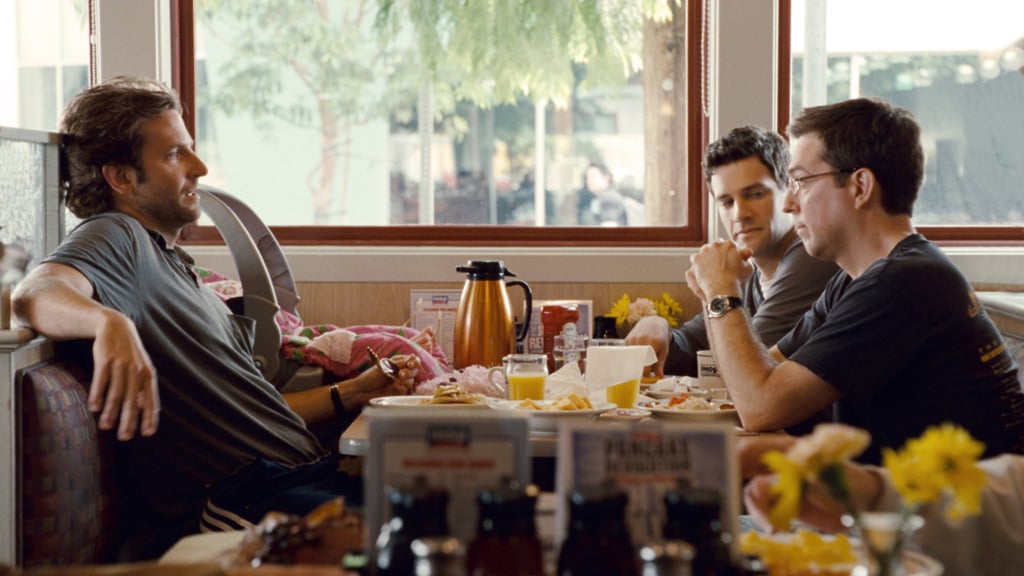 So Phil's not the most amazing dad. In fact, he looks forward to getting away from his family and escaping with the boys, but how hot does Bradley Cooper [5] look in those aviators? Major cool-dad status.
George Clooney in The Descendants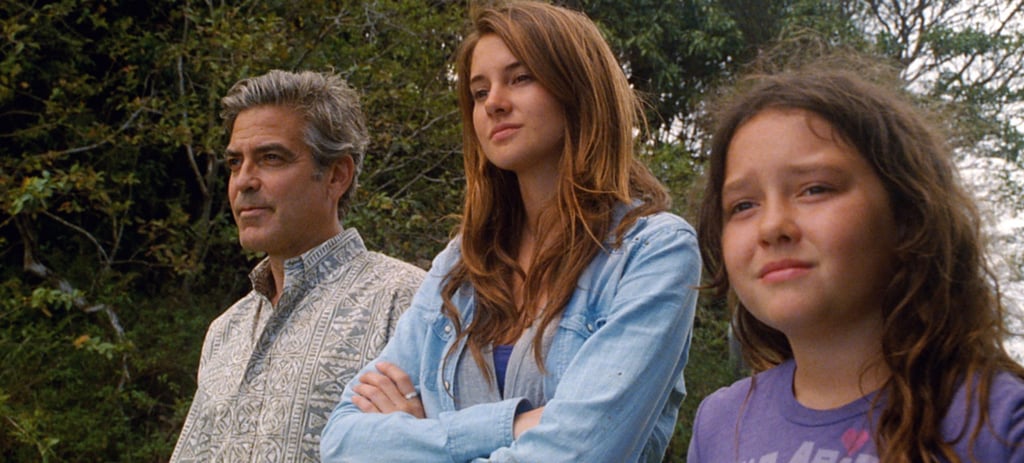 Clooney doesn't portray a father often, but when he does, he makes it count. As Matt, the dad to two girls, he recognizes his shortcomings and tries to make up for them when he faces the loss of his wife.
Jason Bateman in The Switch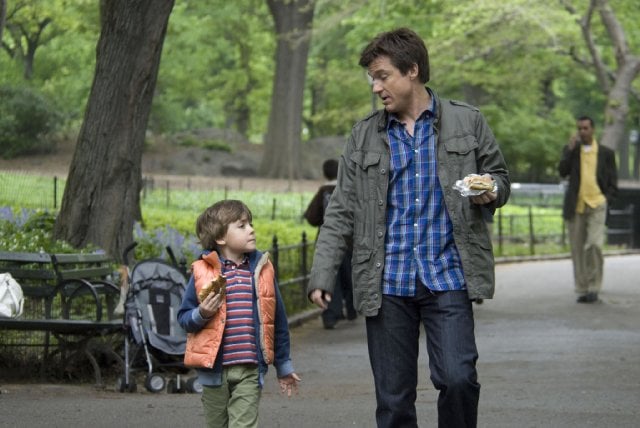 The only thing cuter than Jason Bateman [6]'s casually dressed, neurotic character Wally? His casually dressed, neurotic son, Sebastian (Thomas Robinson).
John Corbett in Ramona and Beezus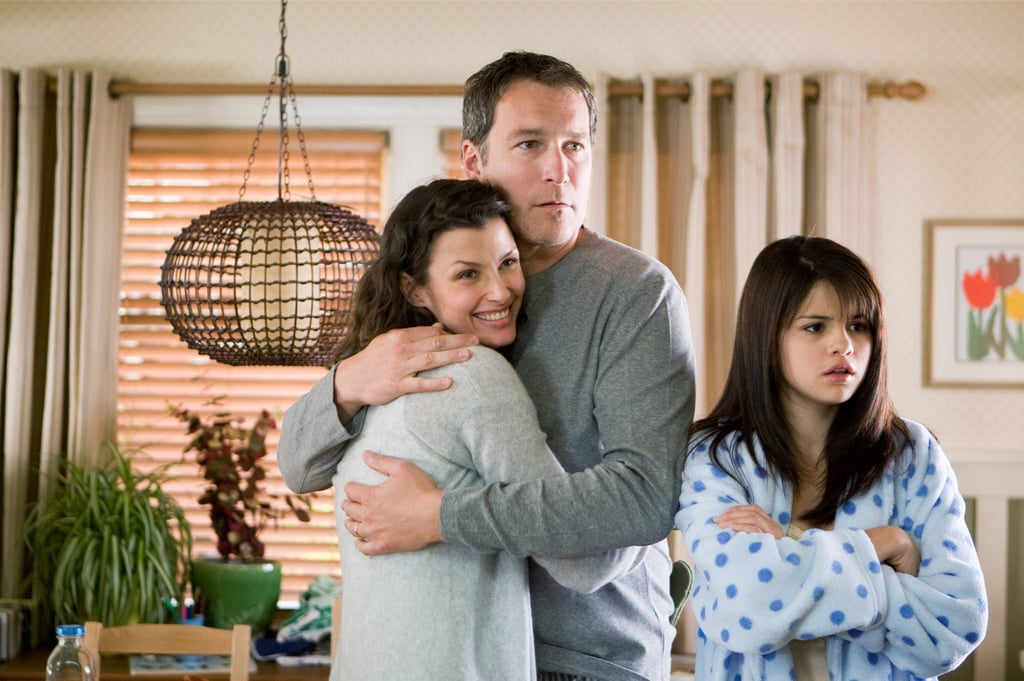 John Corbett plays one of children's literature's memorable pops: Robert Quimby, dad to Ramona and Beezus. He's got the requisite height to be an adorable human jungle gym.
Daniel Craig in Dream House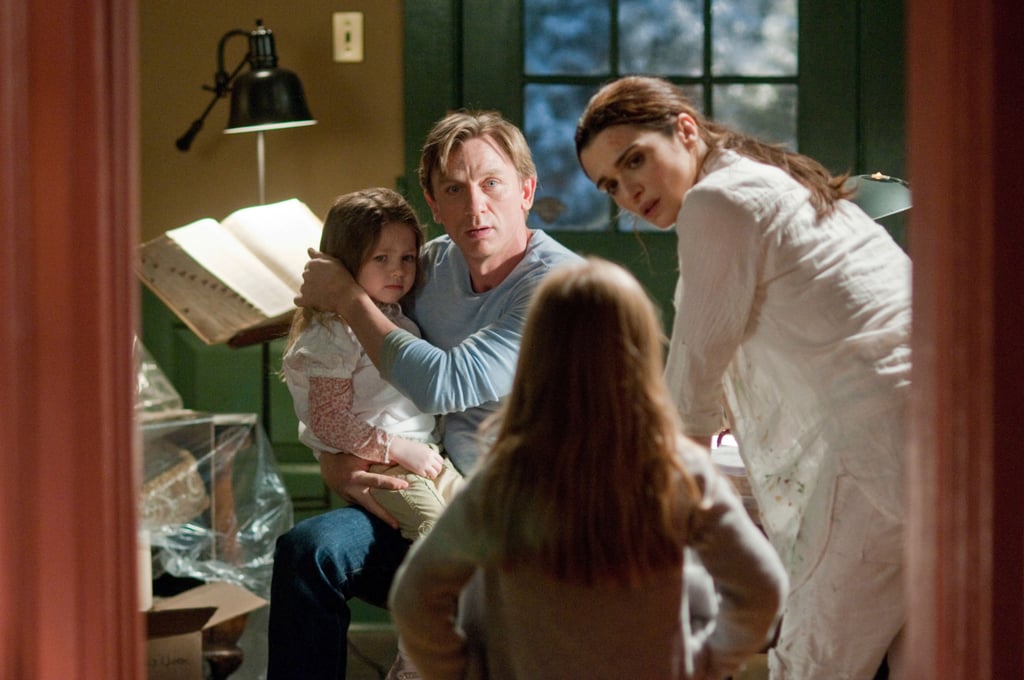 All is not well in the house that Daniel Craig [7]'s character Will buys with his wife, Libby (Rachel Weisz [8]), but at least those little girls have a strong, sexy dad to protect them.
Brad Pitt in The Tree of Life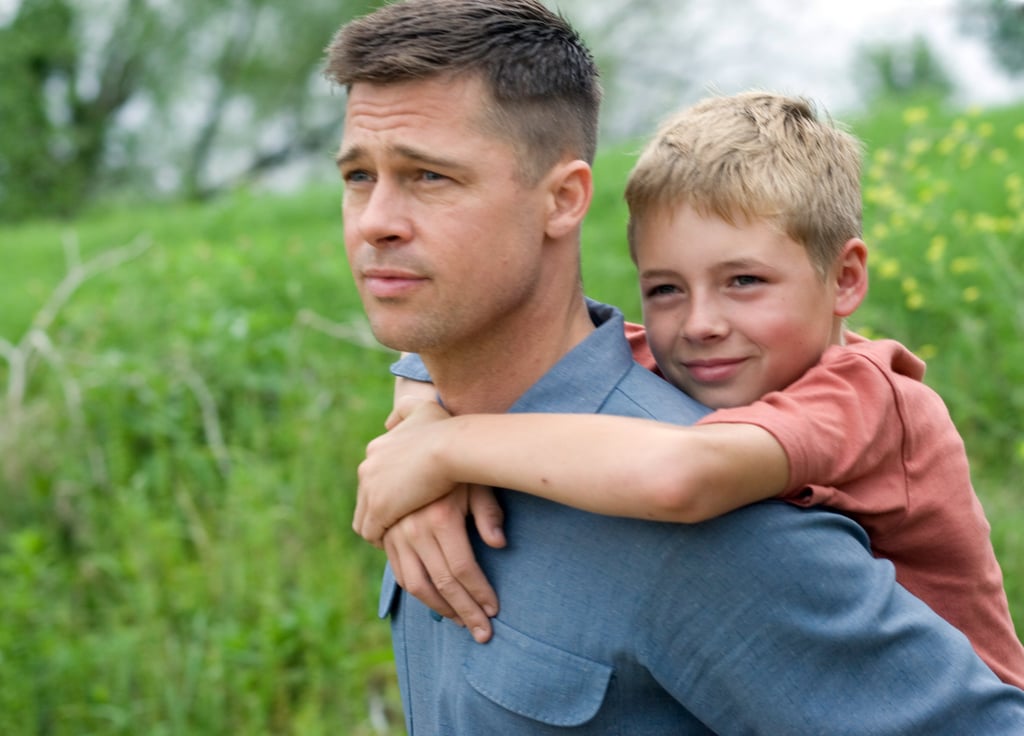 As Mr. O'Brien, Brad Pitt [9] uses a lot of tough love to raise his three sons. Though he has a firm hand in punishing his kids, he also shares some sweet moments, particularly with R.L. (Laramie Eppler), who bears an uncanny resemblance to his onscreen dad.
Matt Damon in We Bought a Zoo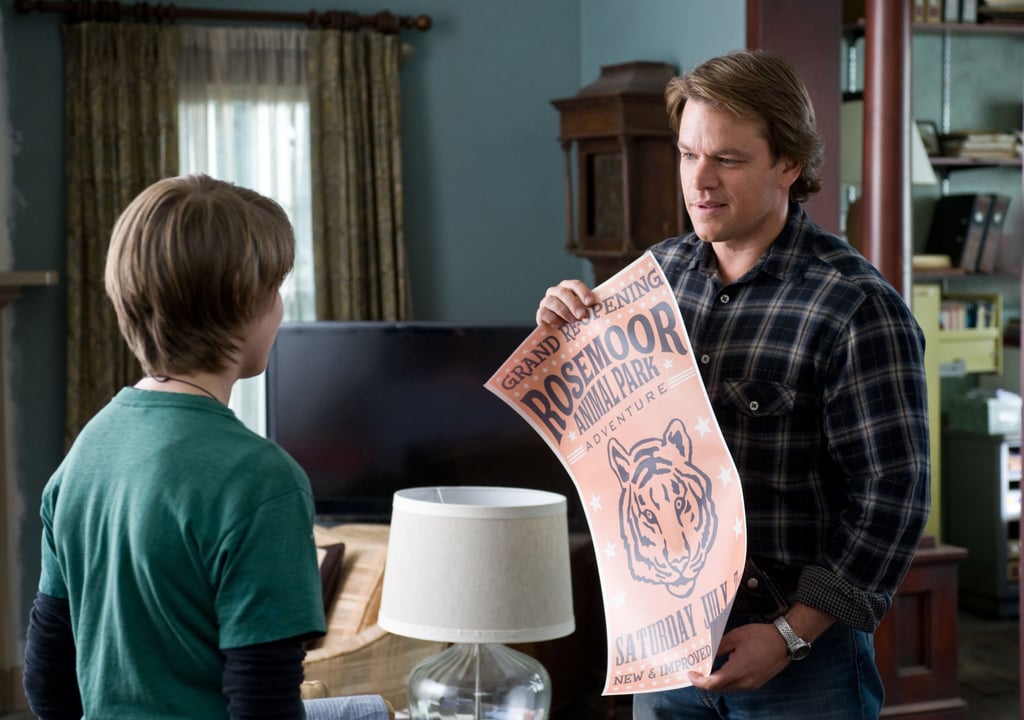 Benjamin (Matt Damon [10]) is in a tough spot when the love of his life passes away and leaves him to raise his two cute kids alone. Though it takes some warming up from them to adjust to life on zoo grounds, it's no surprise that cute Benjamin catches the eye of zookeeper Kelly (Scarlett Johansson [11]).
Stephen Dorff in Somewhere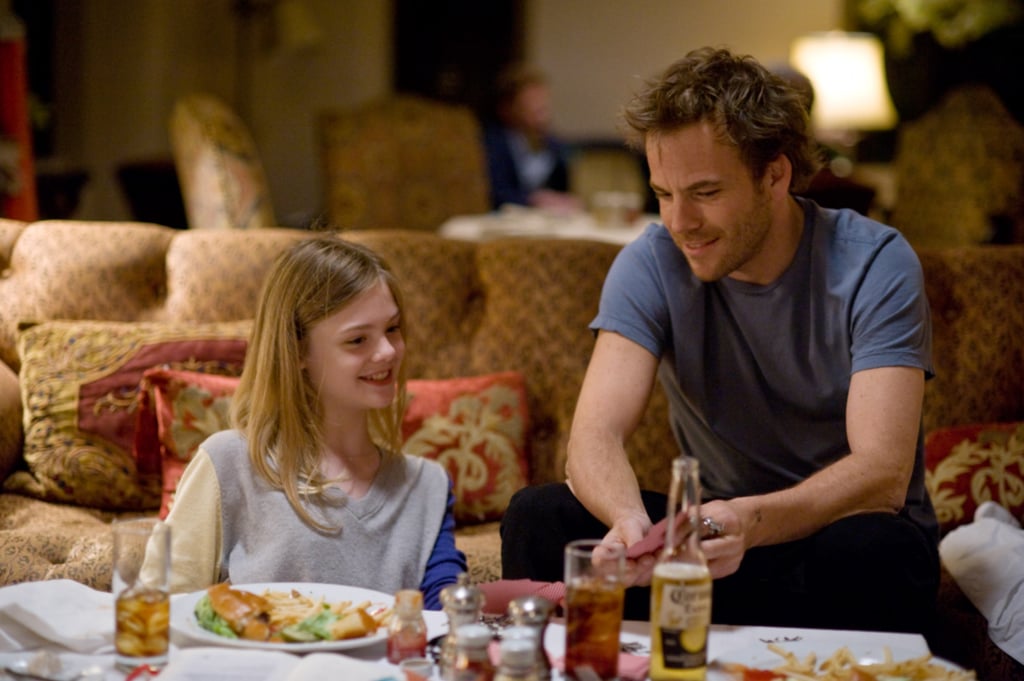 Stephen Dorff doesn't have to stretch far to play movie star Johnny Marco in this drama, though he's not also a real-life dad. Still, he's natural and sweet with Elle Fanning, who plays his daughter, Cleo.
Josh Duhamel in Life as We Know It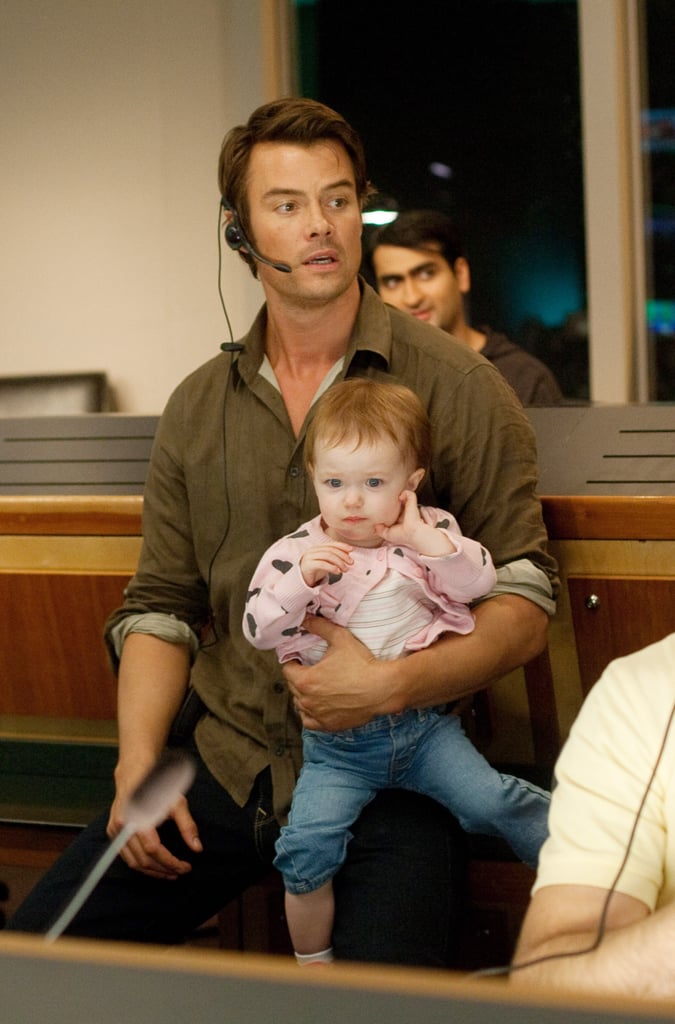 Josh Duhamel [12]'s character Messer isn't really ready for the fatherhood that's thrust upon him when his friends pass away and leave their baby to him and another friend . . . but boy, does he look cute trying.
Tom Cruise in War of the Worlds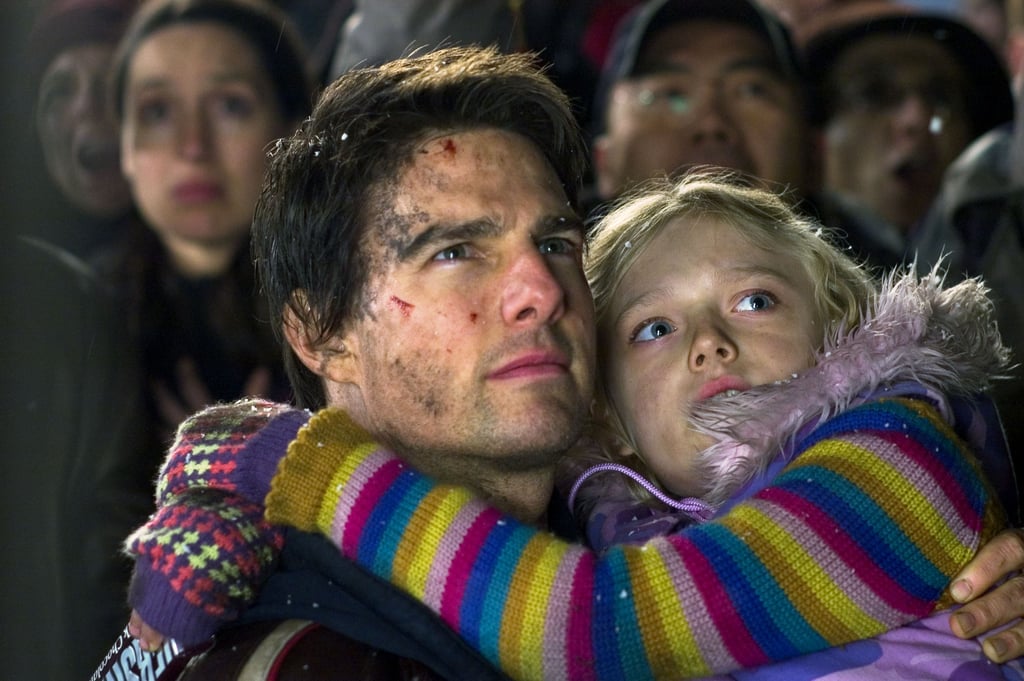 Tom Cruise [13] has done it all in his long acting career, including protect his onscreen kids (one of which is played by Dakota Fanning [14]) from an alien invasion.
Joel Edgerton in The Odd Life of Timothy Green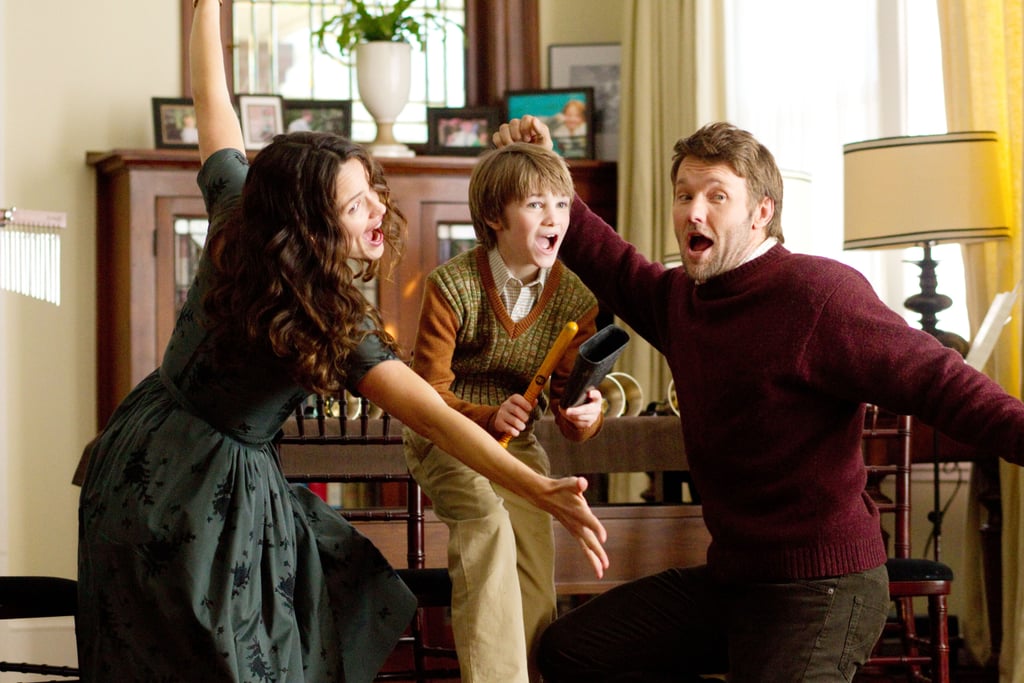 Young Timothy Green's birth story is kind of an odd one, and it's not entirely clear whether Joel Edgerton and Jennifer Garner [15] are his parents or not. But if I were that kid, then I would definitely hope that I got Edgerton's great looks.
Harrison Ford in Indiana Jones and the Kingdom of the Crystal Skull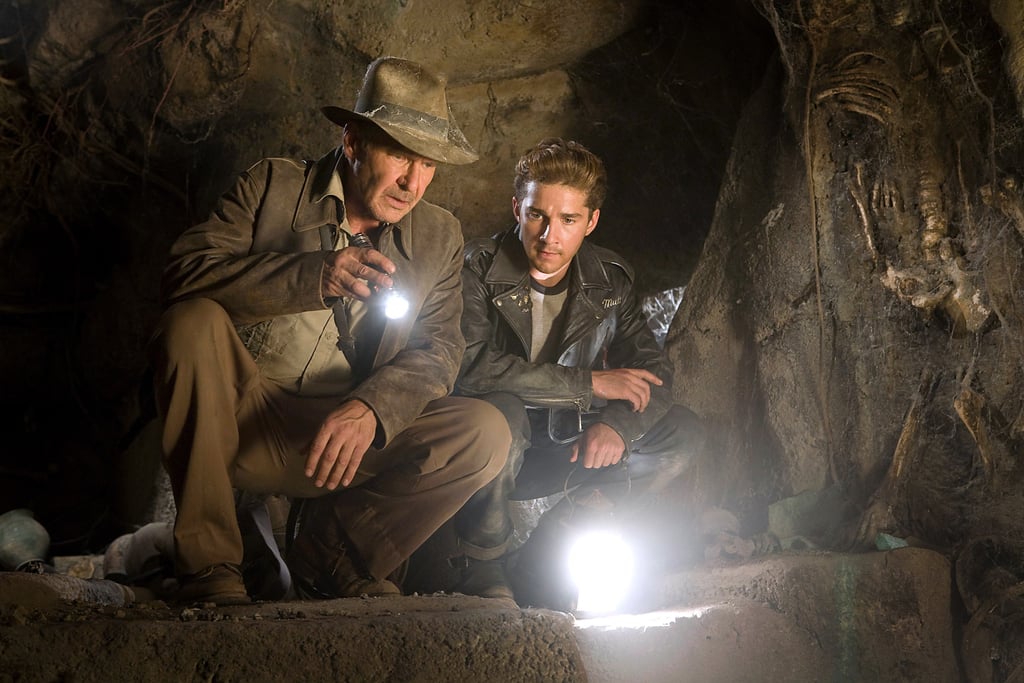 Indiana Jones was always sexy, but in the most recent installment of the action series, he gets even more appealing as the pop to Mutt, played by Shia LaBeouf [16].
Colin Firth in What a Girl Wants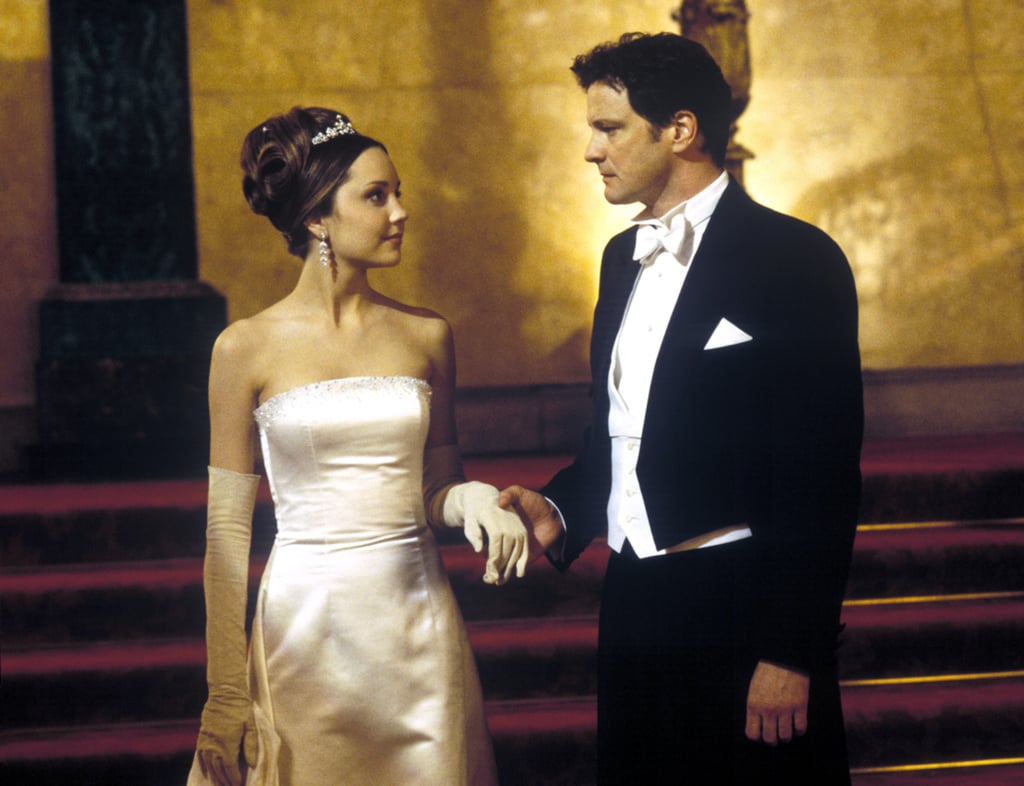 What Amanda Bynes [17]'s character wants is a relationship with her father, played by Colin Firth [18]. What every other girl wants is Colin Firth.
Greg Kinnear in The Last Song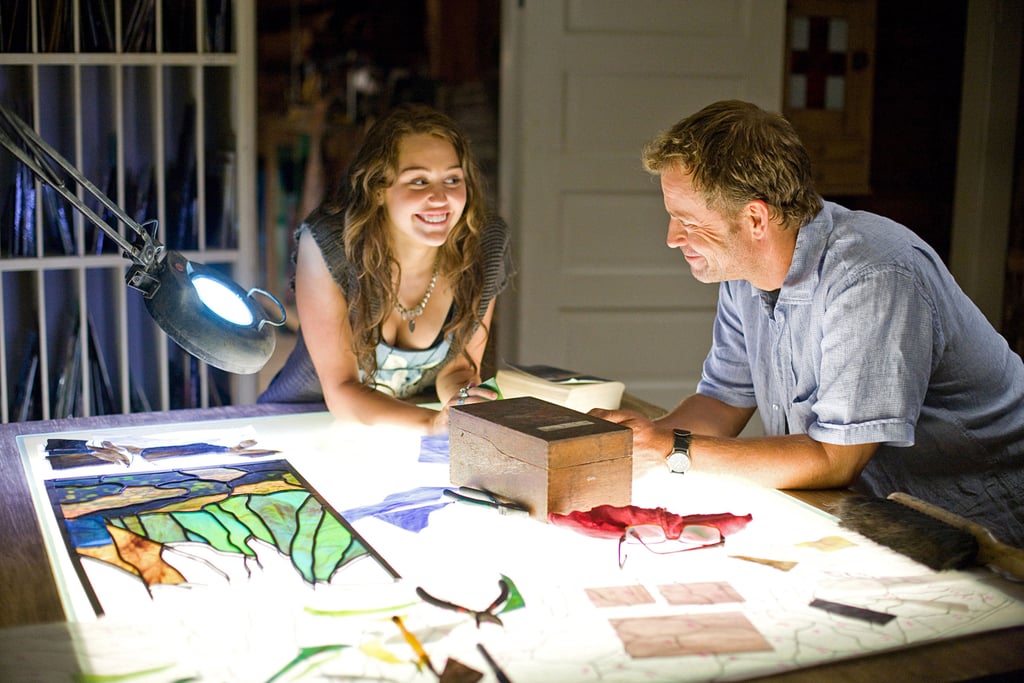 As the estranged dad who lives by the sea, Greg Kinnear pulls off the perfect rumpled-dad look while trying to reconnect with his son and daughter (played by Miley Cyrus [19]).
Jude Law in The Holiday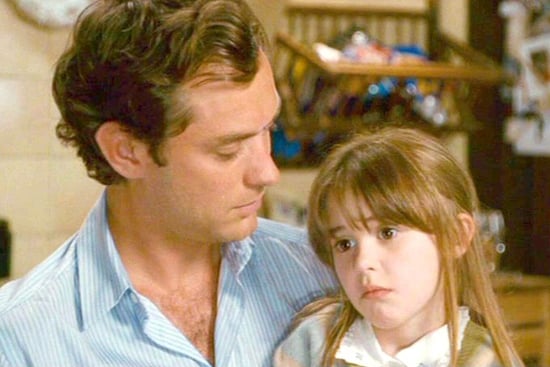 It's obvious why Cameron Diaz [20]'s character falls for Jude Law [21] in The Holiday. He's Jude Law. And he's freaking adorable with his two little girls.
Hugh Jackman in Real Steel
Hugh Jackman [22]'s character in Real Steel isn't so close to his son when the movie starts, but that's not a problem that real-life dad Jackman seems to share.
Matthew Perry in 17 Again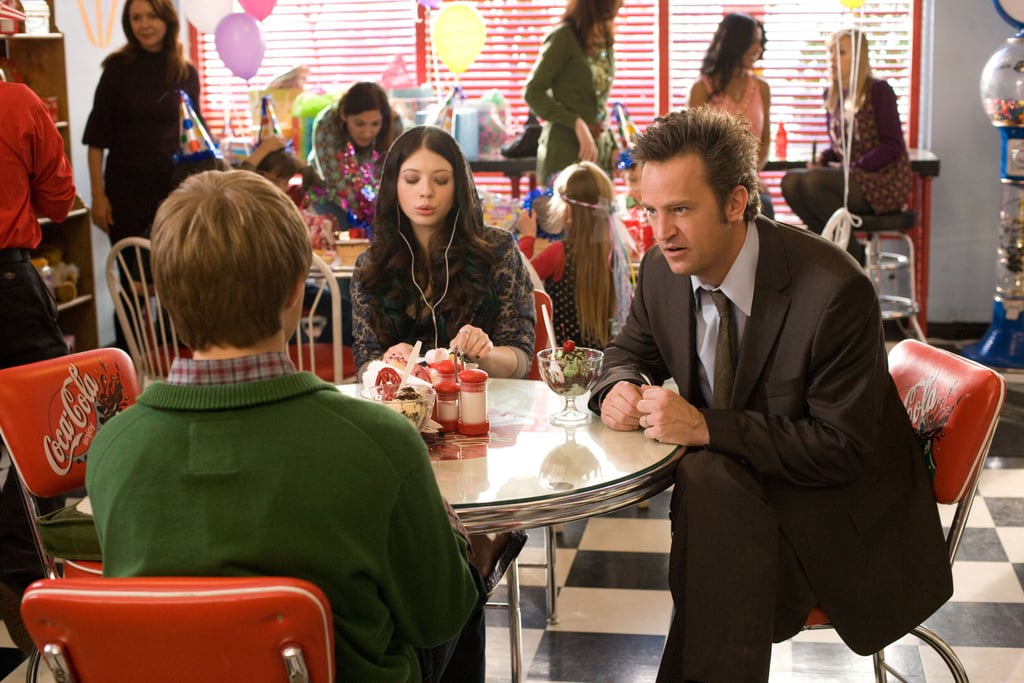 Matthew Perry [23] is already cute in 17 Again, but he's seemed even cuter since Zac Efron [24] played a younger version of him in the flick.
Matthew Morrison in What to Expect When You're Expecting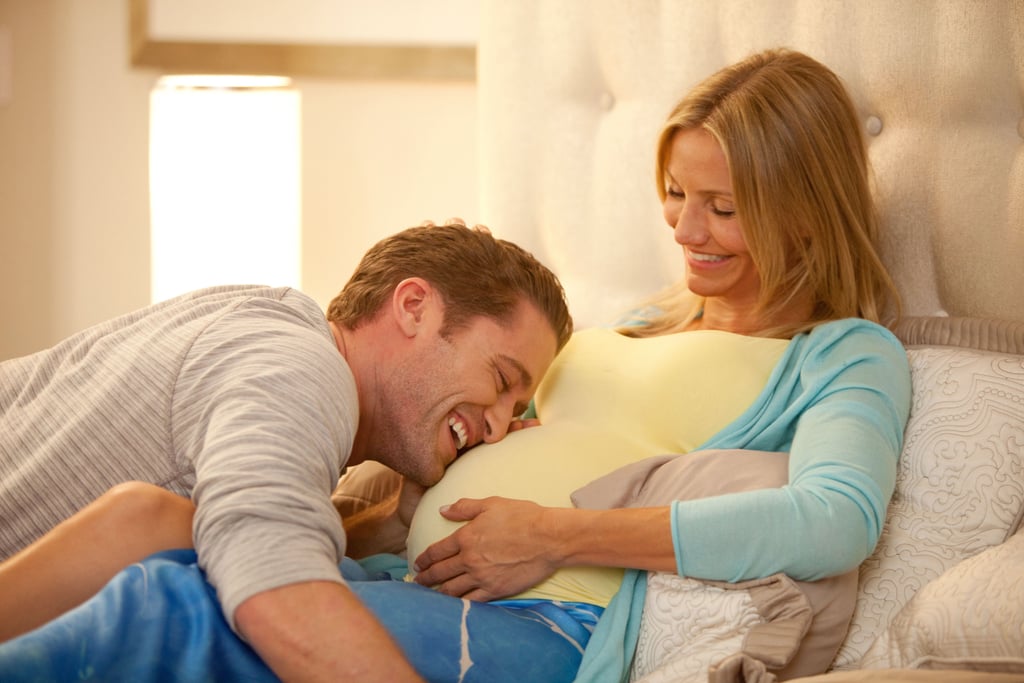 I'm a little tired of watching Matthew Morrison [25] sing, dance, and teach in Glee, but happily he shows off a new side in this ensemble comedy: that of a doting dad.
John Cusack in 2012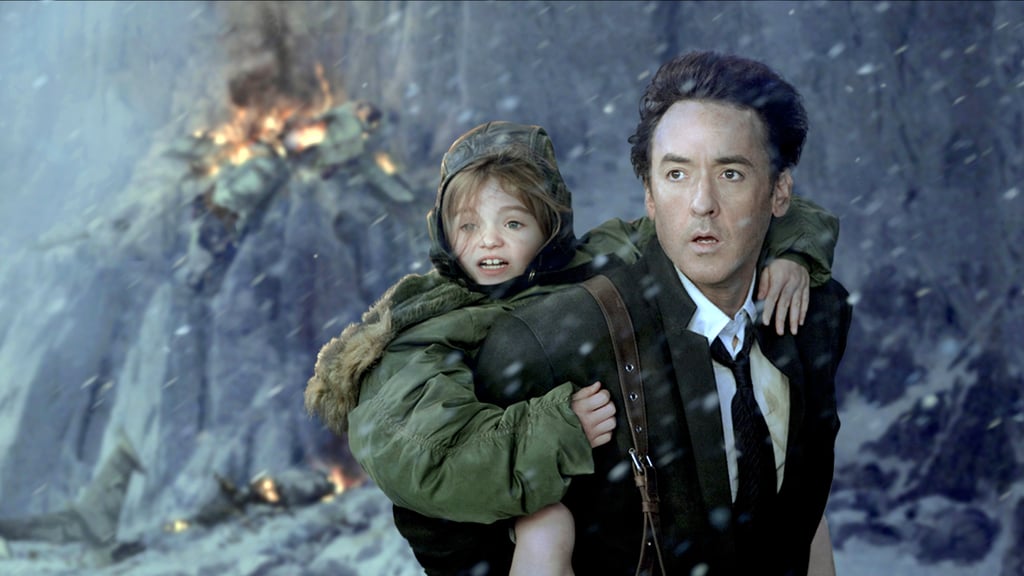 In this apocalyptic thriller, John Cusack [26] plays the role of the dad who has to step up and protect his kids from disaster.
Dennis Quaid in In Good Company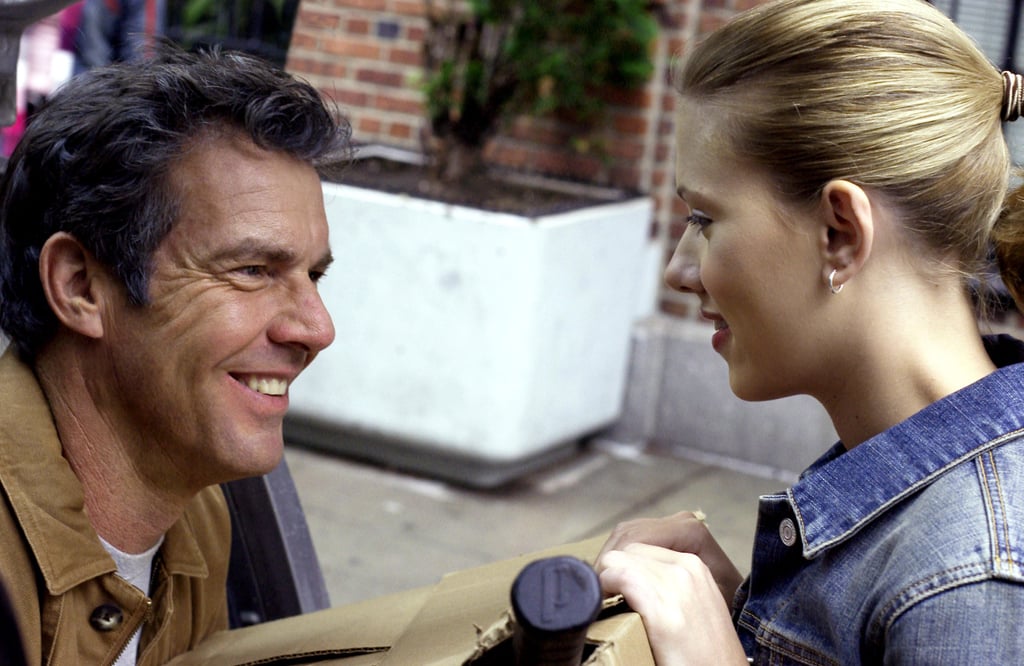 Is Dennis Quaid good-looking enough to be believable as Scarlett Johansson [27]'s dad? Why, yes — yes, he is.
Heath Ledger in Brokeback Mountain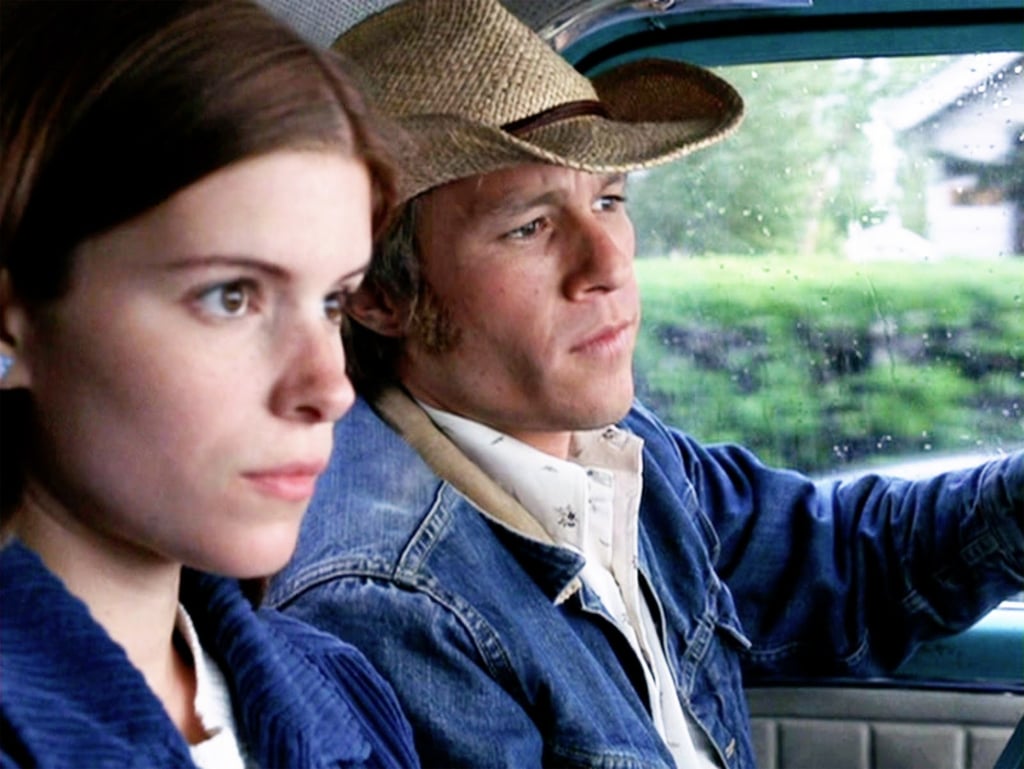 Heath Ledger [28]'s character Ennis learns some hard lessons about love in this moving film, but he's unwavering in his love for his daughters (one of which is played by Kate Mara).
Adam Scott in Friends With Kids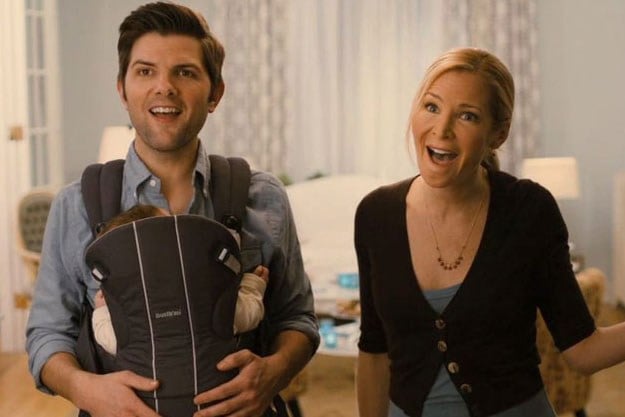 It's almost too easy for Adam Scott's Jason to get girls with his little son by his side. That Baby Bjorn, plus his devotion to his child? We're toast.
Mark Ruffalo in The Kids Are All Right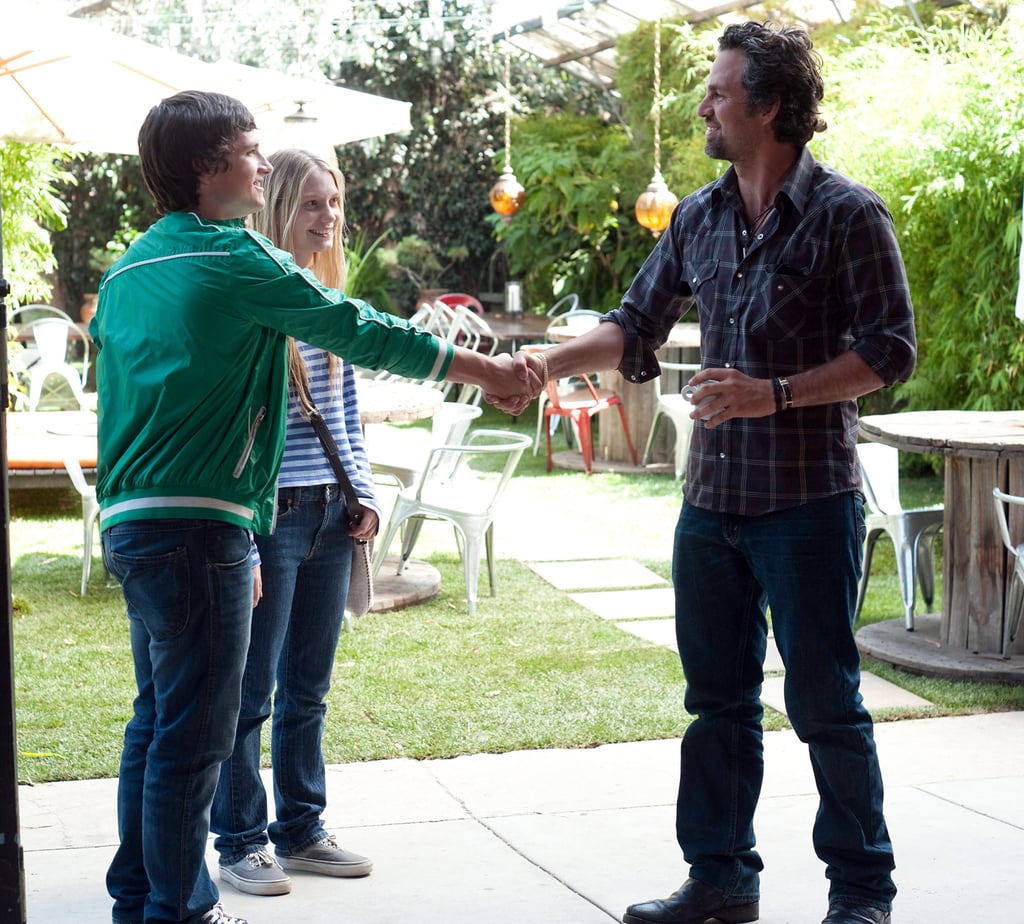 The bohemian farmer Mark Ruffalo [29] plays in this dramedy meets his kids (the offspring that resulted from sperm he sold) when they're teens. It's a nice discovery of good genes . . . and good jeans.
Patrick Wilson in Little Children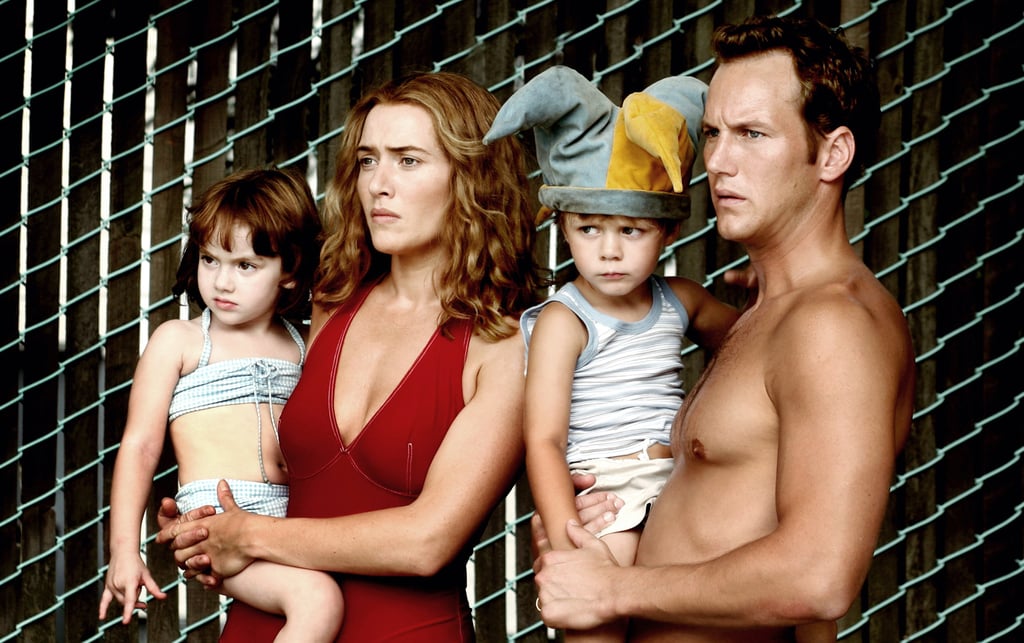 Patrick Wilson's character Brad takes advantage of being a stay-at-home dad: he has time to work out, get tan at the community pool, and entertain his kid. Can you really blame Kate Winslet [30] for lusting after him?
Mark Wahlberg in Contraband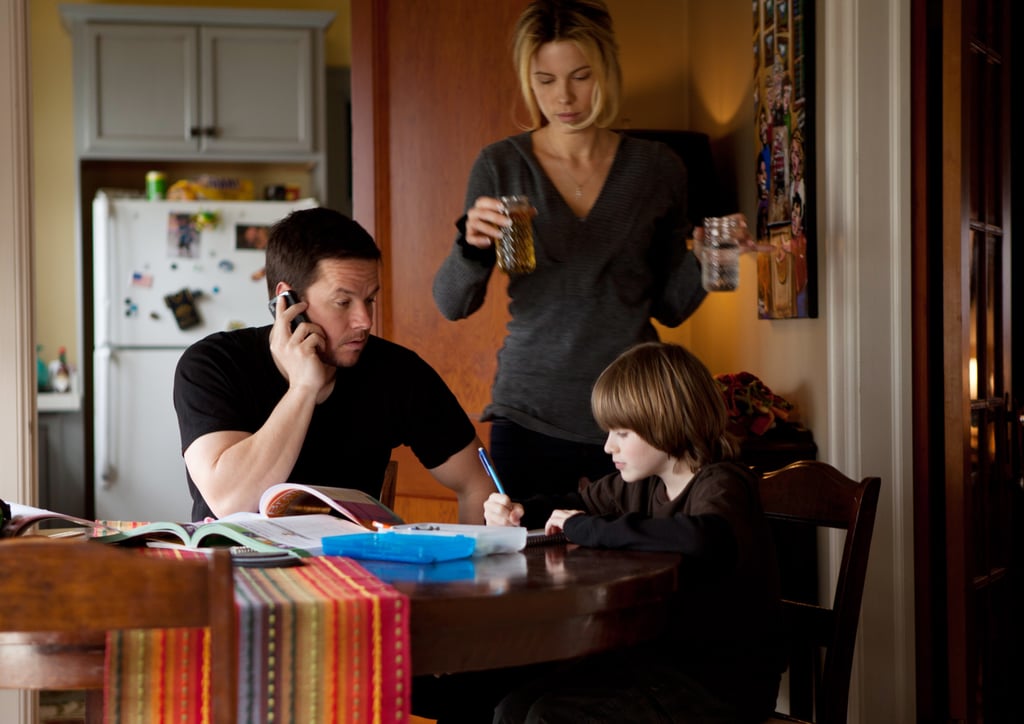 Yes, the man who used to drop his drawers is all grown up and playing adorable movie dads. Sure, they're movie dads who used to be in the drug smuggling biz, but whatever. Still adorable.
Vince Vaughn in Old School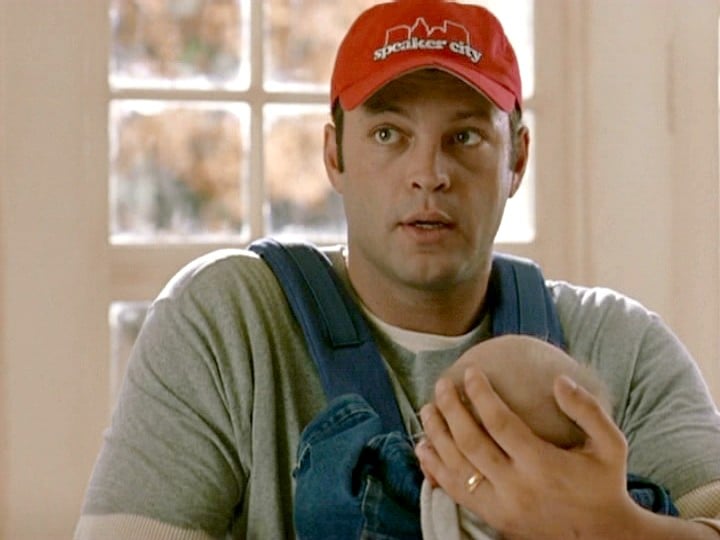 Fatherhood doesn't stop Vince Vaughn [31]'s character Beanie from starting a frat and chilling with his friends all day. That's why he invented "earmuffs."
Kevin Costner in Field of Dreams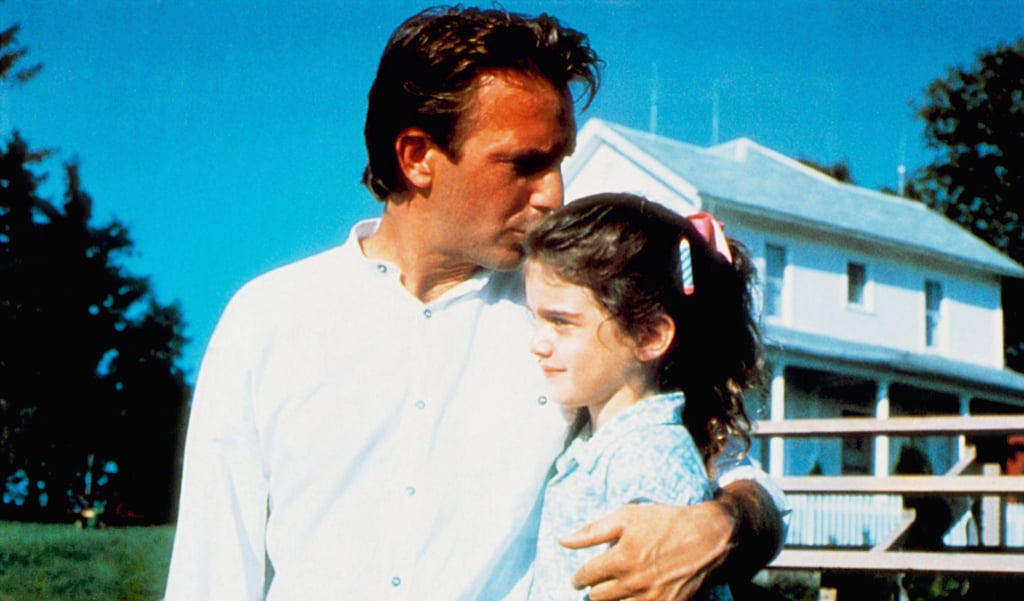 Kevin Costner [32]'s character has some problems with his own dad in this baseball movie classic, but he has no problems being an adoring pop to his daughter (Gaby Hoffmann).
Will Smith in I Am Legend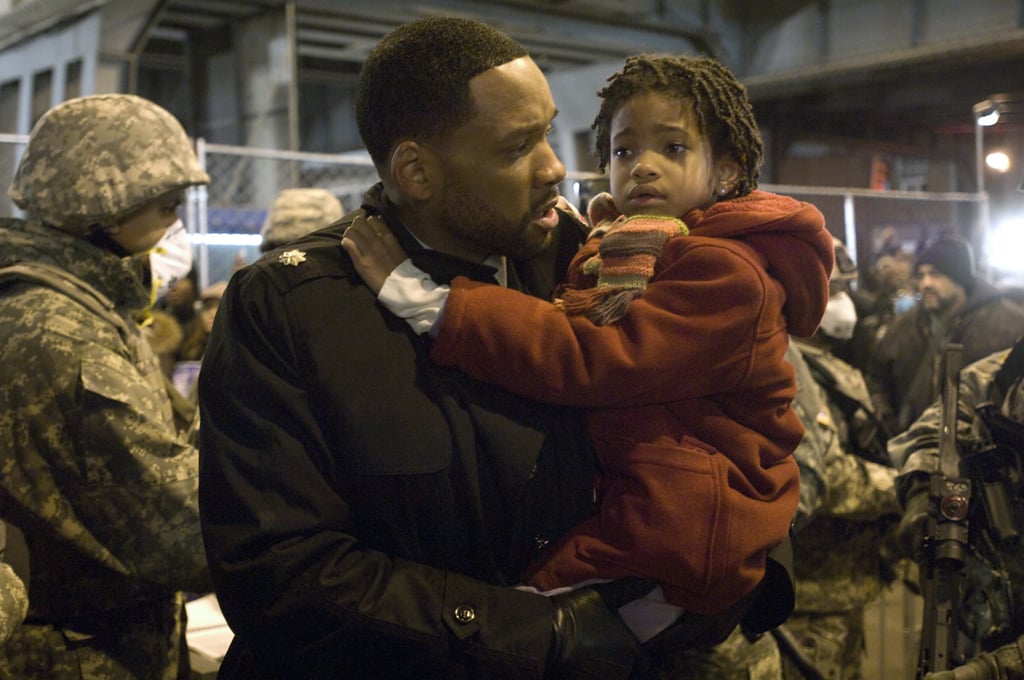 Yes, that is Will Smith [33]'s own daughter, Willow "Whip My Hair" Smith, in his arms in I Am Legend. I know, I can barely stand the cuteness either.
Kyle Chandler in Super 8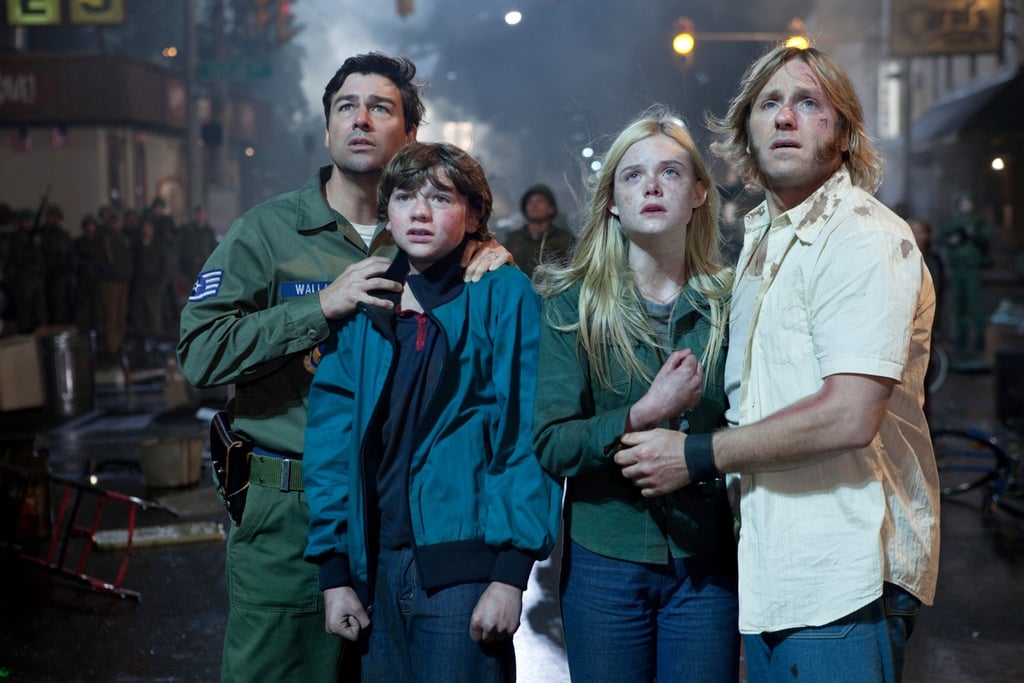 Times are tough for the recently widowed dad Kyle Chandler plays in this thriller, especially when mysterious happenings start haunting his town. Good thing his reflection is so reassuring.
Ryan Reynolds in Definitely, Maybe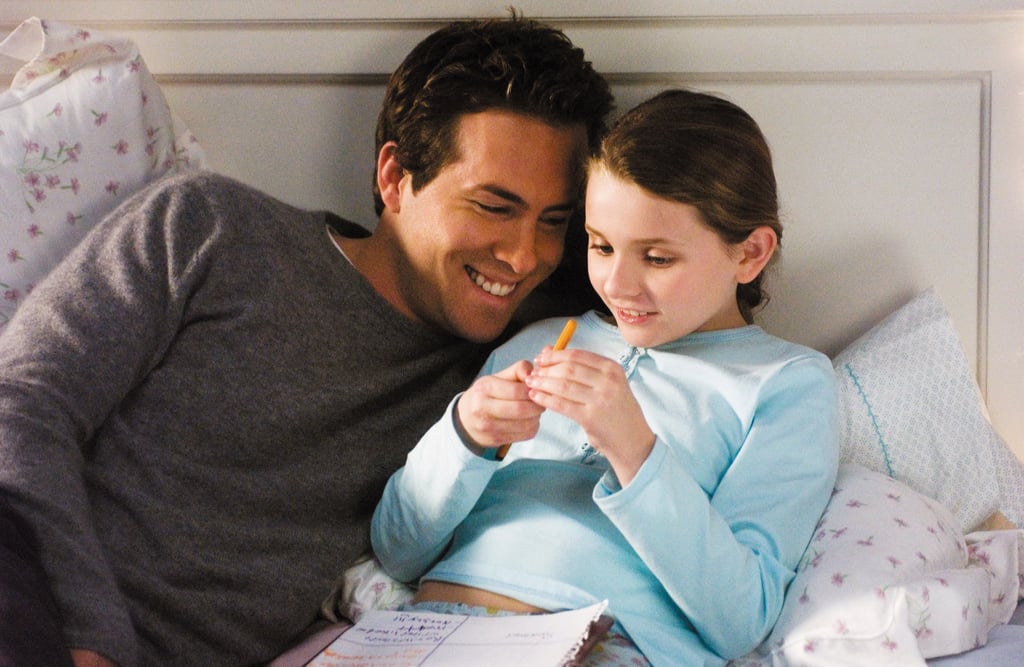 I didn't think Ryan Reynolds [34] could get any cuter . . . until I saw him as a single dad to Abigail Breslin [35] in this sweet dramedy. Don't try to find a cuter onscreen dad; this is it, folks.
Ewan McGregor in The Impossible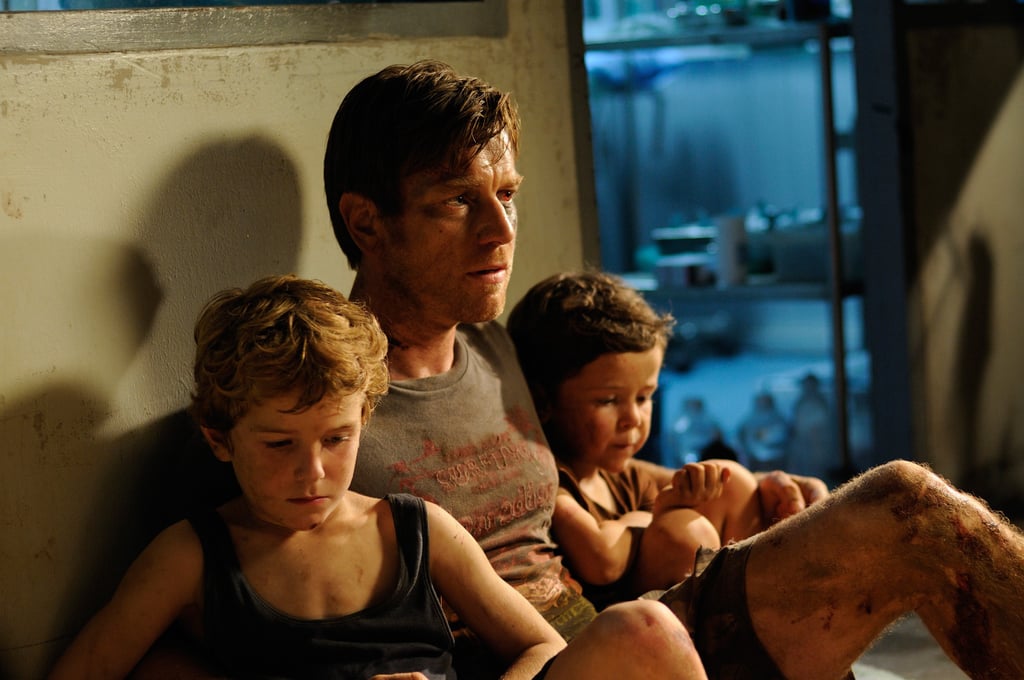 Not only is Ewan McGregor [36] cool enough to take his family on a sweet vacation, but he protects his young sons when it takes a deadly turn.
Steve Carell in Crazy, Stupid, Love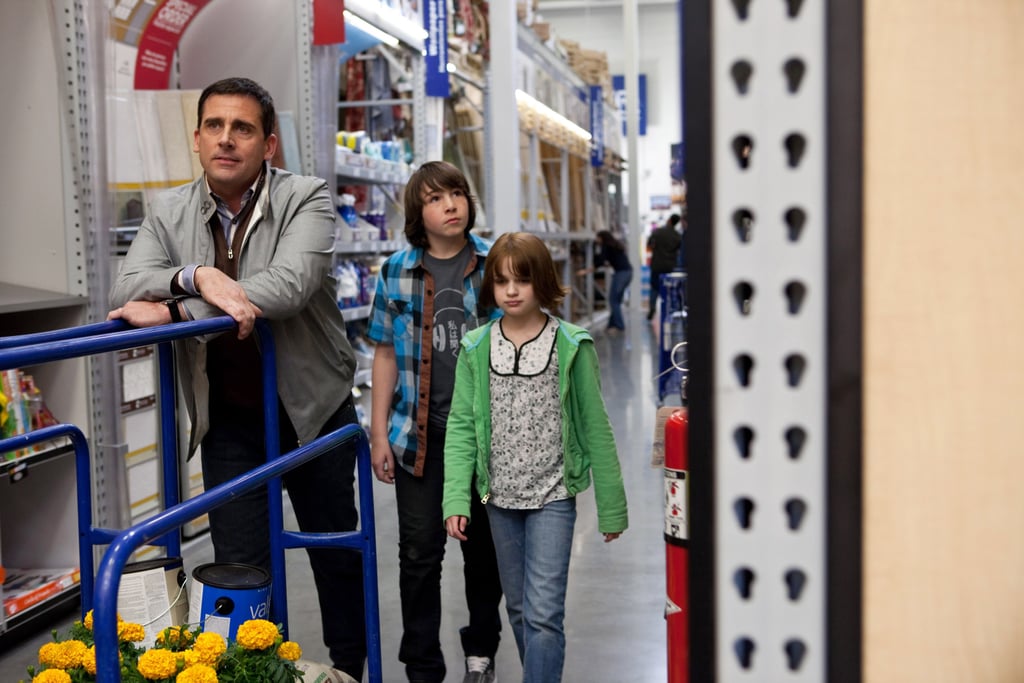 Steve Carell [37] may have had some awkward missteps in Crazy, Stupid, Love, but his commitment to his kids is adorable (not to mention his makeover).
Tom Hardy in This Means War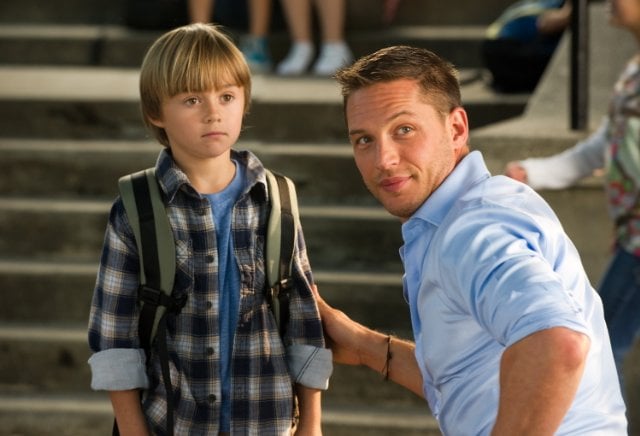 Tom Hardy is not above using his single-dad status to snag a gal. We'd go for it too.
Gerard Butler in Playing for Keeps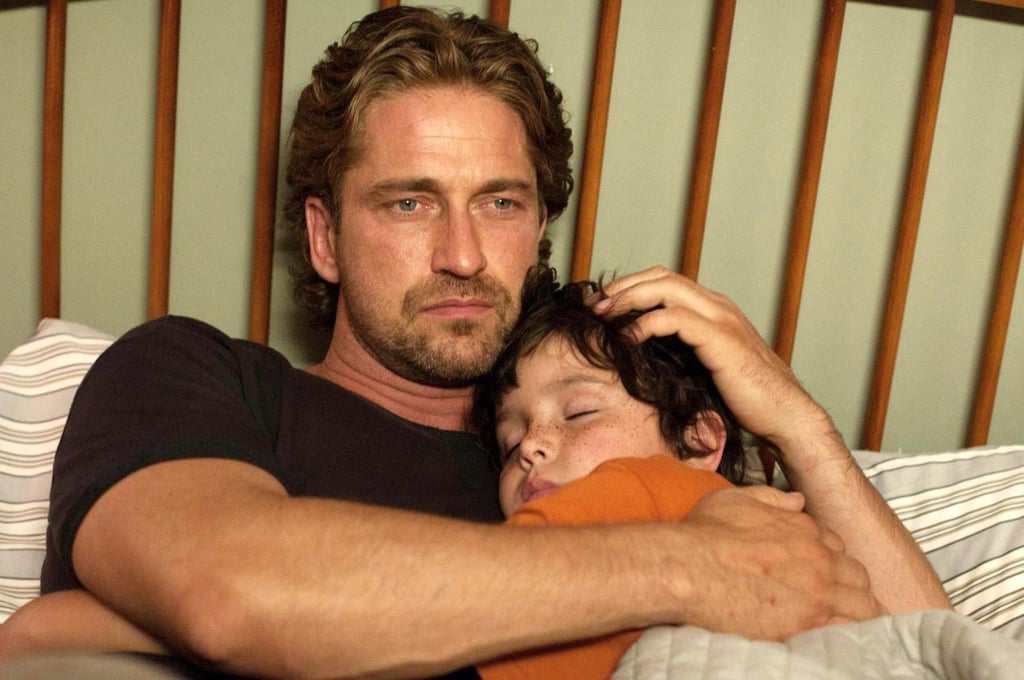 Playing for Keeps bombed, but our love for Gerard Butler [38] still soars.
Source: FilmDistrict [39]
Dwayne Johnson in The Game Plan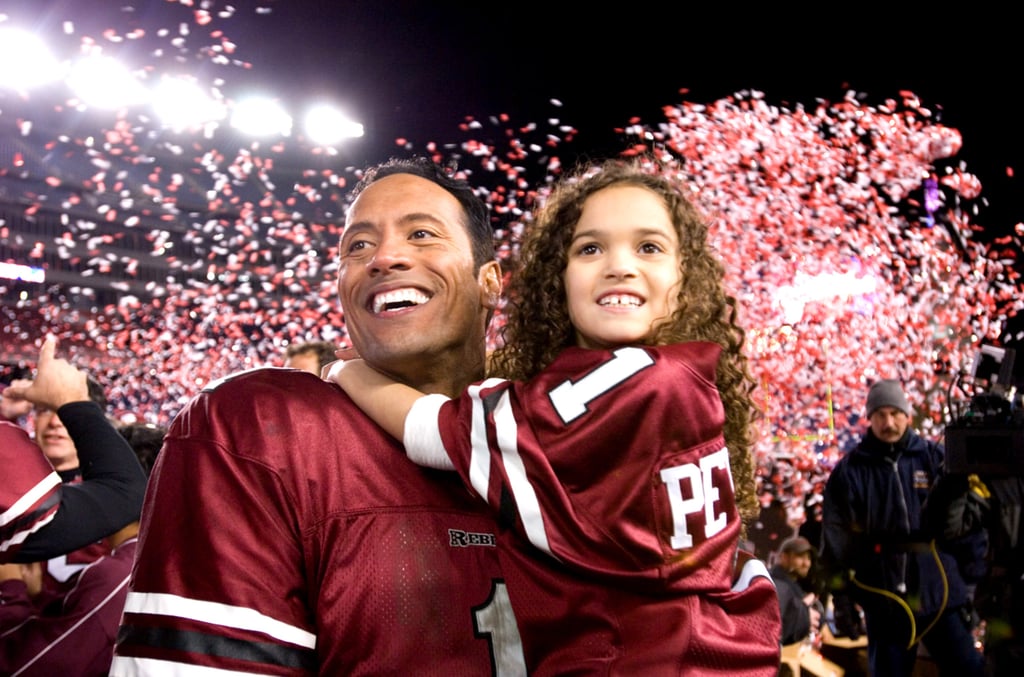 Despite his Hulk-like stature, Dwayne Johnson has proven in a couple movies that he's really great with kids. He's particularly cute with his onscreen daughter in The Game Plan.
Bruce Willis in A Good Day to Die Hard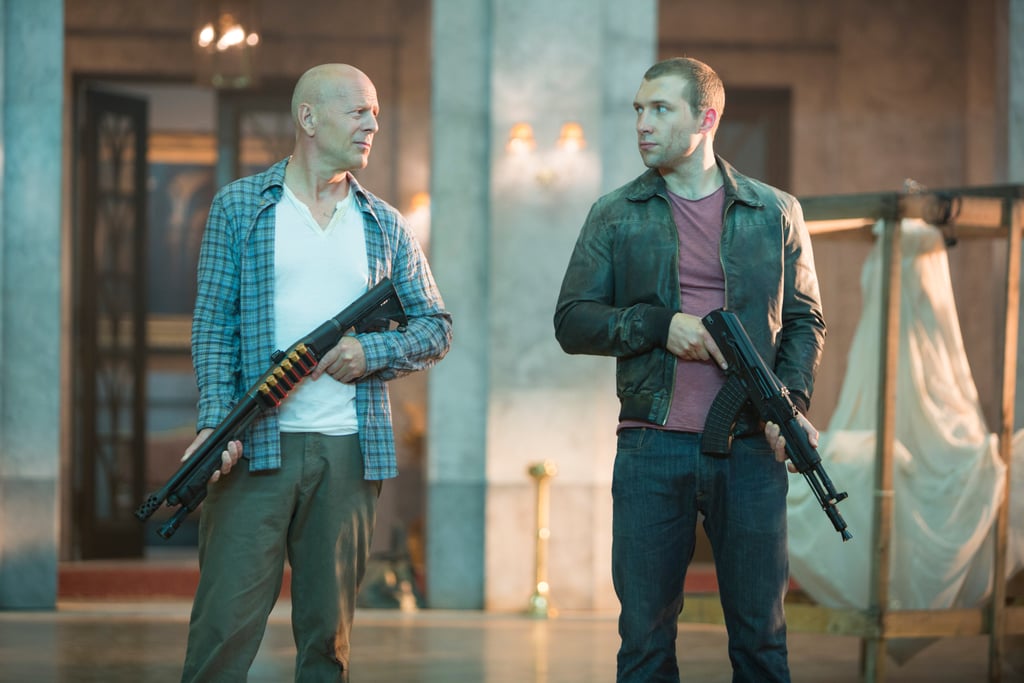 Bruce Willis [40] plays hot dad to a superhot son in A Good Day to Die Hard. Seriously, so much hotness.
Alexander Skarsgard in What Maisie Knew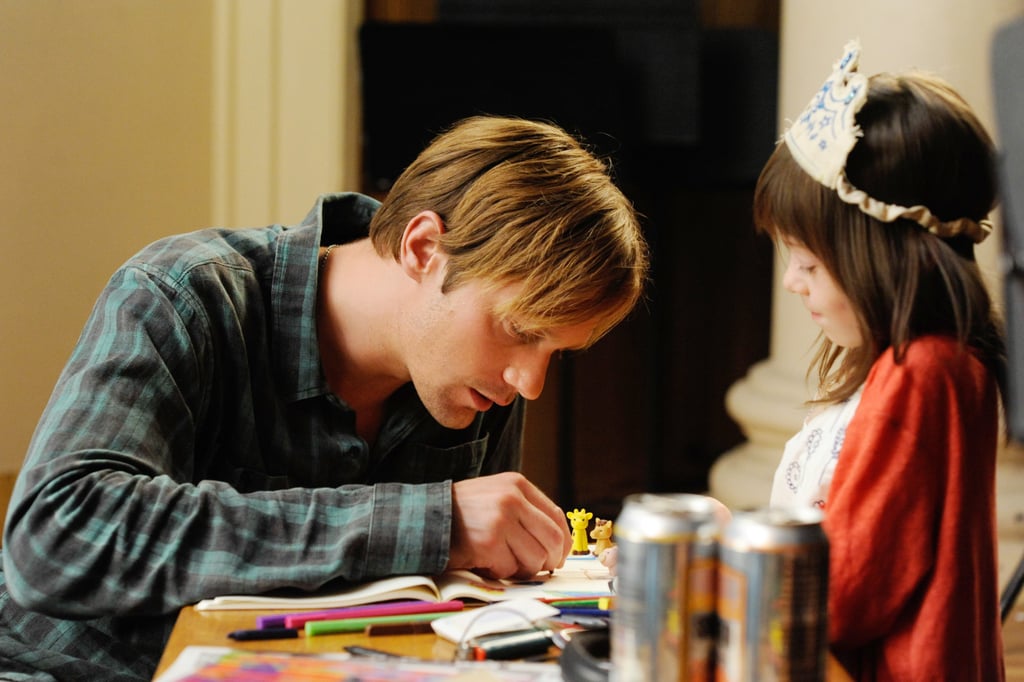 OK, so Alexander Skarsgard [41] isn't technically Maisie's dad, but we're counting him as an adoptive parent because look how cute they are.
Robert Pattinson in Breaking Dawn — Part 2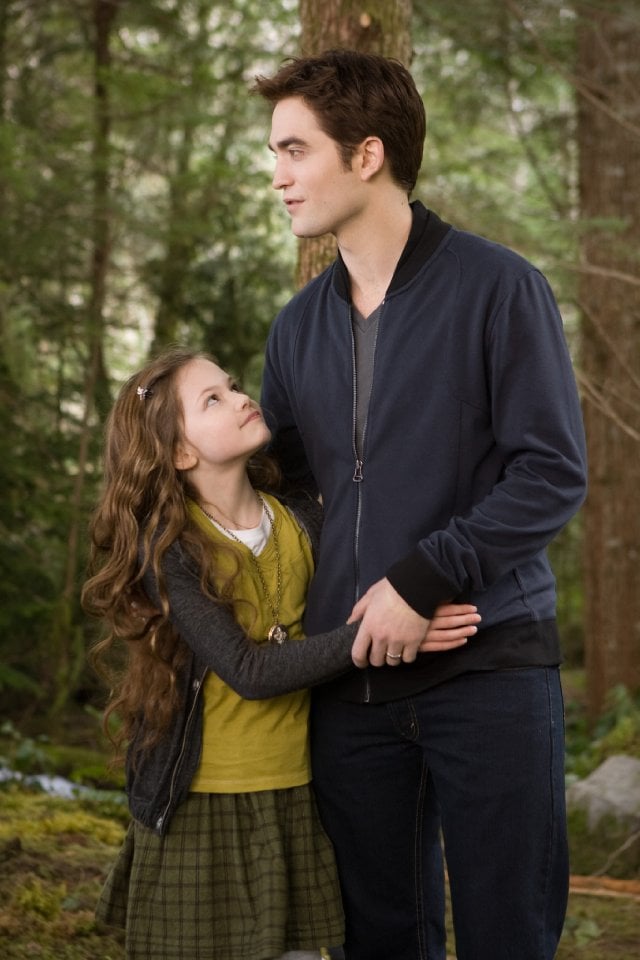 Robert Pattinson [42] finally becomes a vampire dad in the last Twilight movie. Pale skin, piercing eyes, lukewarm blood — she's such a daddy's girl.
Ryan Gosling in The Place Beyond the Pines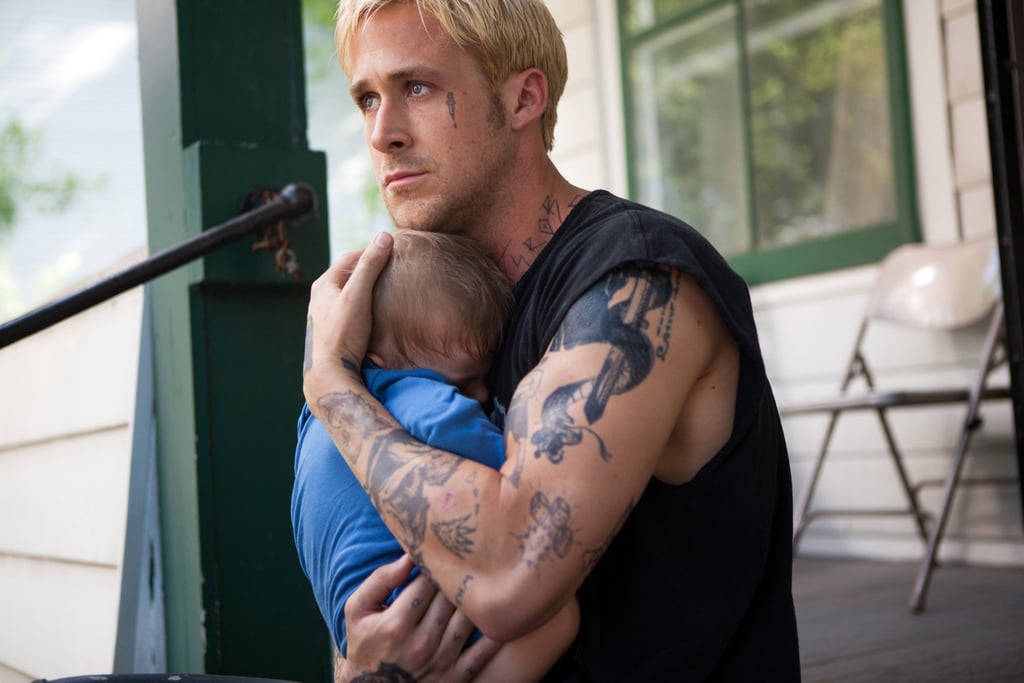 Bleached-blond hair, tats, bulging muscles? Ryan Gosling [43] is the sexy dad you can't help but ogle.
Josh Duhamel in Safe Haven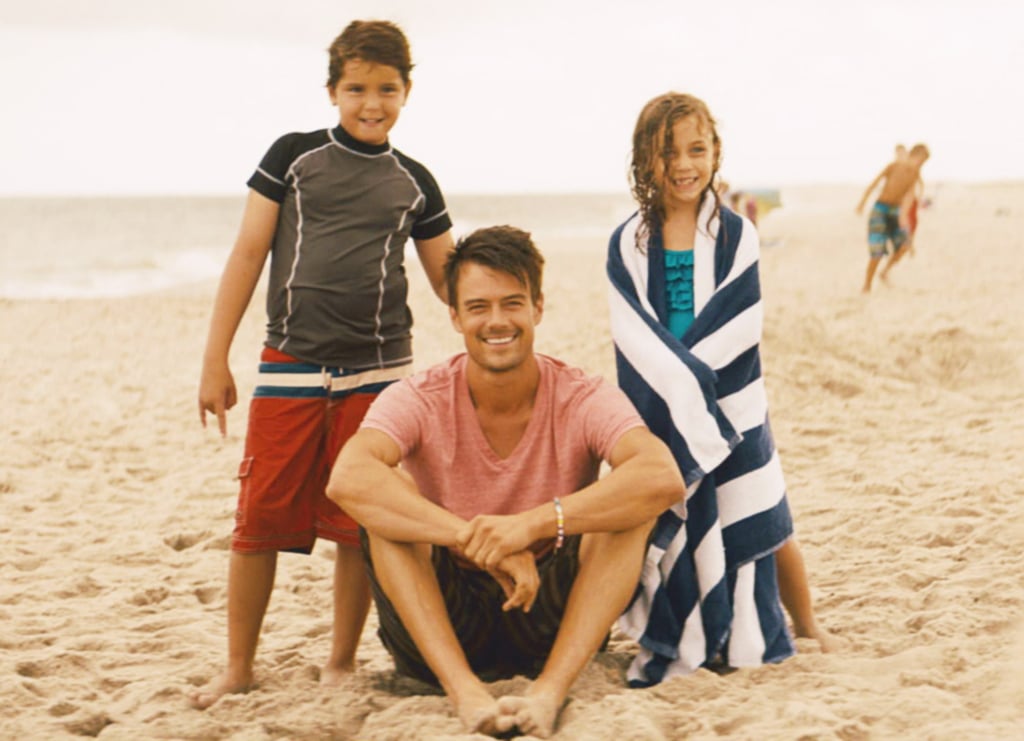 Dad Josh Duhamel [44] takes his adorable kids to the beach like a boss.
Channing Tatum in White House Down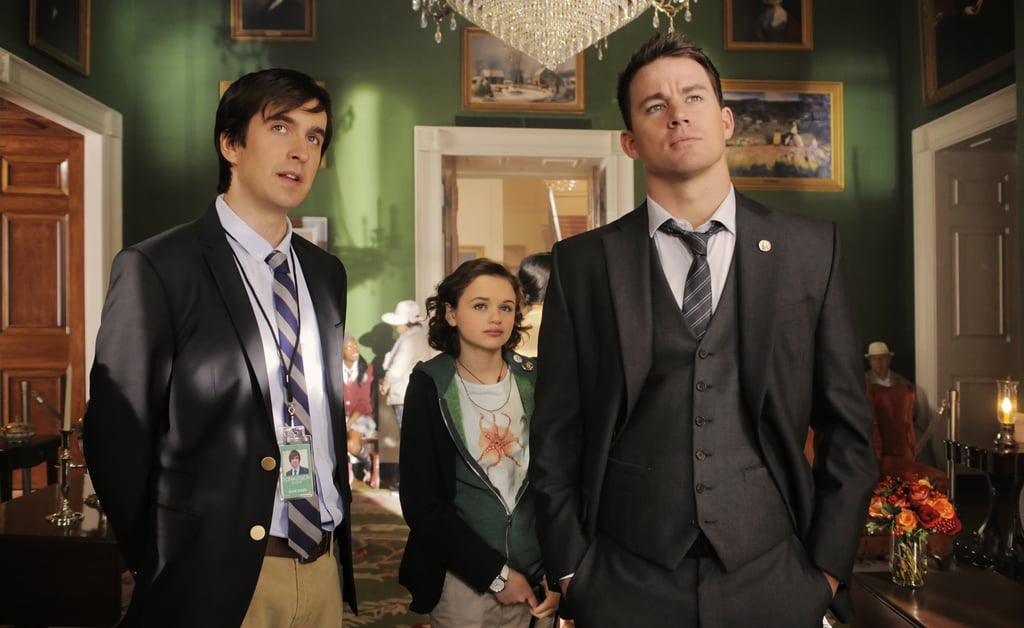 Channing Tatum [45] plays a dad in White House Down . . . a dad who saves the White House. Yeah, he is that cool.
Sam Trammell in The Fault in Our Stars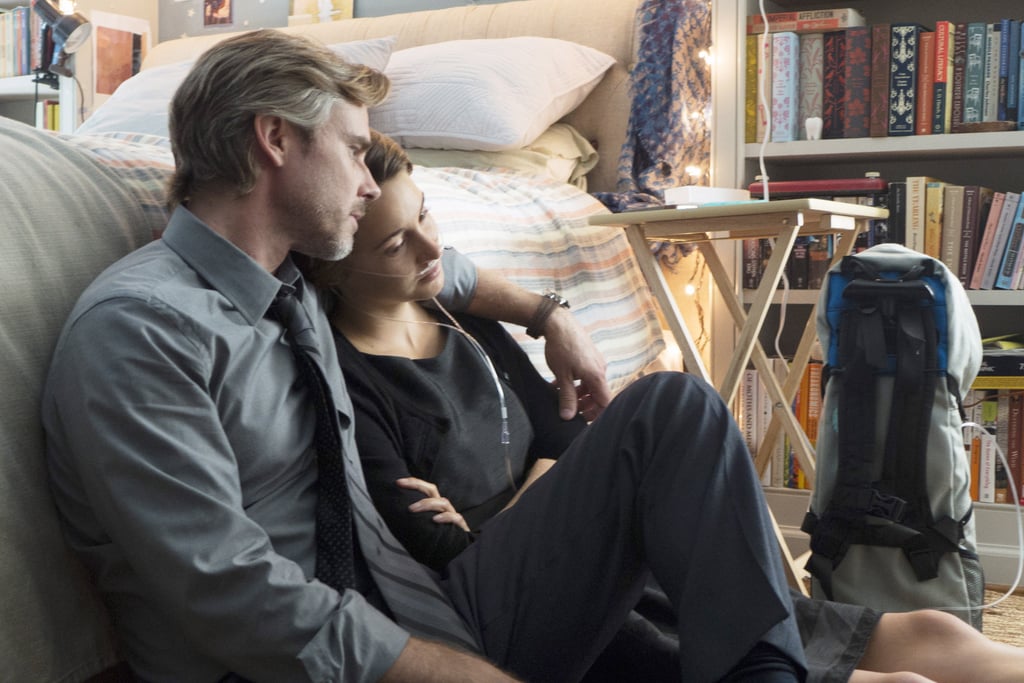 Sympathetic, caring, and gives snuggles like a champ.
Jason Statham in Homefront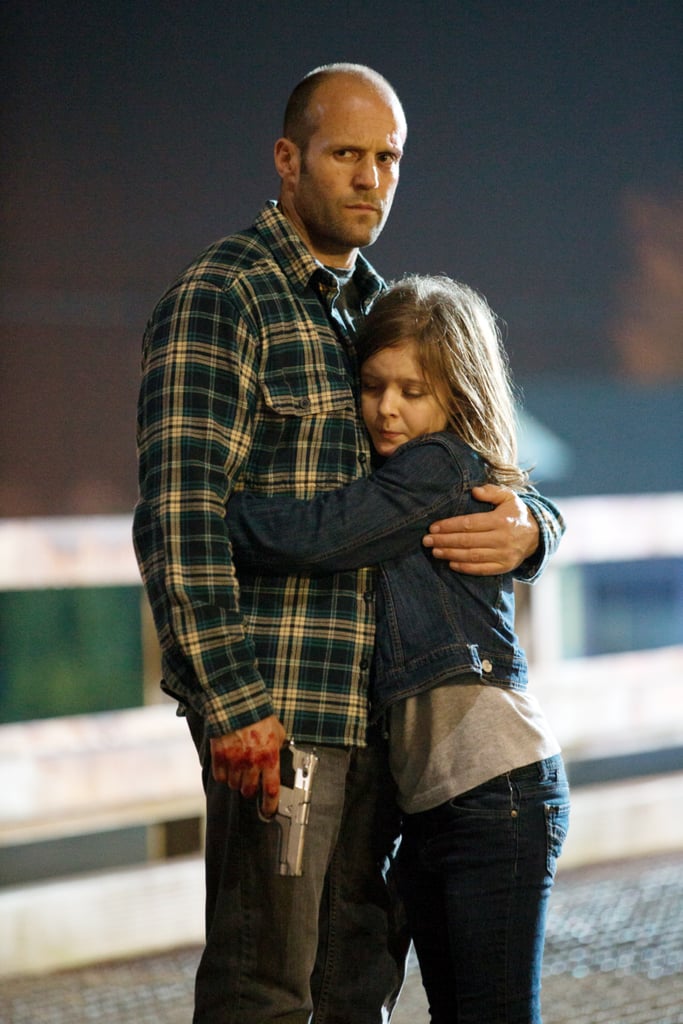 The dad who really won't let anything bad happen to you.
Mark Wahlberg in Transformers: Age of Extinction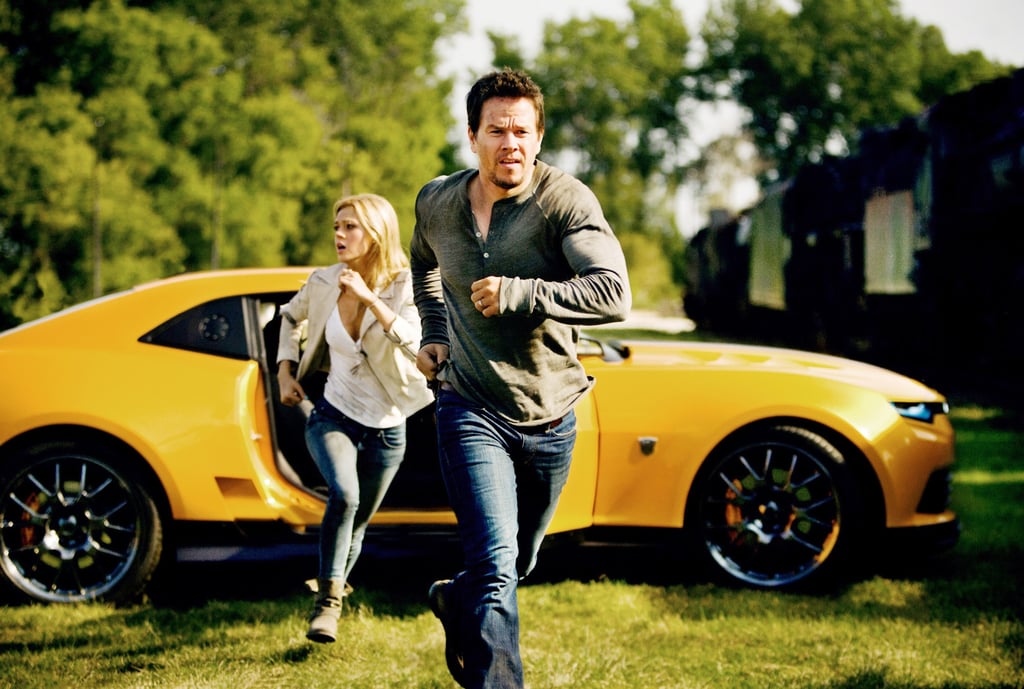 He's as muscled as those cars. You could never introduce your friends to him.
Matthew McConaughey in Interstellar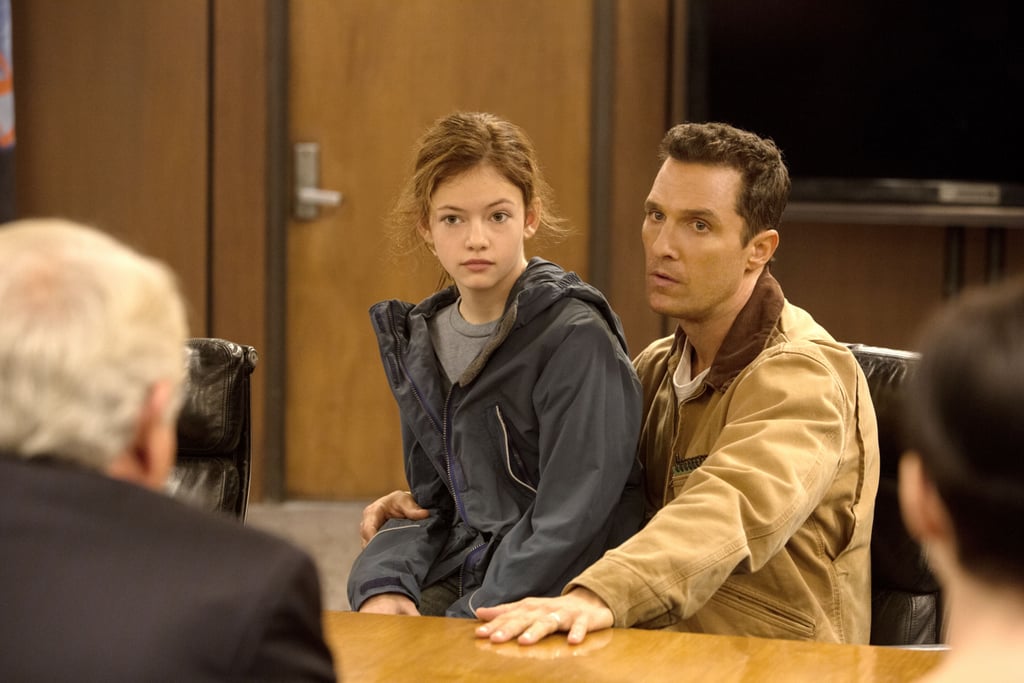 Is there any better father-daughter duo in the movies? Murph (Mackenzie Foy) and her dad Cooper are both brilliant and end up working together at several important junctures of their relationship (and the world).
Jake Gyllenhaal in Southpaw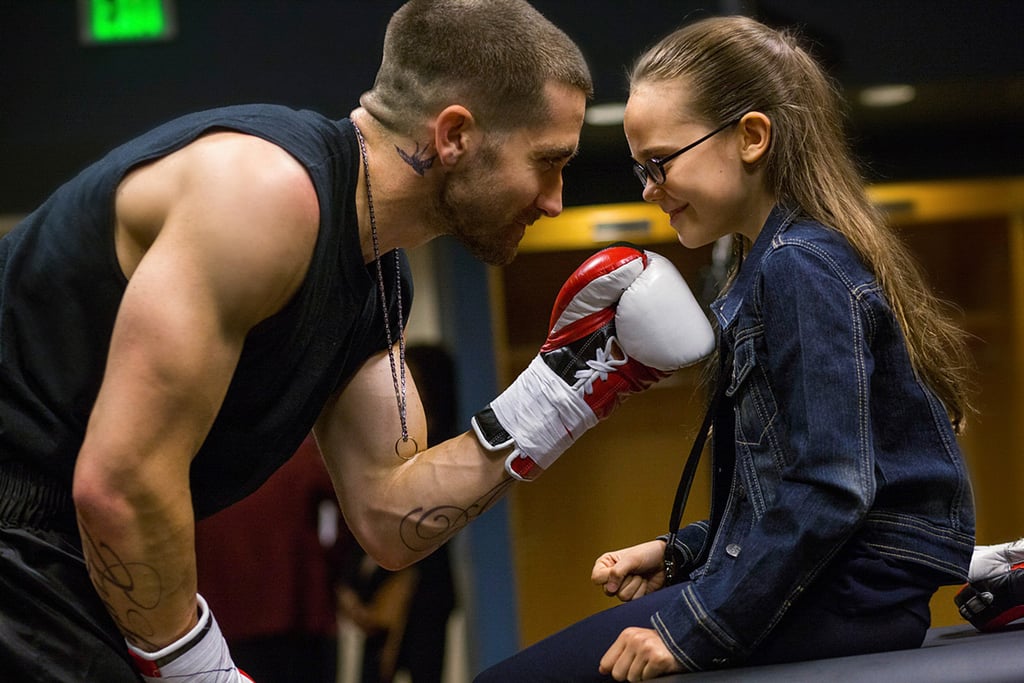 As fierce as Gyllenhaal looks in this boxing drama, he shows a soft side with his daughter.
Chris Pratt in Delivery Man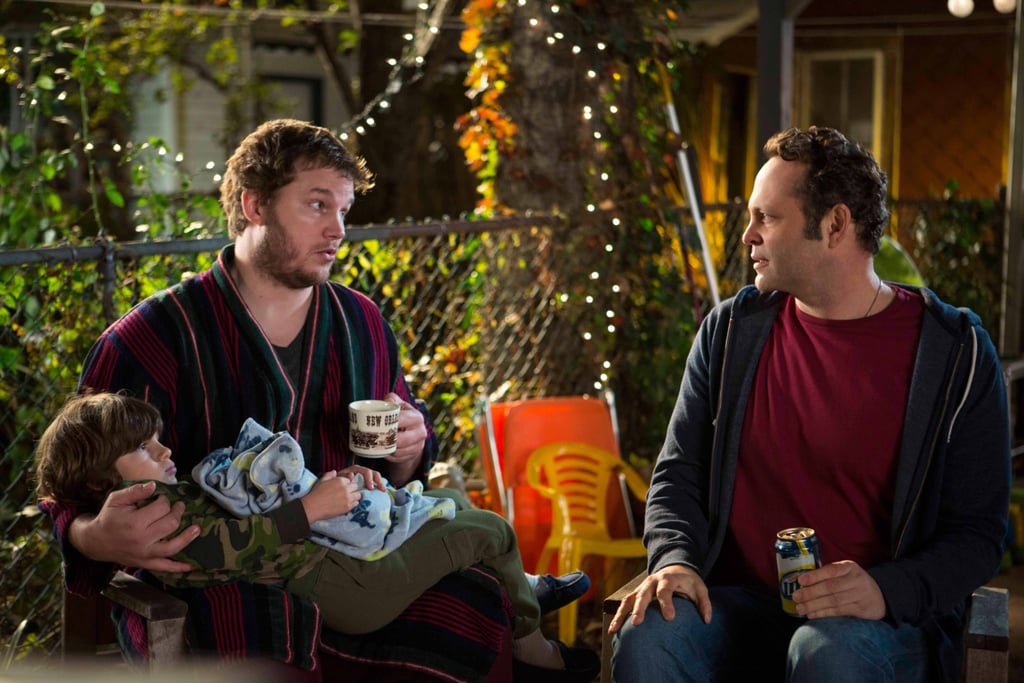 As much as Pratt's character complains about being a dad in this movie, he is a total natural.
Jason Sudeikis in Mother's Day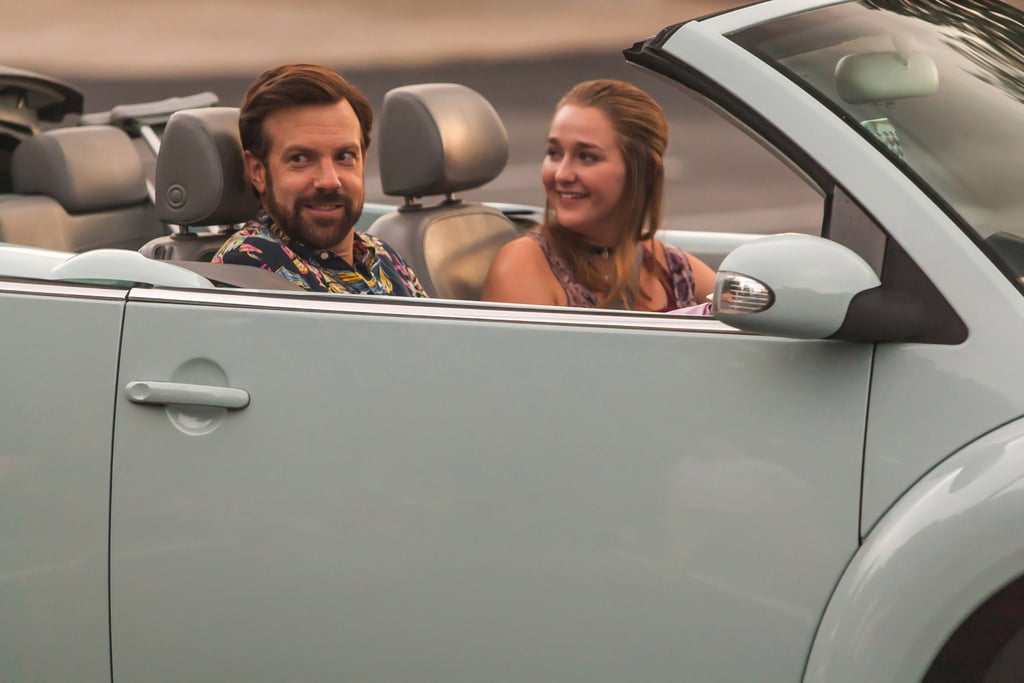 Sudeikis rocks the single dad thing in that sweet, sexy way.
George Clooney in One Fine Day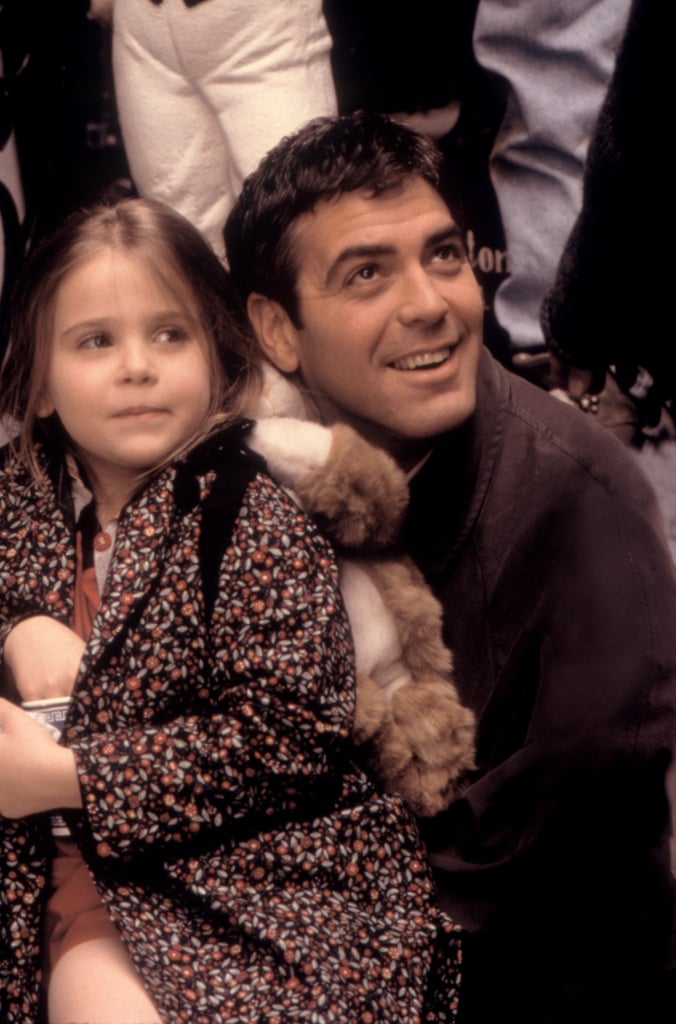 Of course, no one does the cute single dad thing better than Clooney (with Mae Whitman!).