Even though Summer is officially over, we are still championing the male right to be shirtless [1] — especially in movies. With this year's shirtless moments [2] already having given us heart palpitations, we're looking at the sexiest pictures form all time. You won't want to miss all the scantily clad actors from the big screen: we've got guys on the beach, guys in bed, and beyond, so treat yourself to some nostalgia with the best shirtless [3] moments in movies.
— Additional reporting by Shannon Vestal and Maggie Pehanick
Zac Efron, Neighbors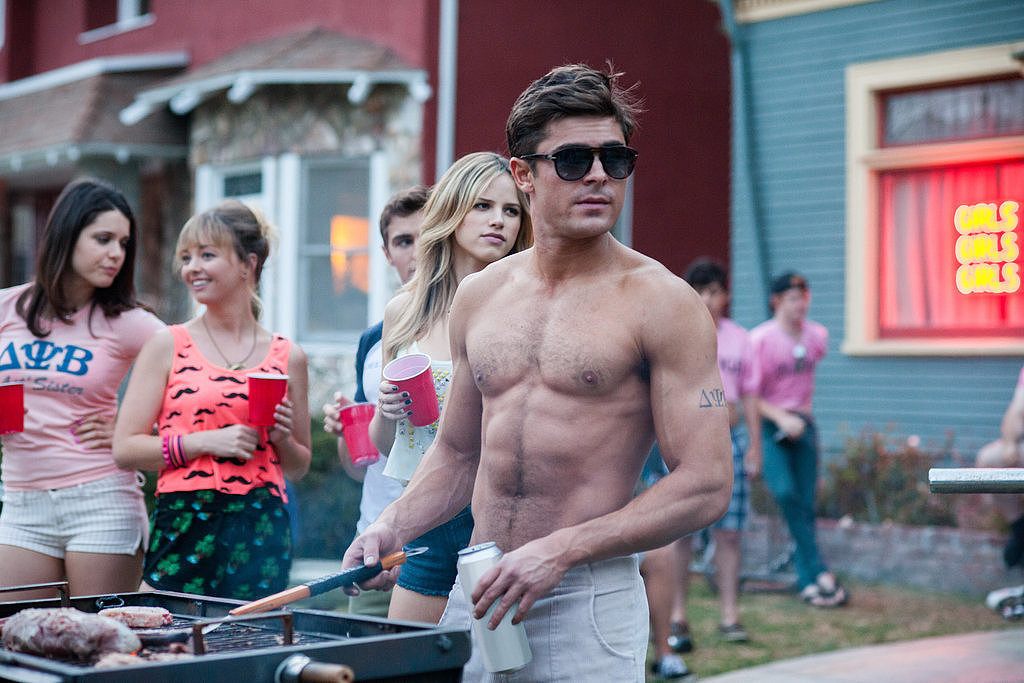 This is actually unreal.
Zac Efron, Neighbors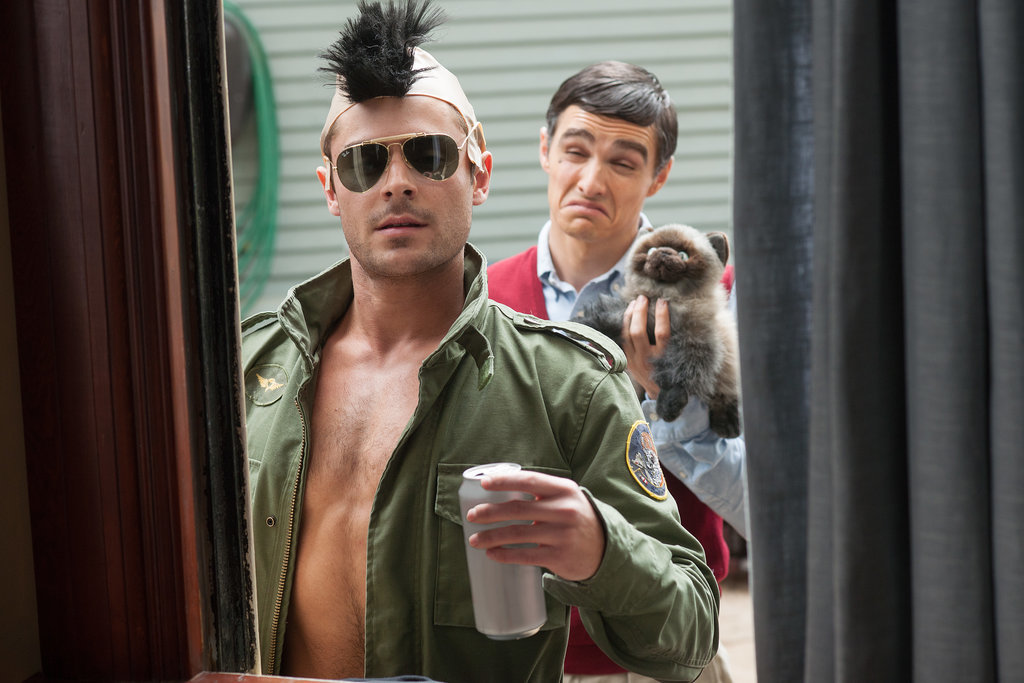 Ryan Eggold, Lucky Them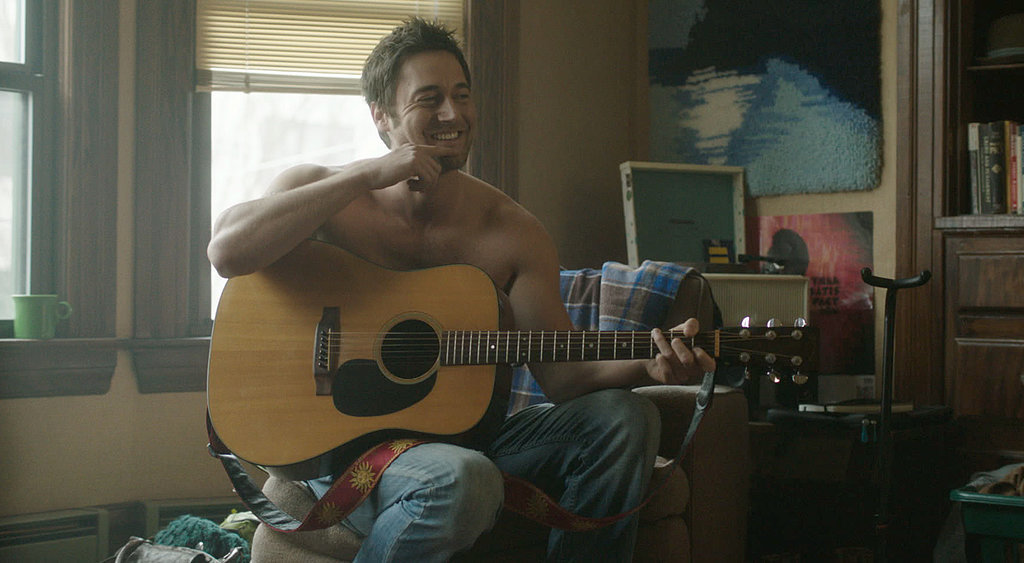 The guitar is sexy, but you know what would be sexier? If he moved it.
Source: IFC Films [4]
Kevin Hart, Think Like a Man Too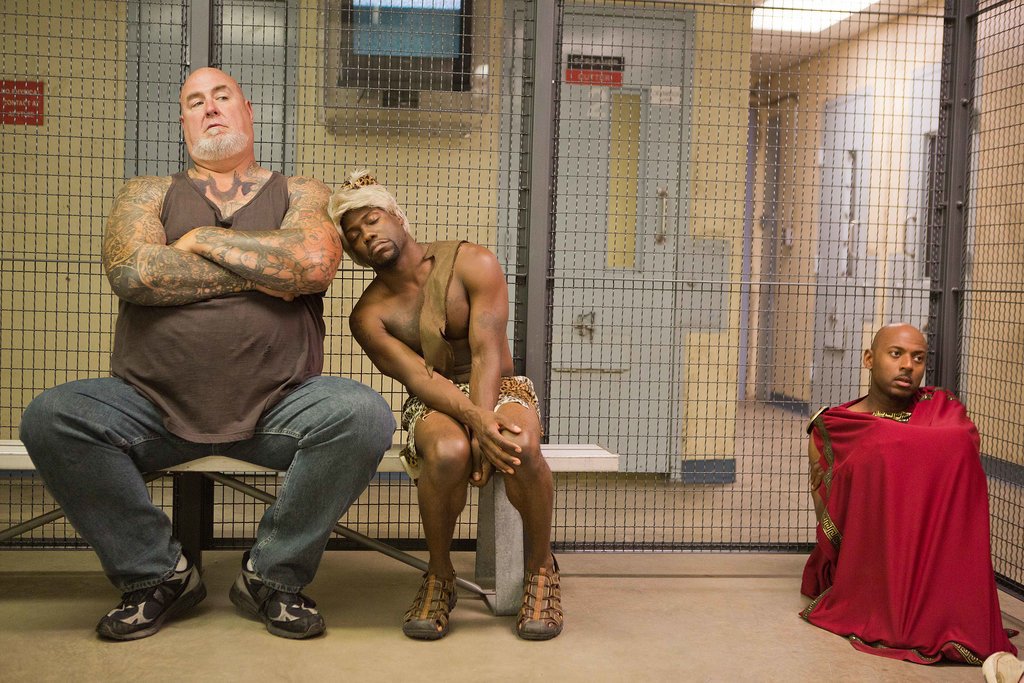 Cedric (Kevin Hart) and Zeke (Romany Malco) have a bit too much fun.
Rodrigo Santoro, 300: Rise of an Empire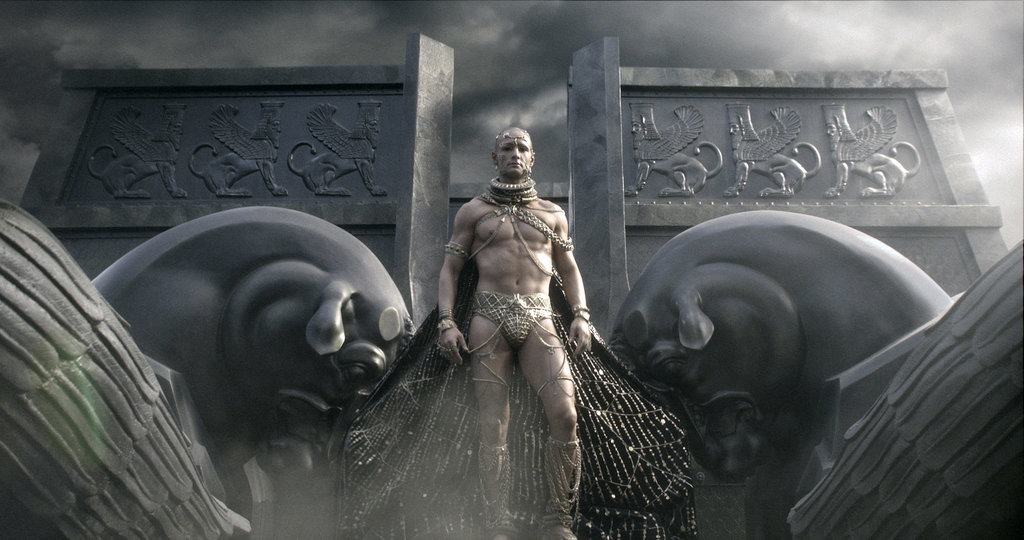 Rodrigo Santoro, aka the only reason you agreed to go see 300: Rise of an Empire.
Jack O'Connell and Sullivan Stapleton, 300: Rise of an Empire
All right, I spoke too soon.
David Wenham, 300: Rise of an Empire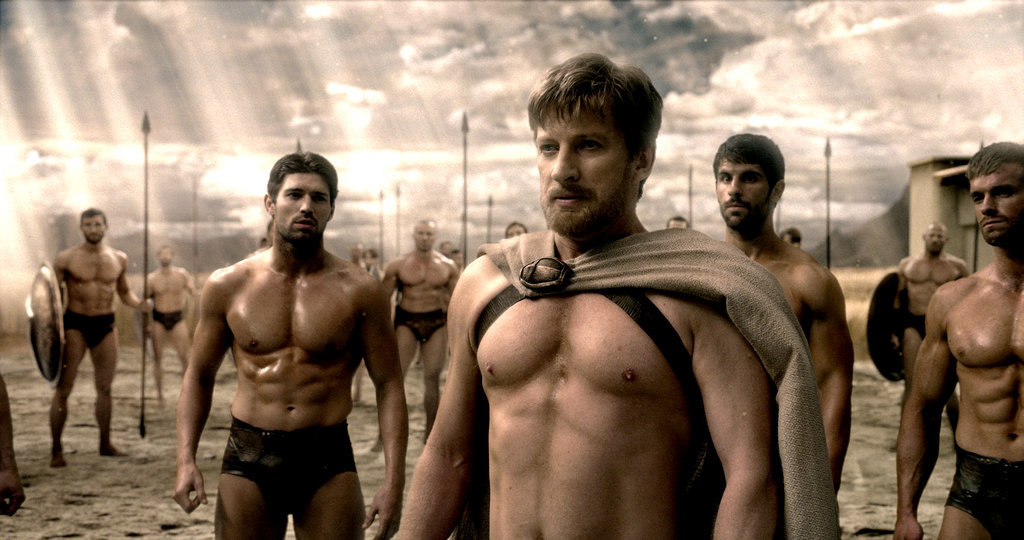 Wow, I really spoke too soon.
Callan Mulvey and Jack O'Connell, 300: Rise of an Empire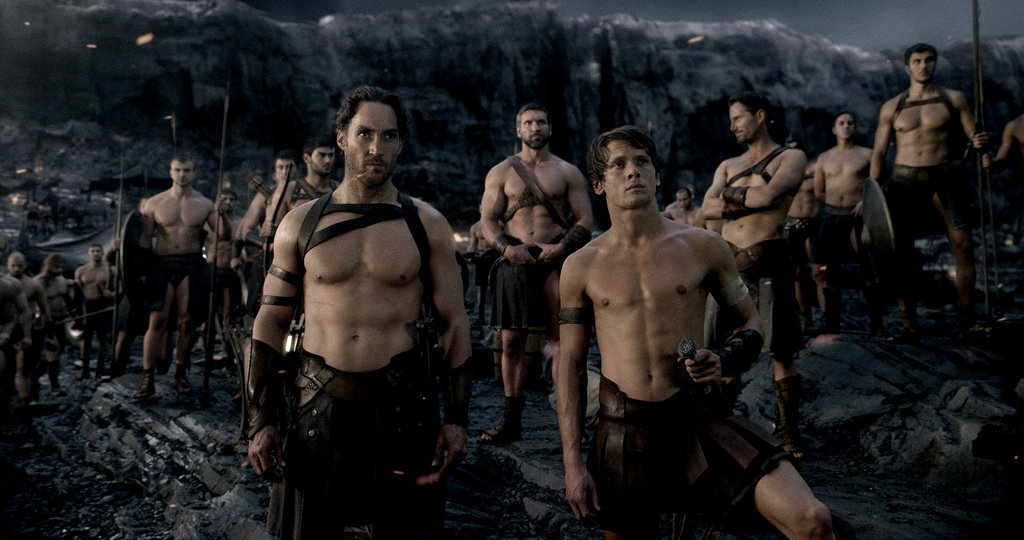 Seriously, what is this movie?
Ryan Hansen, Veronica Mars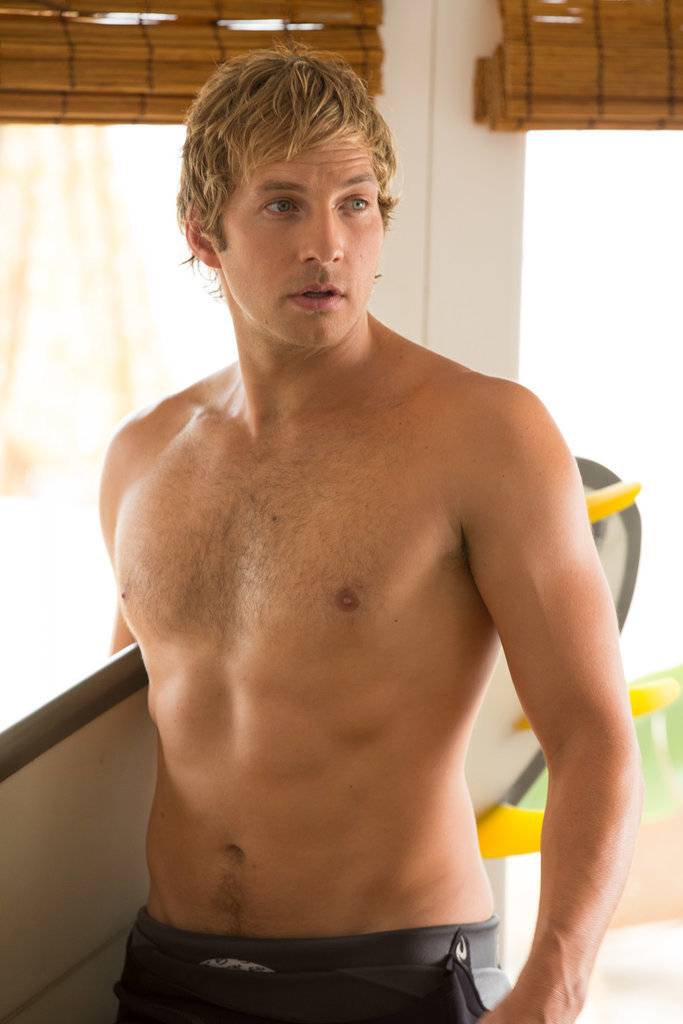 Dick Casablancas (Ryan Hansen) brings the charm and the abs.
Kit Harington, Pompeii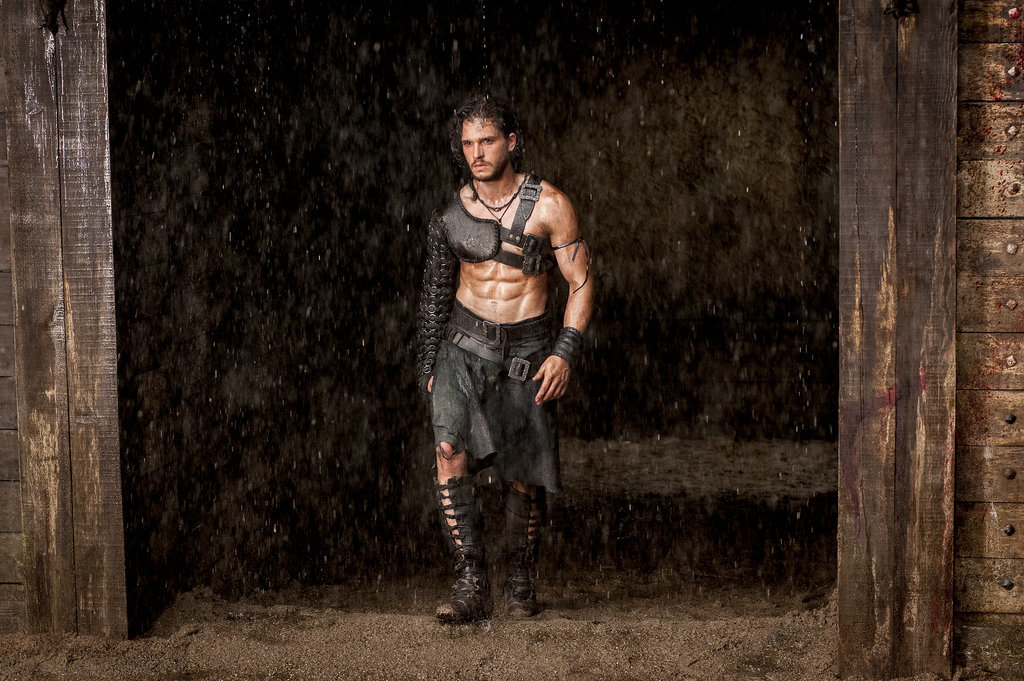 Kit Harington looks hot when he's out of those Game of Thrones layers.
Zac Efron, That Awkward Moment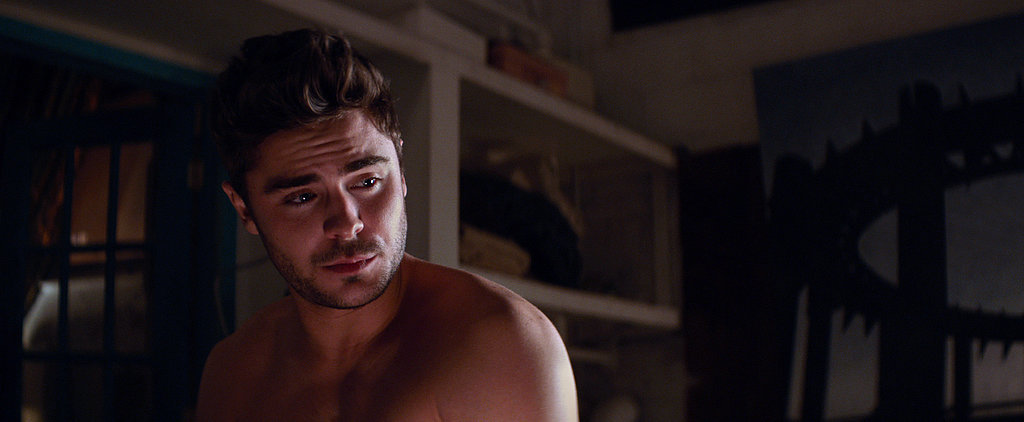 Why so sad, shirtless [5] Zac Efron [6]?
Michael Ealy, About Last Night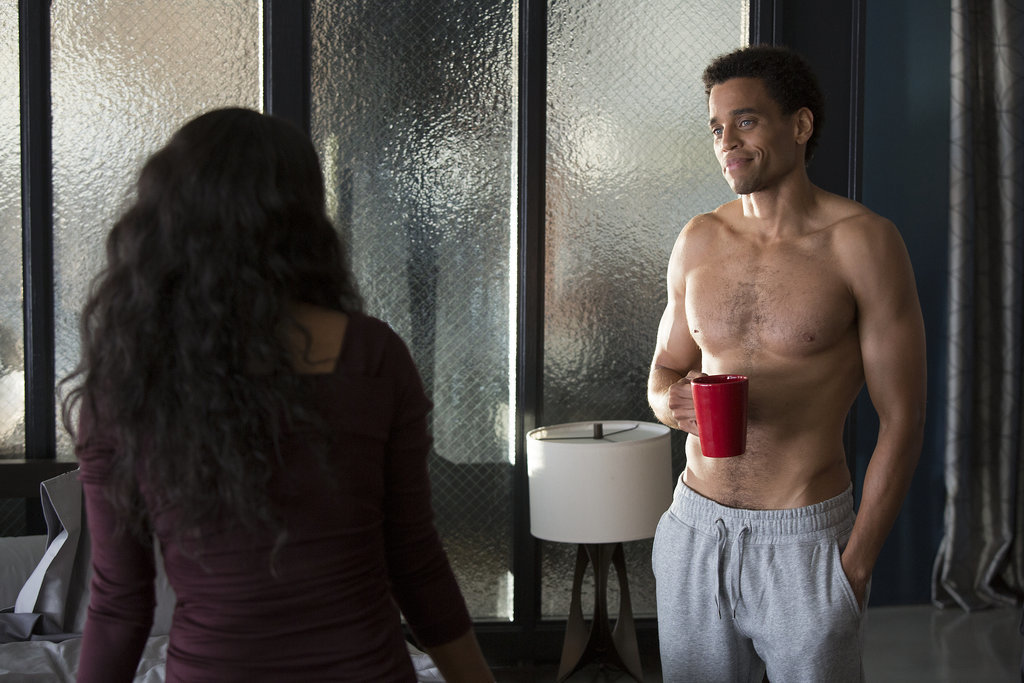 Michael Ealy knows how to make a good morning great.
Alex Pettyfer, Endless Love
Alex Pettyfer shows his endless love . . . and his tummy.
Hugh Jackman, X-Men: Days of Future Past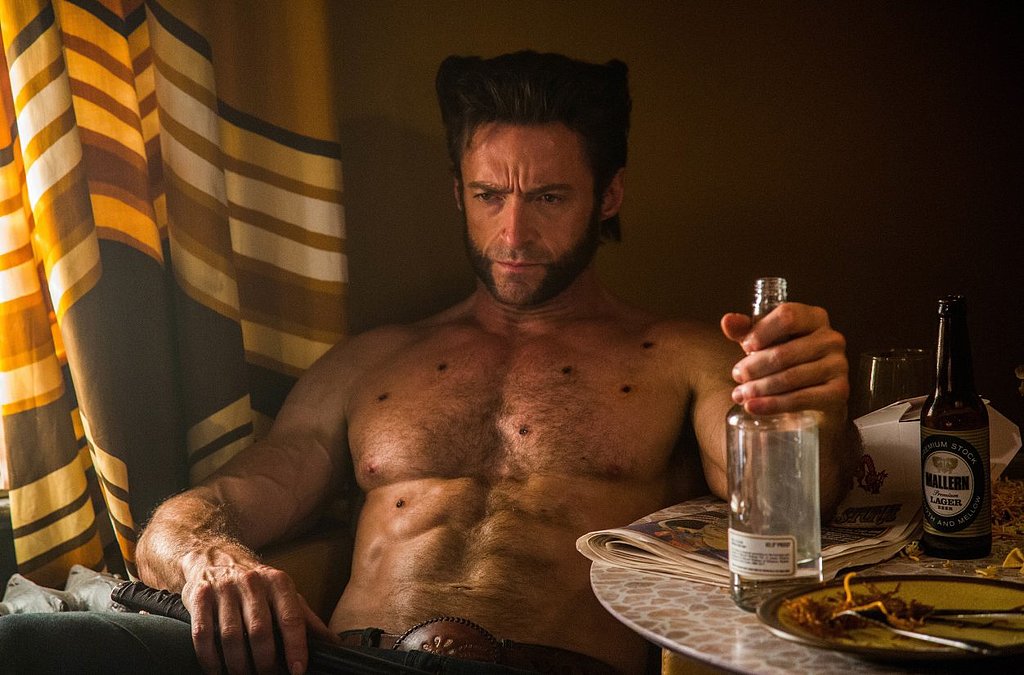 Wolverine is indestructible — and super hot.
Aaron Eckhart, I, Frankenstein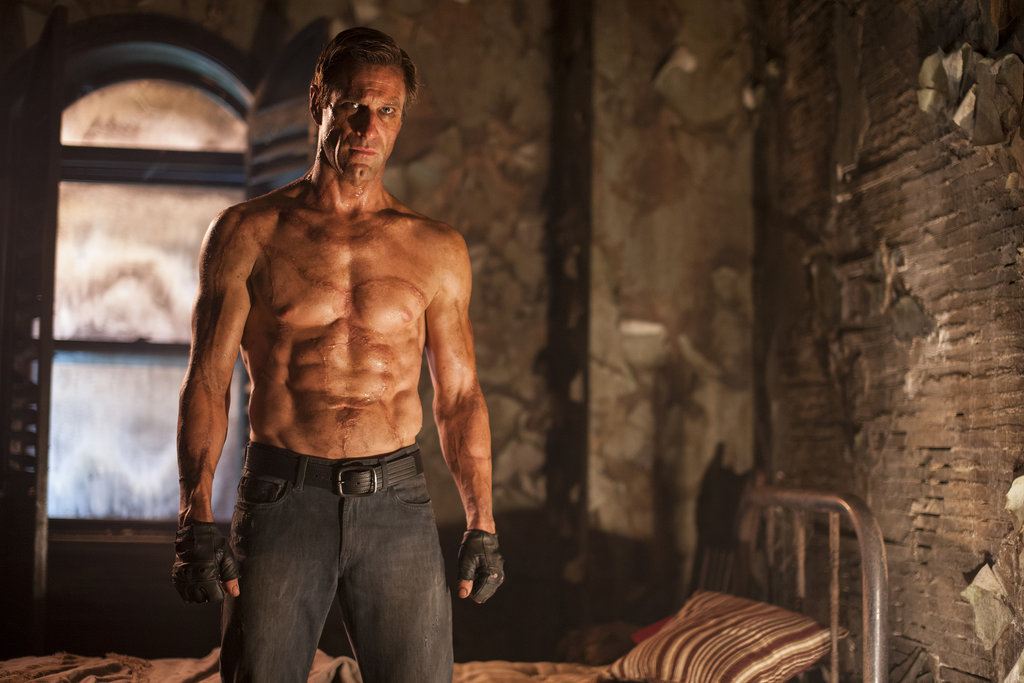 This movie didn't do too hot, but it sure did Eckhart's body good.
Kellan Lutz, The Legend of Hercules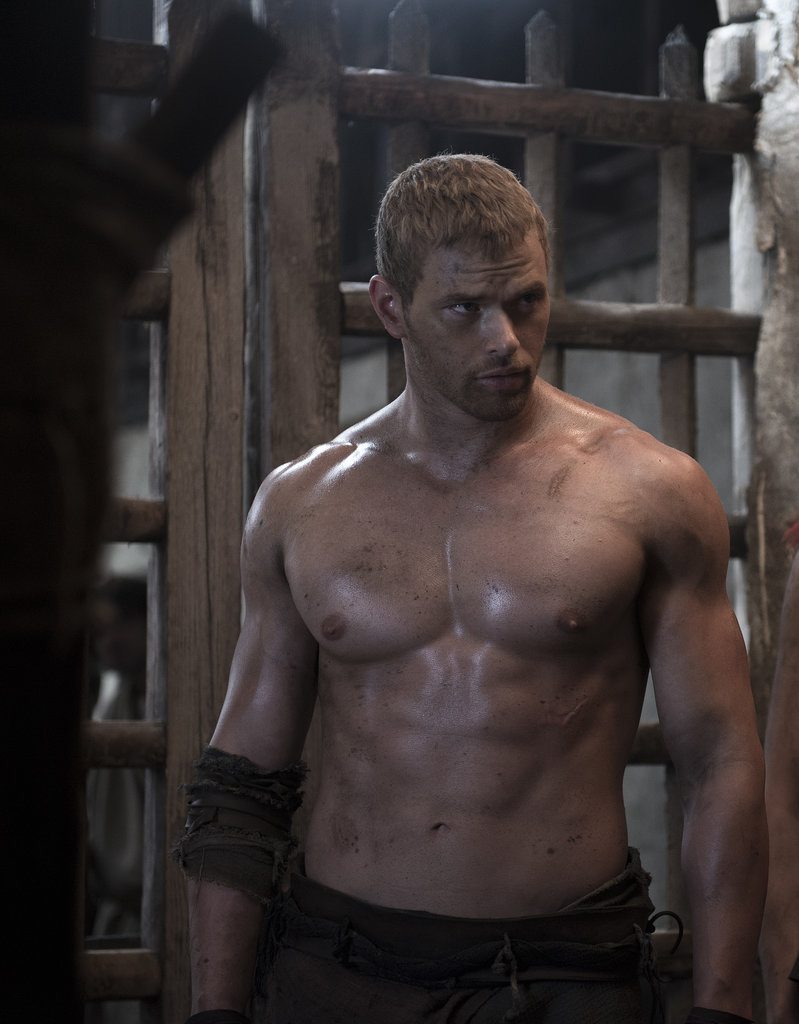 Legendary, indeed.
Zach Braff, Wish I Was Here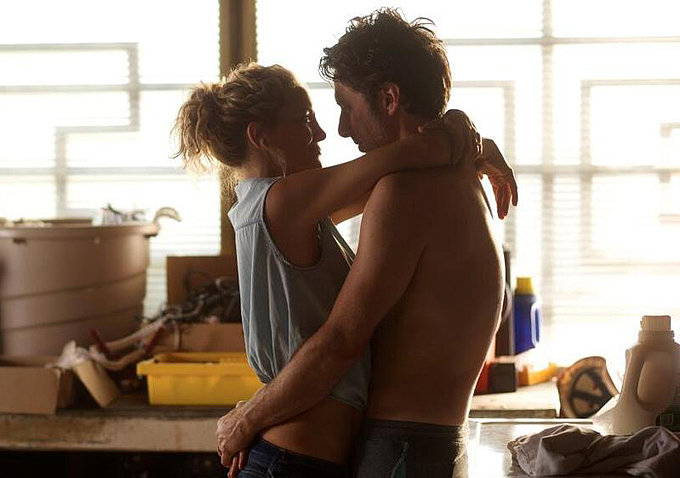 Johnny Depp, The Lone Ranger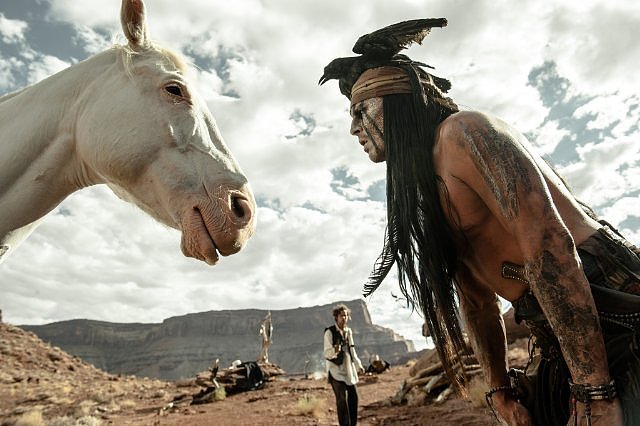 Johnny Depp [7] has some distracting headwear, but he's still shirtless [8] in The Lone Ranger.
Sharlto Copley, Oldboy
Even with the gnarly scar, Adrian (Sharlto Copley) is still pretty appealing, in a weird kind of way.
Source: FilmDistrict [9]
Josh Brolin, Oldboy
Ignore the hair. Focus on Joe's (Josh Brolin [10]) shoulder muscles.
Source: FilmDistrict [11]
Leonardo DiCaprio, The Wolf of Wall Street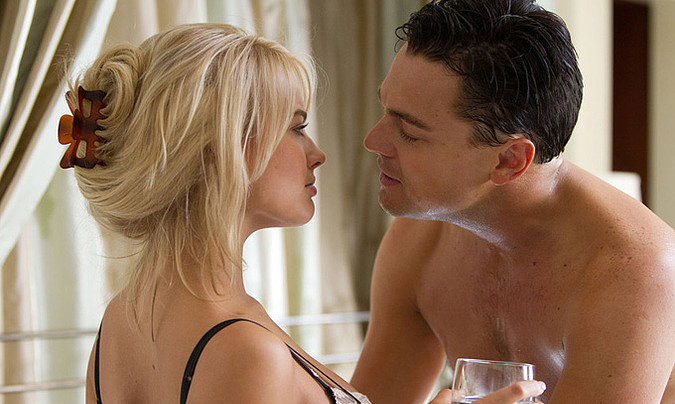 Sam Claflin, The Hunger Games: Catching Fire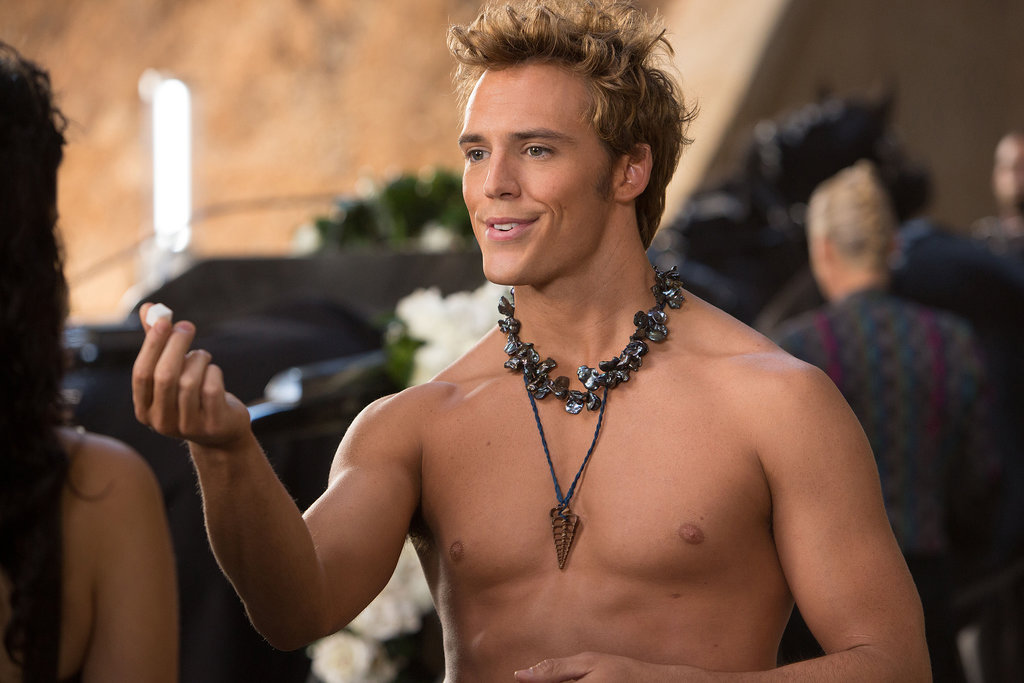 Morris Chestnut, The Best Man Holiday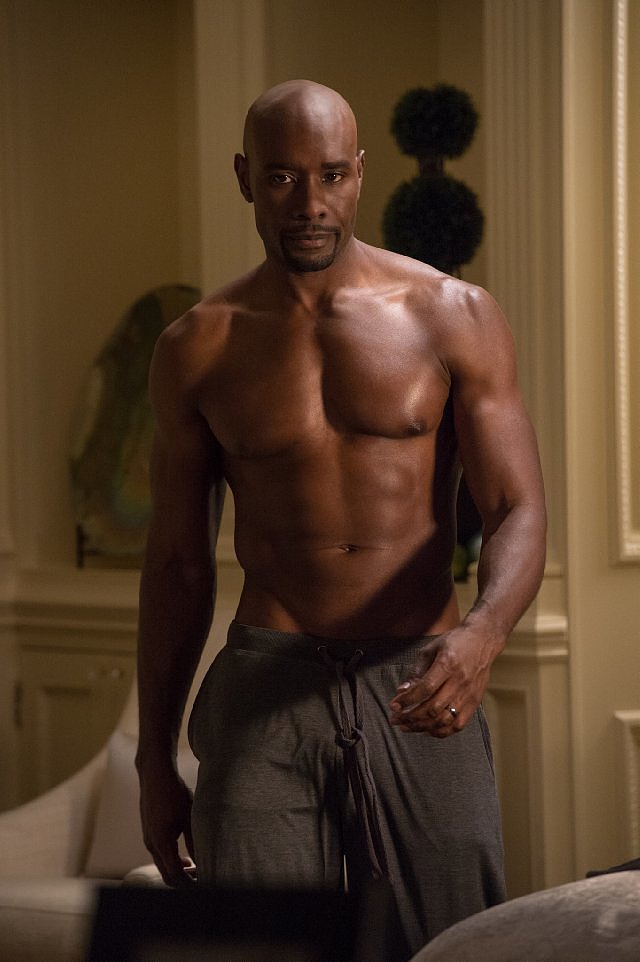 Those NFL workouts do Lance (Morris Chestnut) good.
Trey Songz, Baggage Claim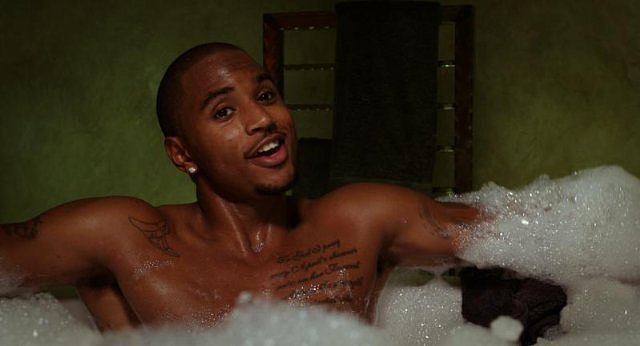 Damon (Trey Songz) enjoys long walks on the beach and bubble baths.
Scott Porter, The To Do List
Lifeguard Rusty Waters (Scott Porter) is so sexy, I would consider drowning to get his attention.
Source: CBS Films [12]
Matthew McConaughey, Mud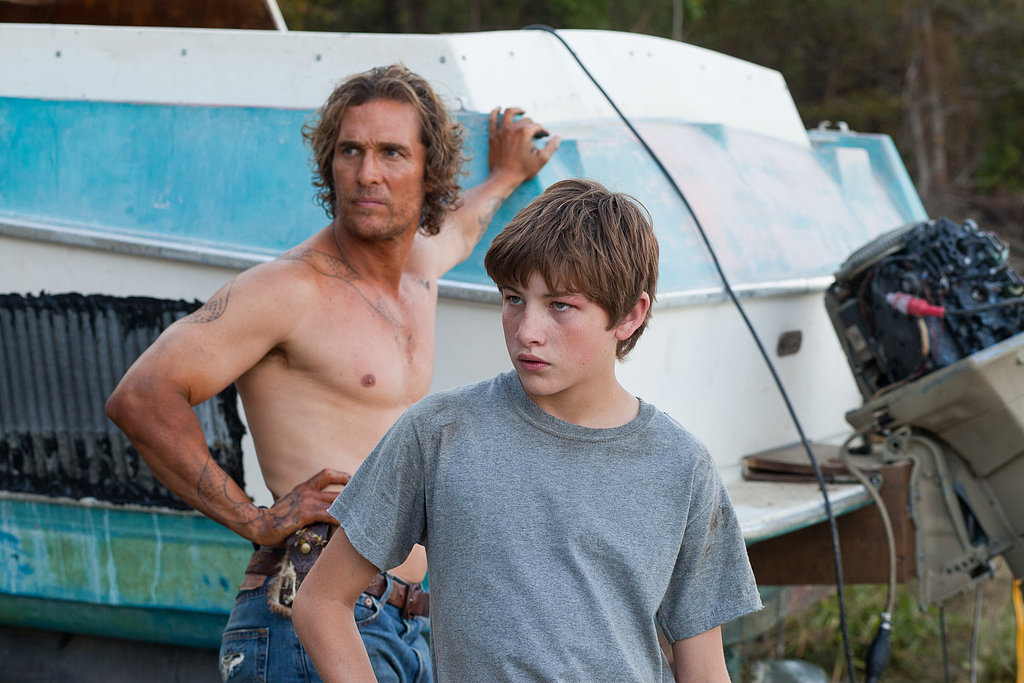 Tony Shalhoub, Pain & Gain
You're welcome, Tony Shalhoub fans.
Mark Wahlberg, Pain & Gain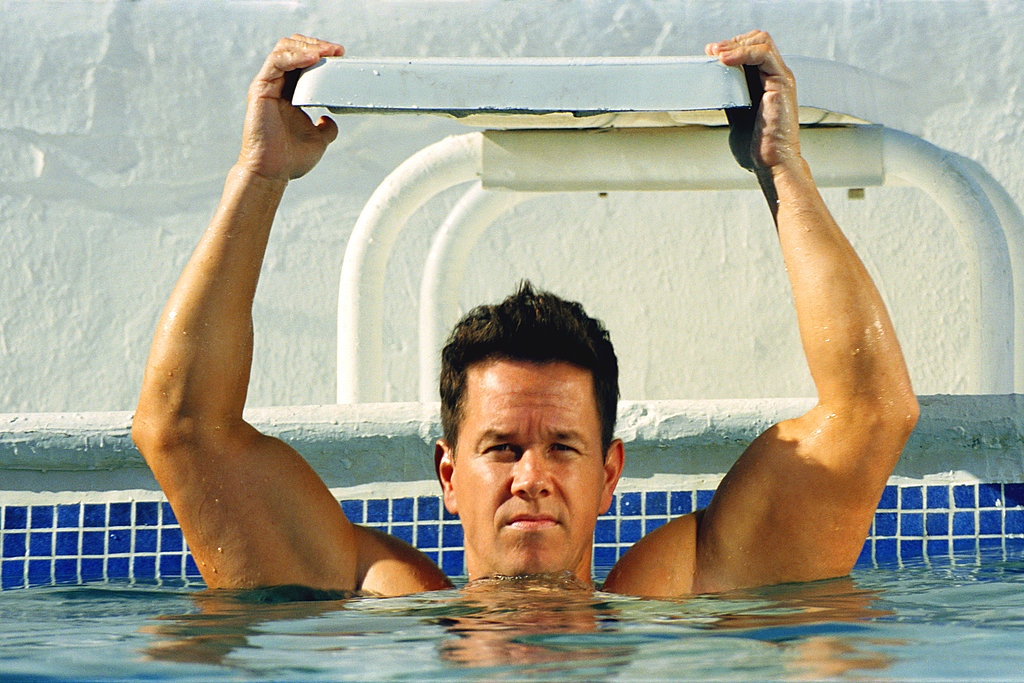 How are Mark Wahlberg [13]'s arms even a real thing?
Trey Songz, Texas Chainsaw 3D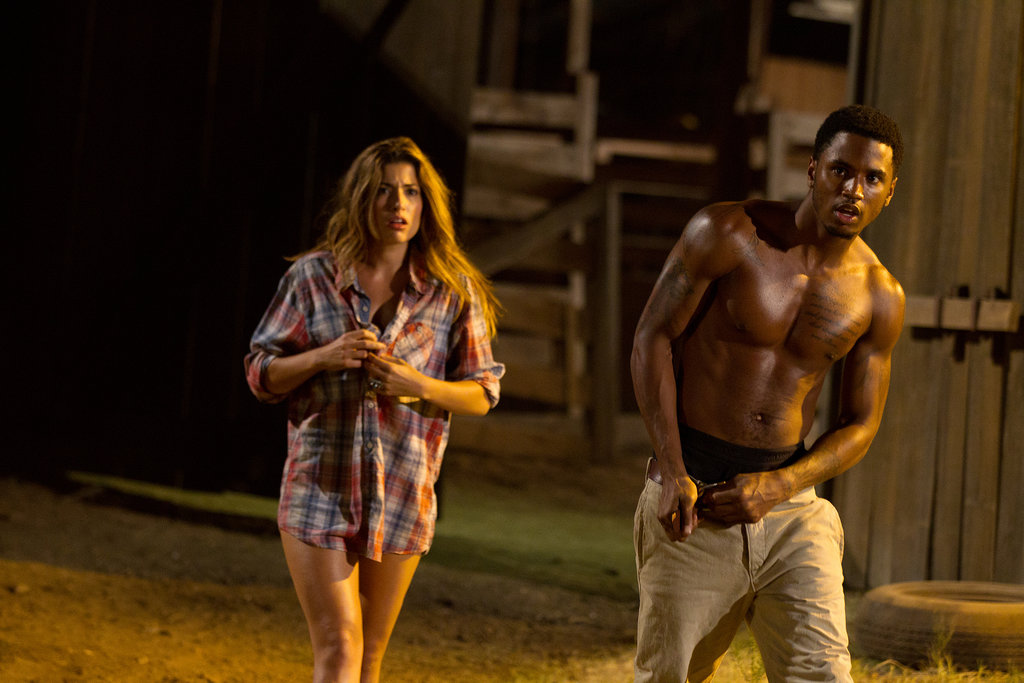 I know he's in immediate and serious danger, but if Ryan (Trey Songz) could just keep his shirt off, that would be great. Thanks.
Charlie Hunnam, Pacific Rim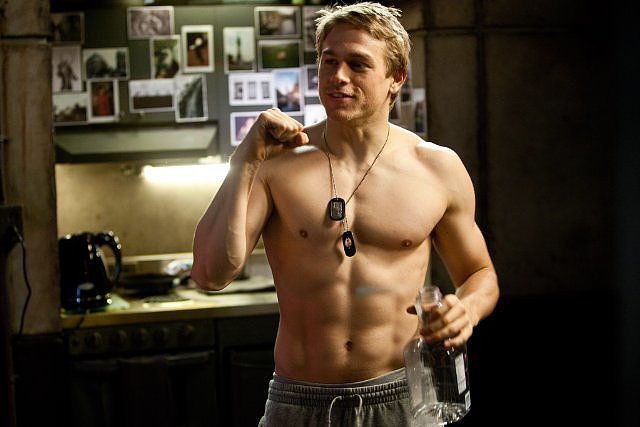 Charlie Hunnam, in the most stunning picture ever.
Michael Cera, Crystal Fairy
Michael Cera [14] gets an honorable mention for stripping down for Crystal Fairy.
Source: IFC Films [15]
Liam Hemsworth, Paranoia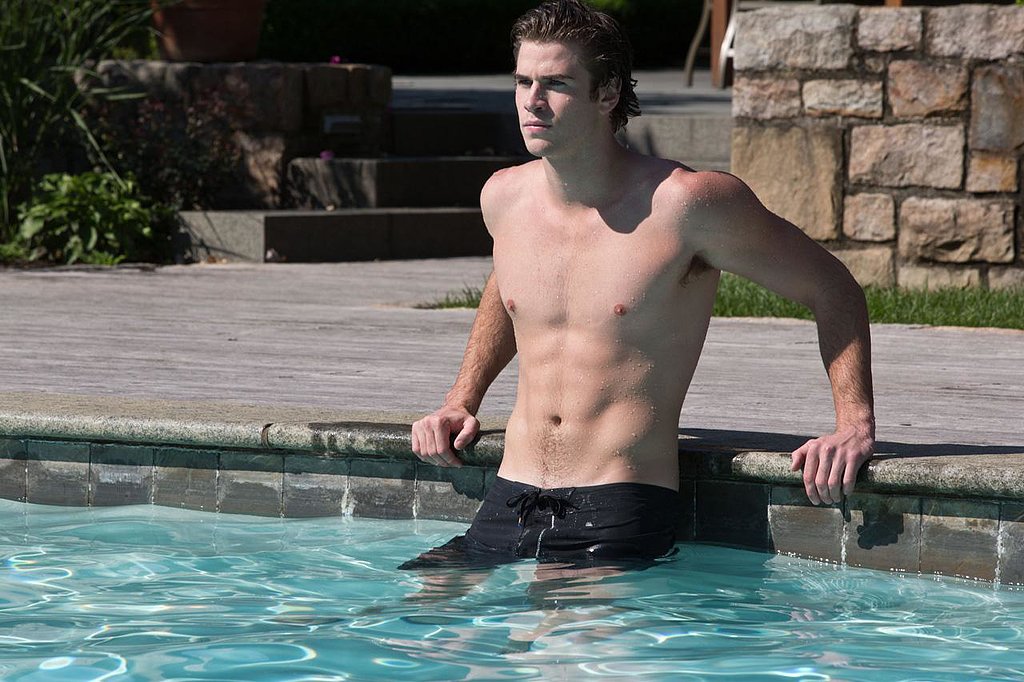 Liam Hemsworth takes a dip in the pool, and into our hearts.
Source: Relativity Media [16]
Matt Damon, Elysium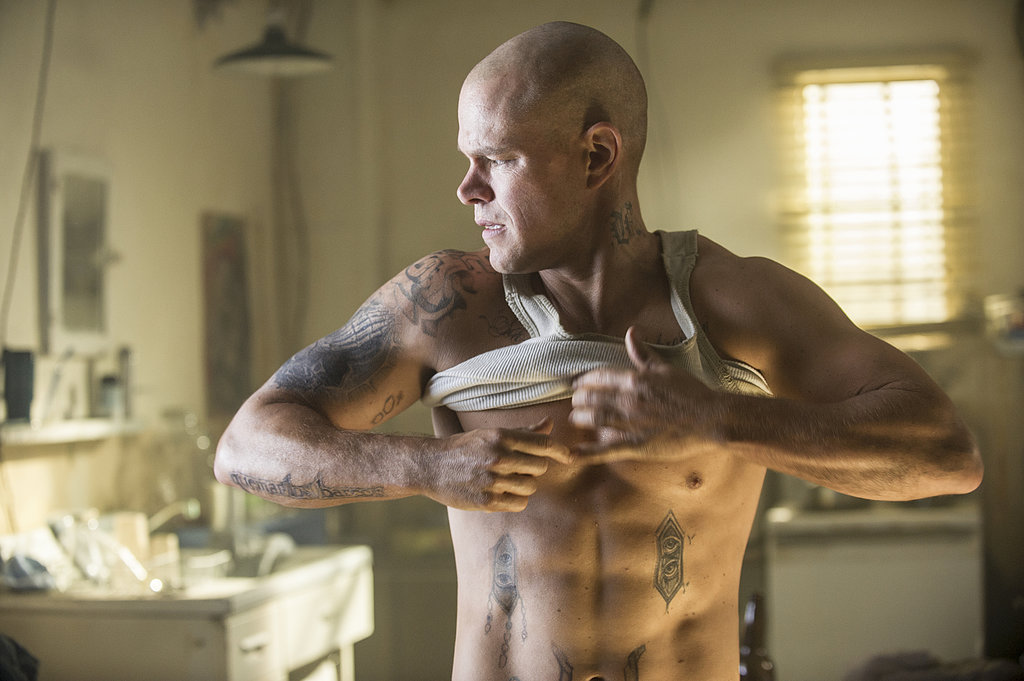 I mean, you don't have to get dressed right this second, Matt.
Source: TriStar Pictures [17]
Hugh Jackman, The Wolverine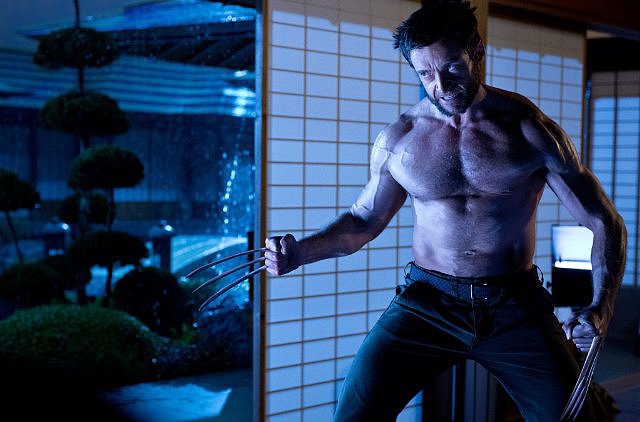 Yeah, you show those claws off.
Alexander Skarsgaard, Disconnect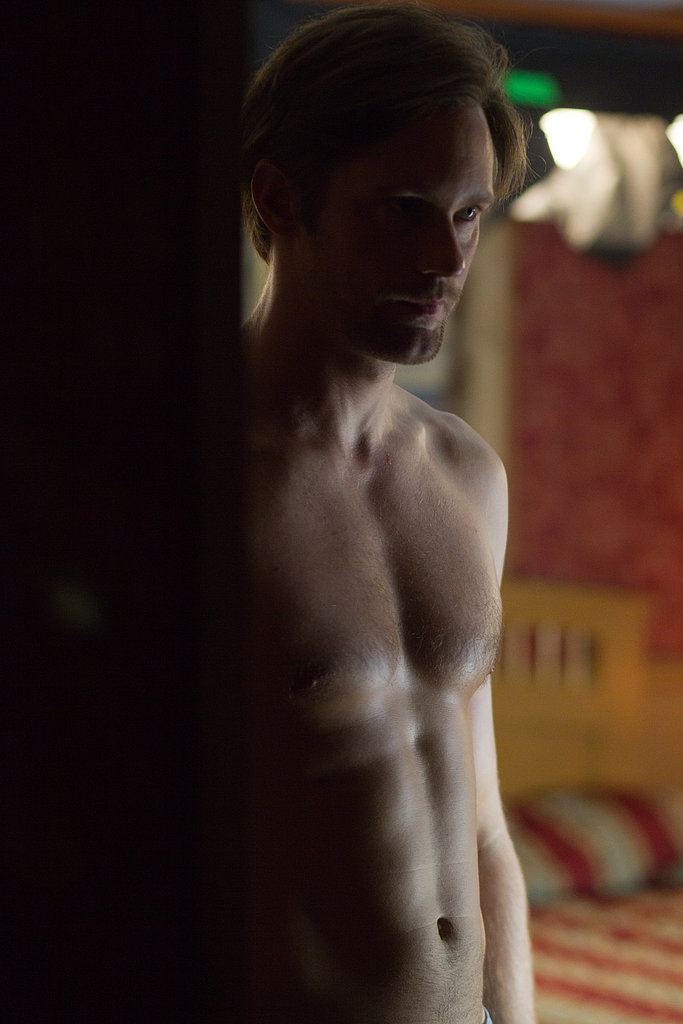 True Blood's Alexander Skarsgaard is no stranger to nudity, but here he shows off his abs on the big screen.
Source: LD Entertainment [18]
Justin Chon, 21 and Over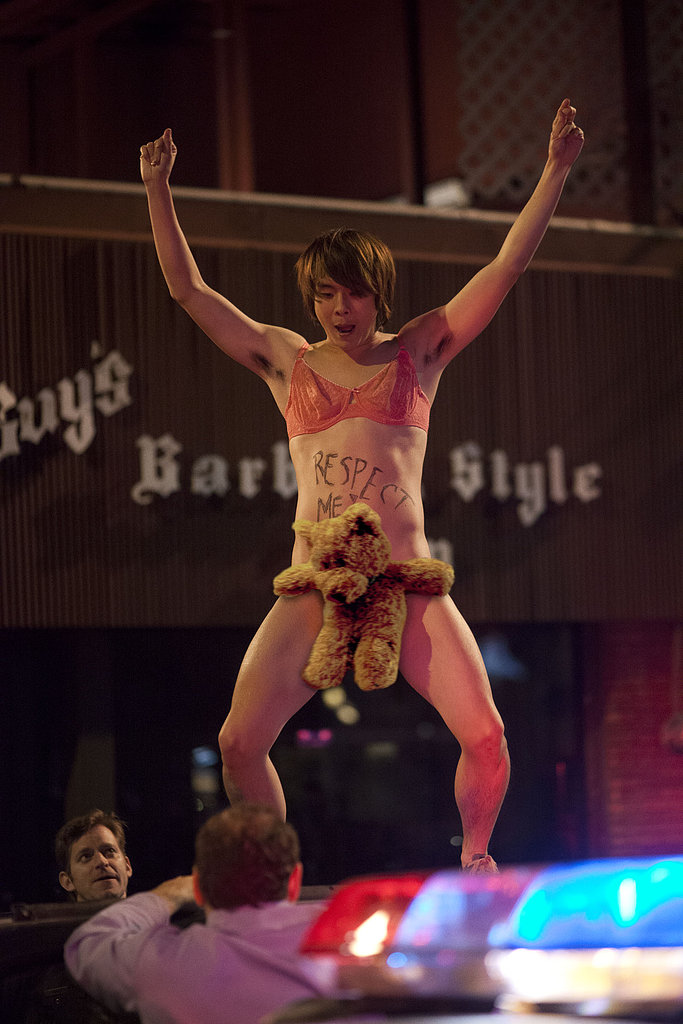 Justin Chon gets out of hand and bares all for his 21st birthday.
Source: Relativity Media [19]
D.J. Cotrona, G.I. Joe: Retaliation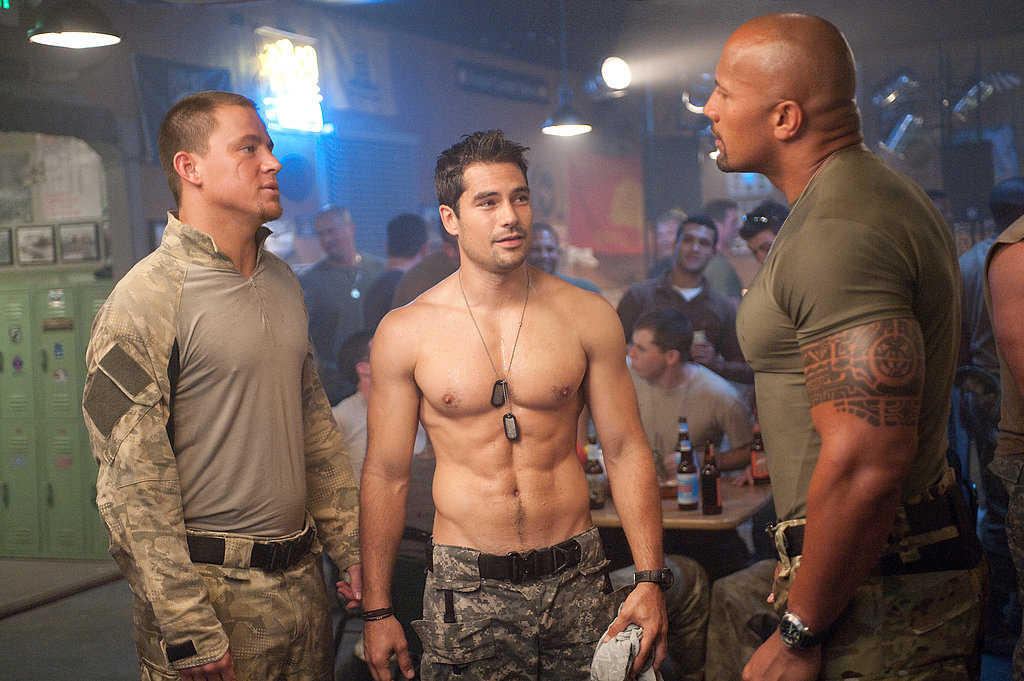 If that's what retaliation looks like, bring it on.
Jim Carrey, The Incredible Burt Wonderstone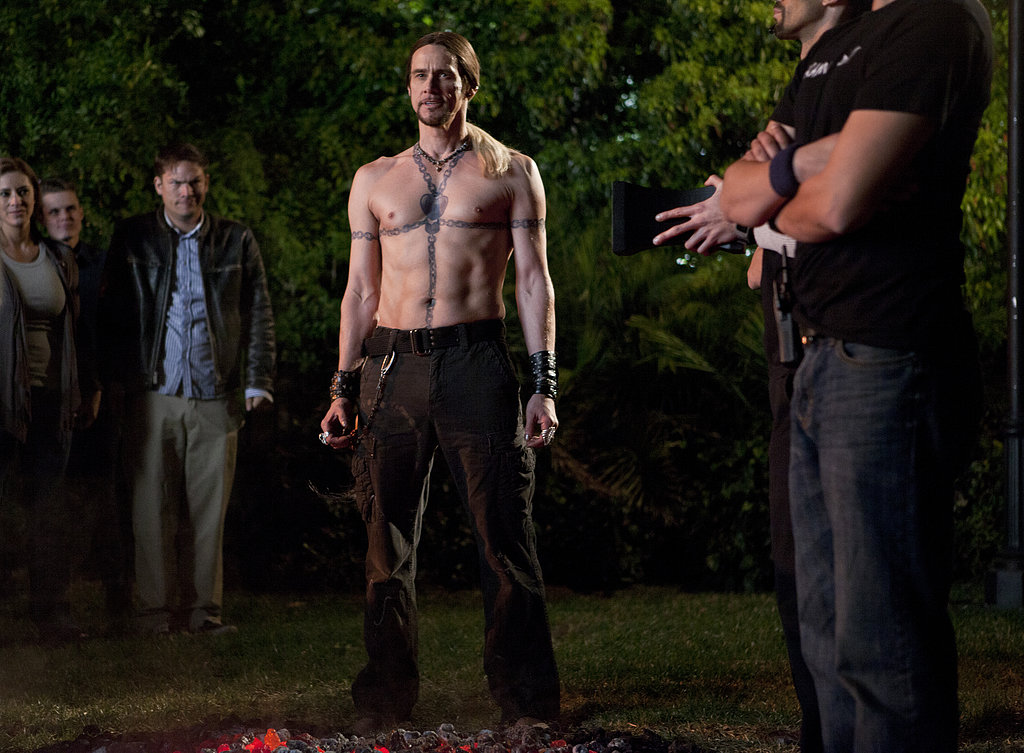 Ryan Gosling, The Place Beyond the Pines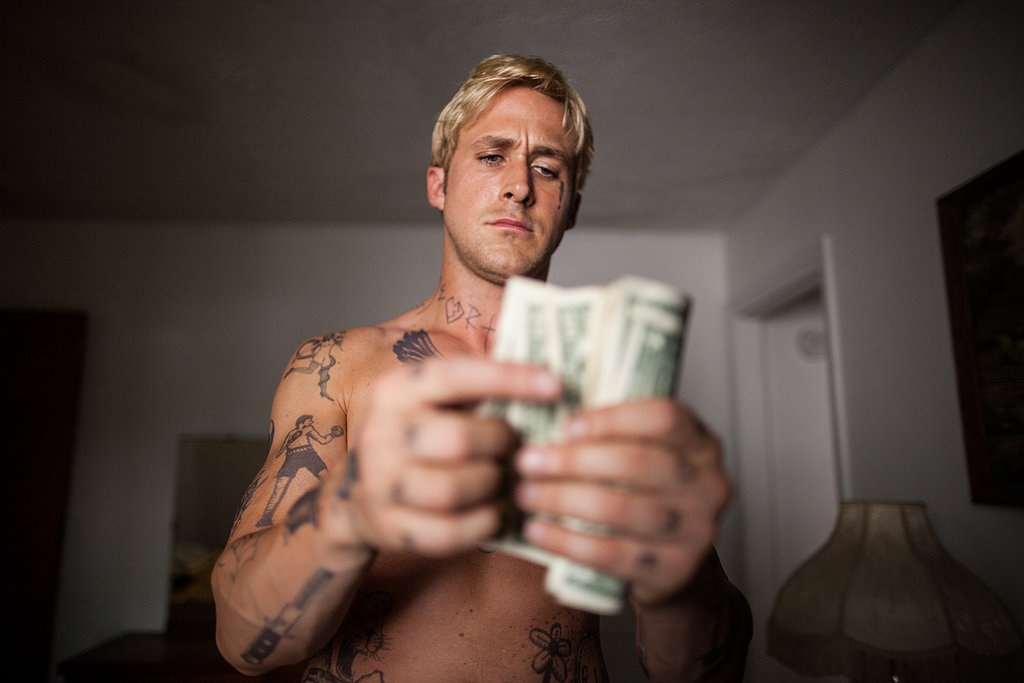 Ryan Gosling [20] goes shirtless [21] to show off his tats and counts some stolen money.
Josh Duhamel, Safe Haven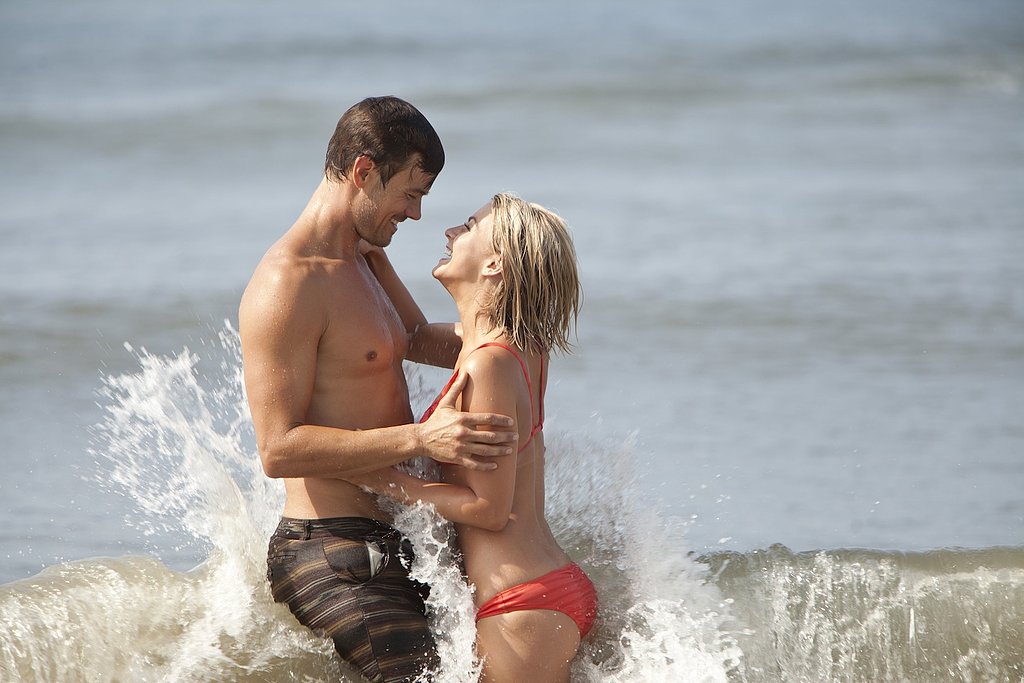 Josh Duhamel [22] shows us what most single dads really look like.
Source: Relativity Media [23]
Robert Pattinson, Cosmopolis
Eric Packer (Robert Pattinson [24]) does everything in his limo, including sex and postsex gunplay. As one does.
Source: Alfama Films [25]
Kevin James, Here Comes the Boom
Kevin James toned up and stripped down to play a teacher-turned-MMA fighter.
Michael Ealy, Think Like a Man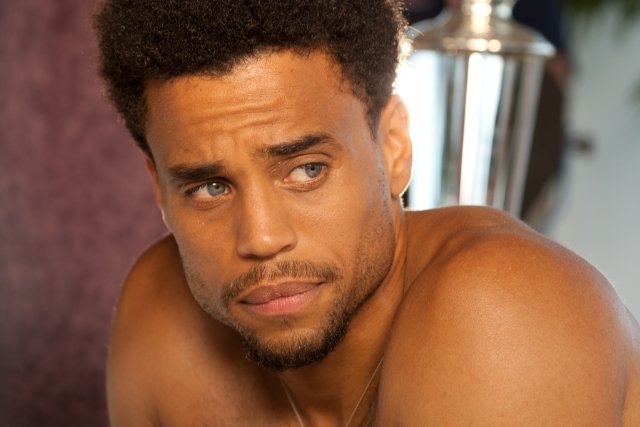 Dominic (Michael Ealy) has beautiful shoulders to rival his gorgeous baby blues.
Source: Screen Gems [26]
Joe Manganiello, What to Expect When You're Expecting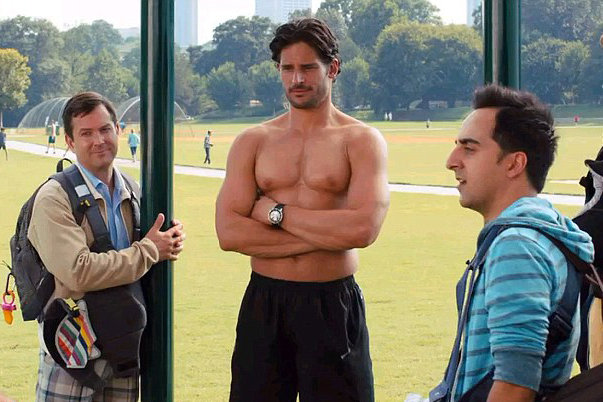 Ewan McGregor, The Impossible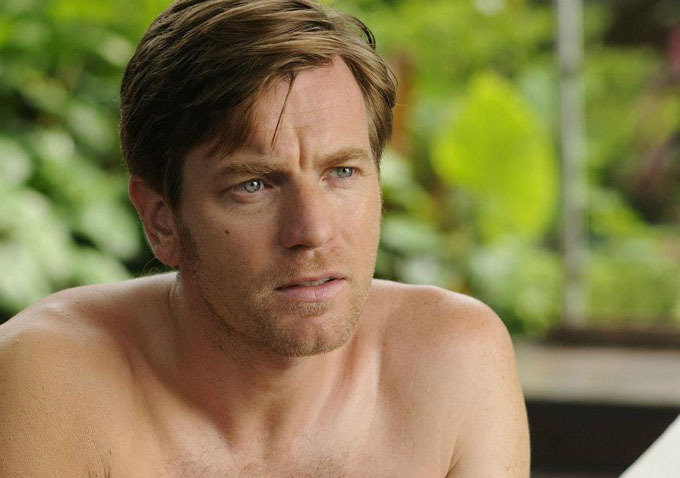 Jim Sturgess, Cloud Atlas
Jim Sturgess may look slightly different here, but we're still crushing on him as a futuristic hero.
Matthias Schoenaerts, Rust and Bone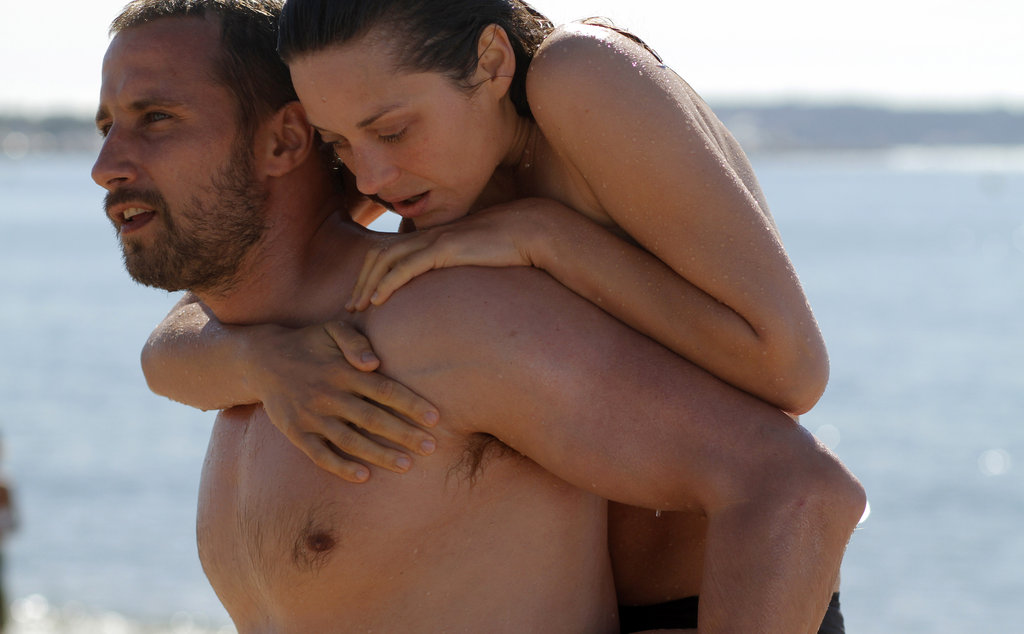 Suraj Sharma, Life of Pi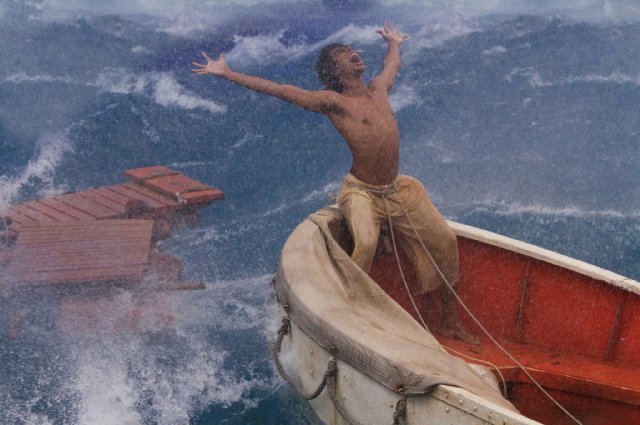 Being stuck on a boat, Pi [27] (Suraj Sharma) pretty much rocks the shirtless [28] look round the clock.
Gerard Butler and Jonny Weston, Chasing Mavericks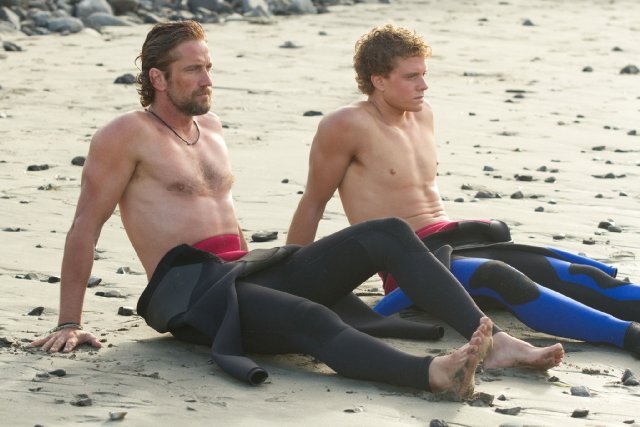 Frosty (Gerard Butler [29]) is a great mentor. First lesson: teach Jay (Jonny Weston) how to rock the naked-on-top, wetsuit-on-bottom look.
Armie Hammer, Mirror Mirror
Armie Hammer gets even more charming with his shirt off.
Source: Relativity Media [30]
Tom Hardy, The Dark Knight Rises
Bane (Tom Hardy) is such a great big hulk of a man that it's pretty impossible to find any shirts that fit. So he just doesn't wear them.
Aaron Taylor-Johnson and Taylor Kitsch, Savages
Ben (Taylor-Johnson) makes up for his ridiculous hairstyle by showing off a bangin' bod.
Andy Samberg, That's My Boy
Rhys Ifans, The Amazing Spider-Man
The Lizard (Rhys Ifans) has a situation, but it's not super hot.
Brad Pitt, Thelma & Louise
Thelma & Louise was one of Brad Pitt [31]'s first roles, and widely credited for being his breakout turn in Hollywood. We wonder why . . .
Photo courtesy of MGM [32]
Hayden Christensen, Life as a House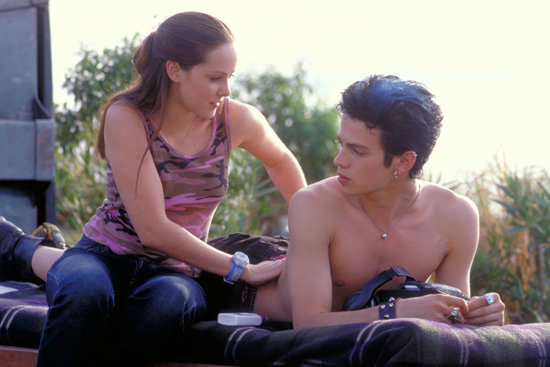 Yet another reason to be jealous of Jena Malone and her onscreen love interests.
Stephen Dorff, Immortals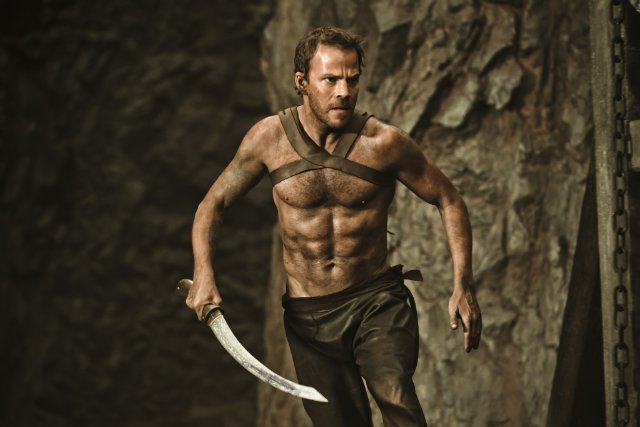 Stephen Dorff proves that he's still sexy and that he's a swordsman.


Photo courtesy of Relativity [33]
Antonio Banderas, The Skin I Live In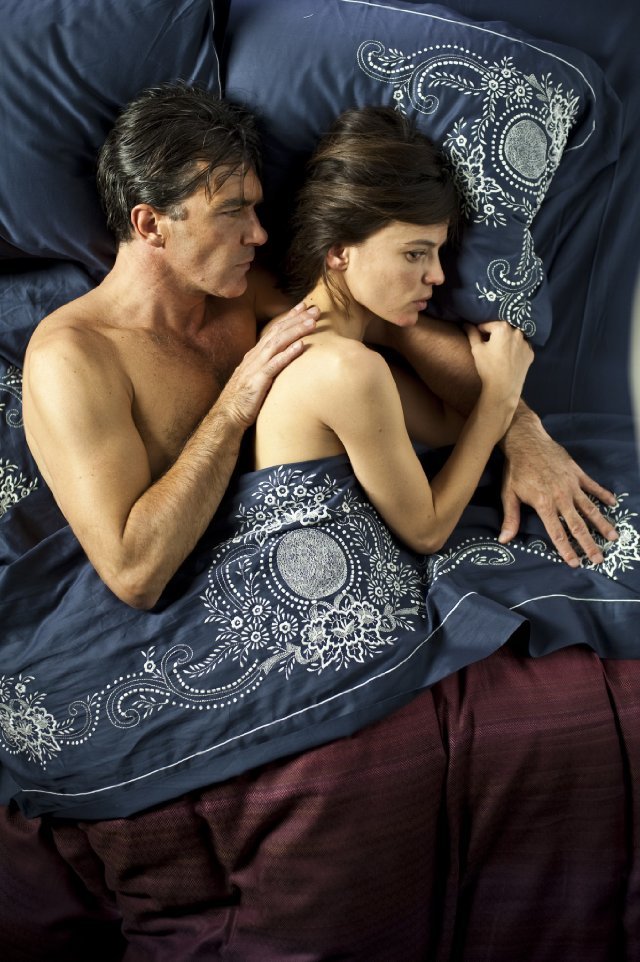 Antonio Banderas [34]: sexy at any age.
Eric Bana, Hulk
Eric Bana [35] looks great as Bruce Banner in 2003's Hulk; just don't make him angry.
Matthew McConaughey, Surfer, Dude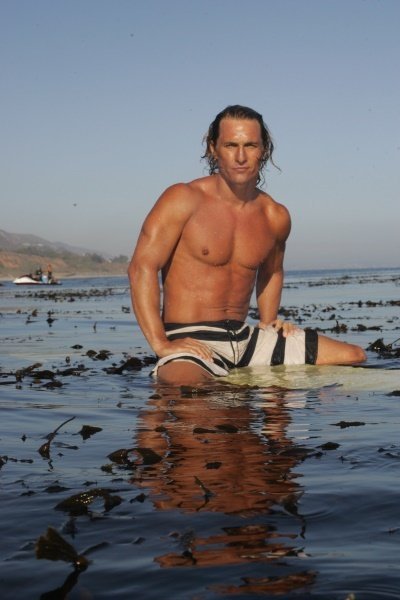 Chris Pine, Blind Dating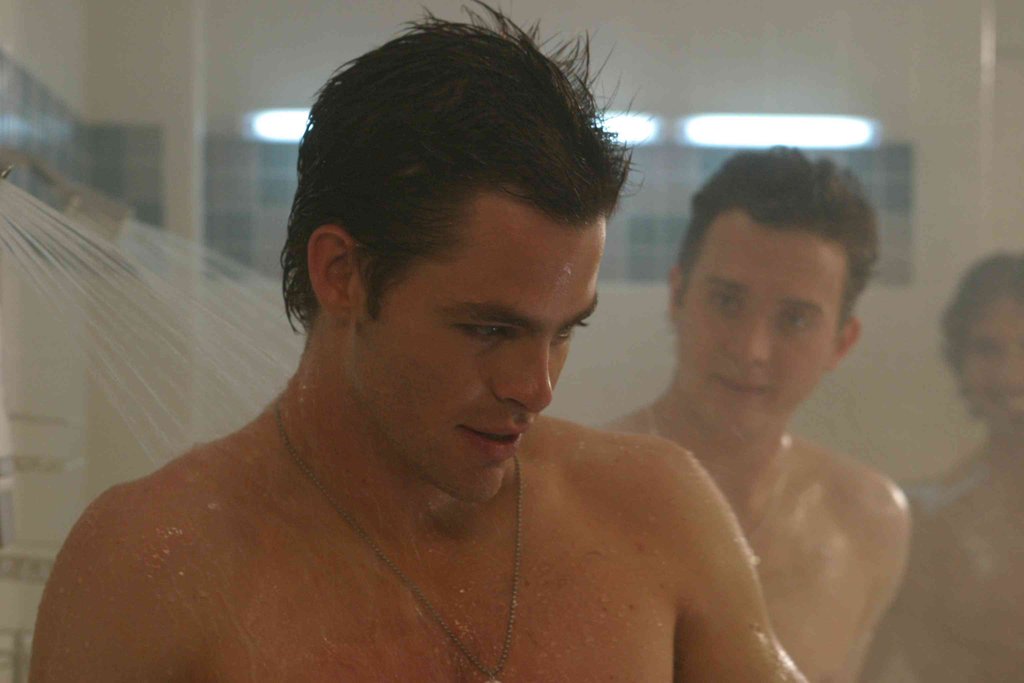 Shower scenes really don't ever get old.
Photo courtesy of Samuel Goldwyn Films [36]
Brad Pitt, Fight Club
There are a few notable movies that Brad Pitt [37] is shirtless [38] in, but none of them comes close to touching his chiseled Tyler Durden in Fight Club. I'd say something else about his performance, but I look at this photo and my brain goes mushy.
Jim Carrey, Me, Myself, & Irene
Jim Carrey [39]'s Charlie (and his other personality, Hank) sleeps beside a mug shot of his lady love Irene (Renée Zellweger [40]).
Christian Bale, Equilibrium
Years before he was Bruce Wayne, Christian Bale [41] already had Batman's buff bod.
Photo courtesy of Miramax [42]
Will Smith, Ali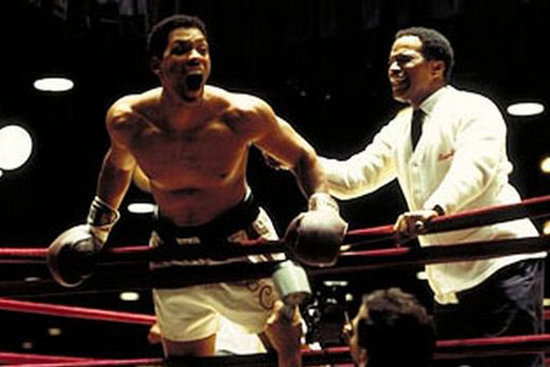 Leonardo DiCaprio, The Beach
DiCaprio's body of work has gained him respect in recent years, but the setting of The Beach showed off his tanned and toned body.
Jason Biggs, American Pie 2
Jason Biggs's Jim Levenstein may feel nervous around foreign exchange student Nadia, but considering his physique, we're not exactly sure why.
Rob Lowe and Thomas Jane, I Melt With You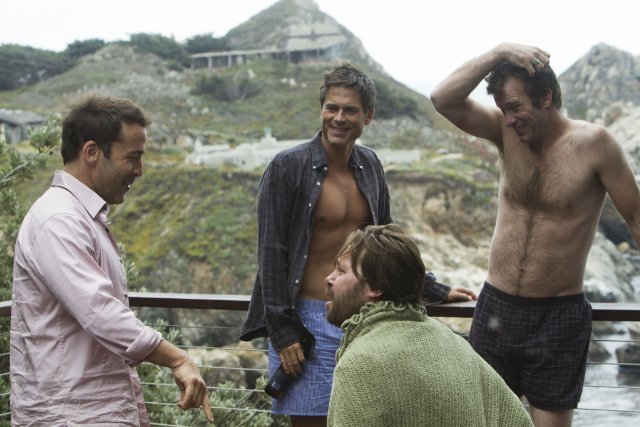 What we have here is a two-for-one shirtless [43] special, my friends.


Photo courtesy of Magnolia Pictures [44]
Joe Manganiello, Magic Mike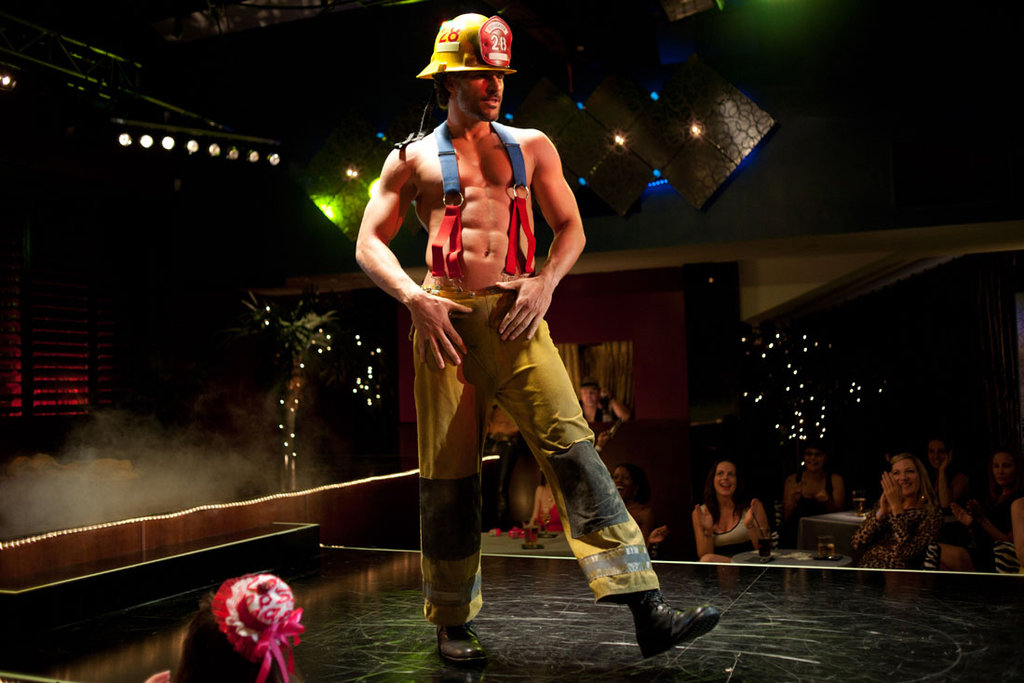 Whether you prefer your Manganiello as a fireman or a werewolf, there's plenty of eye candy to go around.
Johnny Depp, The Rum Diary
Paul Kemp (Johnny Depp [45]) tends to go on drinking binges while on assignment in Puerto Rico, leading to mornings of waking up and being confused about where his clothes are.


Photo courtesy of Film District [46]
Ryan Reynolds, Blade: Trinity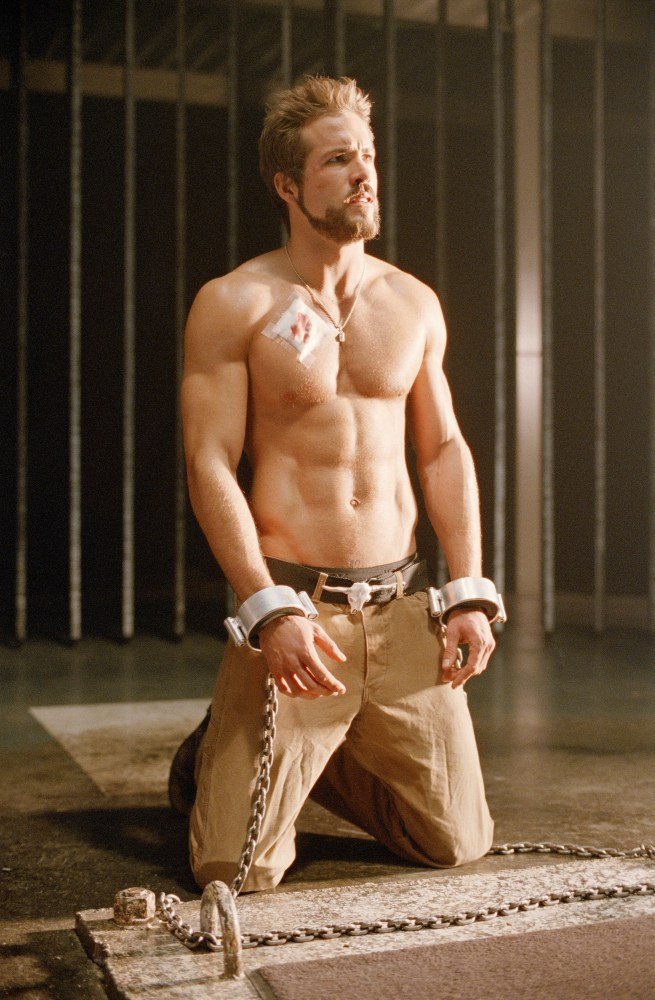 Sure, vampires can be sexy, but you know what's even hotter? A vampire hunter. More specifically, a vampire hunter with an eight-pack.
Adam Rodriguez, Magic Mike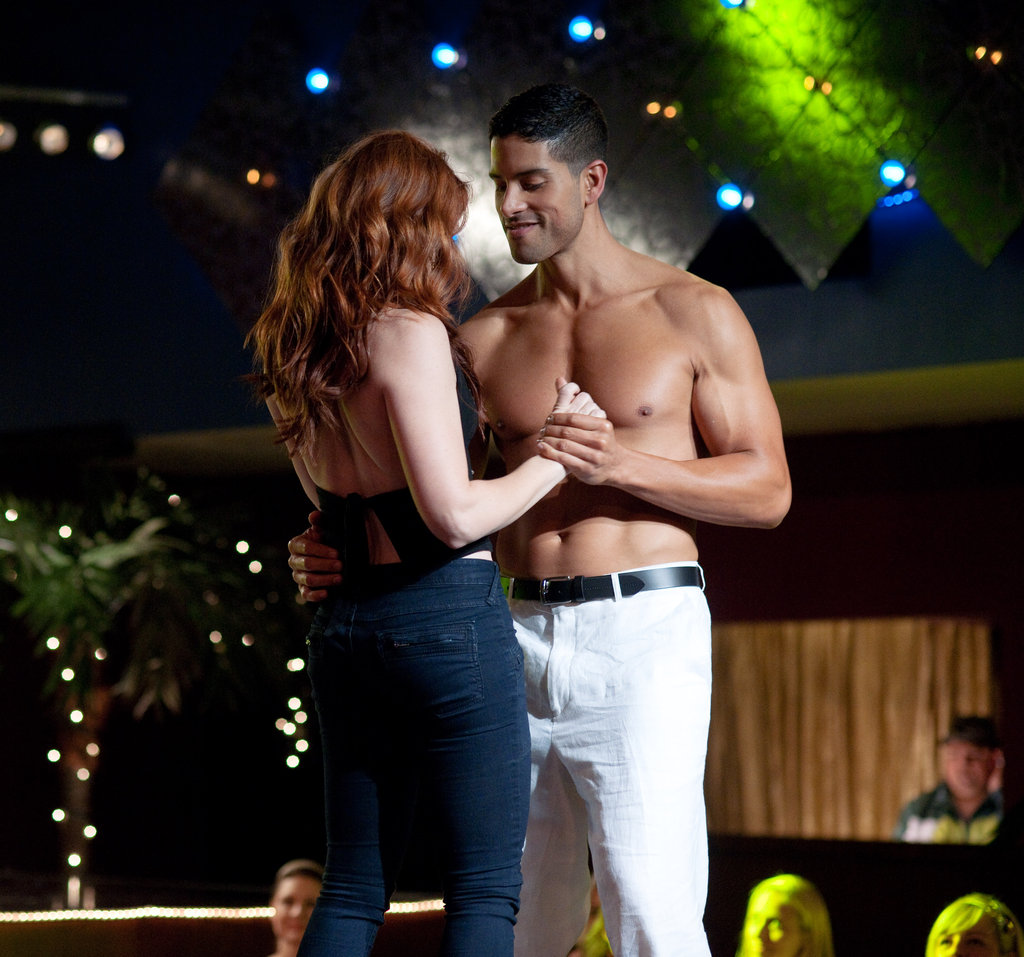 Ryan Phillippe, Cruel Intentions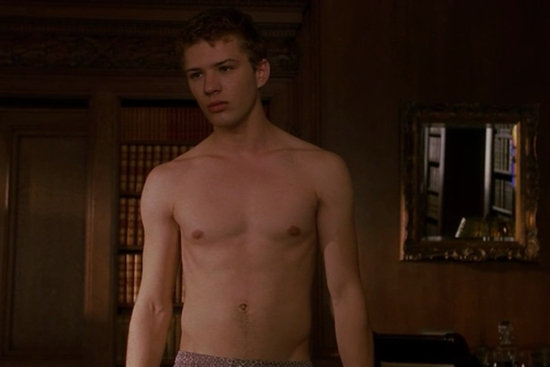 Not even virginal Reese Witherspoon [47]'s Annette or stepsister Kathryn (Sarah Michelle Gellar [48]) could resist Sebastian's charms. Maybe because he's got moves that include getting half-naked in the indoor pool.
Channing Tatum, Magic Mike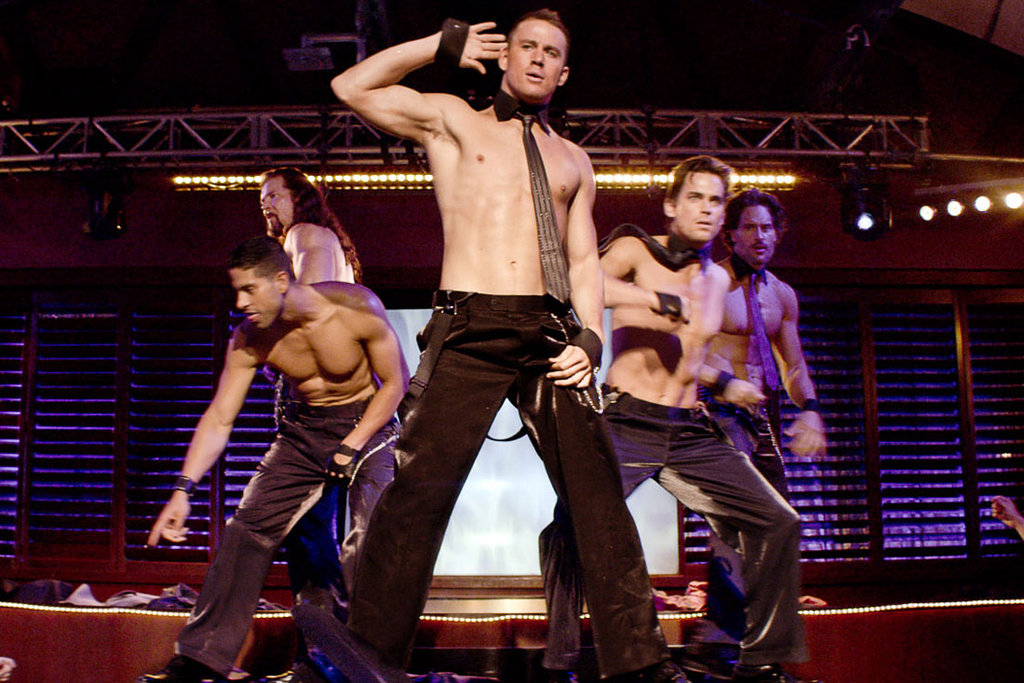 Alex Pettyfer, Beastly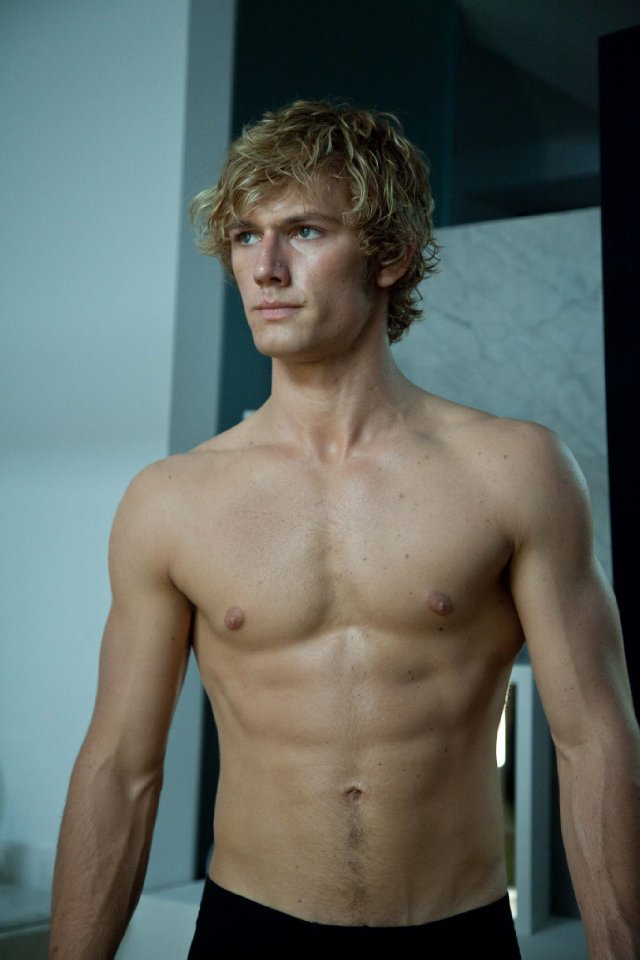 It's a good thing Kyle (Alex Pettyer) gets his bod back after he transforms into a beast, because a six-pack like that is a terrible thing to waste.


Photo courtesy of CBS Films [49]
Justin Timberlake, Friends With Benefits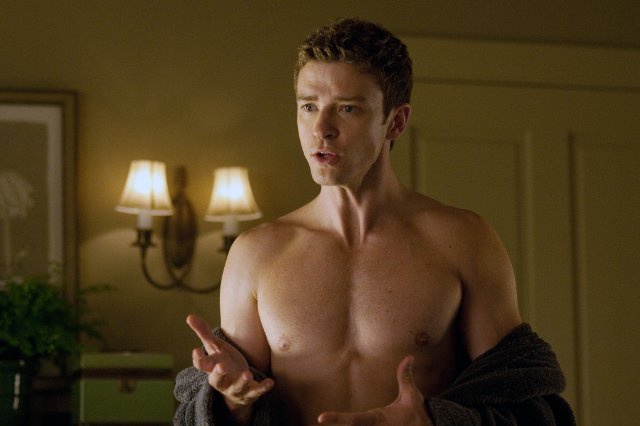 Not only does Dylan (Justin Timberlake [50]) woo Jamie with his cute rapping, but also, he does it with his robe casually draped around his elbows.
Diego Luna, Dirty Dancing: Havana Nights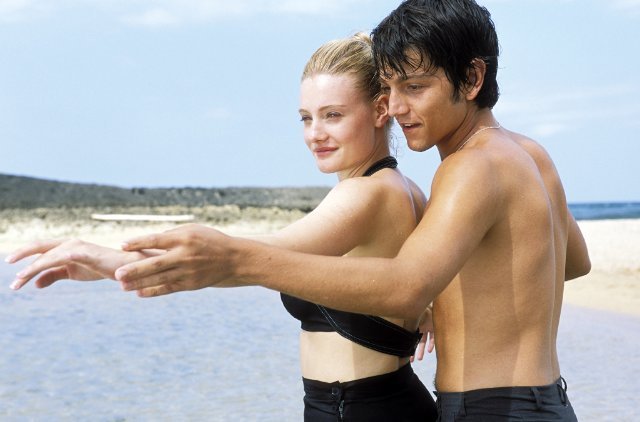 Patrick Swayze, Dirty Dancing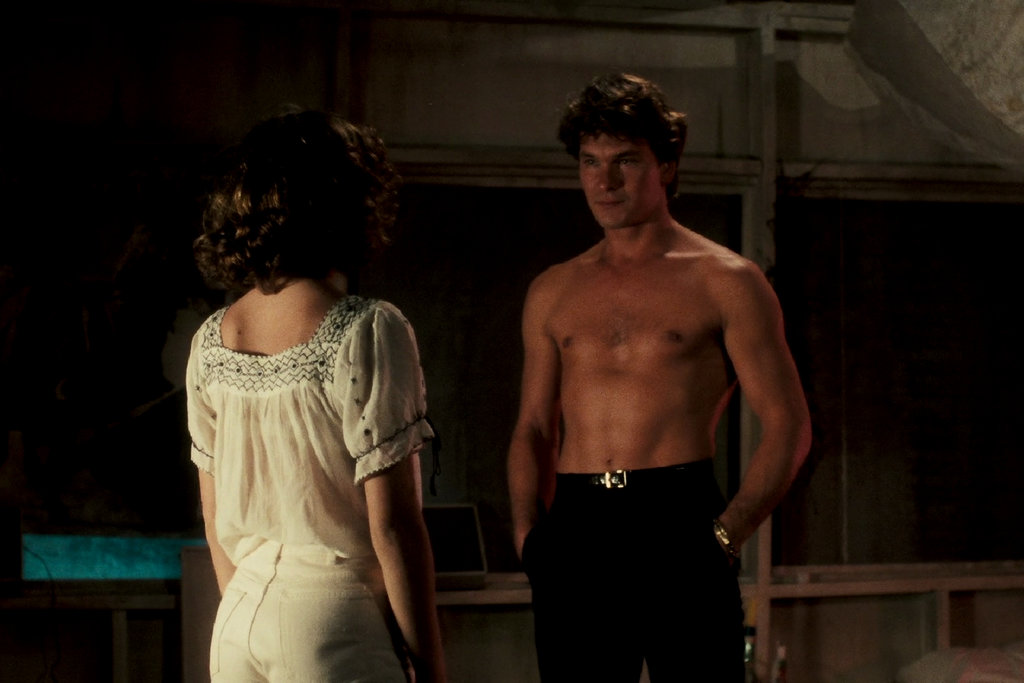 The late Patrick Swayze is best known for his role as Johnny Castle in Dirty Dancing (one of my favorite screen moments [51]). He gained heartthrob status for his sexy dance moves, which allowed him to showcase his bare chest frequently.
Matt Bomer, Magic Mike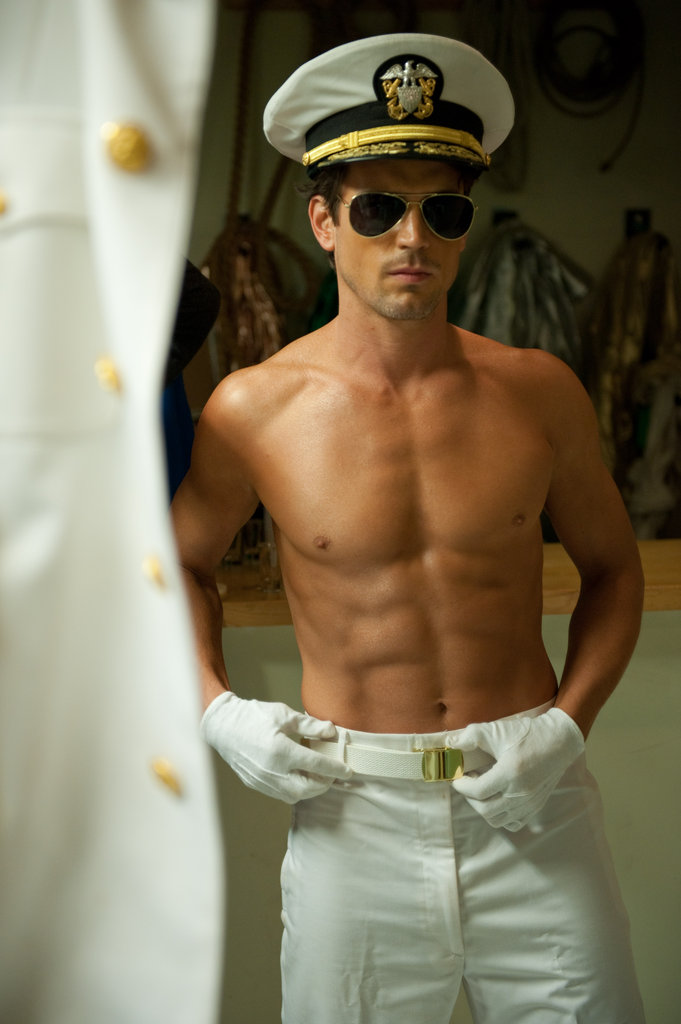 Matt Bomer: a man who looks good in (half of) a uniform.
Tom Hardy and Joel Edgerton, Warrior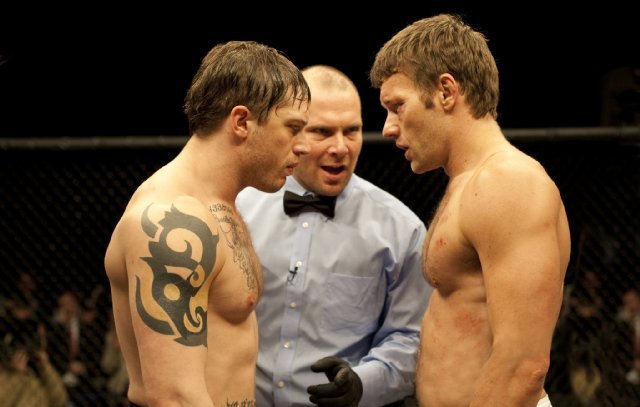 Hugh Grant, Two Weeks Notice
Hugh Grant [52]'s billionaire playboy calls on his assistant (Sandra Bullock [53]) to help him figure out what to wear before events. She's not too keen on this, but we wouldn't have a problem with it.
Zac Efron, The Lucky One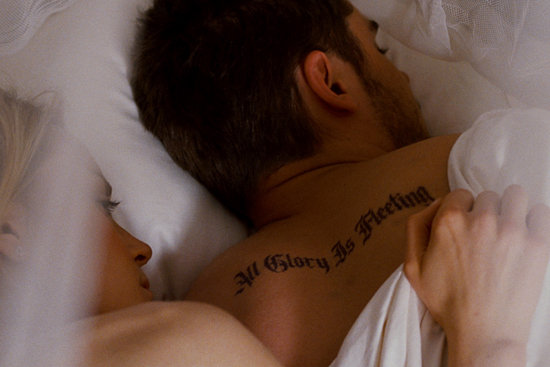 Cheesy tattoo or not, that's one sexy back.
Robert Pattinson, Breaking Dawn Part 1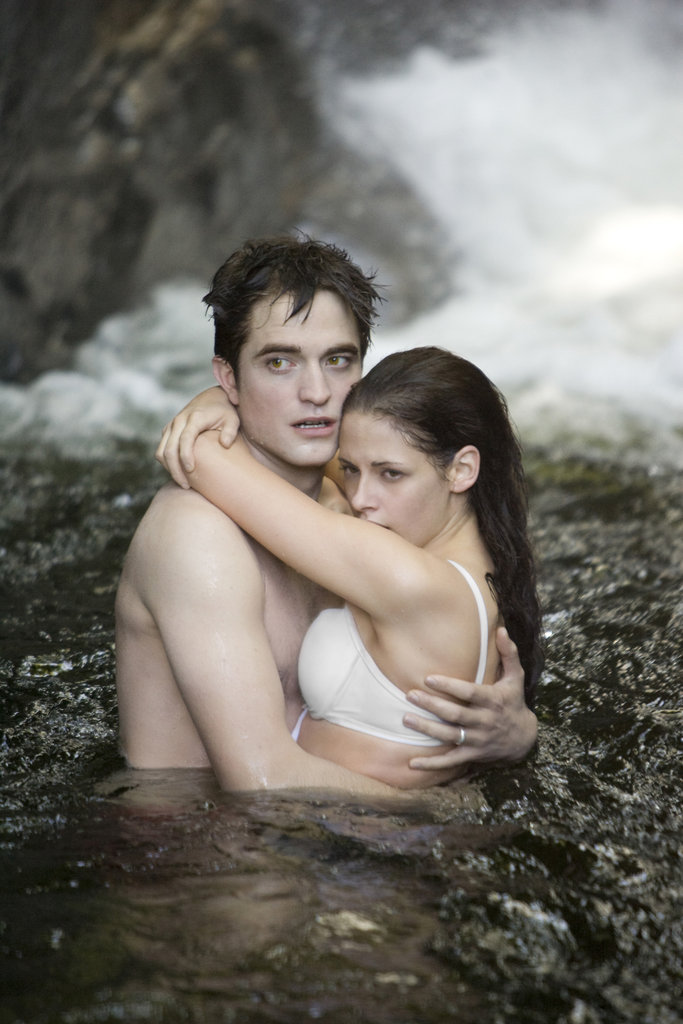 Chace Crawford and Taylor Kitsch, The Covenant
Swim teams: not just on display at the Olympics.
Photo courtesy of Screen Gems [54]
Henry Cavill, Immortals
Adam Scott, Friends With Kids
Adam Scott is adorable no matter what character he plays, so it's easy to see why his BFF would want to be his baby mama.
Christian Bale, American Psycho
Christian Bale [55] got into serious shape for his role as Patrick Bateman, and those abs are almost enough to make you forget about the gory parts — almost.
Jesse Bradford, Swimfan
Madison (Erika Christensen) goes bonkers for Ben (Jesse Bradford), most likely because those muscles turned her mind to mush.
James Franco, Annapolis
Chris Zylka, Shark Night 3D
It's all fun and shirtless [56] games for Nick (Chris Zylka) — until the shark shows up.
Photo courtesy of Relativity Media [57]
Ryan Reynolds, The Amityville Horror
I'm choosing to ignore the fact that Reynolds plays a potential psychopath in this movie and am instead focusing on his hot bod.
Photo courtesy of MGM [58]
Cam Gigandet, Burlesque
Christina Aguilera [59] may be the burlesque dancer in this flick, but it's Cam we want to see dance.
Photo courtesy of Screen Gems [60]
Ryan Guzman, Step Up Revolution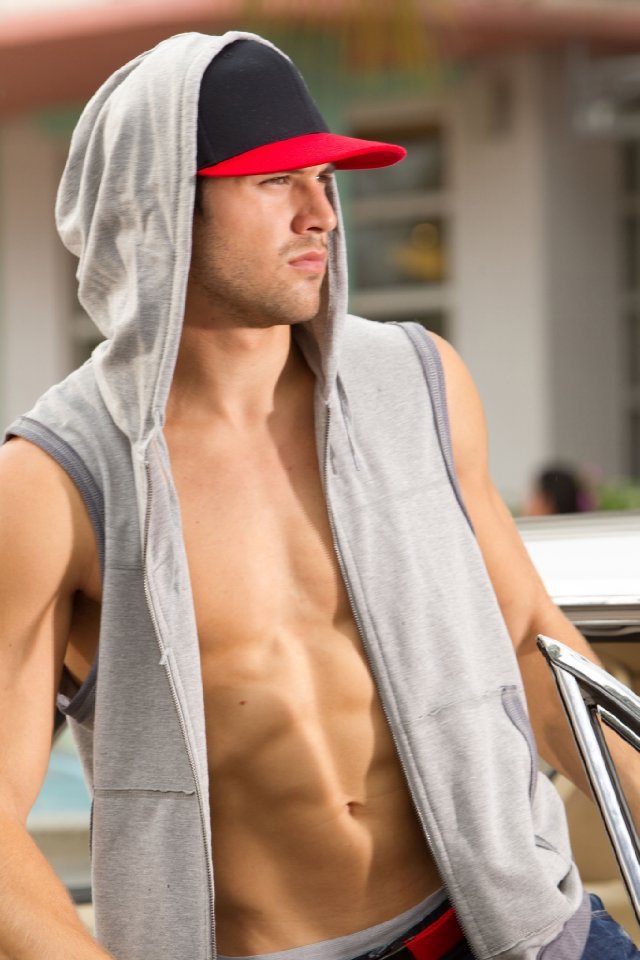 This guy has that body and dance skills? Where do I sign?
Paul Newman, Cool Hand Luke
Gerard Butler, 300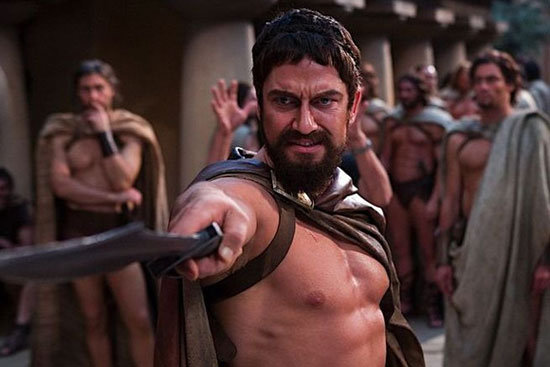 Whoever thought to sell 300 [61] as a man's man action flick missed out on a major marketing opportunity with a female audience. Gerard Butler [62]'s chiseled chest should have had a special thanks in the credits.
The Wolf Pack, Eclipse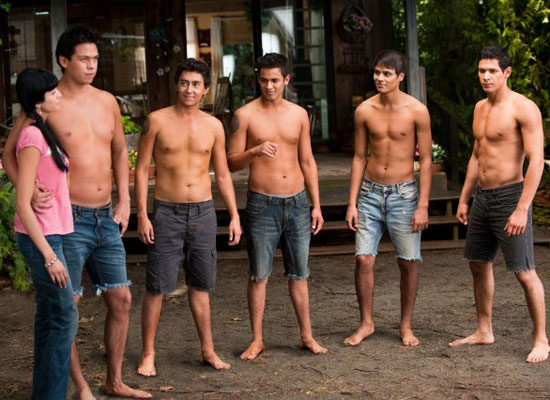 Taylor Lautner [63]'s abs may have been the star of New Moon [64], but his fellow werewolves get some ample screen time in Eclipse [65]. No wonder they make all the ladies howl (sorry, I couldn't help myself).
Ryan Gosling, Crazy, Stupid, Love
Hannah (Emma Stone [66]) echoes the sentiments of every woman in the world when she sees Jacob (Ryan Gosling [67]) with his shirt off for the first time. And I quote: "Seriously? It's like you're photoshopped!"
Ryan Reynolds, The Proposal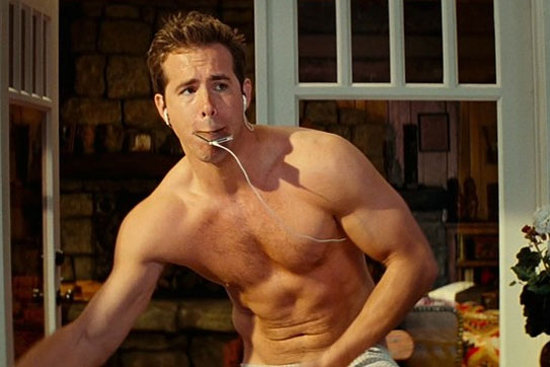 Any shirtless [68] Ryan Reynolds [69] moment is memorable, but I particularly love his topless scenes in The Proposal [70]. Of course, things get even hotter when Ryan drops his towel later on in the movie.
Tom Cruise, Rock of Ages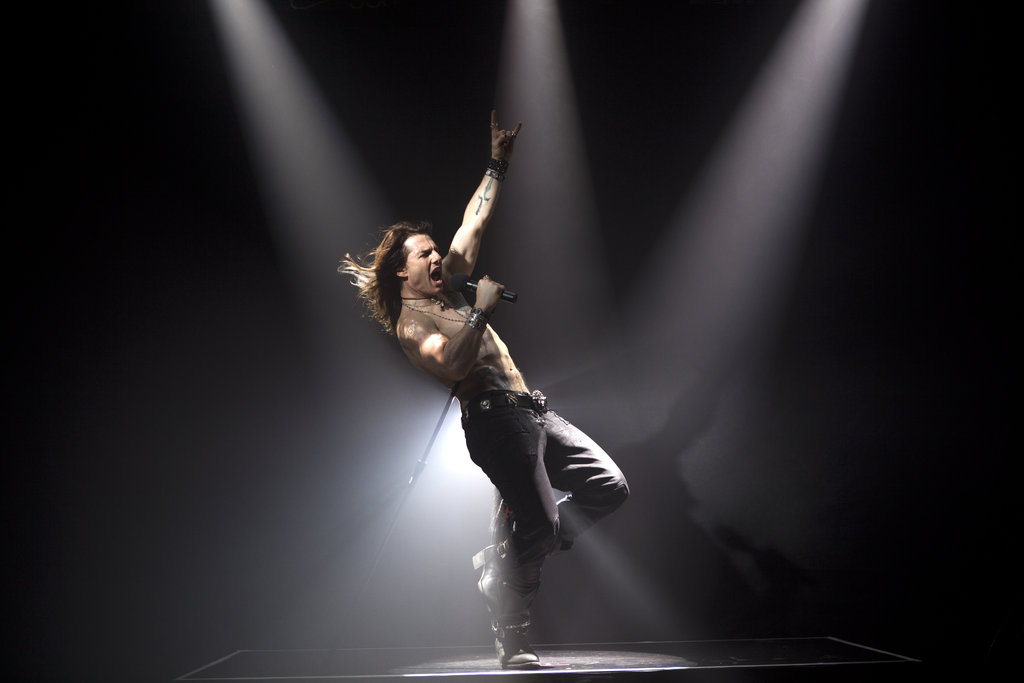 Josh Hartnett, Lucky Number Slevin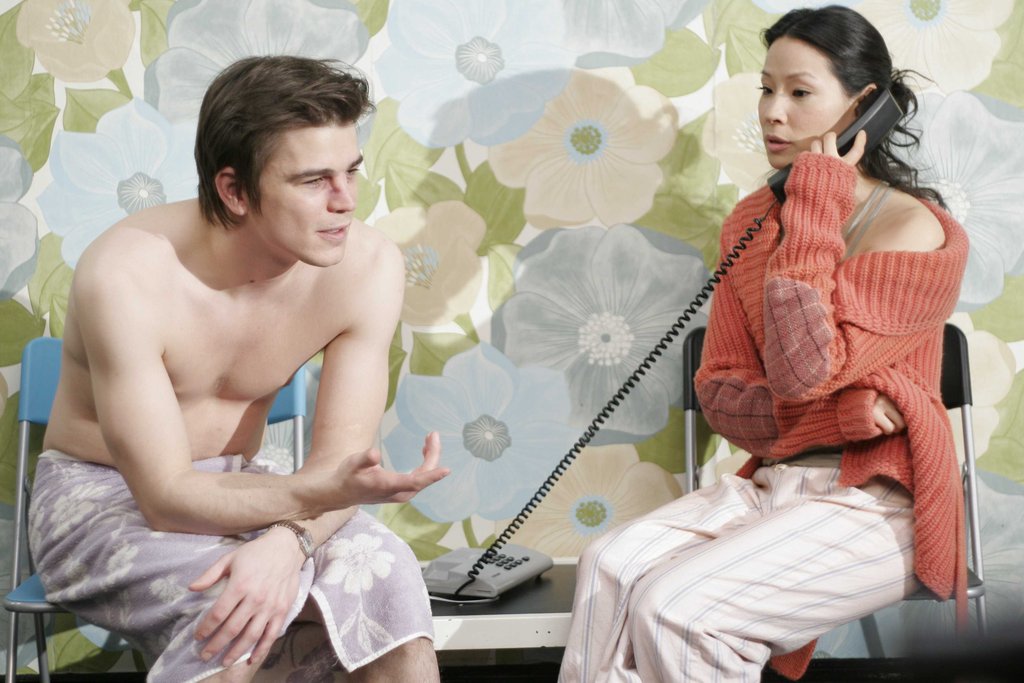 With a bare-chested Josh Hartnett [71] mere inches away, Lucy Liu [72] doesn't seem to be paying too much attention to that phone call.
Michael Fassbender, 300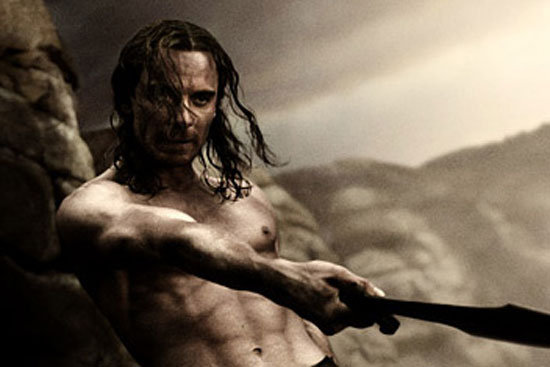 The cinematography in 300 did Michael Fassbender's taut tummy nothing but favors.
Matt Damon, School Ties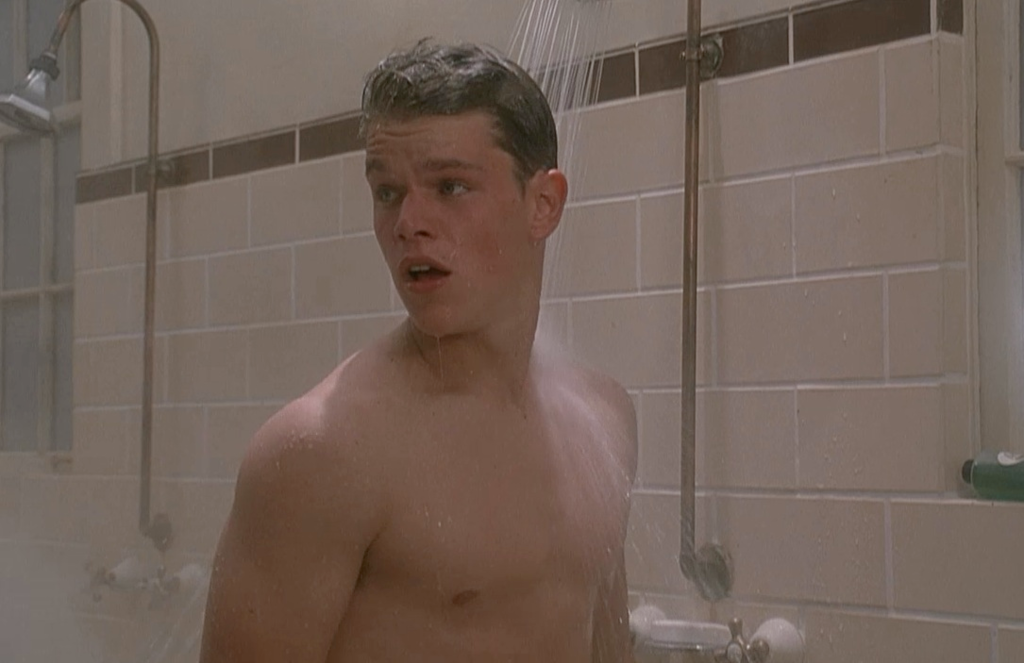 Ah, the boys' locker room: the mecca of shirtless [73] guys.
Jim Sturgess, One Day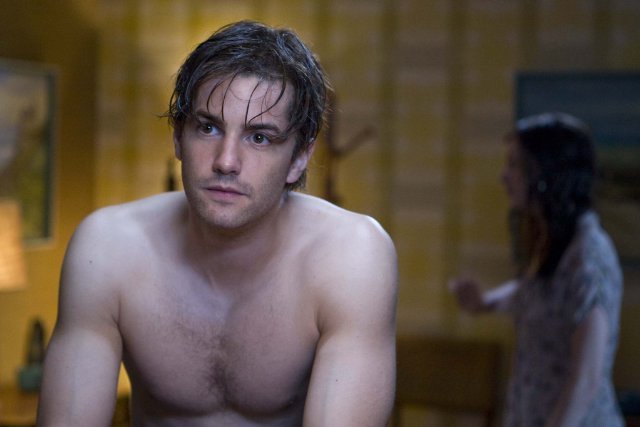 Dexter (Jim Sturgess) is a bit arrogant, but with a body like that, I'd be cocky too.
Joseph Gordon-Levitt, Hesher
Hesher (Joseph Gordon-Levitt) loves fire almost as much as he hates wearing shirts.
Photo courtesy of Kimmel International [74]
Jesse Metcalfe, John Tucker Must Die
There's a reason all the ladies can't resist John Tucker — and you're looking at it.
Alex Pettyfer, Magic Mike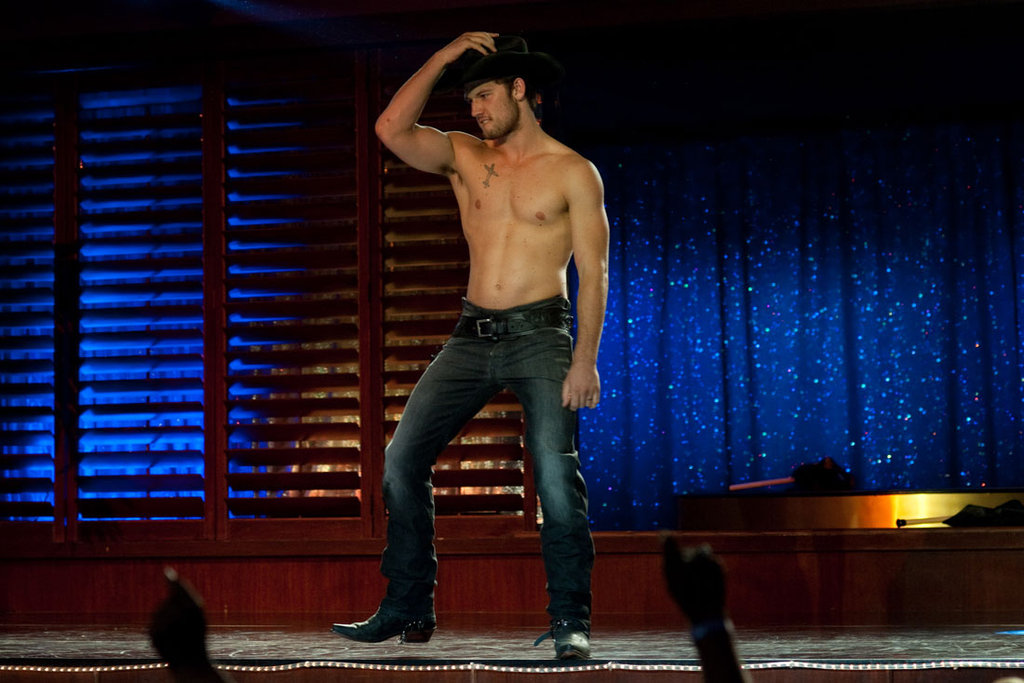 Adam (Alex Pettyfer) may be new to strip clubs, but that chest makes him a perfect addition to the all-male revue.
Mark Wahlberg, Date Night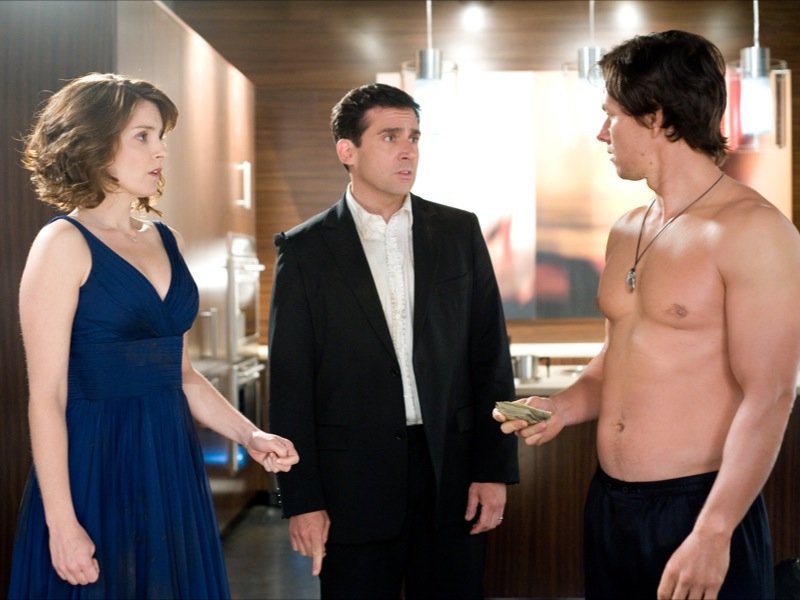 Ben Affleck, Gigli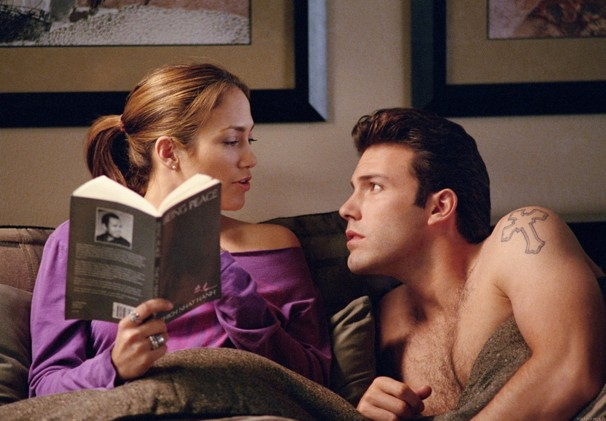 Bennifer got plenty of negative responses from their 2003 bomb, Gigli, but not enough praise for Affleck's physique.
Andrew Garfield, The Amazing Spider-Man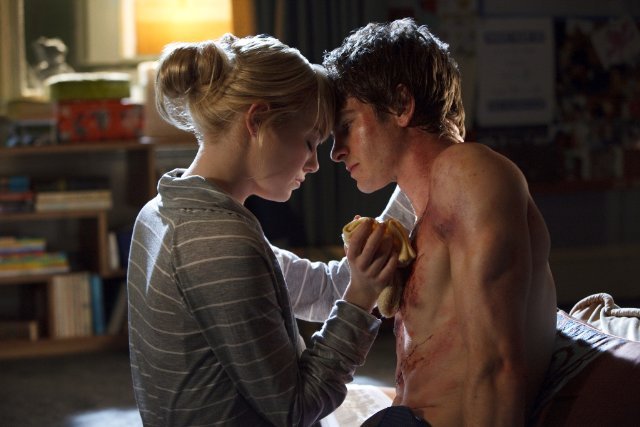 Russell Brand, Arthur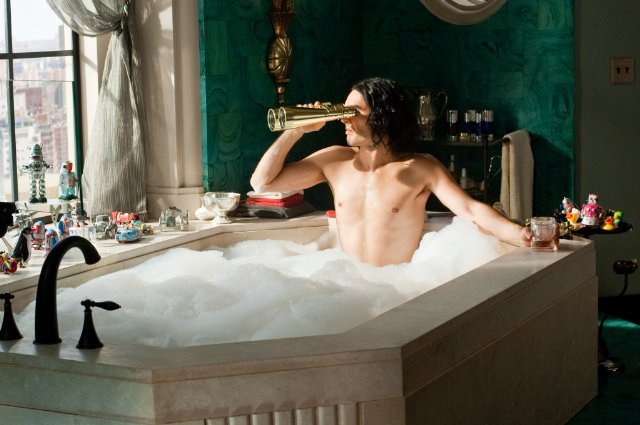 Ken Jeong, The Hangover Part II
Mr. Chow (Ken Jeong) isn't exactly of the same stature as his sexiest man alive costar Bradley Cooper [75], but that doesn't stop him from showing his chest (and a lot more) after a raucous night in Bangkok.
Taylor Kitsch, Savages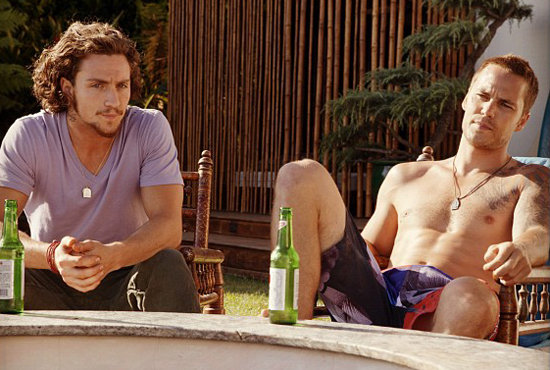 Whether Taylor Kitsch is sporting a buzzcut or long locks, one thing stays the same: that six-pack.
Woody Harrelson and Pierce Brosnan, After the Sunset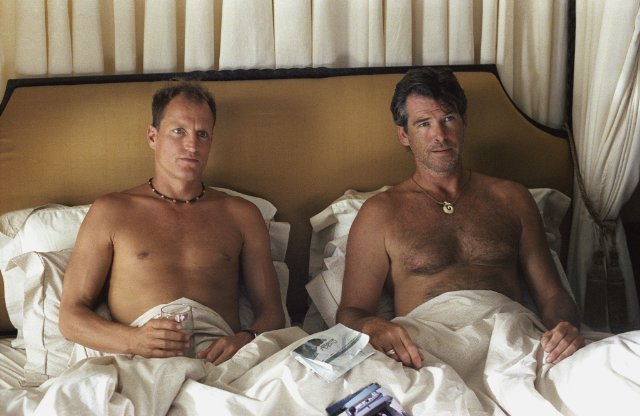 Chris Evans, Captain America: The First Avenger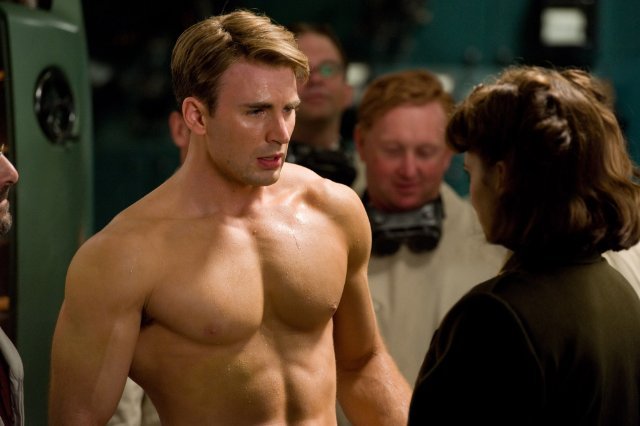 Steve Rogers (Chris Evans) goes from scrawny to sexy with the help of a magic machine. Super, indeed.
Liam Hemsworth, The Last Song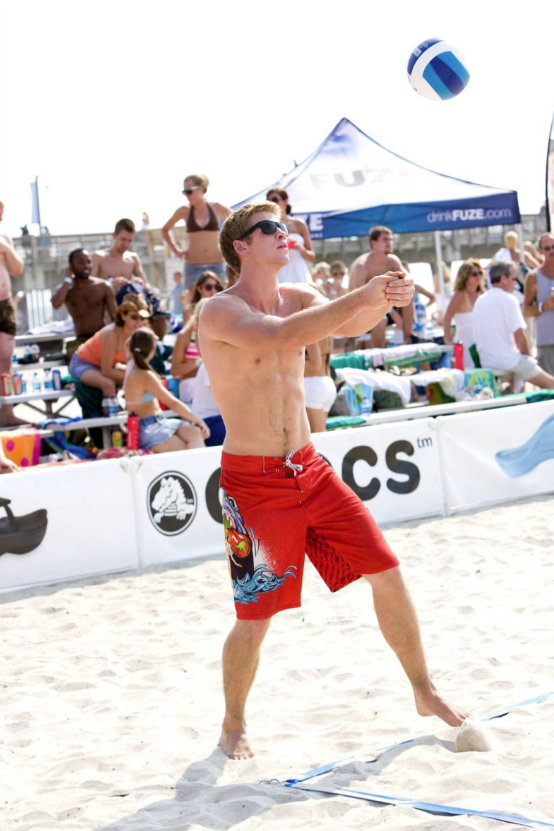 Matthew McConaughey and Bradley Cooper, Failure to Launch
Justin Theroux, Charlie's Angels: Full Throttle
Matthew McConaughey, Fool's Gold
Fool's Gold [76] may not be a good movie by any stretch of the imagination, but Matthew McConaughey [77]'s wardrobe — a pair of trunks and a smile — stays with you.
Robert Pattinson, Bel Ami
Adrien Brody, Predators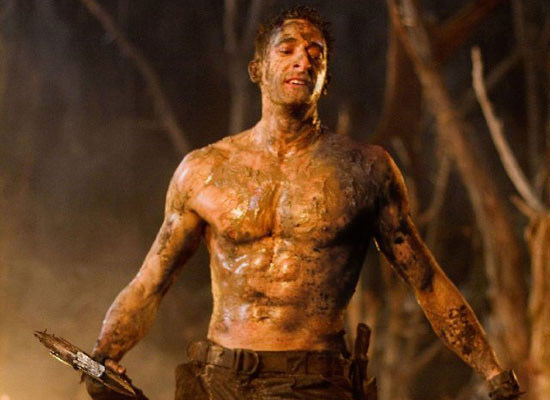 If you sat through the sci-fi horror flick Predators [78], then you were treated to quite the reward: Adrien Brody [79] goes into hero mode and loses his shirt in the process. If you doubted his prowess as an action star, then may I direct you to the washboard on your left?
Michael Fassbender, Shame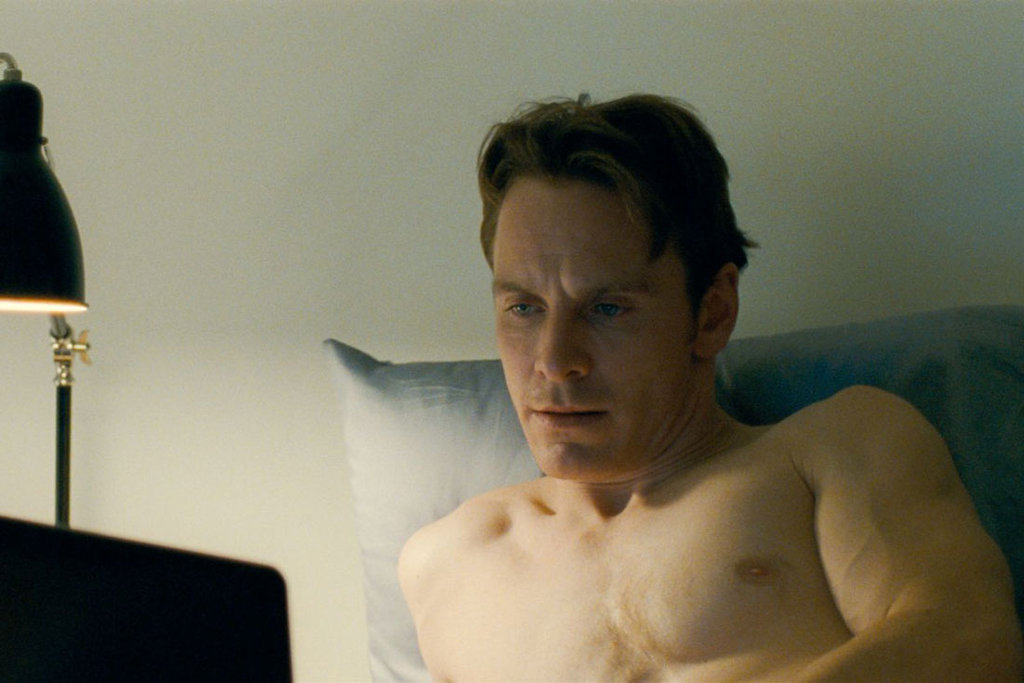 You probably don't want to know what Michael Fassbender's character is looking at on his computer, so just enjoy the glory of his upper body.
Kellan Lutz, Immortals
Vince Vaughn, Starsky & Hutch
Tobey Maguire, Spider-Man
I never gave Tobey Maguire [80] a second look until I saw Spider-Man back in the day. He starts off as gangly Peter Parker, but who could forget the scene where he checks out his hot new bod for the first time?
Taylor Kitsch, John Carter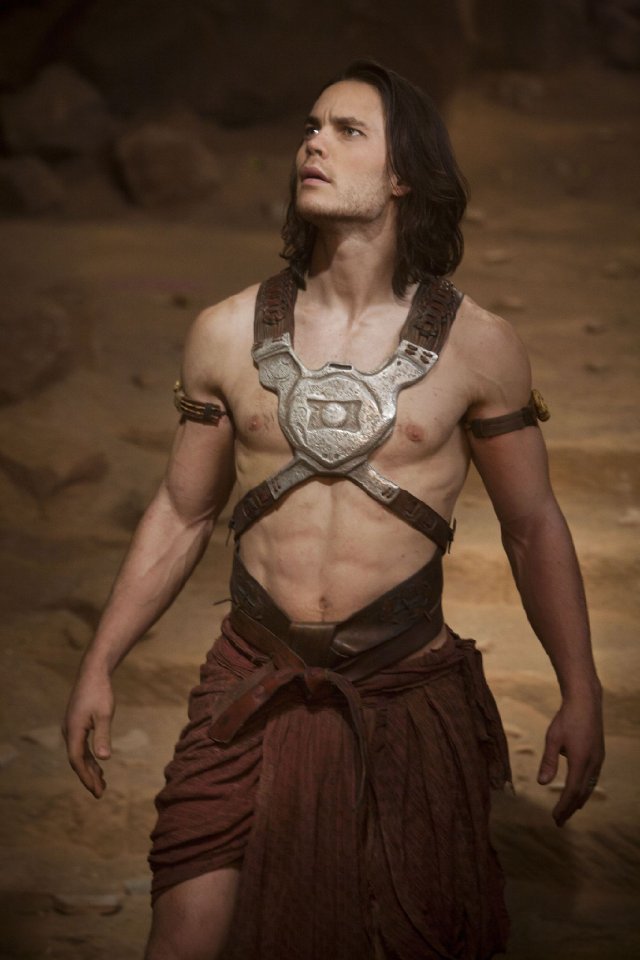 If these are the outfits that everyone is wearing in outer space, then let me know when the next launch is.
Bruce Willis, Striking Distance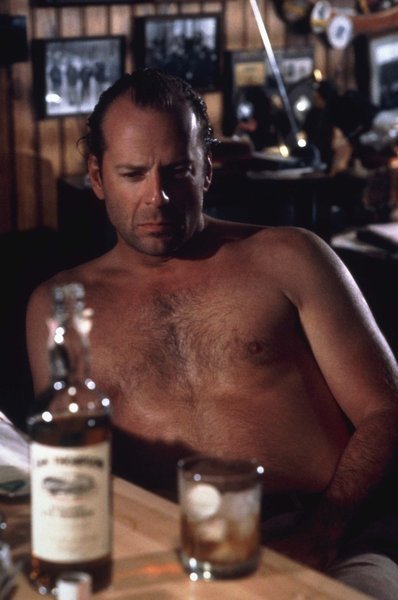 Matthew Davis, Blue Crush
With a body like that, Matthew Davis's football-player character could have easily been a jerk, but instead he was a total sweetie. Swoon.
Channing Tatum, The Vow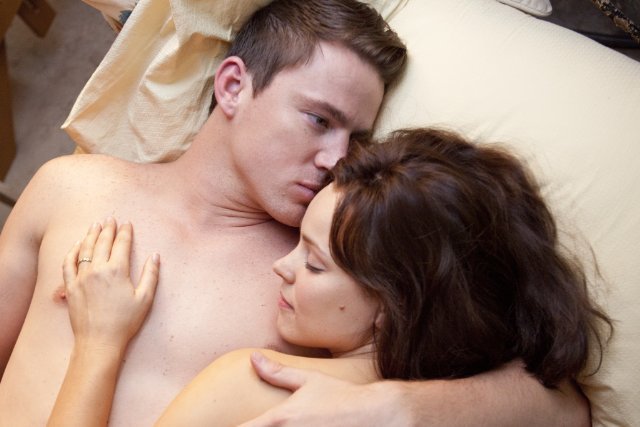 Brendan Fraser, School Ties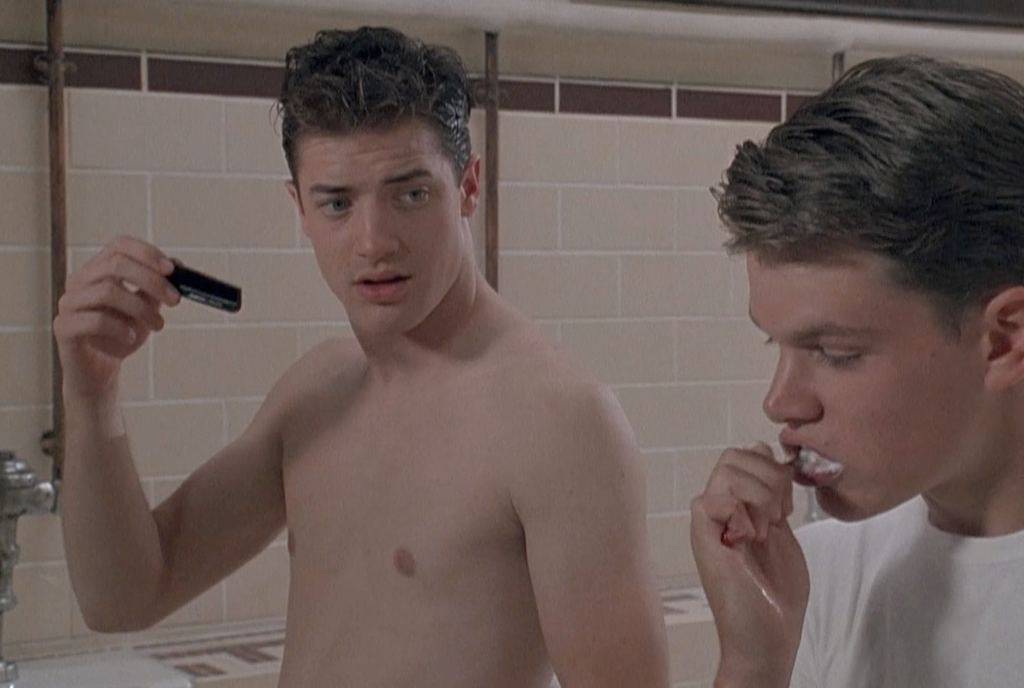 Ben Foster, X-Men: The Last Stand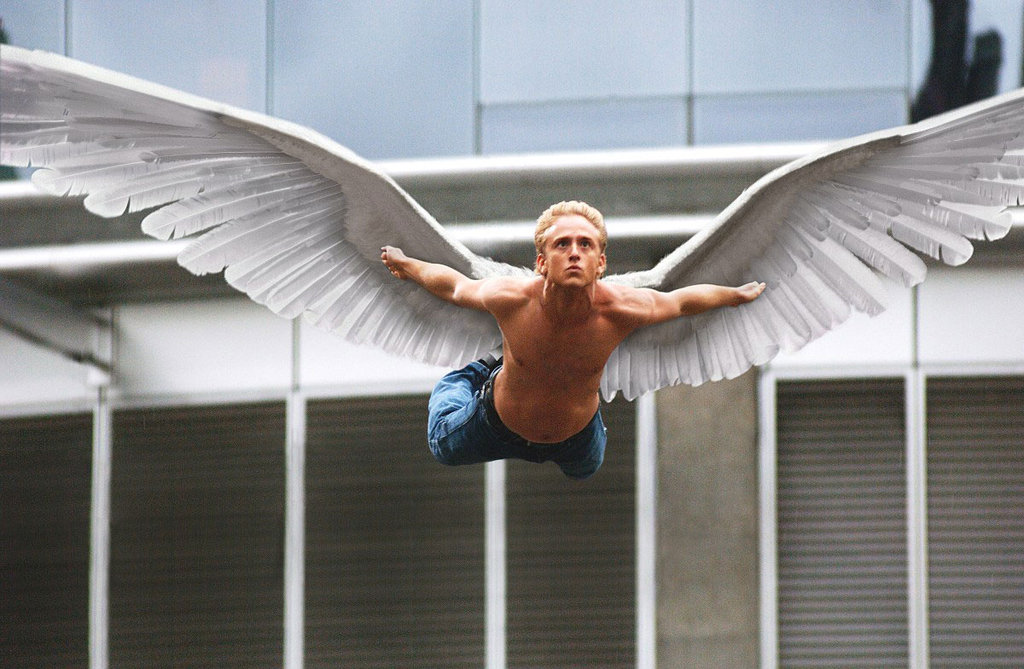 Bare chest not enough for you? How about some giant wings to complement that look?
Jason Momoa, Conan the Barbarian
Years of Baywatch training definitely helped Jason Momoa prepare for this ab-tastic moment.
Jake Gyllenhaal, Jarhead
Nothing goes better with a tanned, toned chest than a dirty Santa hat. Happy holidays, everyone.
Mark Wahlberg, The Fighter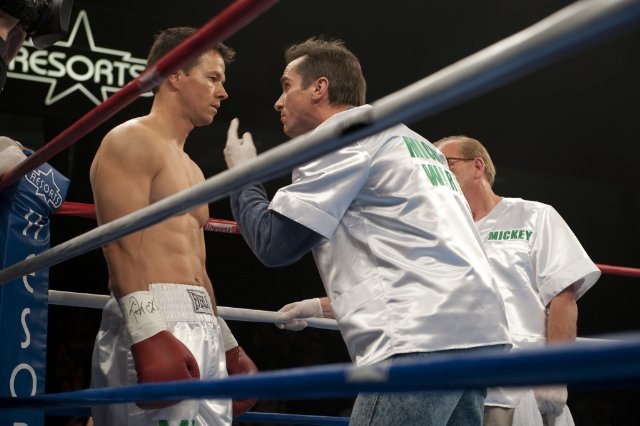 James McAvoy, Wanted
Colin Egglesfield, Something Borrowed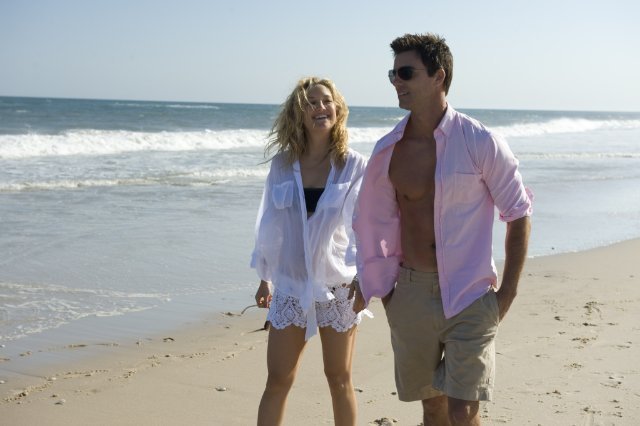 Dex (Colin Egglesfield) may not be the most stand-up guy, but with those abs, it's easy to see why two best friends fawned all over him.
Jake Gyllenhaal, Prince of Persia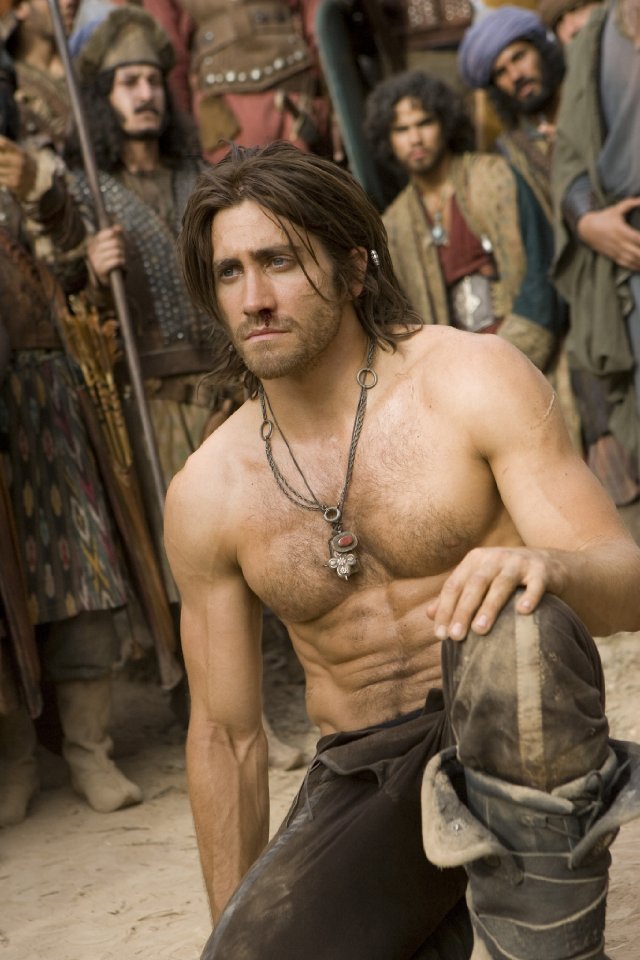 Prince of Persia [81] didn't kill at the box office, but Jake Gyllenhaal [82] definitely turned heads with his supertoned bod. Who needs a six-pack when you can have eight?
Cam Gigandet, Trespass
Though getting kidnapped is never fun, having a shirtless [83] abductor like Cam Gigandet [84] eases the pain a bit.
Jamie Bell, The Eagle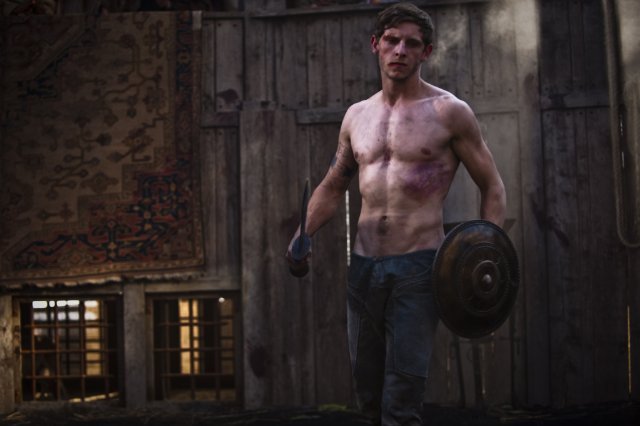 Esca (Jamie Bell) may be a slave to the Roman soldiers, but his duties clearly get him in fantastic, sword-wielding shape.
Rodrigo Santoro, Charlie's Angels: Full Throttle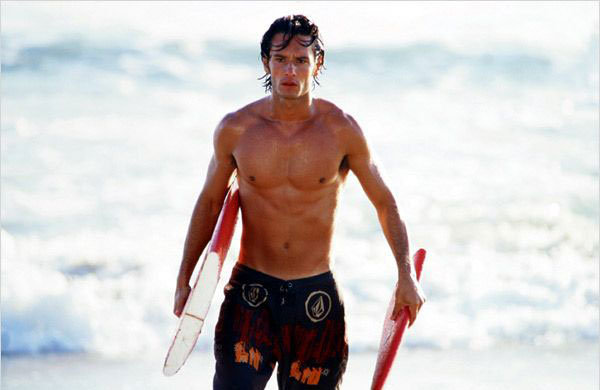 You may not remember Rodrigo's brief appearance in the Charlie's Angels sequel, but that's why we're here: to remind you to go back and take a second look.
Jason Segel, Forgetting Sarah Marshall
Chris Hemsworth, Thor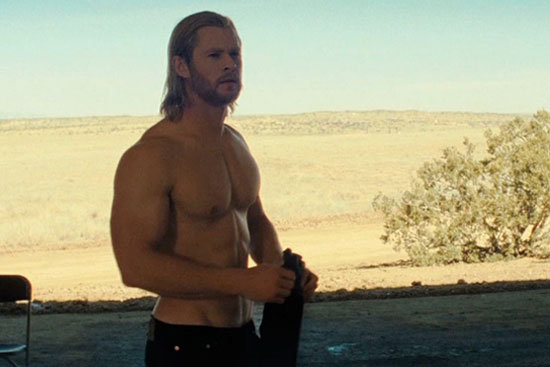 Jane (Natalie Portman [85]) and Darcy (Kat Dennings) are lovestruck when Thor (Chris Hemsworth) crashes down to Earth, and this picture essentially explains why.
Taye Diggs, How Stella Got Her Groove Back
Chris Evans, Fantastic Four
Sure, Captain America is cool and all, but can he do this?
Orlando Bloom, Kingdom of Heaven
Heath Ledger, A Knight's Tale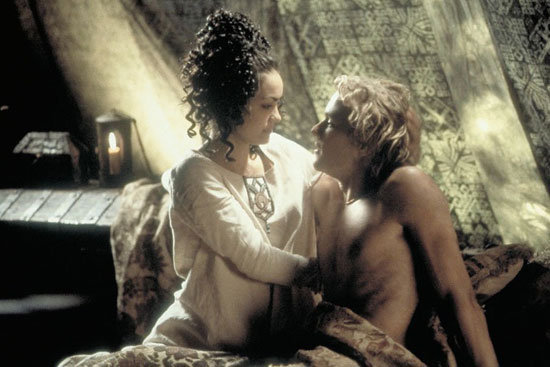 Penn Badgley, Easy A
Yeah, I'd be making that weird come-hither pose Emma Stone [86] is making if I were hanging out with shirtless [87] Penn too.
Photo courtesy of Screen Gems [88]
Alexander Skarsgard, Straw Dogs
OK, I know Alexander Skarsgard [89] is totally evil in this movie, but let's just forget that for one second so we can take in this shot of his dangerously low-slung pants, shall we?
Alex O'Loughlin, The Back-Up Plan
James Franco, Tristan + Isolde
Why would anyone want to harm abs so carved to perfection?
Jake Gyllenhaal, Love and Other Drugs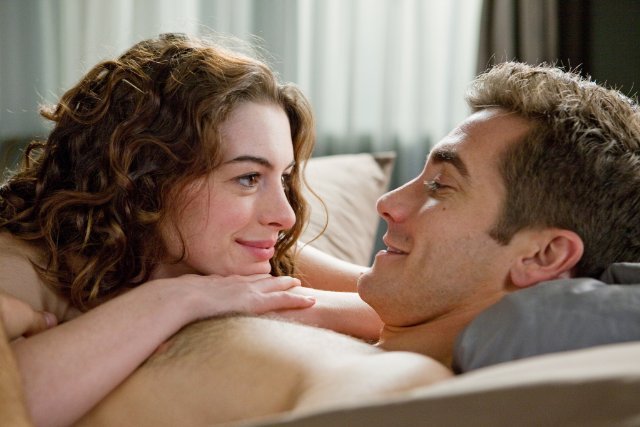 Ryan Reynolds, The Nines
Jude Law, The Talented Mr. Ripley
Matt Damon [90]'s Mr. Ripley may have the talent, but Jude Law [91]'s Mr. Greenleaf has the bod.
Timothy Olyphant, Go
Sure, he's a dangerous drug dealer, but he's so disarming with that Santa hat on.
Brad Pitt, Troy
Robert Downey Jr., Sherlock Holmes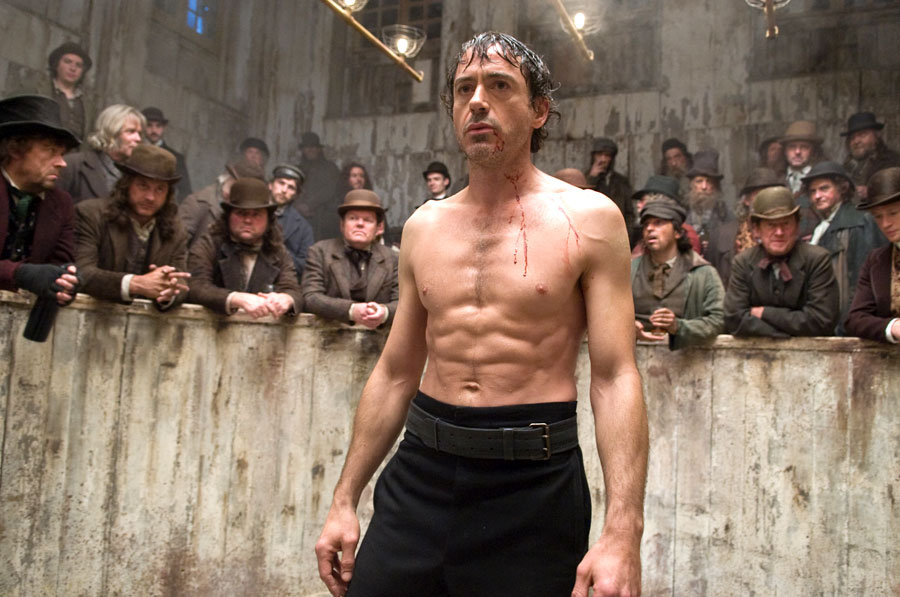 A little blood isn't going to get in the way of our enjoyment of this hot pic of RDJ.
Matt Damon and Greg Kinnear, Stuck on You
It's hard to tell from the picture, but those who have seen Stuck on You know Matt Damon [92] and Greg Kinnear's characters are joined together by their muscular midsections.
Freddie Prinze Jr., Summer Catch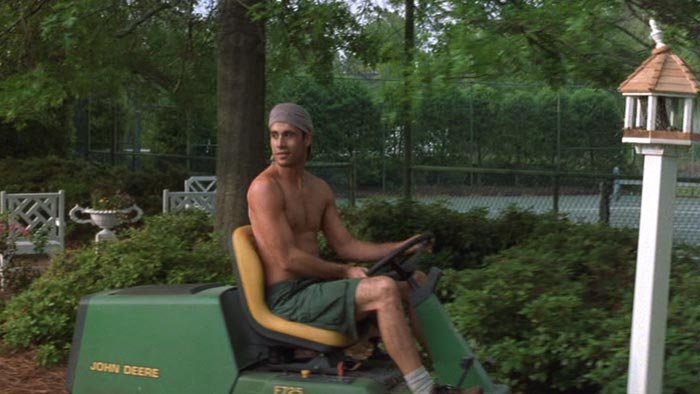 There's a lawn-mowing joke to be made here, but instead let's just revel in the young Prinze's pecs.
Ashton Kutcher, Killers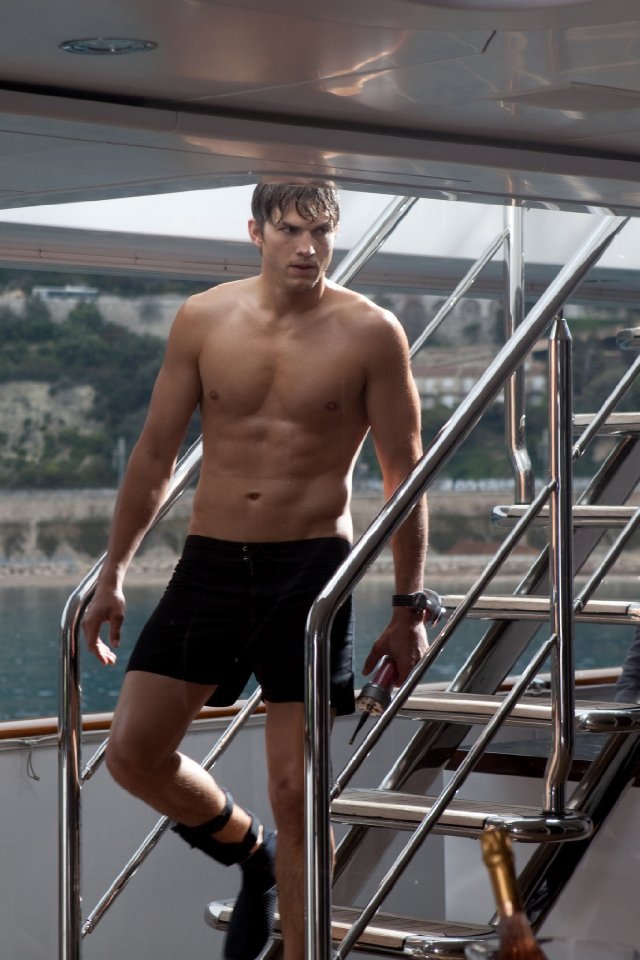 Josh Hartnett, The Virgin Suicides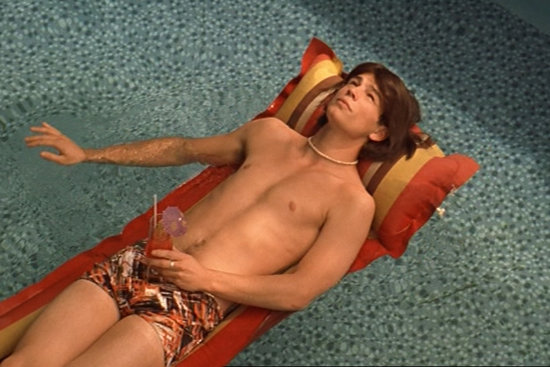 Though the movie is pretty morbid, it's also darkly sexy, thanks in large part to high school heartbreaker Trip Fontaine.
Hugh Jackman, X-Men Origins: Wolverine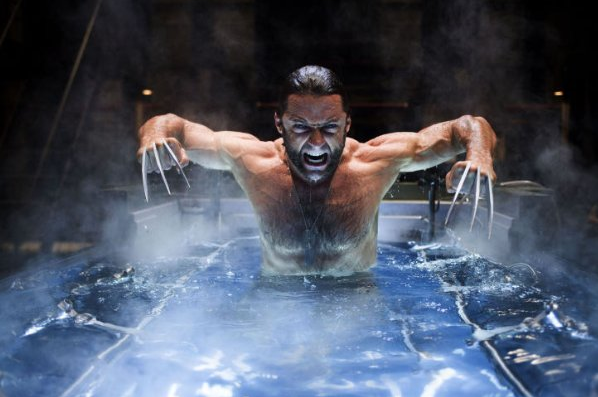 Channing Tatum, Dear John
In this Nicholas Sparks movie adaptation, Tatum hits the beach when he's not serving his country.
Ian Somerhalder, The Rules of Attraction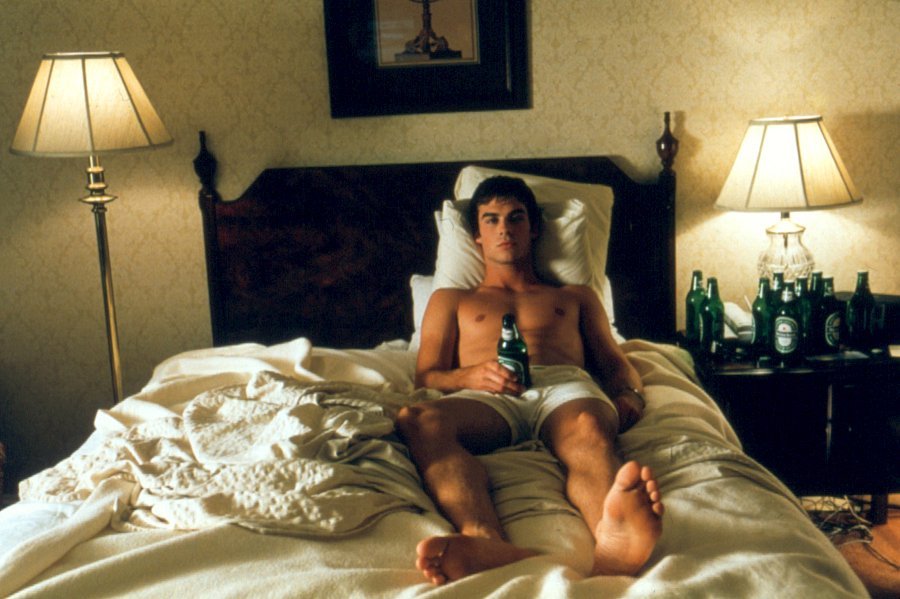 Ashton Kutcher, Spread
Dominic Cooper, Mamma Mia
The Jet Ski scene in Mamma Mia is not so memorable, but what is timeless is Dominic Cooper's sculpted bod.
Channing Tatum, The Eagle
Chris Evans, Not Another Teen Movie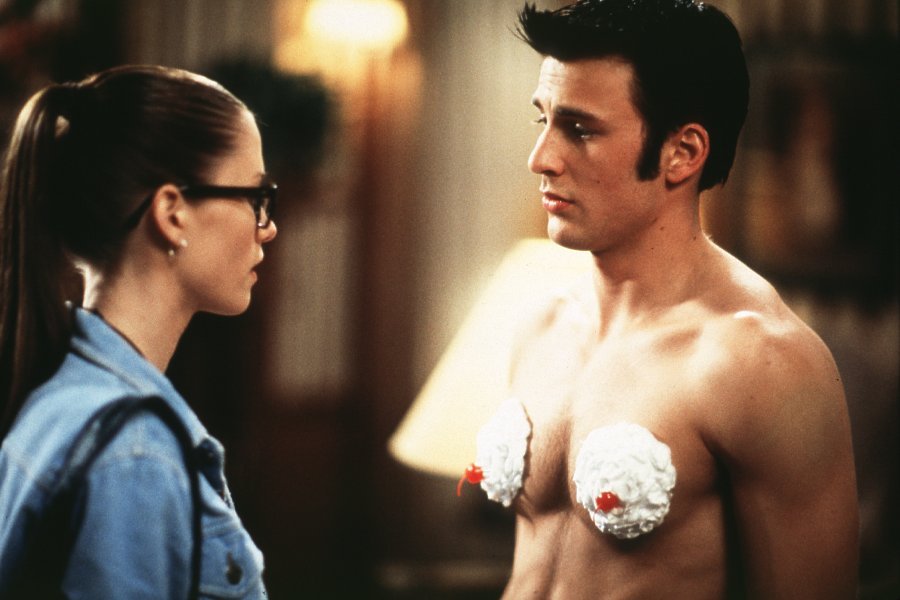 Who ever said that whipped cream bikinis were just for girls?
George Clooney, Solaris
Scott Caan, Into the Blue
Scott Caan's body is so slammin' that we almost forgive him for those unfortunate hippie-print swim trunks.
Taylor Lautner, New Moon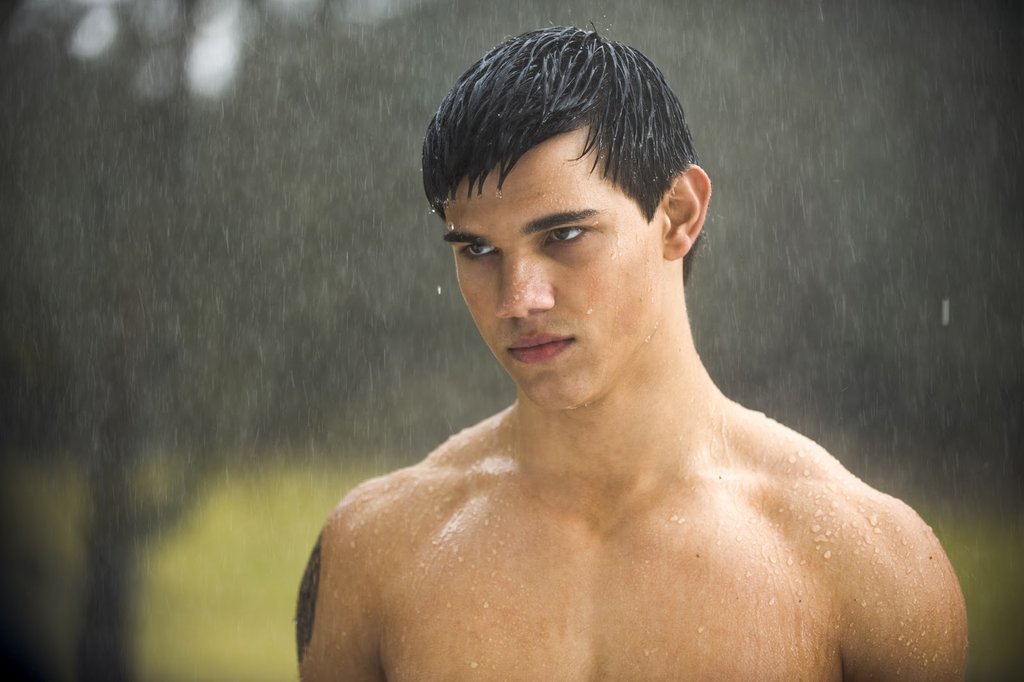 Owen Wilson, The Big Bounce
You know what happens when guys drink too much rum: their clothes mysteriously disappear.
Penn Badgley, The Stepfather
Penn's character has to square off with an evil stepfather, so it's a good thing he's been working out.
Photo courtesy of Screen Gems [93]
Bradley Cooper, The A-Team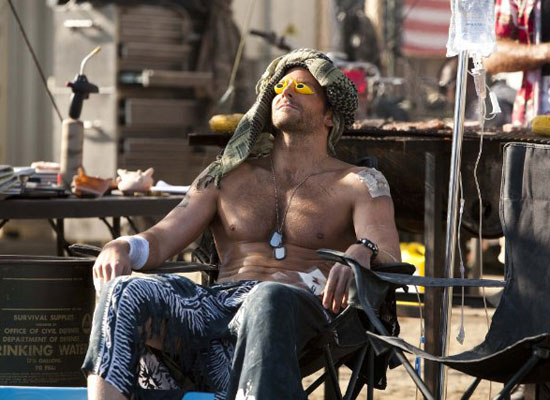 There was a surefire way to get a female audience for The A-Team [94]: Bradley Cooper [95]'s pecs. When Cooper wasn't playing hostage in nothing but a bathrobe, he was lying around topless (hey, a guy's gotta work on his tan). Try as she might, Jessica Biel [96] couldn't resist him, but who can blame her?
Timothy Olyphant, Elektra Luxx
Timothy Olyphant always knows how to bring the eye candy.
Photo courtesy of Samuel Goldwyn Films [97]
Tom Cruise, Eyes Wide Shut
You need not keep your Eyes Wide Shut at this slide.
Harrison Ford, What Lies Beneath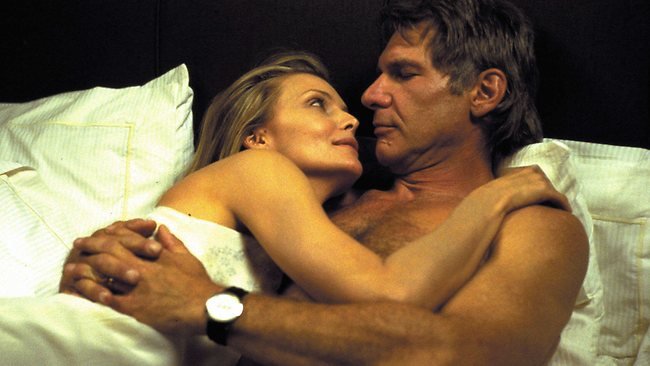 Tom Cruise, Knight and Day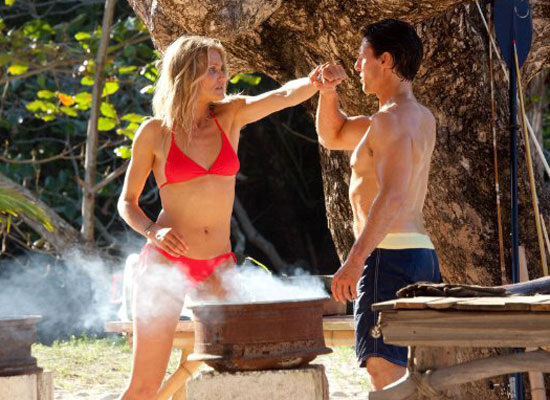 In Knight and Day [98], Tom Cruise [99] shows off a toned bod that makes me long for the Cocktail days.
Adrien Brody, The Darjeeling Limited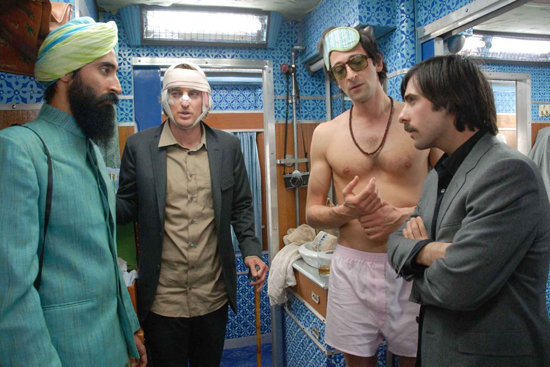 Adrien Brody [100], Owen Wilson [101], and Jason Schwartzman [102] are brothers in Wes Anderson's The Darjeeling Limited. As much as we love the latter, Brody is the only shirtless [103] one here, so he's momentarily our favorite.
Matthew McConaughey, Magic Mike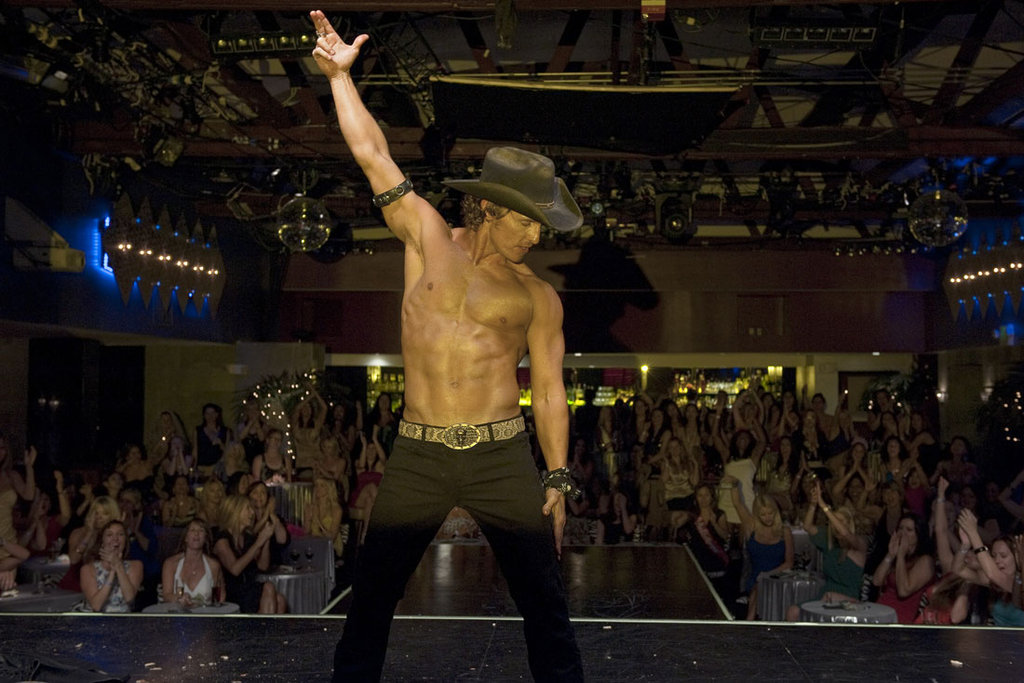 Matt Damon, Good Will Hunting
Colin Farrell and Matt Davis, Tigerland
Dog tags: the perfect accessory to a bare chest.
Channing Tatum, She's the Man
Daniel Craig, Casino Royale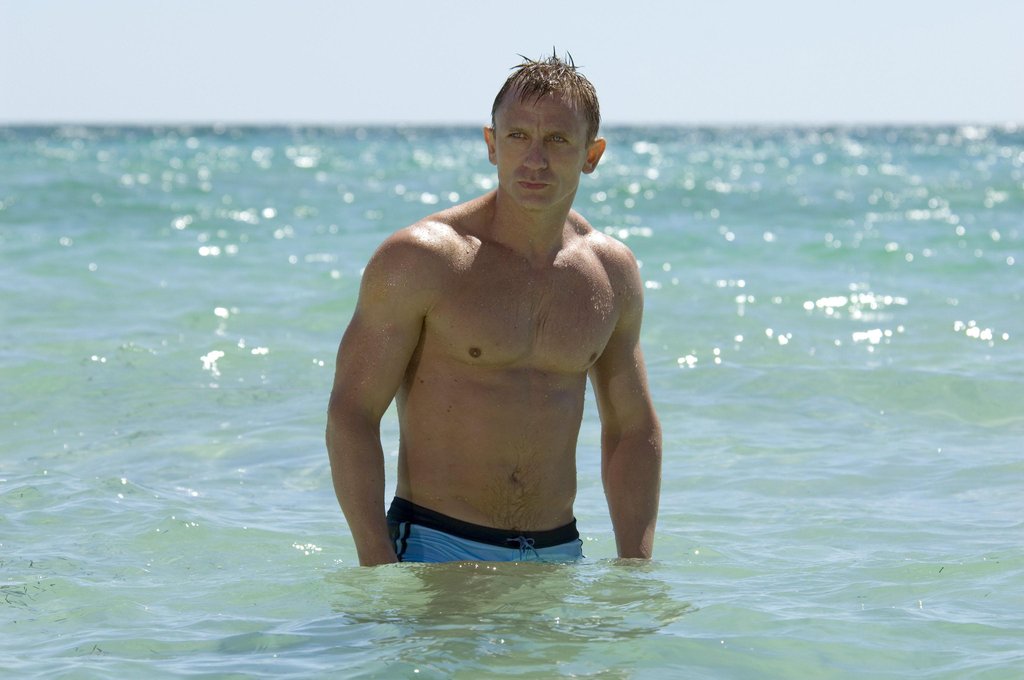 Fans of 007 often look to Bond girls for hotness, but Daniel Craig [104] steals the show in Casino Royale. His ocean dip is the male answer to Ursula Andress's famous water scene in Dr. No.
Will Smith, I Am Legend
Ben Affleck, Going All the Way
With a bod like that, who wouldn't want to go all the way with Ben?
Photo courtesy of Lakeshore Entertainment [105]
Jamie Dornan, Fifty Shades of Grey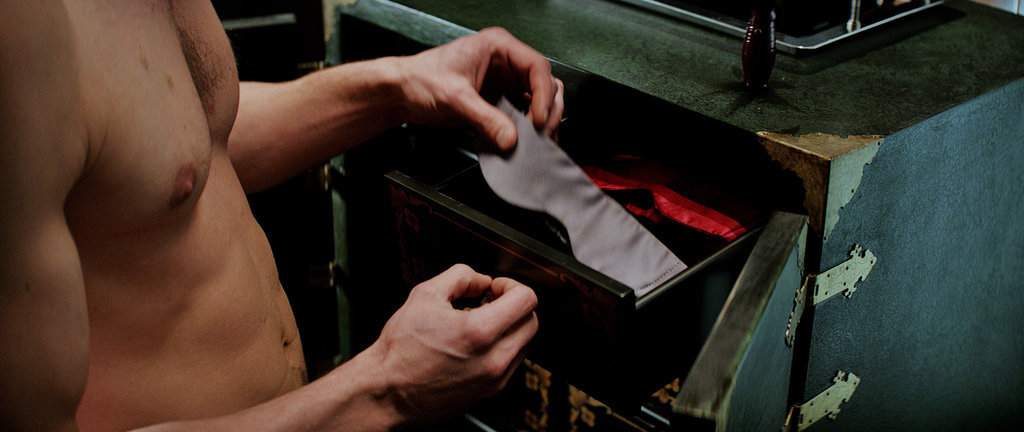 Jamie Dornan got our hearts racing at the beginning of the year when he bared (almost all) as Christian Grey.
Jamie Dornan, Fifty Shades of Grey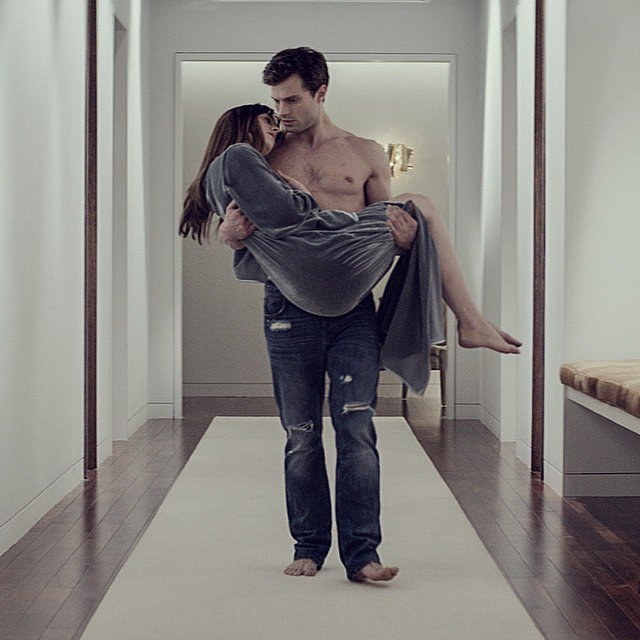 If only he didn't need those weird jeans.
Jamie Dornan, Fifty Shades of Grey
The sexy shirtless [106] bed shot is our favorite.
Scott Eastwood, The Longest Ride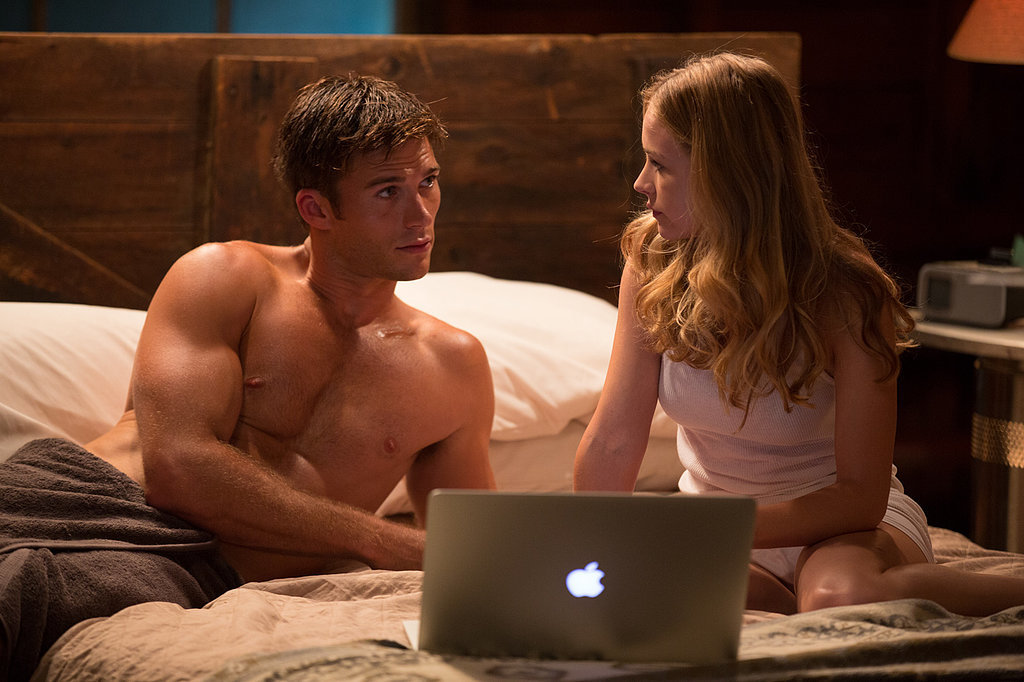 Scott Eastwood became our new movie crush when he played a rodeo champ who frequently went shirtless [107].
Scott Eastwood, The Longest Ride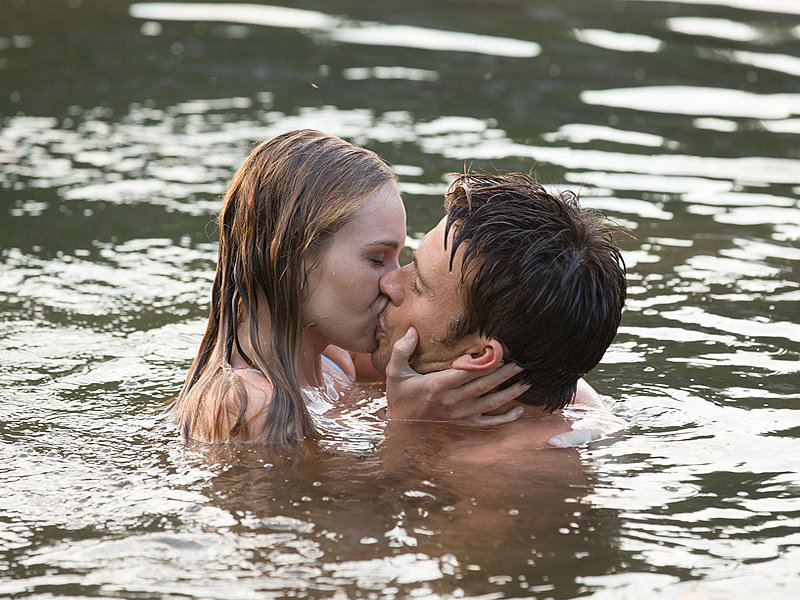 That's lucky, lucky Britt Robertson, who got to make out with a very shirtless [108] Eastwood.
Theo James, Insurgent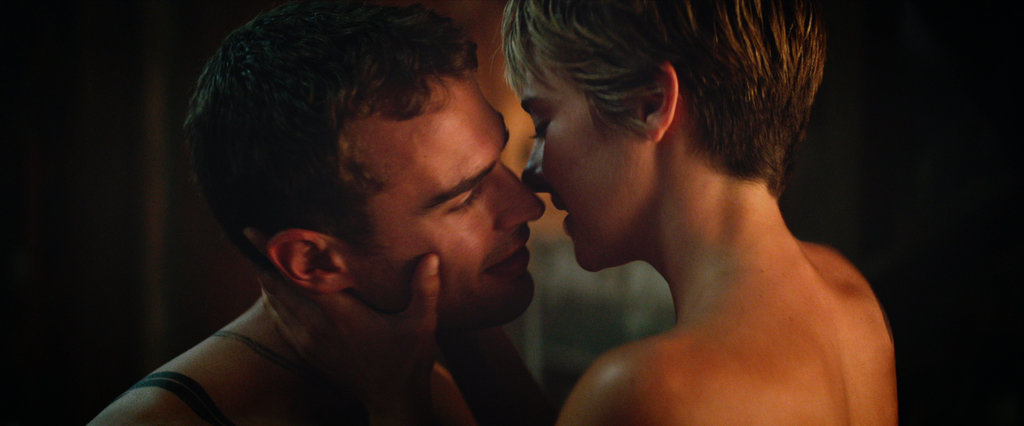 Theo James and Shailene Woodley both got topless for a steamy makeout session in this YA sequel.
Ryan Reynolds, Self/Less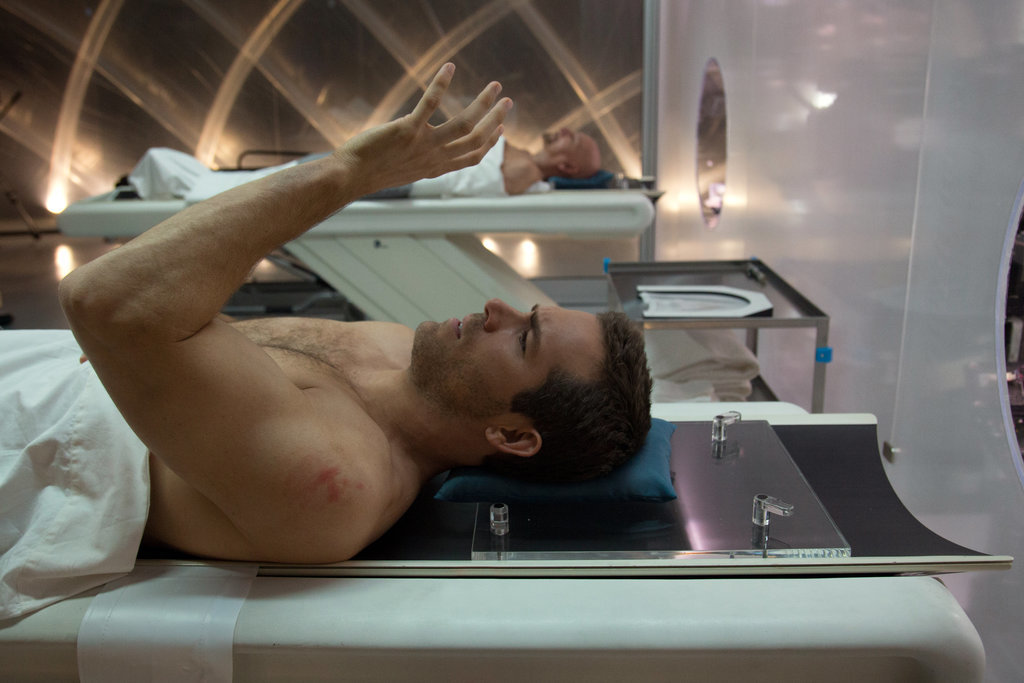 Ryan Reynolds [109] plays a man who's essentially a vessel for a dying older man to inhabit. Because of course — look at that body!
Jake Gyllenhaal, Southpaw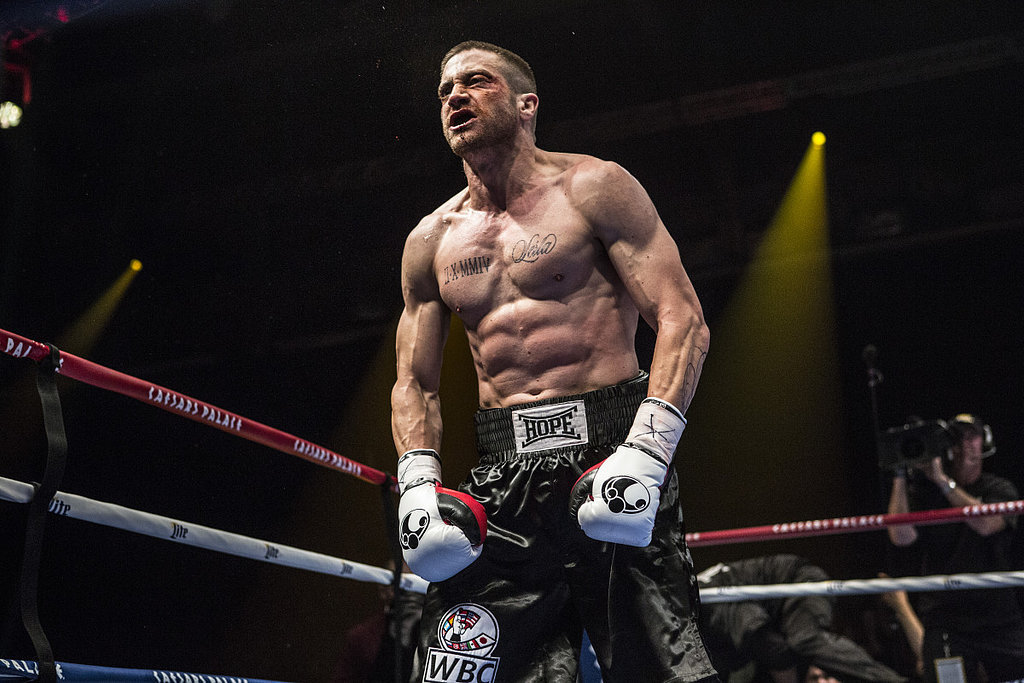 Jake Gyllenhaal [110] bulked up for the role of a boxing champ.
Jake Gyllenhaal, Southpaw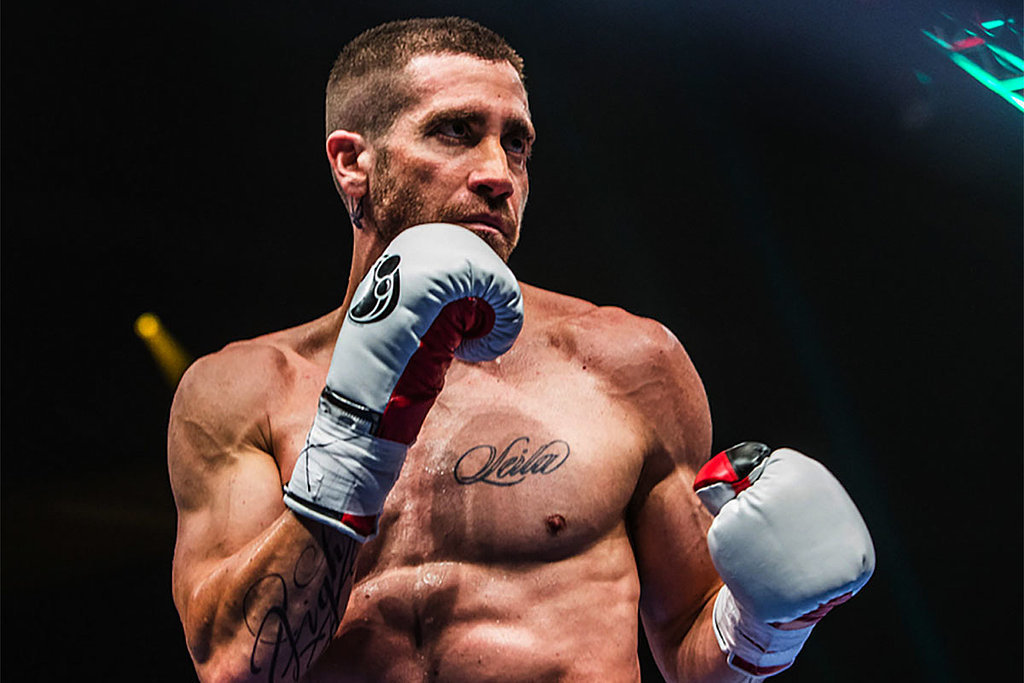 "Wow" is all we have to say.
Joaquin Phoenix, Irrational Man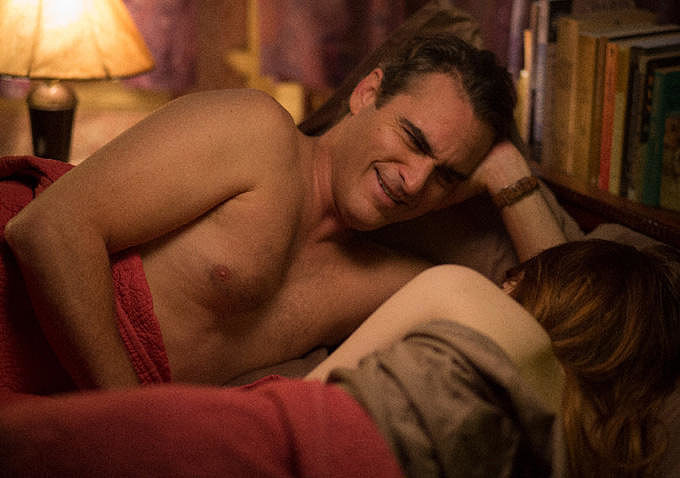 Joaquin Phoenix [111] still has what it takes to seduce Emma Stone [112].
Eddie Redmayne, Jupiter Ascending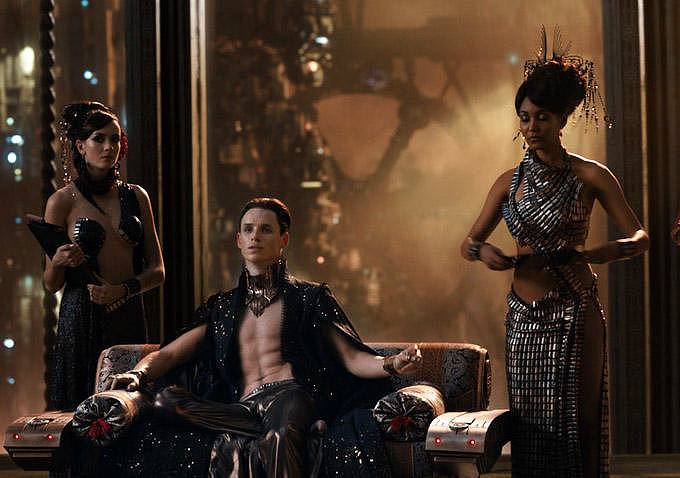 This movie may not have been Oscar worthy, but Oscar winner Eddie Redmayne did get to show off his other (shirtless [113]) talents.
Ludacris, Furious 7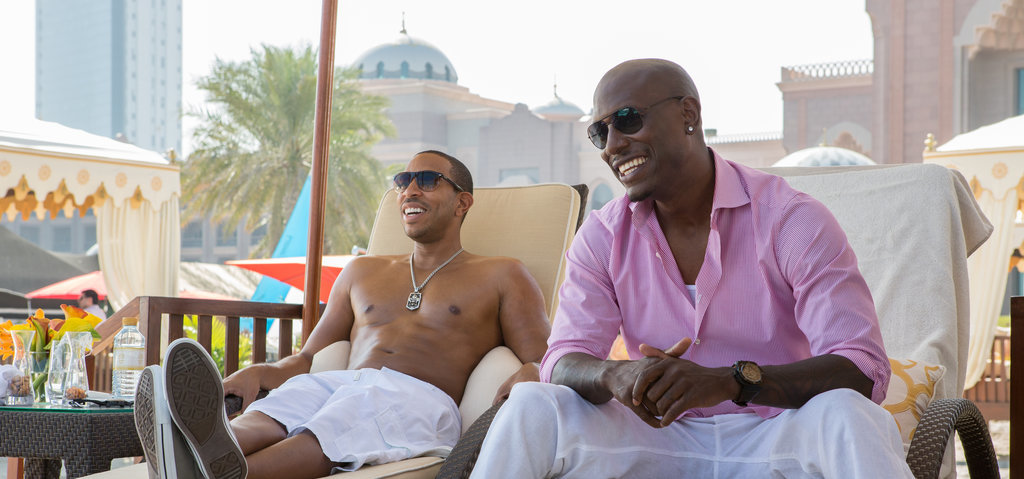 Ludacris gives us a sexy poolside pose.
Jai Courtney, Terminator Genisys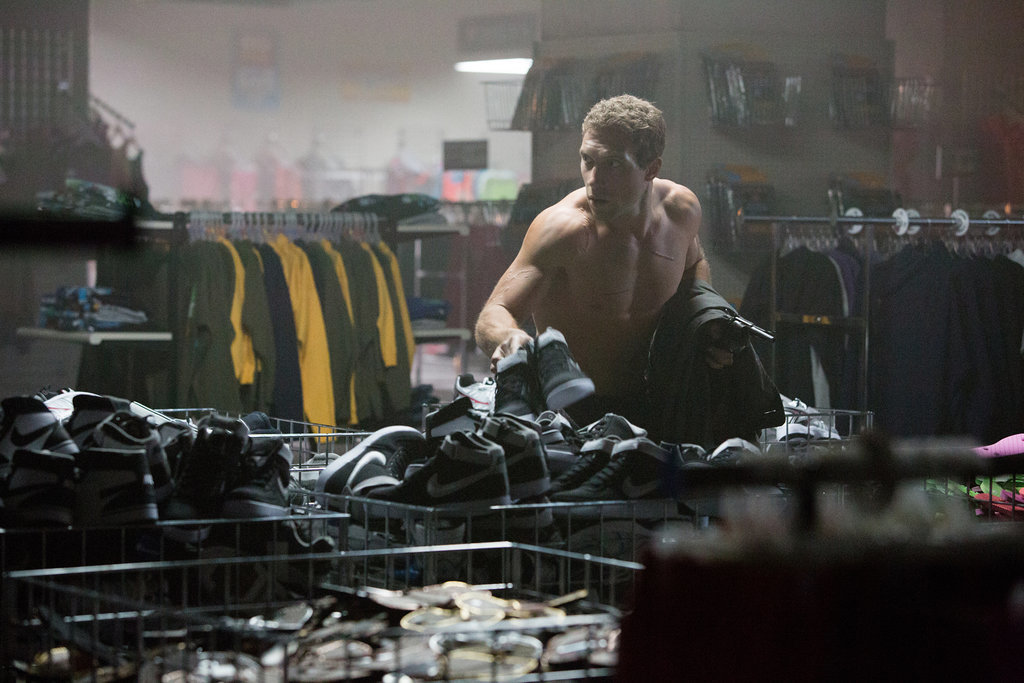 Jai Courtney showed us futuristic sexy.
Bill Hader, Trainwreck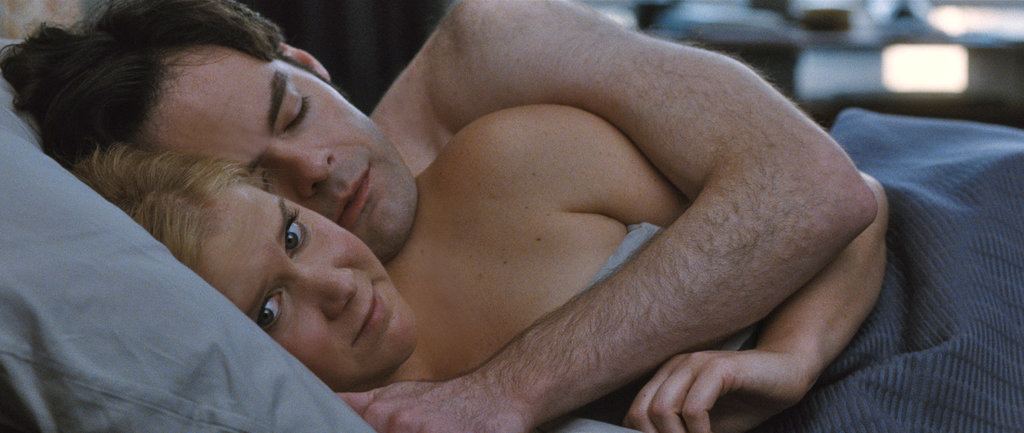 For some strange reason, Amy (Amy Schumer) is not that comfortable in the arms of Aaron (Bill Hader) at first.
Channing Tatum and co., Magic Mike XXL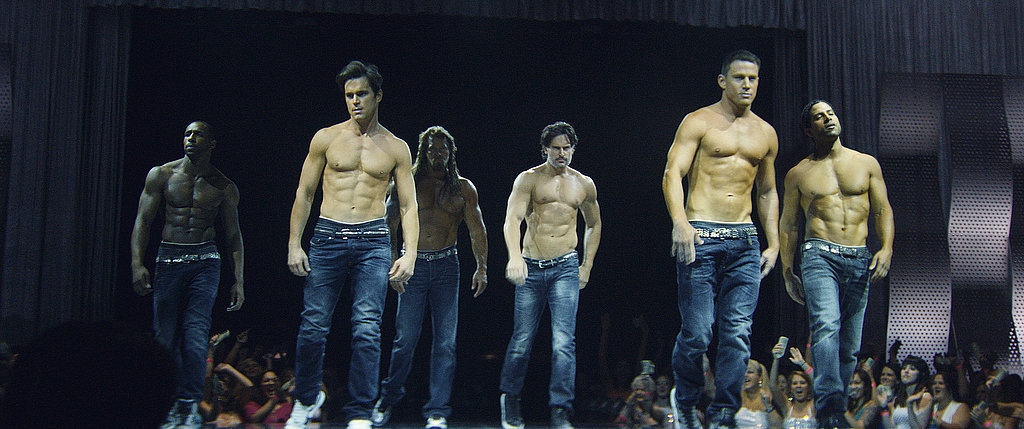 Channing Tatum [114] and the boys made a triumphant return to the big screen — and the stage.
Matt Bomer, Magic Mike XXL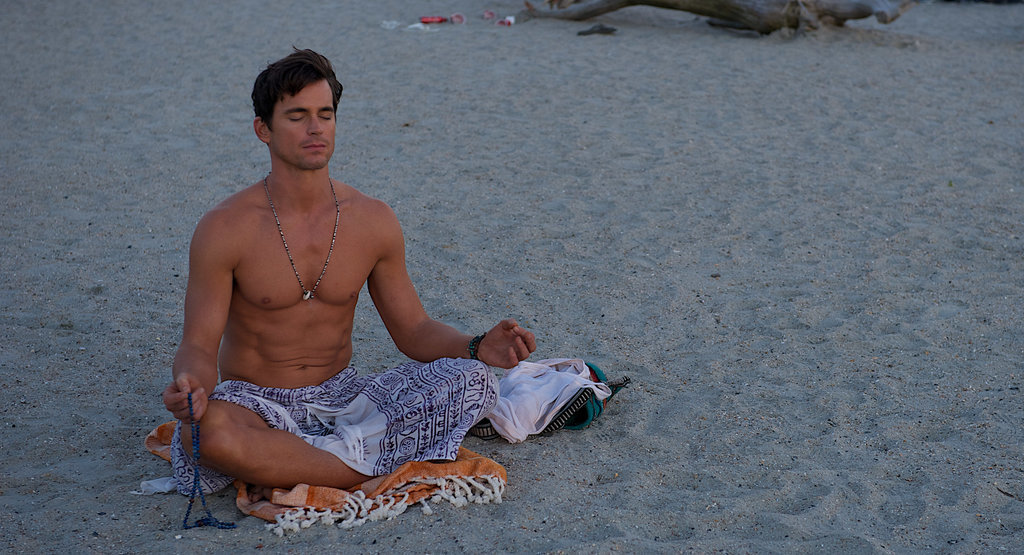 Om-my-god, Matt Bomer.
Magic Mike XXL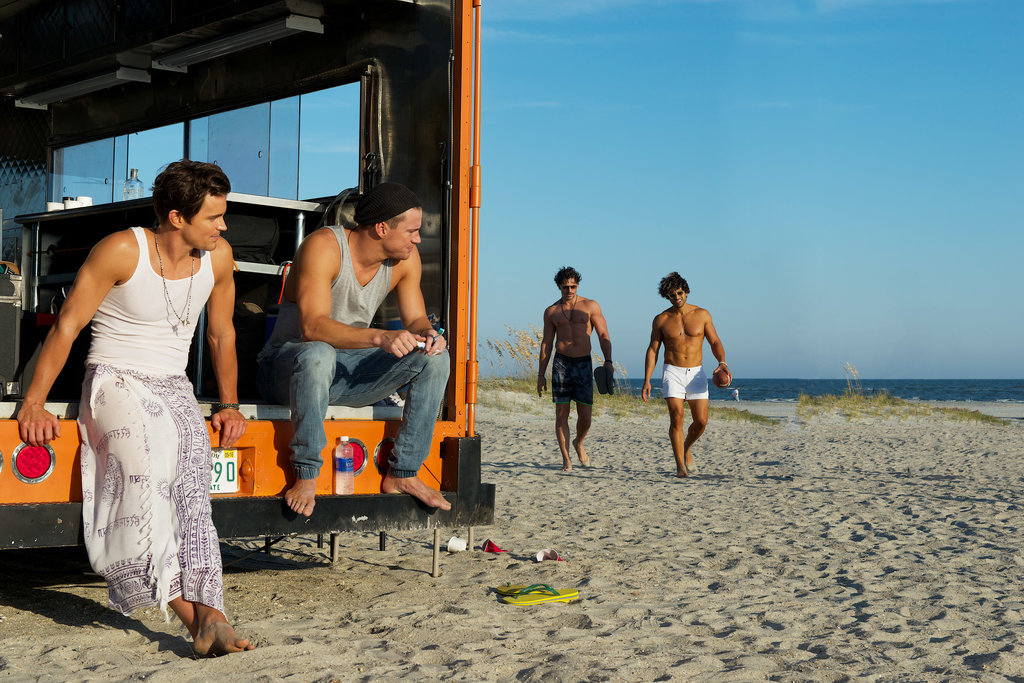 The beach boys.
Matt Bomer, Magic Mike XXL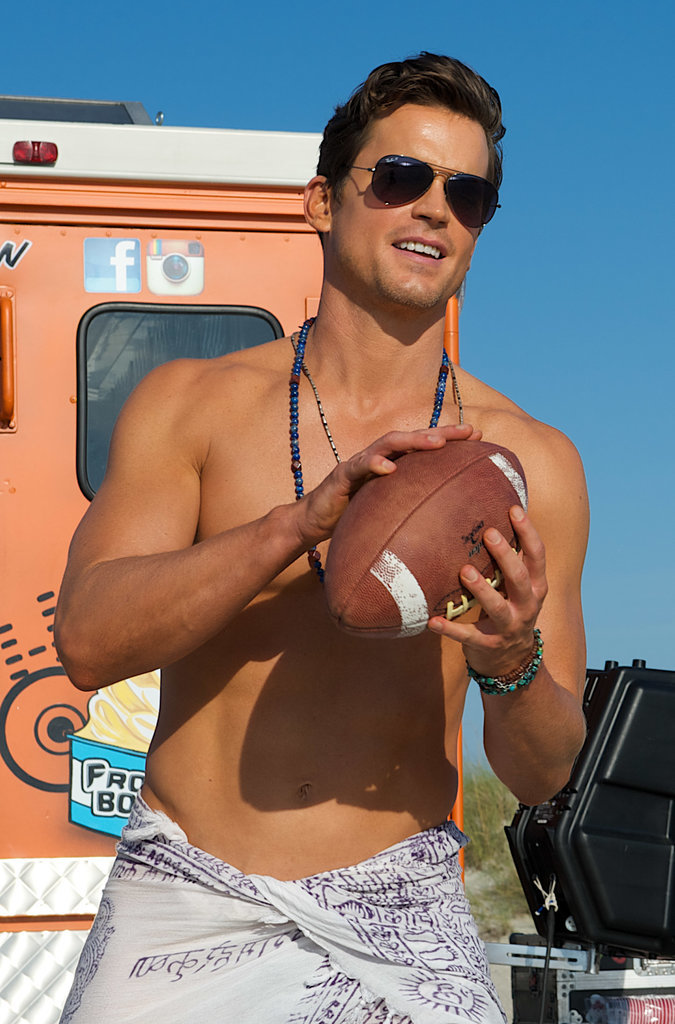 I know. You wish you were this football.
Channing Tatum, Magic Mike XXL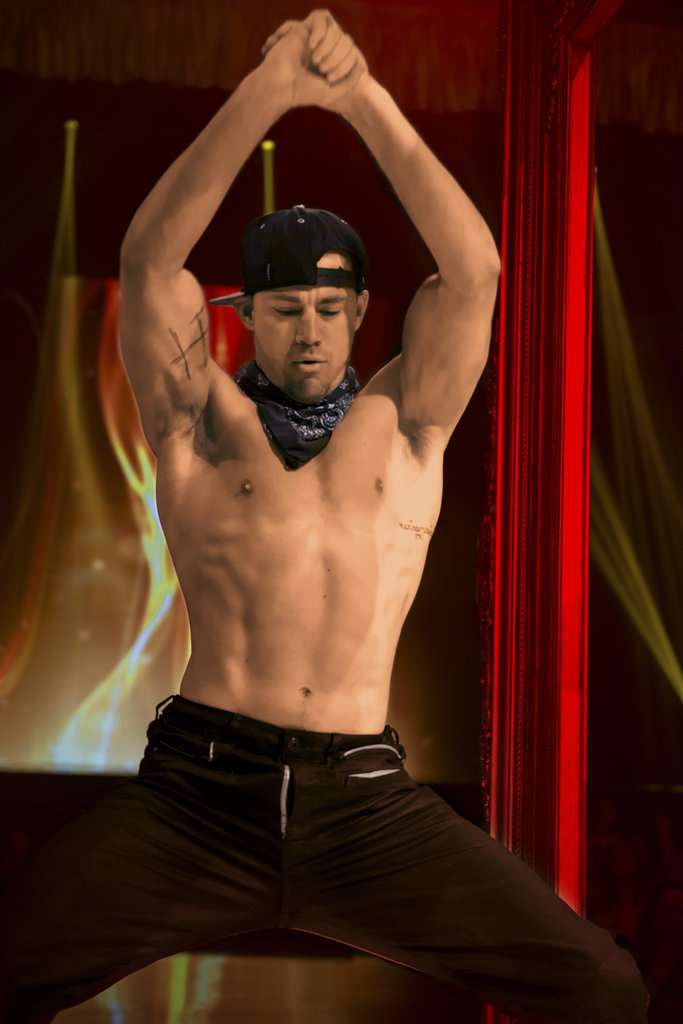 Oh, to be on the receiving end of this lap dance.
Stephen "tWitch" Boss, Magic Mike XXL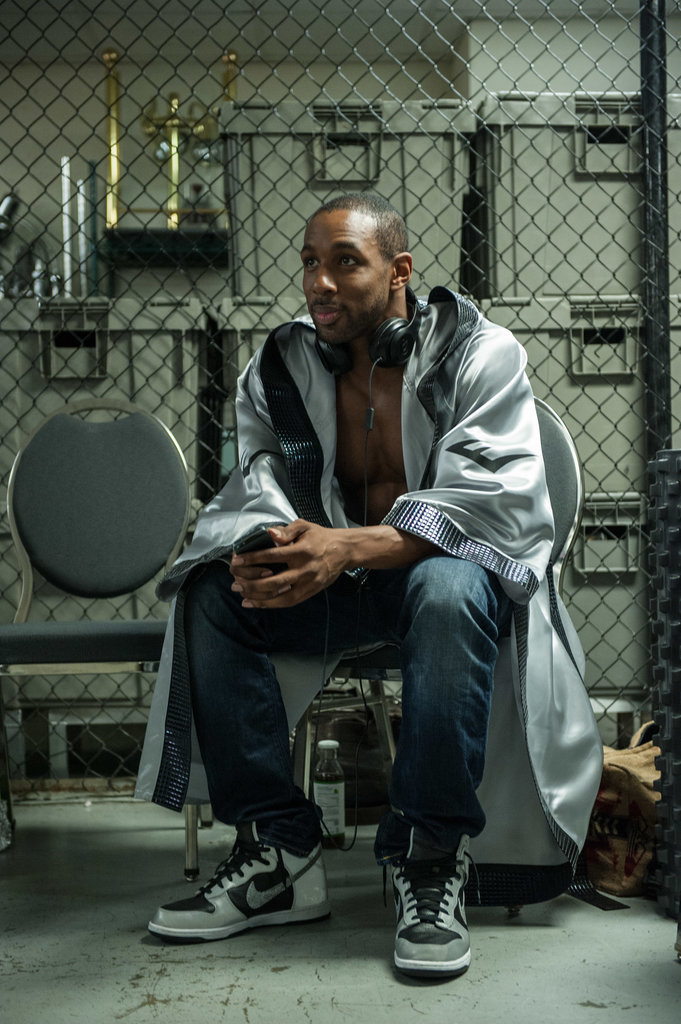 Stephen "tWitch" Boss got in on the action this year.
Stephen "tWitch" Boss, Magic Mike XXL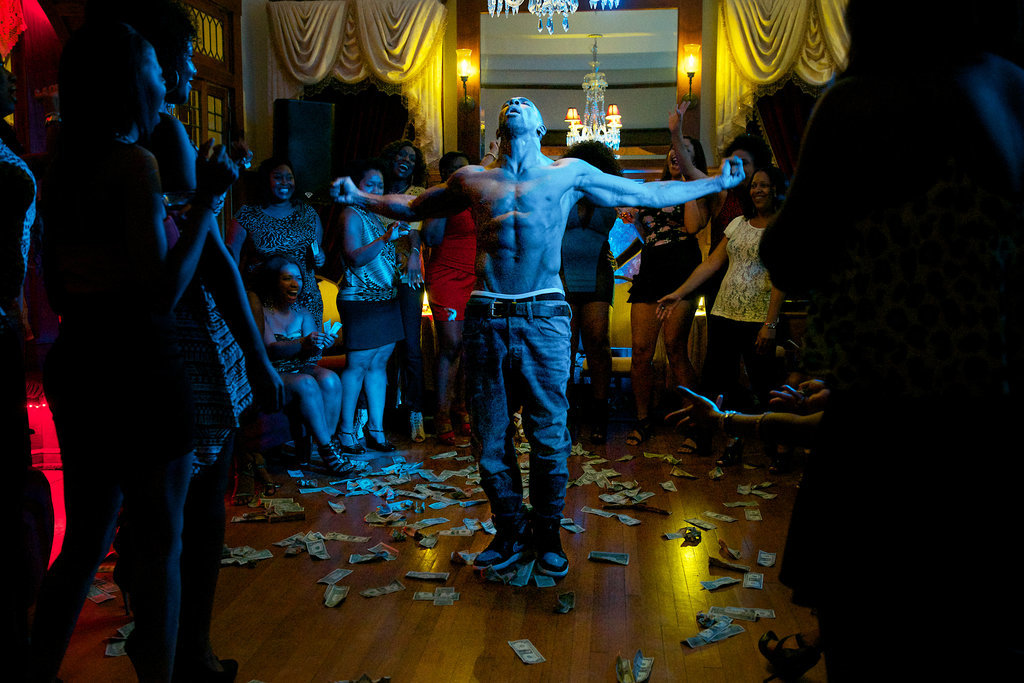 Oh, and he brought a lot to the table.
Adam Rodriguez, Magic Mike XXL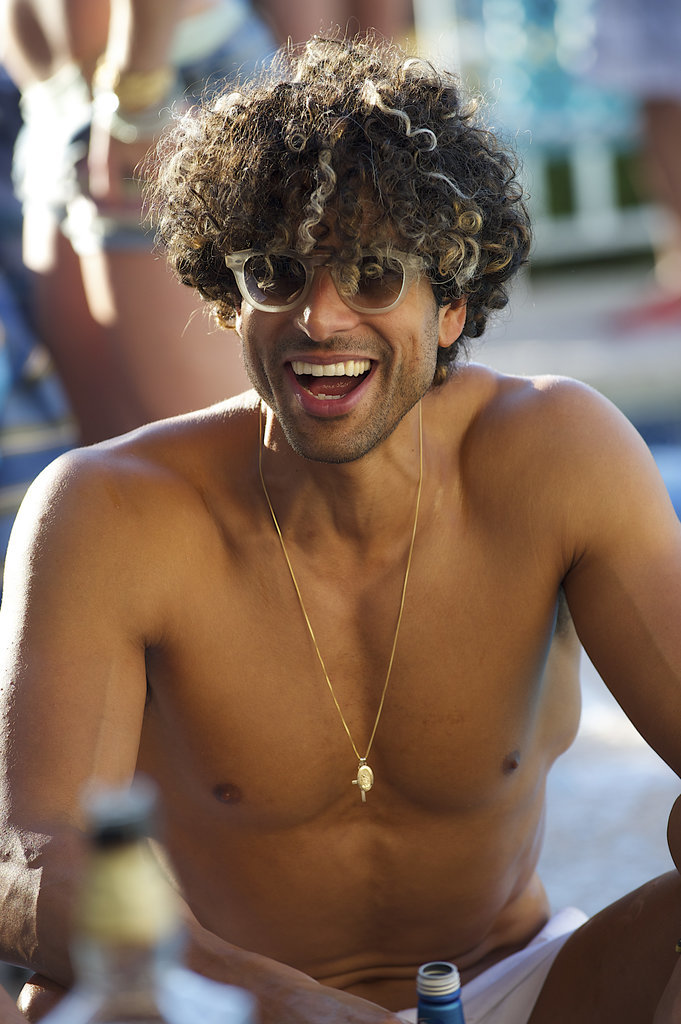 Tito (Adam Rodriguez) has hair as impressive as his abs.
Joe Manganiello, Magic Mike XXL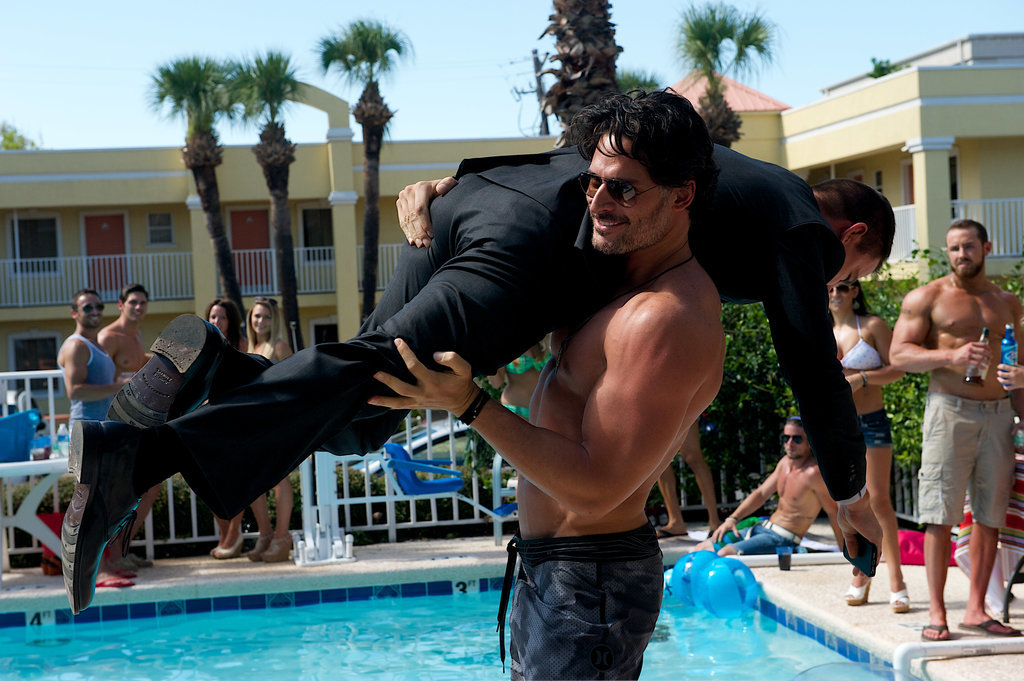 May I remind you: this was our first glorious look at Joe Manganiello in this movie.
Adam Rodriguez, Magic Mike XXL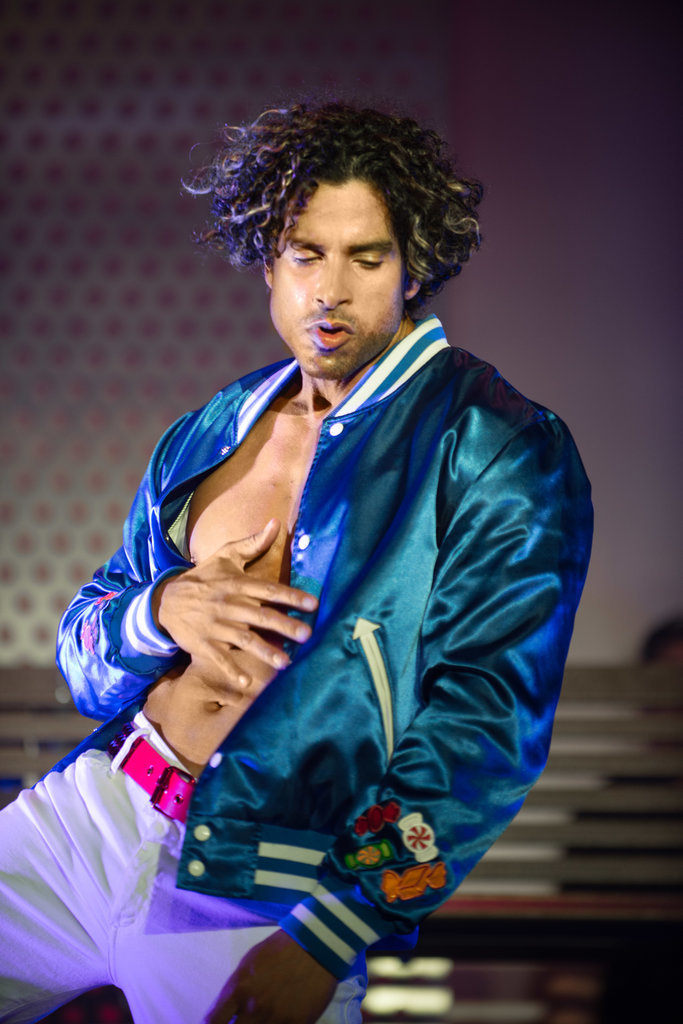 Feel it, Tito.
Joe Manganiello, Magic Mike XXL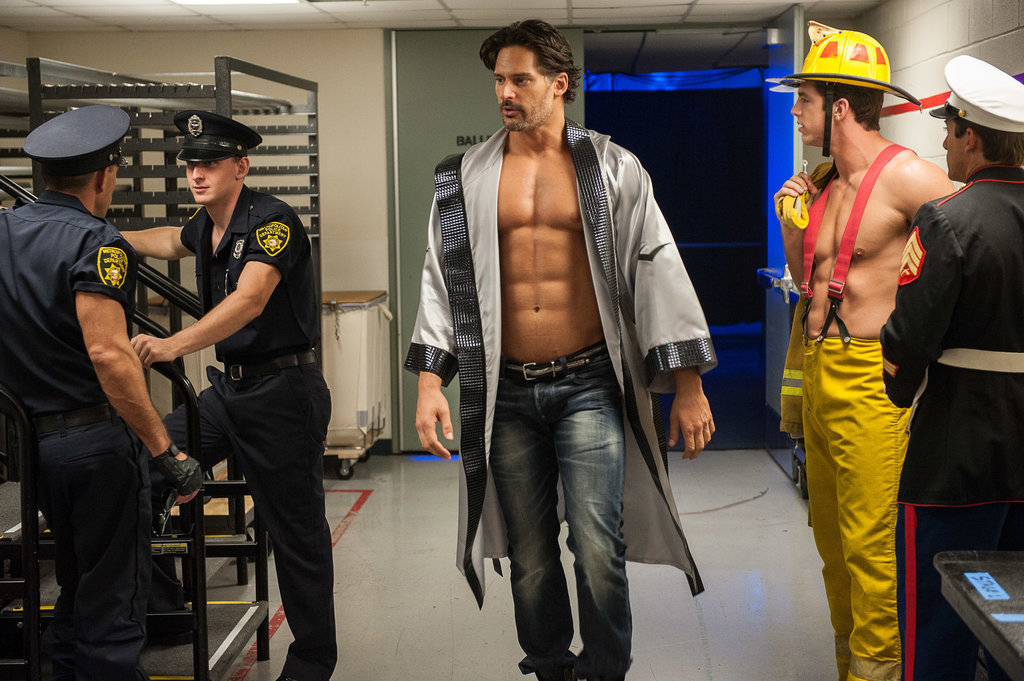 Work it, BDR, work it.
Channing Tatum, Magic Mike XXL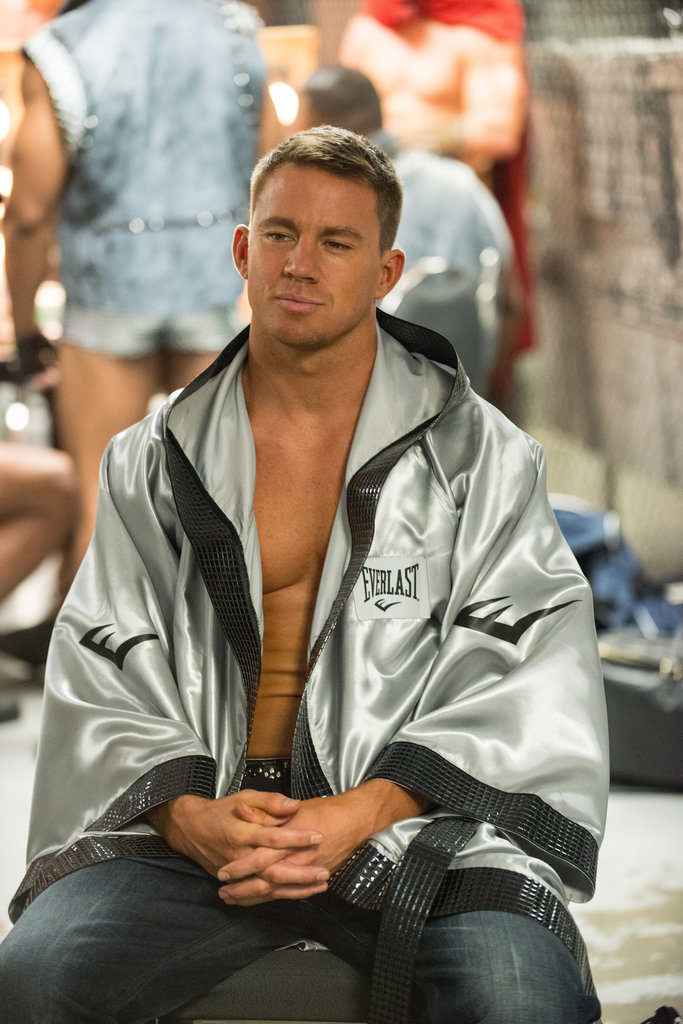 There's our man.
Stephen "tWitch" Boss, Magic Mike XXL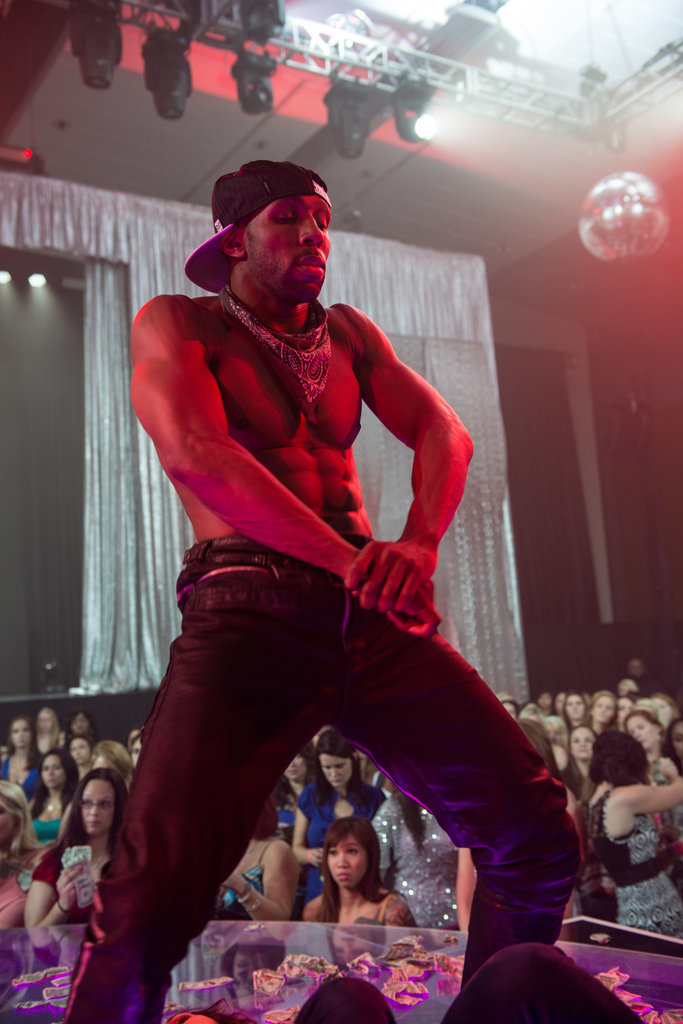 Goosebumps. Still.
Channing Tatum, Magic Mike XXL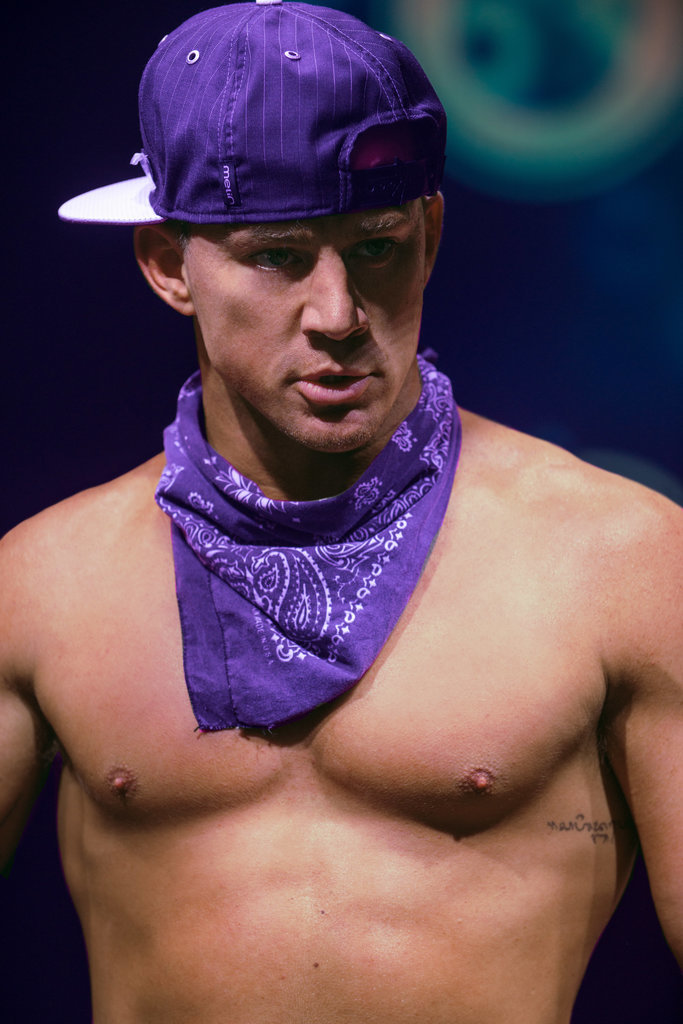 He's not smiling, but we are.
Magic Mike XXL
Squad.
Joe Manganiello, Magic Mike XXL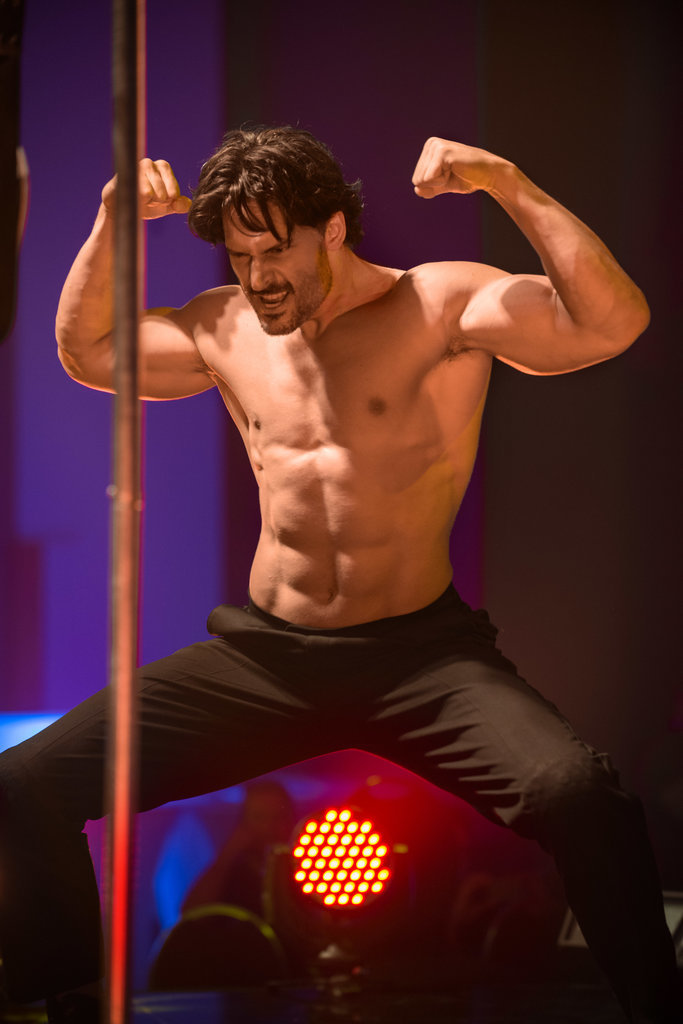 Best moment ever.
Magic Mike XXL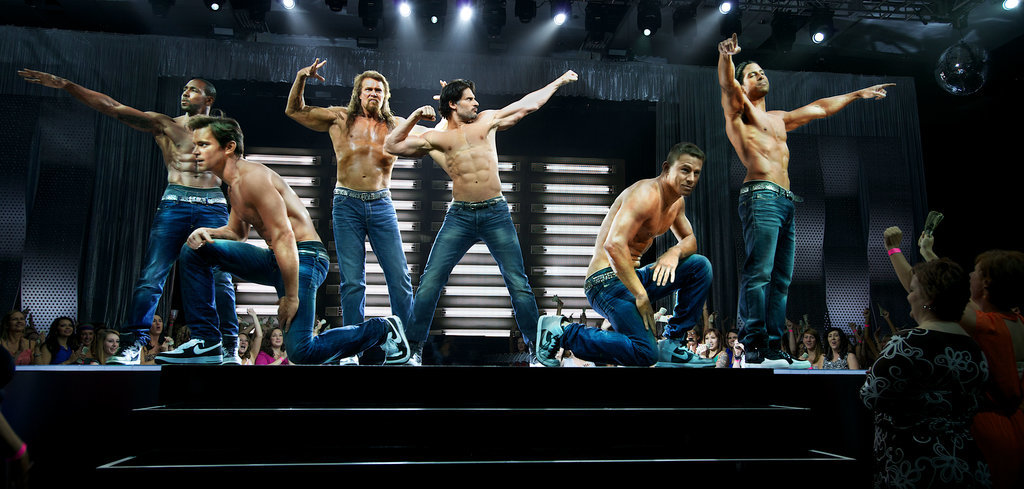 YES.
Tyson Beckford, Chocolate City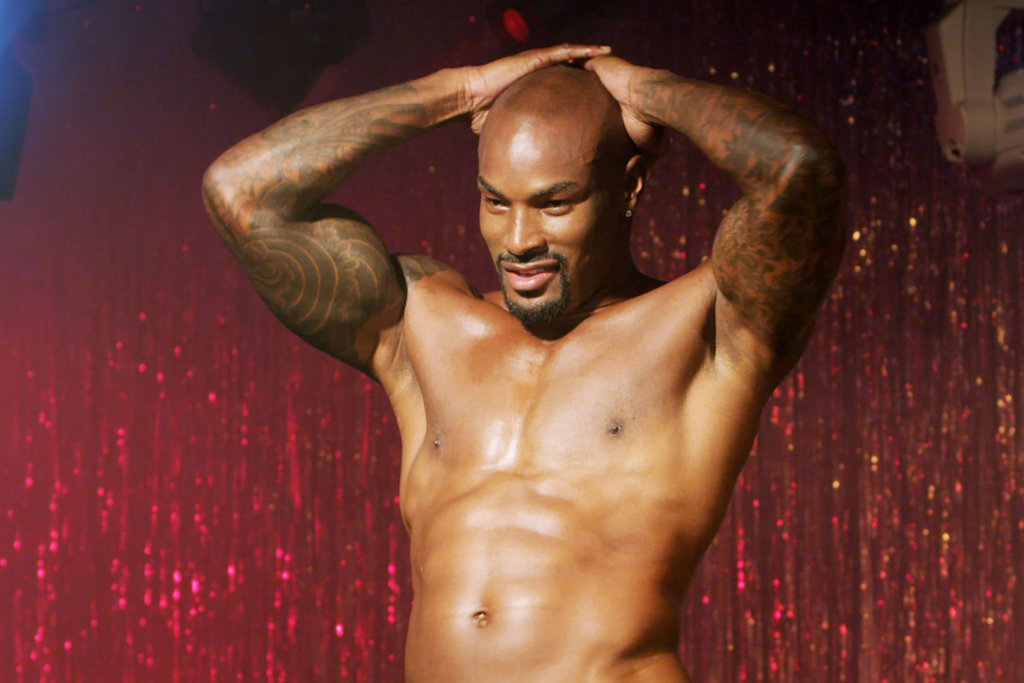 Let's not forget about 2015's other big stripping movie — and yes, that is Tyson Beckford.
Robert Ri'chard, Chocolate City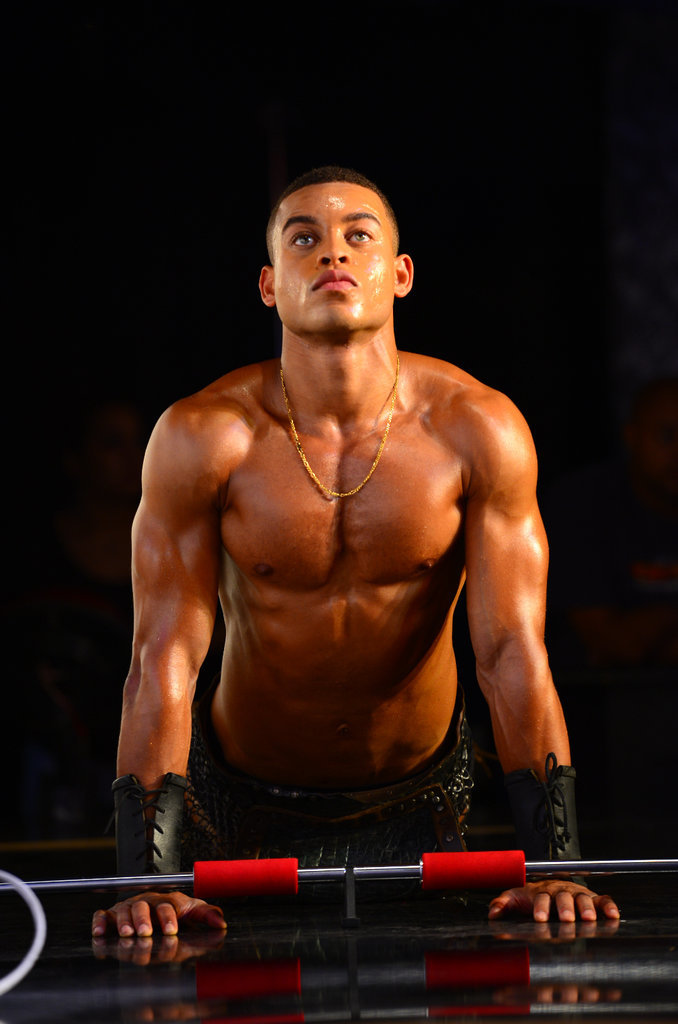 Robert Ri'chard works on his bod.
Robert Ri'chard, Chocolate City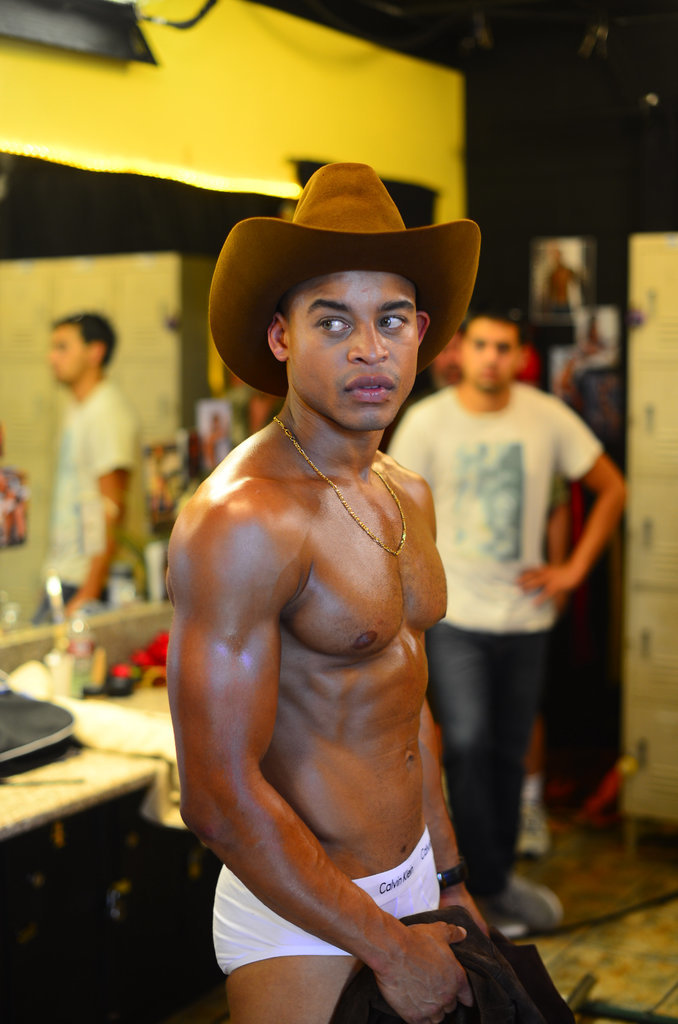 He's basically the new Dallas [115].
Robert Ri'chard, Chocolate City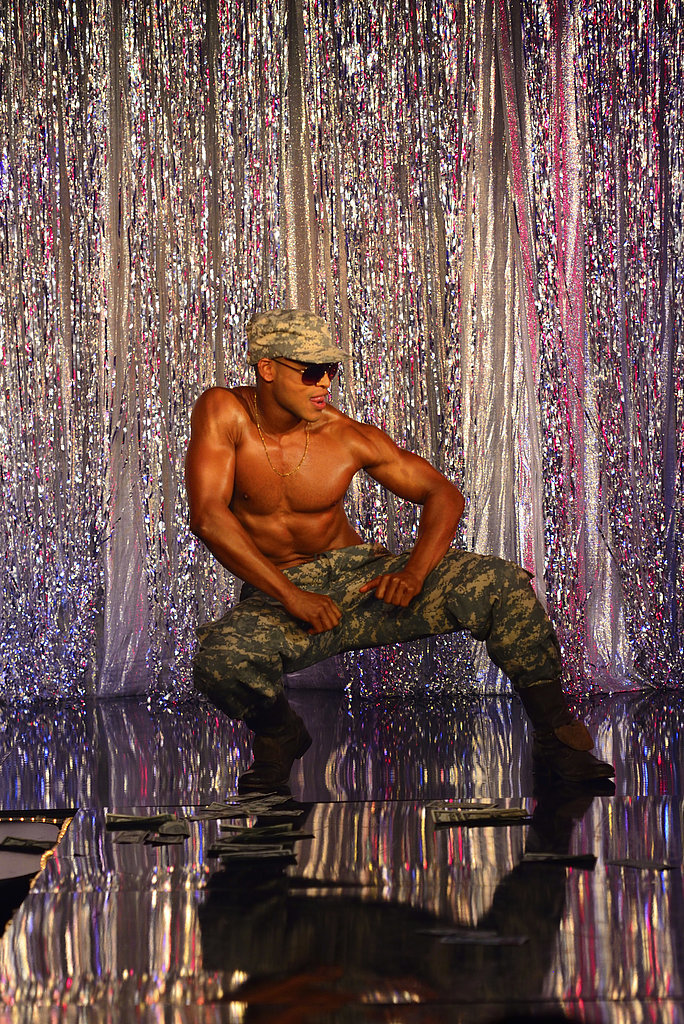 I like where this is going.
Robert Ri'chard, Chocolate City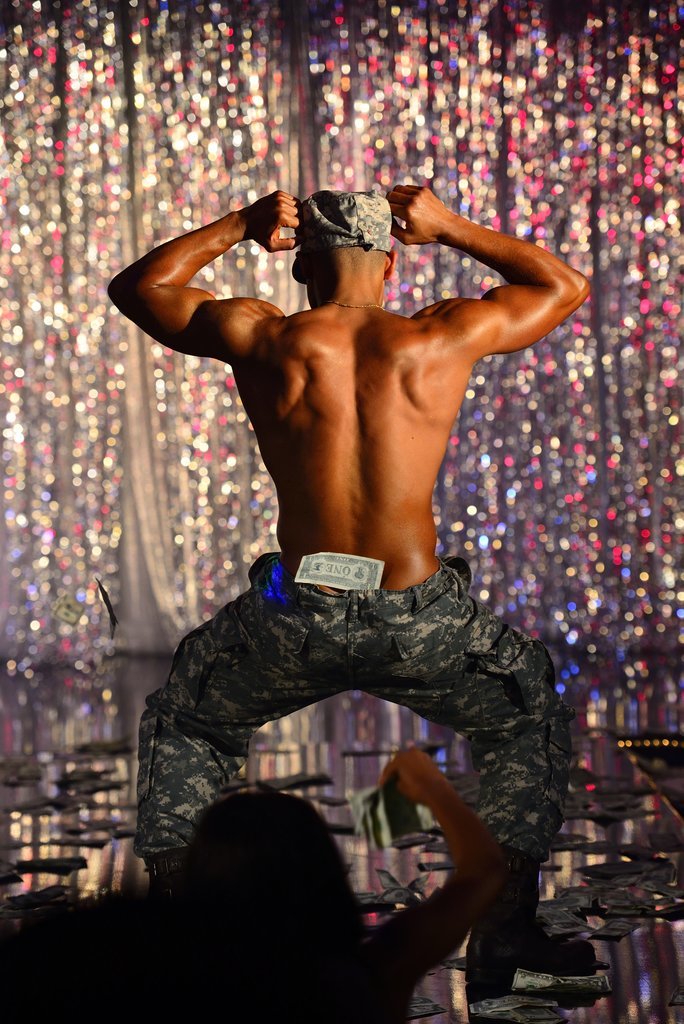 Oh yes, I like it very much.
Bolo the Entertainer, Chocolate City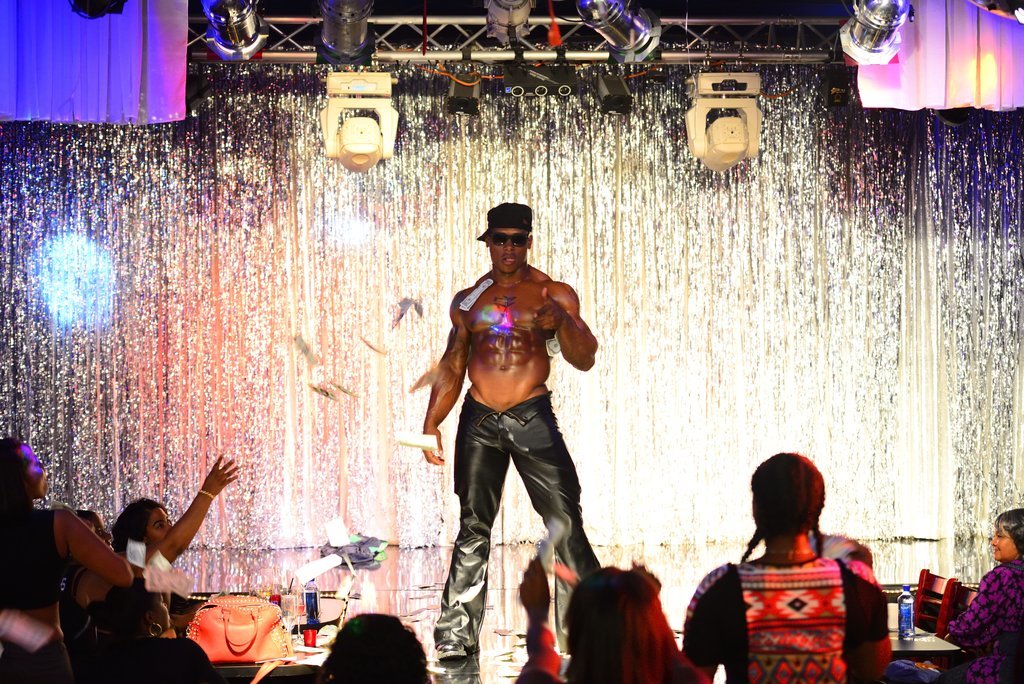 Why are you doing this to us, Bolo the Entertainer?
Robert Ri'chard, Chocolate City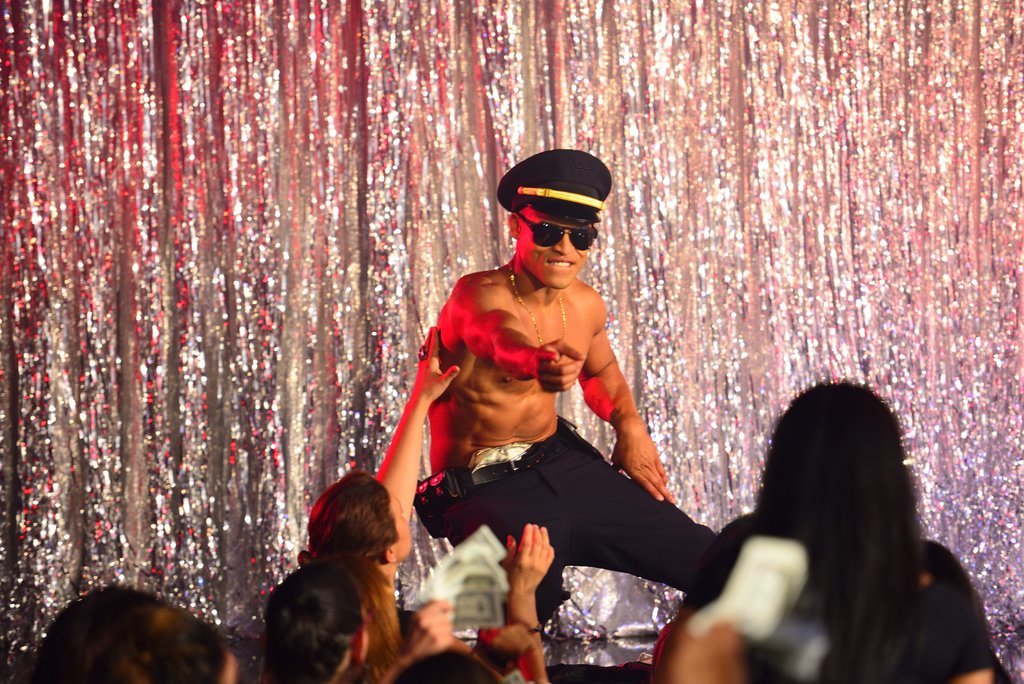 Yes to this.
Tyson Beckford, Chocolate City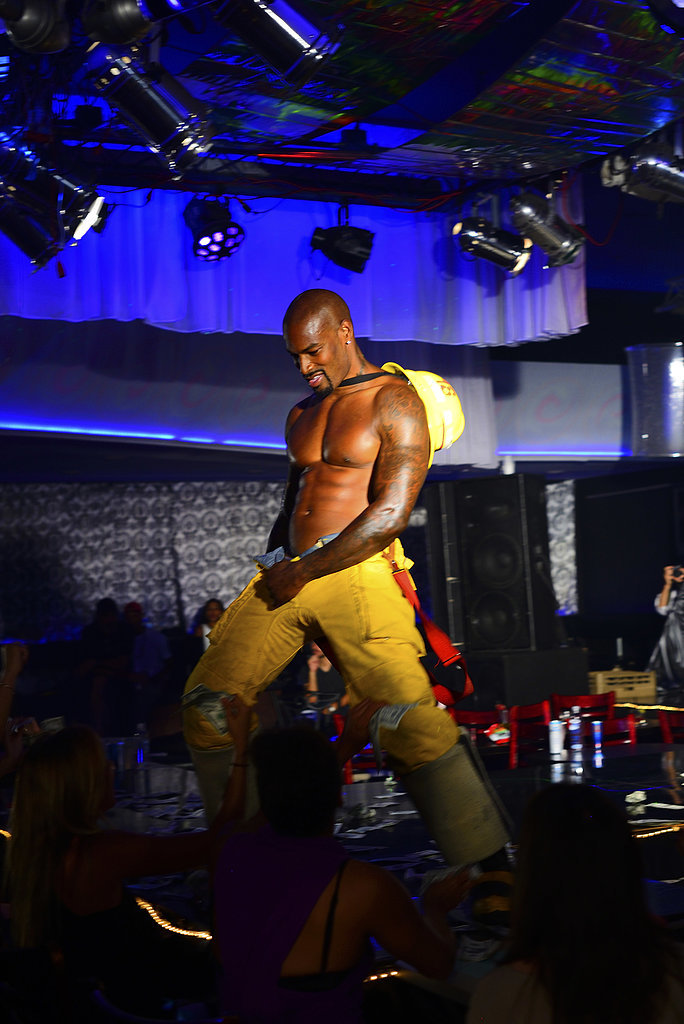 Somewhere, a fire needs to be put out. Tyson Beckford is here for that fire.
Robert Ri'chard, Chocolate City
The grand finale.
Channing Tatum, Battle in Seattle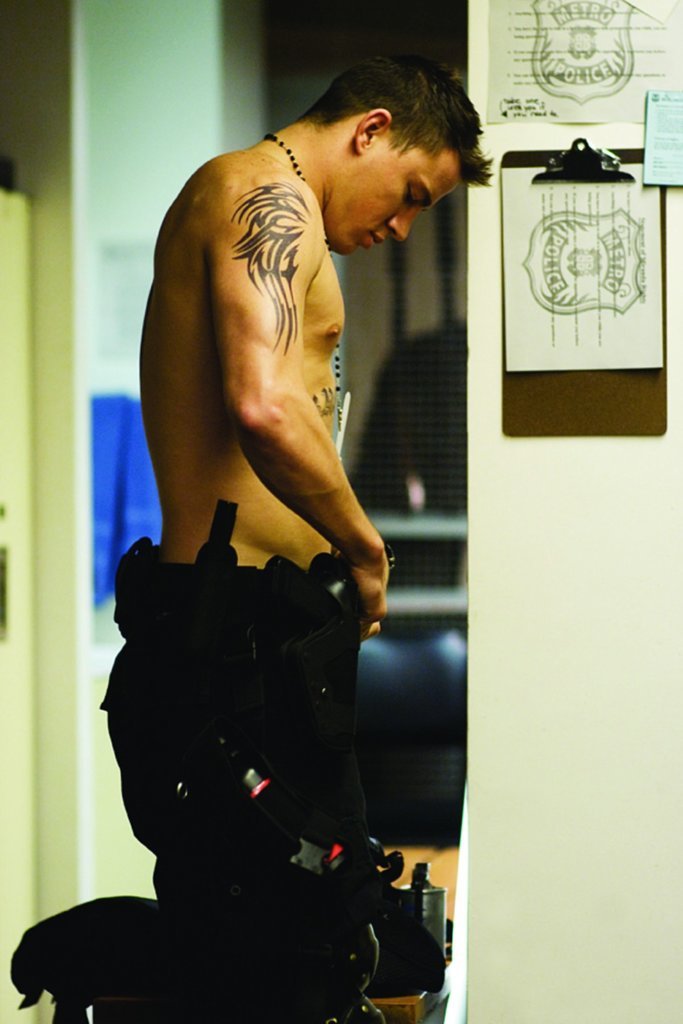 Channing Tatum, Fighting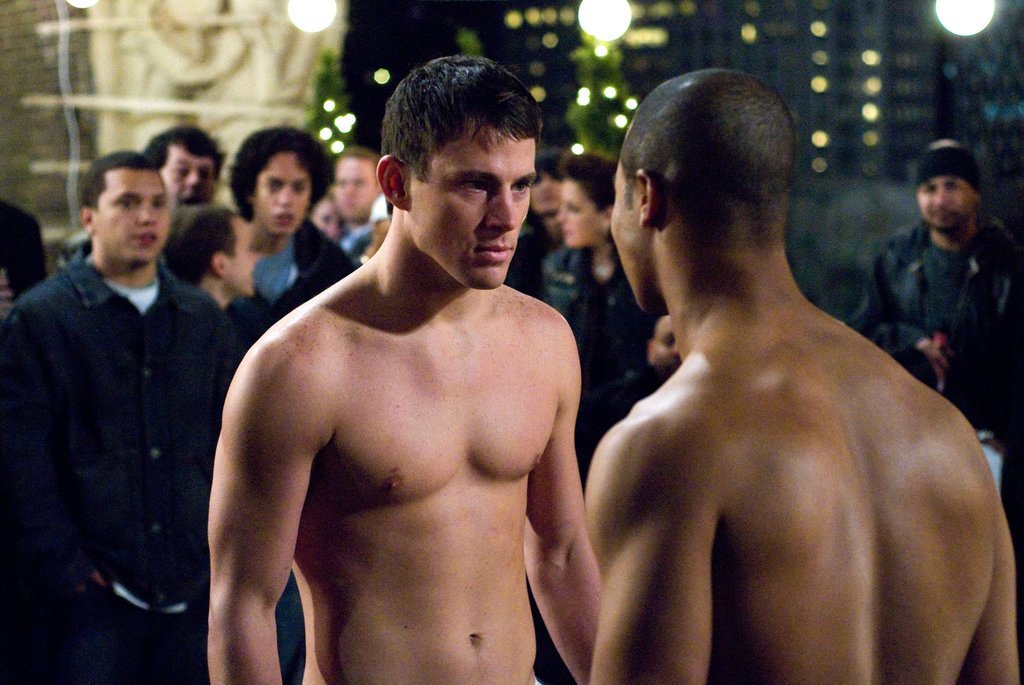 Channing Tatum, Dear John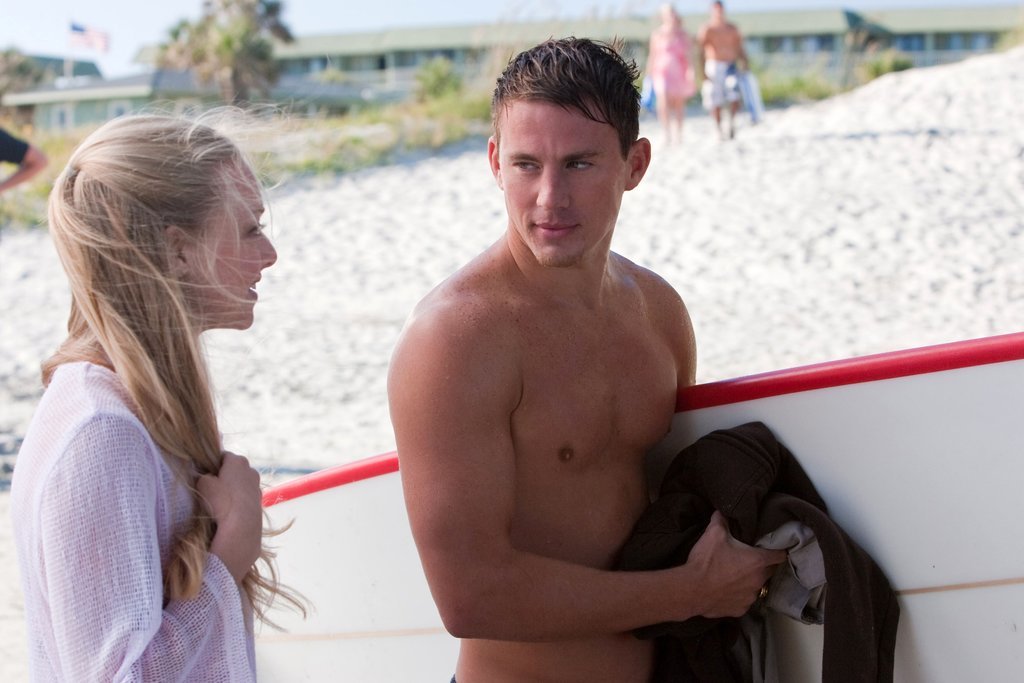 Channing Tatum, Dear John